Easter Basketball Camp in Barcelona 2

024
At Offlimits Camps we give the opportunity to join Barcelona Easter Camps to all the players that want to take their game to the next level.
DATES
March 23 – 28 – Full Board Accomodation
March 24 – 28 – DAY CAMP
AGES
Young boys and girls between
9 and 18 years old
LOCATION
Escola Virolai (Barcelona)
SCHEDULE
9:00 am to 4:00 pm (24-27)
9:00 am to 1:00 pm (28)
*Open doors at 8:30 am
PRICES
Day Camp
450,00
*Pick up at the airport, train or bus station, 24 hour supervision, recreational activities and sightseeing are included.
450€Add to cart
Full Board
990,00 
*Pick up at the airport, train or bus station, 24 hour supervision, recreational activities and sightseeing are included.
990€Add to cart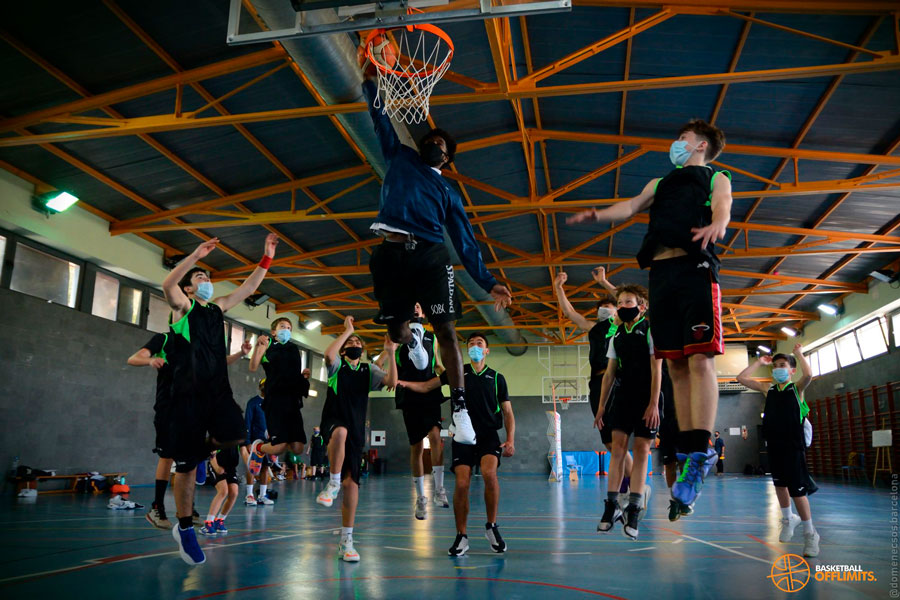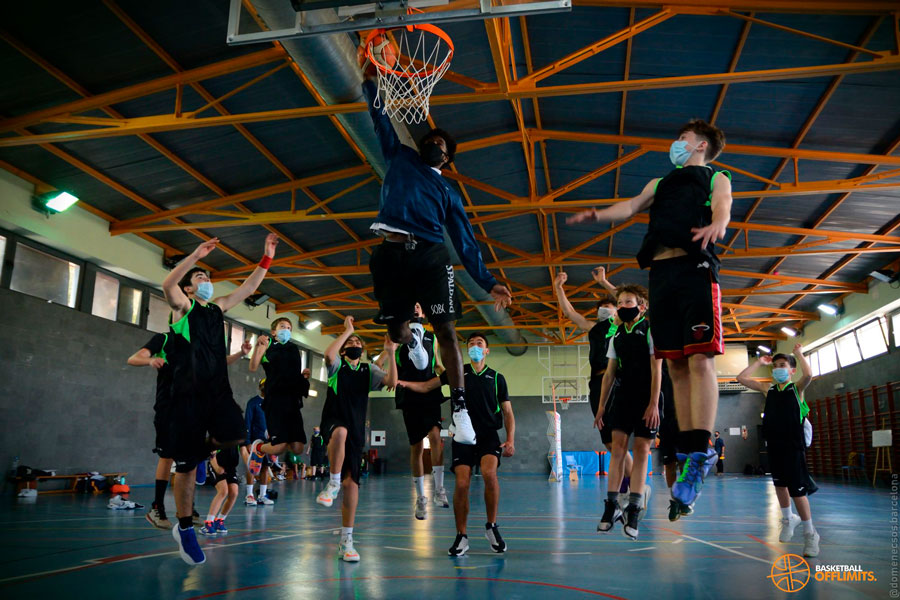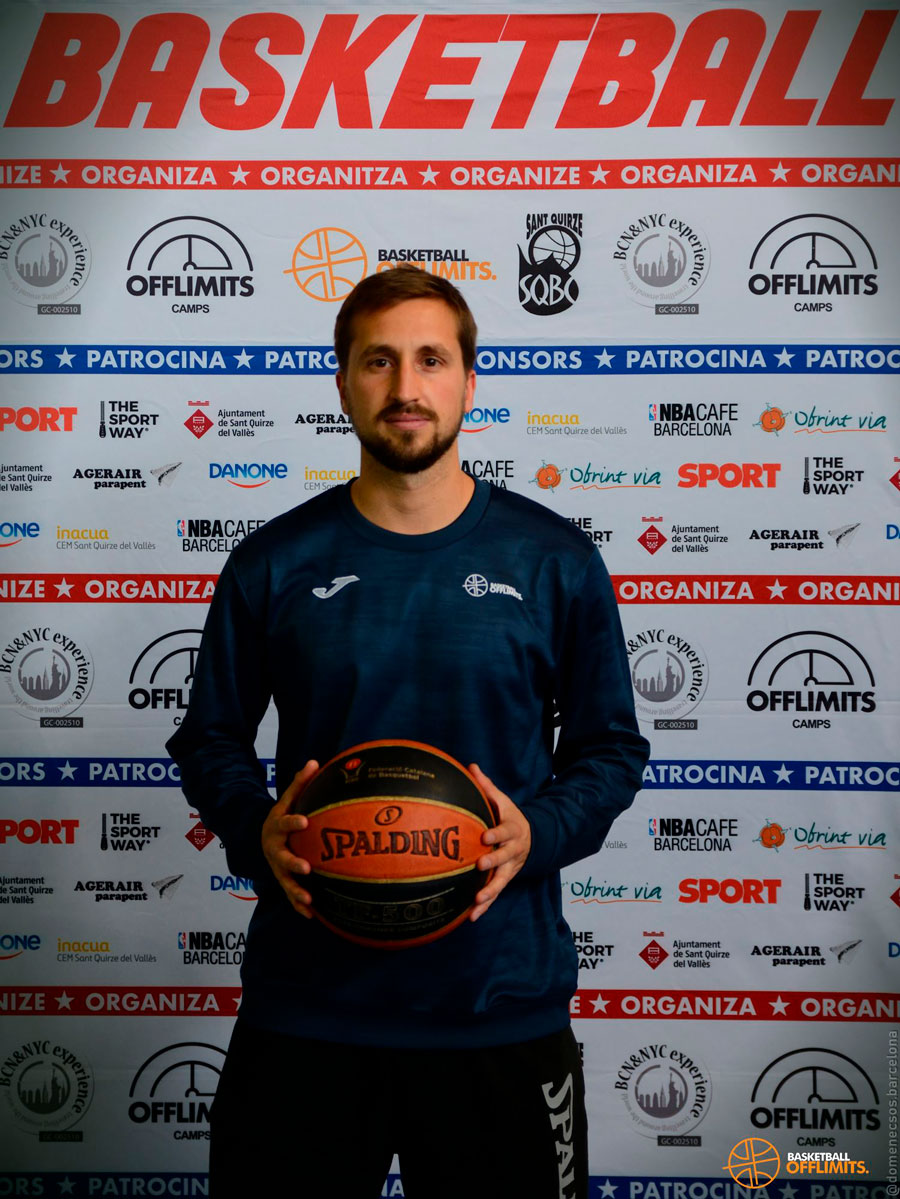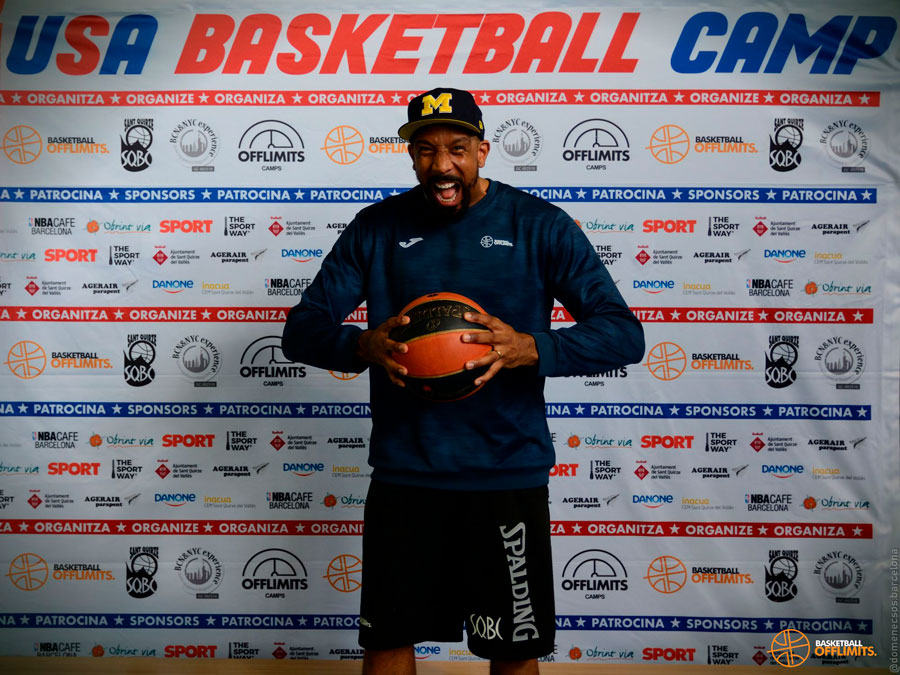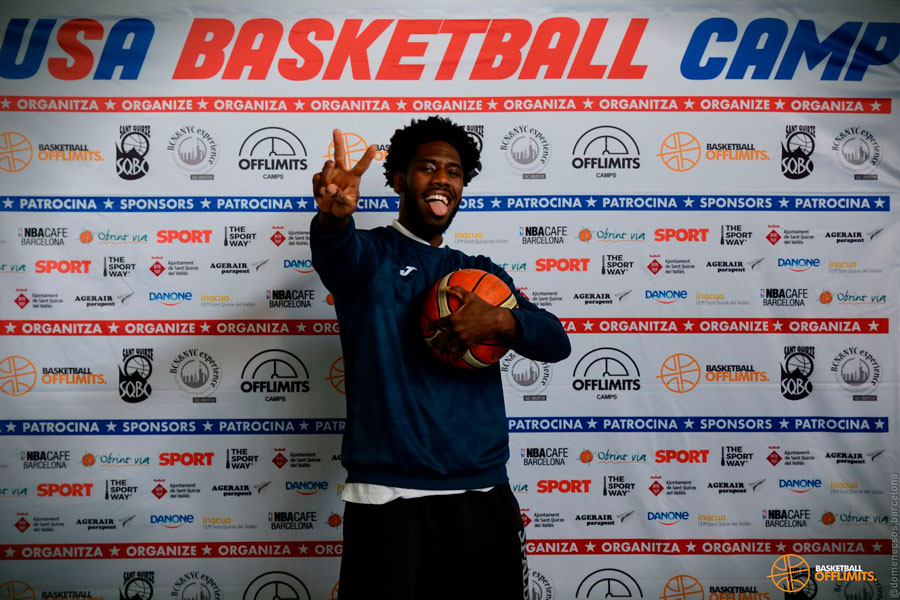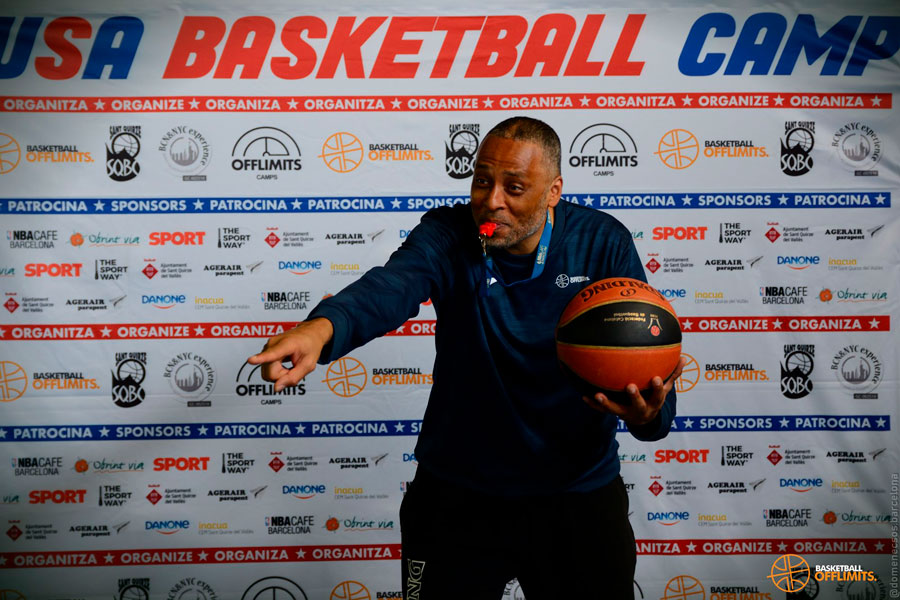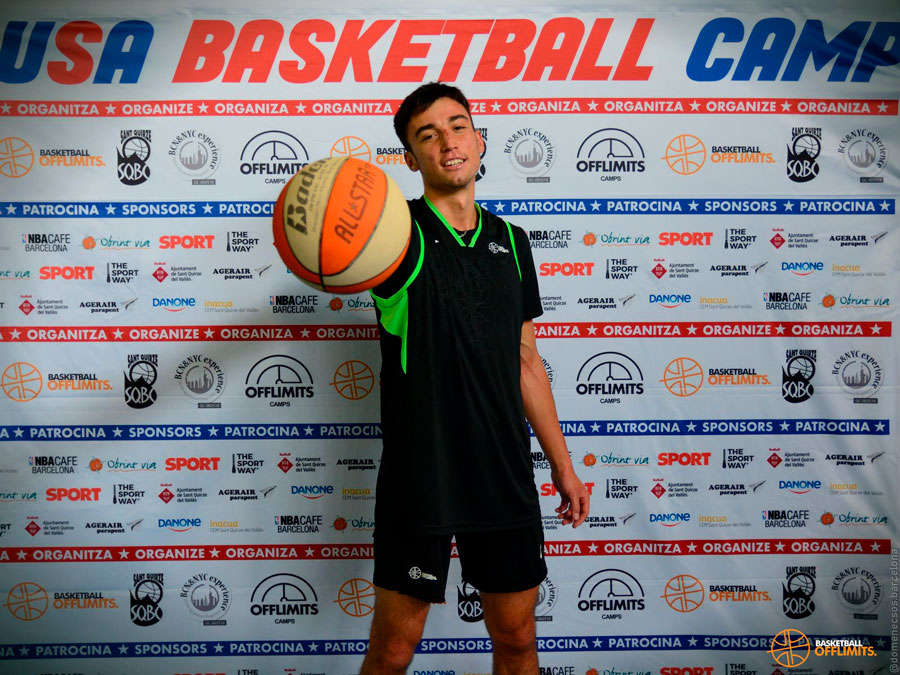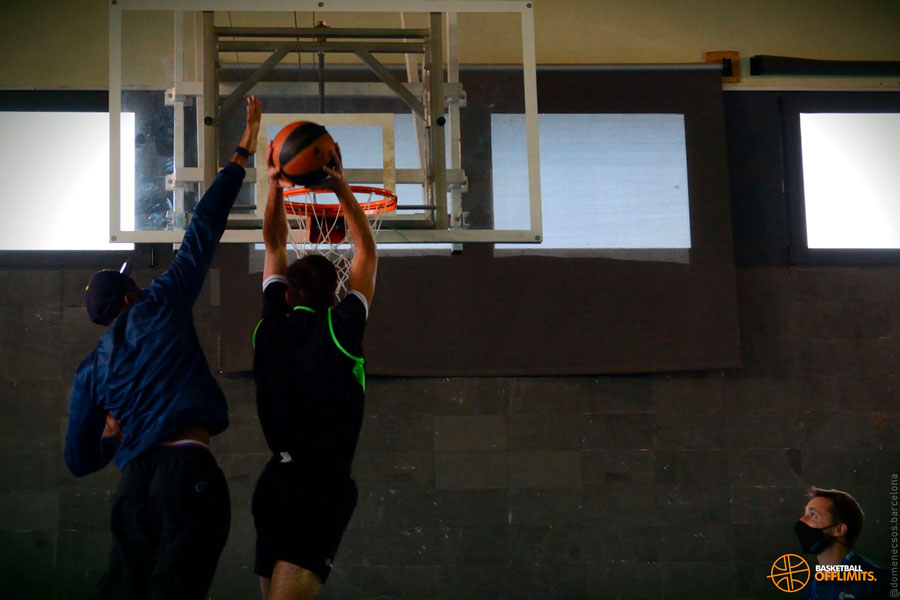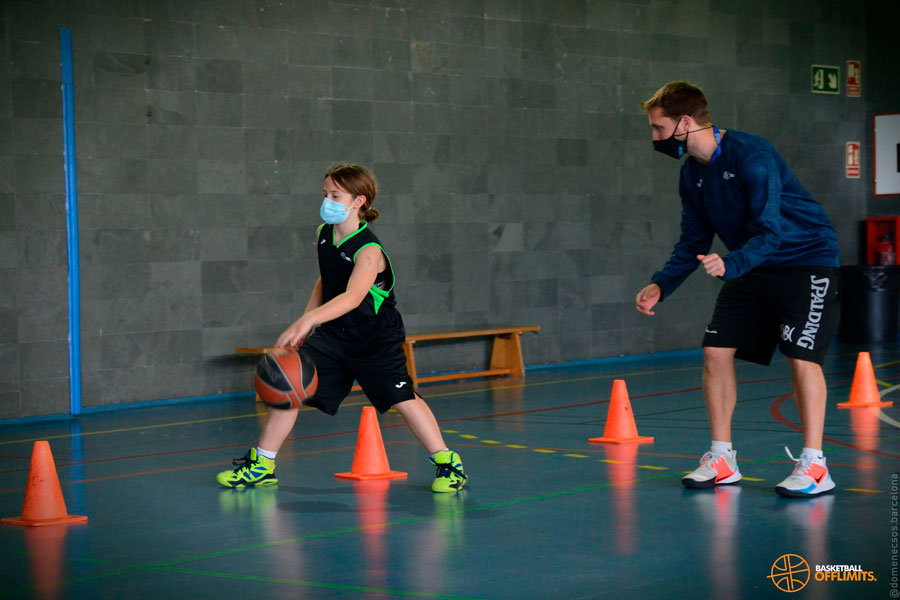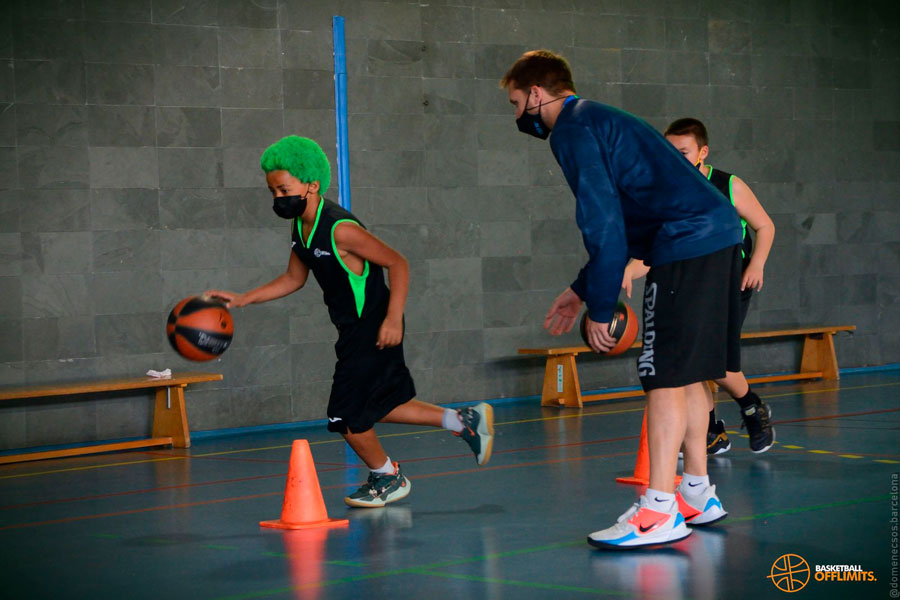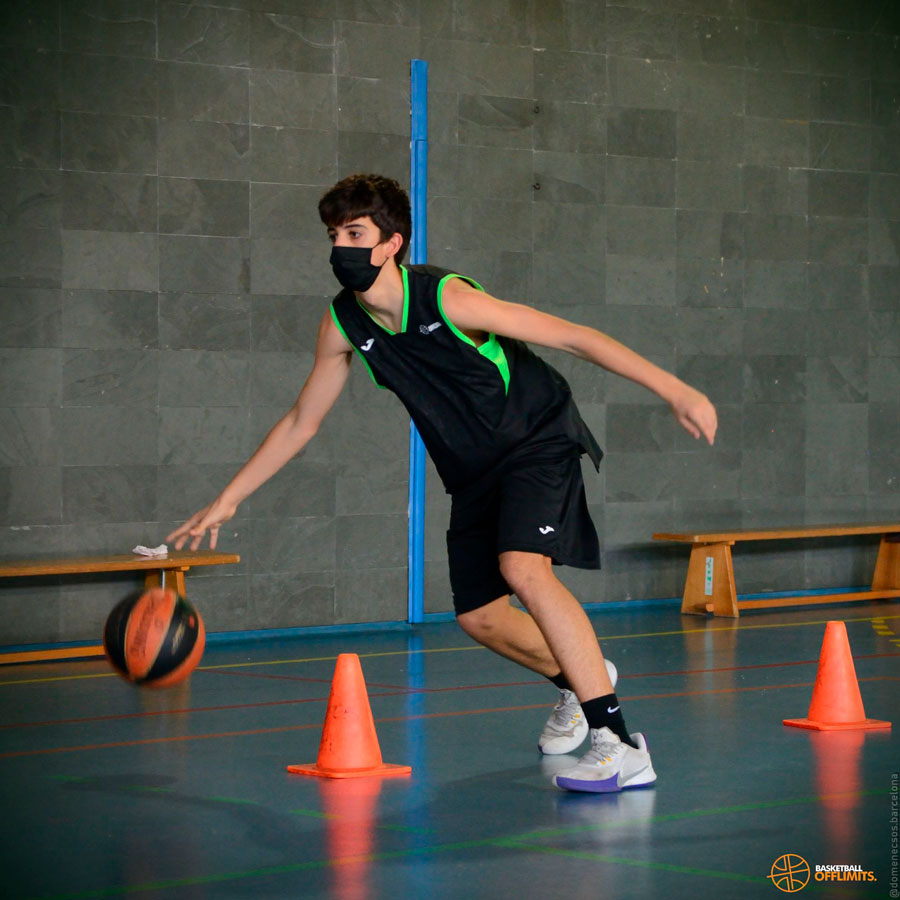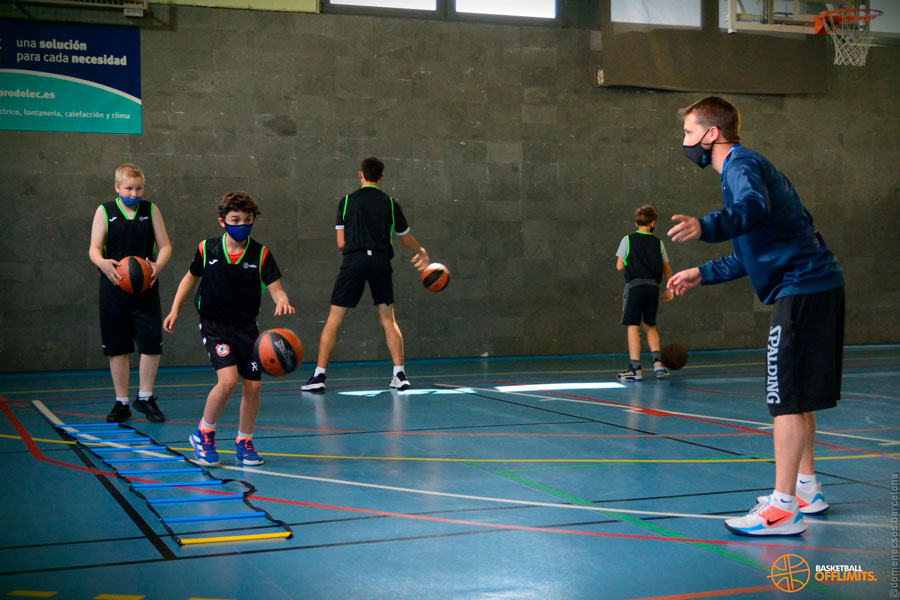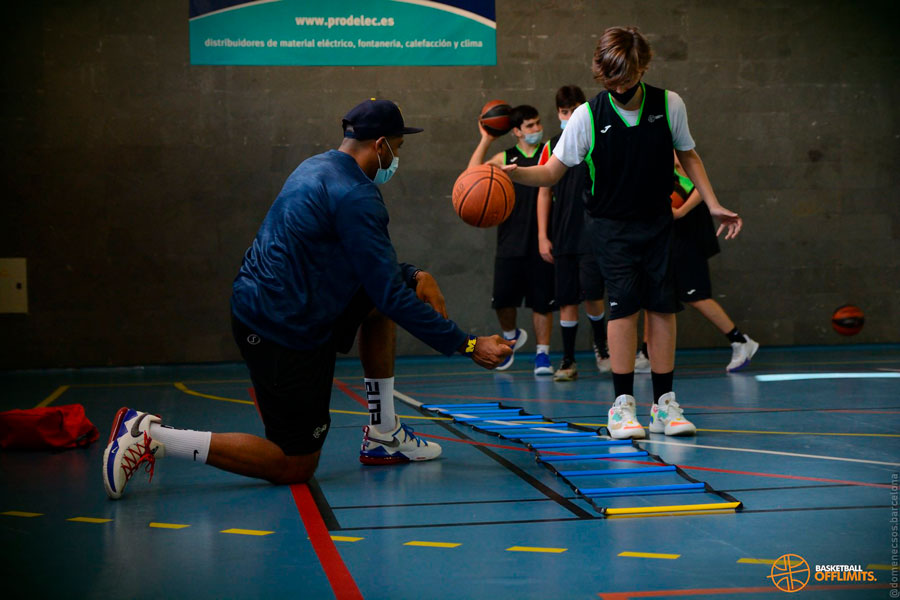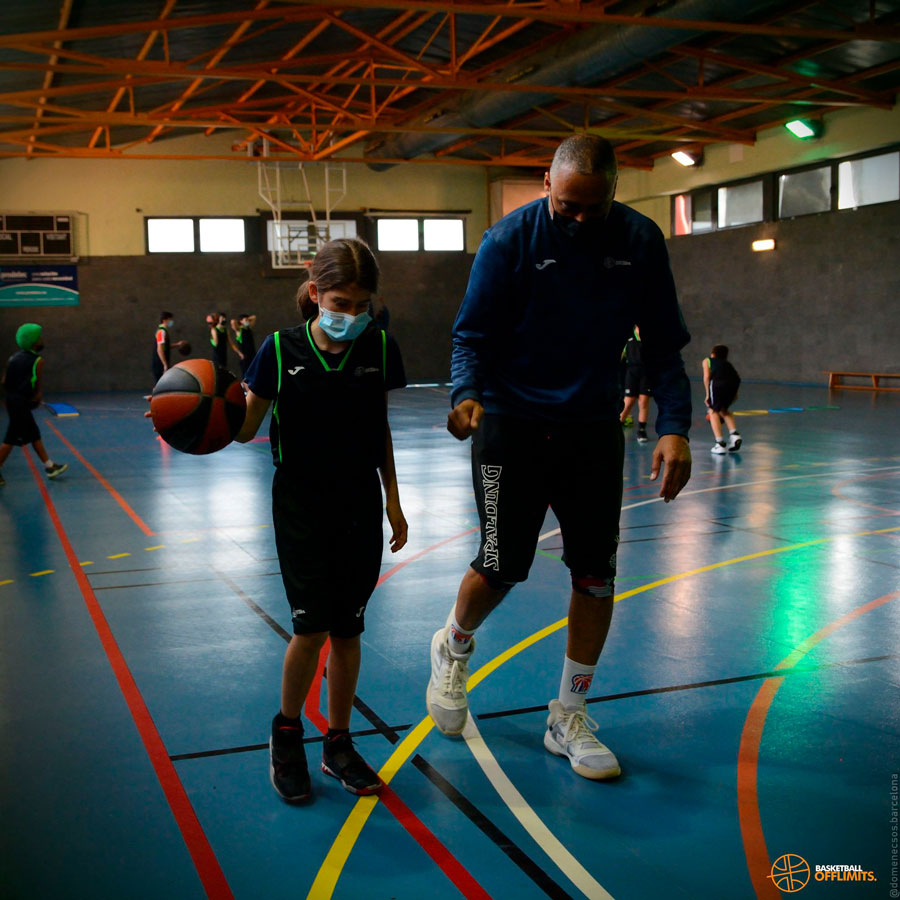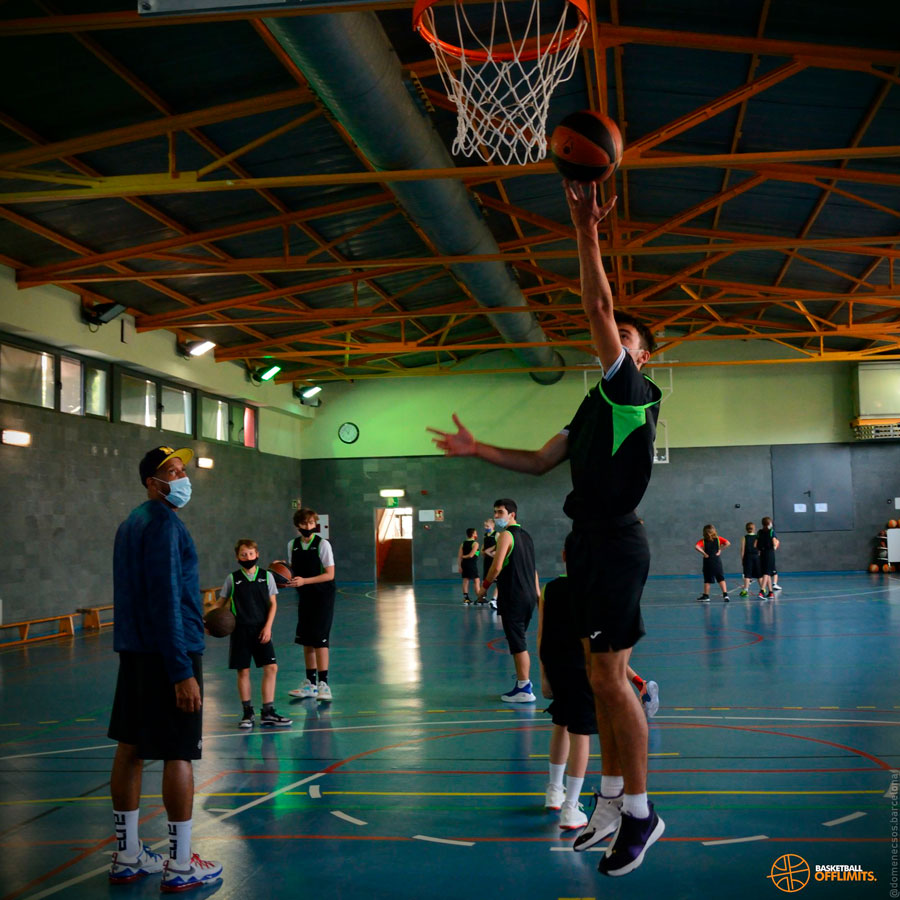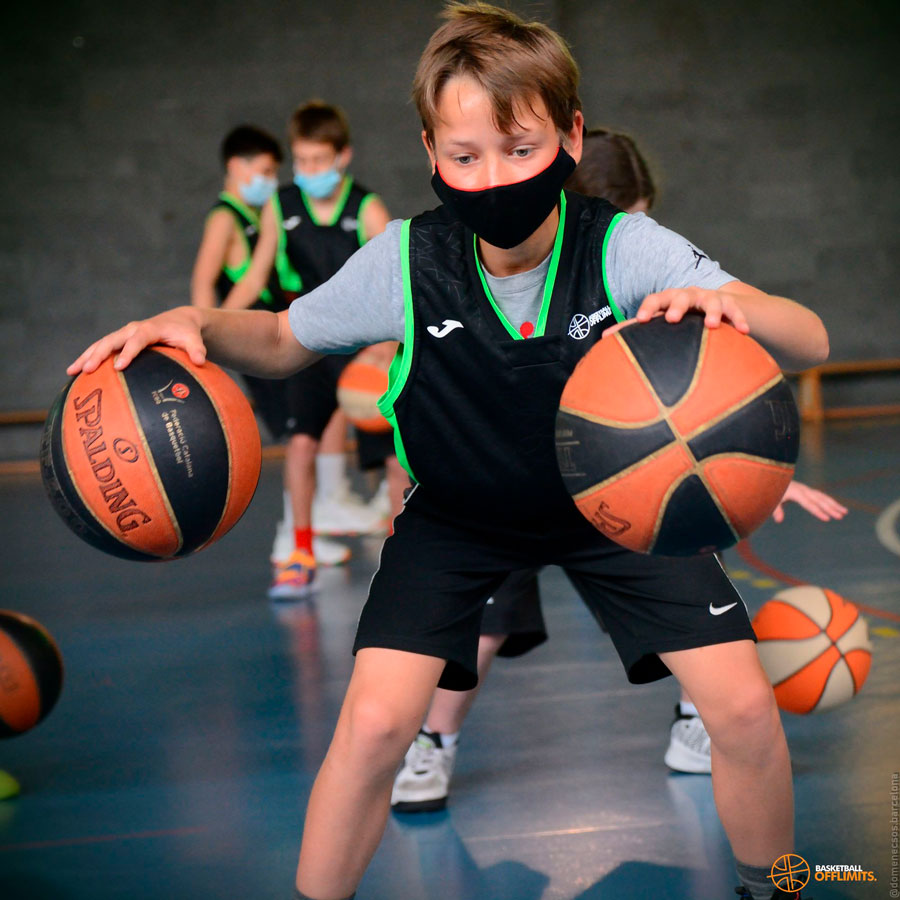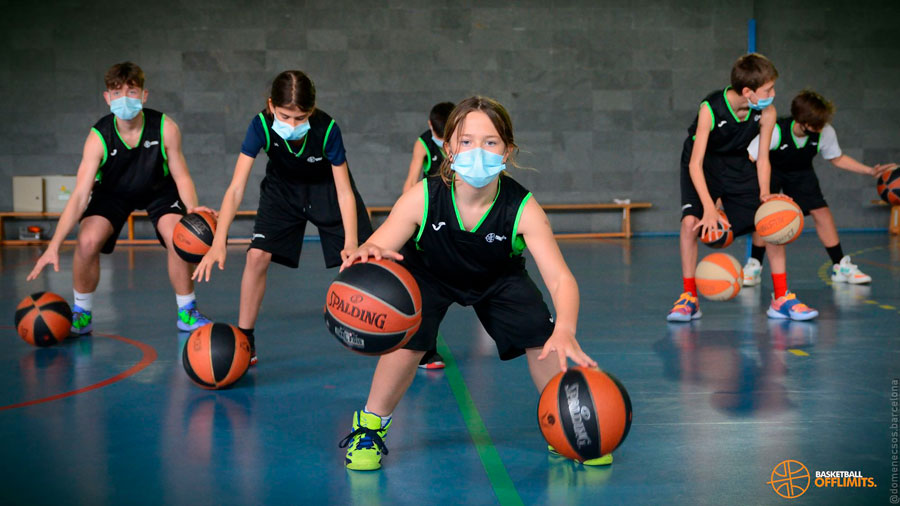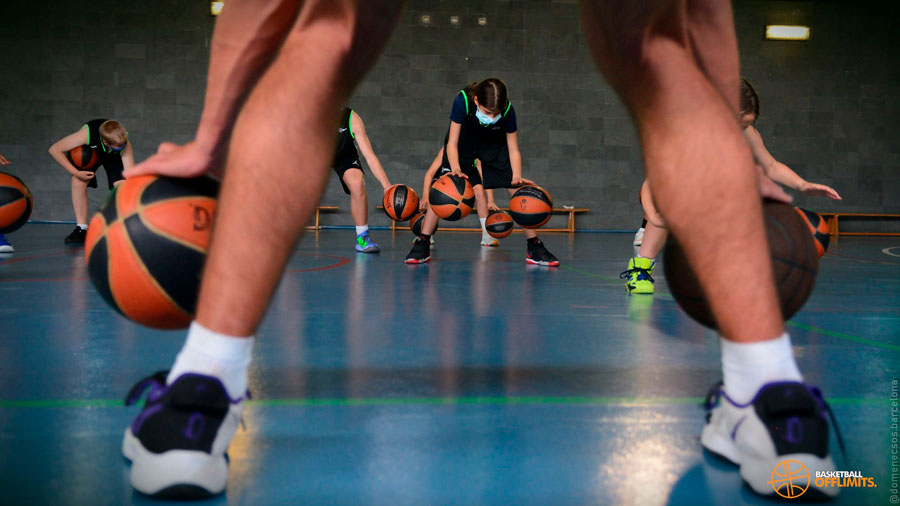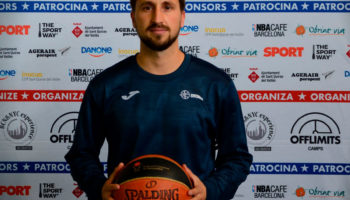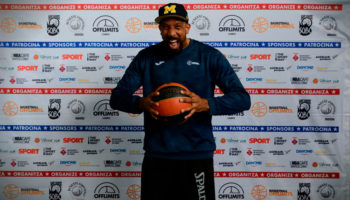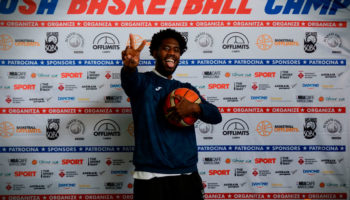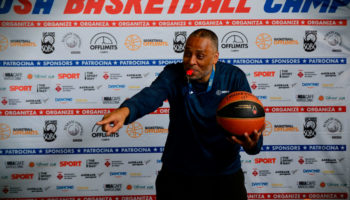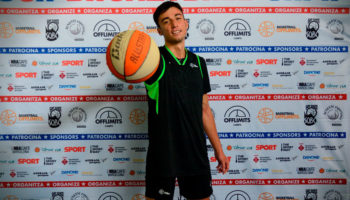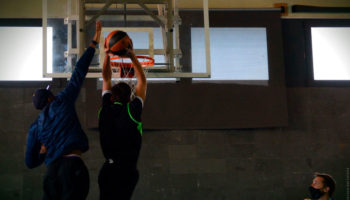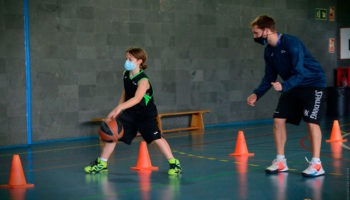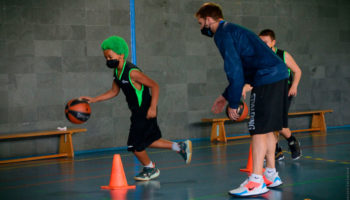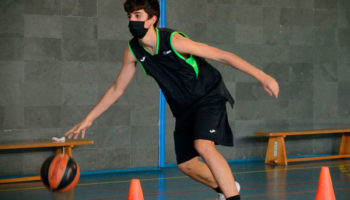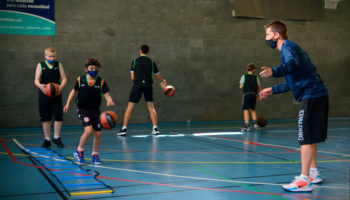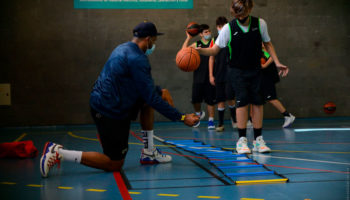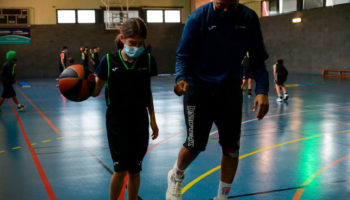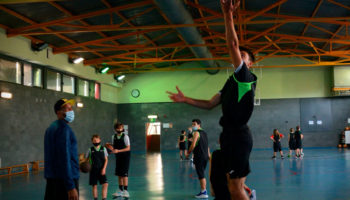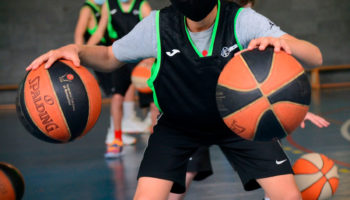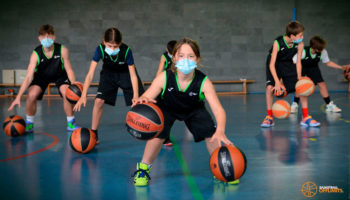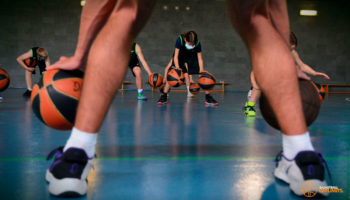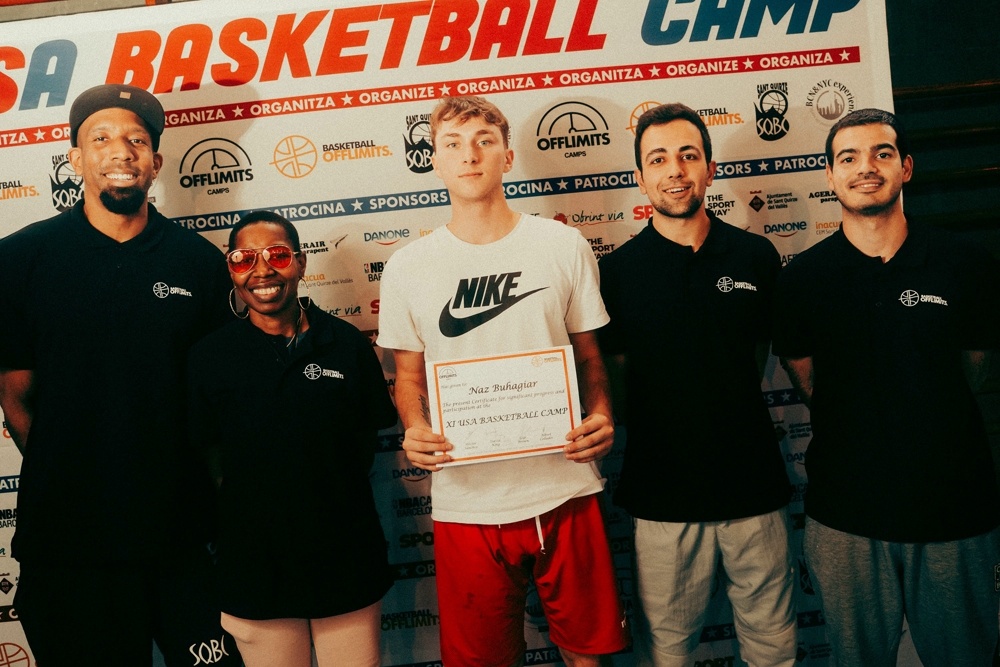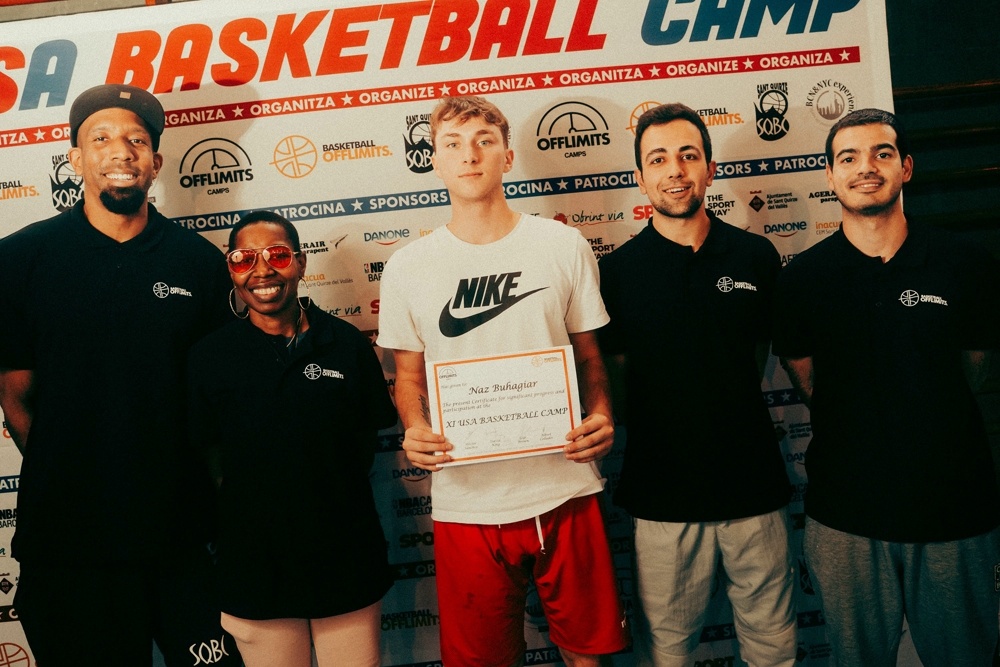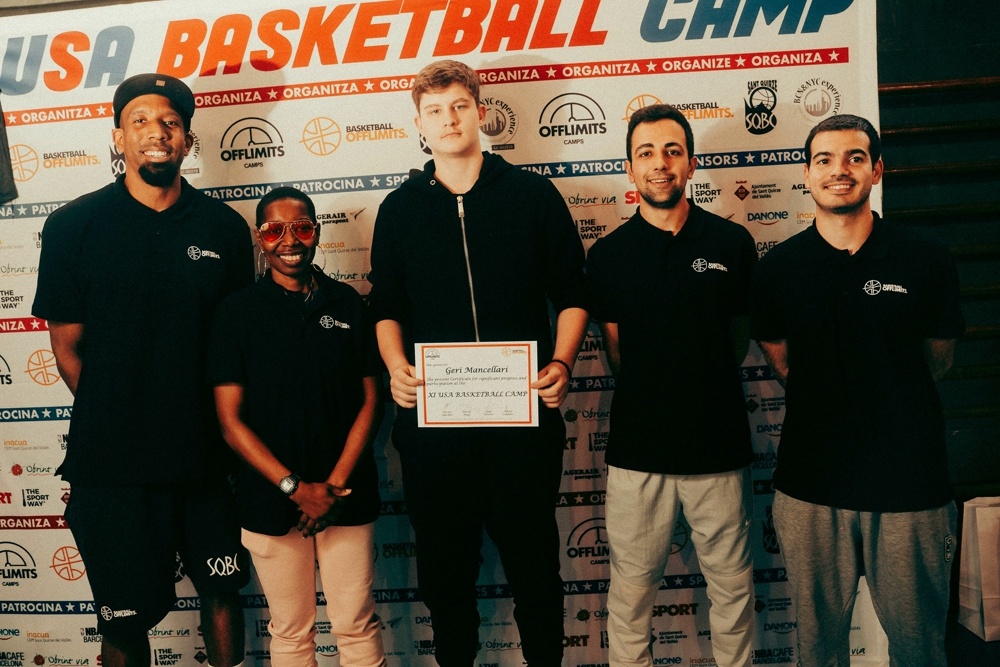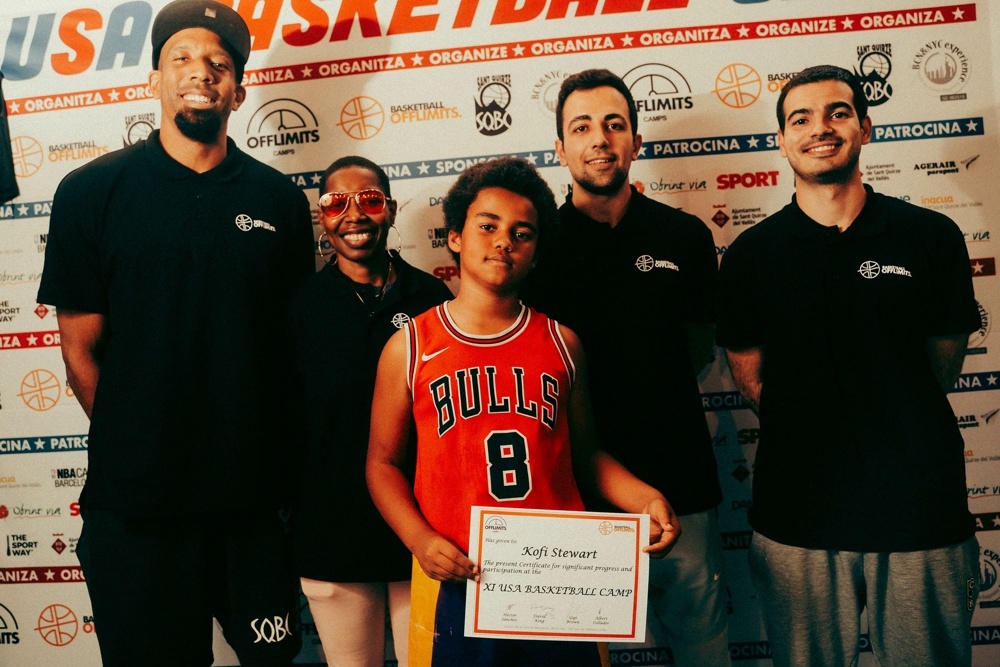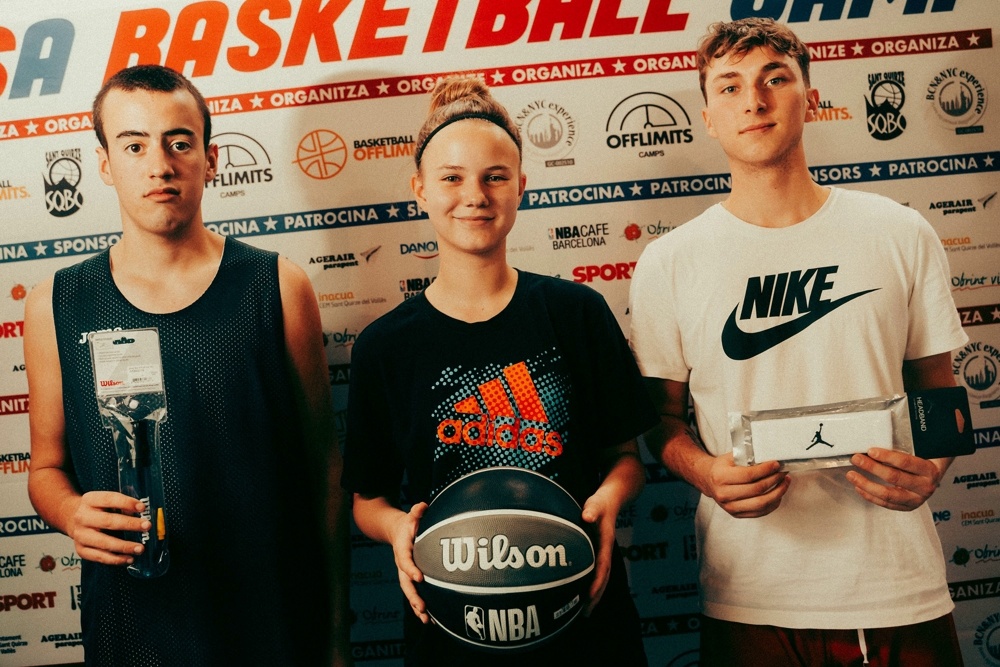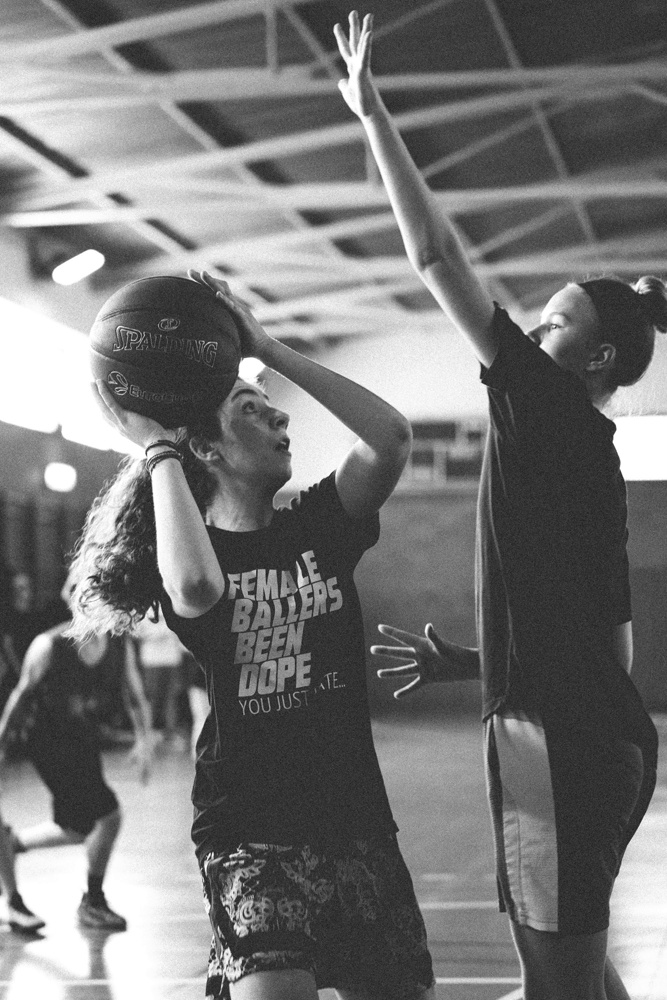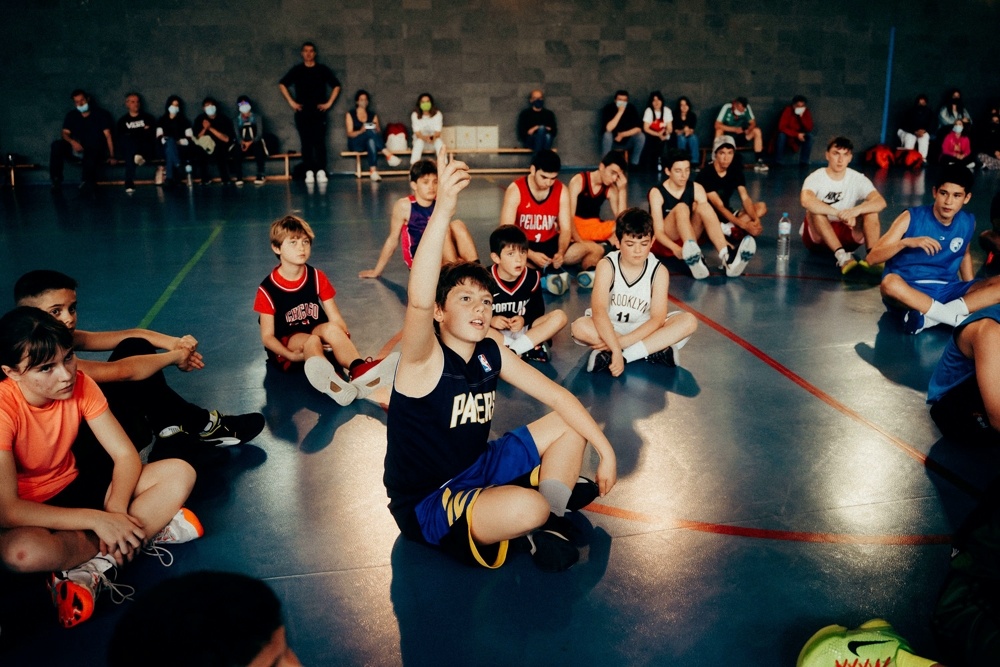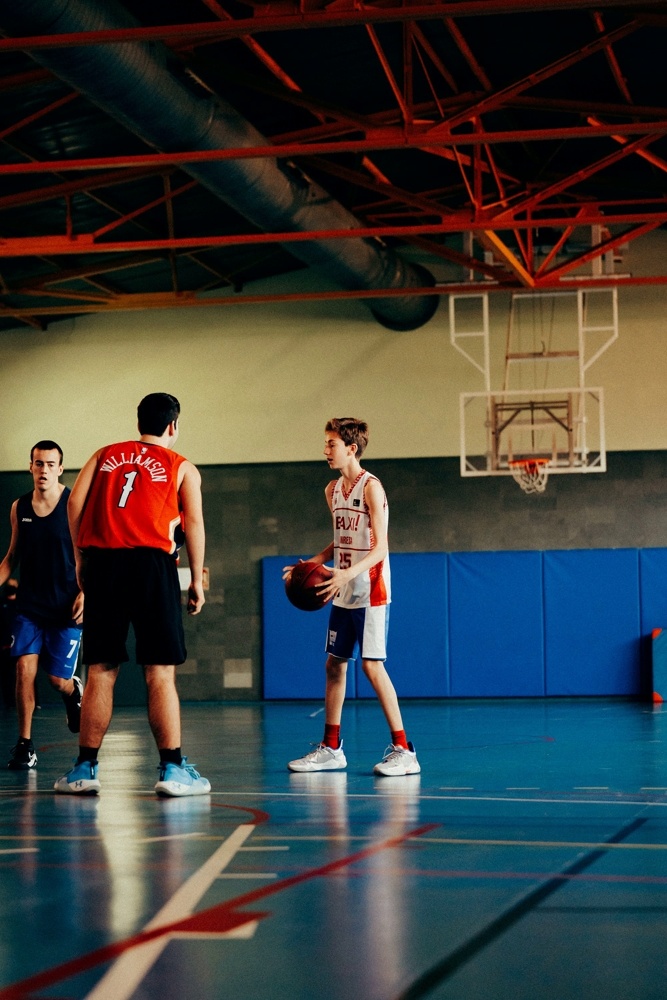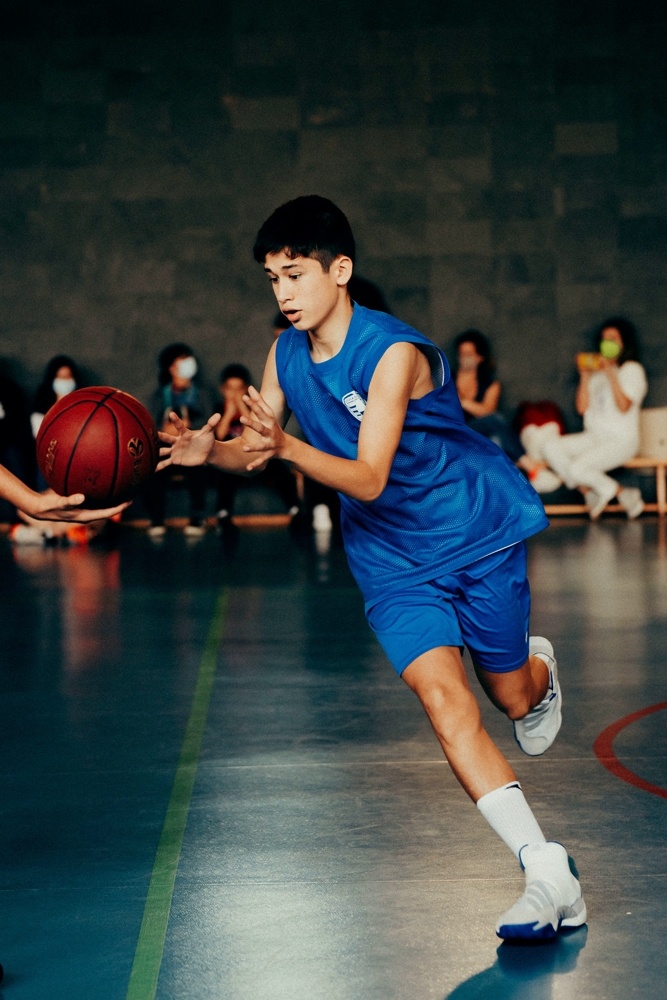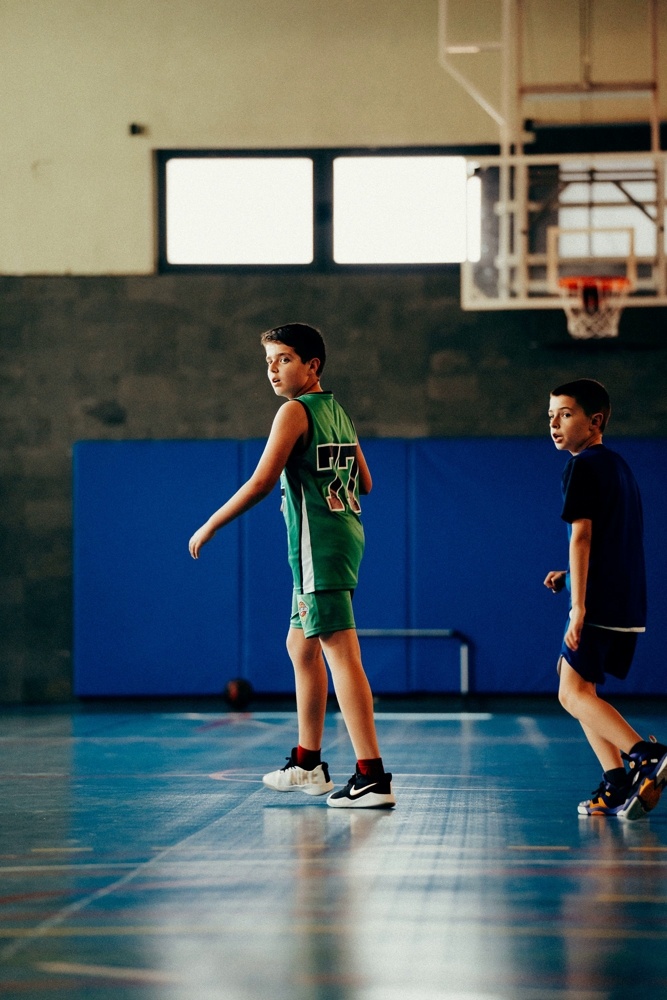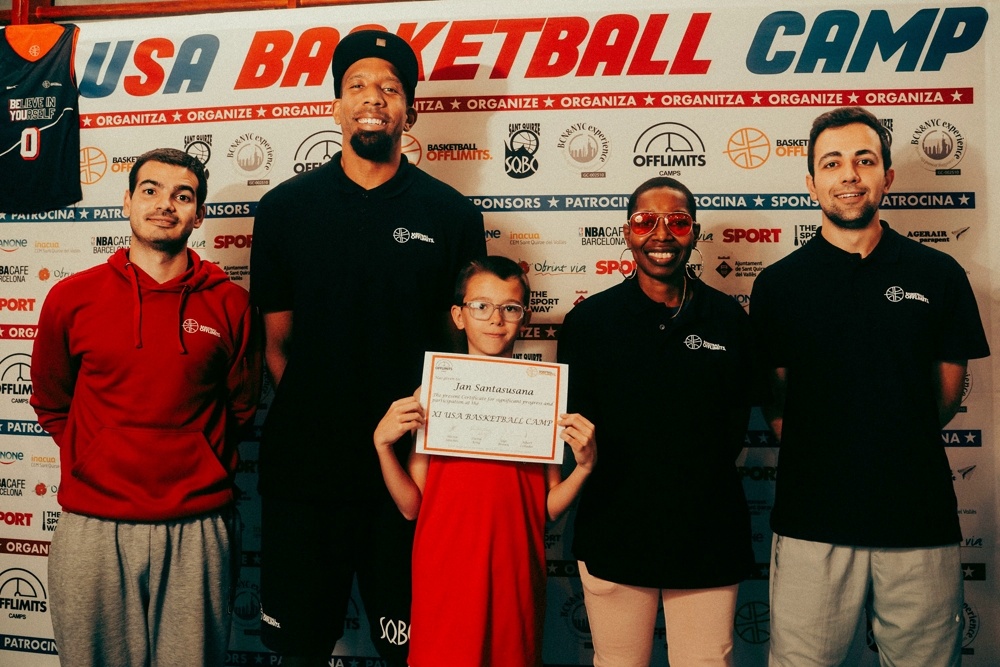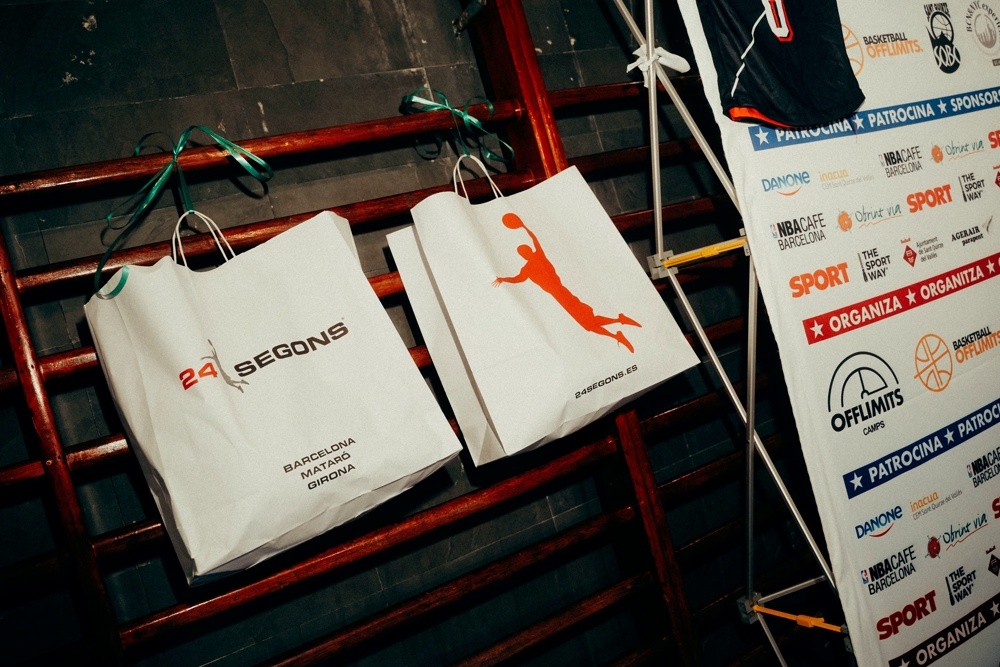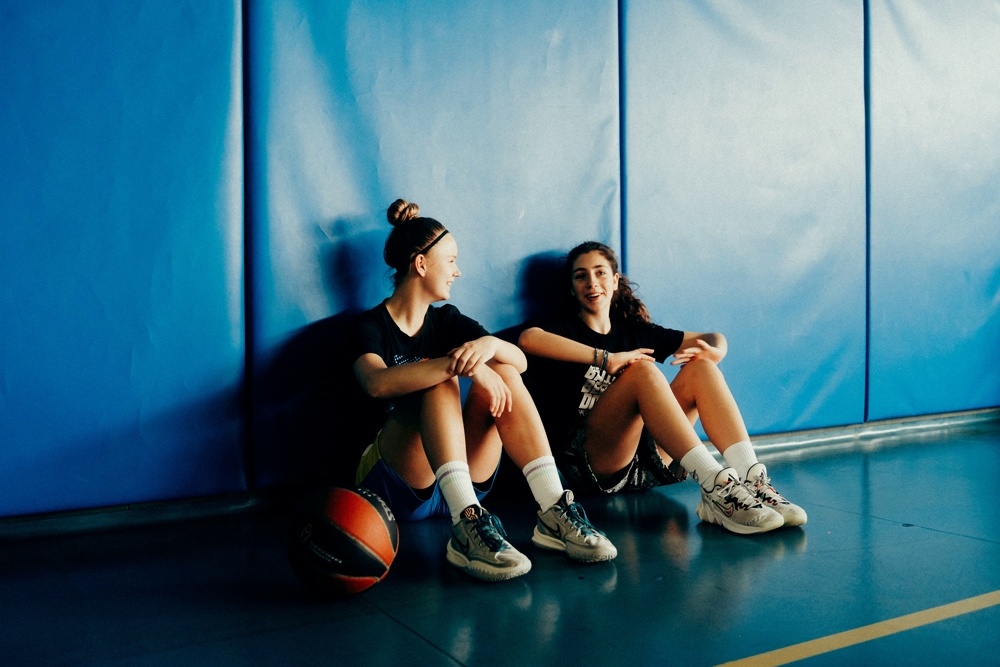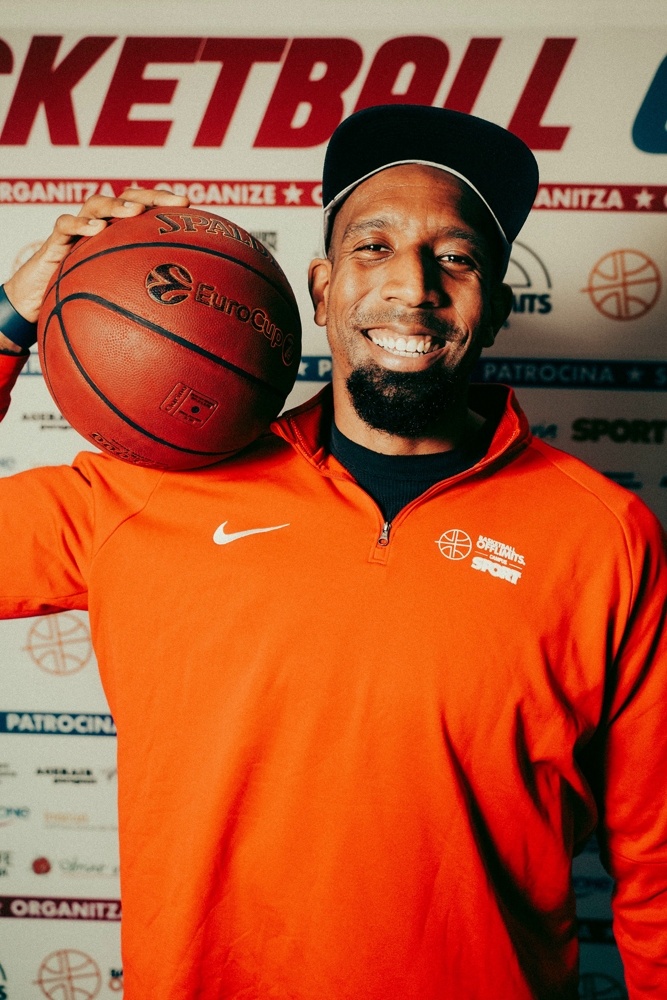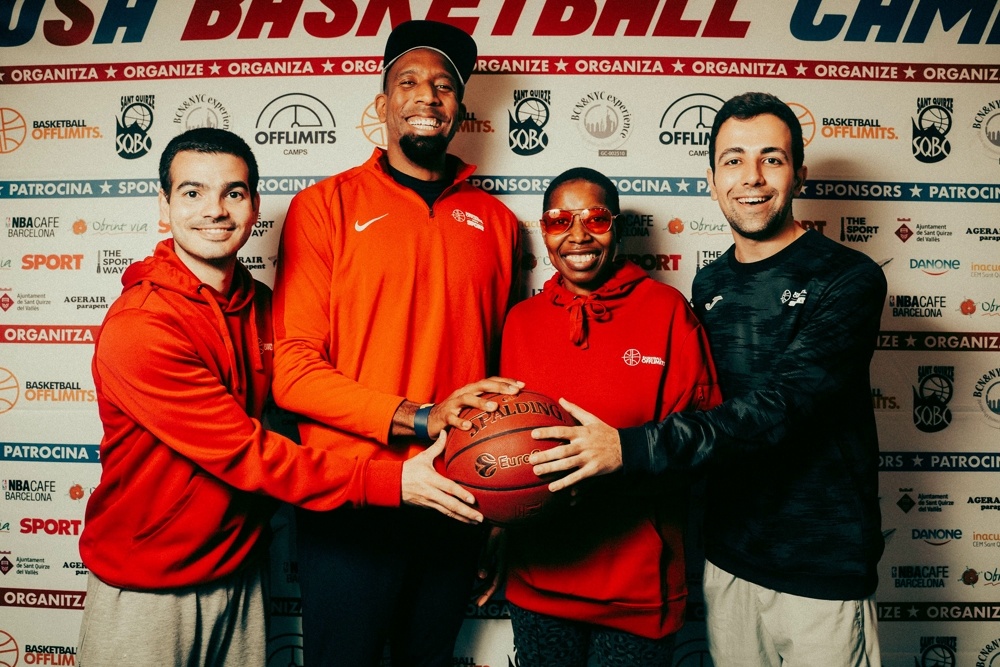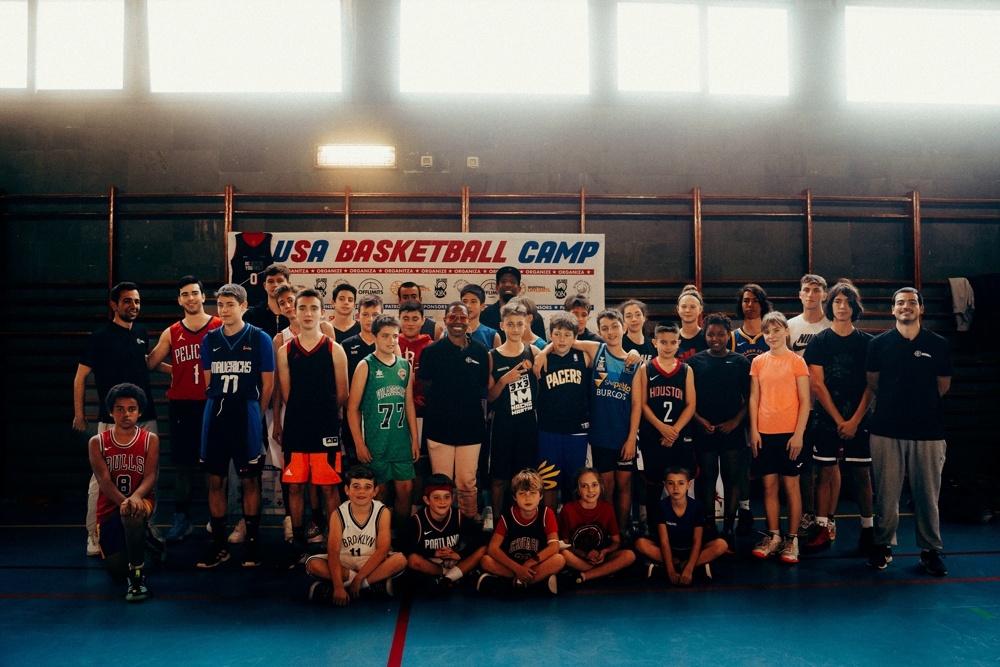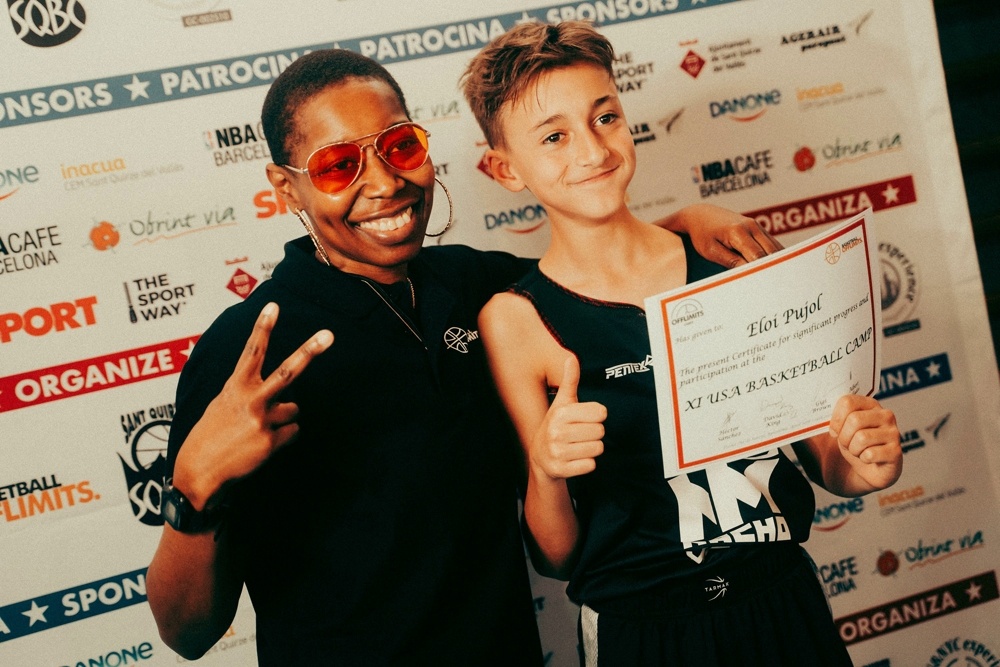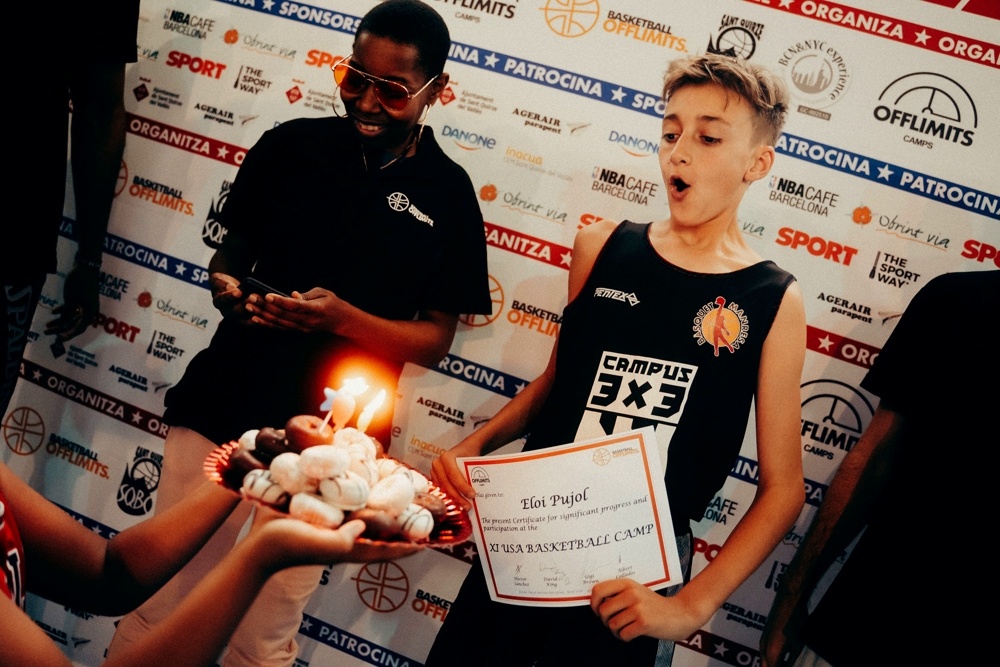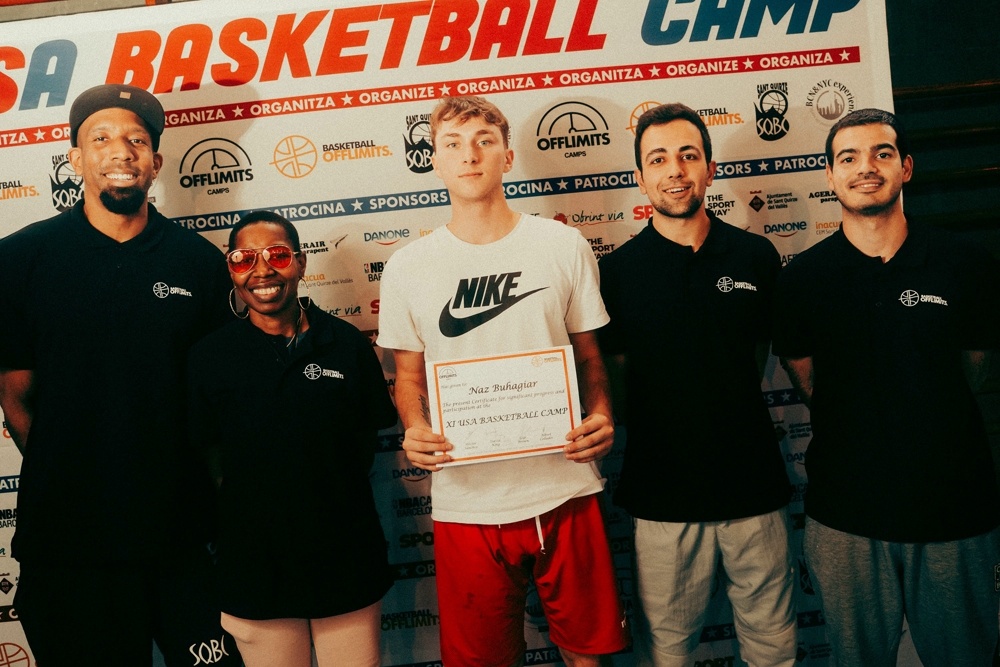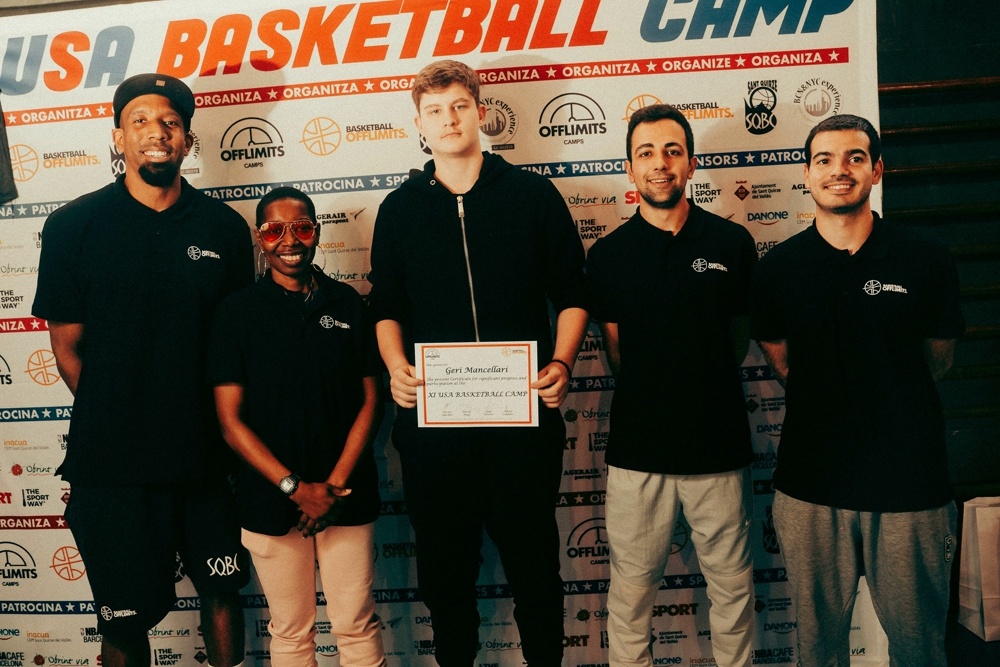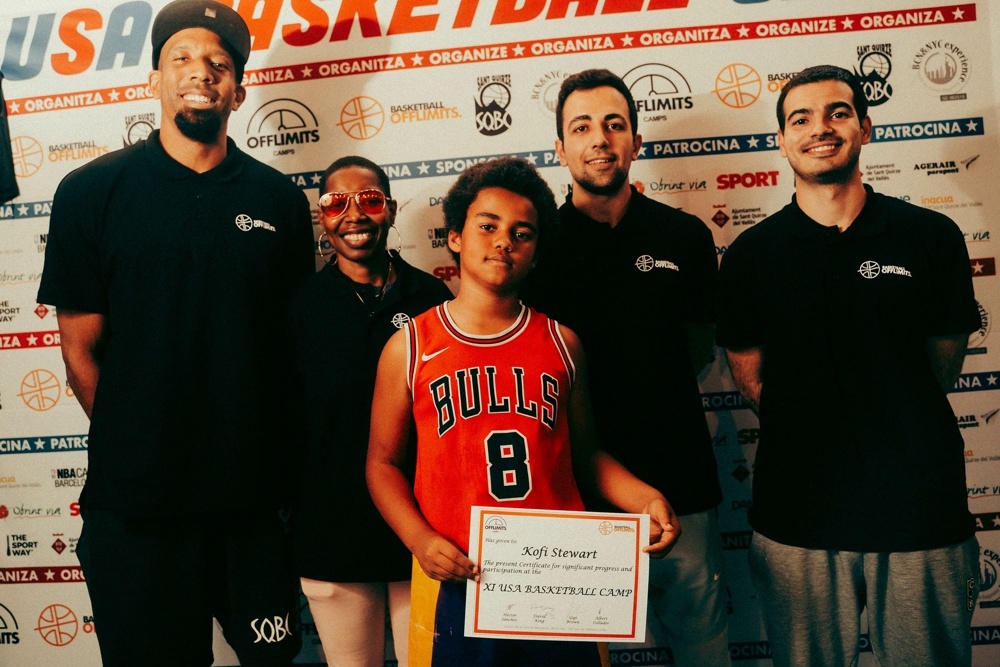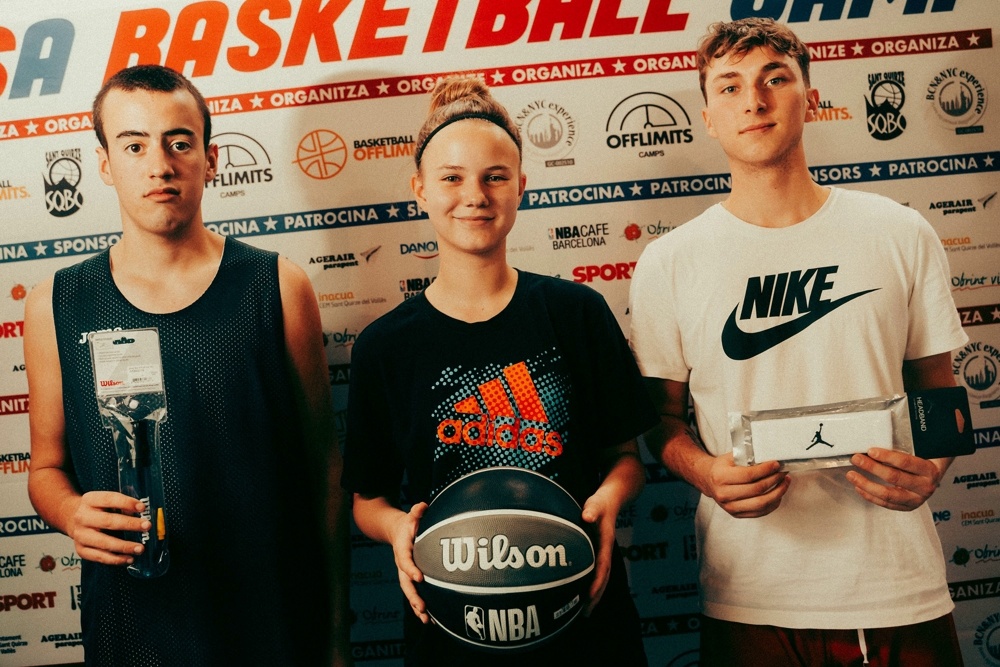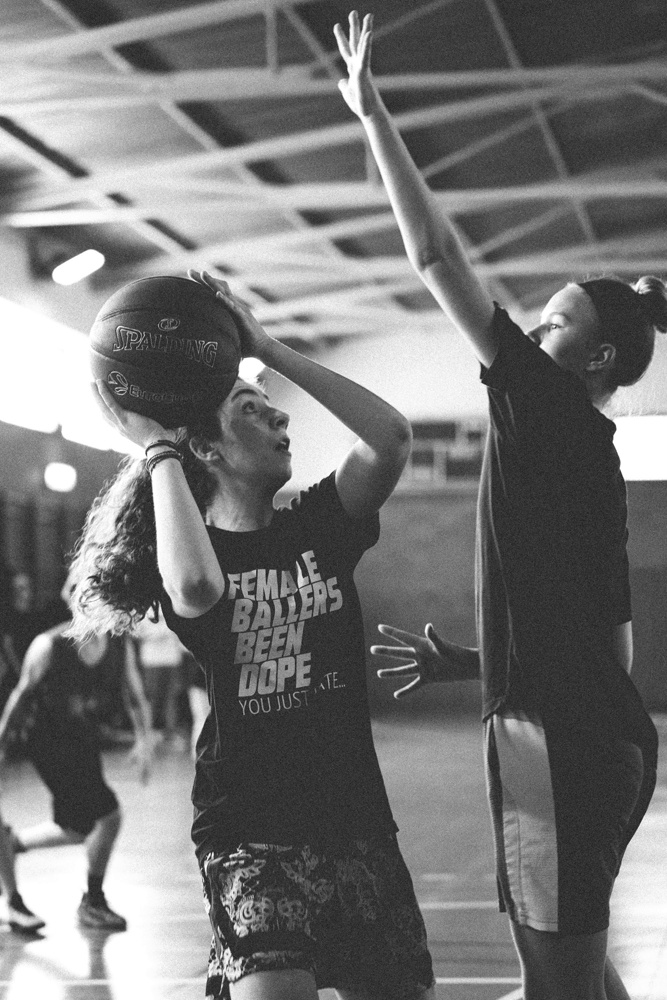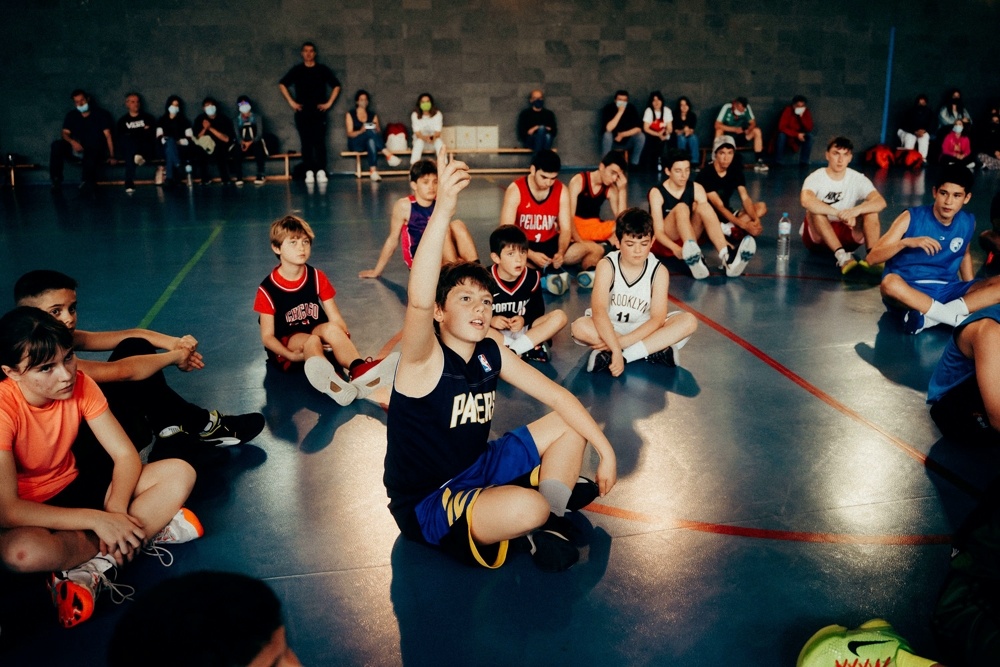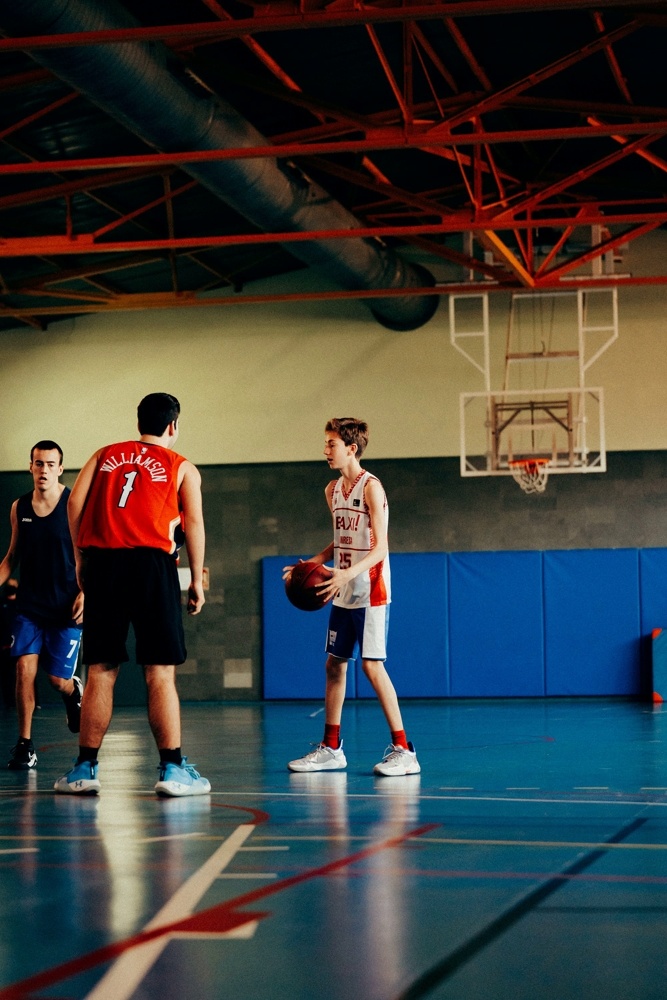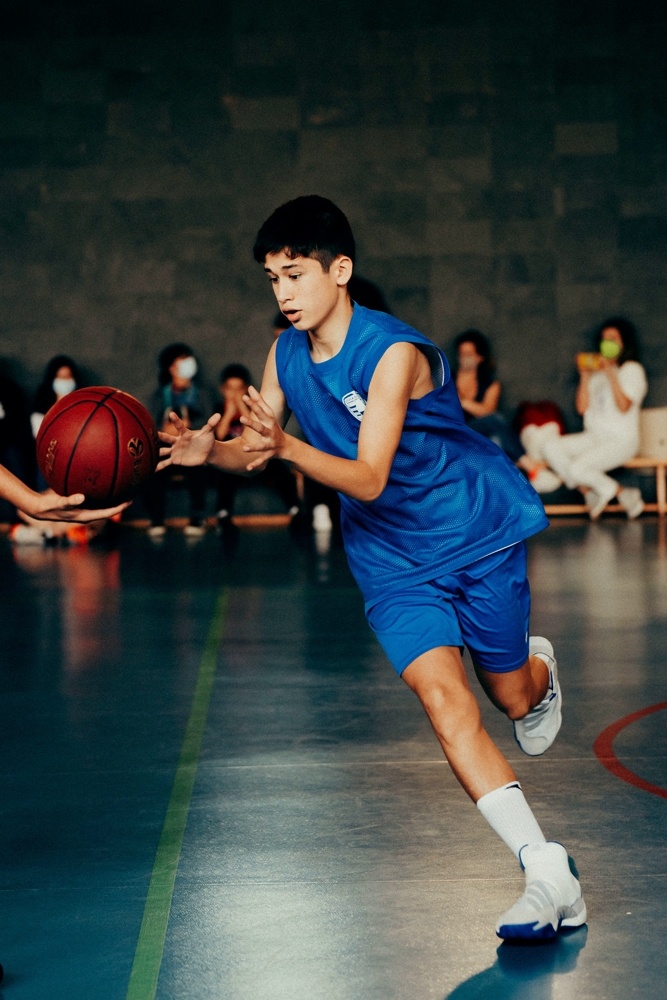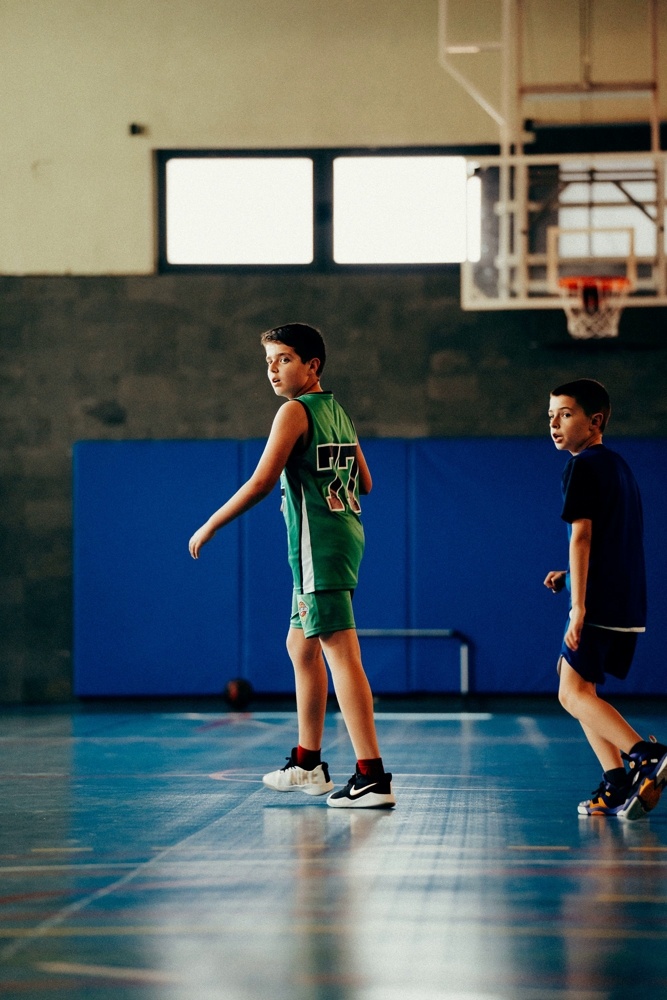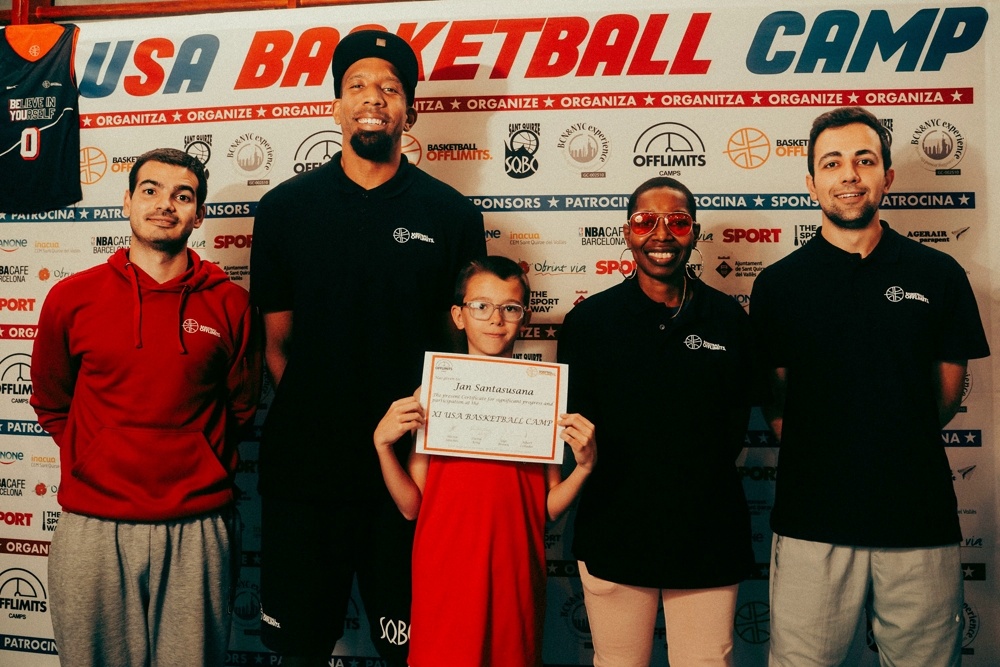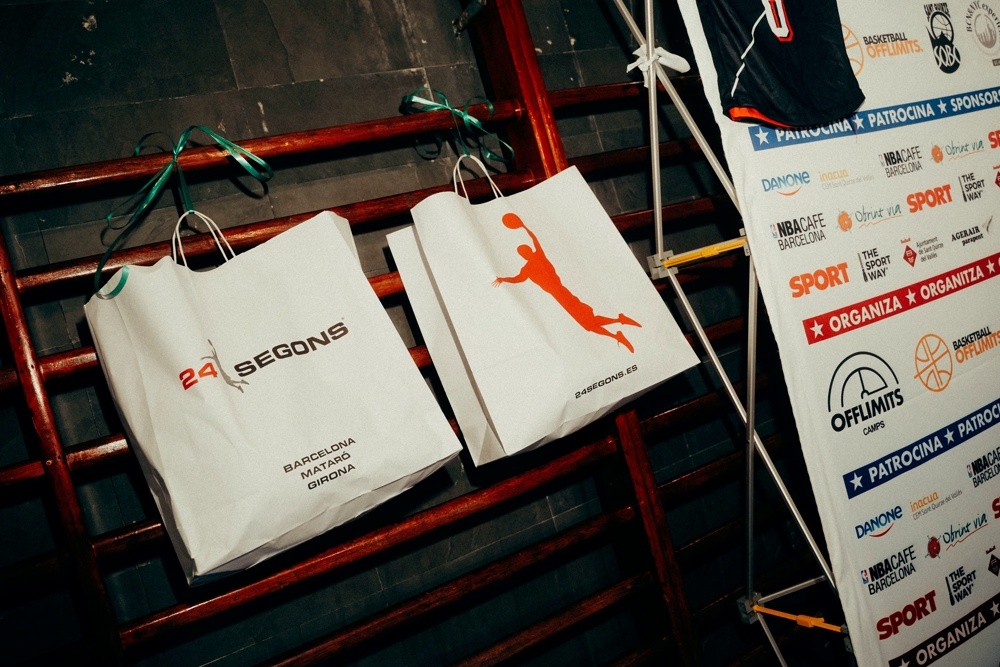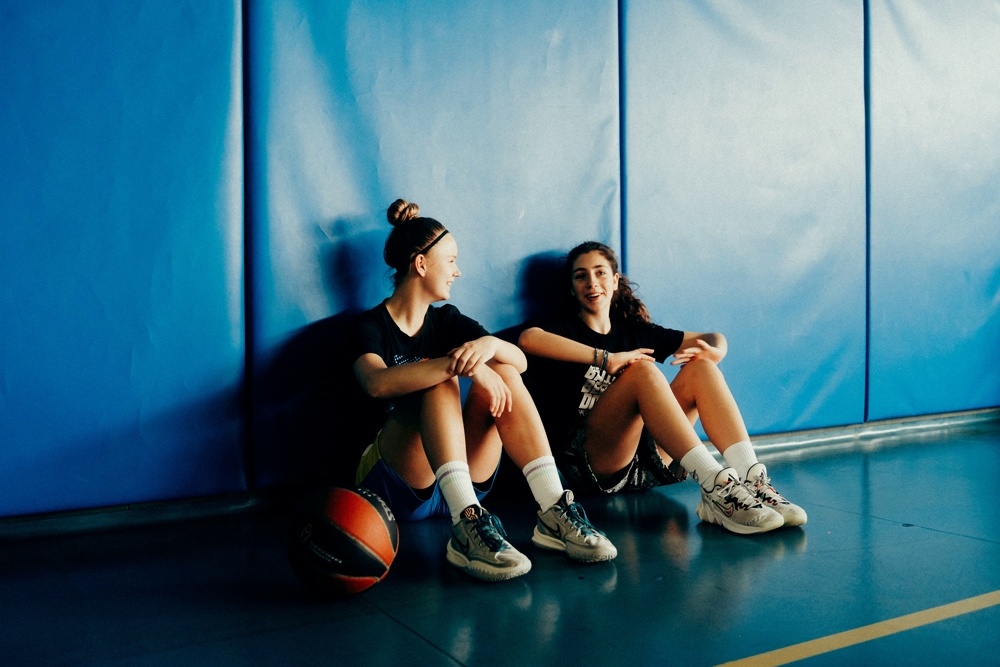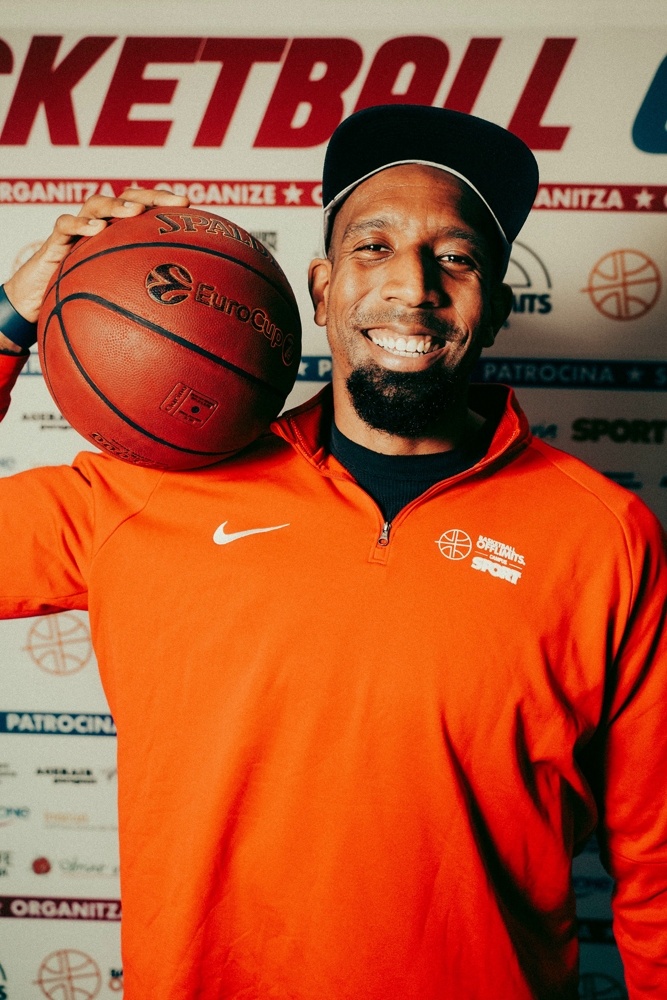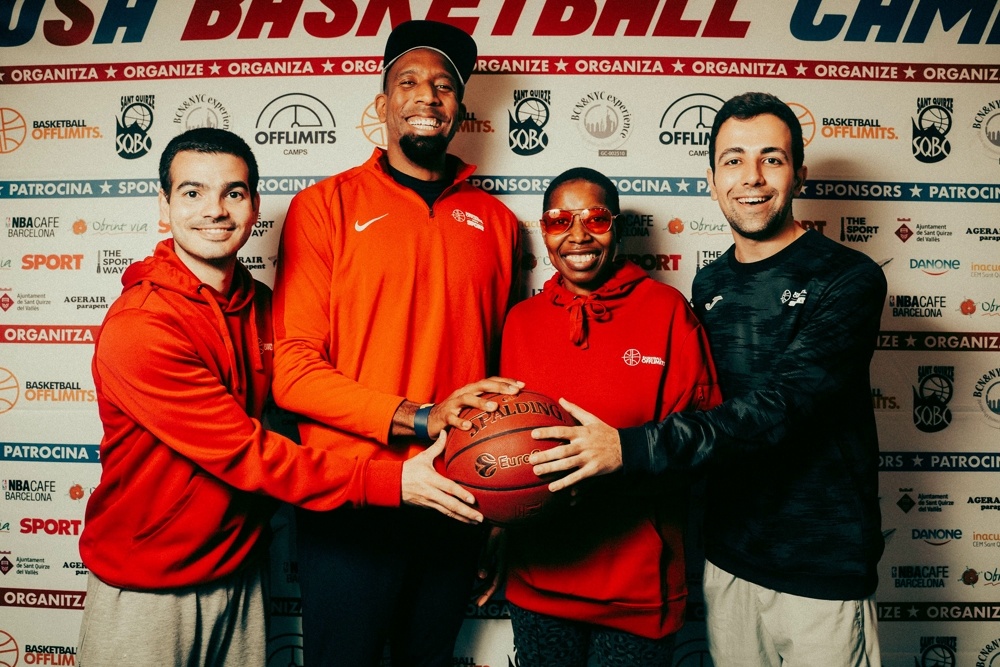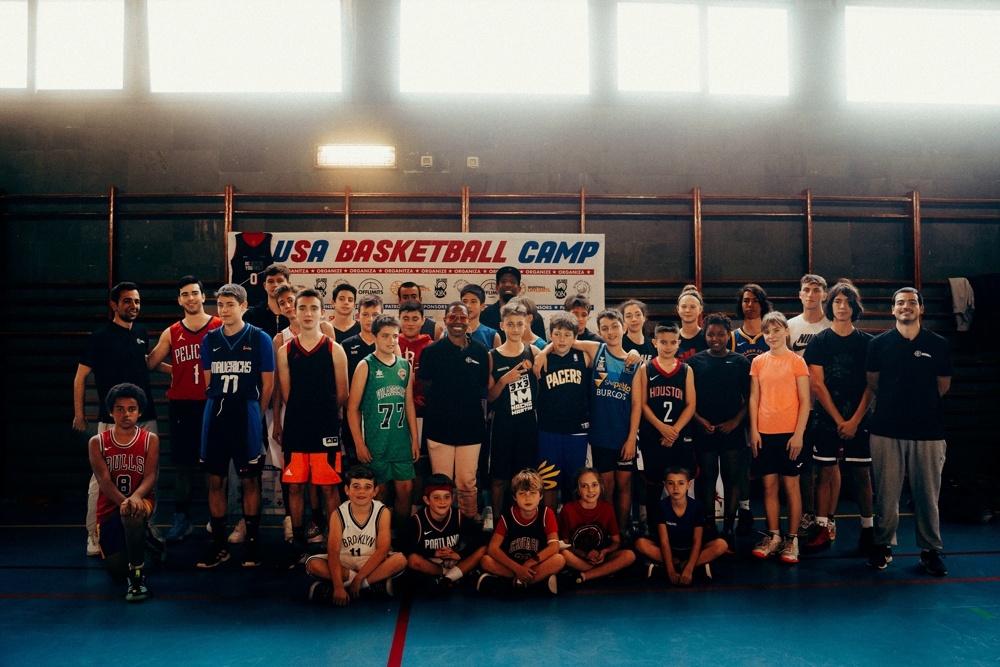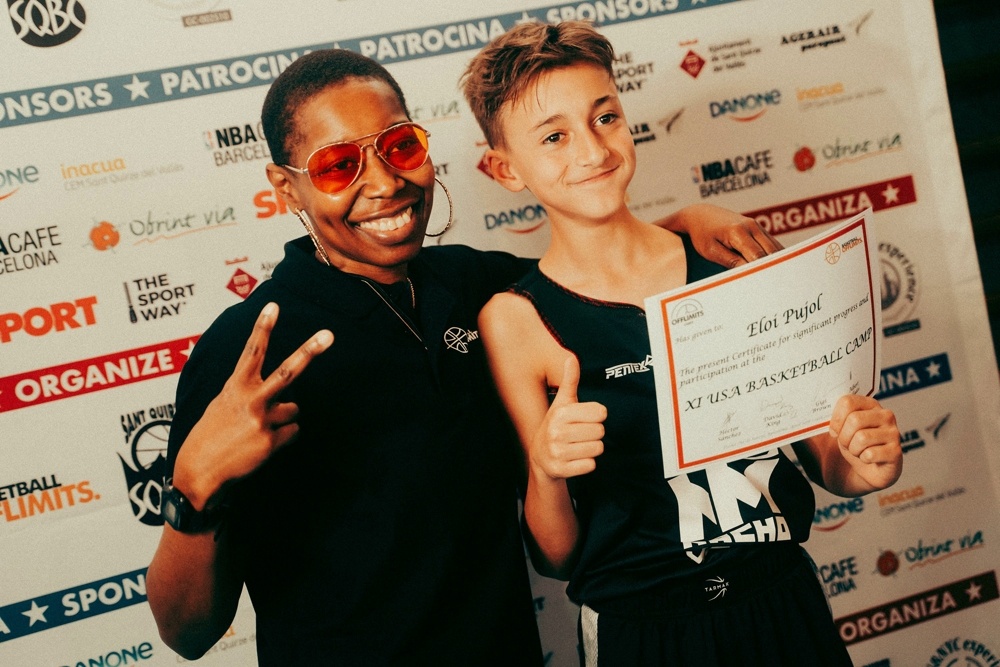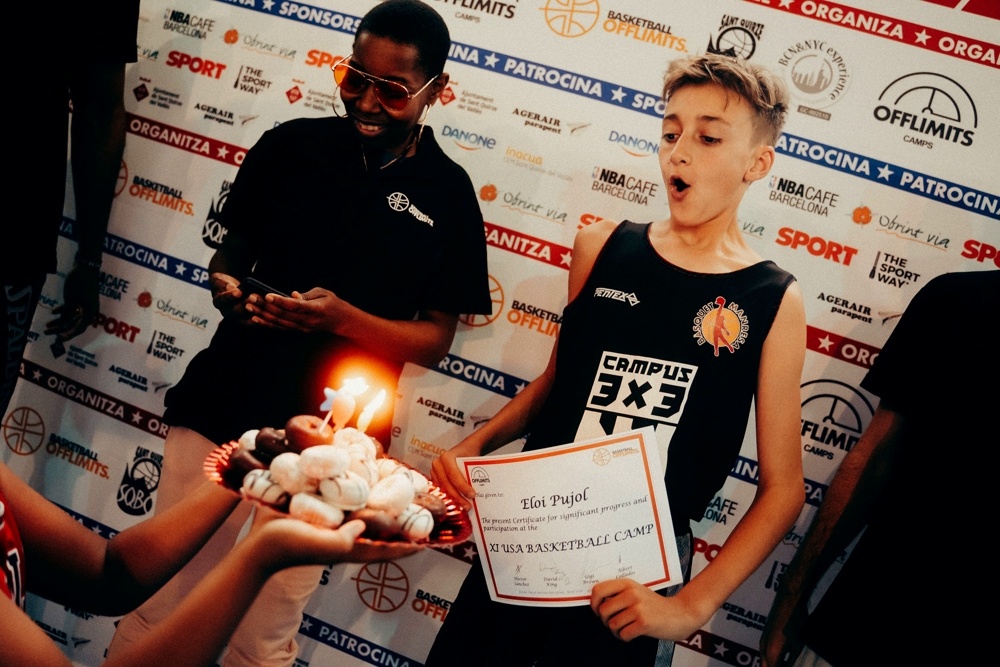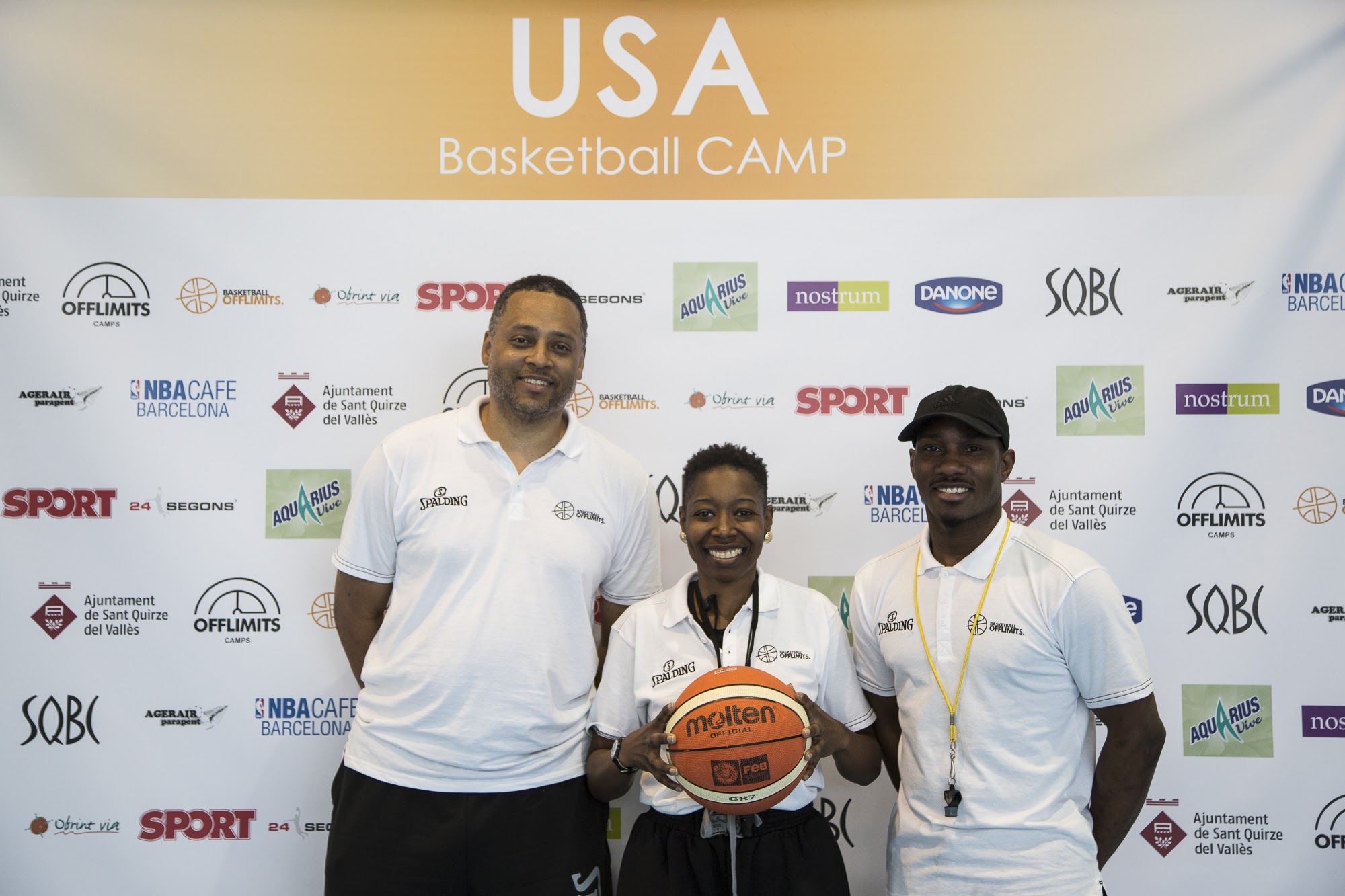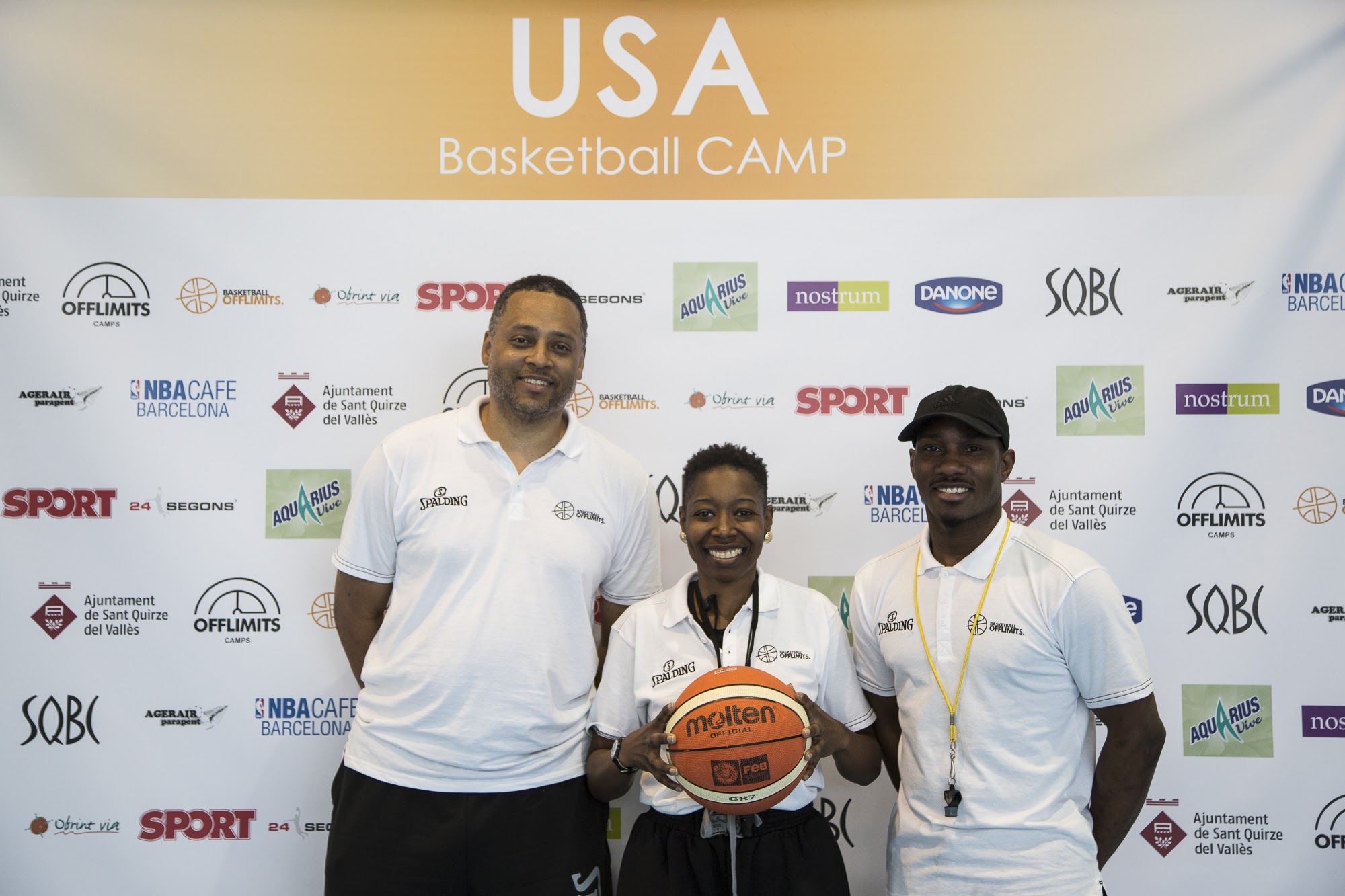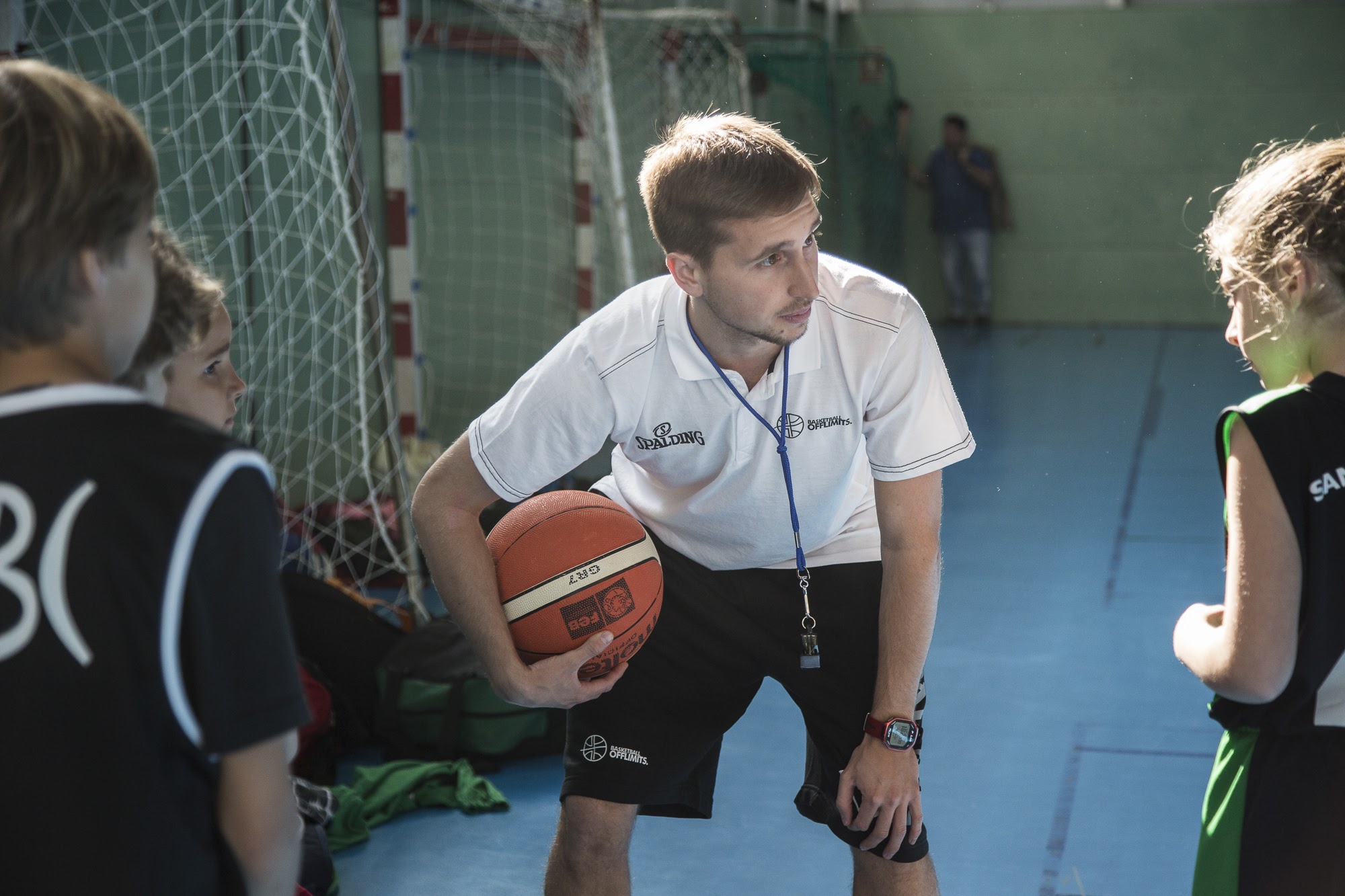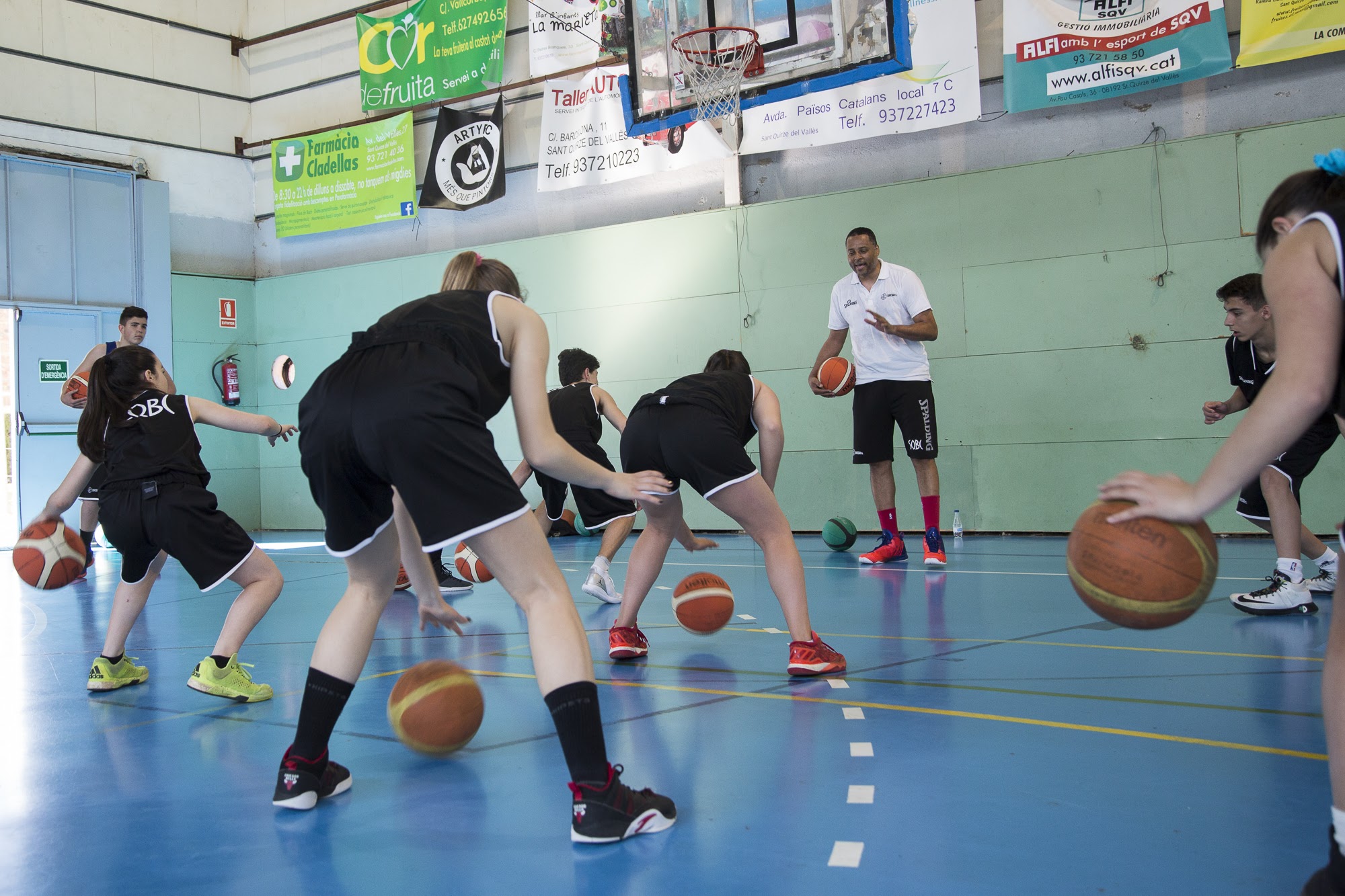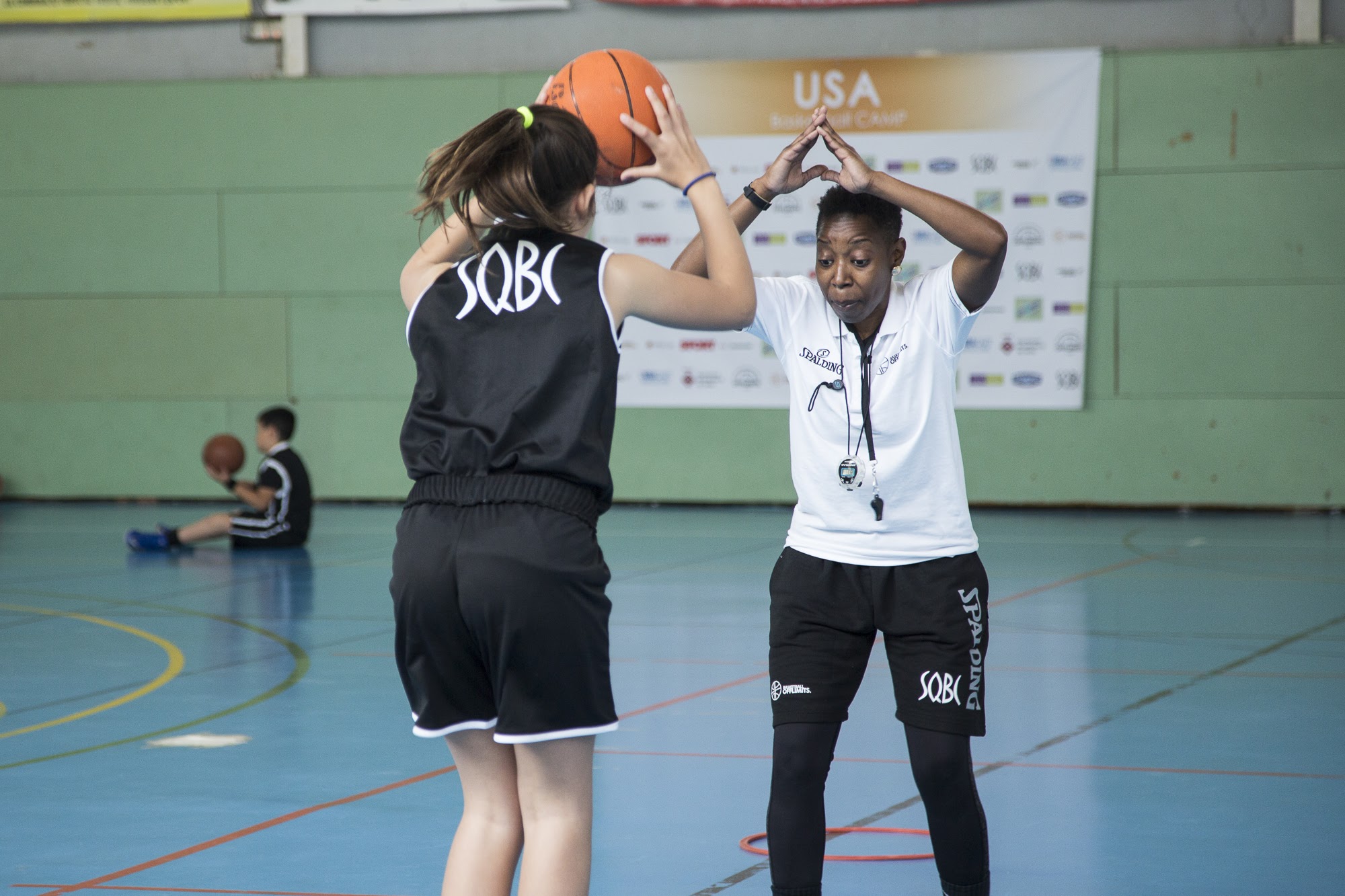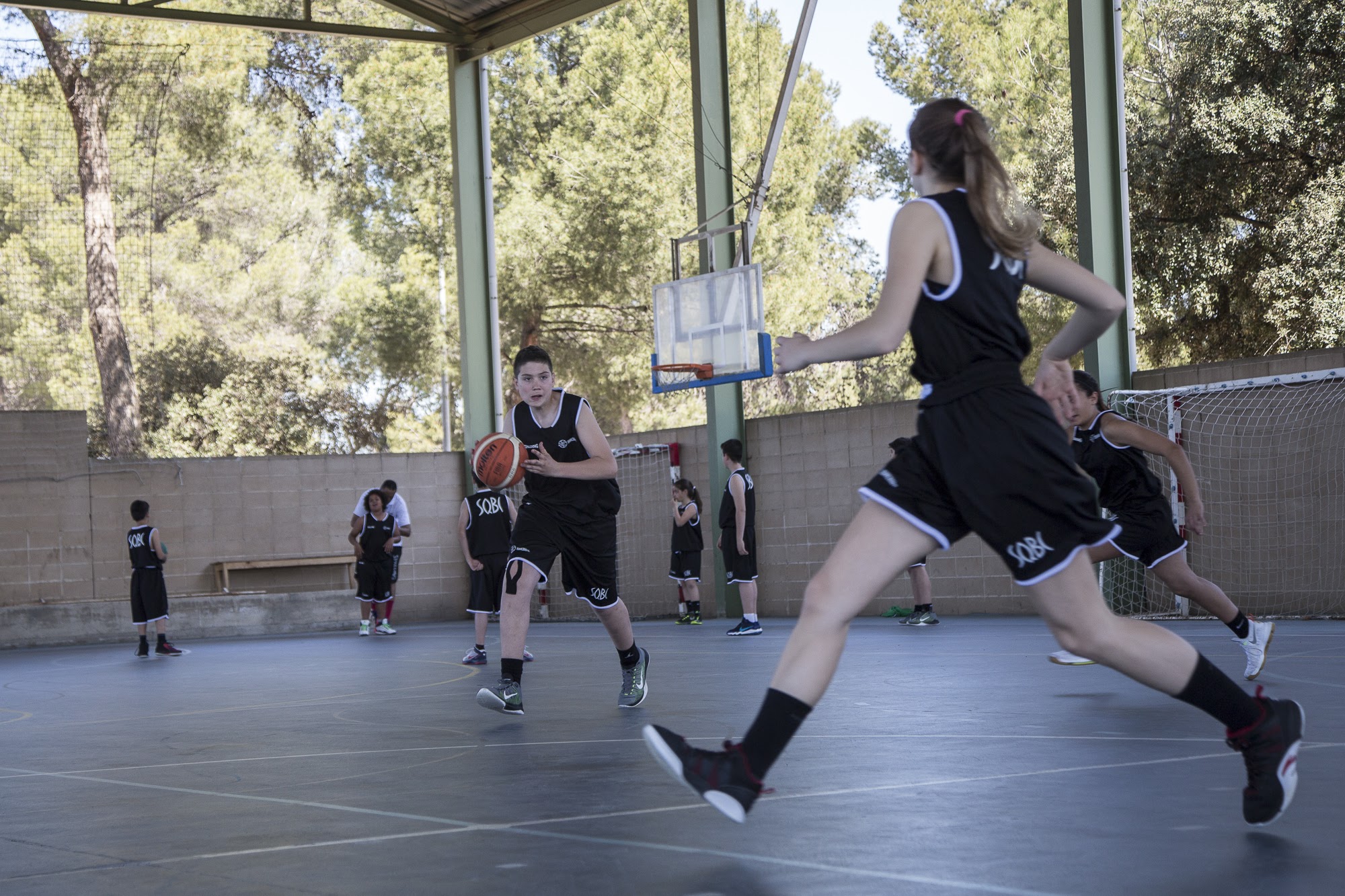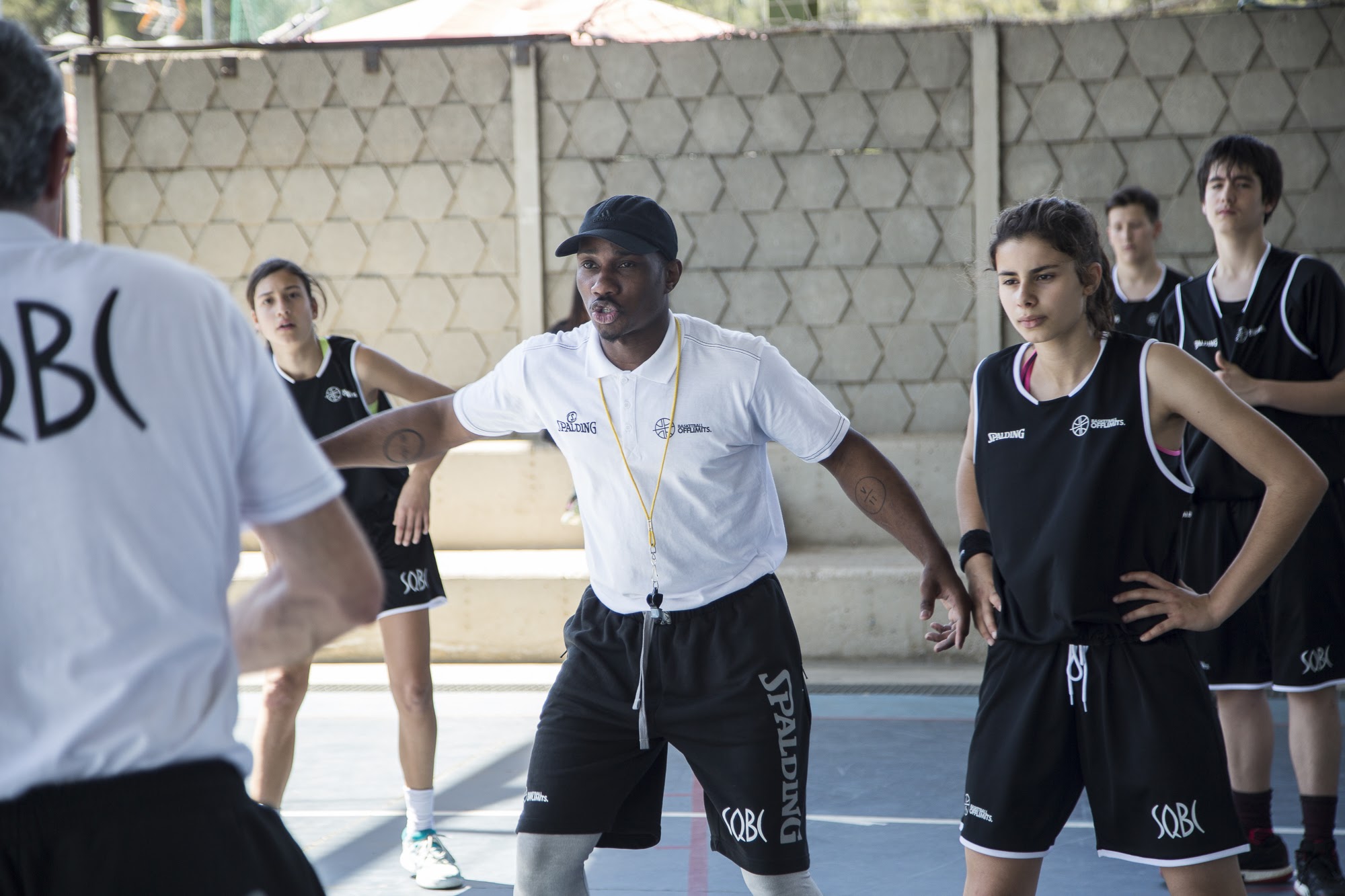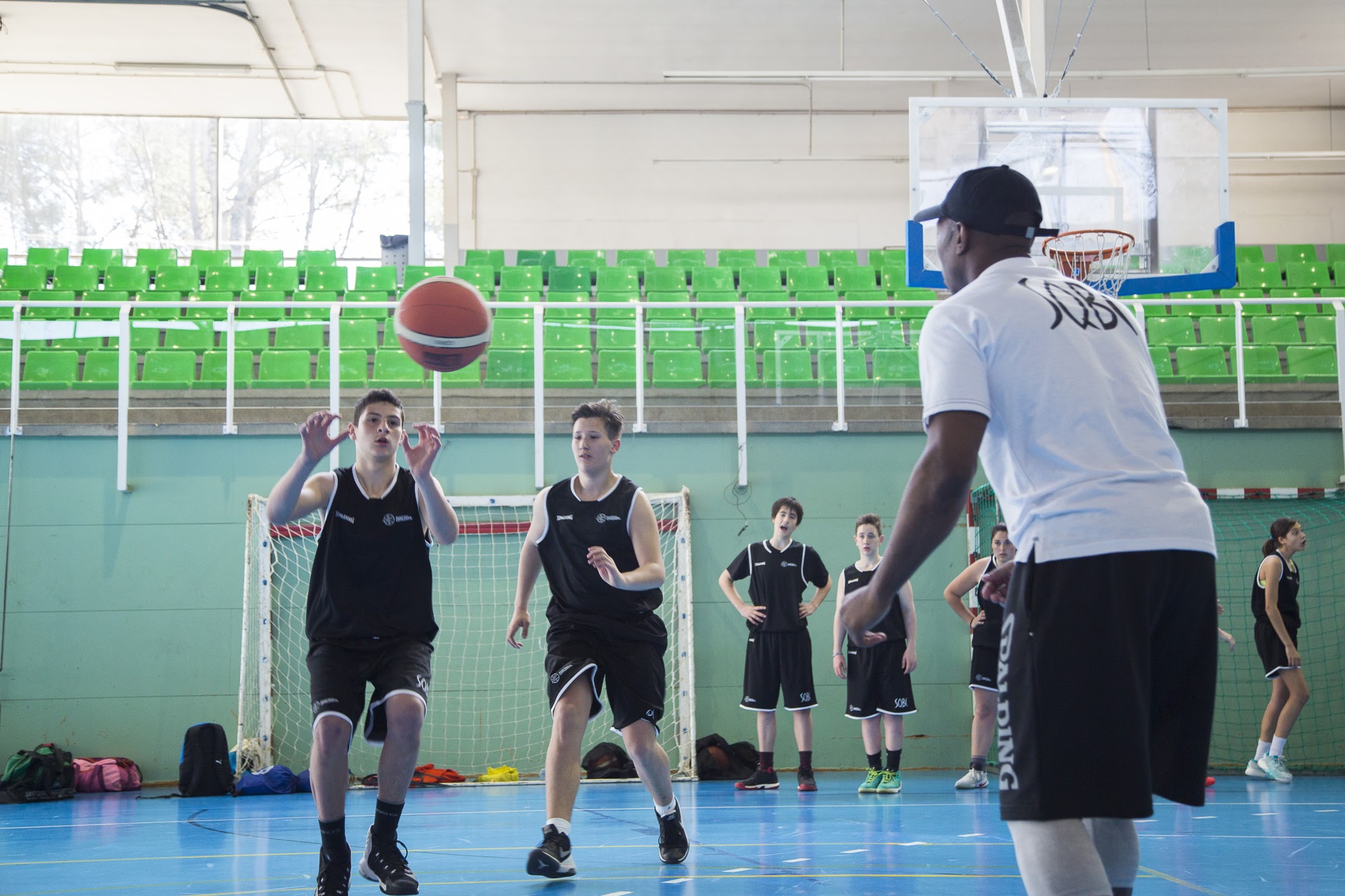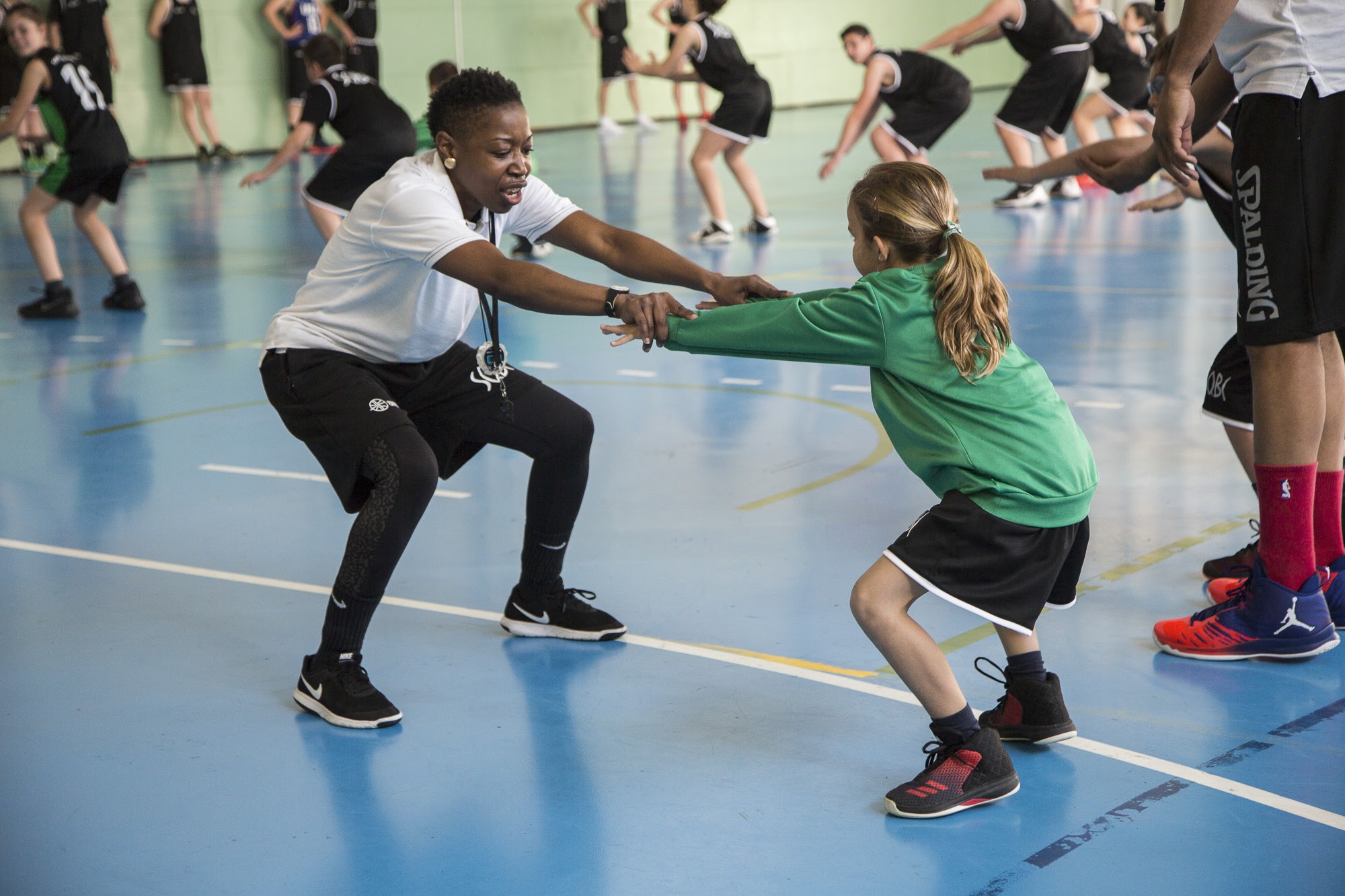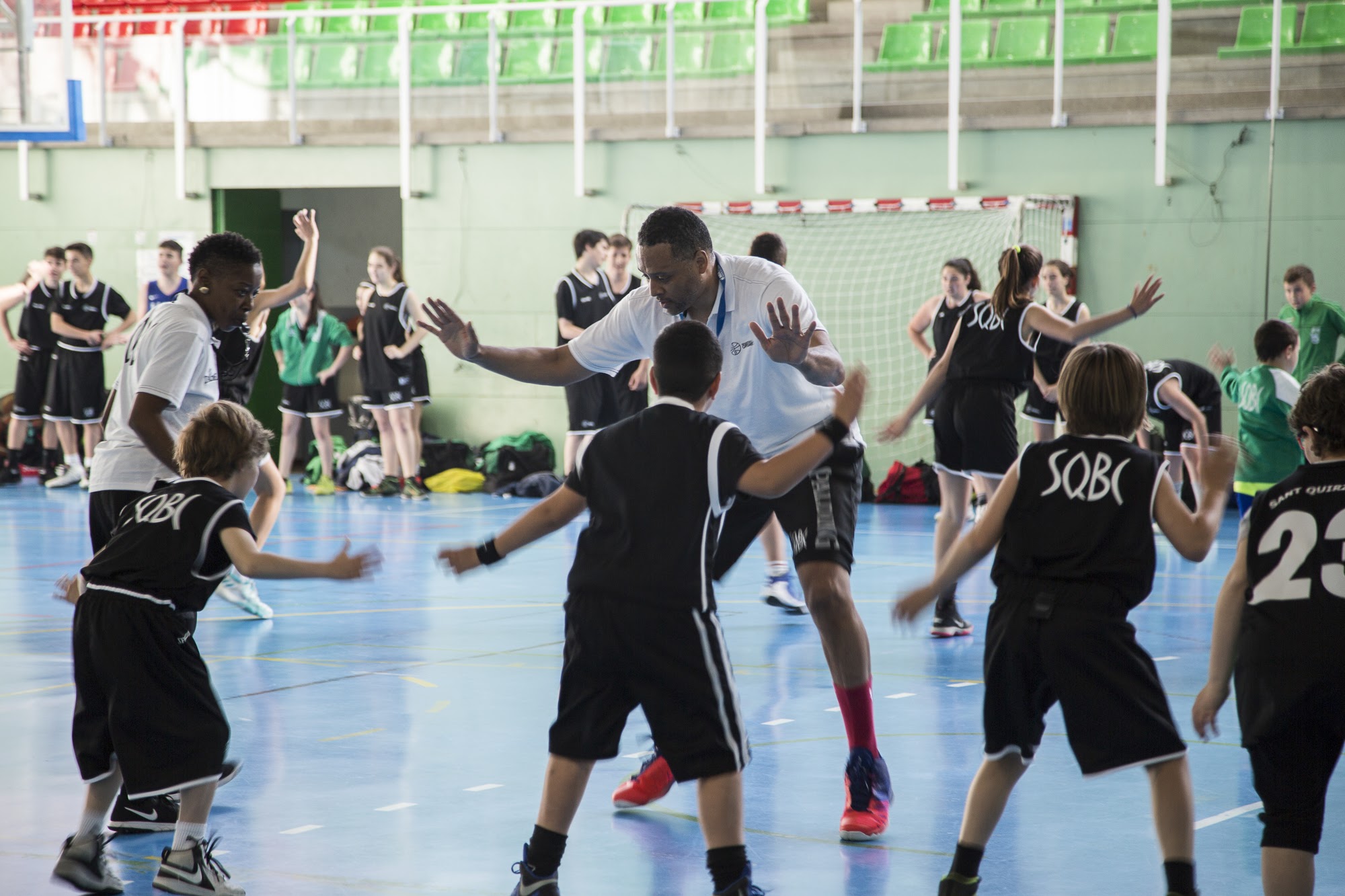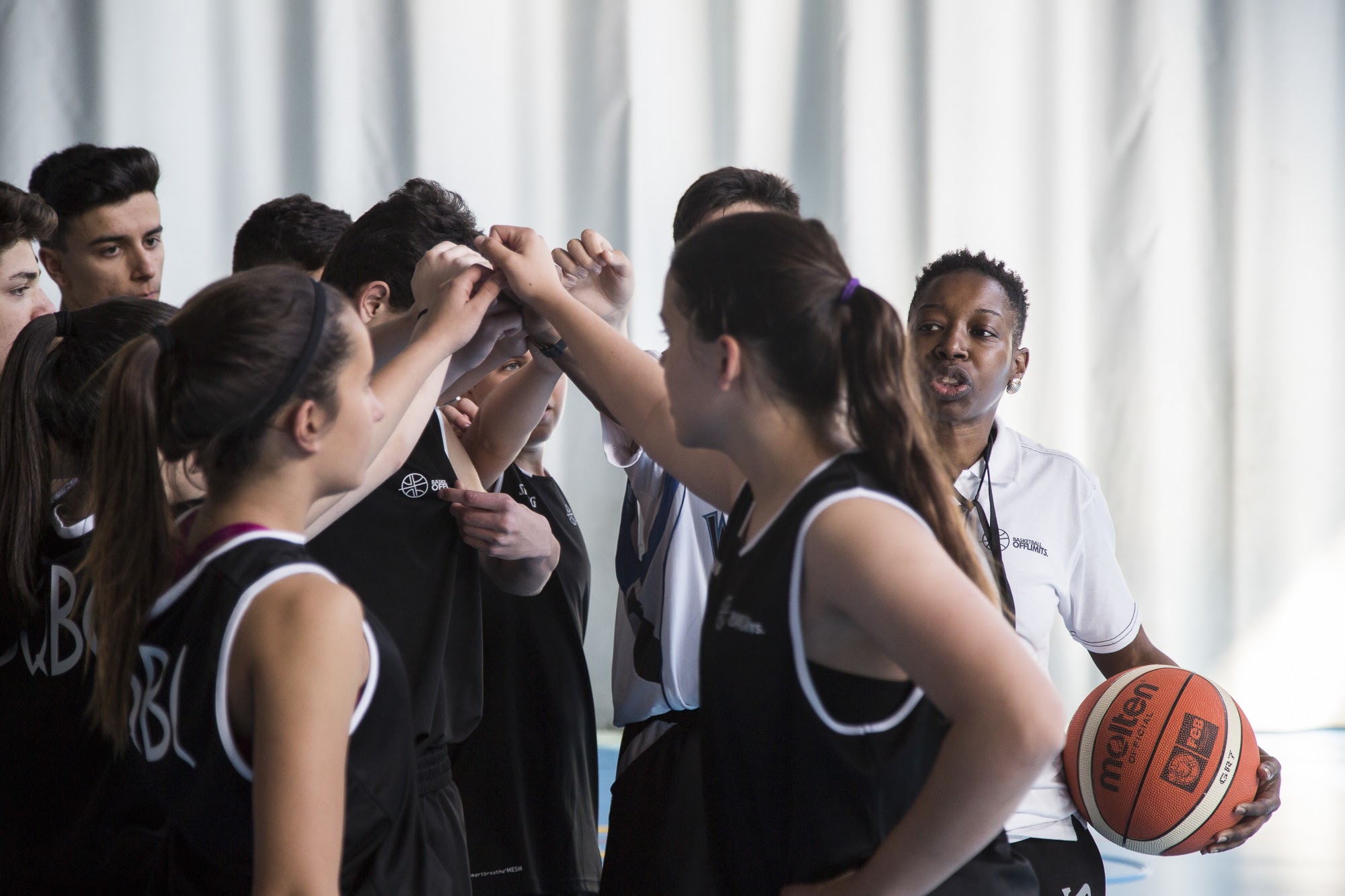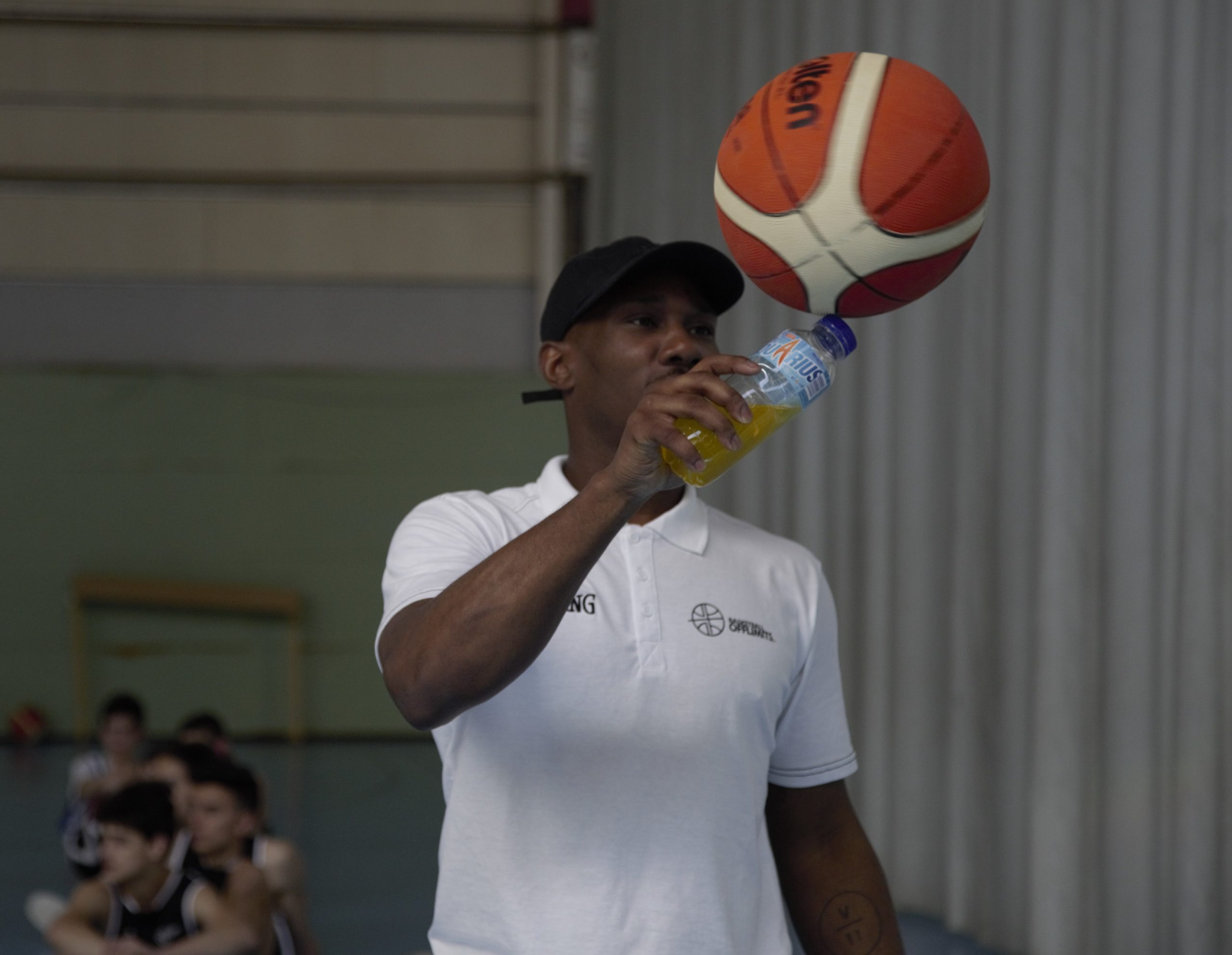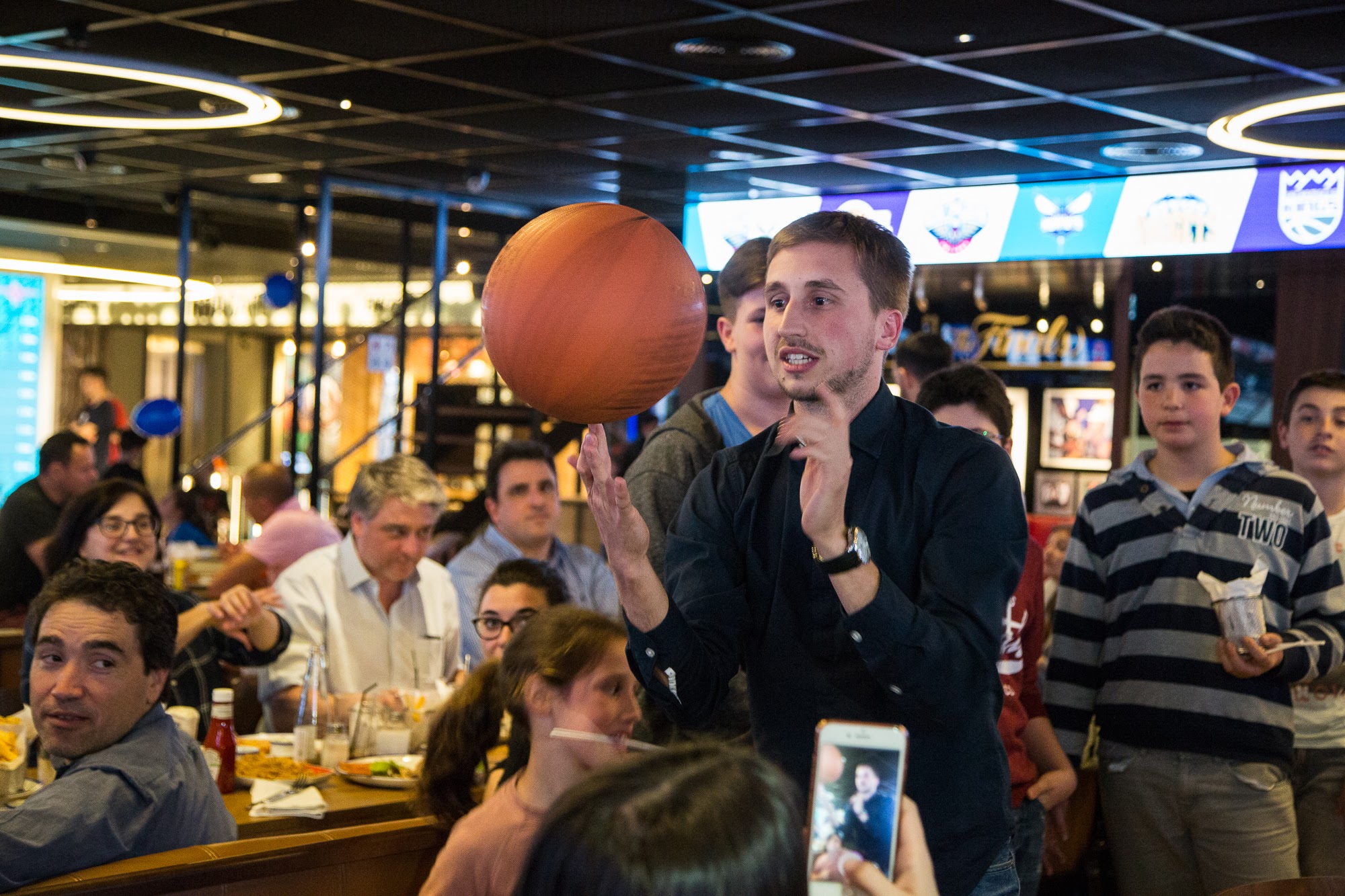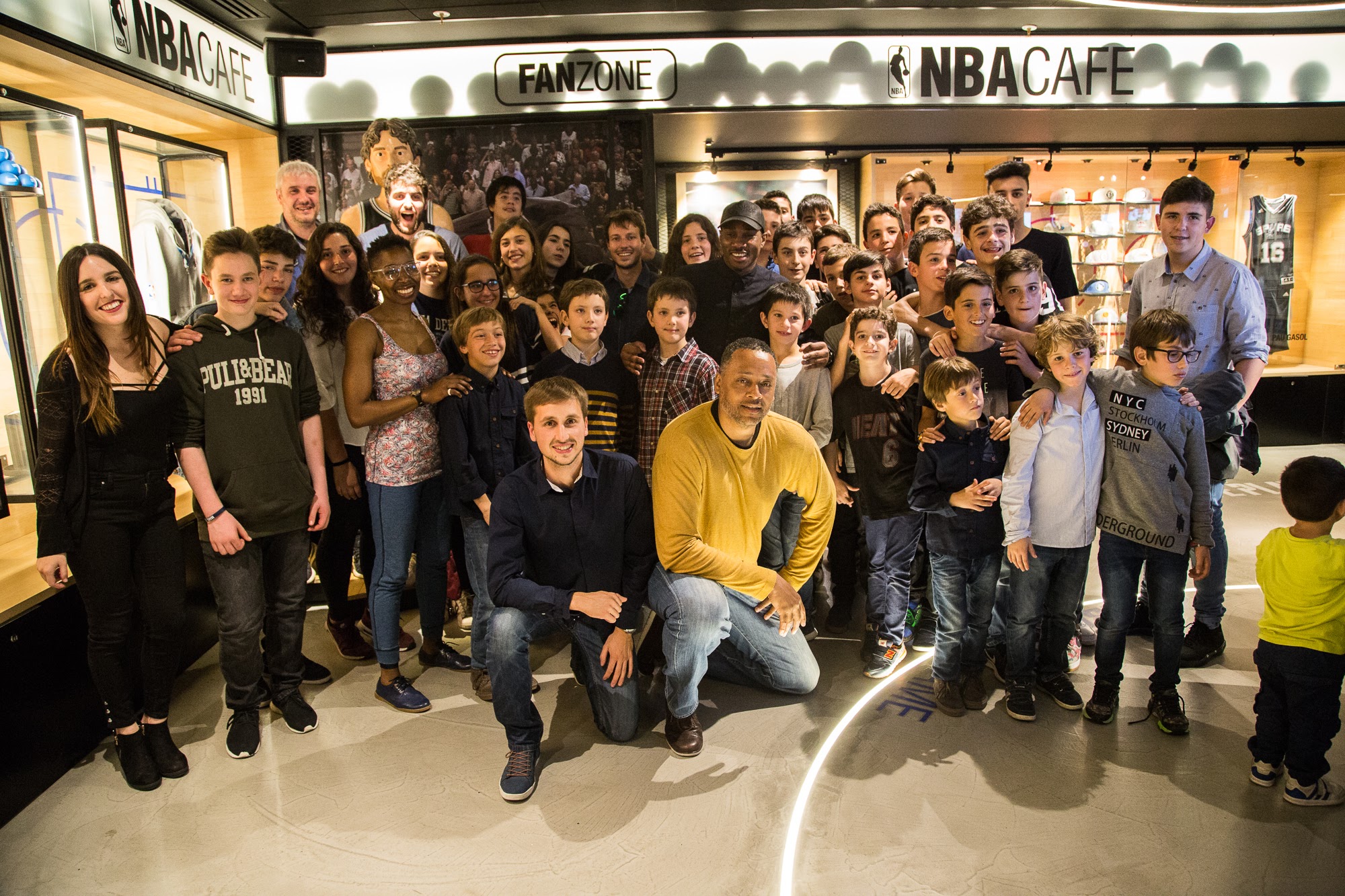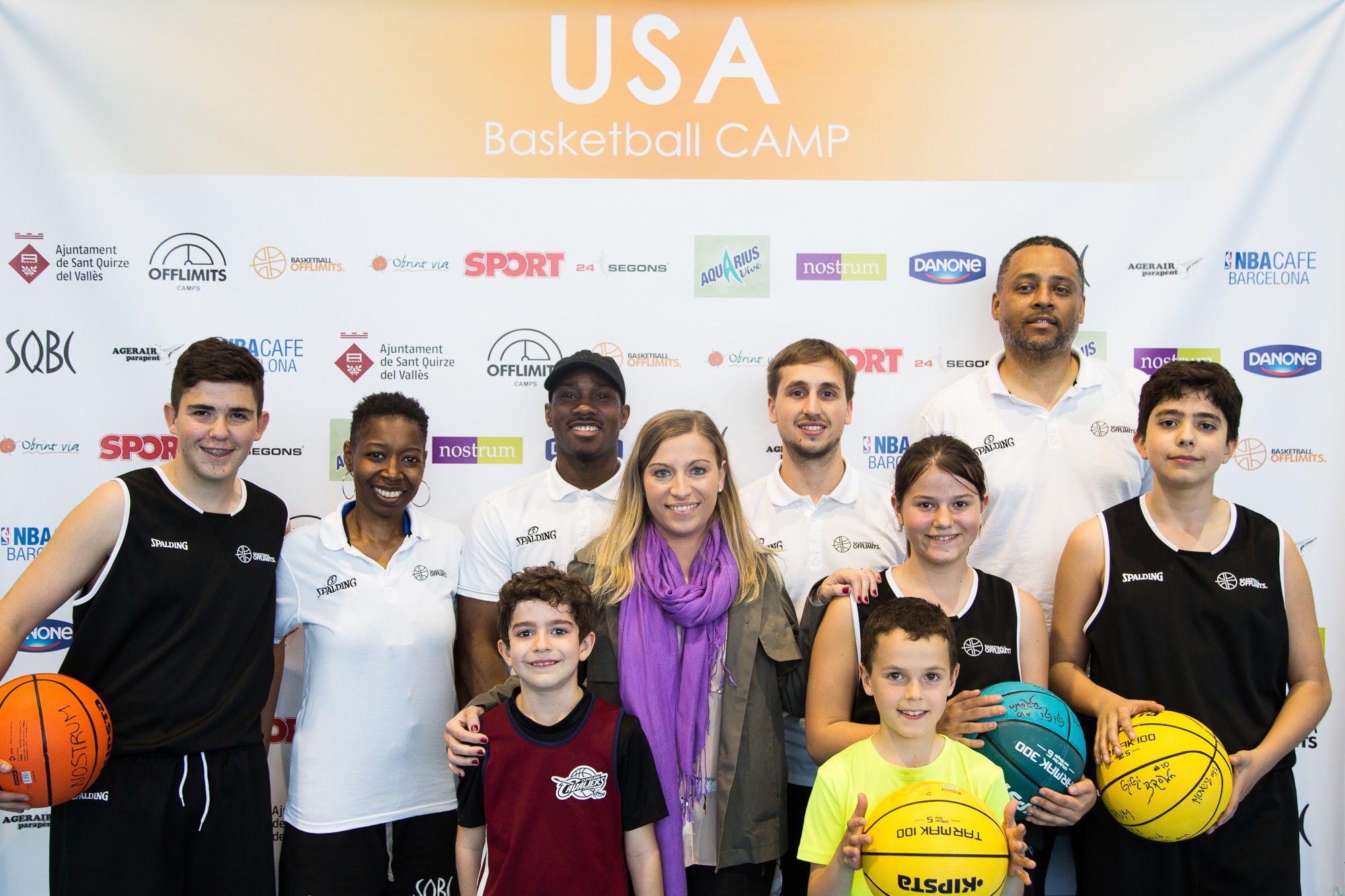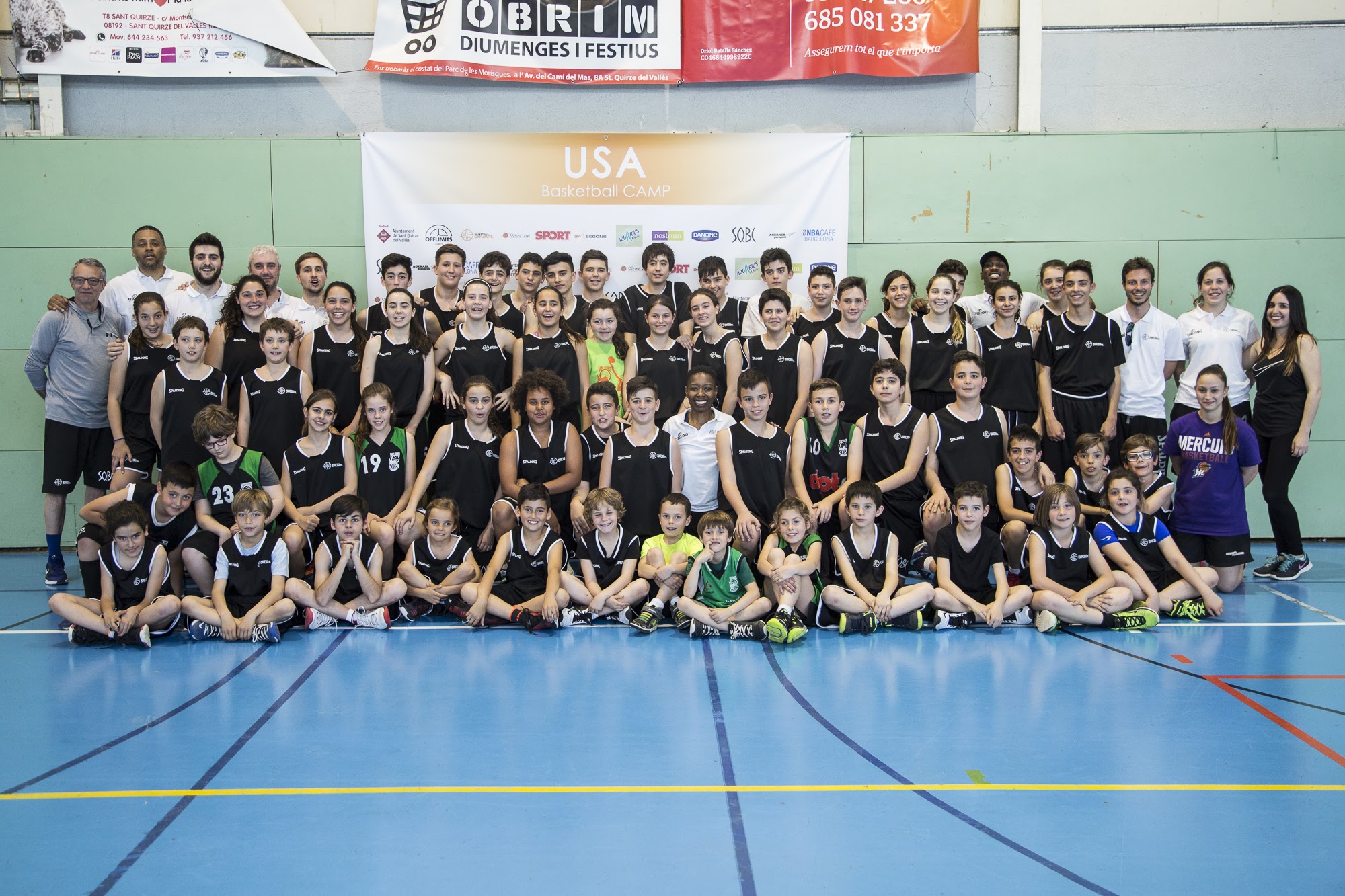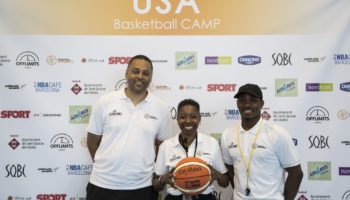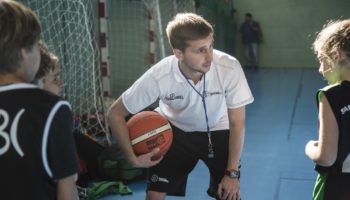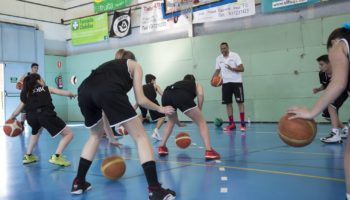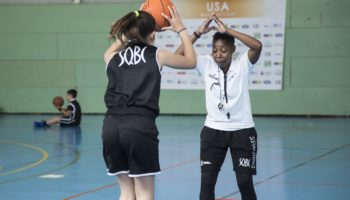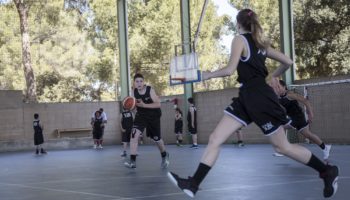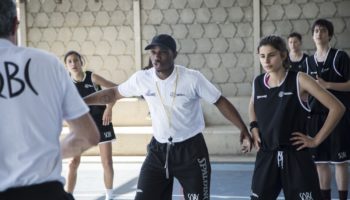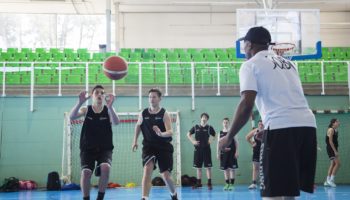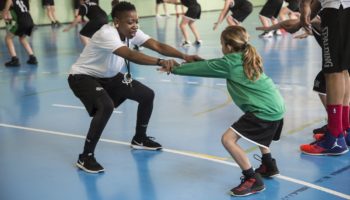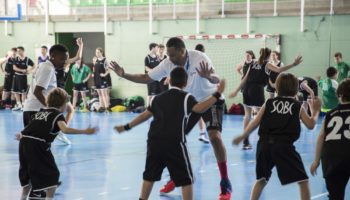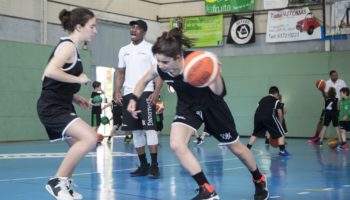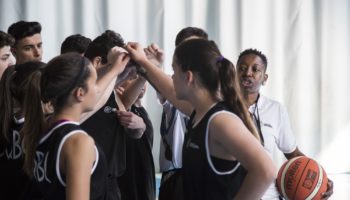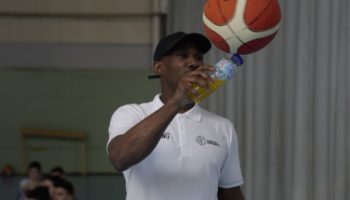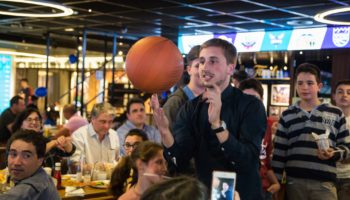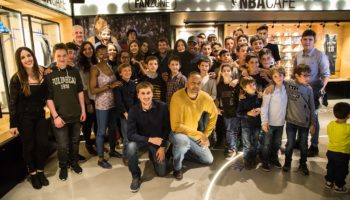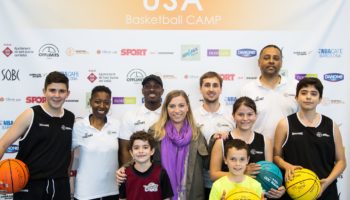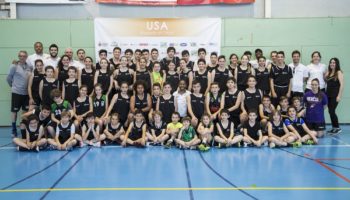 STAFF of the Easter Basketball Campus in Barcelona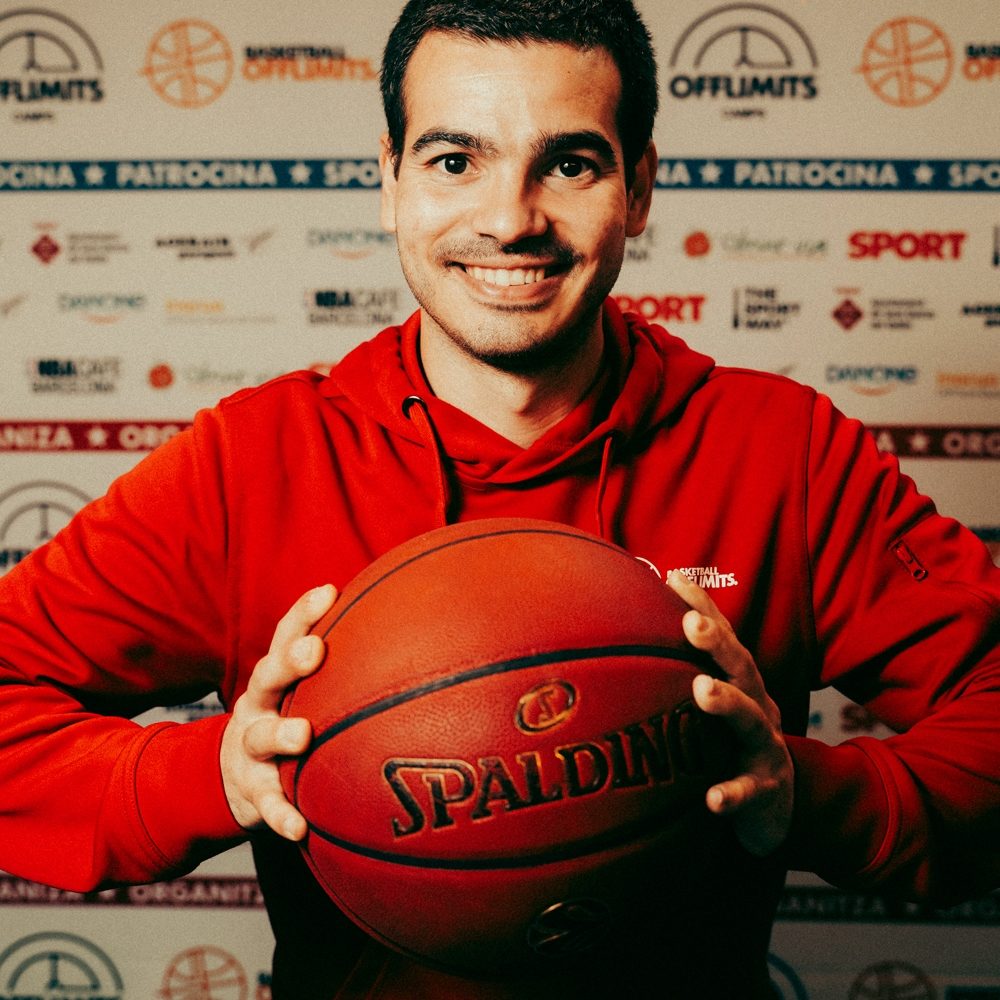 HÈCTOR SÁNCHEZ
Catalunya Champion U12 and U14.
Best coach U12 in Catalunya (2017)
Coach and coordinator at Club Joventut Badalona (14 seasons).
Assistant coach at CB Prat (LEB Oro).
FEB U13 (2021) and U14 (2022) coach.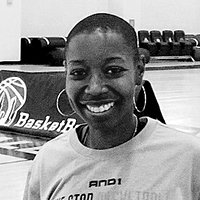 GIGI BROWN
Garrianne Brown, also known as Gigi, graduated from BS in Movement Science in 2004. She is also a certified NASM Sports Performance Enhancement Specialist. Brown stands out for her special technical skills for basketball and sports performance training.
Her passion in this field has been a huge motivating factor. It pushed her to further her career in becoming the Founder and CEO of G's Fitness & Basketball Program LLC.
Throughout her professional career, she has been travelling worldwide with special appearances on basketball camps/clinics and fitness events. Brown works for well-known organisations; such as, Basketball City – Basketball Camp Director, NBPA (National Basketball Player Association -NBA Union) – Basketball Director Clinician, USA Basketball Youth Development, and Jr. NBA.
She trains players ranging from NBA, NBAGLeague, and FIBA players. Brown's goals, knowledge and skills have made a difference in people's lives by contributing to their health quality and performance.
Brown understands the human factor in which performance has enabled her to become an innovator. As well as open new frontiers in basketball developmental skills, strength and conditioning, personal training, and sports performance training.
DAVID KING
Professional career:
2019 – 2020 Bàsquet Ploms Salle Reus.
2014 – 2019 C. B. Cantaires Tortosa.
First Team All Star 2018-2019
2013 – 2014 Kosovo Super League, K.B BESA.
2014 Saudi Arabia Premier League, Ah Ahli.
2013 IBA (Independent Basketball Association) Holland Dream
Collage career:
2008 -2009  Kellogg Community College, Battle Creek, Michigan.
MCCAA 2nd Team All Conference
MCCAA Top 10 players in the state
2009 – 2011 Lindenwood University (NCAA D-2) Saint Charles, Missouri.
David King is a strong athletic physical forward with ability to play in the post and on the perimeter. David rebounds well on both ends of the court and also finishes in fast break transition at a high level.  David scores extremely well inside the paint as well as shoot from the perimeter. A solid physical defender that can guard multiple positions. A true professional with a work ethic unlike anyone. A leader on and off the court.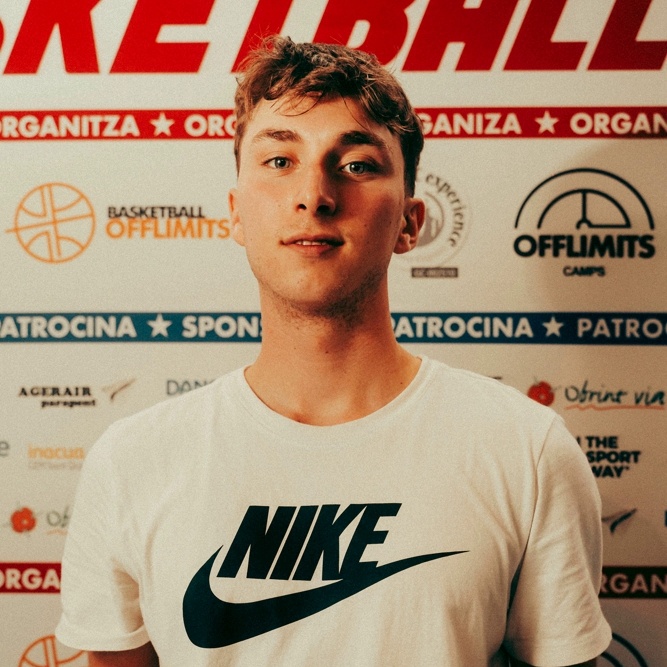 NAZ BUHAGIAR
High School Career
East York Eagles Toronto Rep ~ (2017-2018).
North Toronto Huskies Rep ~ (2018-2019).
Semi-professional and professional coaching Career
Malta Basketball Association ~ U19, U23 and 2nd Division player (2019-20).
Elite Camps Toronto ~ Summer Camp Basketball Head Coach (2020-2022).
Malta Basketball Association ~ U23 and 1st Division (Semi-Pro) player (2020-current).
Malta Basketball Association ~ U10 boys, U14 boys and U16 boys Head Coach (2020-current).
Offlimits X USA Basketball camp Assistant Coach ~ (2022-current).
DAVID RAIMER
Dave is a veteran Coach at Basketball City. He has been coaching youth basketball programs since 1997.
Coach Raimer has also coached New York Knicks summer camps for almost a decade up until 2010 and has been affiliated with the YMCA Jr. Knicks program, NBA Fit clinics, and BC Hoops Scoop summer camps.
Dave has extensive experience with the youth and has great knowledge of the game.
Coaches from previous years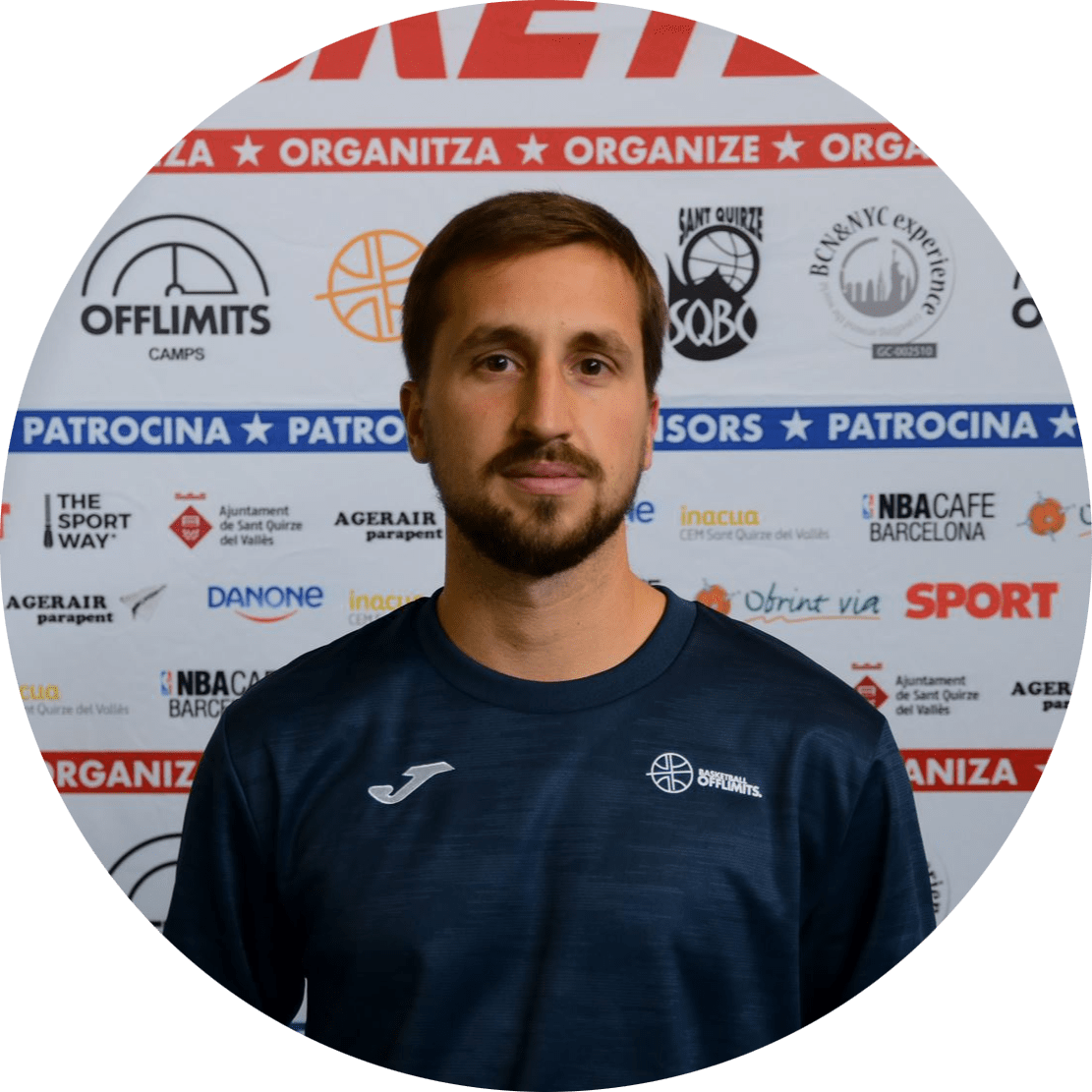 LLUÍS PALET
Motion and Sports Sciencies degree in INEFC Barcelona, Technical on Physical Activities and Sports Animation in IC CIC and Sports Technical in CEM Maresme.
In his professional career it emphasizes his experience as coach in Basketball City New Yorkduring five years and in Catalan Federation of Basketball.
ROUDY "MOVEZ GALORE"
He was born in Brooklyn, NY. His love of basketball began in Junior High School and soon he started to excel in the basic plays, he also added flashy "moves" to his game. Roudy has been featured playing basketball in television shows, documentaries, music videos, movies and commercials.
Now Roudy create his own fashion brand MKN+MVZ (Makin' Movez) New York, influenced in street fashion and NYC Basketball.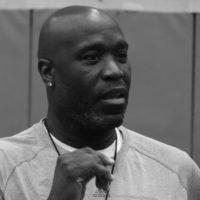 CLIFF MORGAN
New York Knicks Community Relations (2007-Present)
Basketball Camp and Clinic director and special events with current and former NBA players.
Basketball City  – Basketball Director (2007-2019)
New York Knicks  –   Assistant coach player development (2003-2004)
Under General Manager Isiah Thomas , Head Coaches Lenny Wilkins and Don Chaney
Worked with coaching staff to plan and execute all on court pre and post game practices and individual workouts , drills and rehabilitation for players on injured reserve.
Assisted rookies on and off the court in their transition to life in the NBA.
Scouted national and international future NBA talent.  
New York Knicks   – Field Marketing Associate (1999-2003)
Assisted in coordinating  community outreach events, NBA reading zones , basketball clinics and camps , game night programming ,
Marketing events geared toward creating a greater fan base in the Latino Community  as well as programs to generate new revenue
International Professional Basketball Player (1985-1999)
Argentina, Uruguay, Brazil, Chile, France, Belgium, Israel, Germany, Qatar, Portugal, Holland, Mexico, Lithuania, Denmark, Dominican Republic, Venezuela and Ecuador.
CLÀUDIA BARAUT
Clàudia currently plays for Bàsquet Almeda (LF2) and is a coach at the BARÇA Escola.
Her playing career began in the lower categories of Sedis Bàsquet and she has played for Femení Sant Adrià, Lima Horta (LF2), for Team Northumbria in Newcastle (English First Division), for CB Almeria (LF2) and for FC Barcelona CBS (LF2)
What do they say about our Campus?