Campus de Bàsquet 2023 Nova York
Offlimits Camps us ofereix l'oportunitat d'unir-vos als campus d'estiu de bàsquet dels New York Knicks, Basketball City NY, BC Hoops i NBPA a tots els jugadors que vulgueu portar el vostre joc personal a un nivell superior
També podeu passar una setmana a Elite Hoop Group (Pennsilvània). Només per a esportistes que tinguin un nivell tècnic mínim!
No hi ha millor lloc per jugar a bàsquet!
EDAT
Nois i Noies joves d'entre
11 – 17 anys
ESTÀNCIA
Pace University – One Pace Plaza, New York, NY 10038
Or
Vanderbilt YMCA – 224 E 47th St, New York, NY 10017
INSCRIPCIONS
Places GARANTIDES fins al 31 de març!
Places segons disponibilitat a partir de l'1 d'abril
DATES
Del 2 de Juliol al 5 d' Agost de 2023
Totes les setmanes comencen el diumenge i acaben el dissabte
ALLOTJAMENTS
Tots els Campus de Bàsquet a Nova York son amb format RESIDENCIAL
Inclou tots els serveis(allotjaments, equipament esportiu, transfers, etc.) excepte els vols.
JUGADORS DE LA NBA
Els participants podran entrenar i aprendre de llegendes de l'NBA i jugadors actuals, com ara: Walt Clyde Frazier, Shaquille O'Neal, Ray Allen, Stephen Curry, Shaun Livingston, Jerian Grant, Tony Allen, Ben Gordon, Jaylen Brown i Langston. Galloway, JR Smith, John Starks, Tobias Harris, Emmanuel Mudiay, Enes Kanter…
EXPERIÈNCIA DE BÀSQUET PROFESSIONAL
WNBA Game, Madison Square Garden, NBA Store and Street Basketball.
VISITES PROGRAMADES
Nike Town, Macy's Fourth of July Fireworks, Central Park, Empire State Building, Midtown, China Town, Financial District, Battery Park, Statue of Liberty, American Museum of Natural History, Jersey City, BBQ, Gala Dinner…
DATES
Del 2 de juliol al 5 d' agost de 2023
Totes les setmanes comencen el diumenge i acaben el dissabte.
Anteriors Camps a Nova York
CAMPUS DE BÀSQUET NOVA YORK ESTIU 2022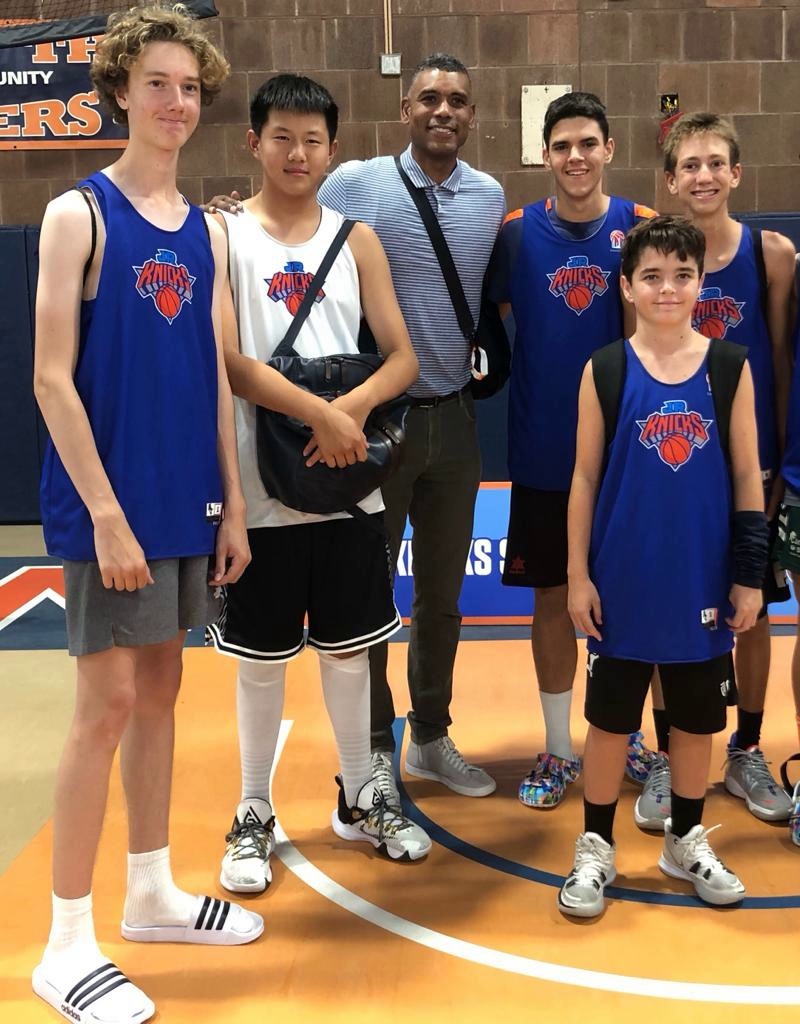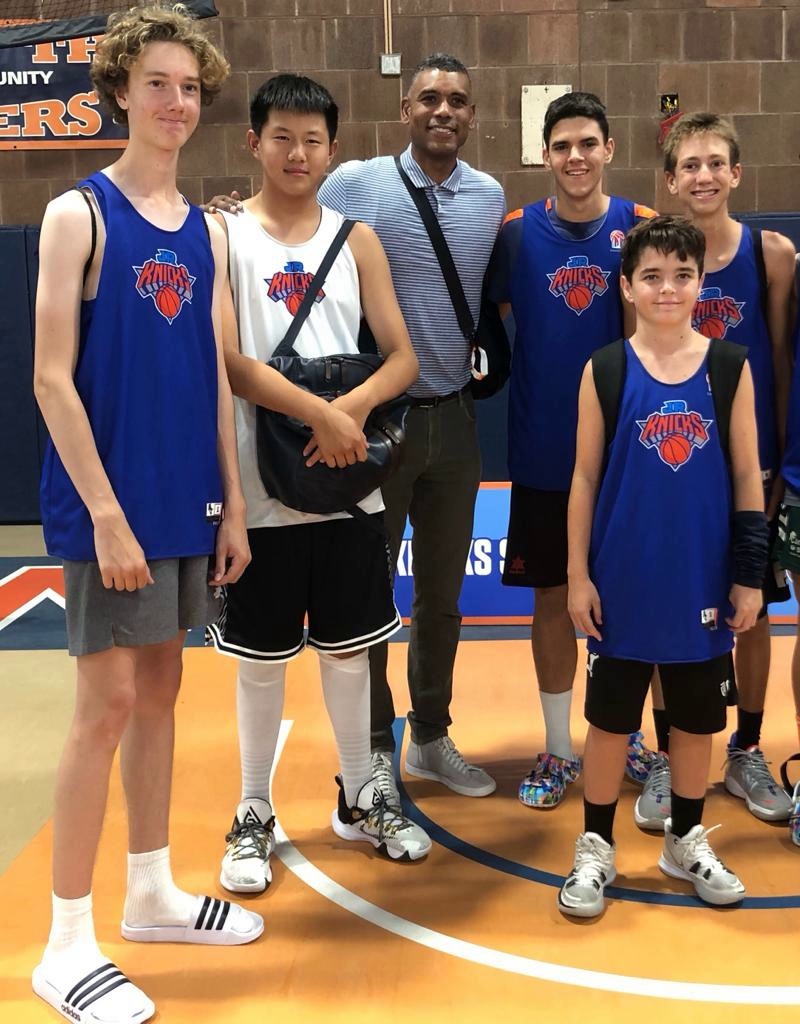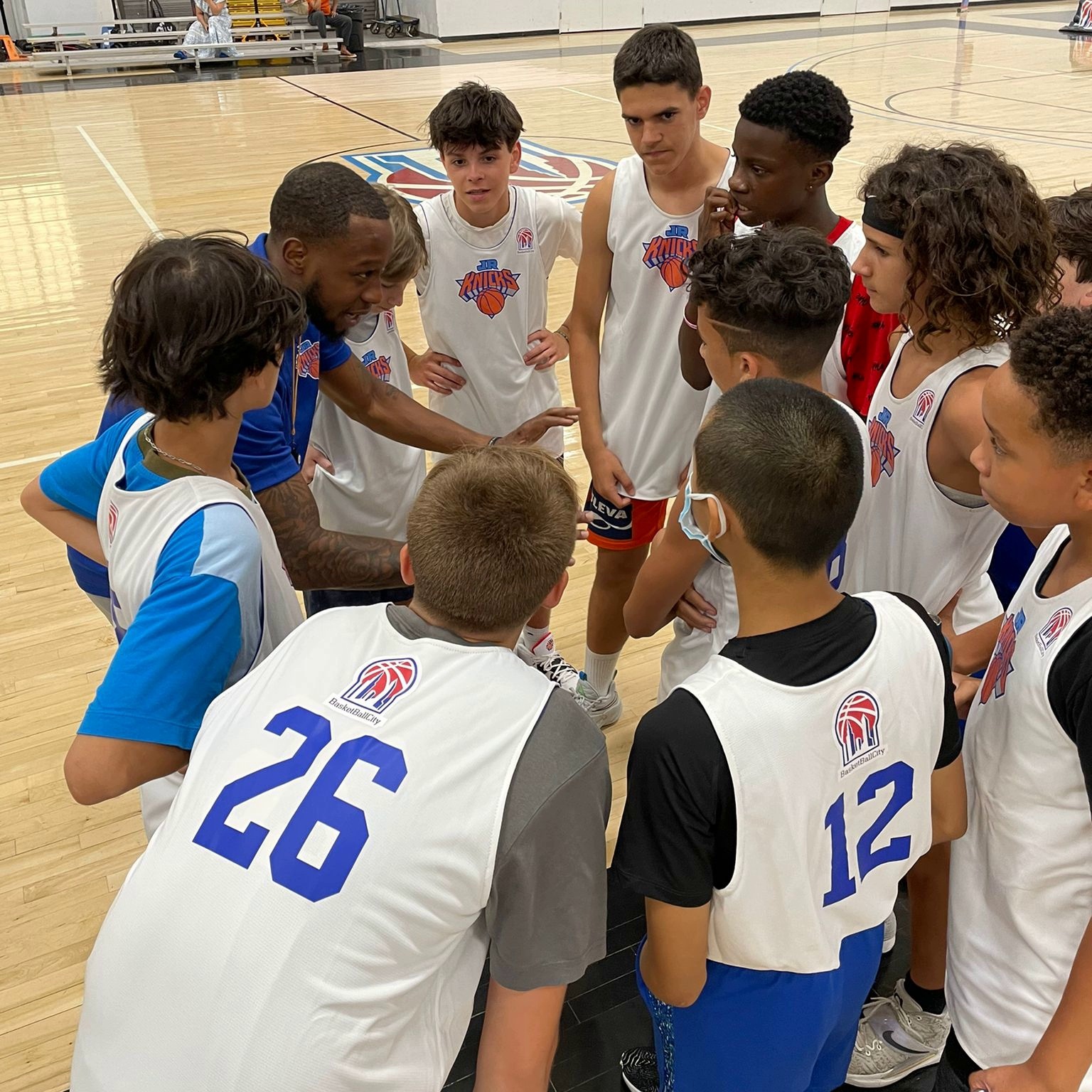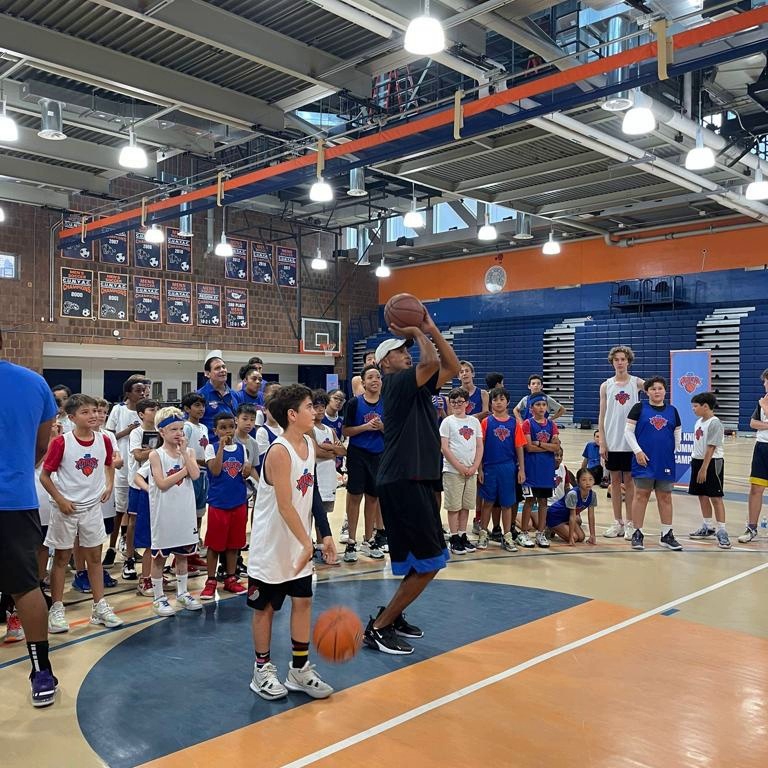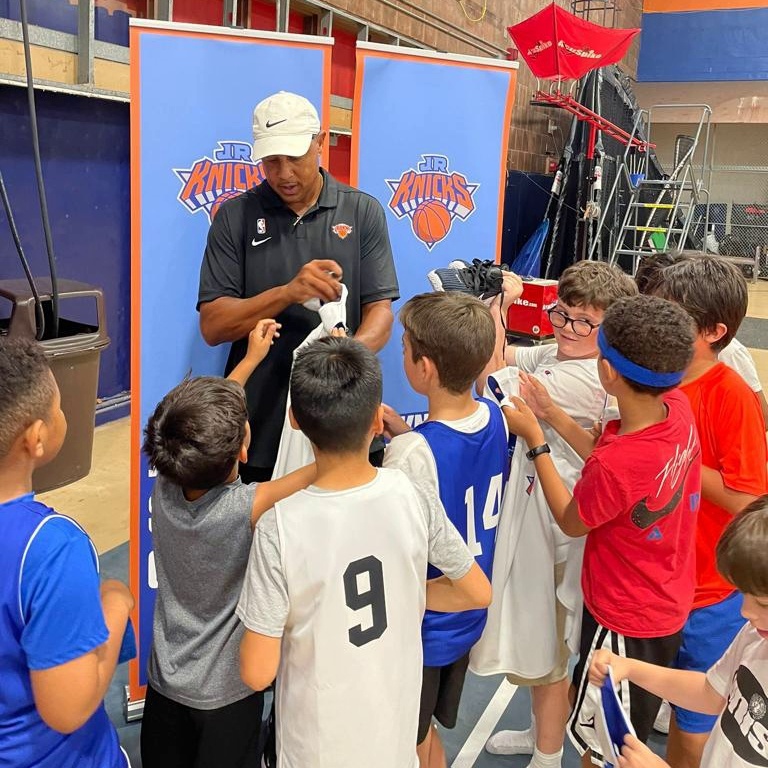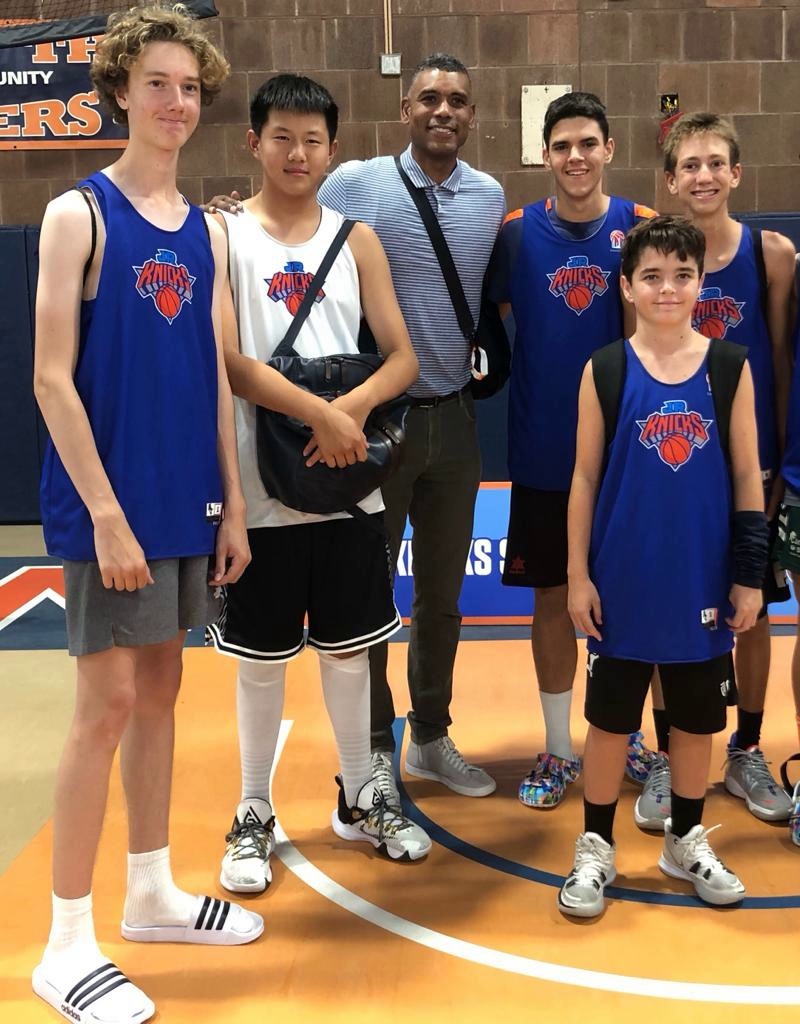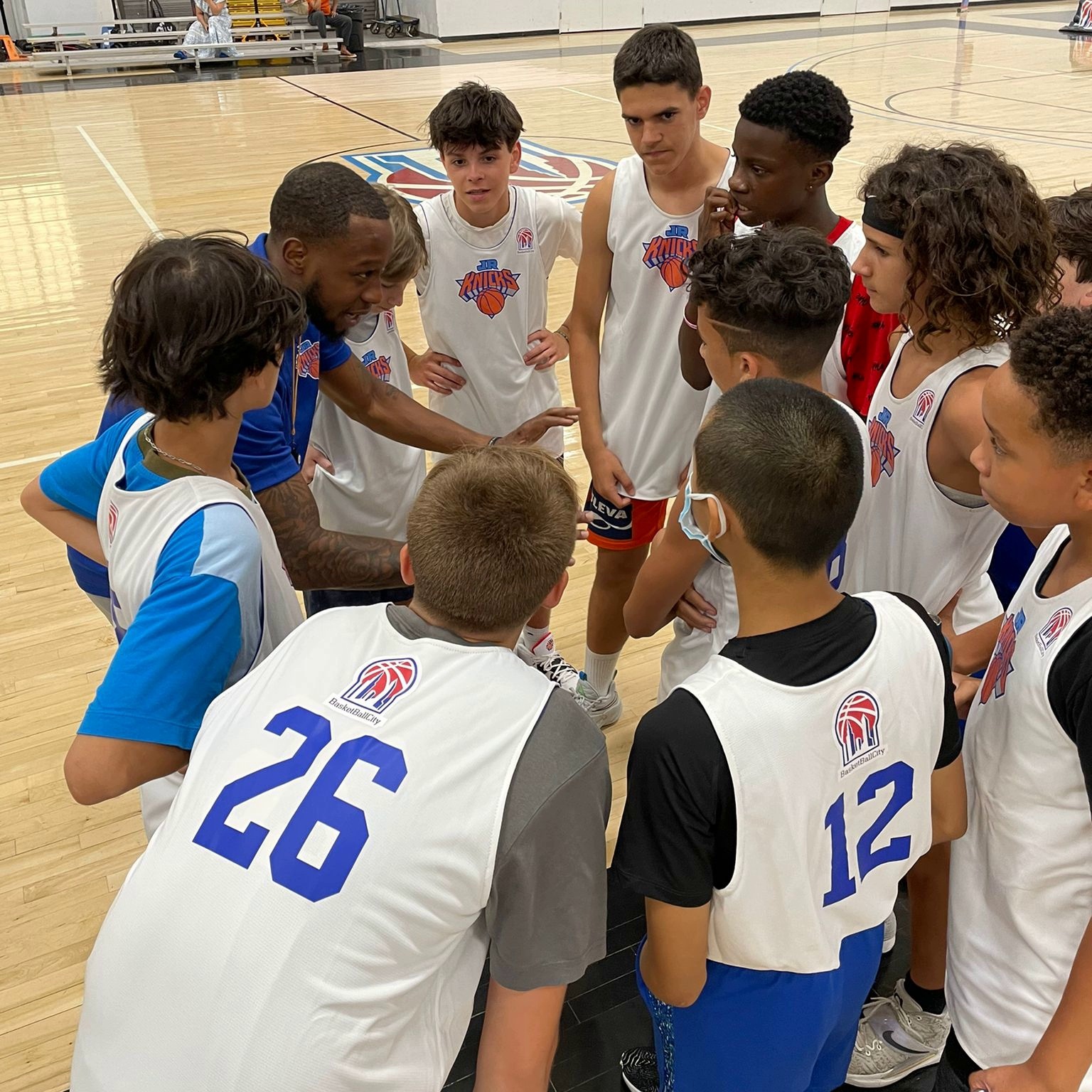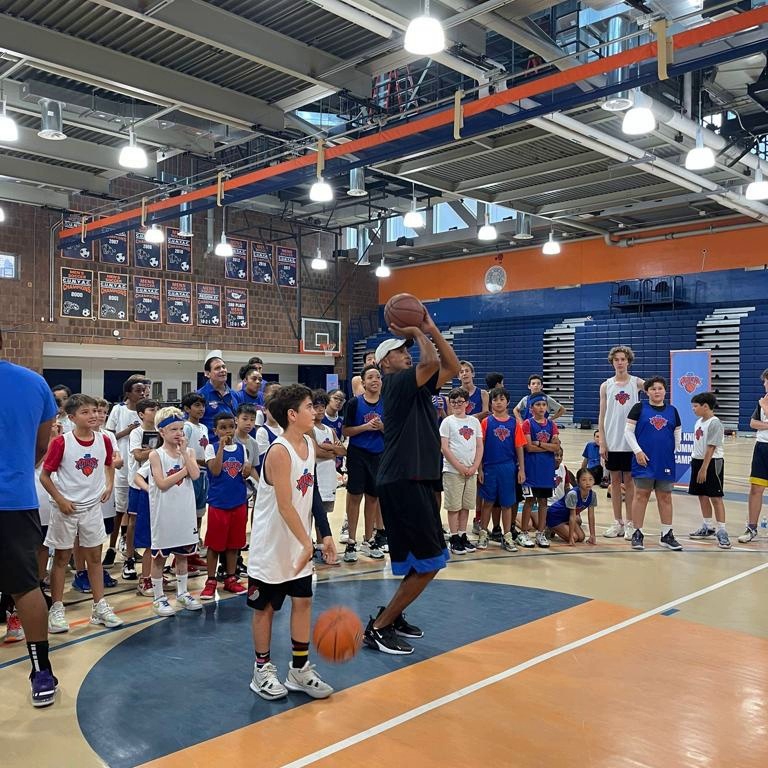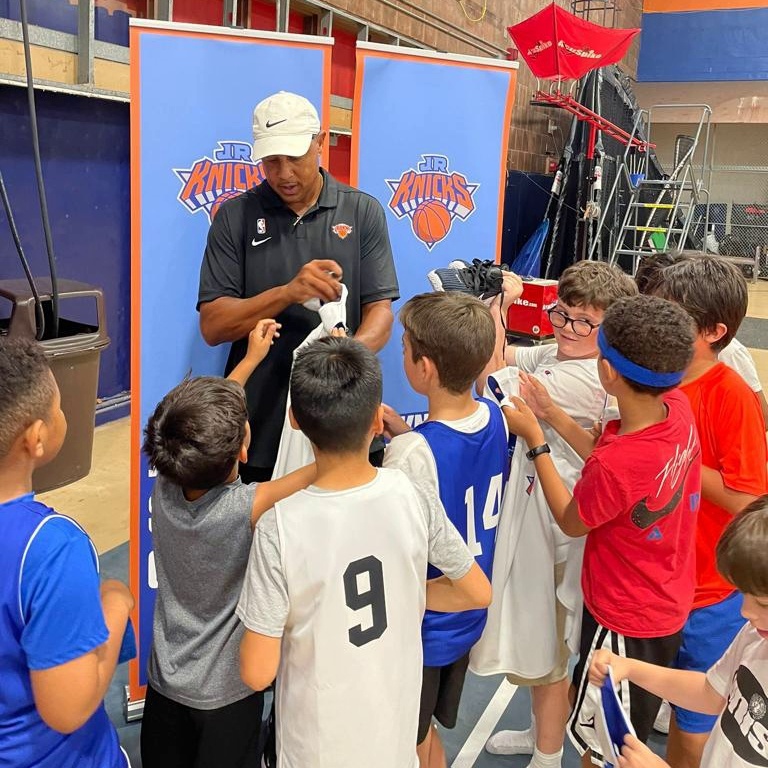 "WALT CLYDE FRAZIER" "BC HOOPS" AGOST 2019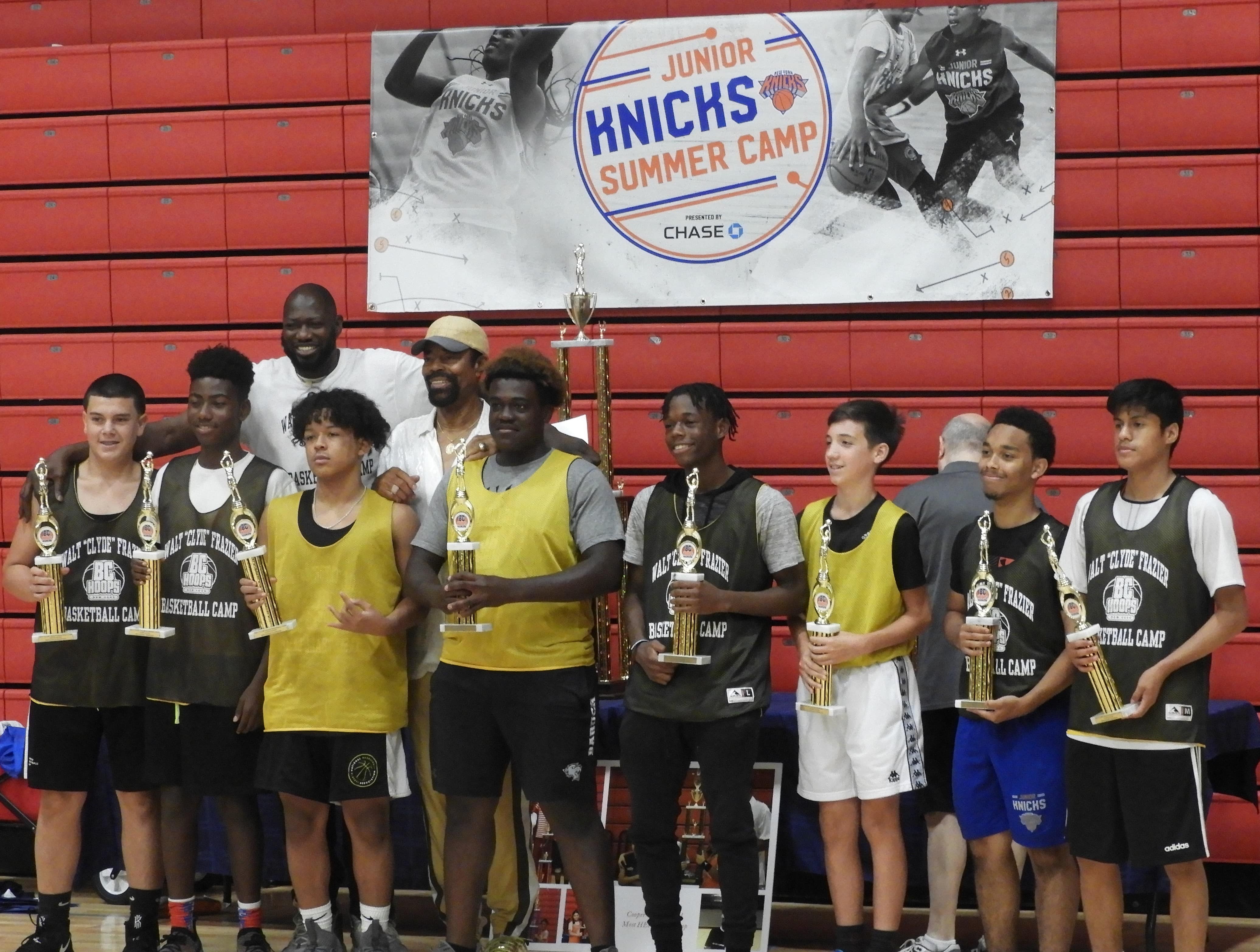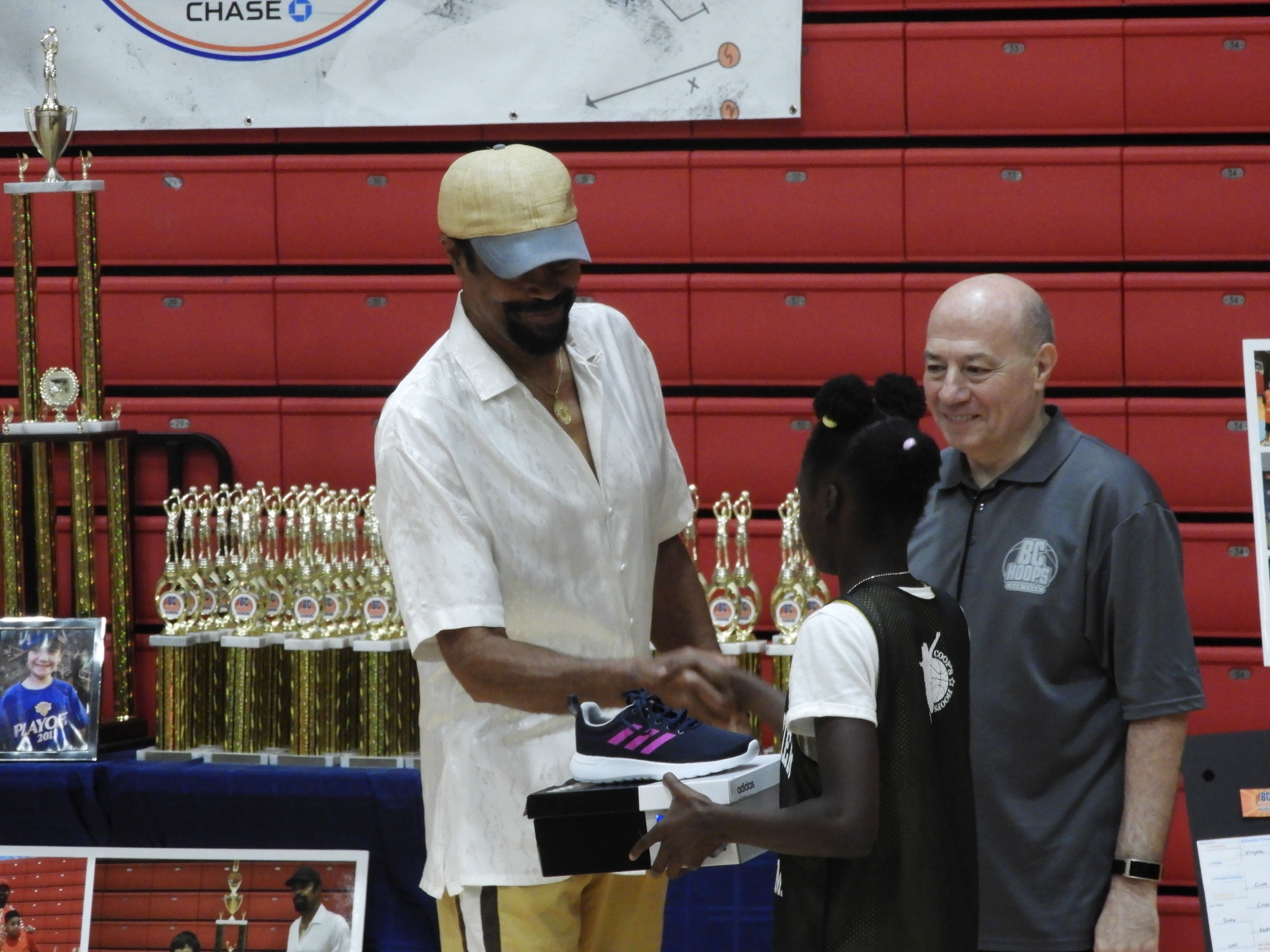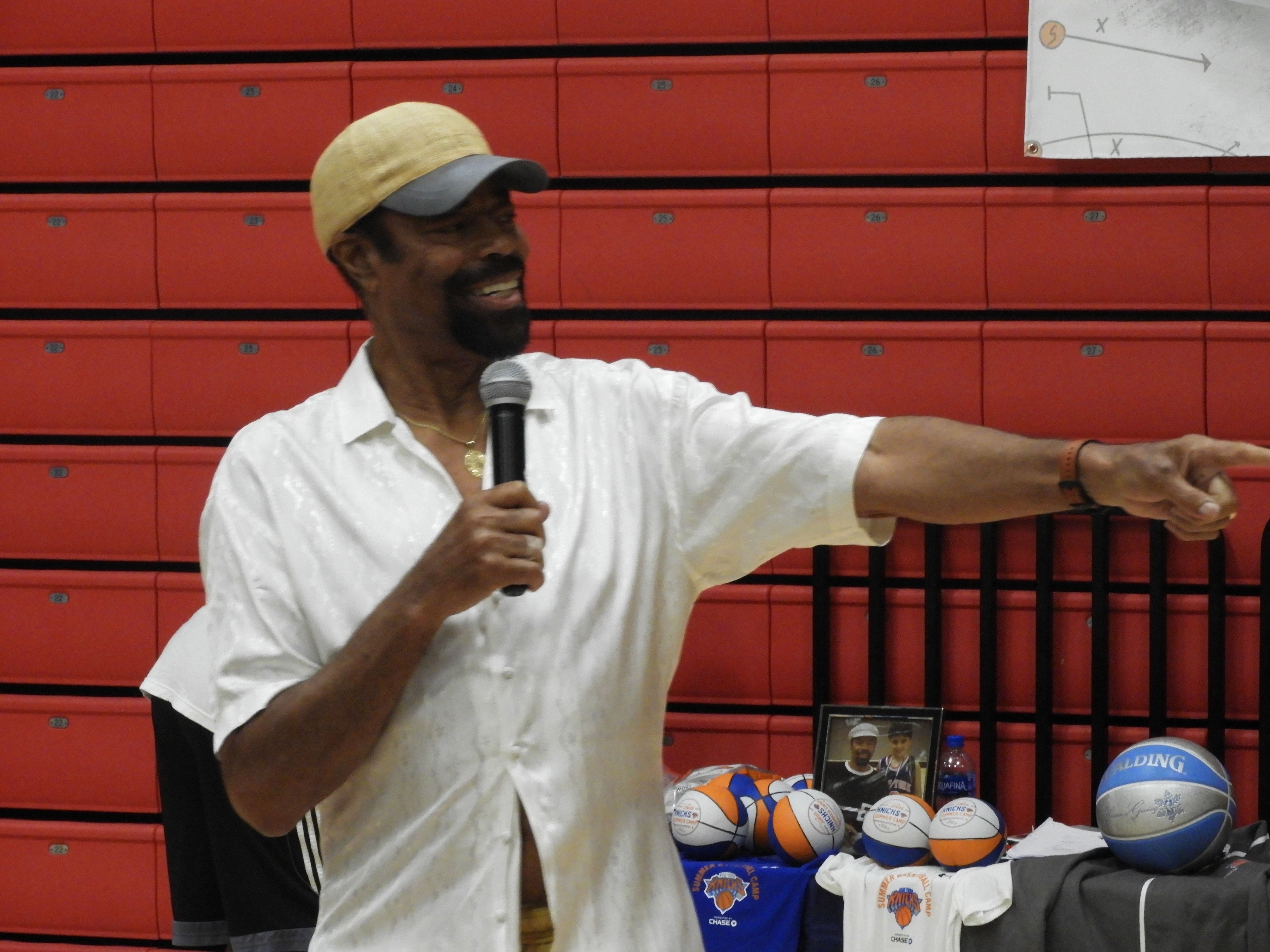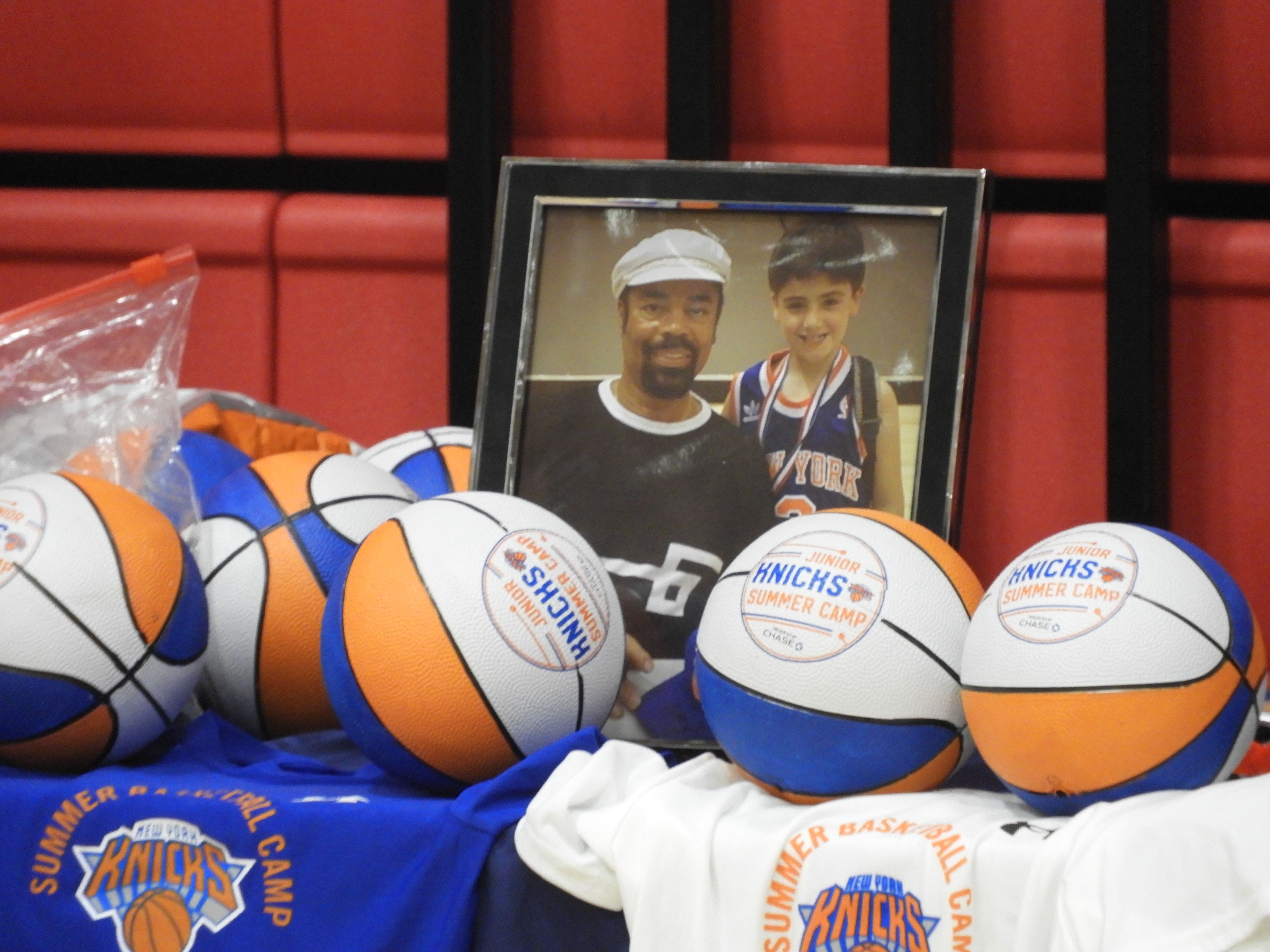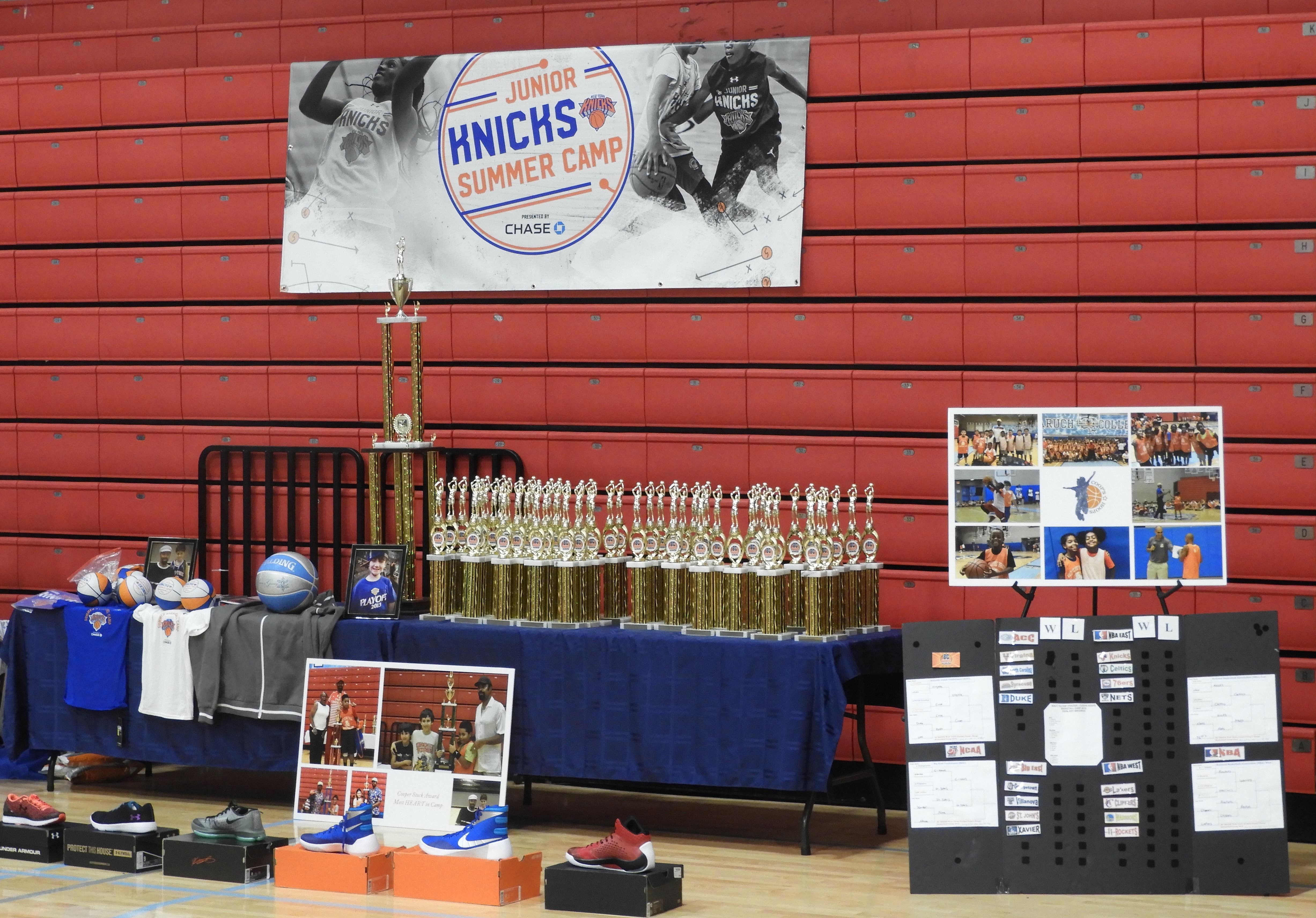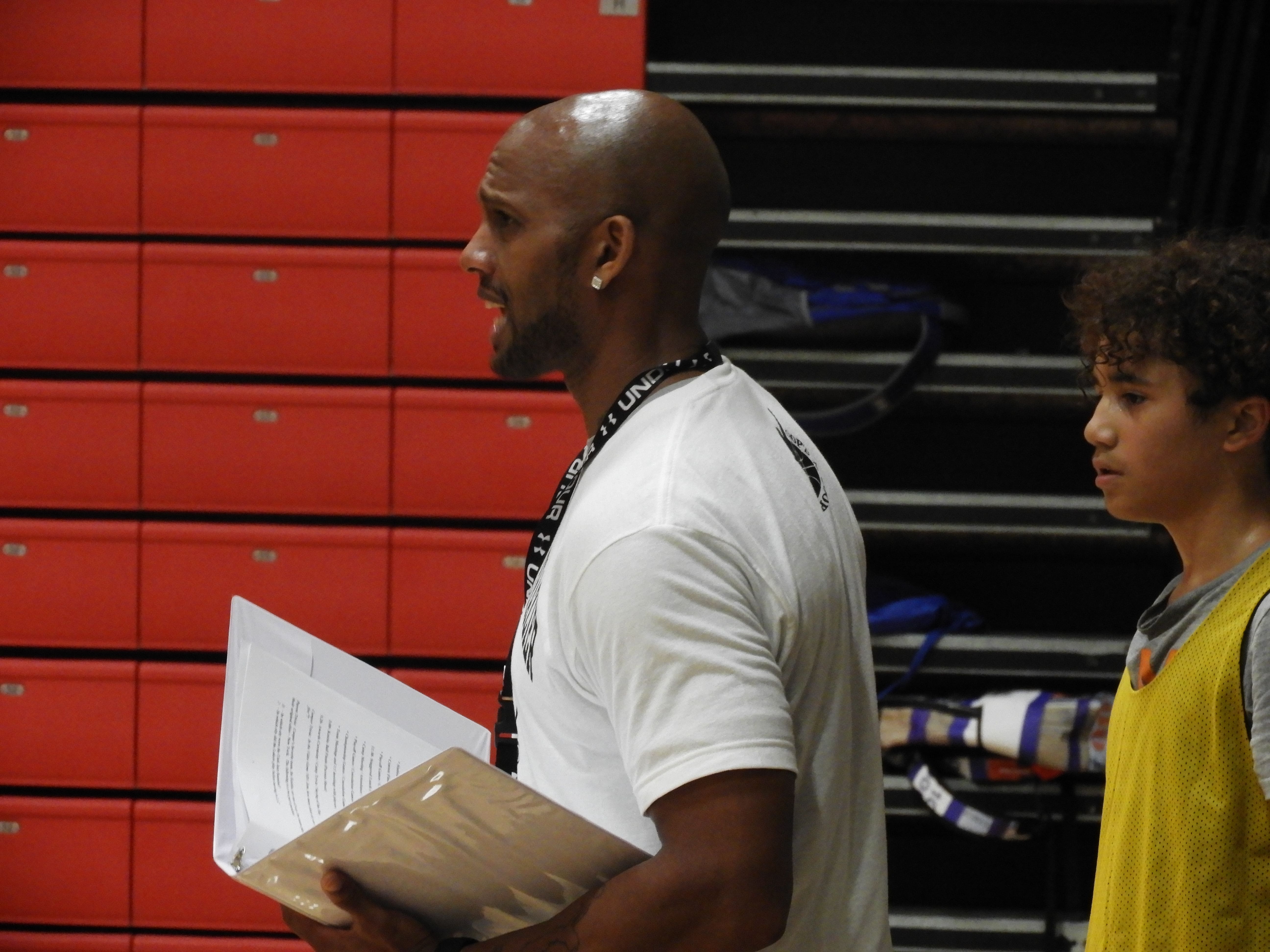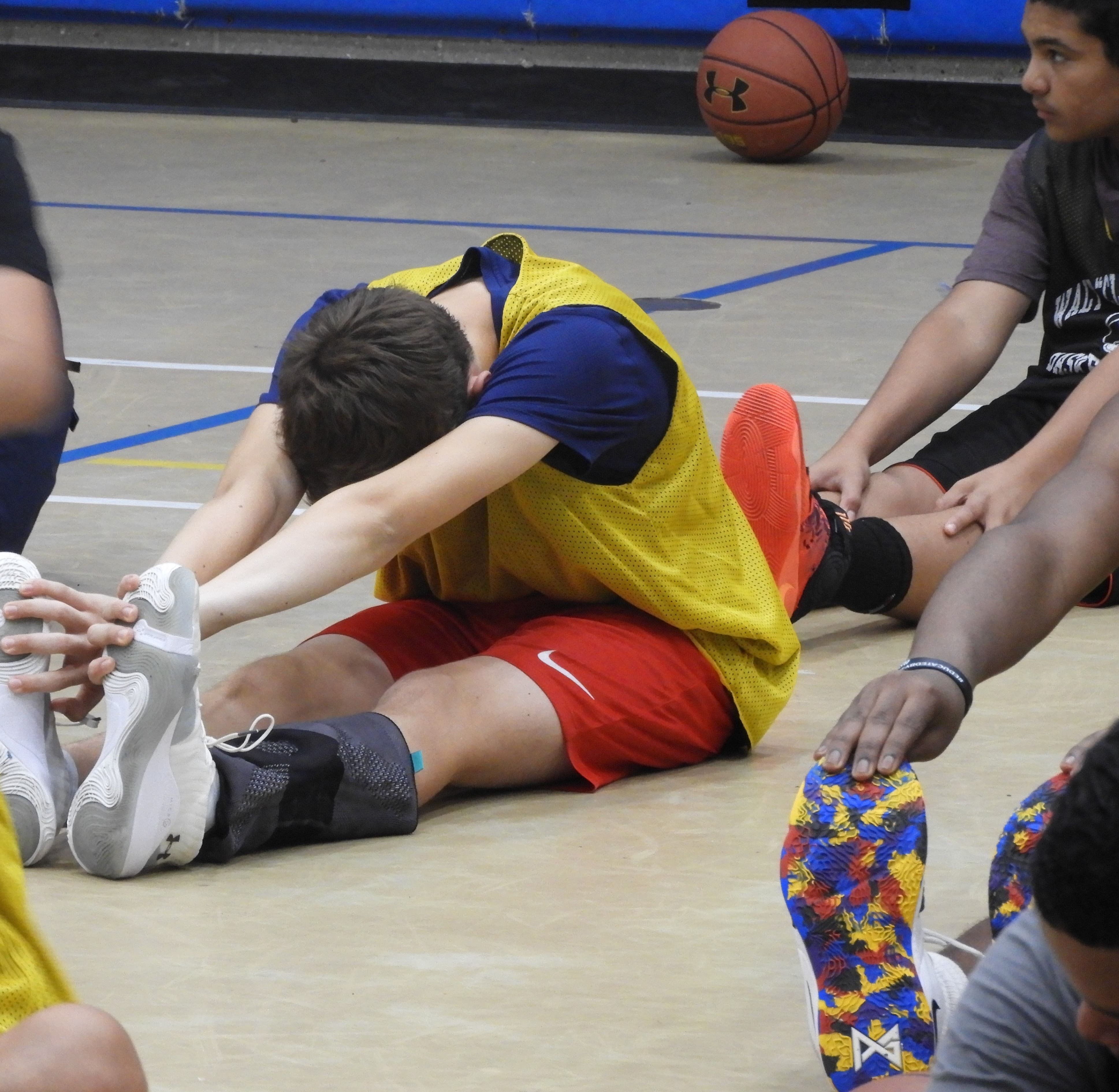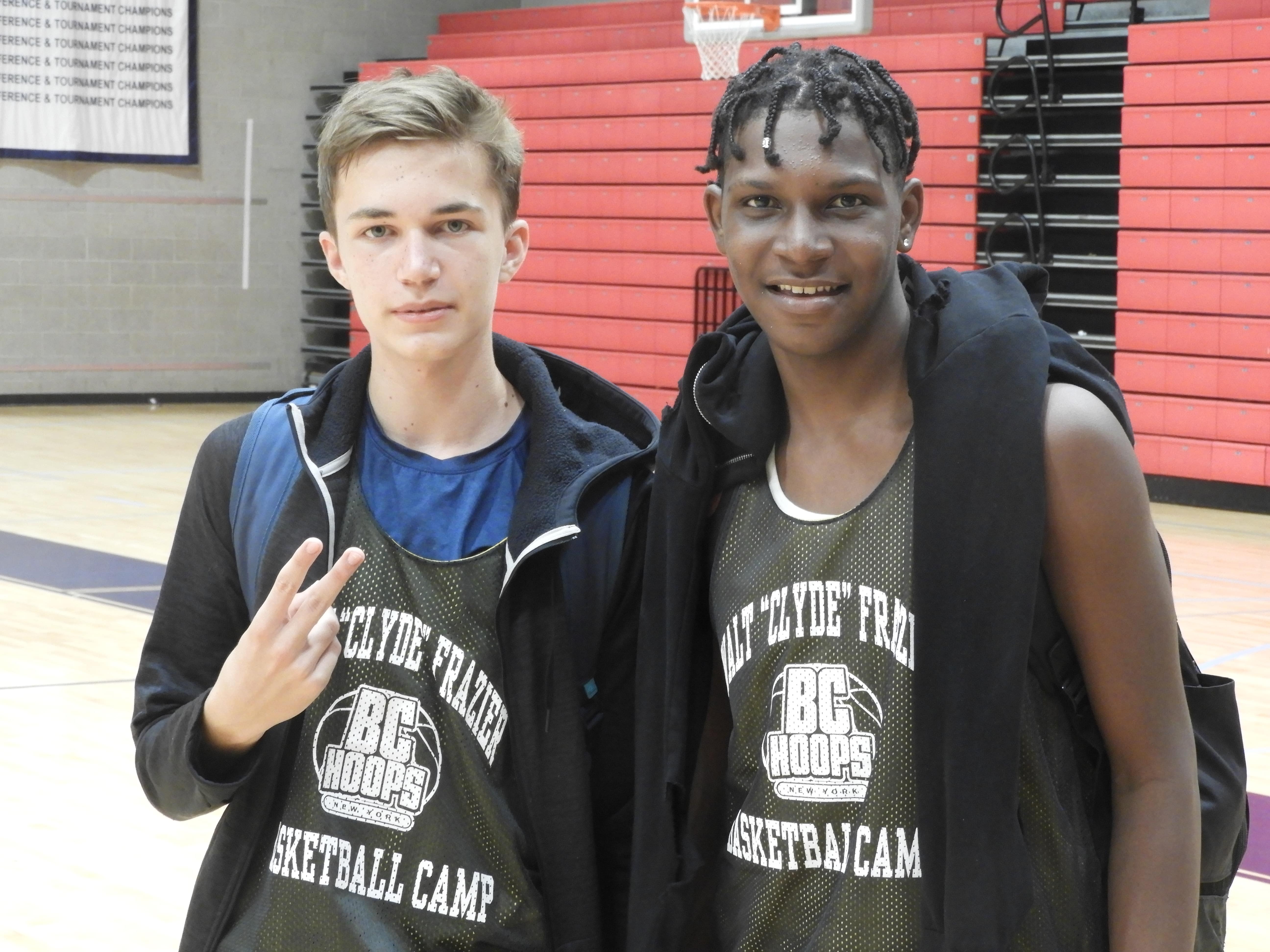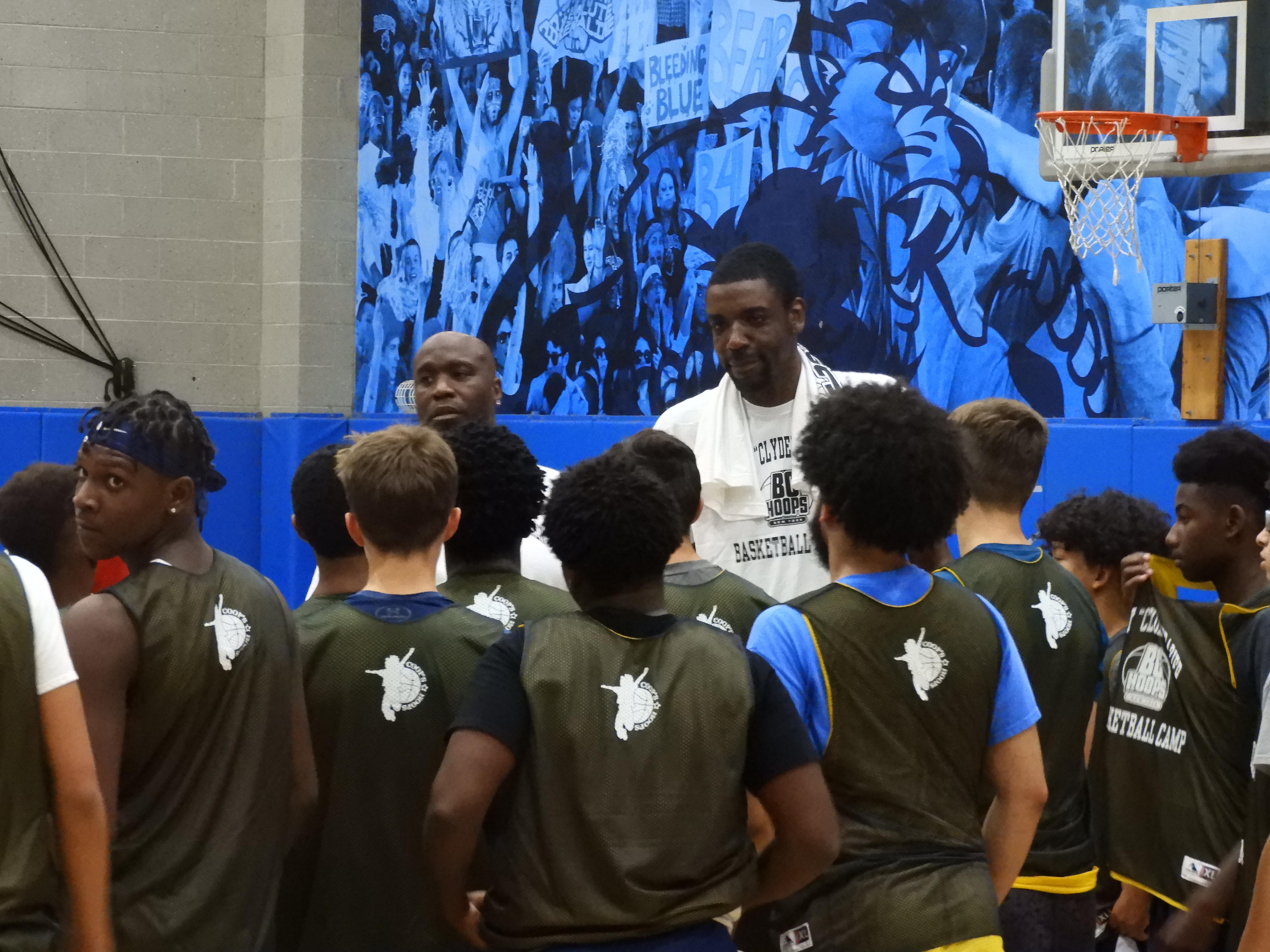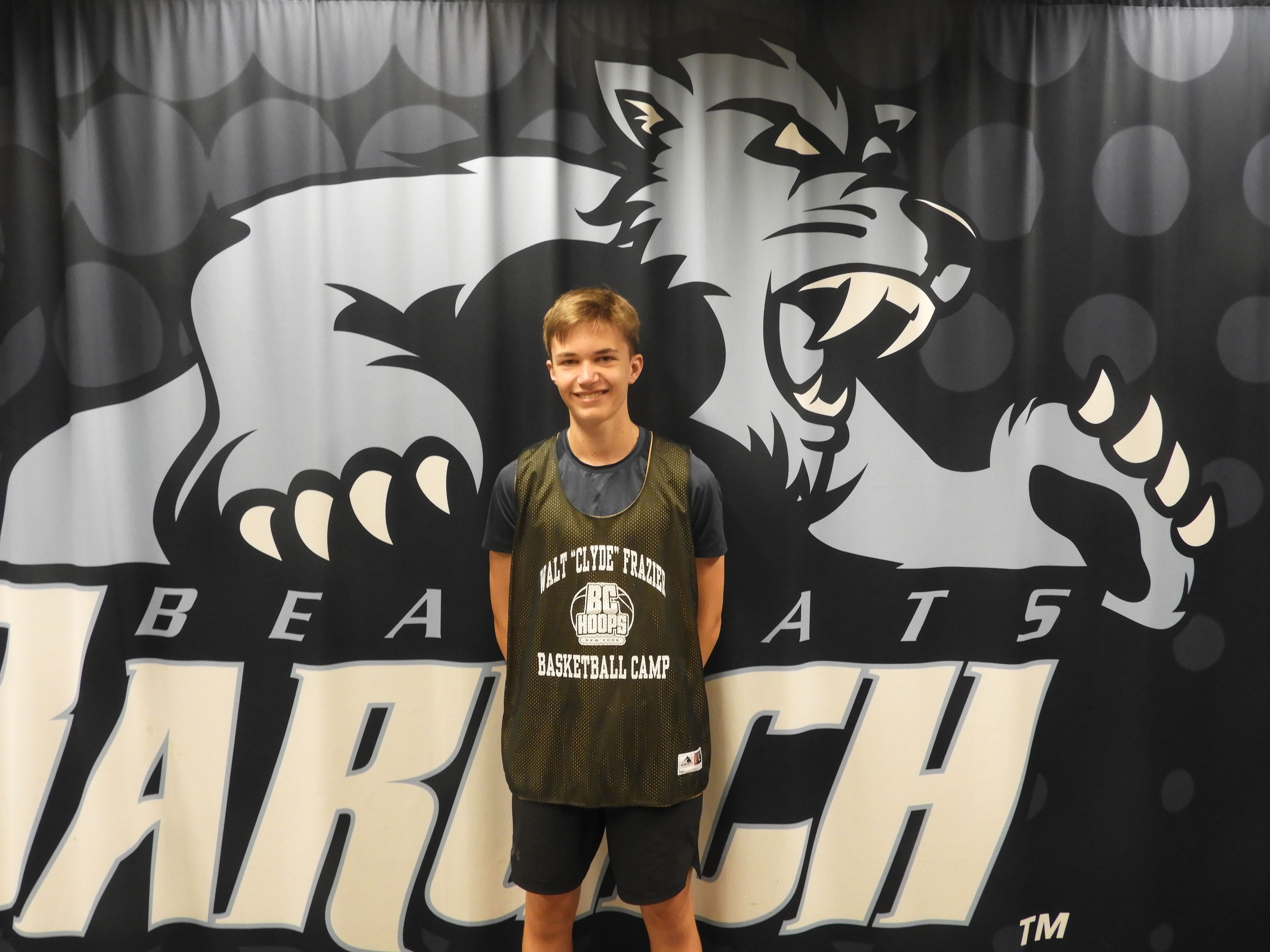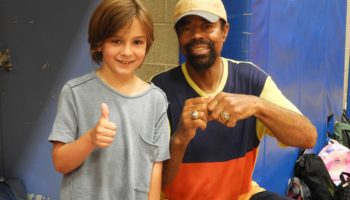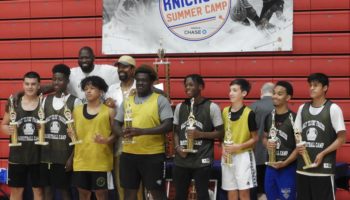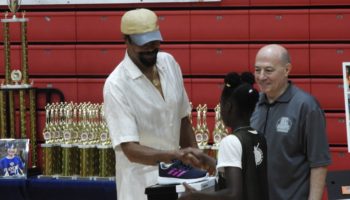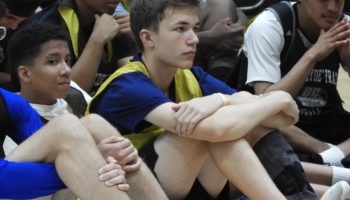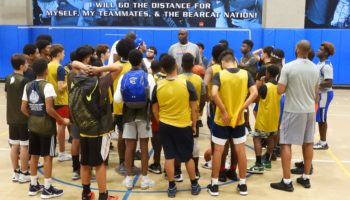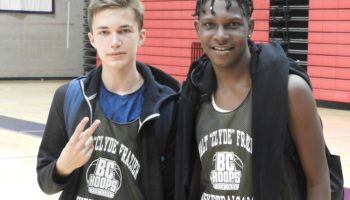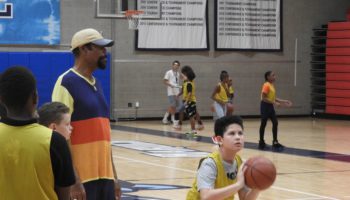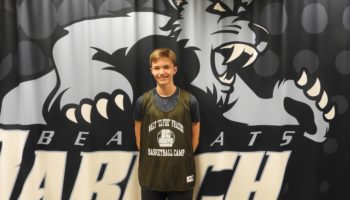 "BASKETBALL CITY" JULIOL 2019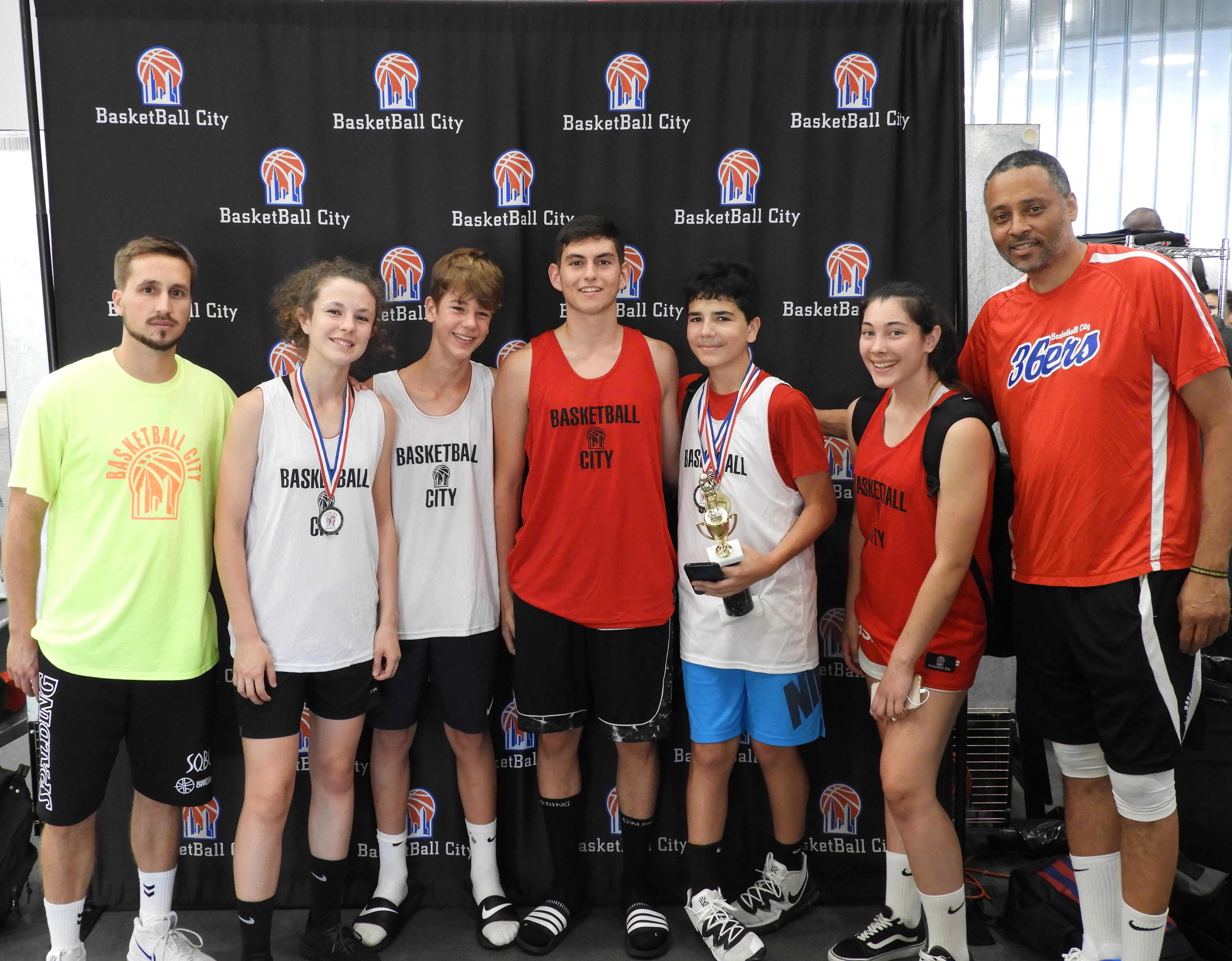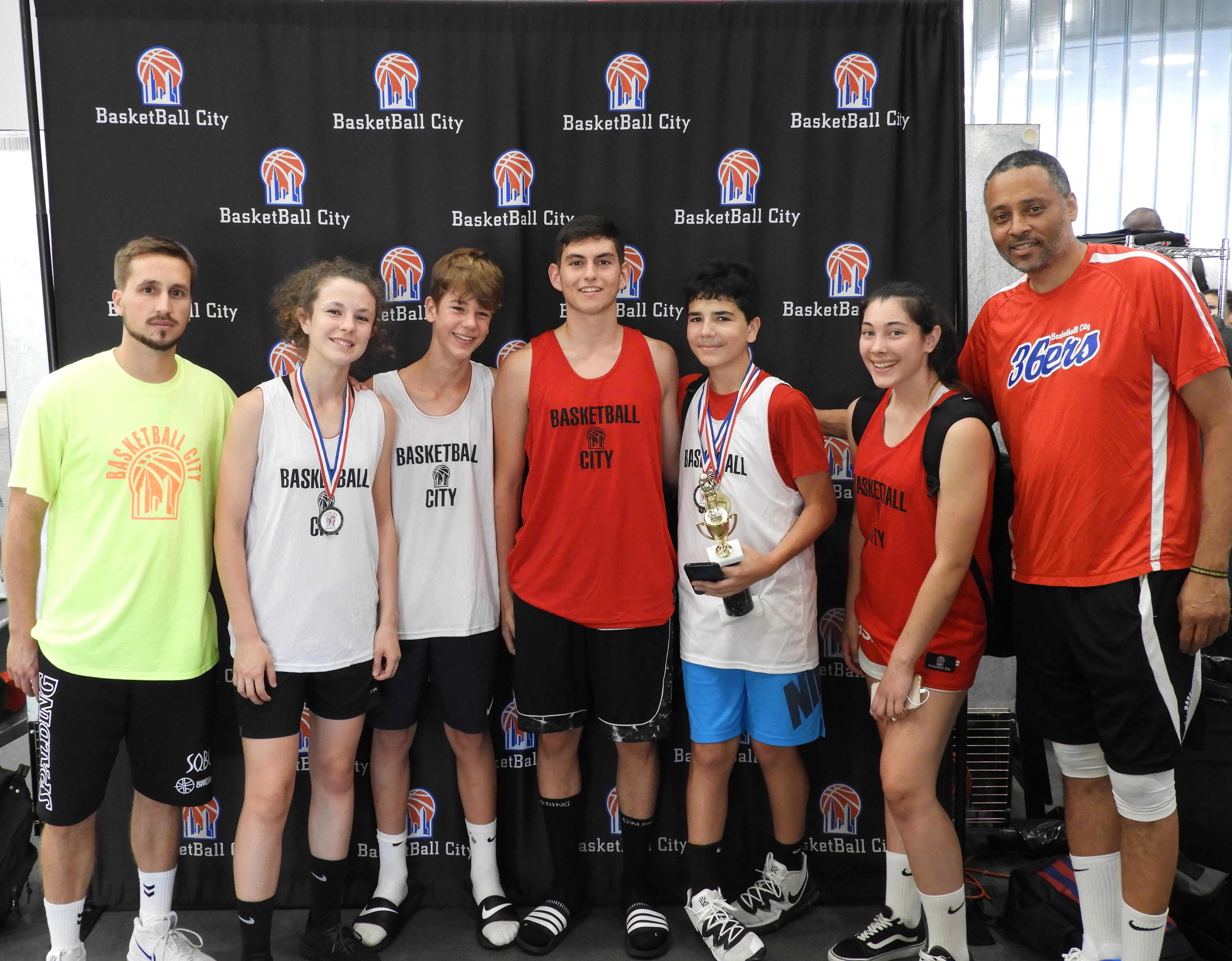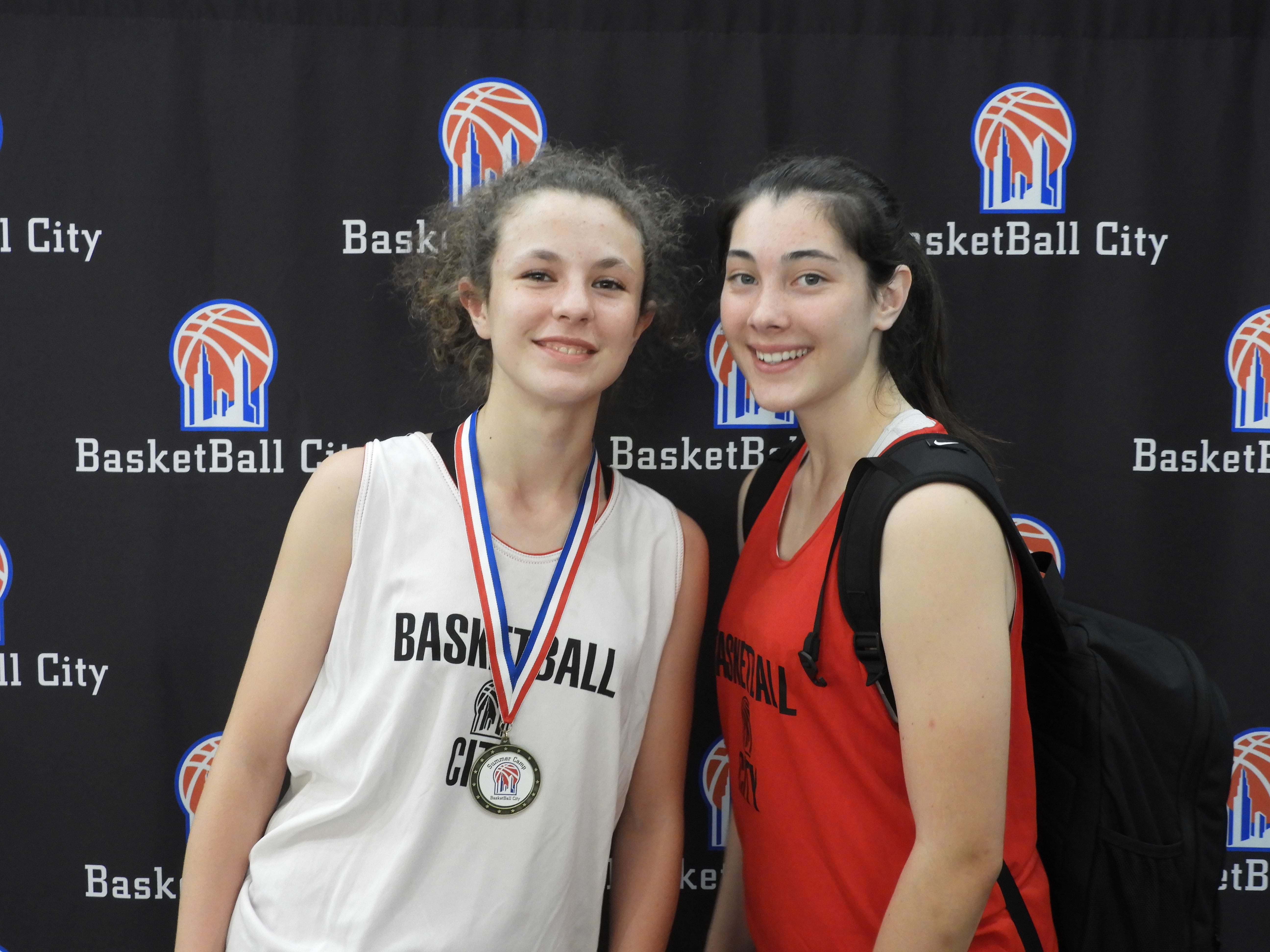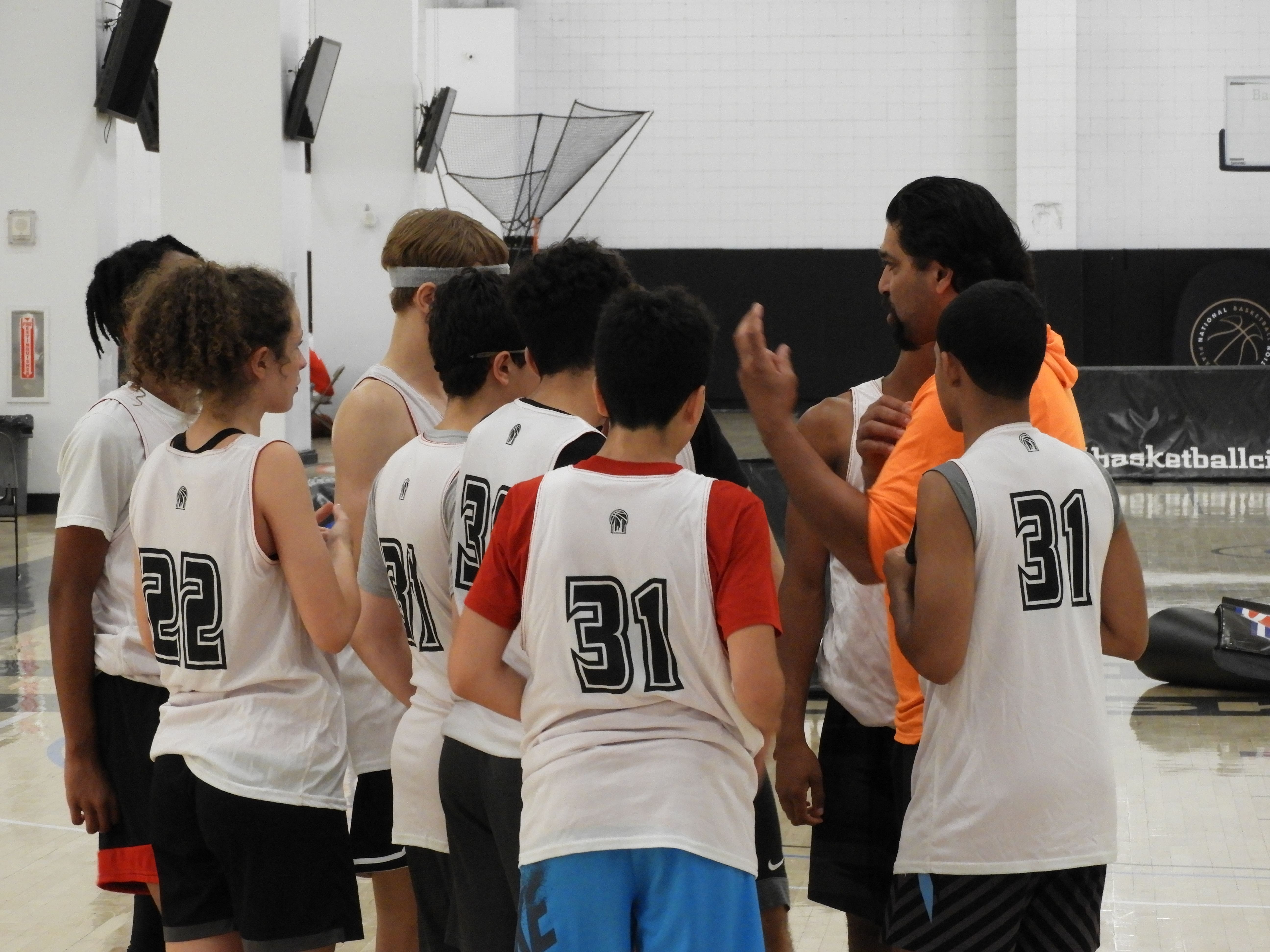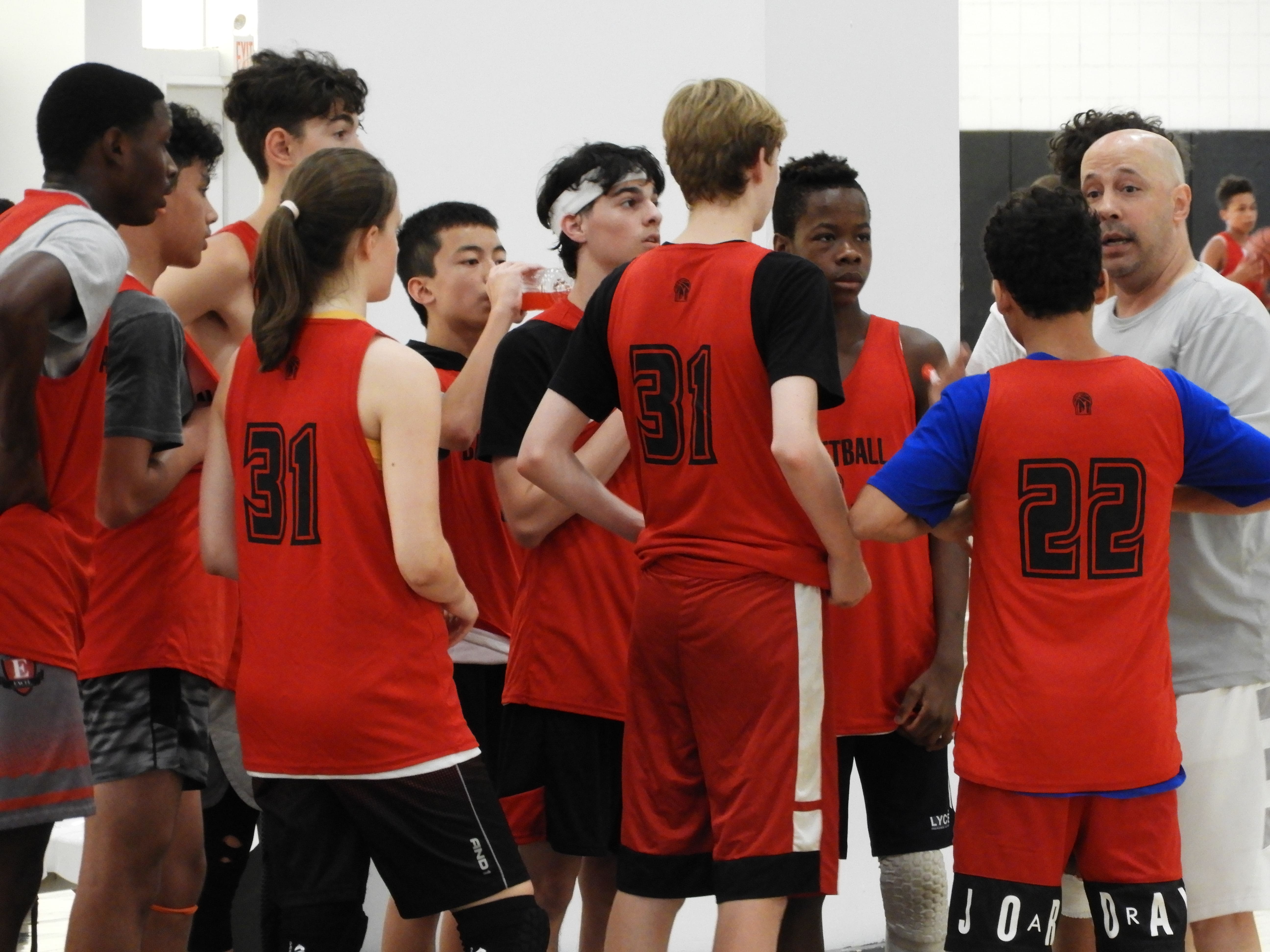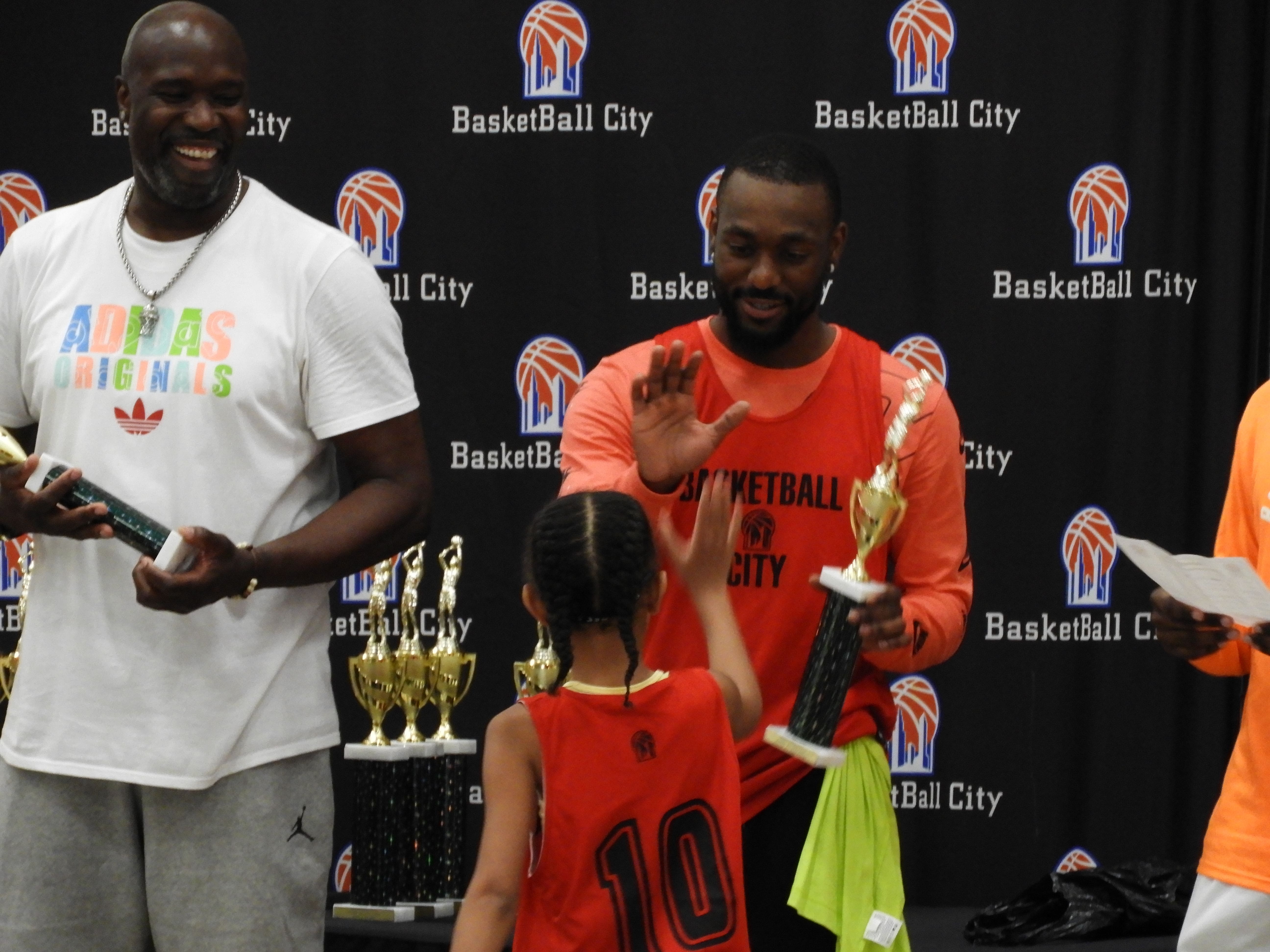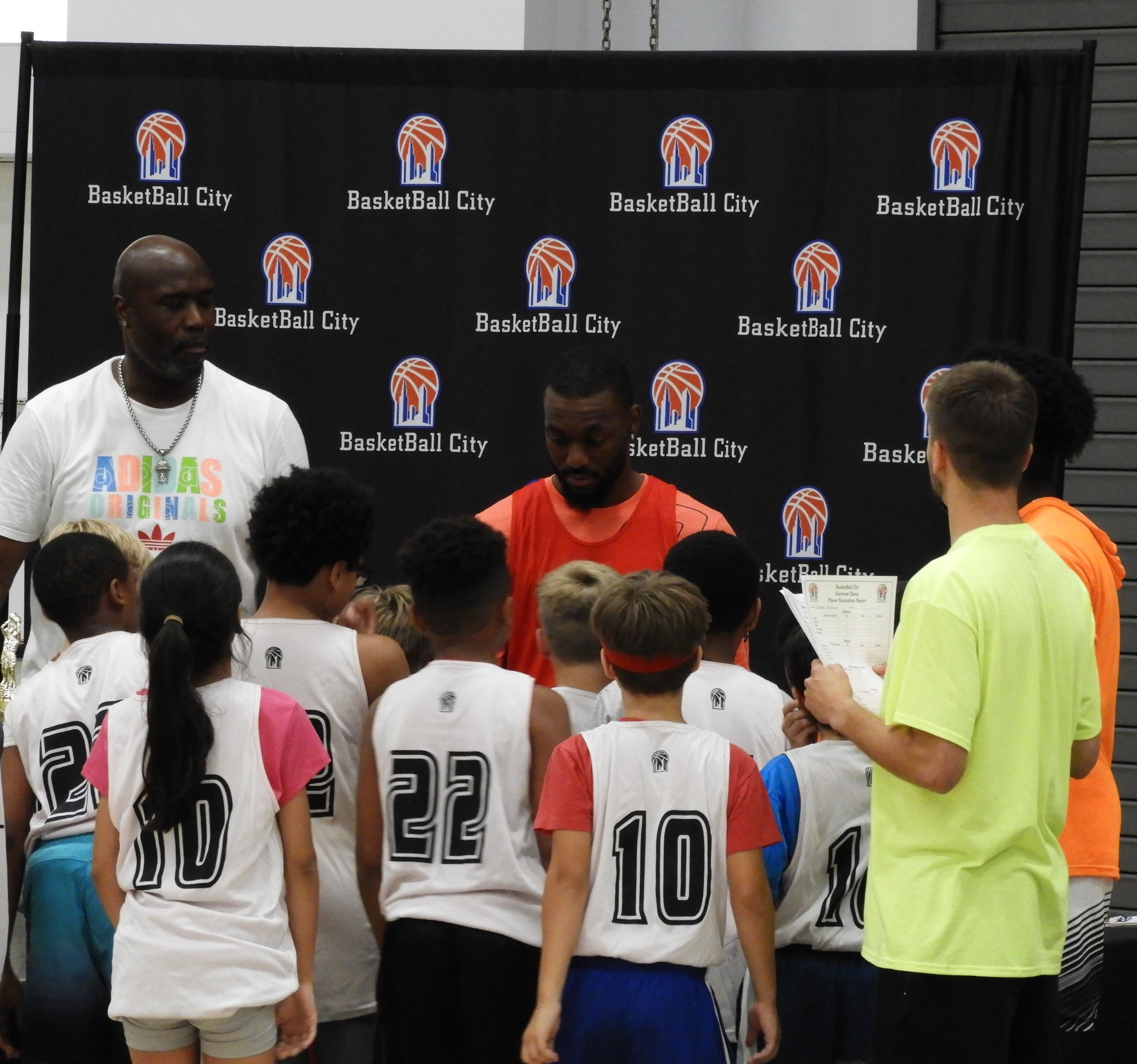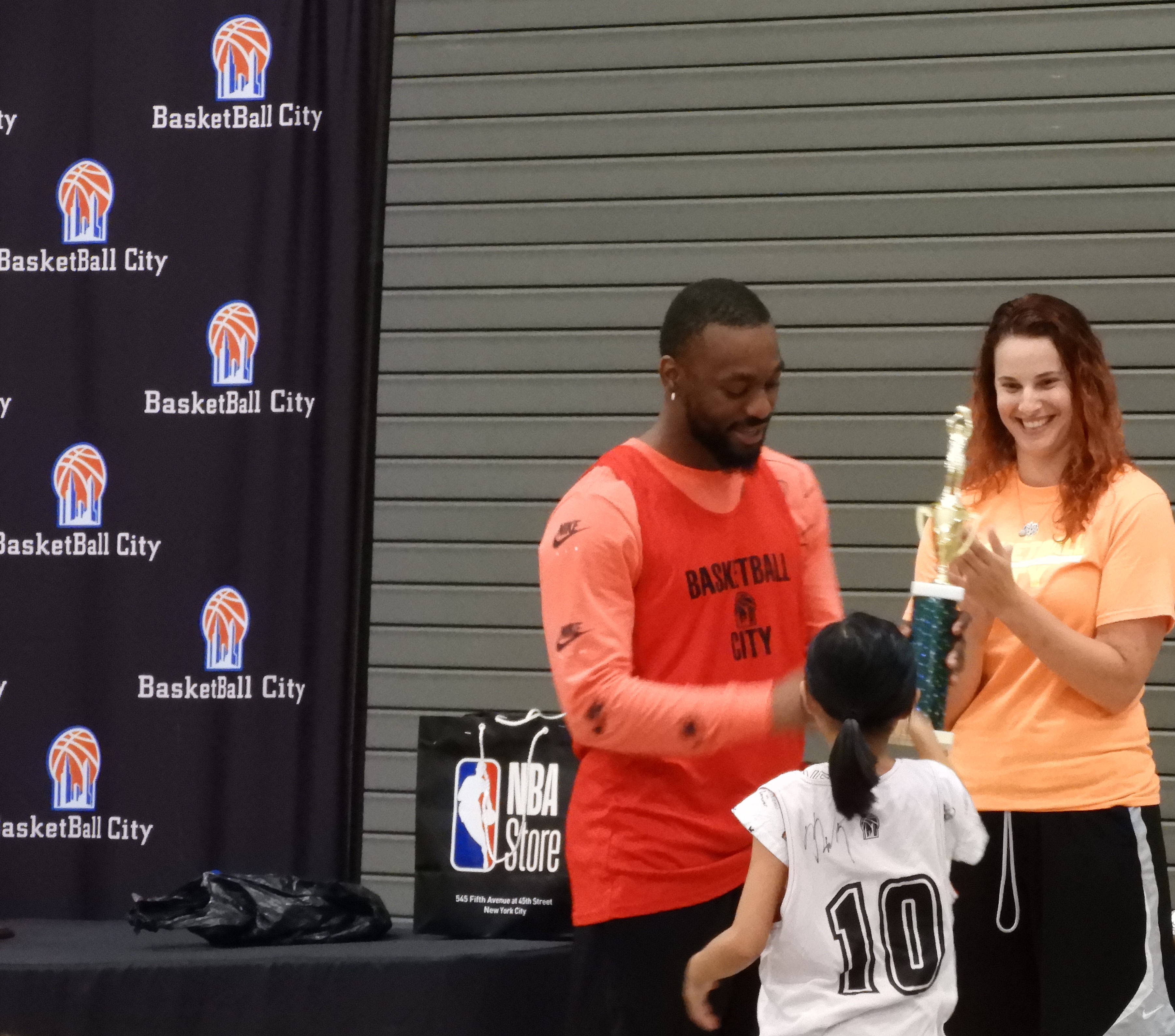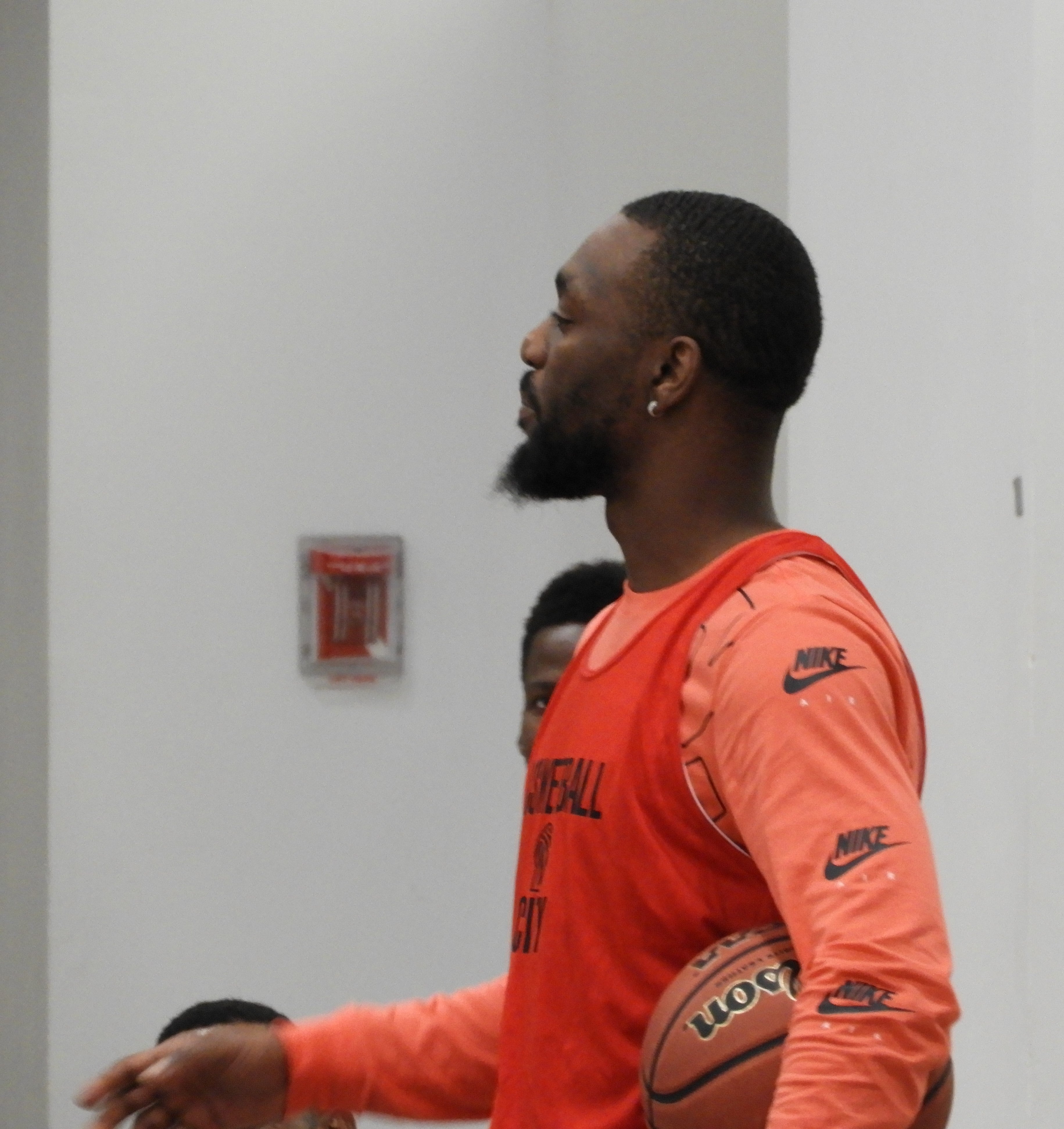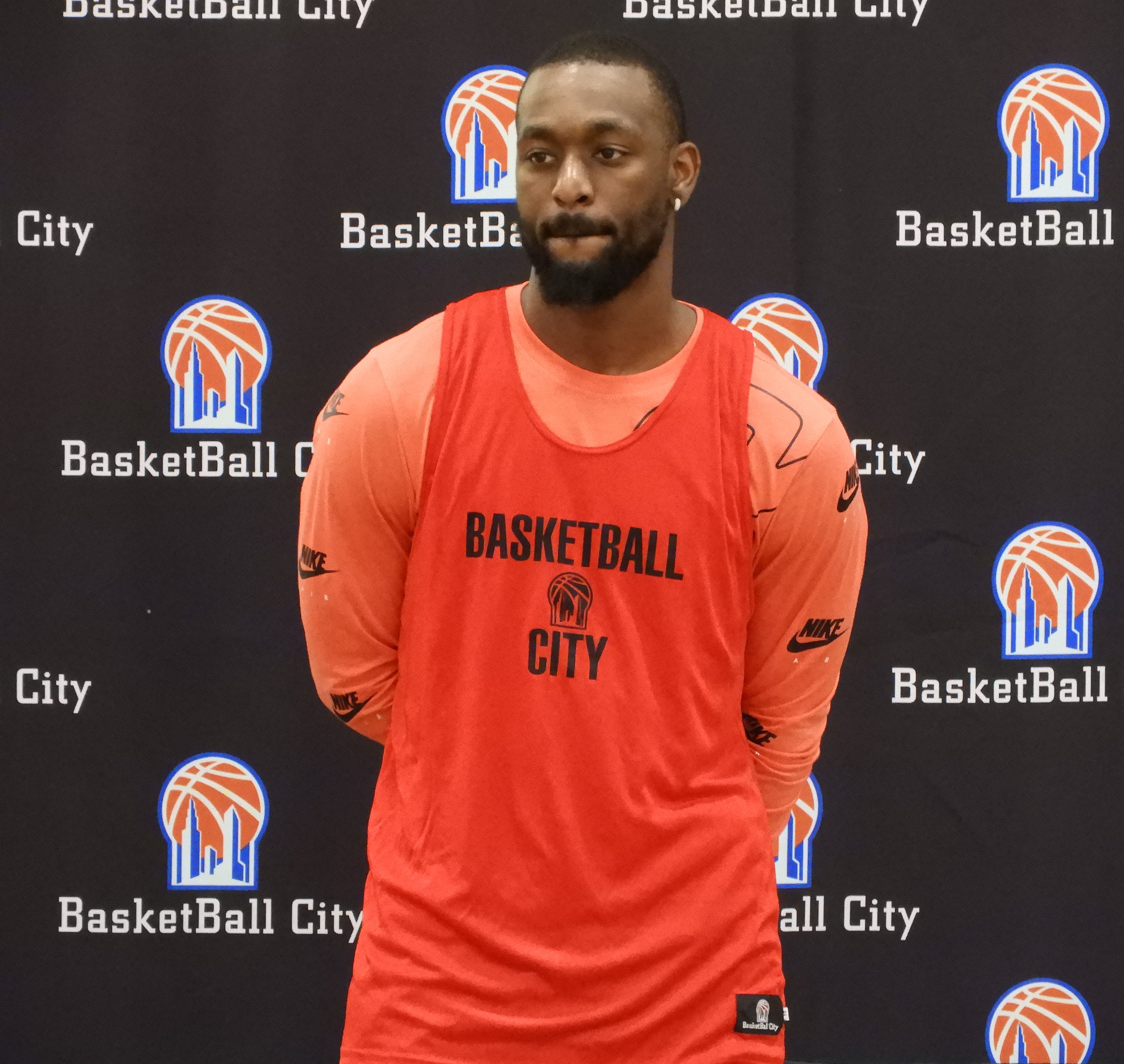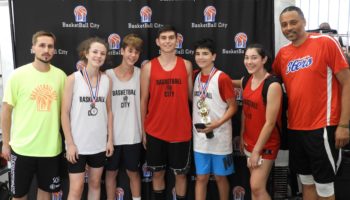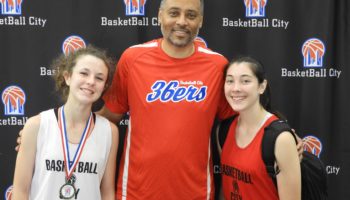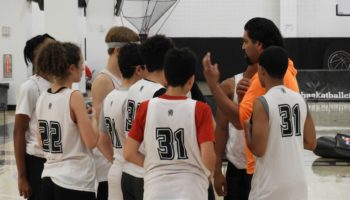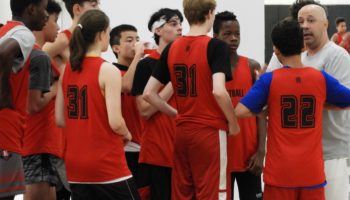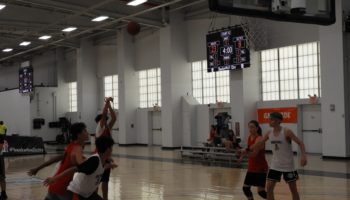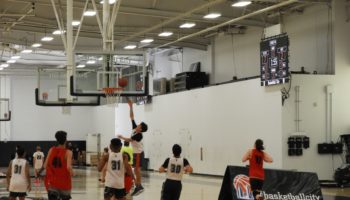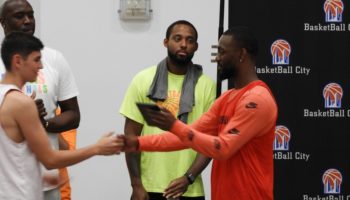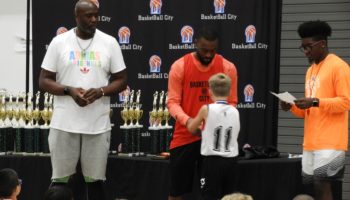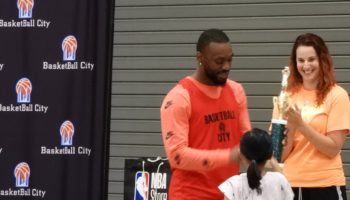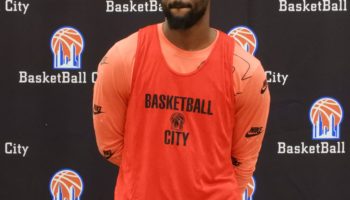 "WALT CLYDE FRAZIER" "BC HOOPS" AGOST 2019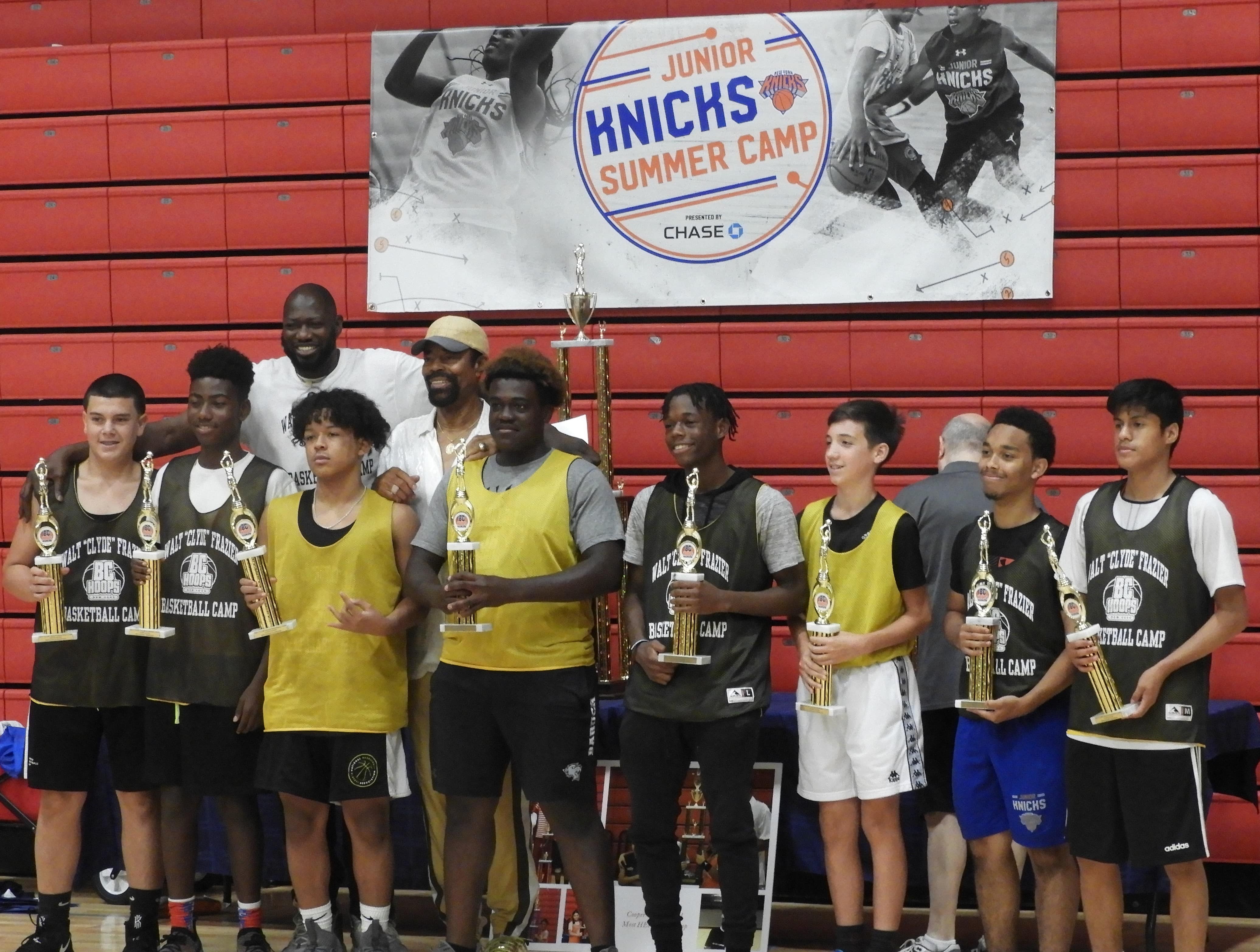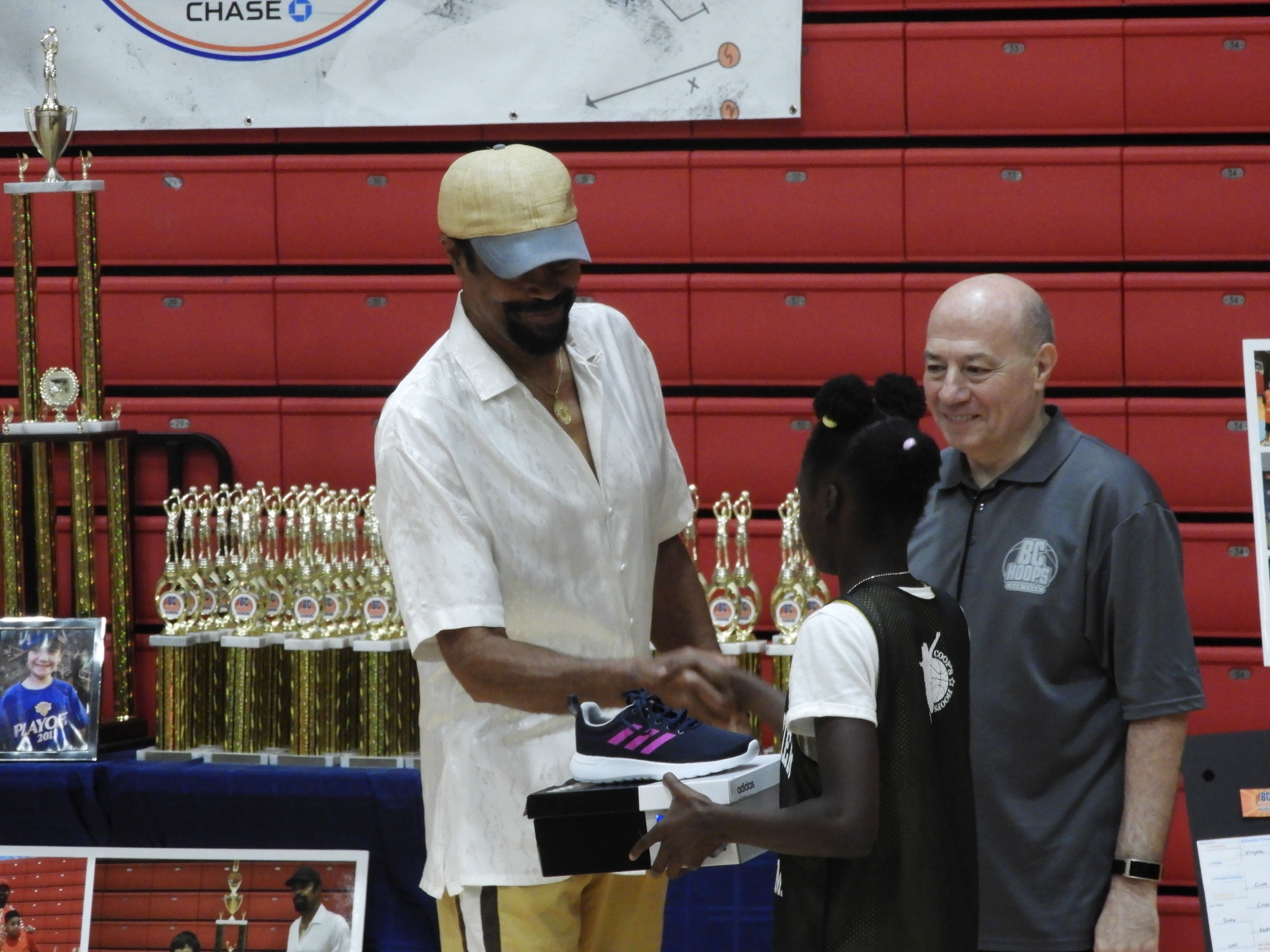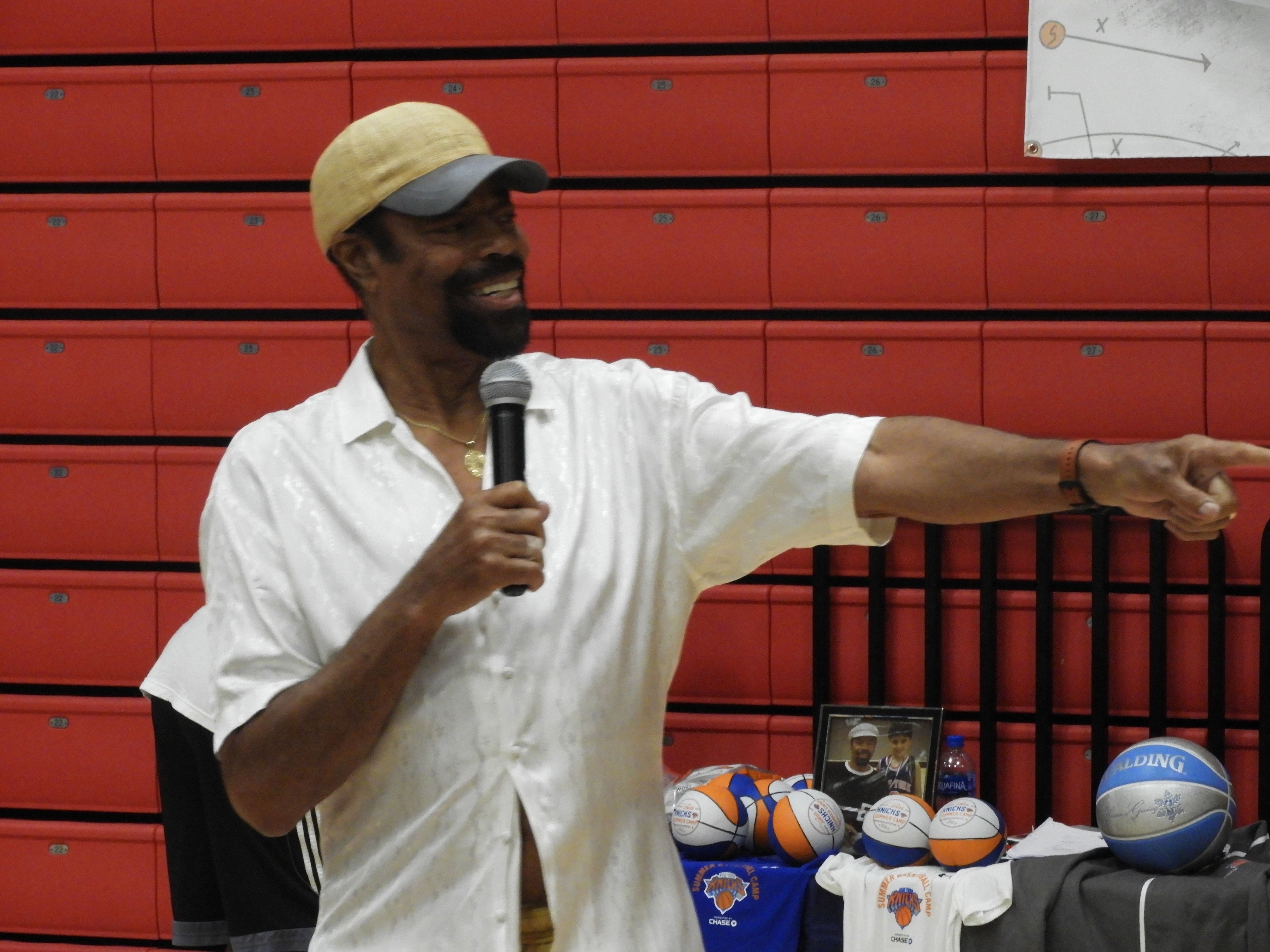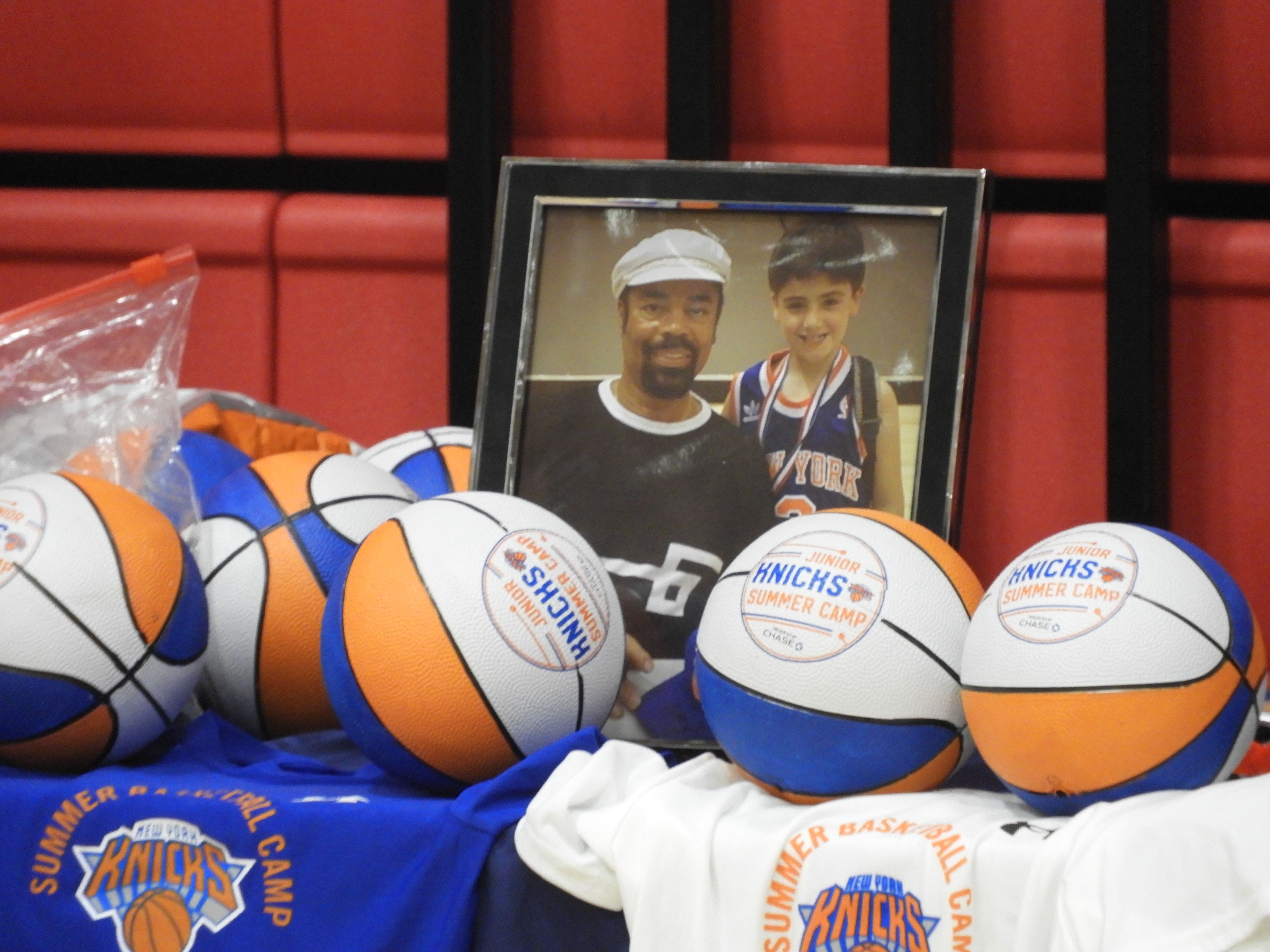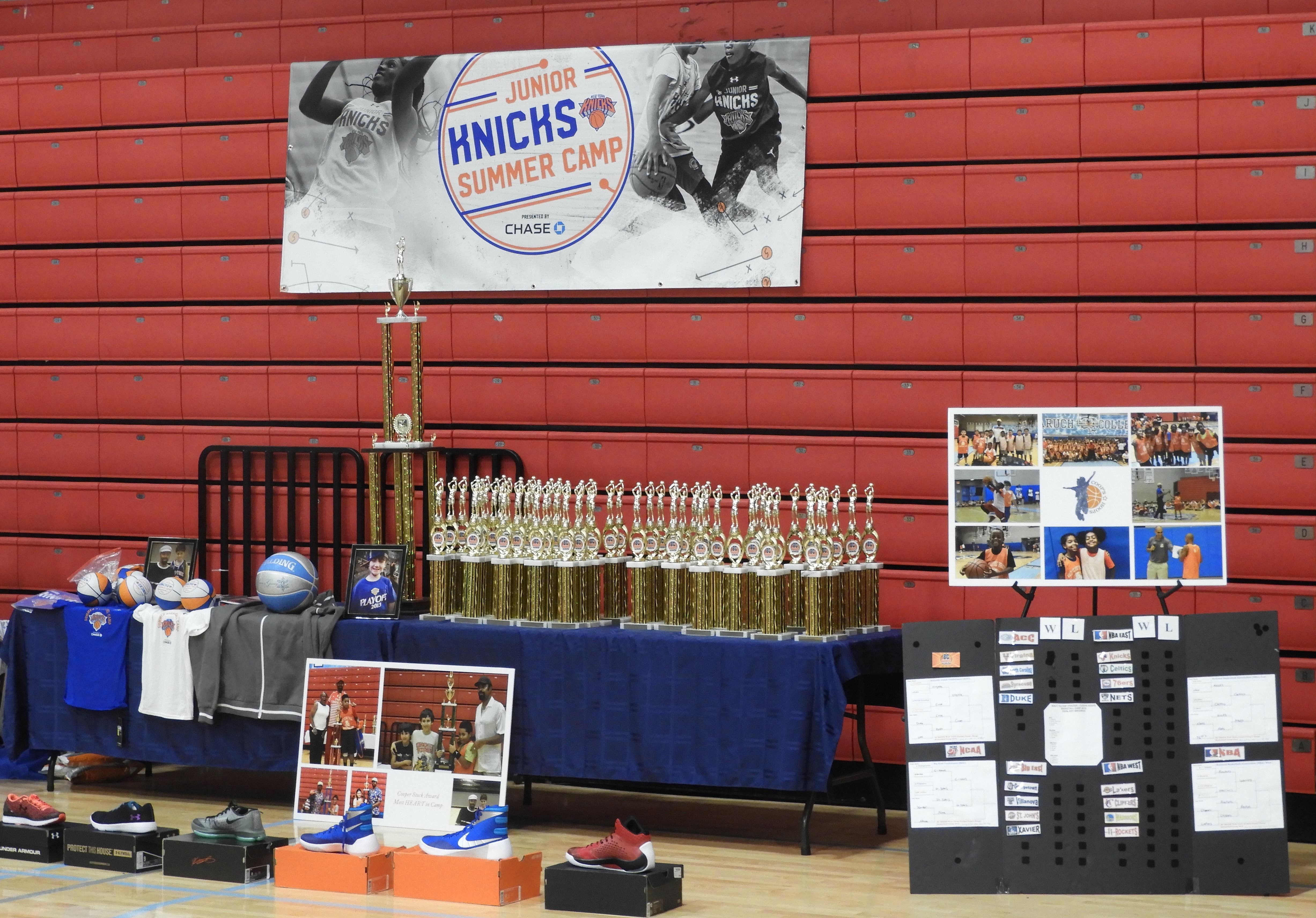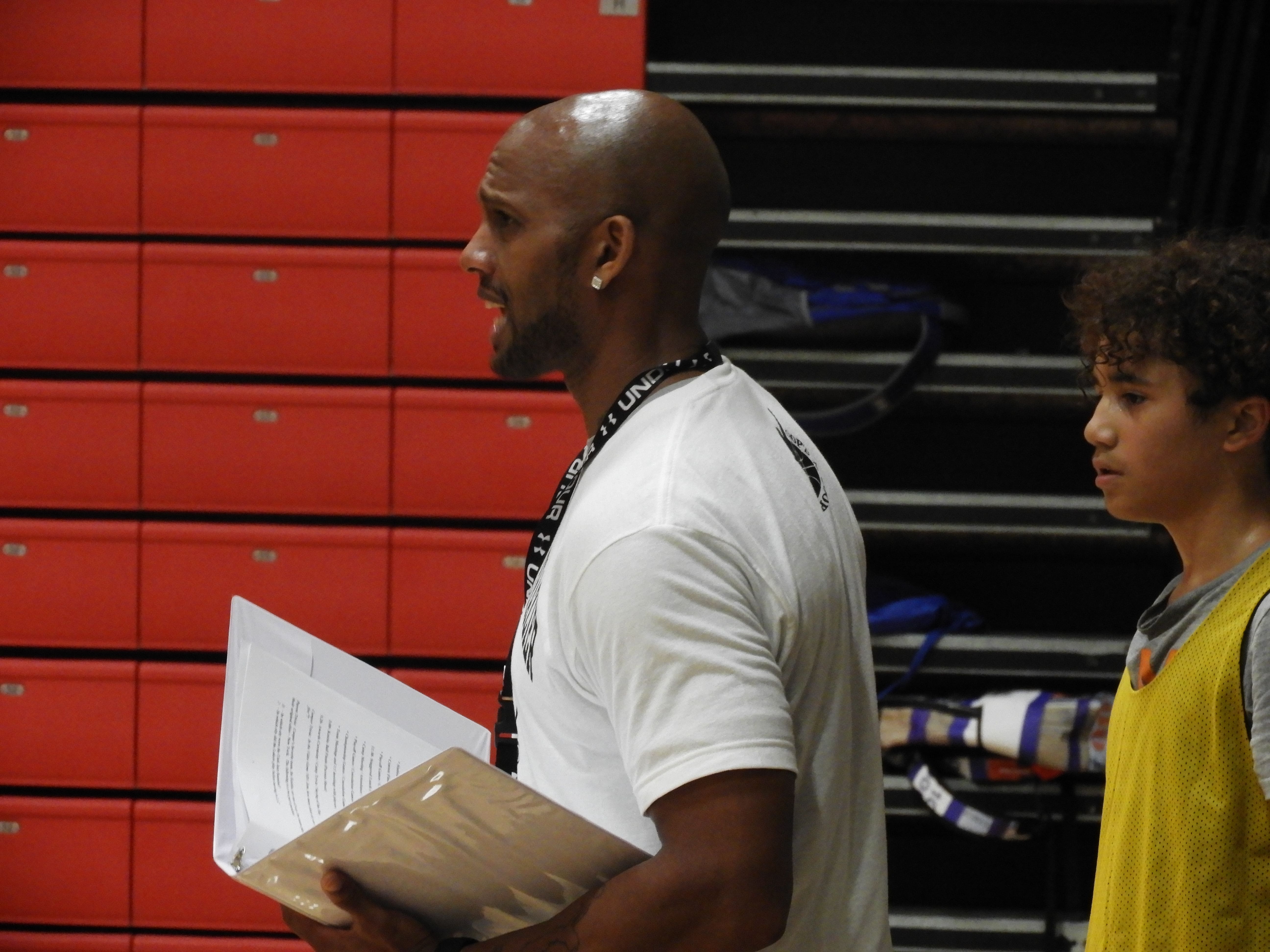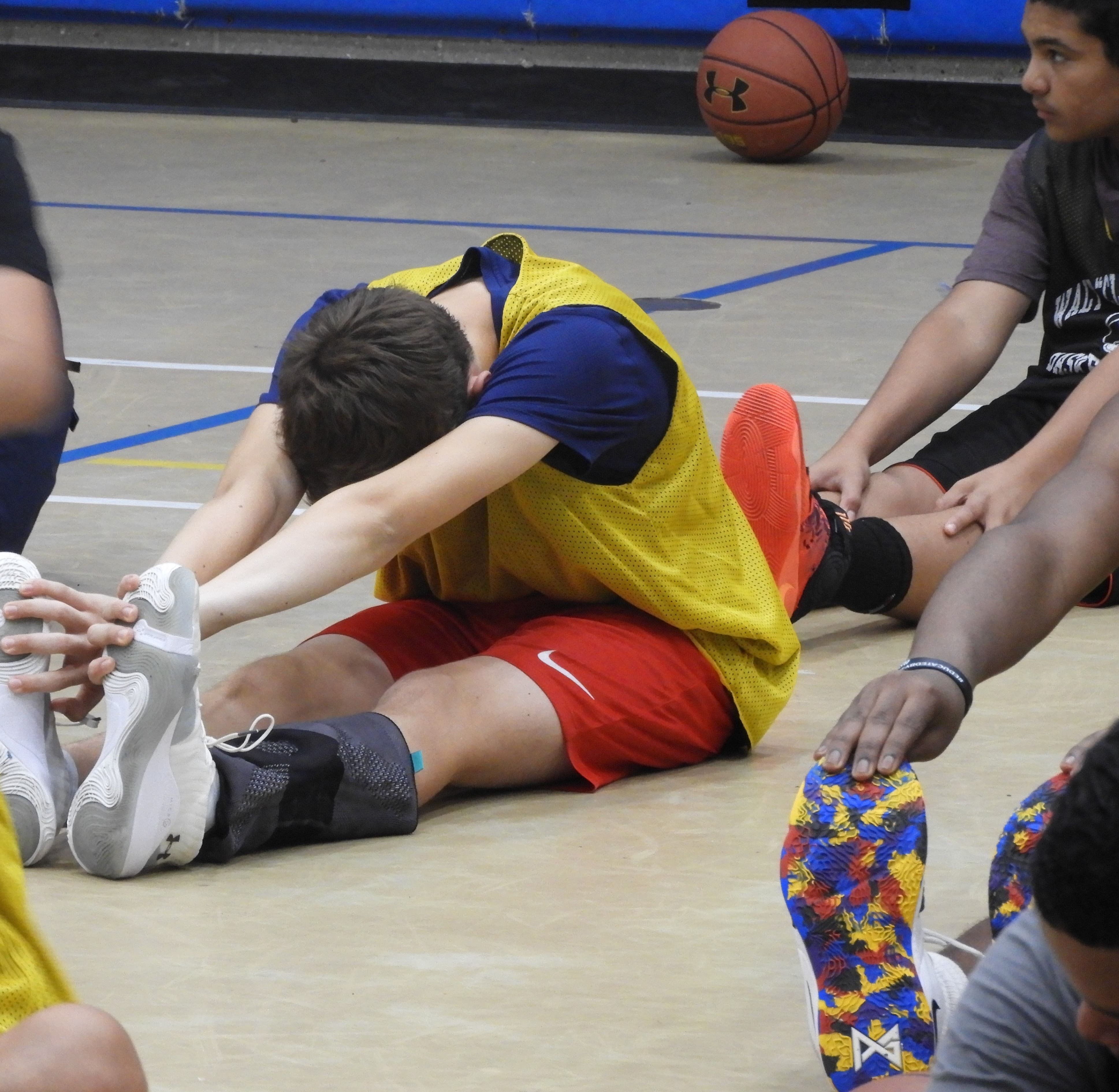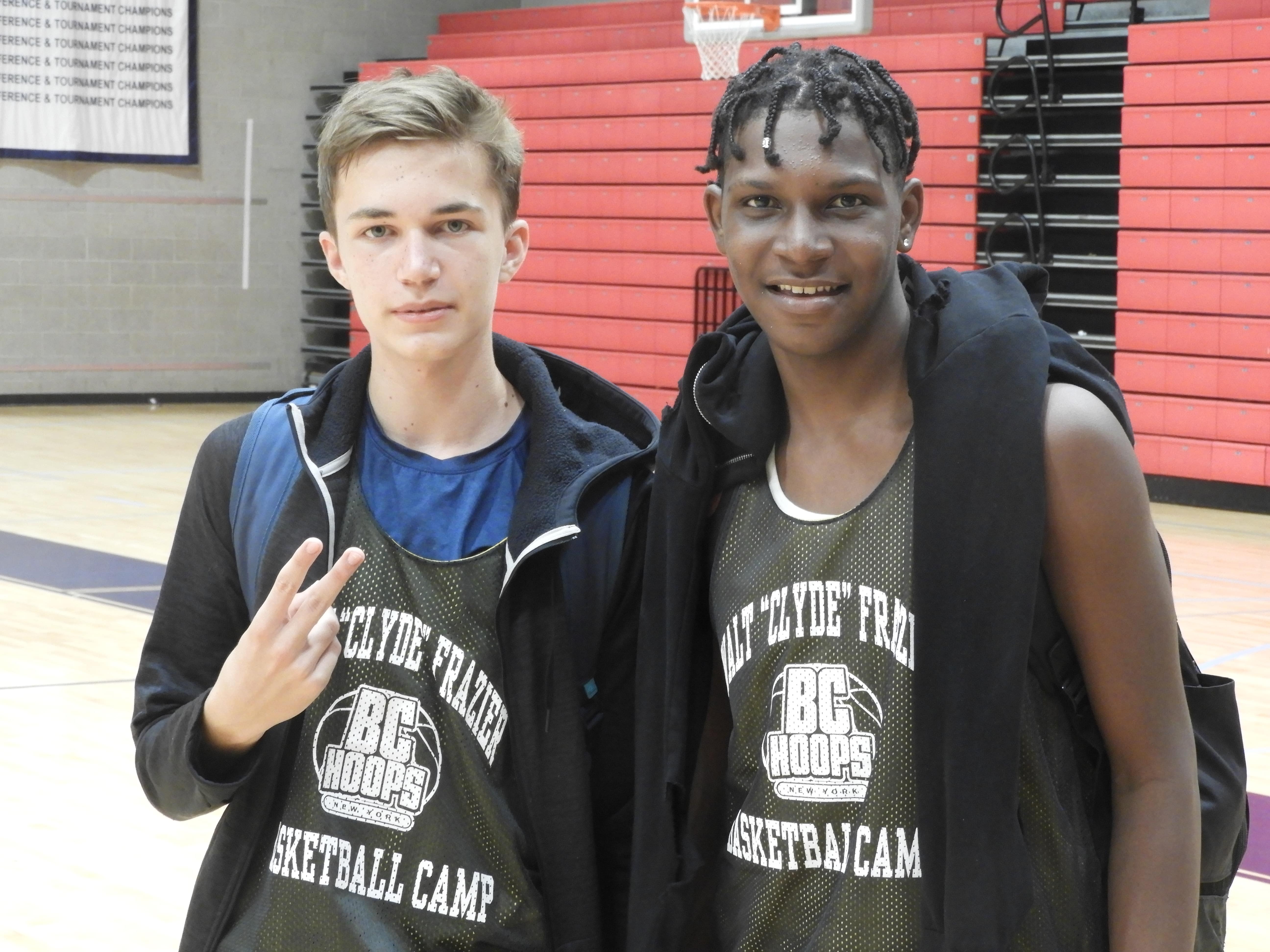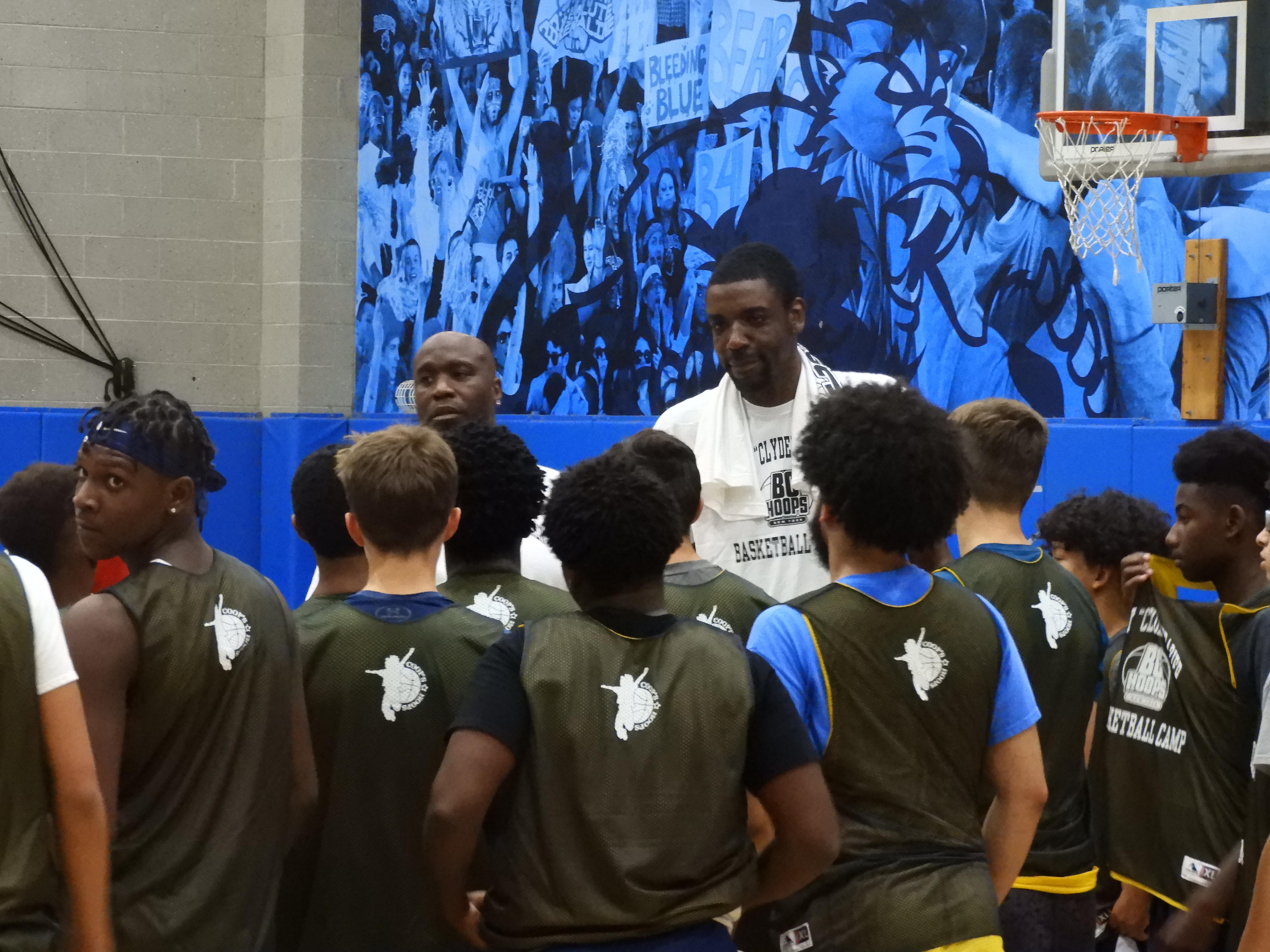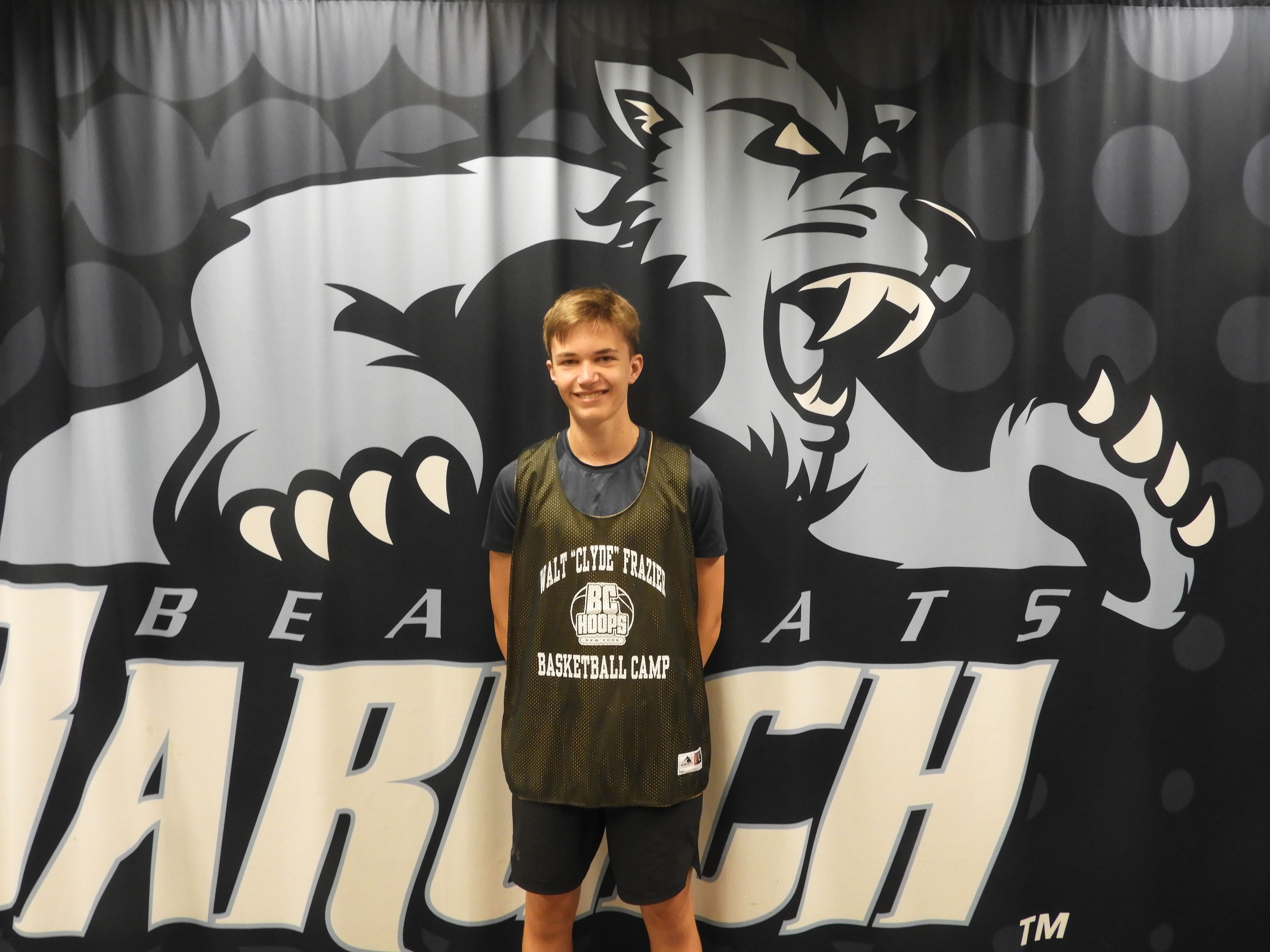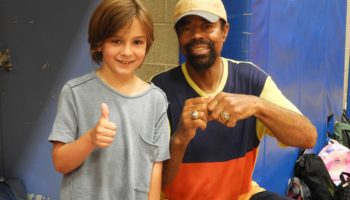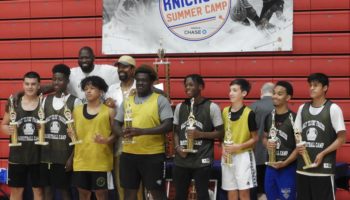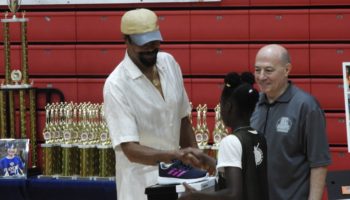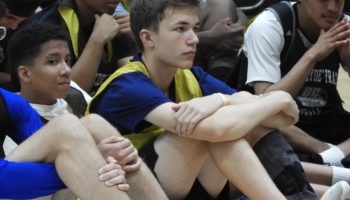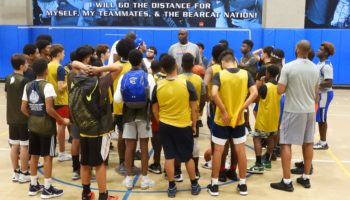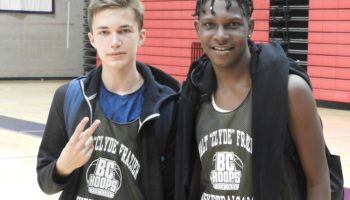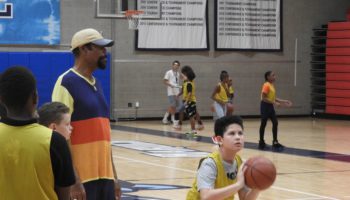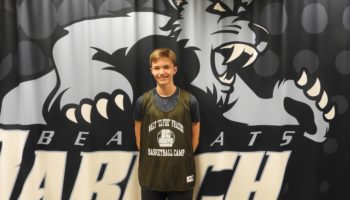 "BASKETBALL CITY" JULIOL 2019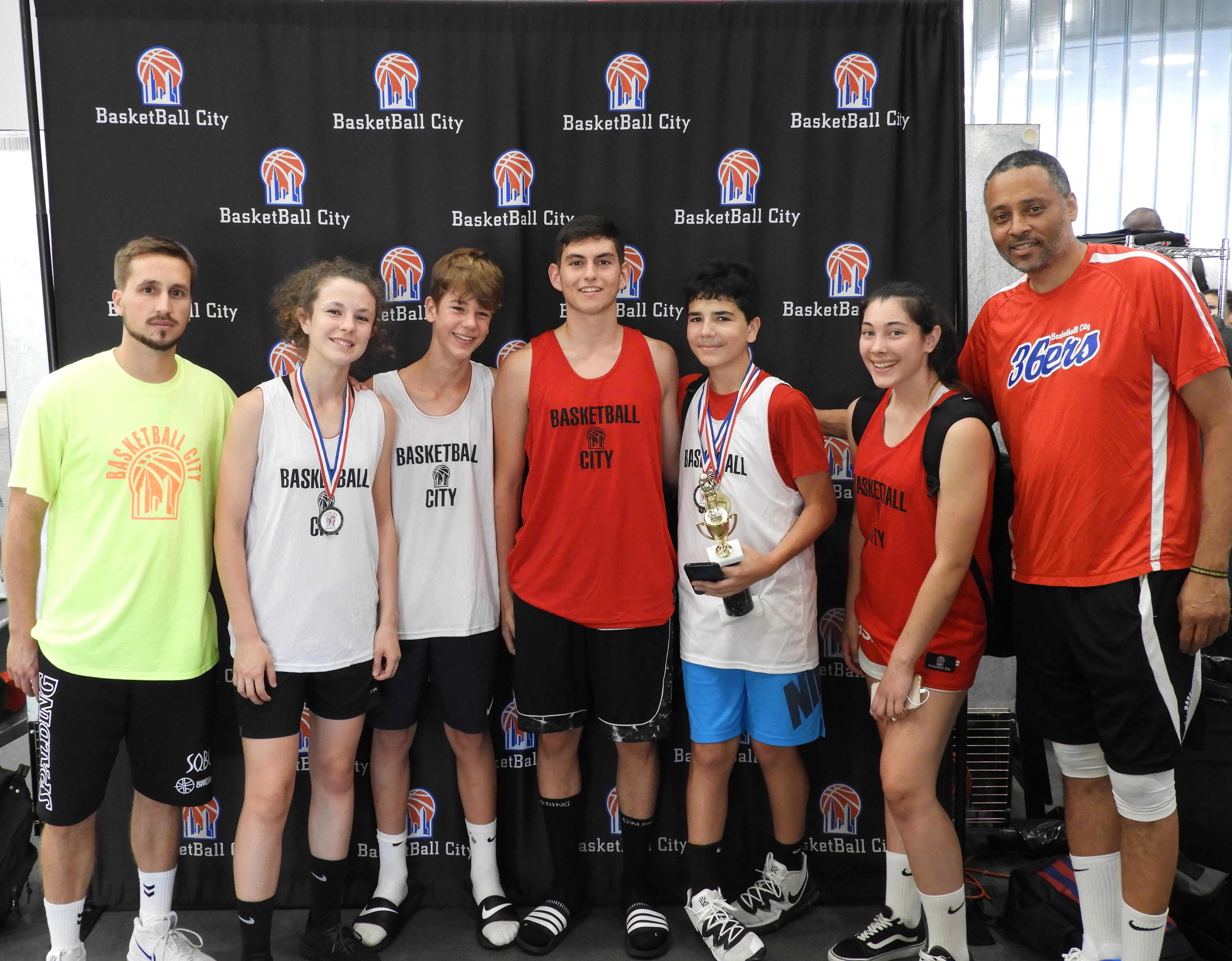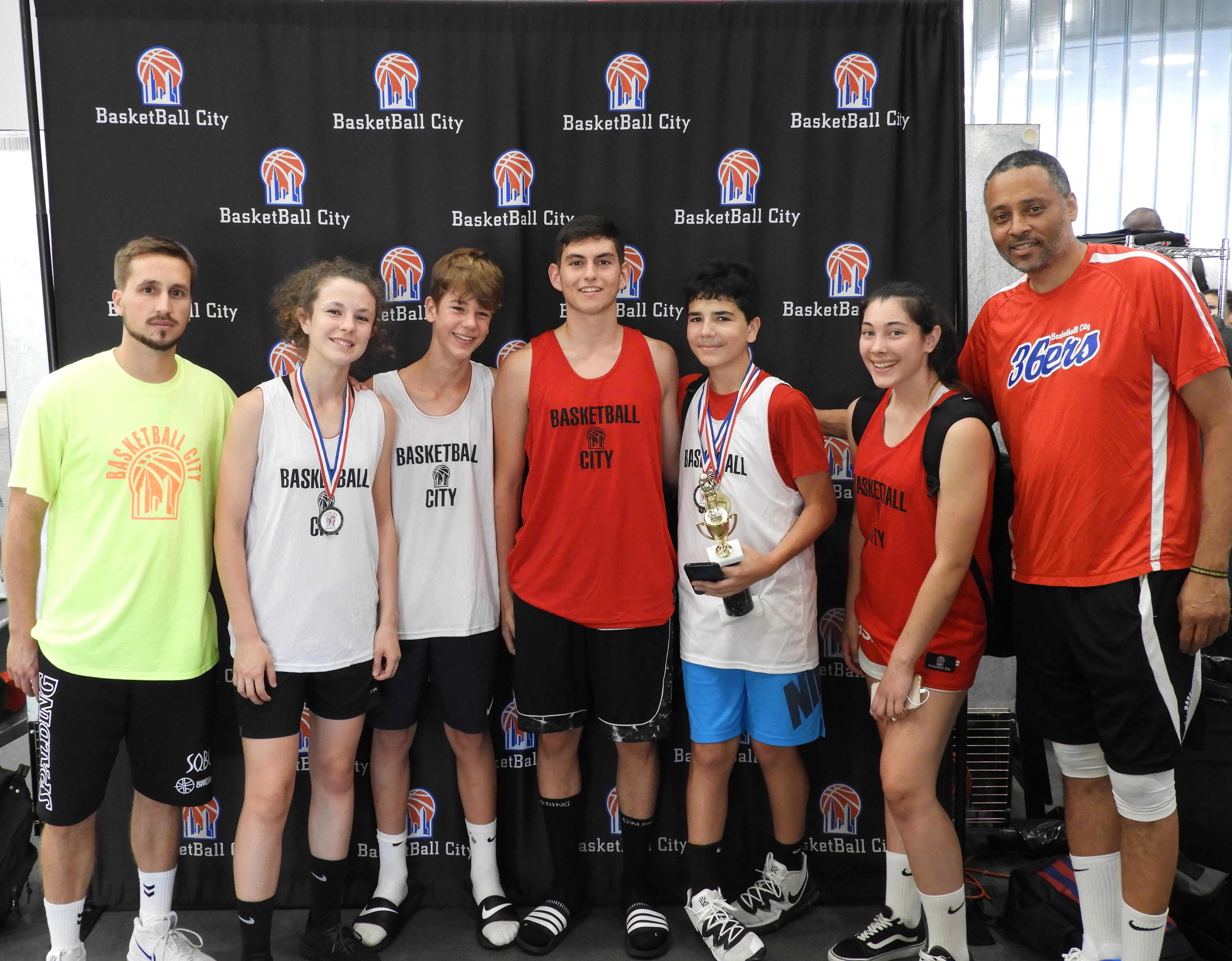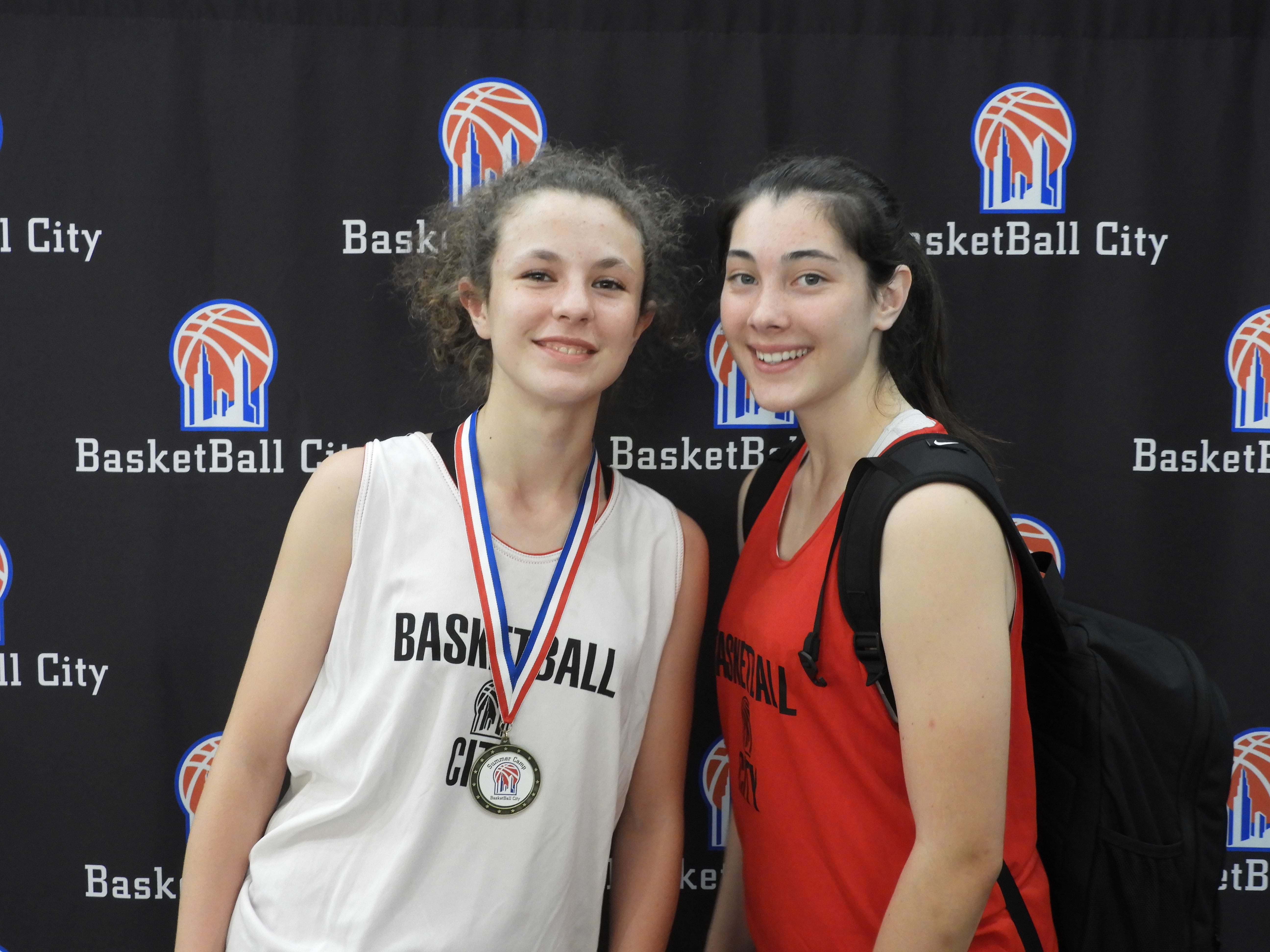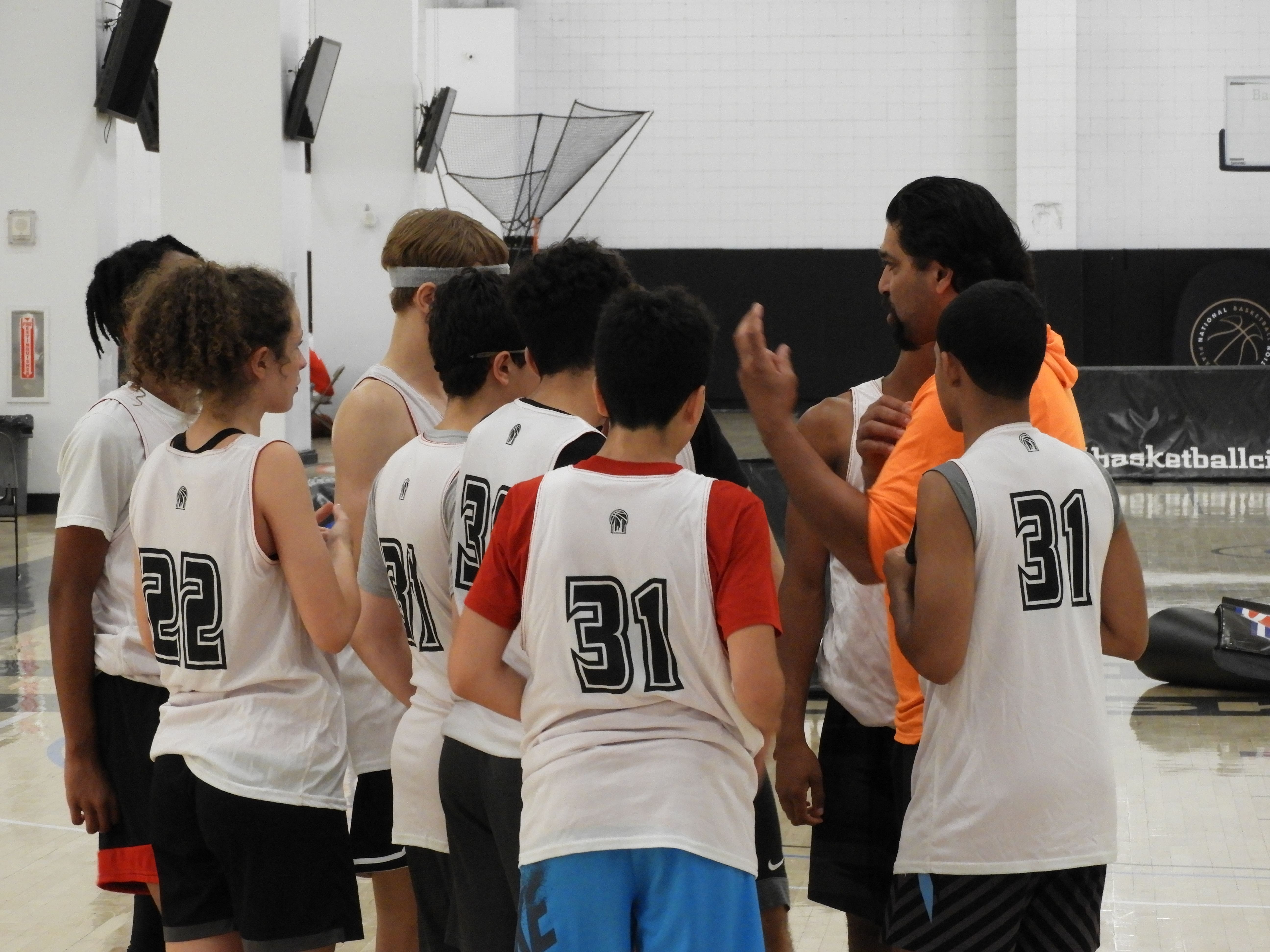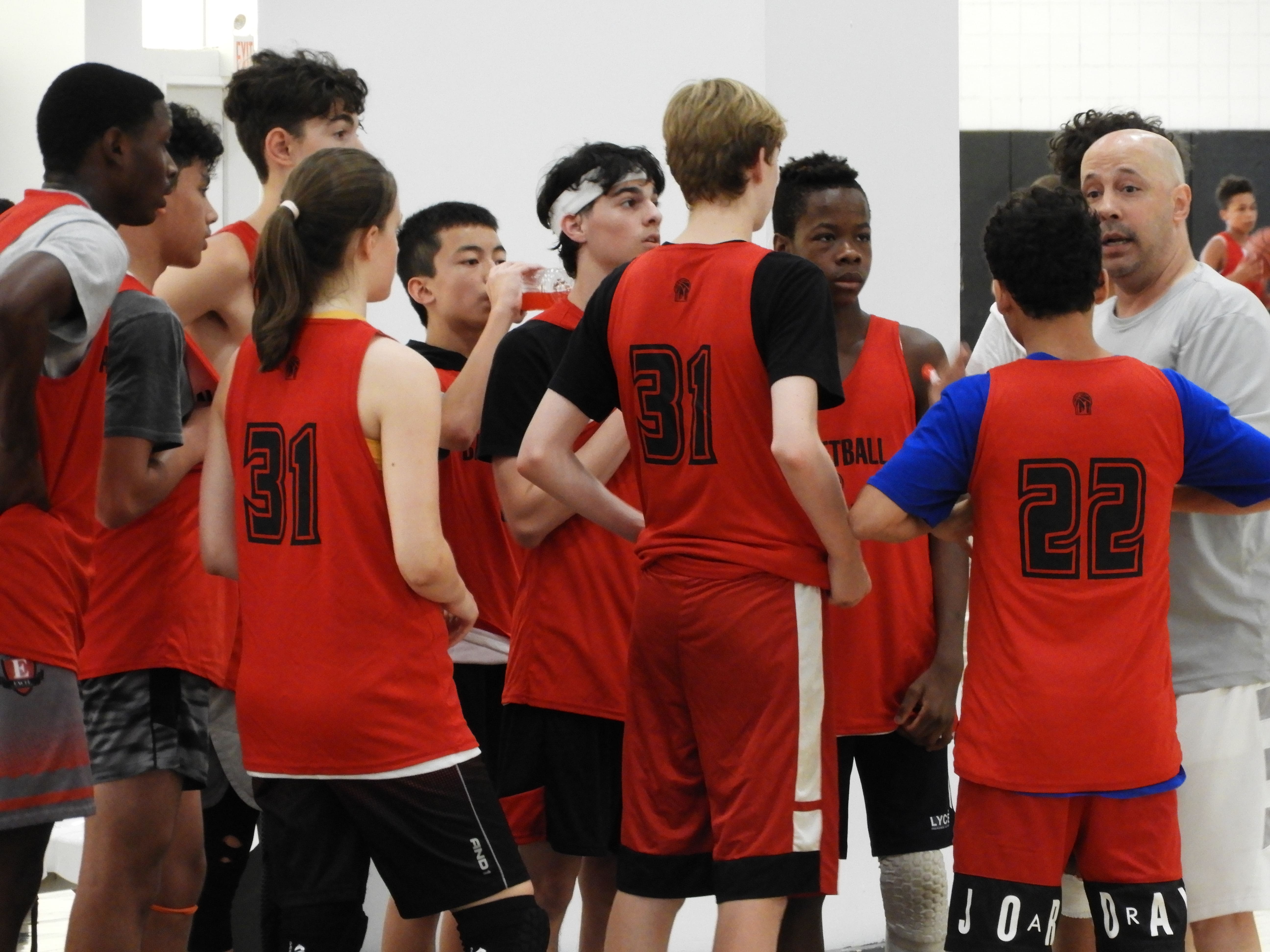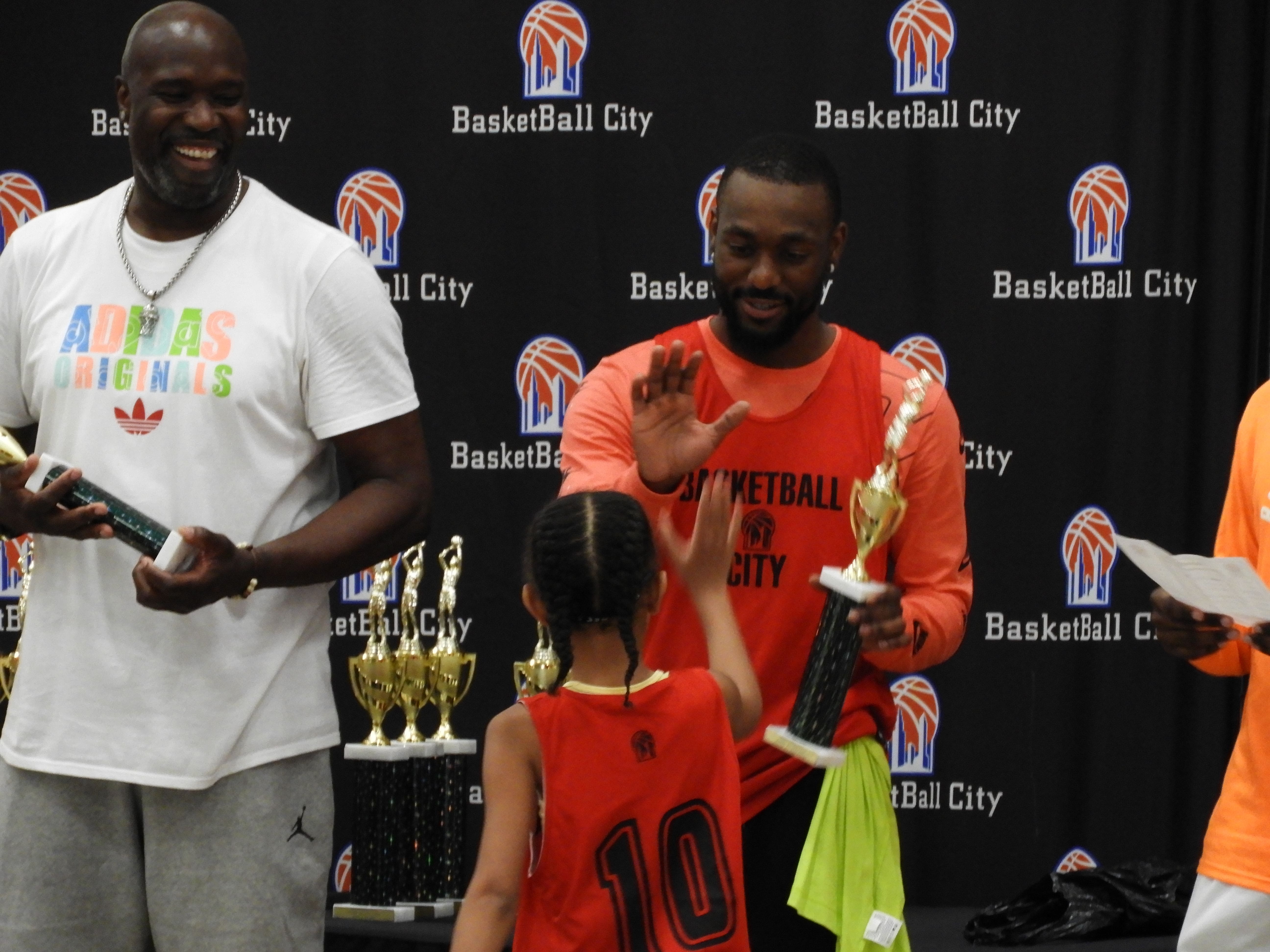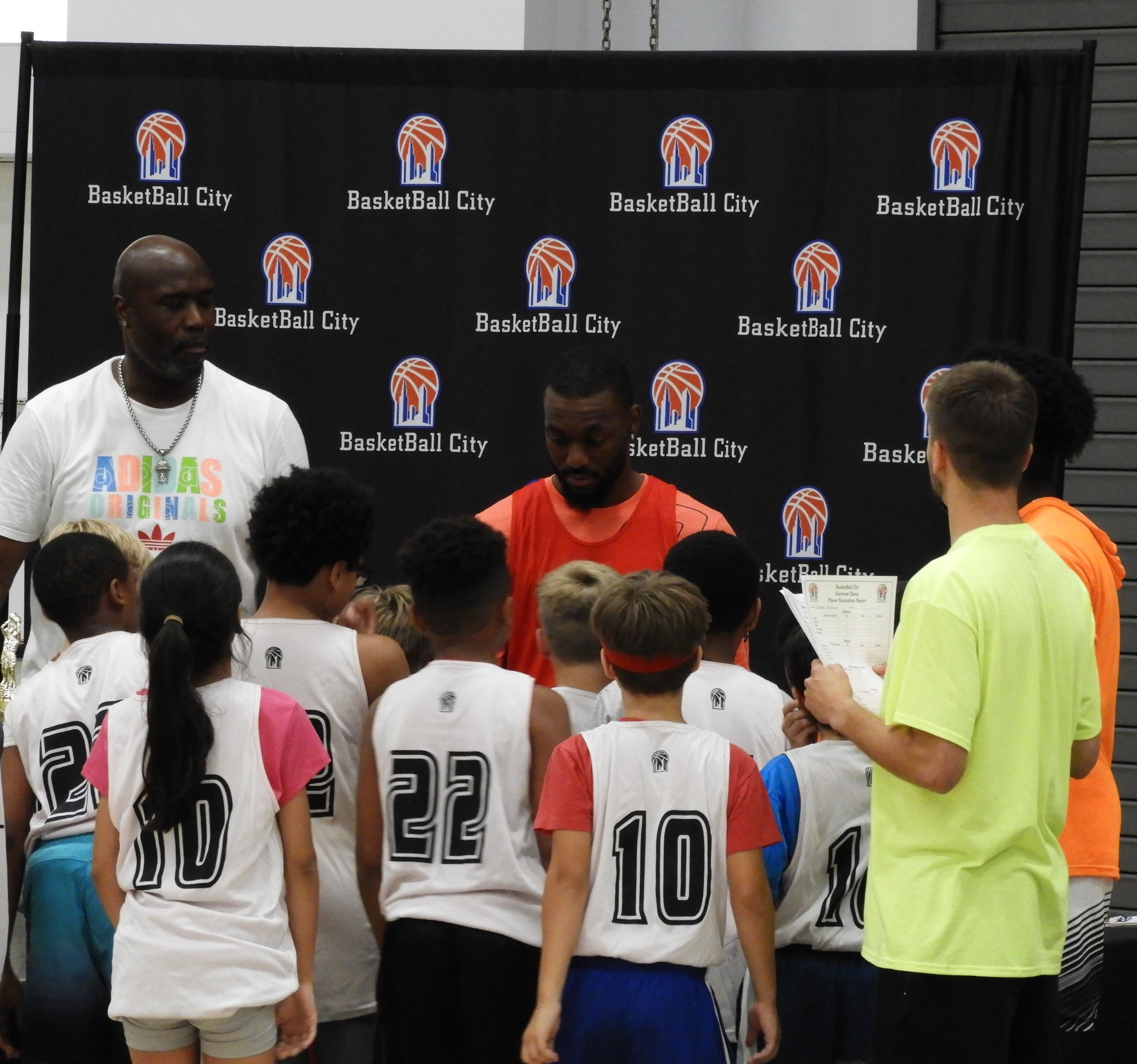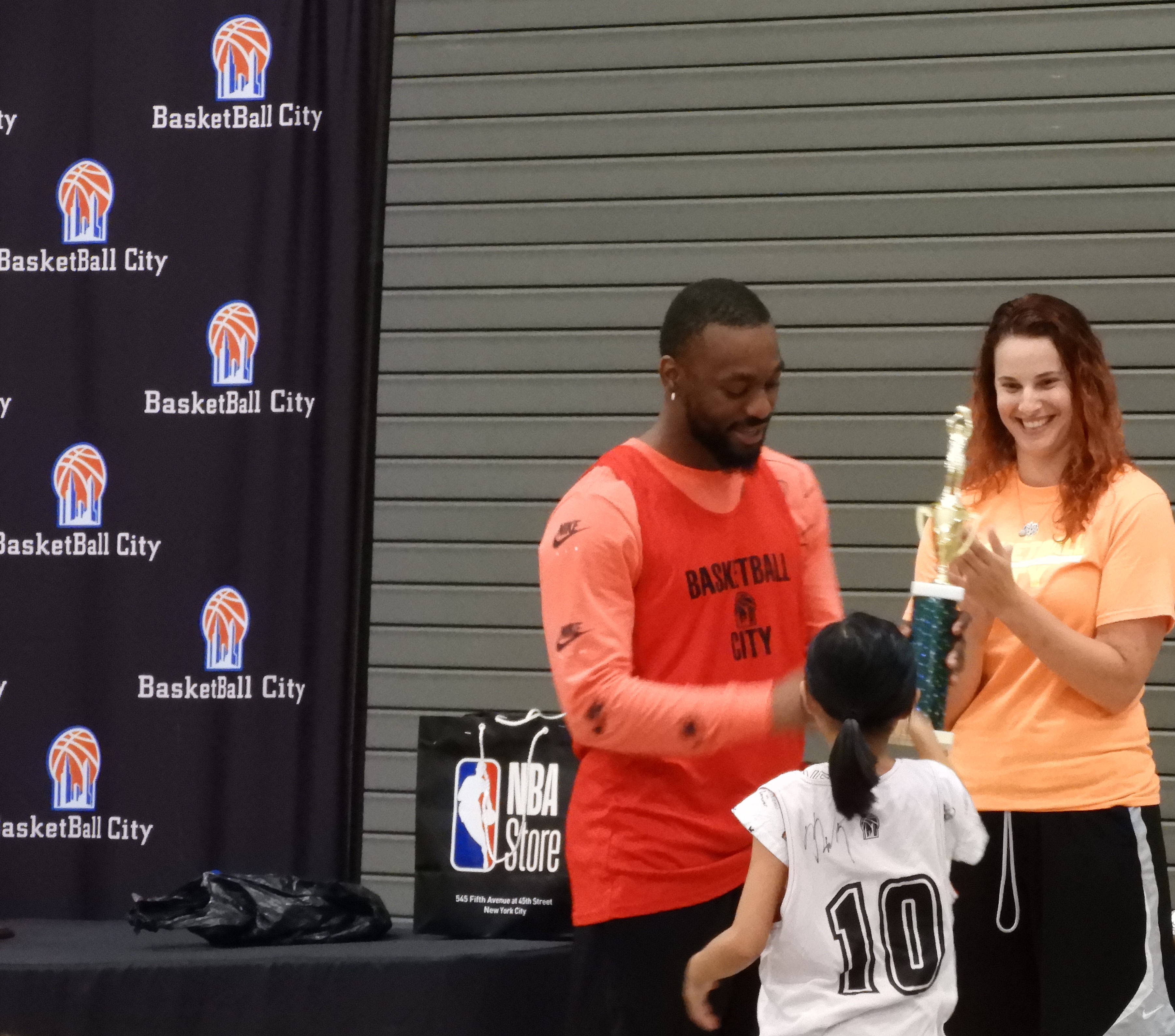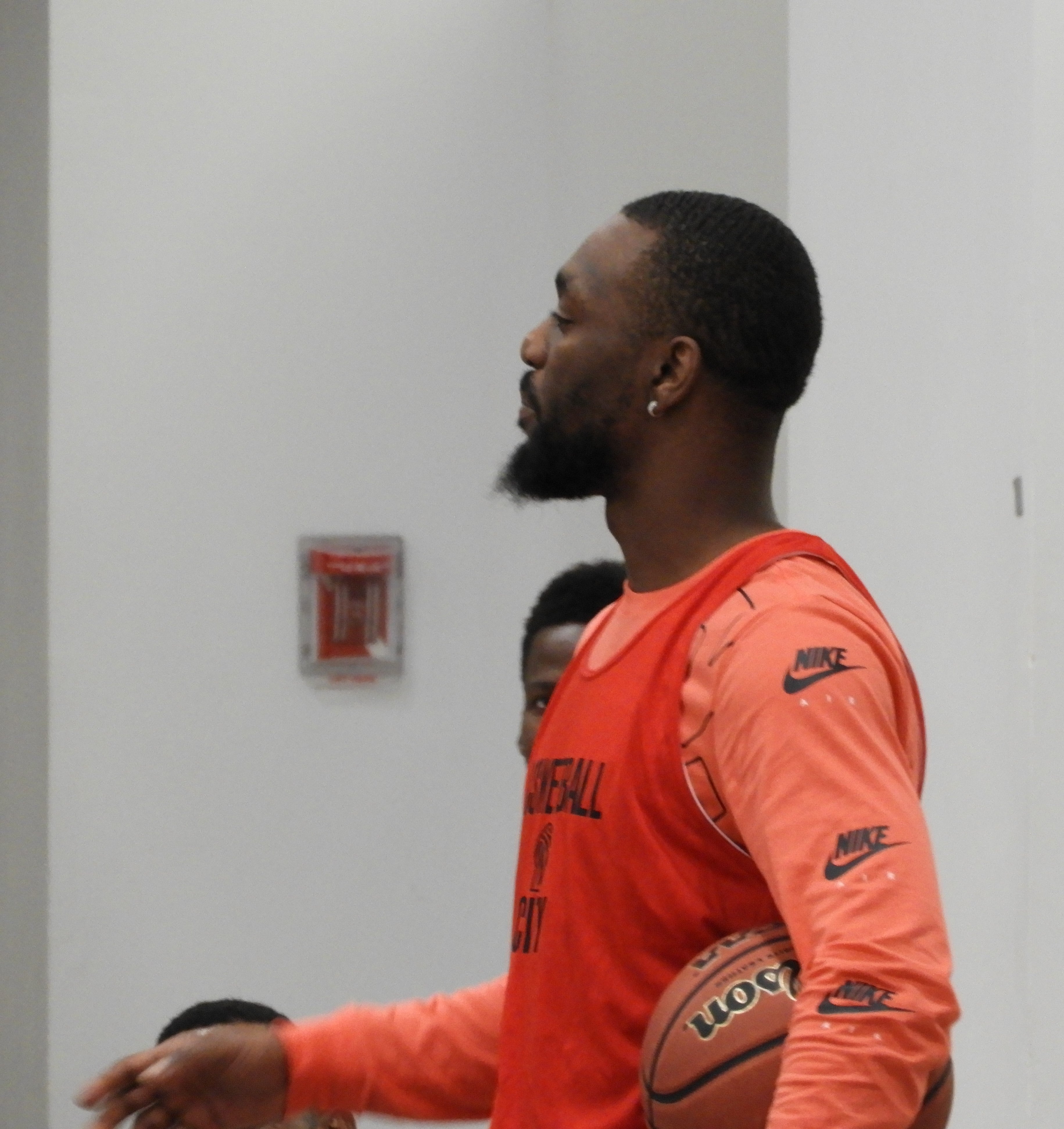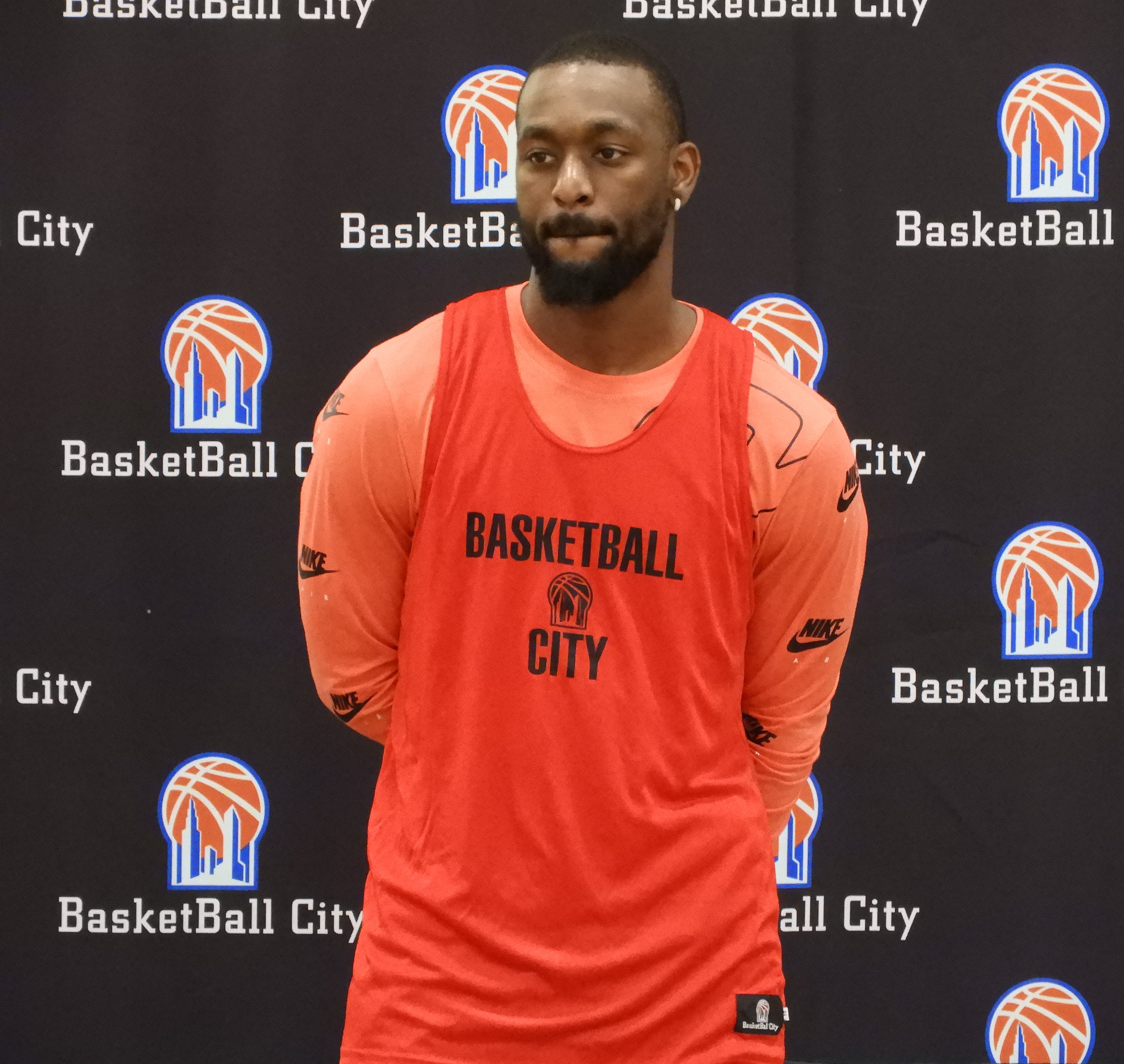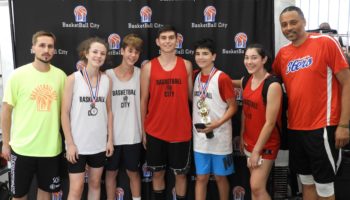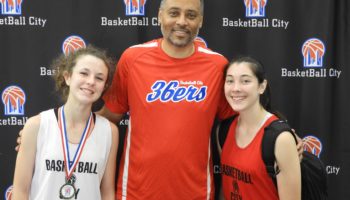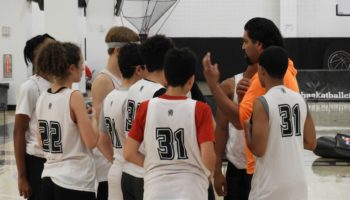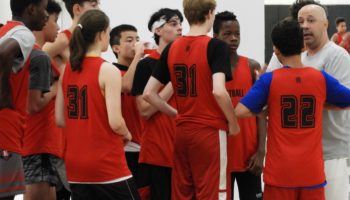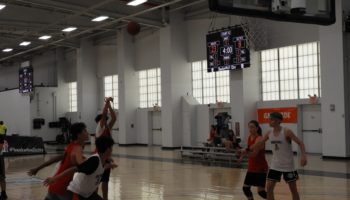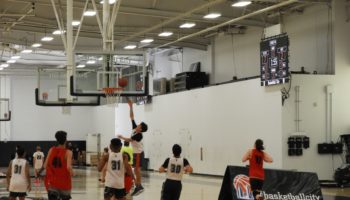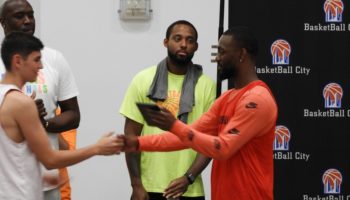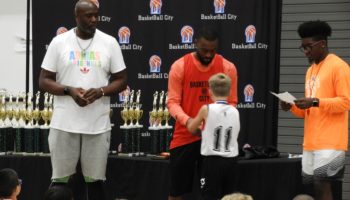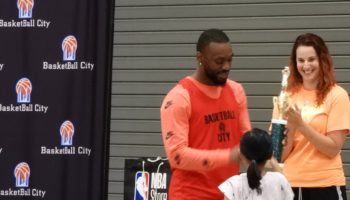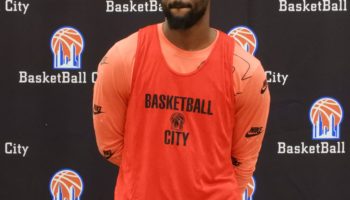 "NBPA – FIVE STAR"  JULIOL 2019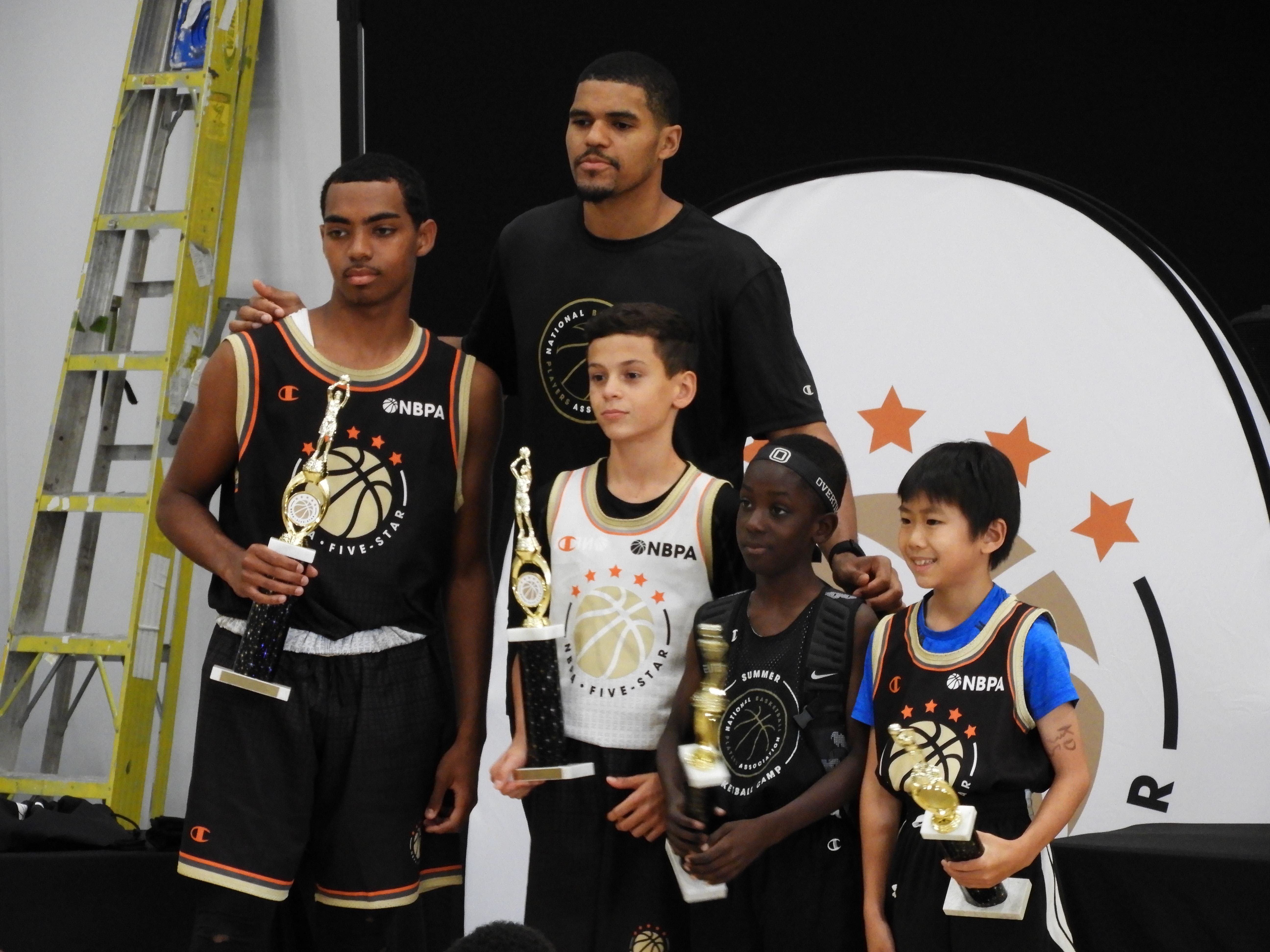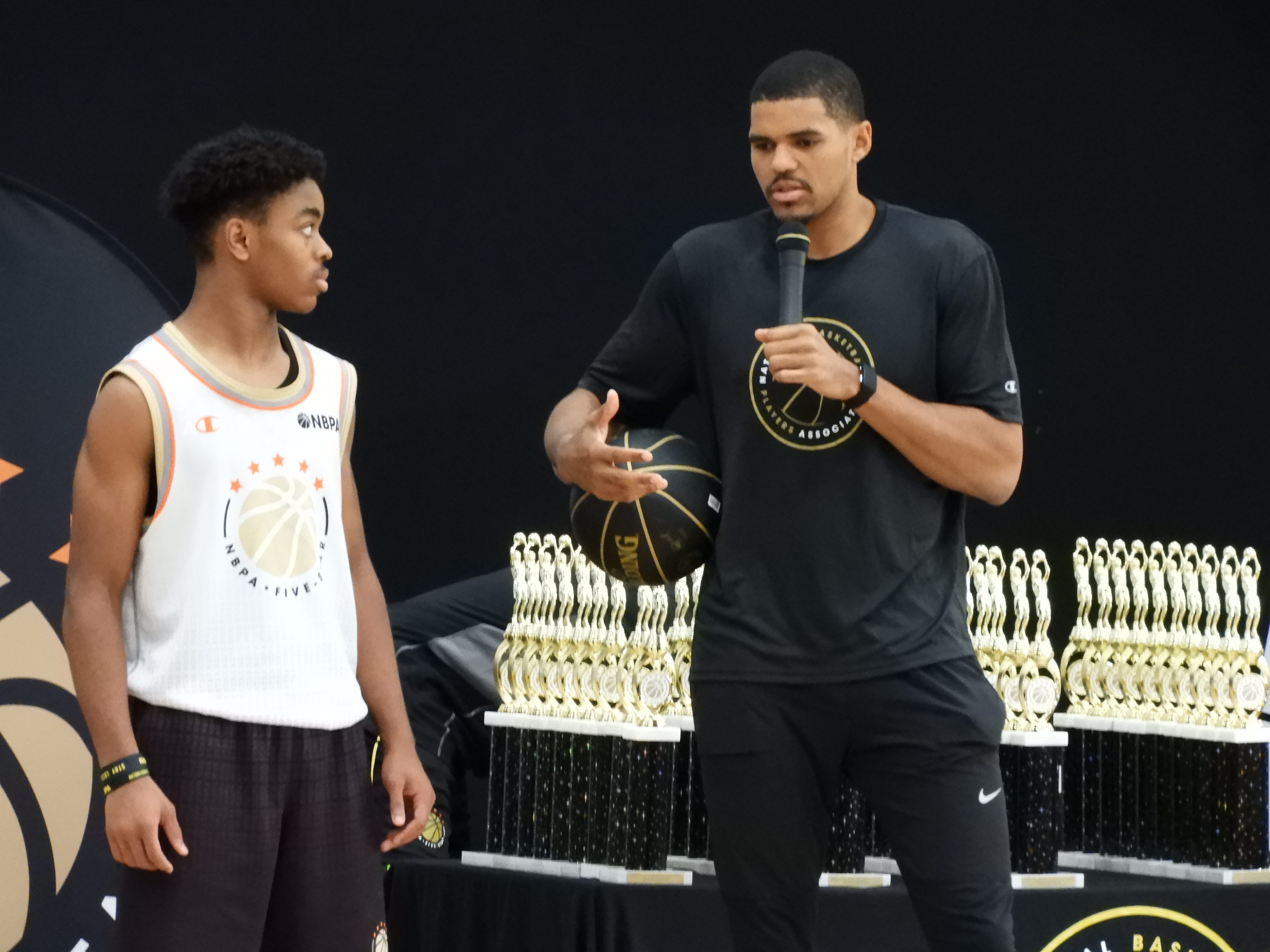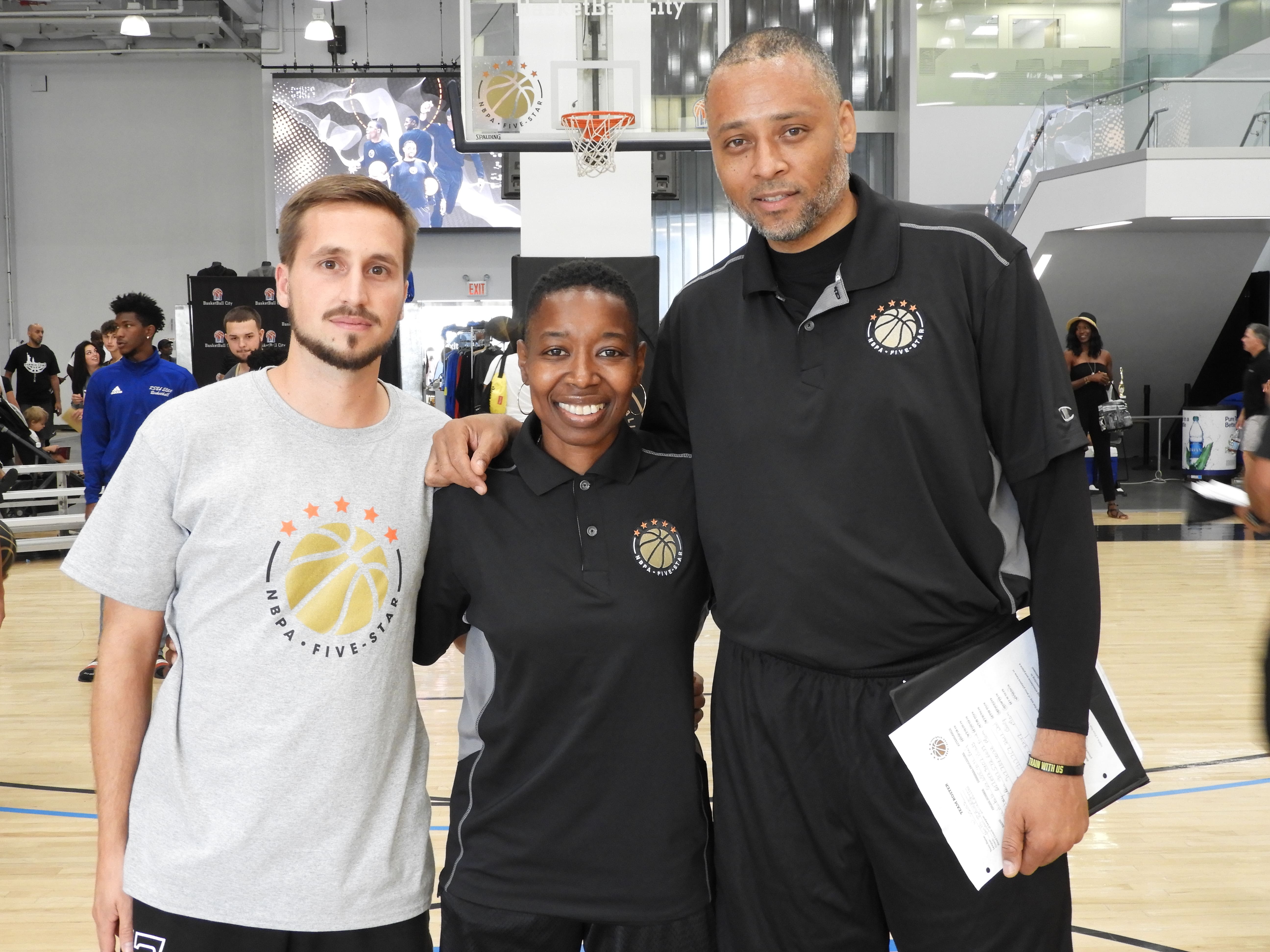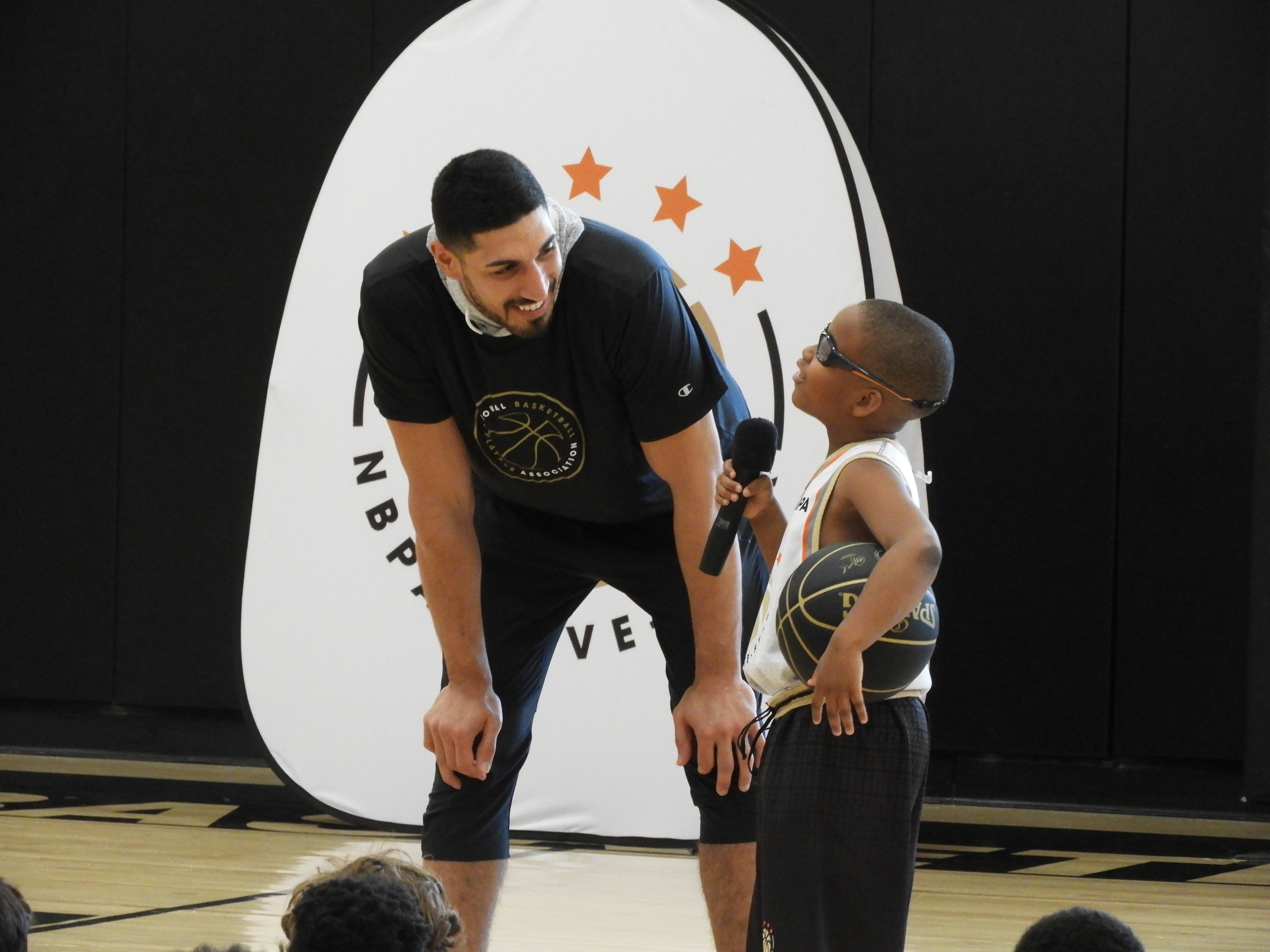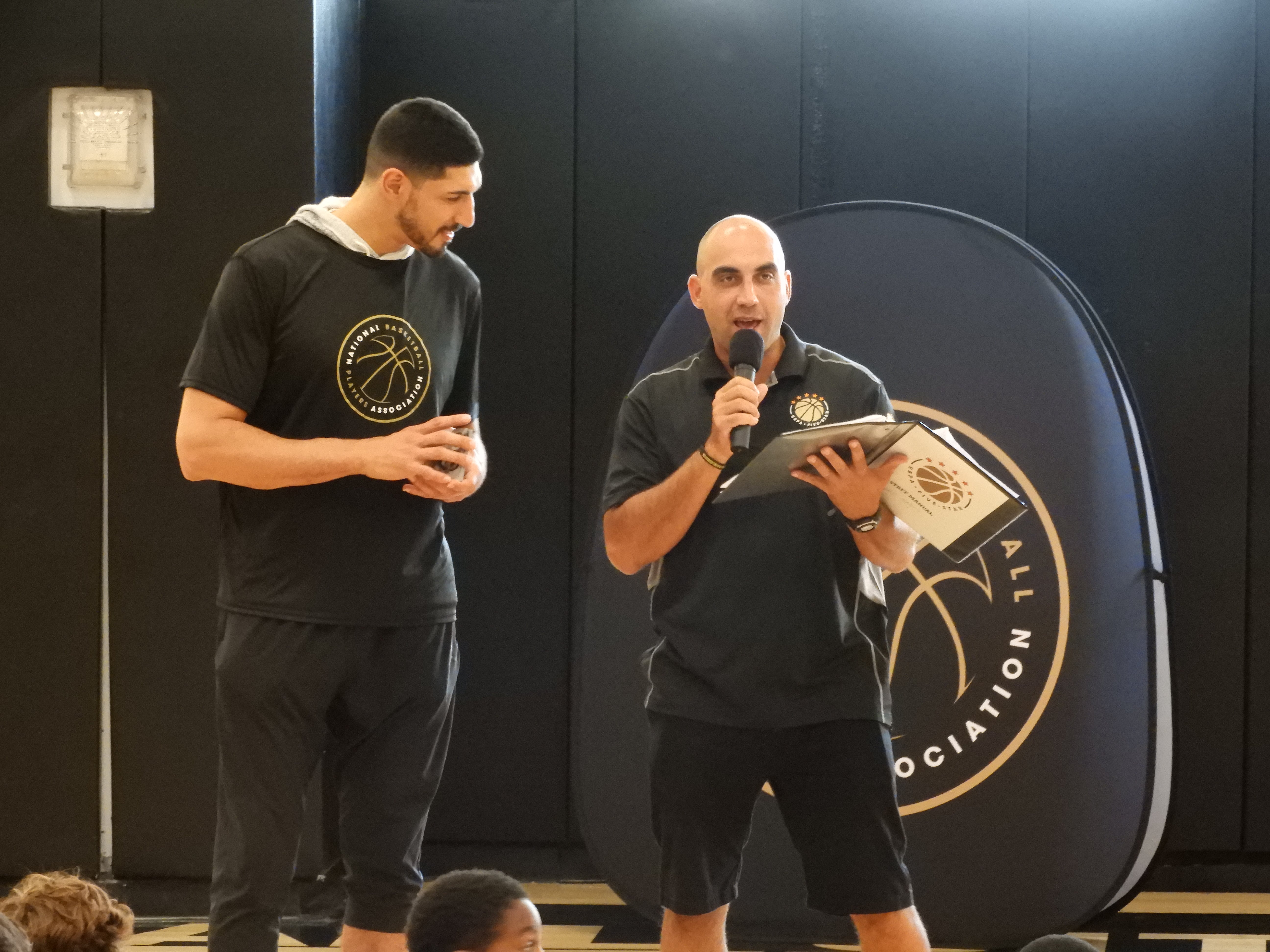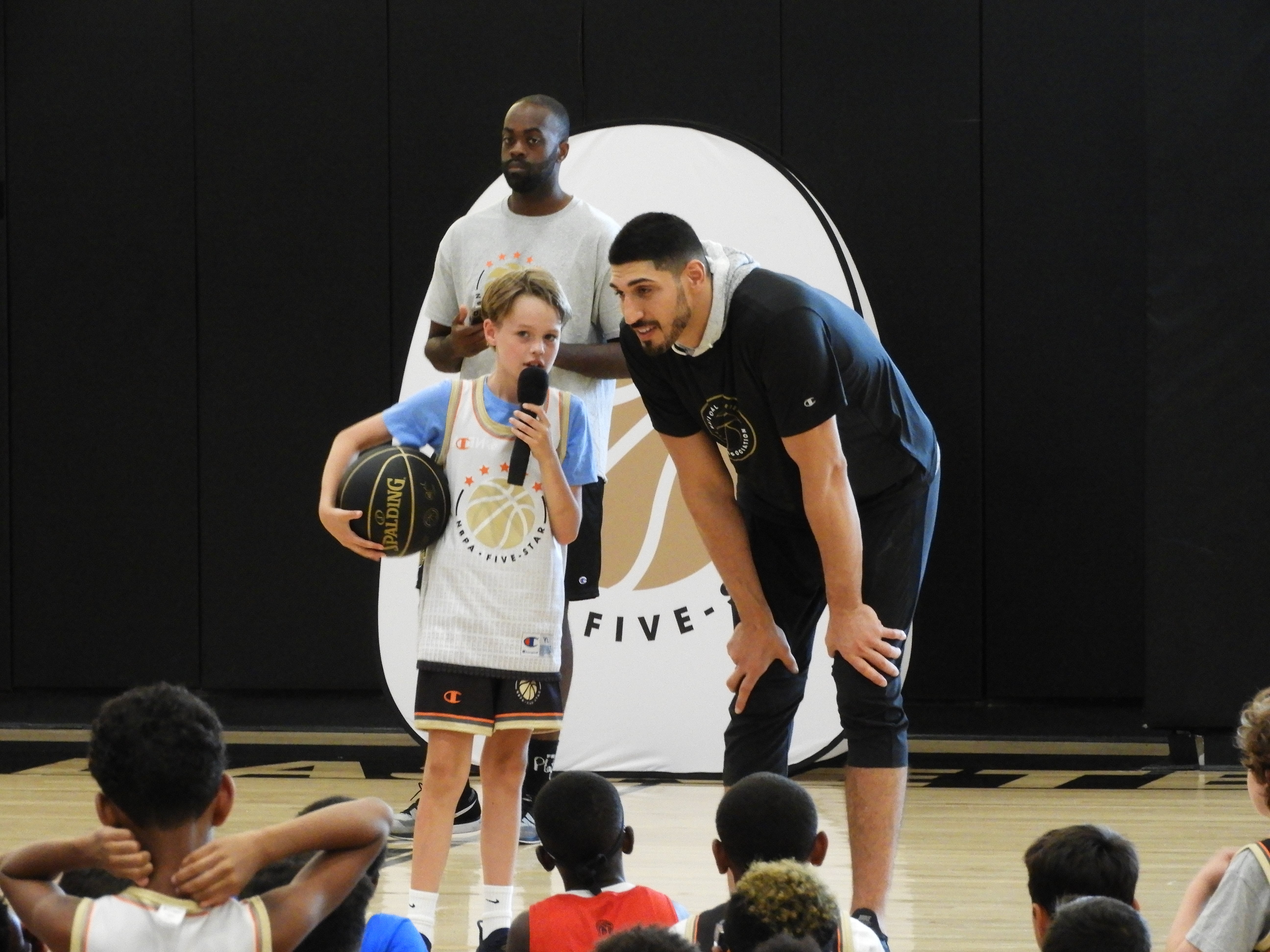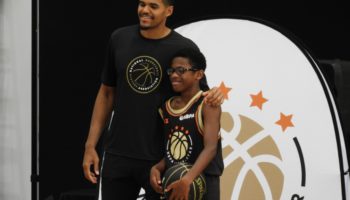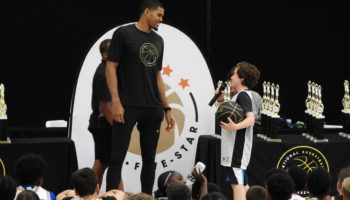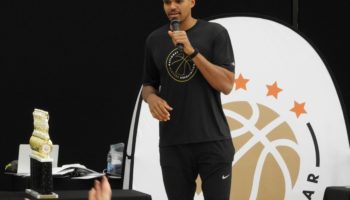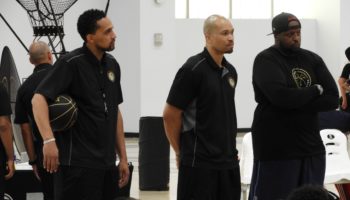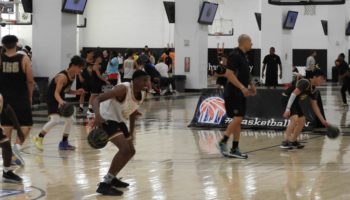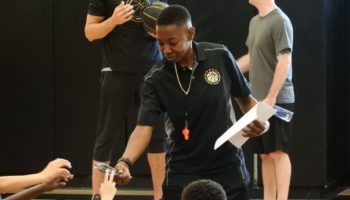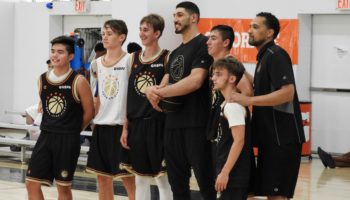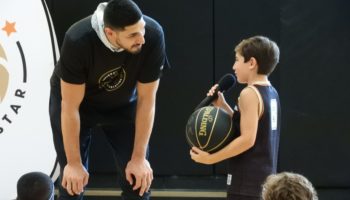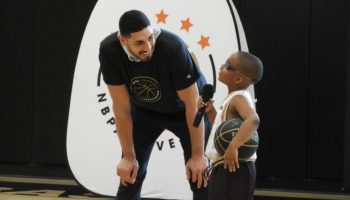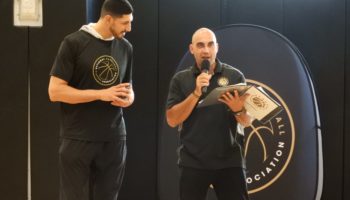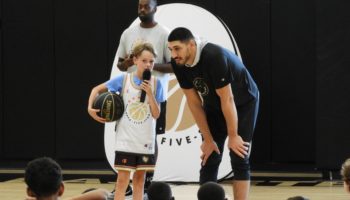 "BASKETBALL CITY" JULIOL 2018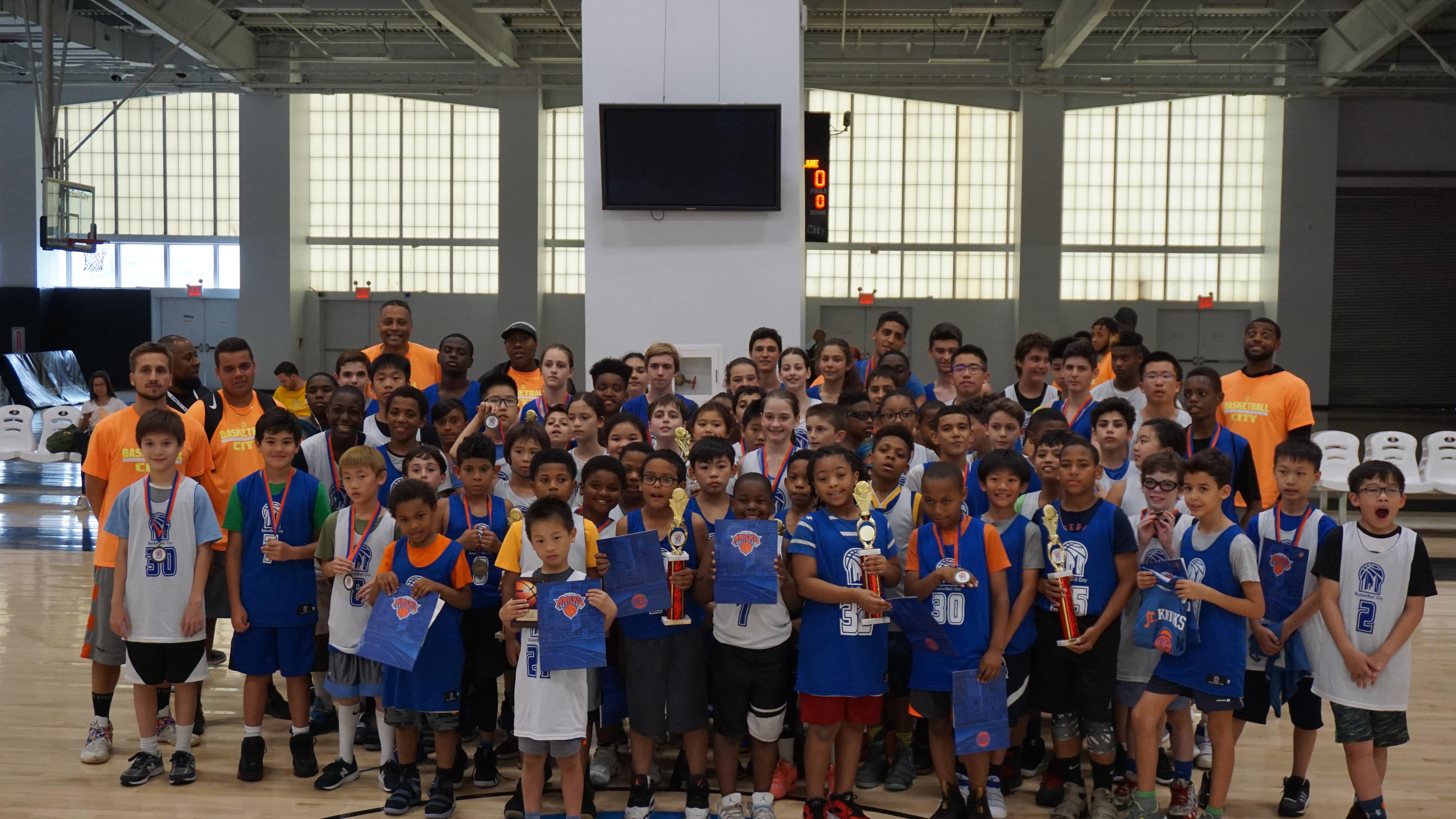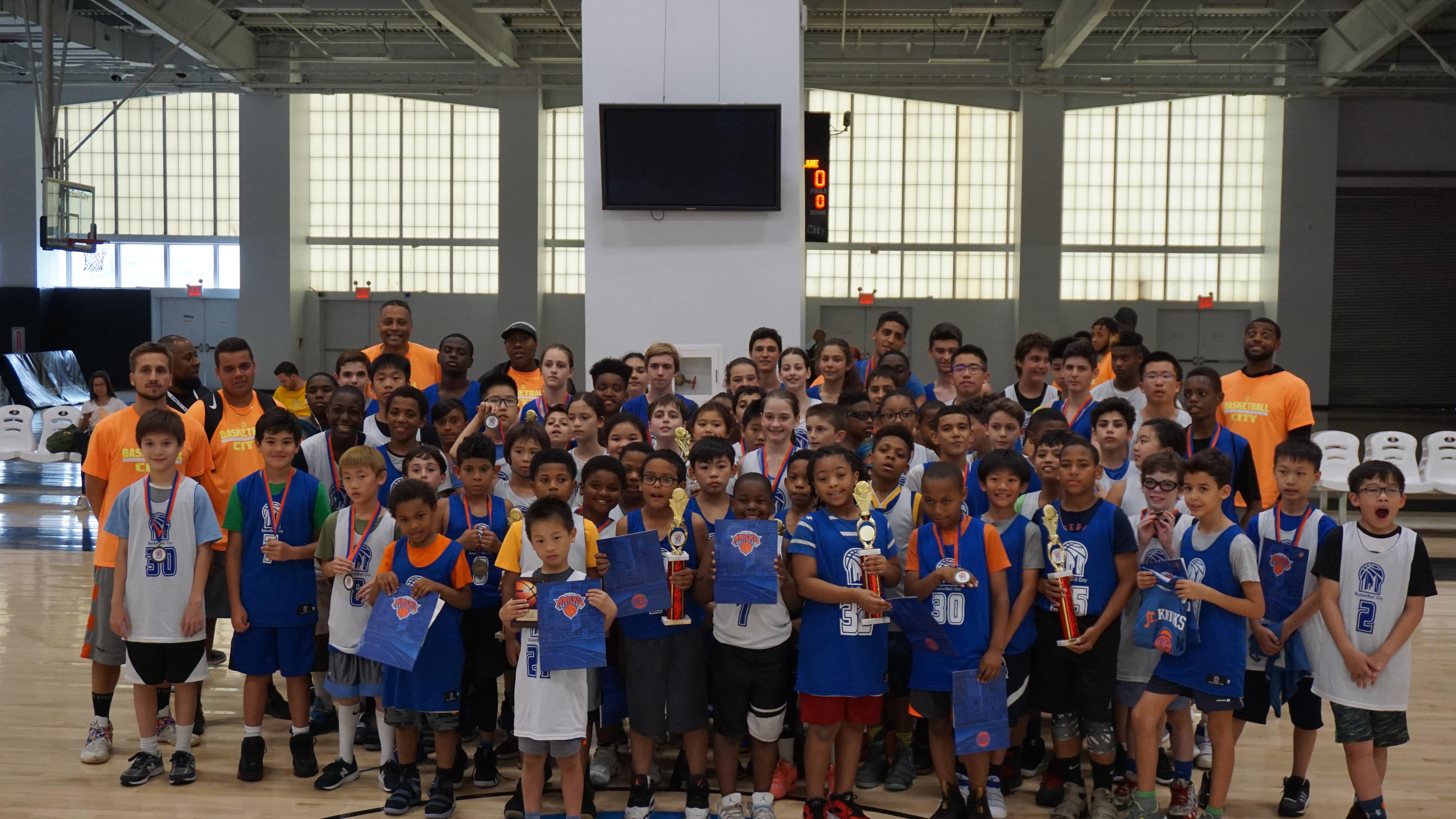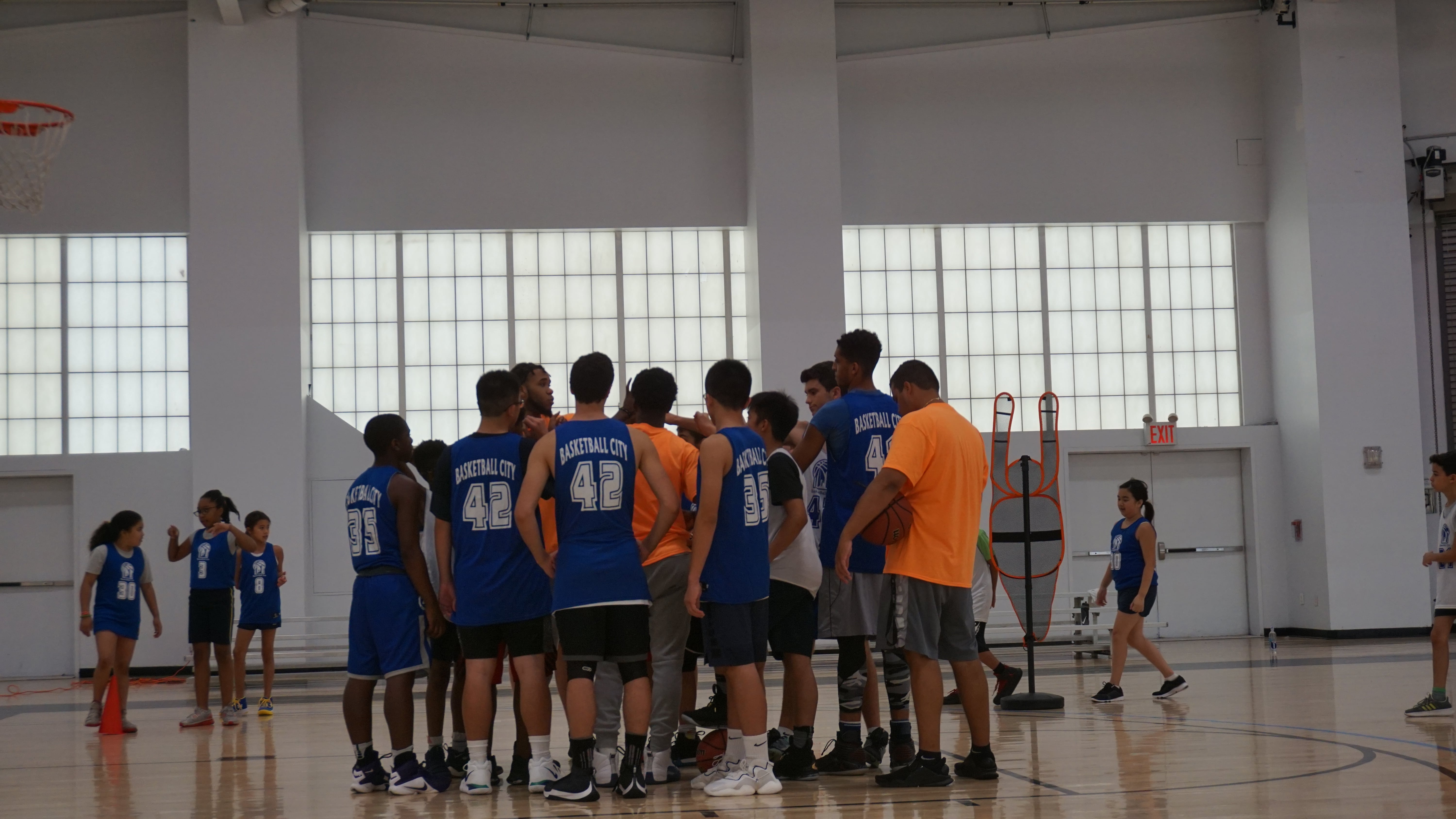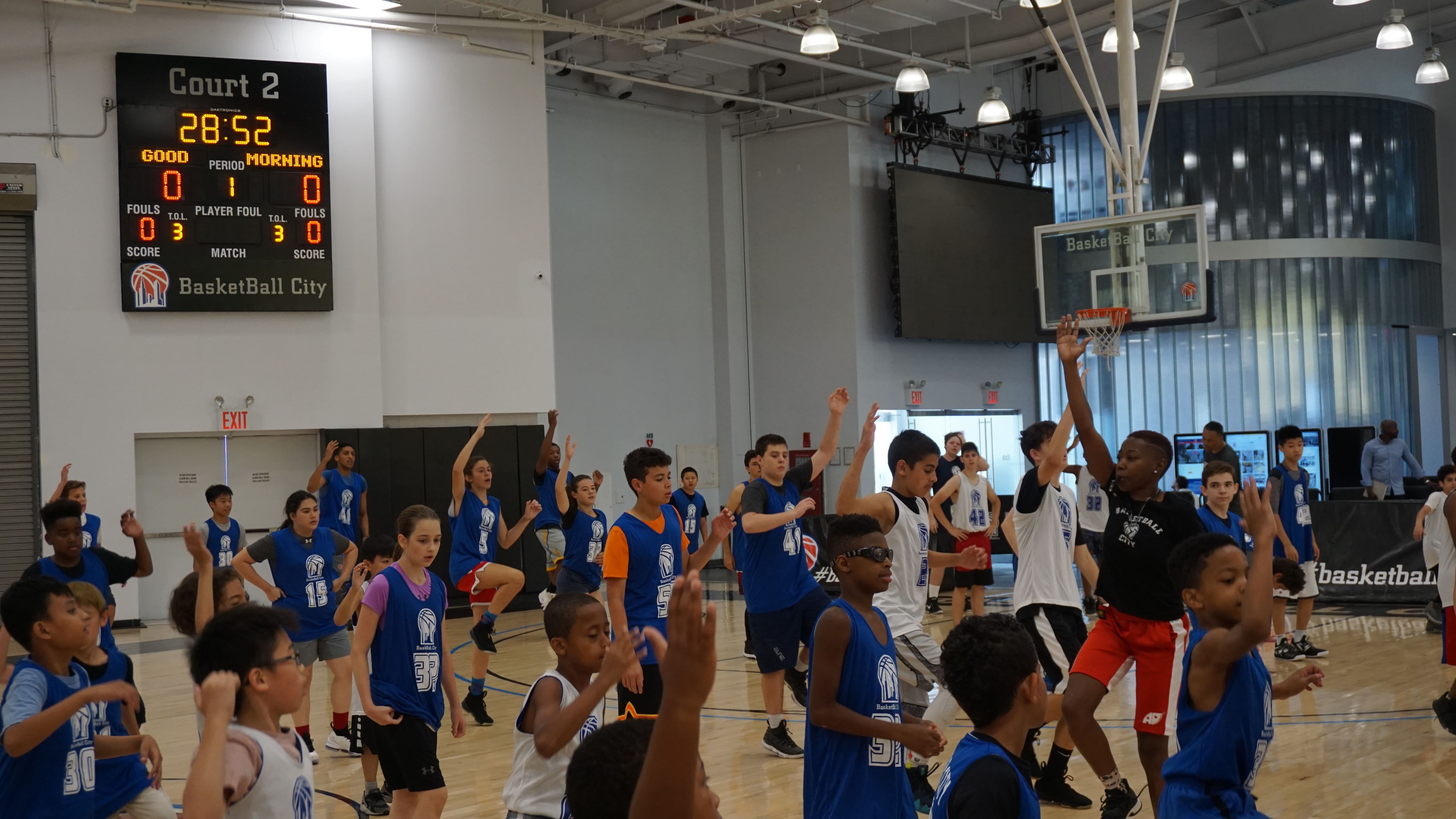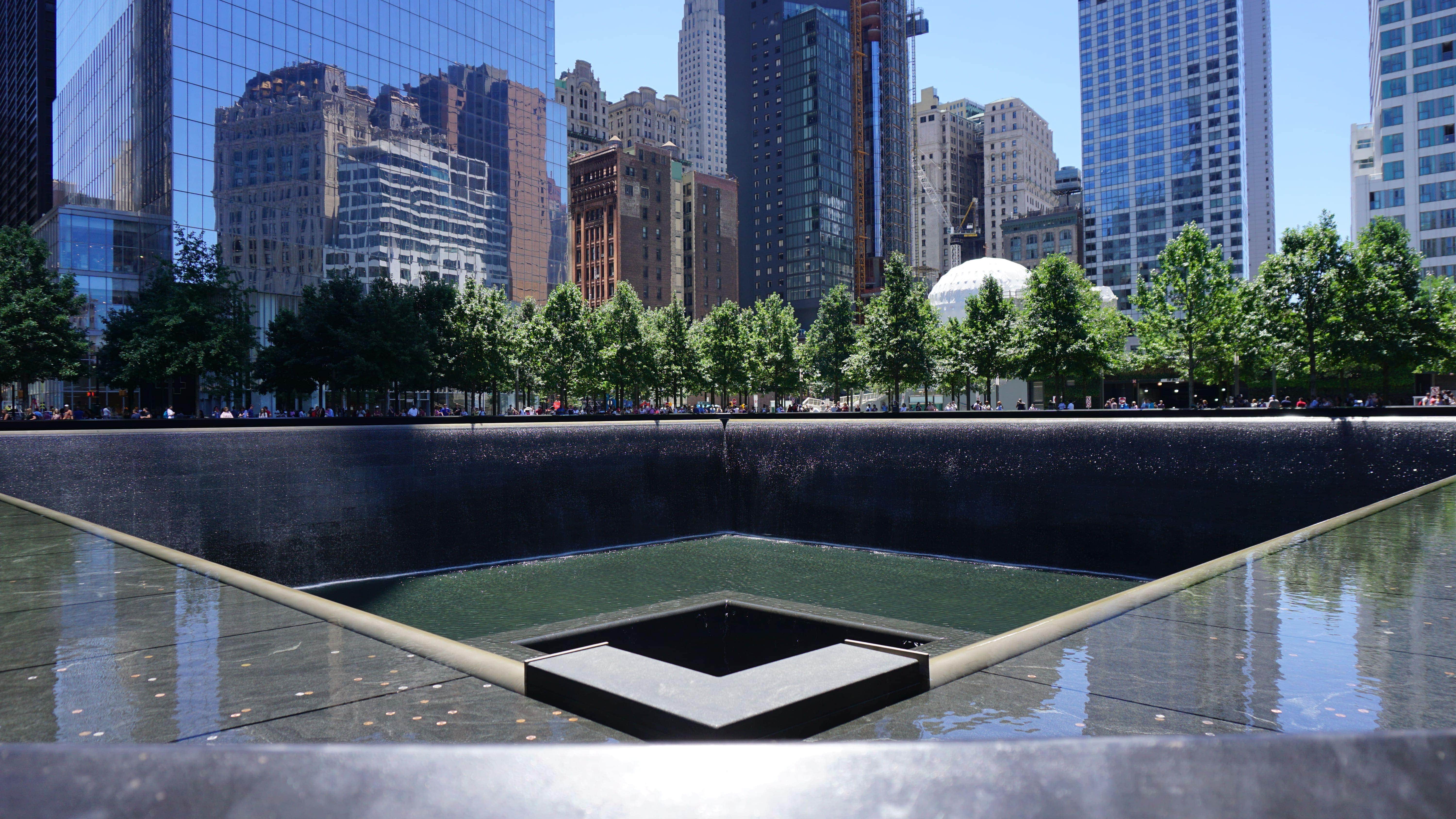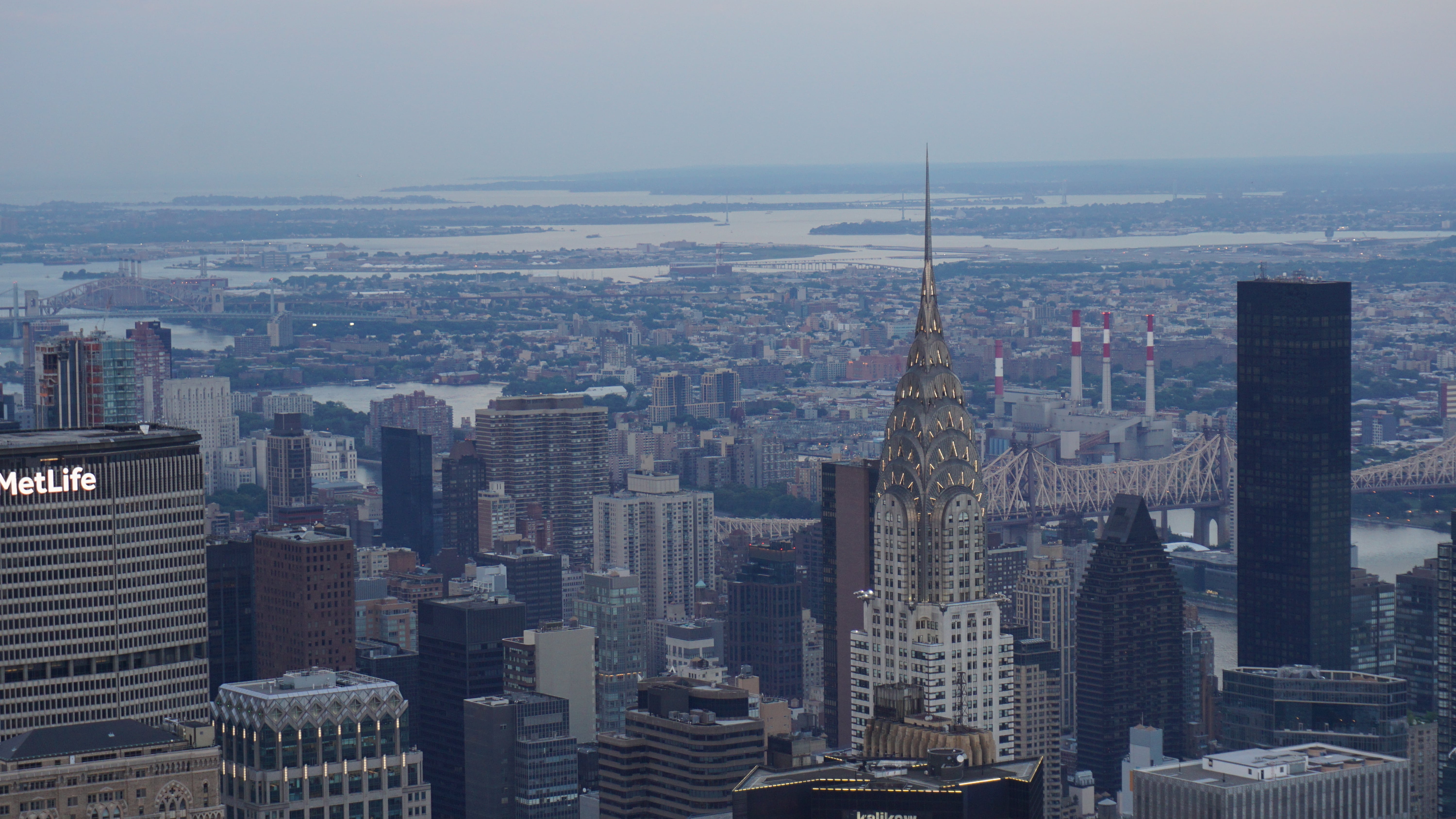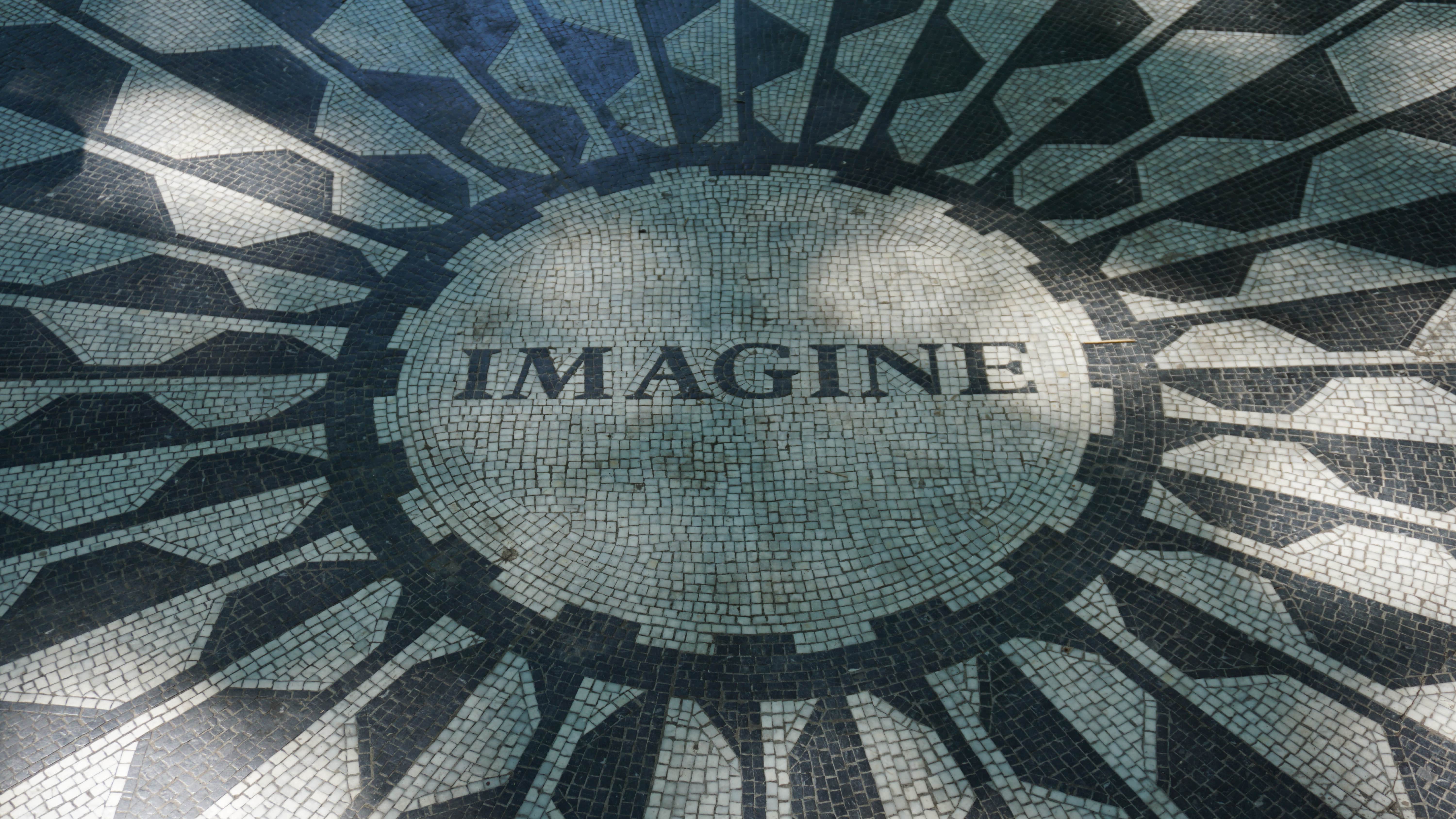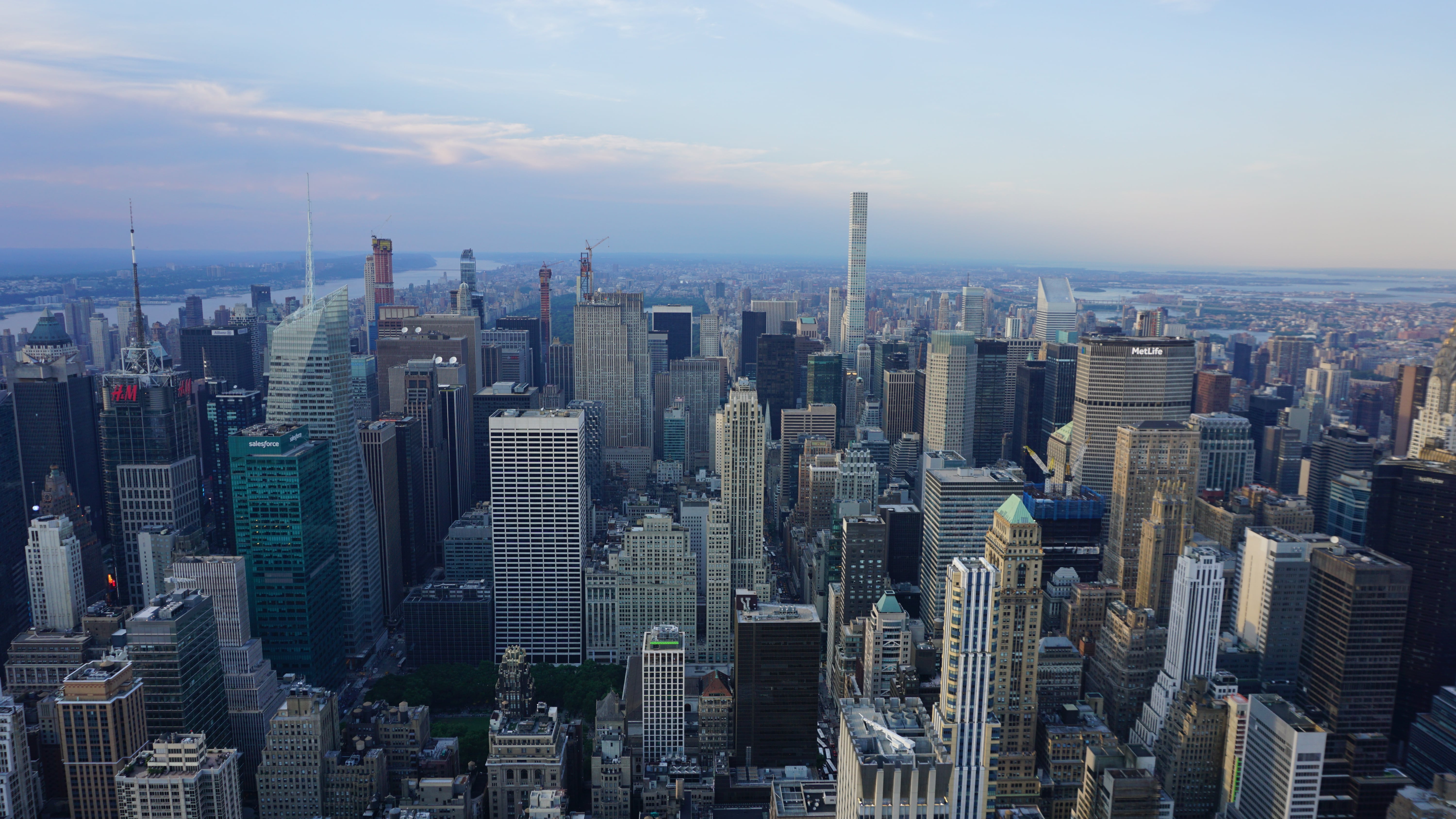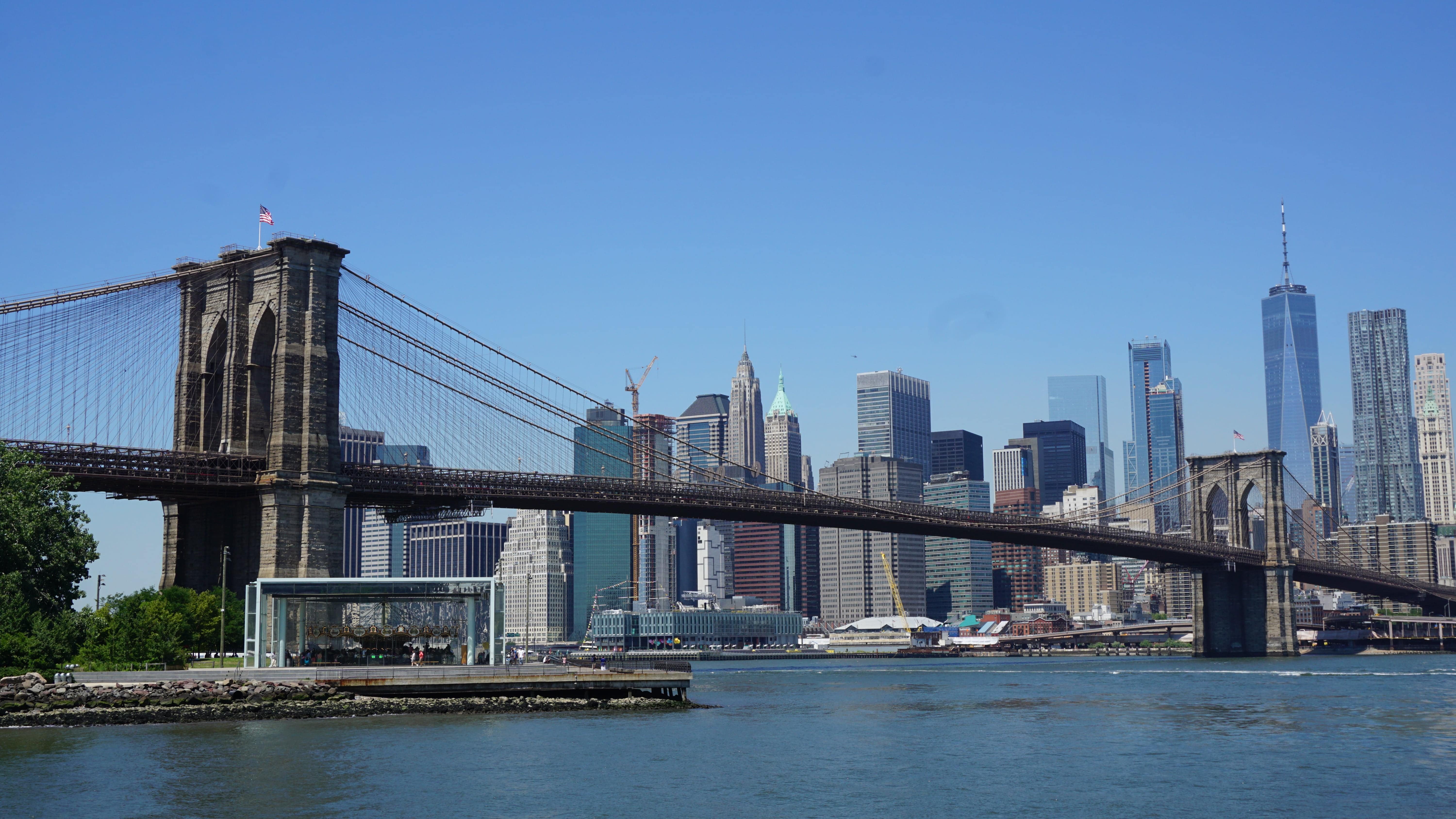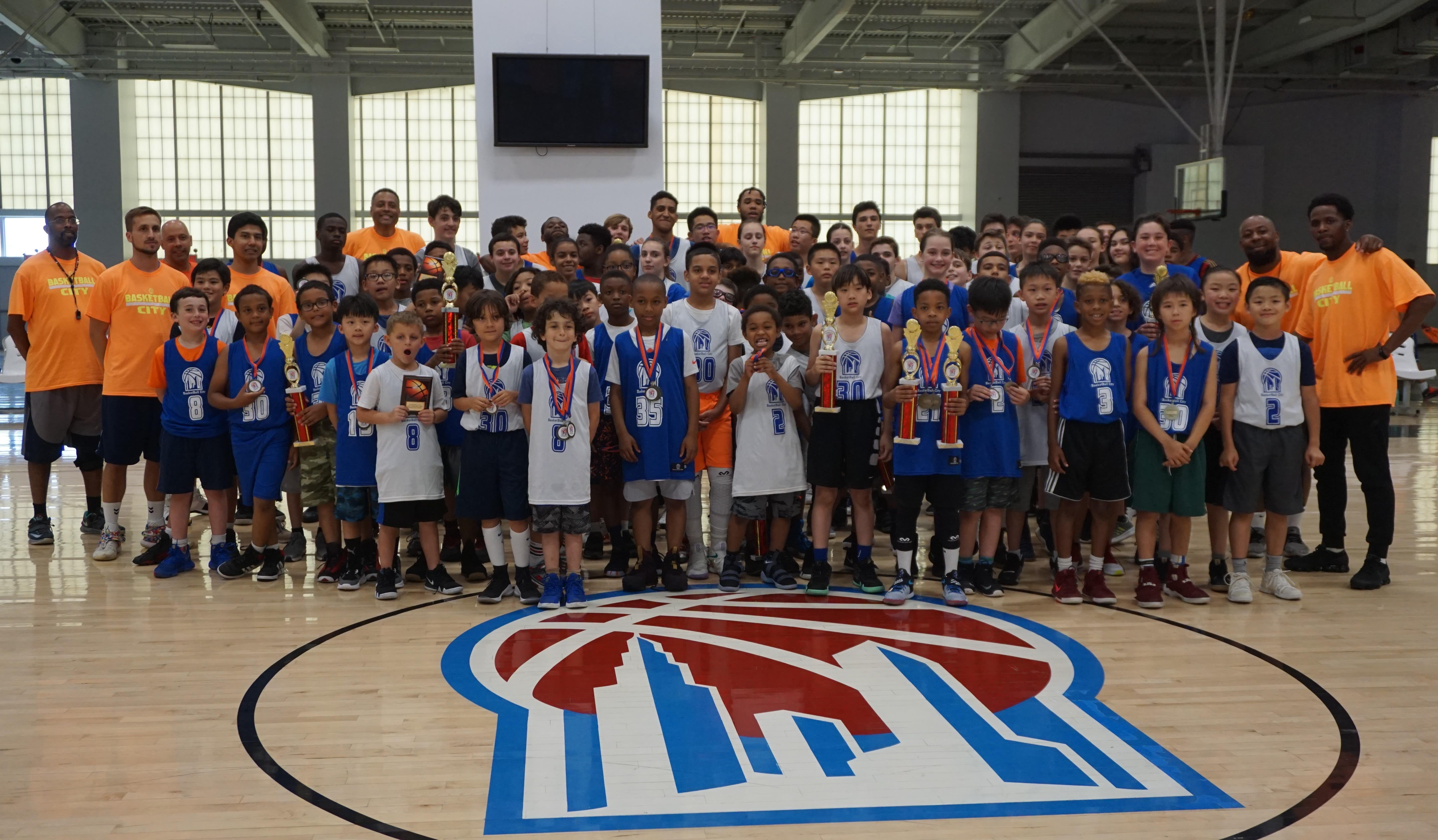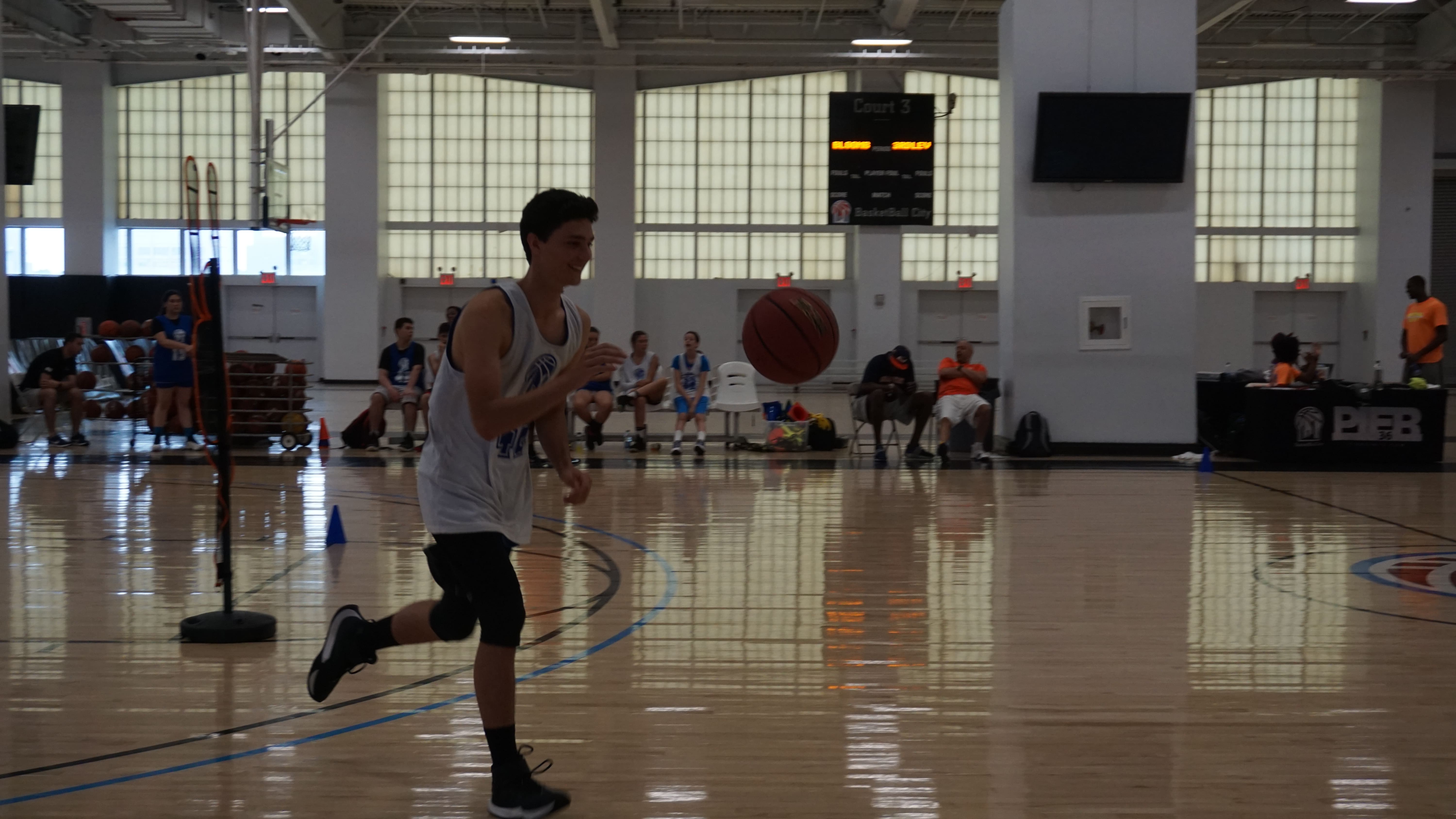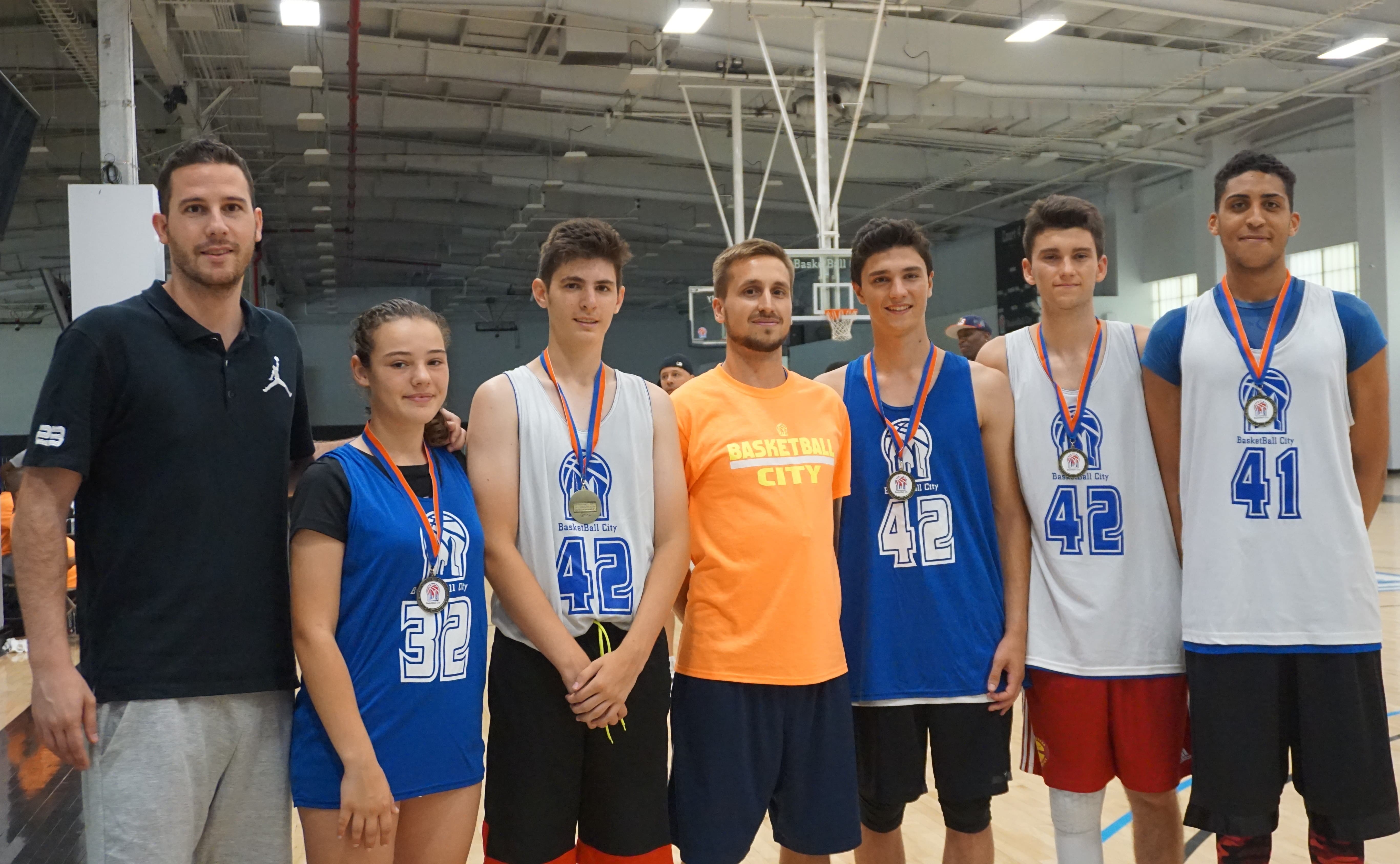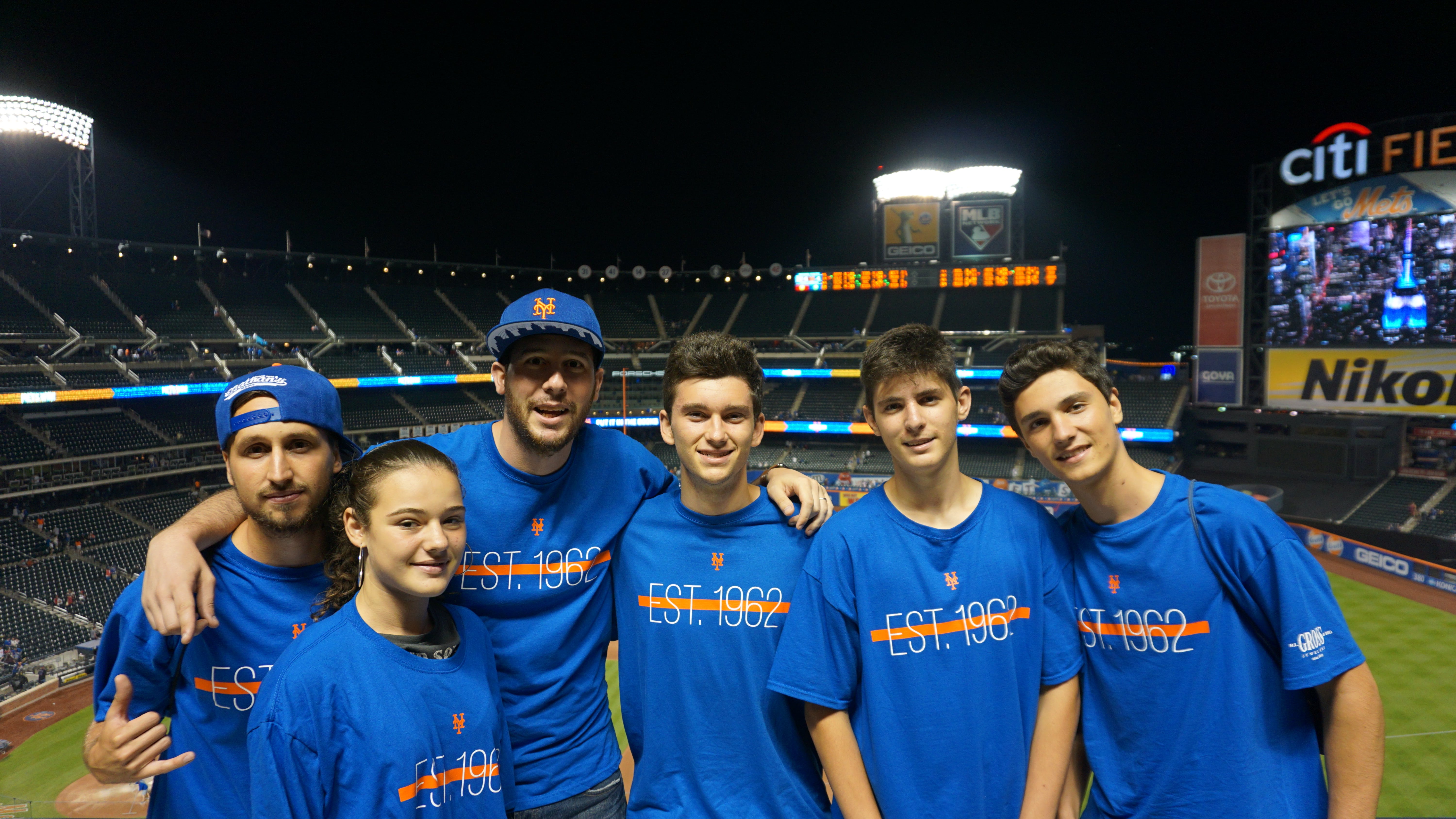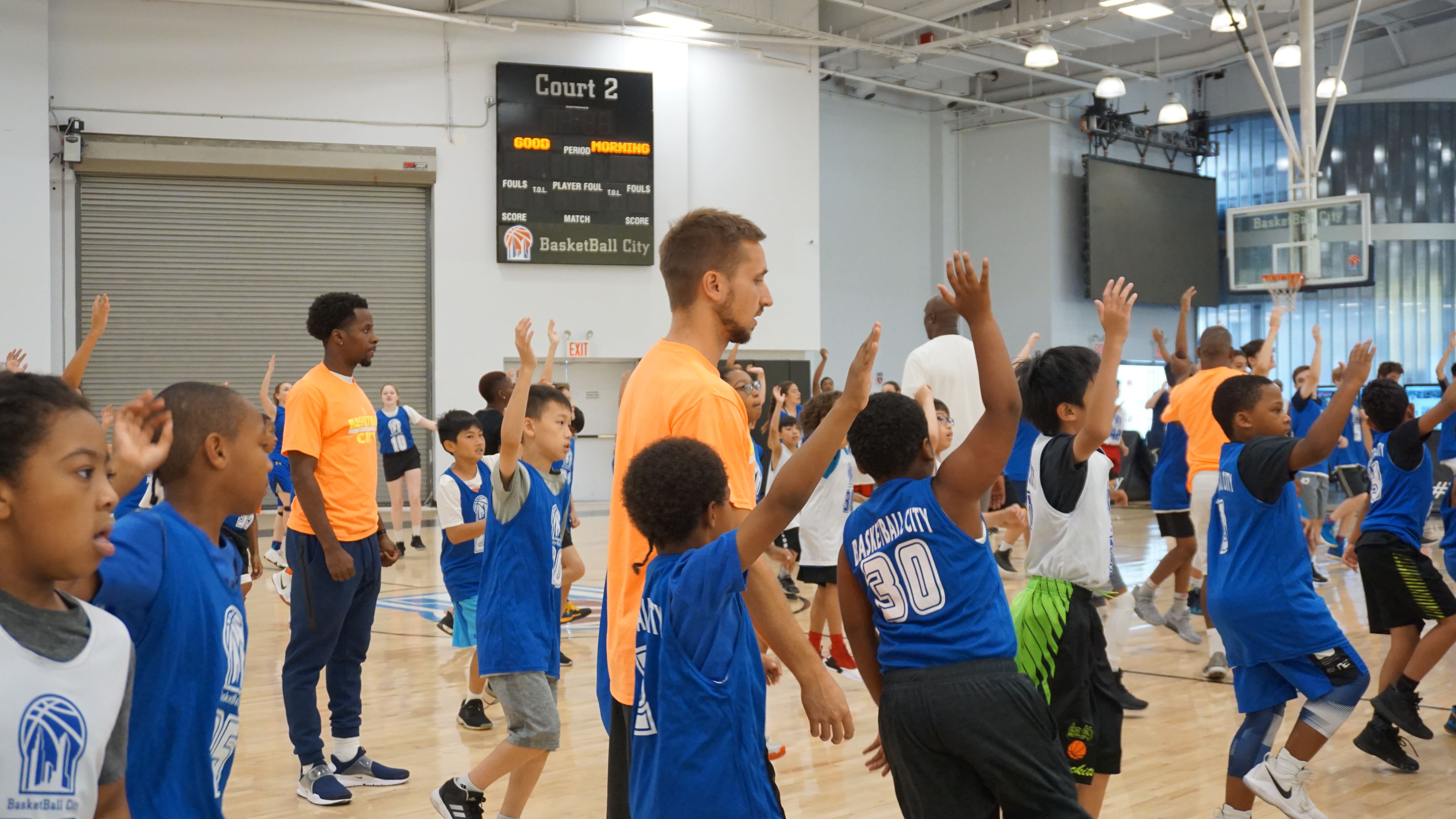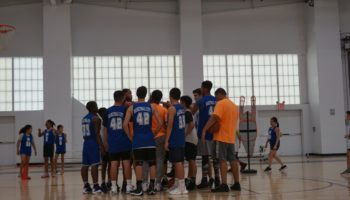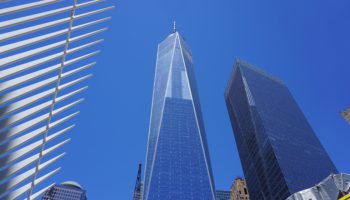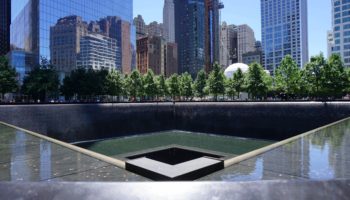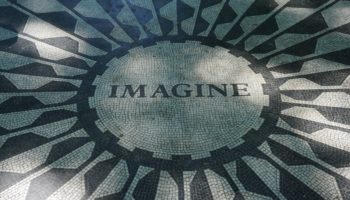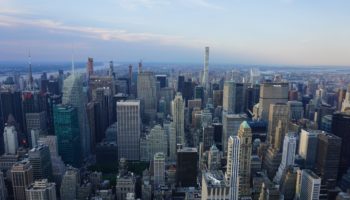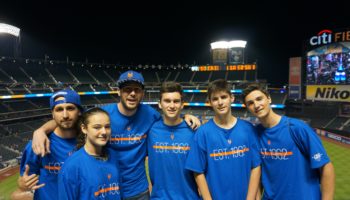 "JUNIOR KNICKS" JULIOL 2018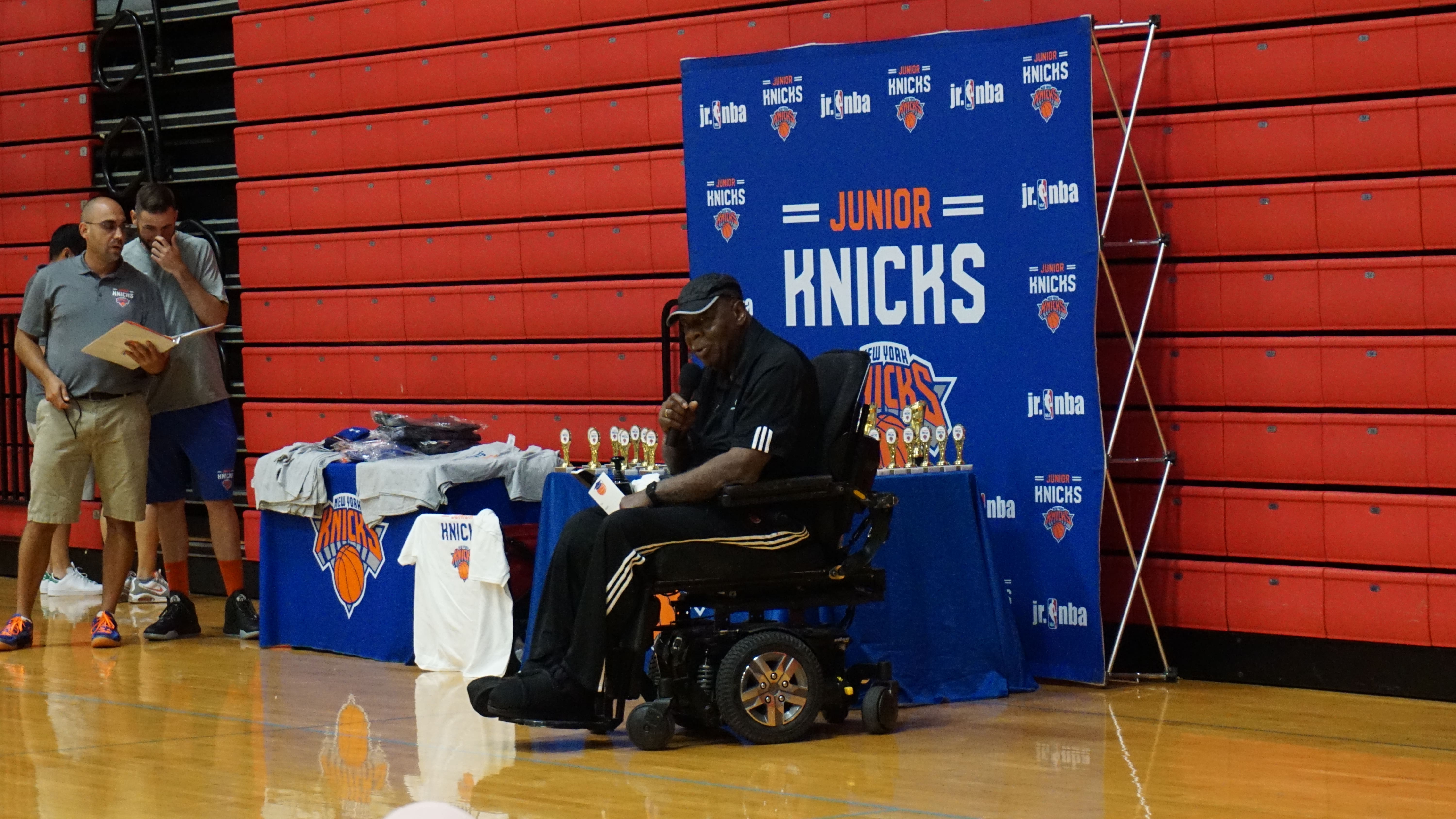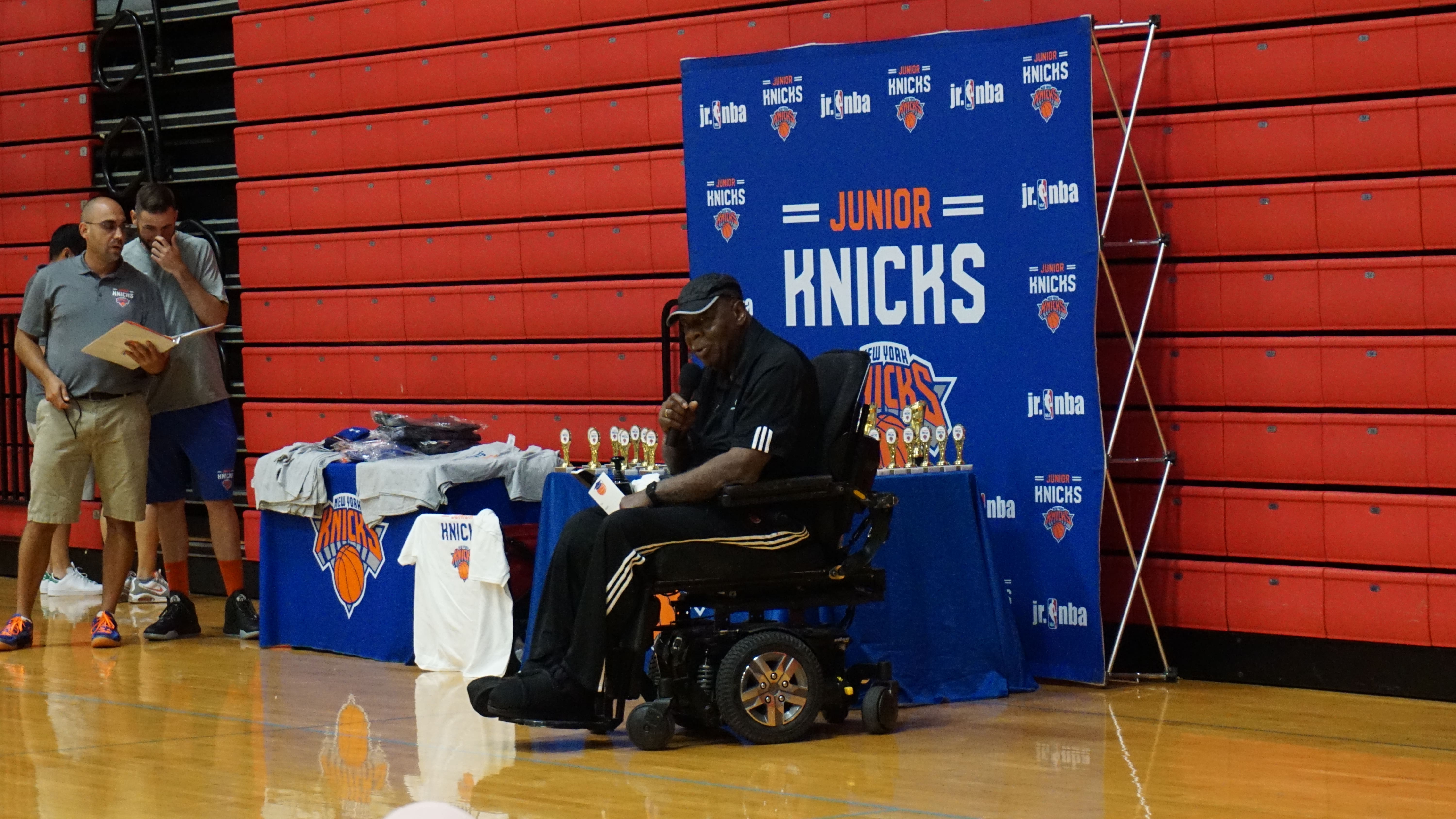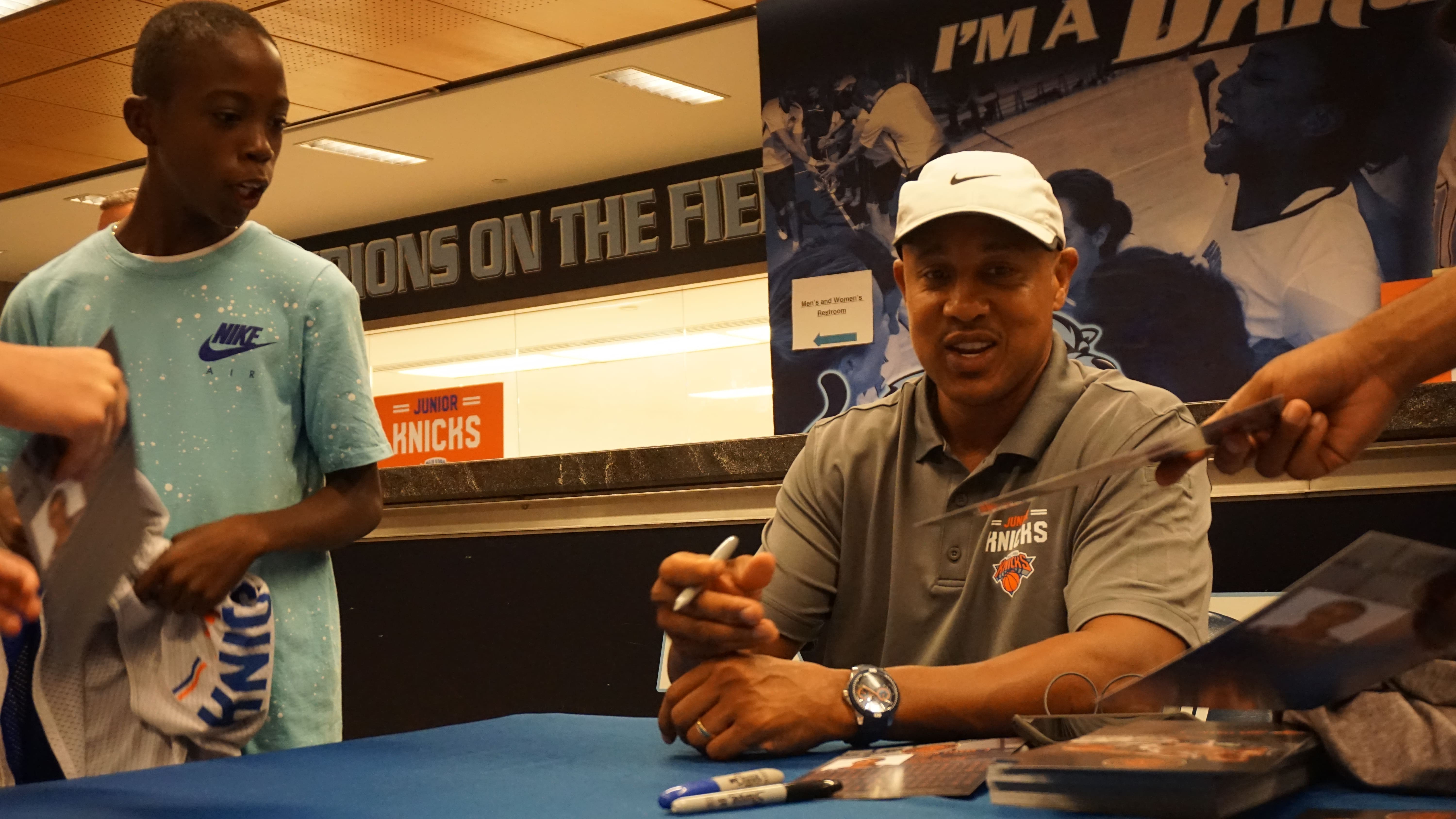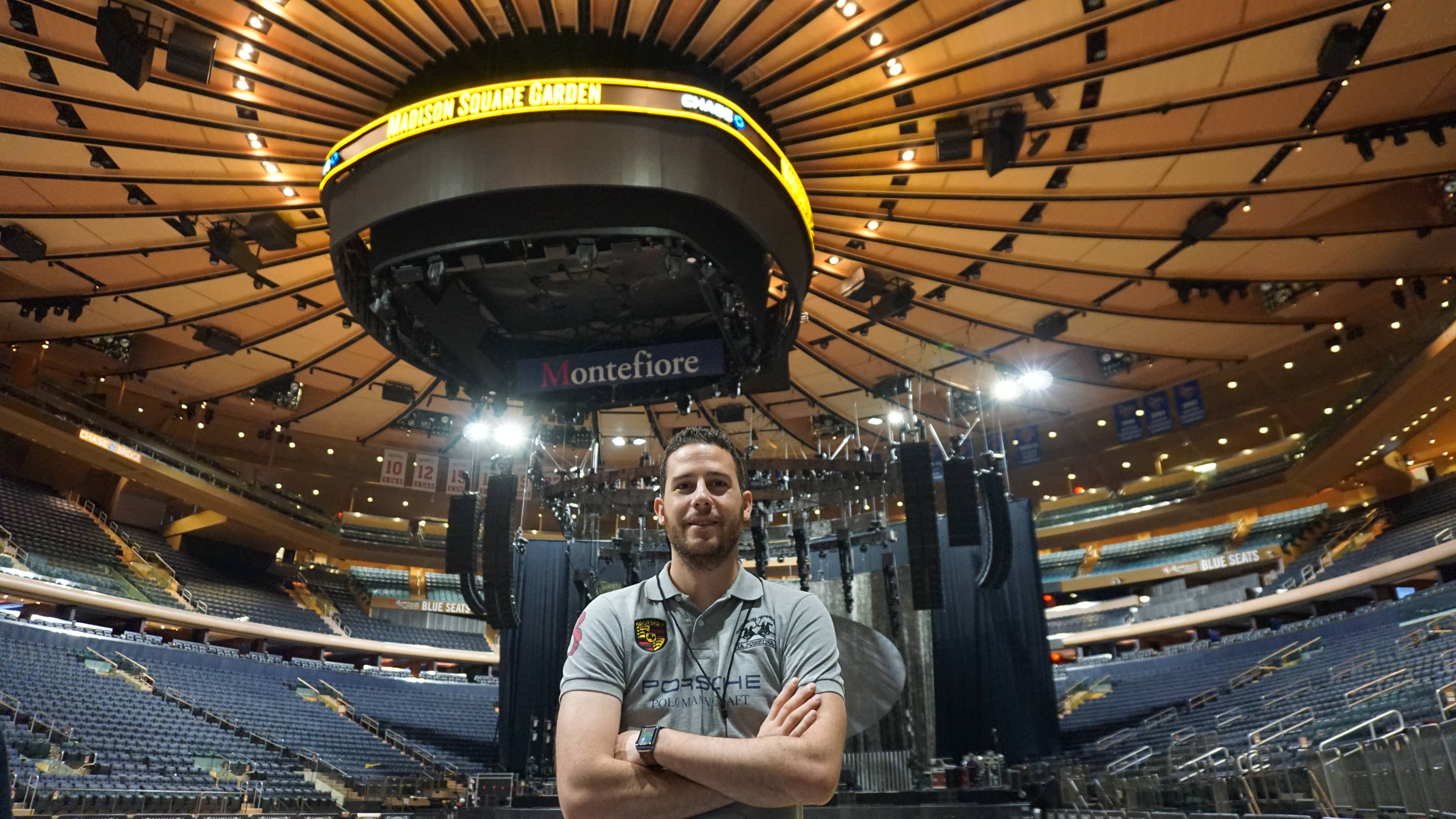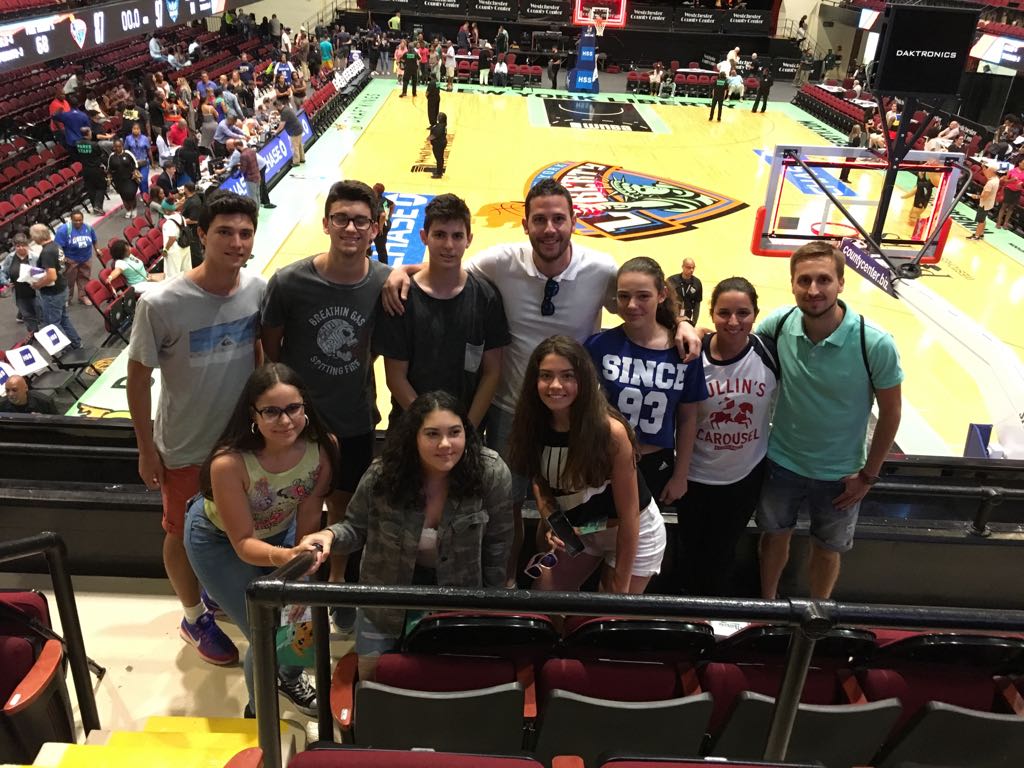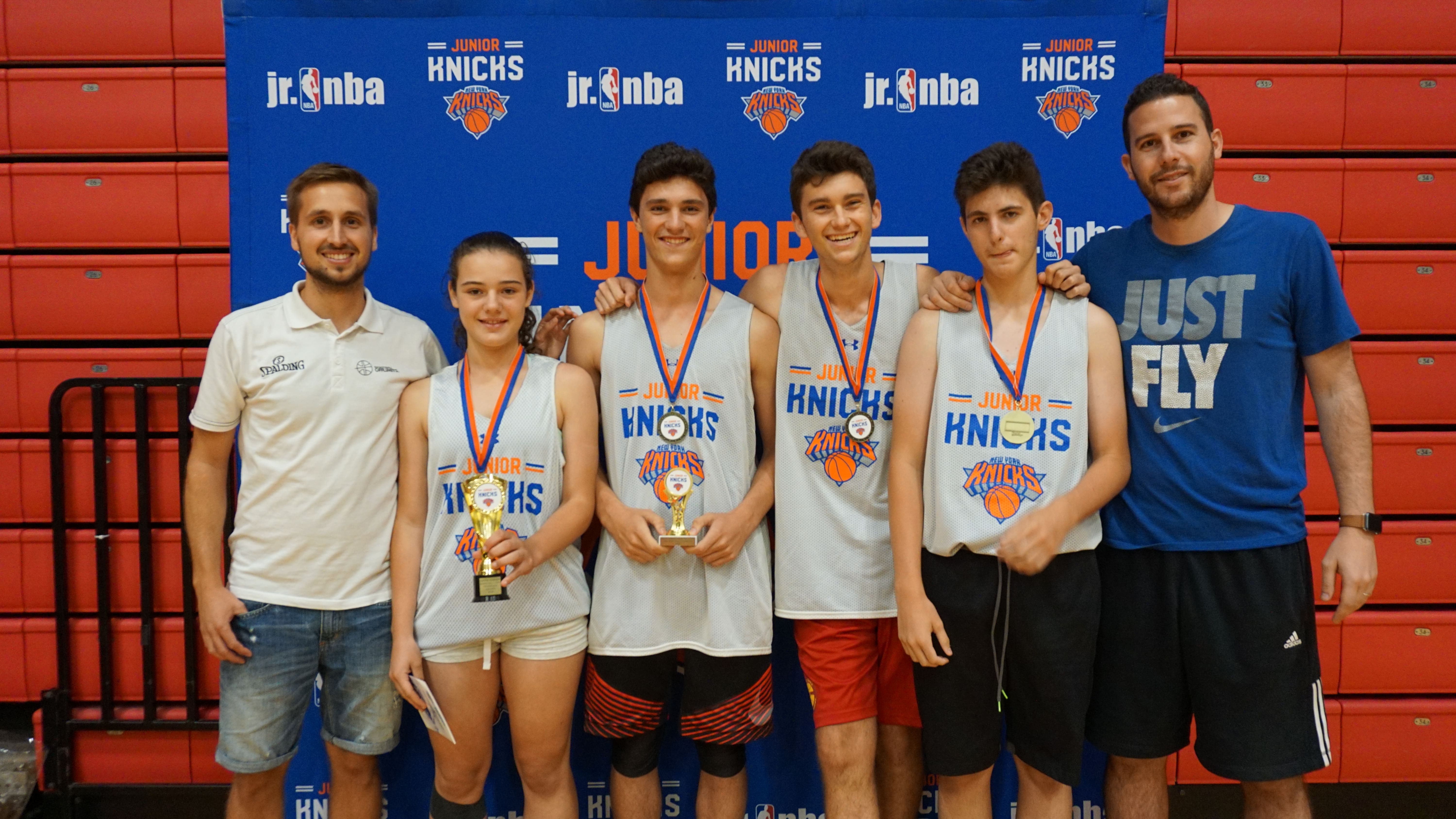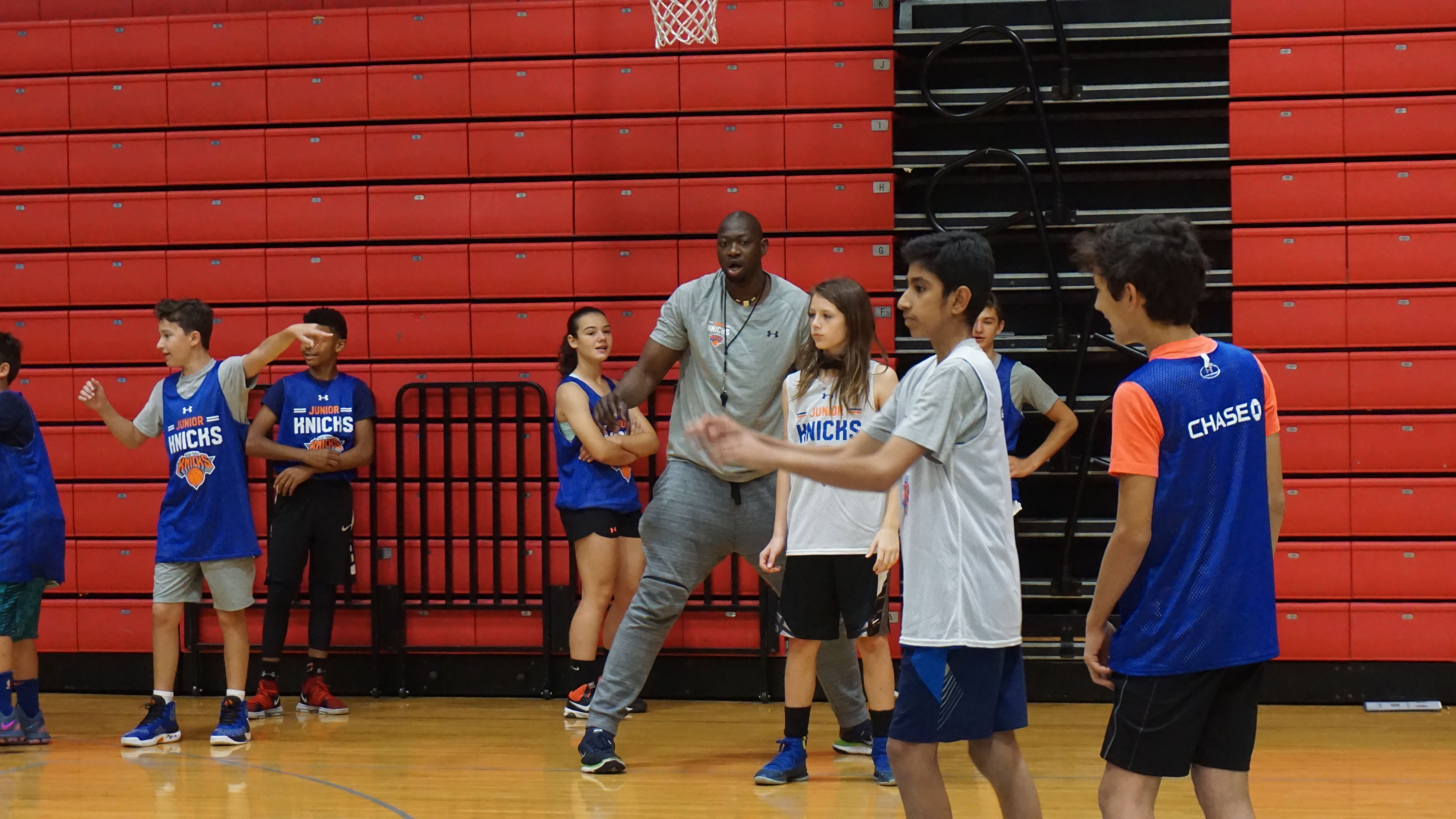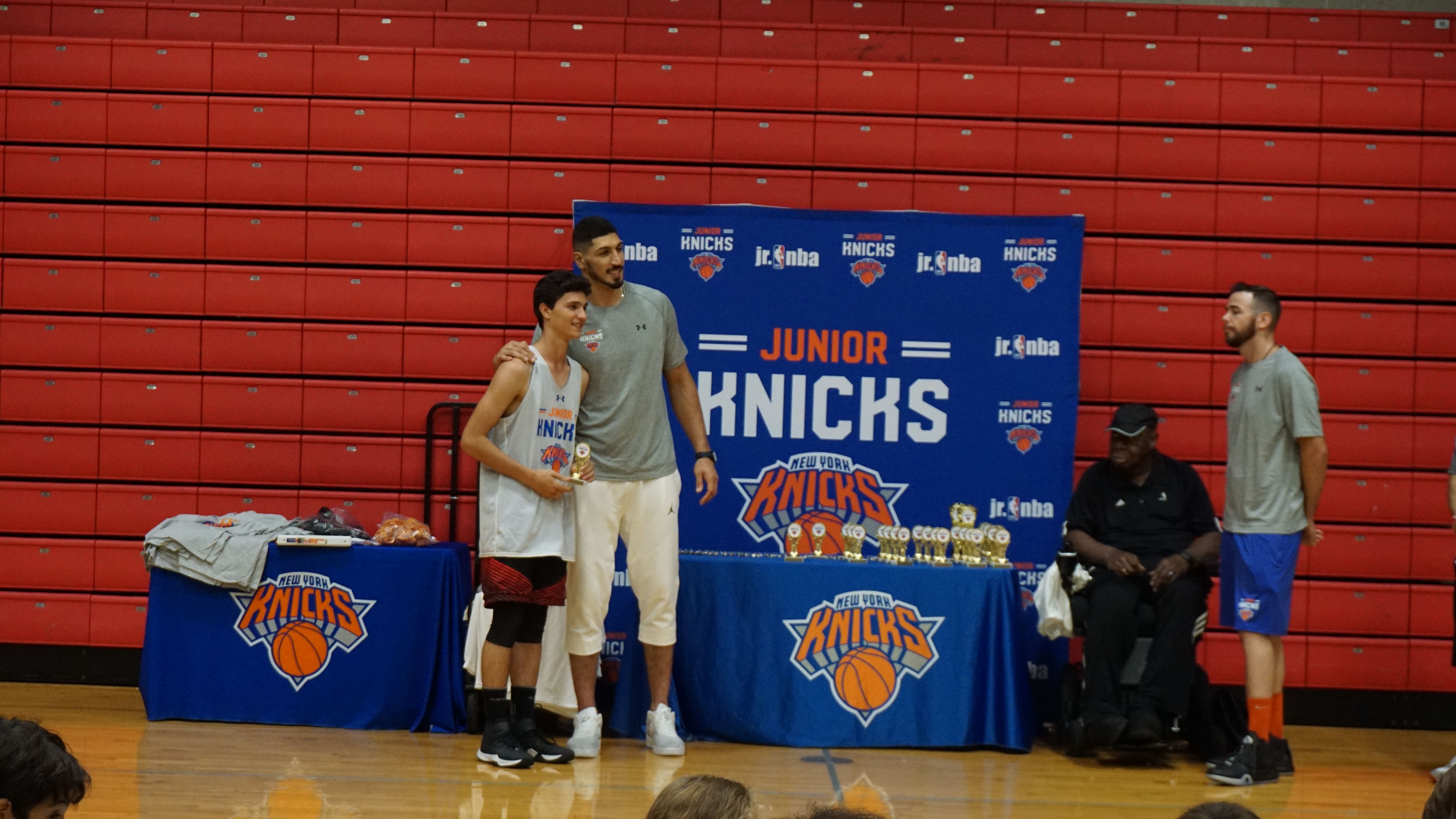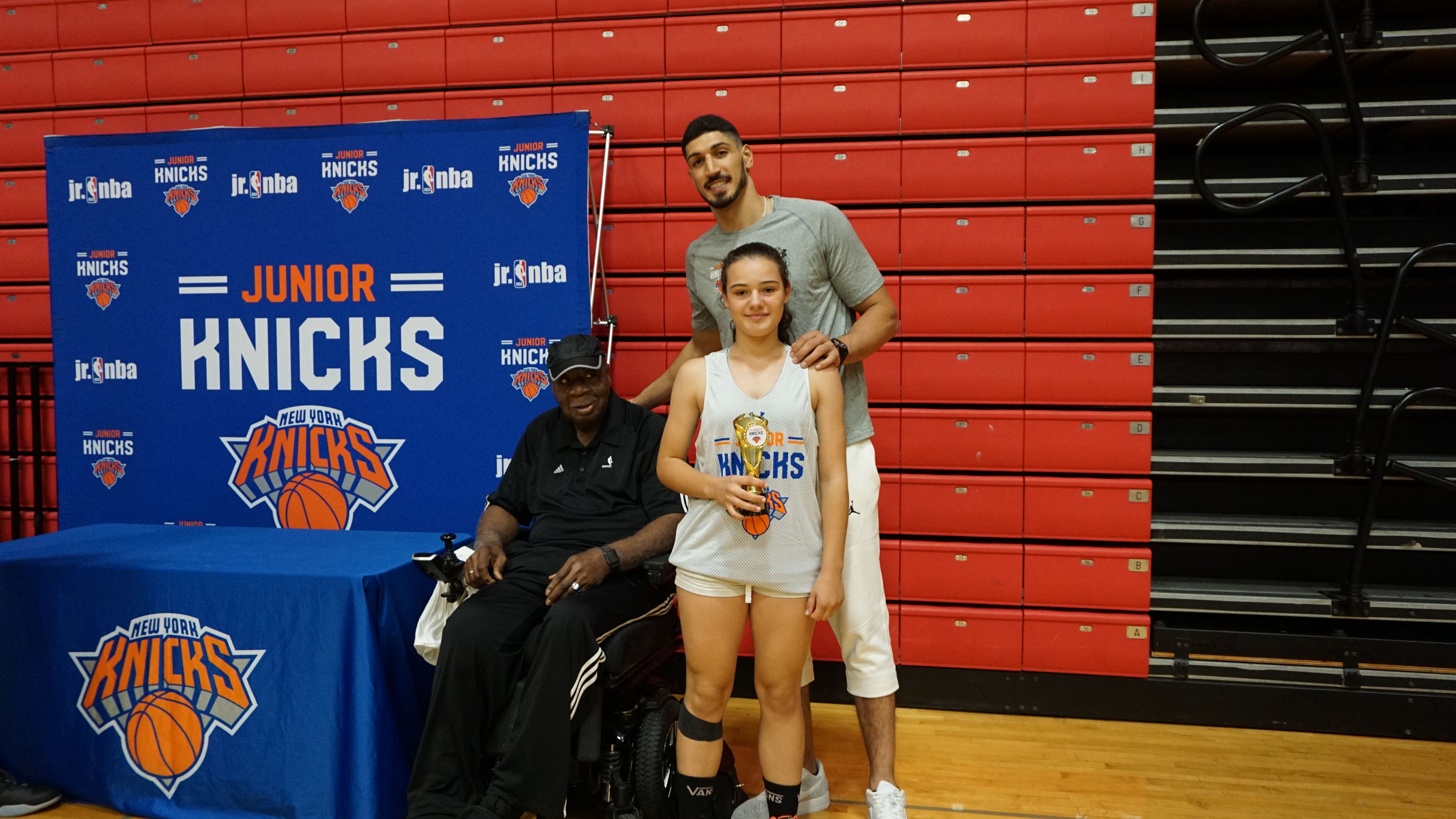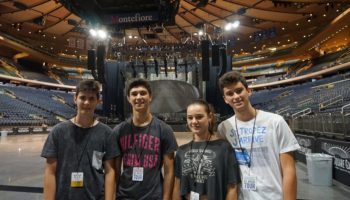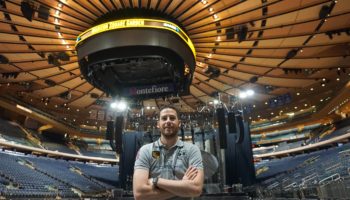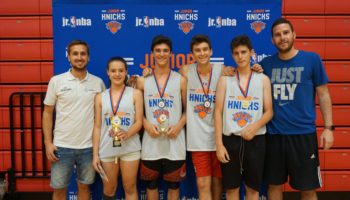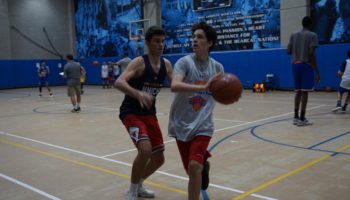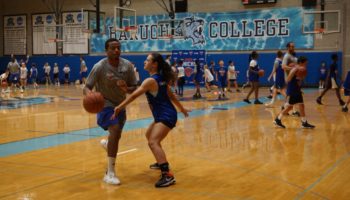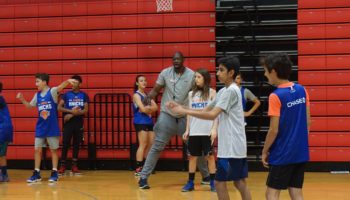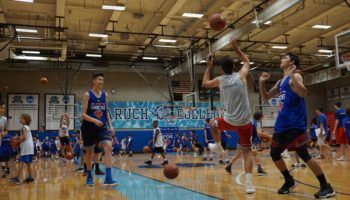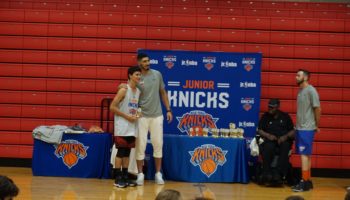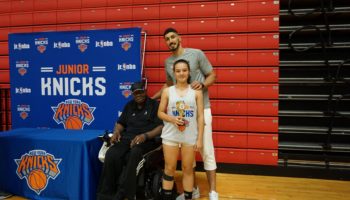 "BASKETBALL CITY" JULIOL 2017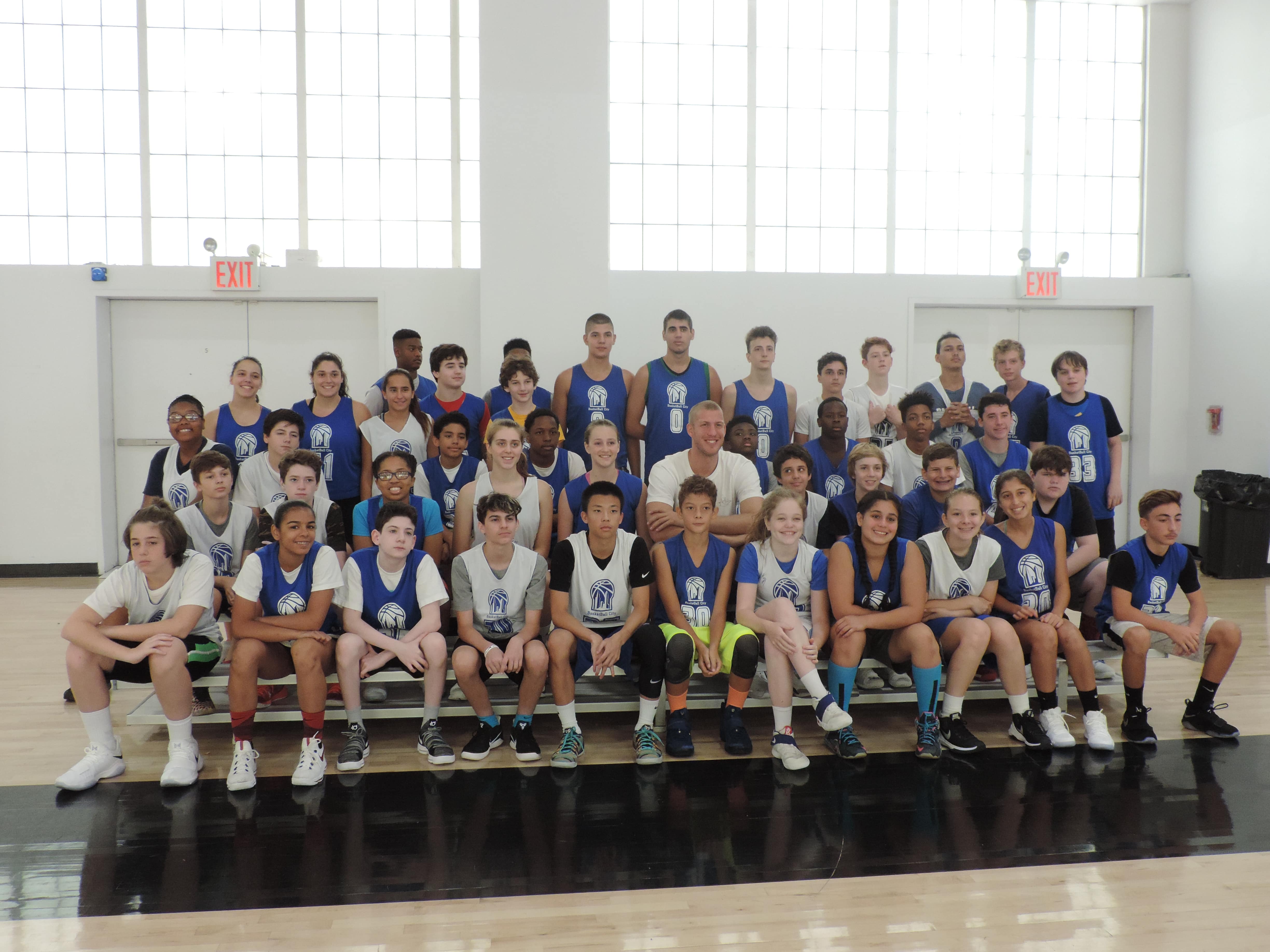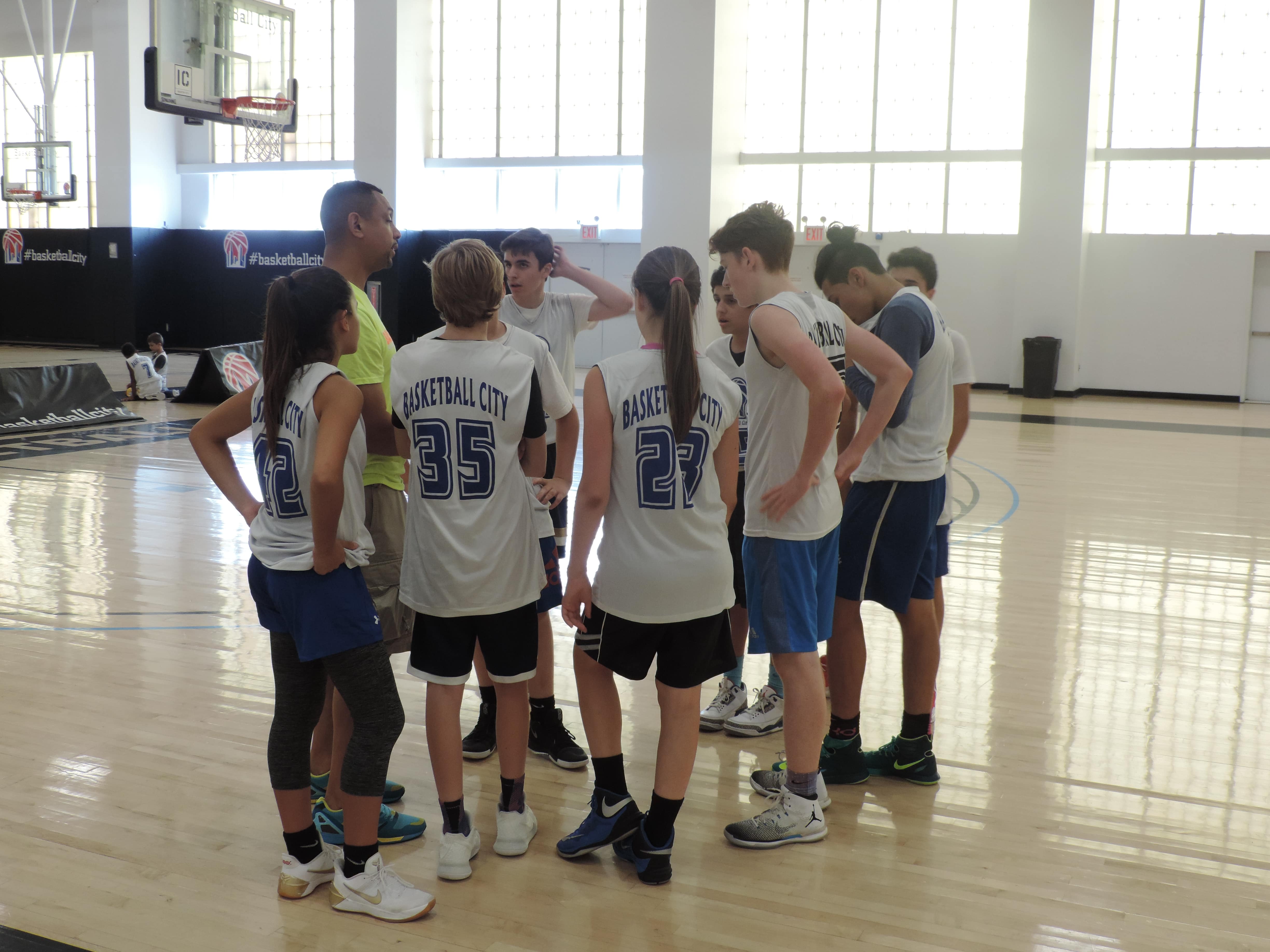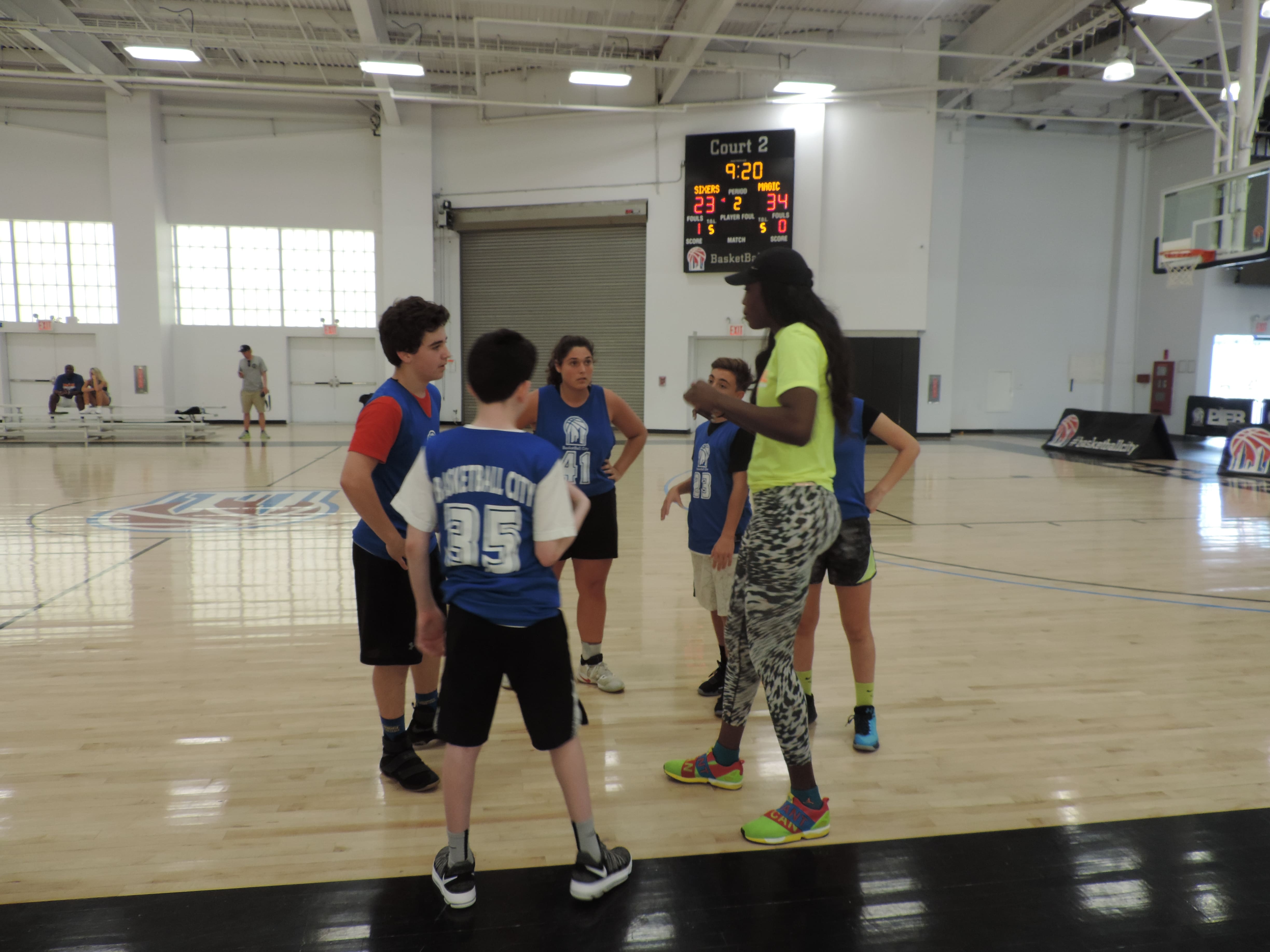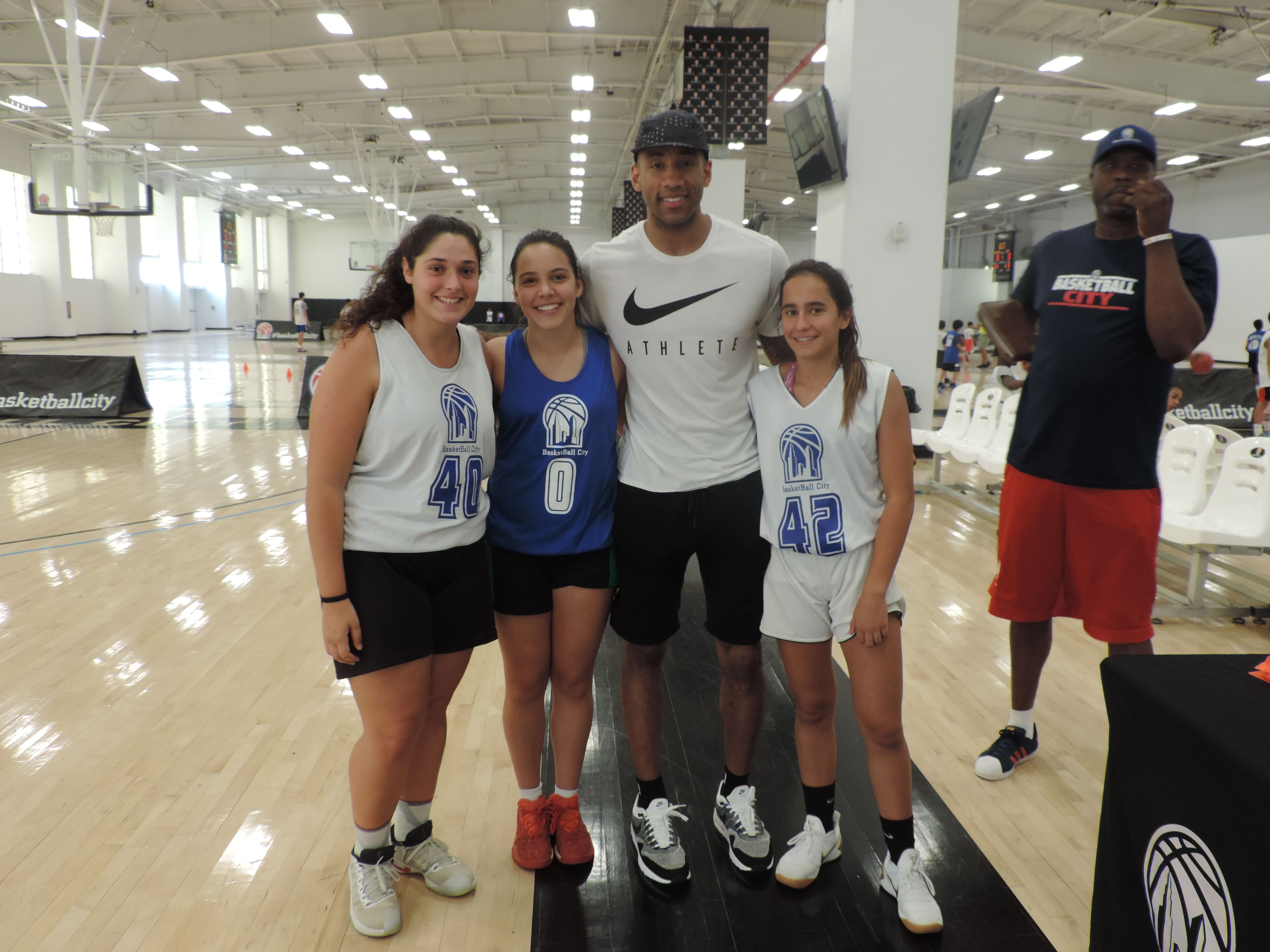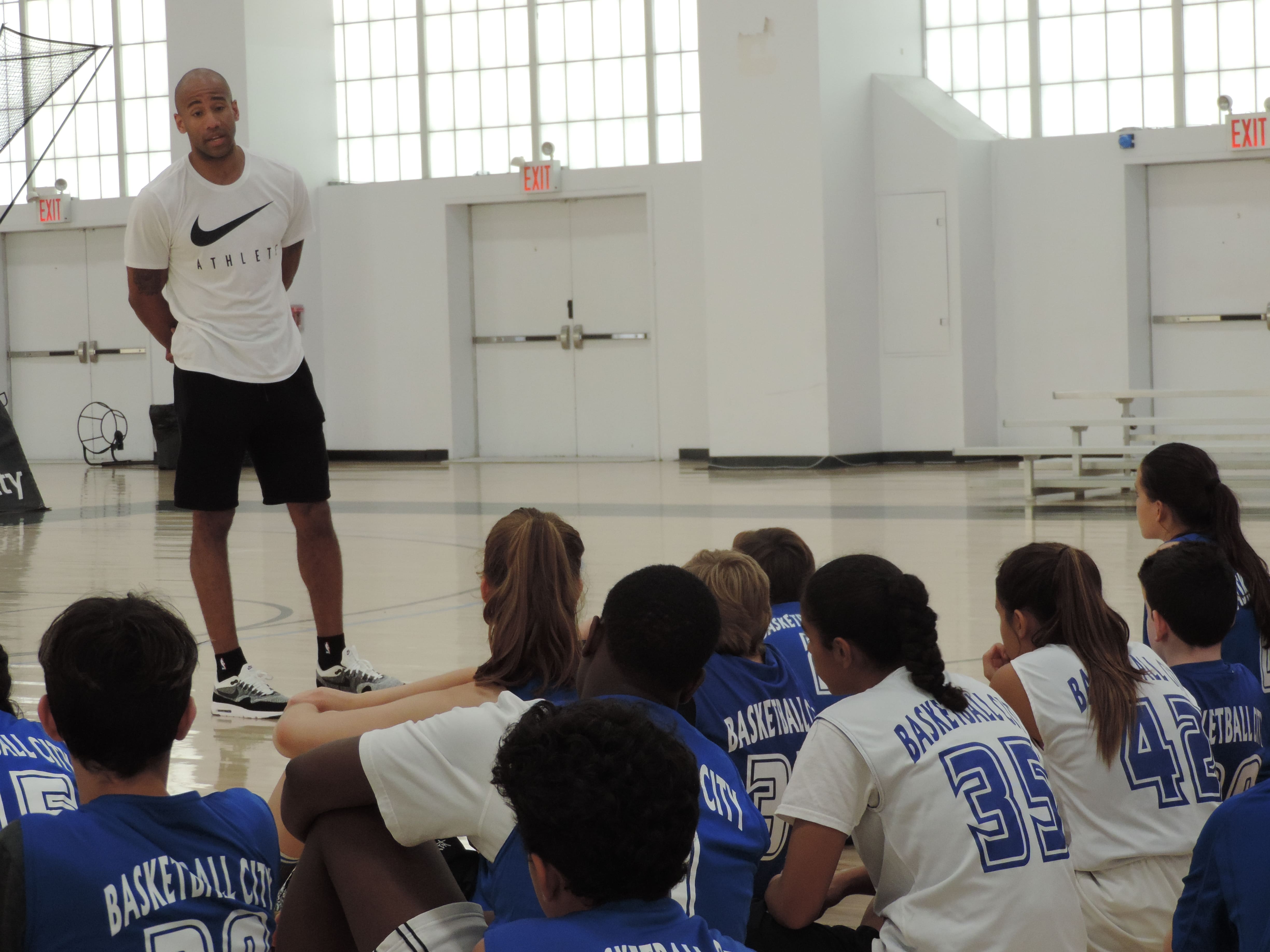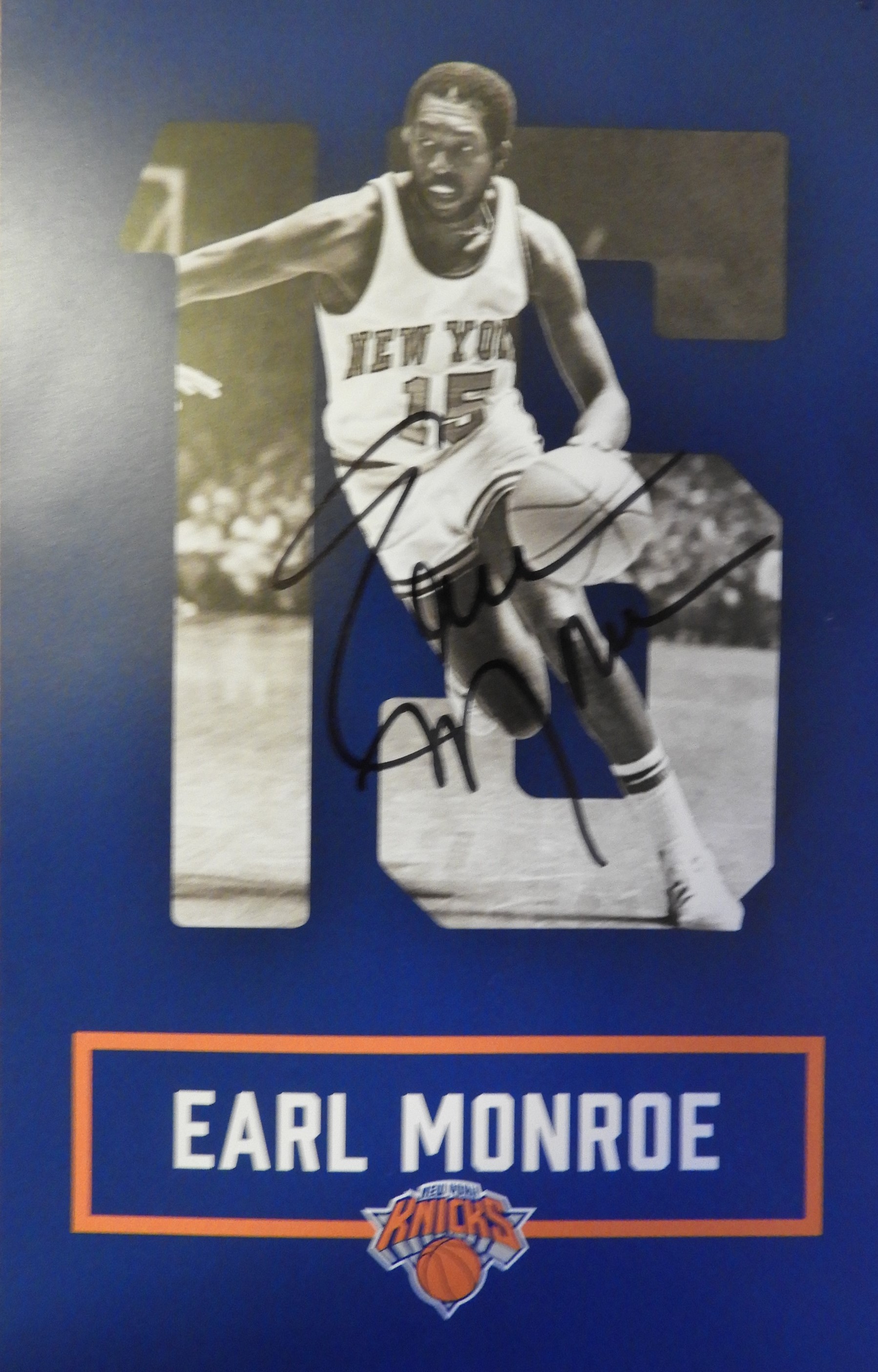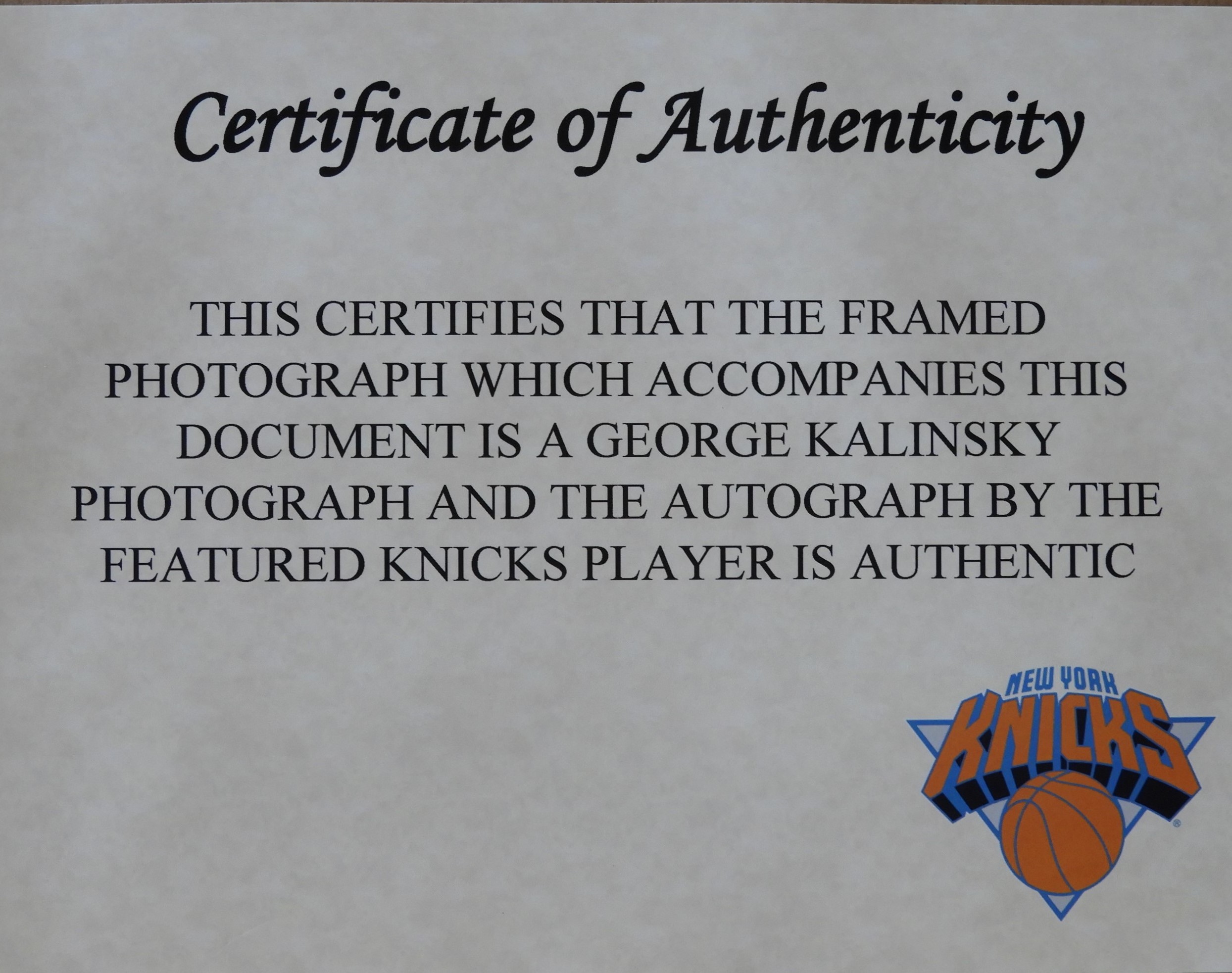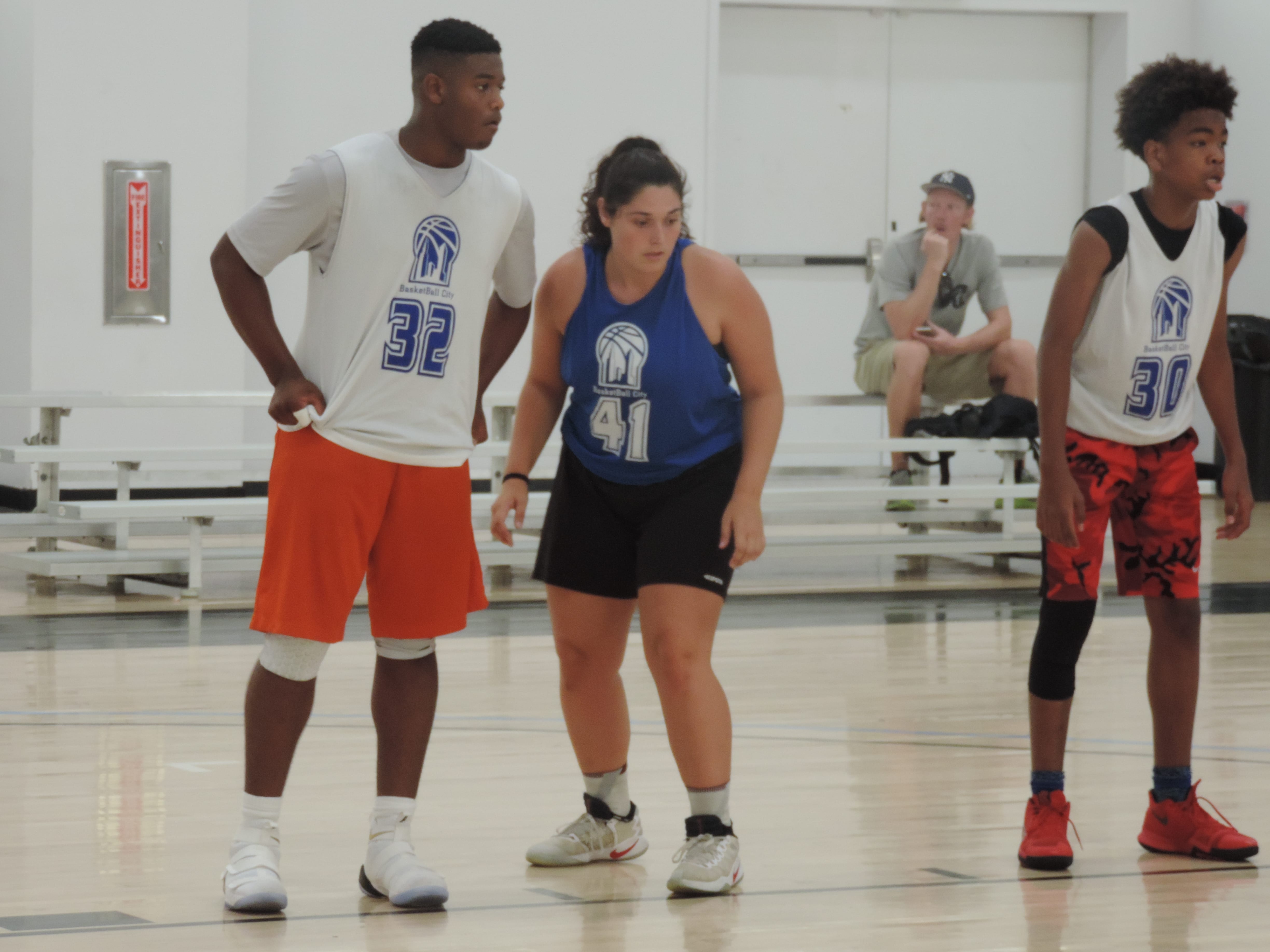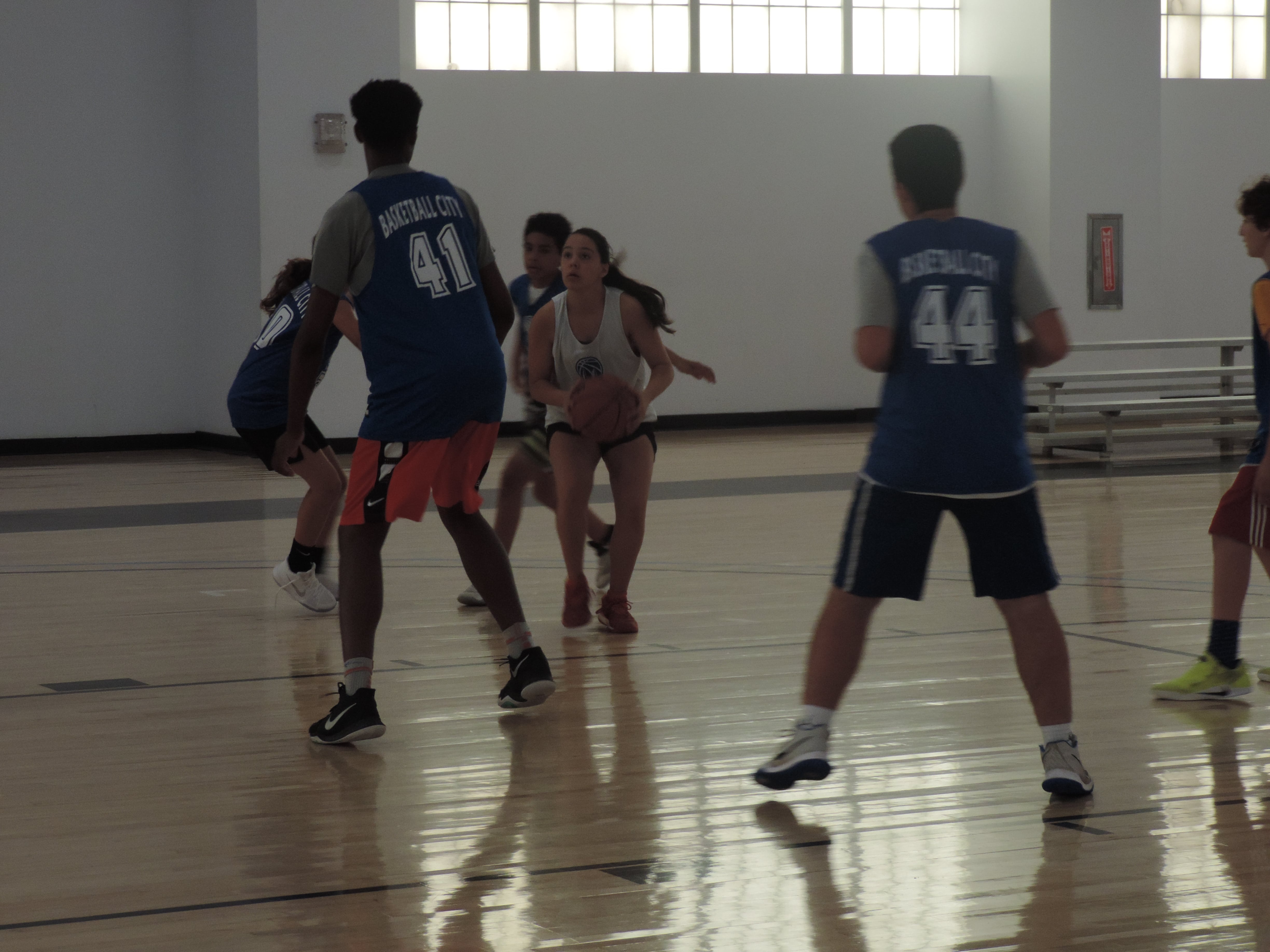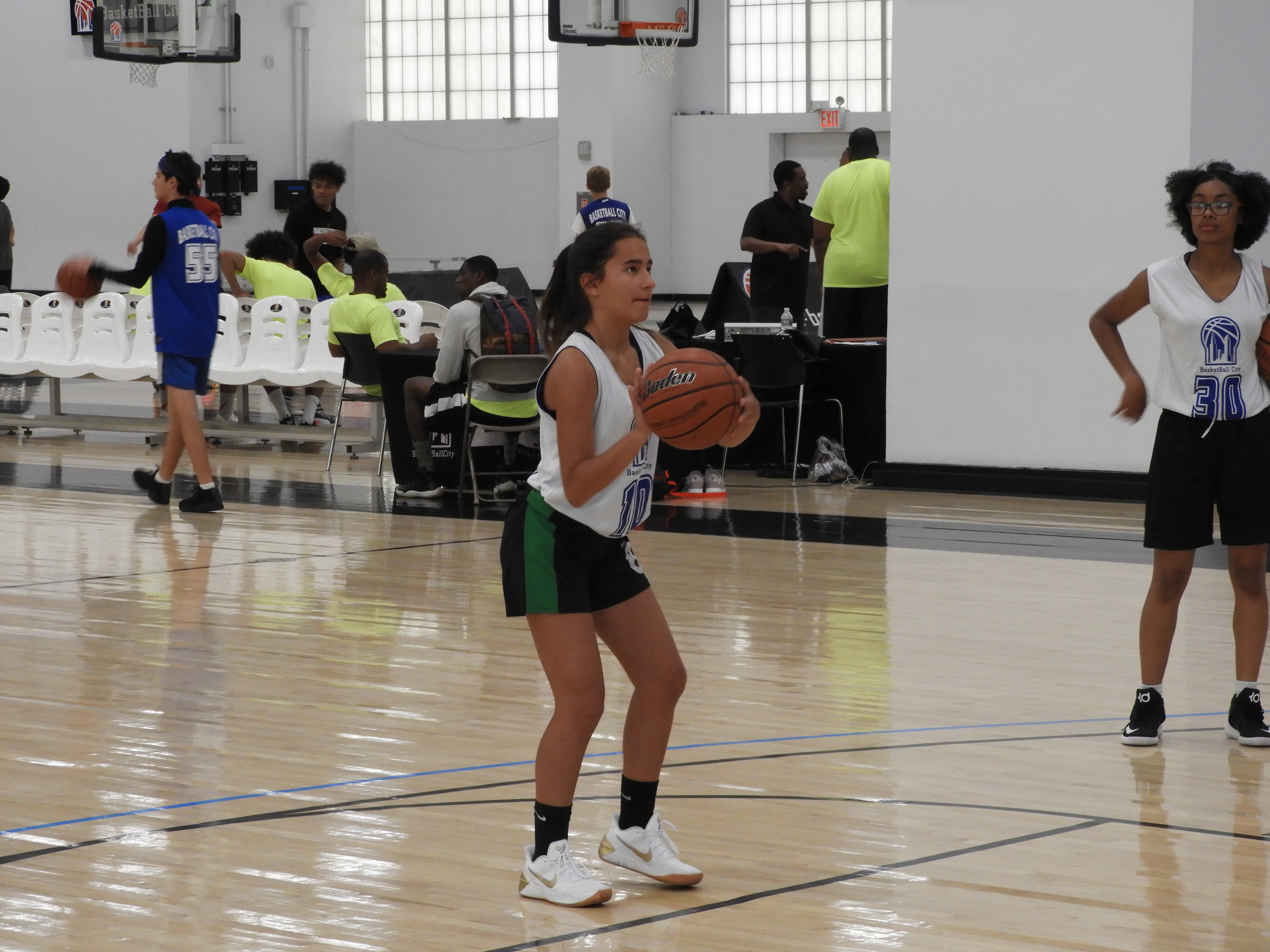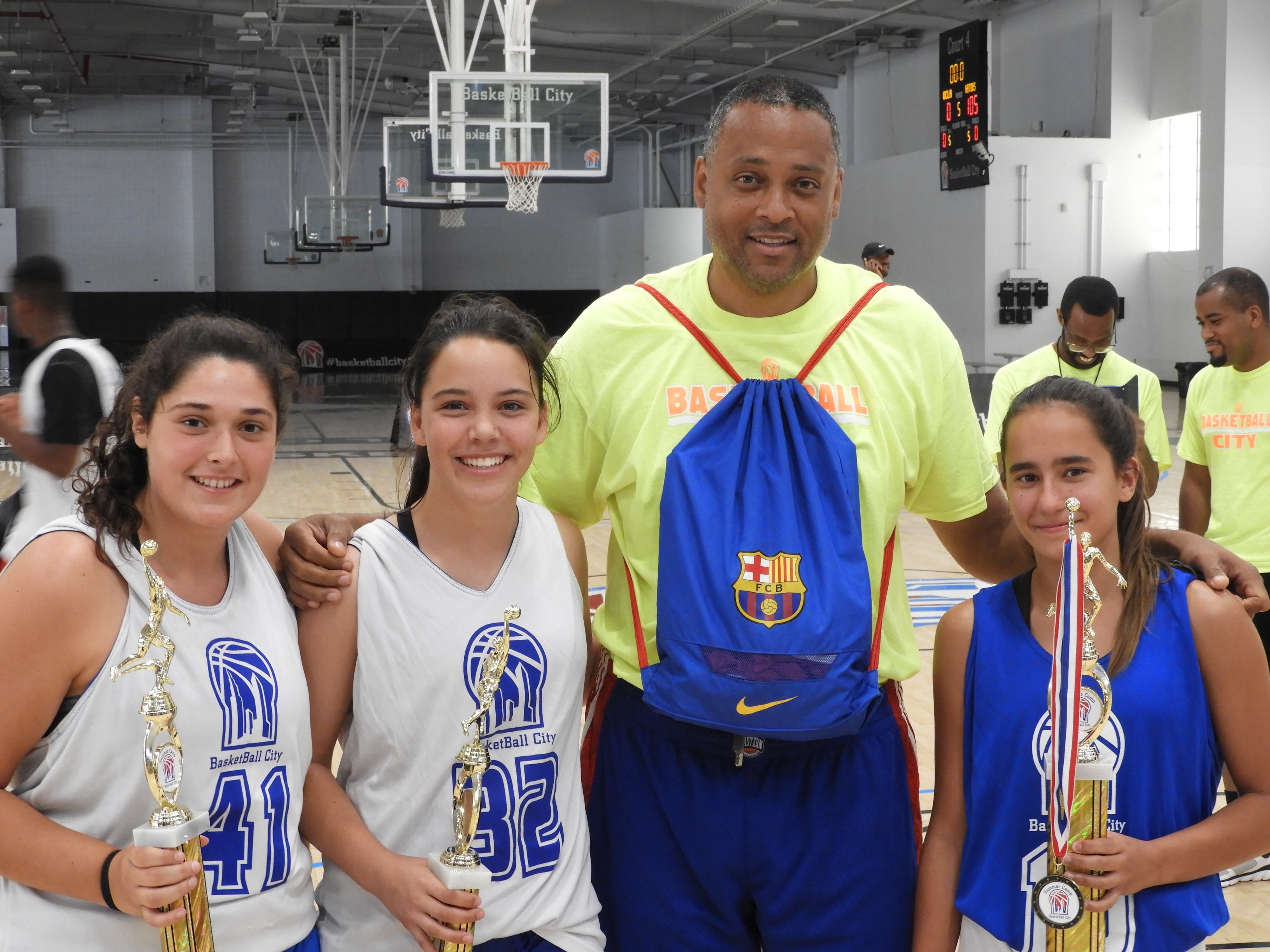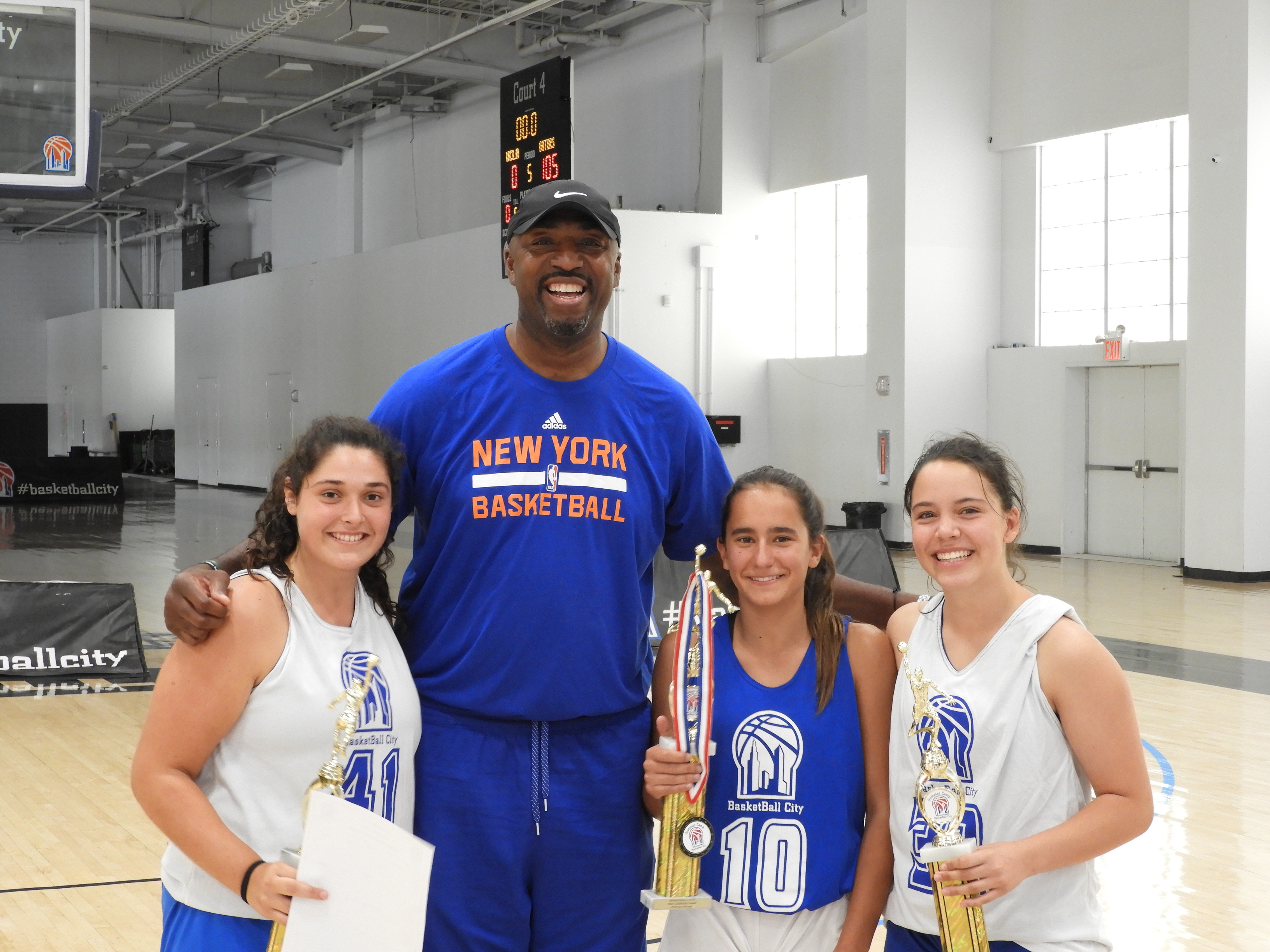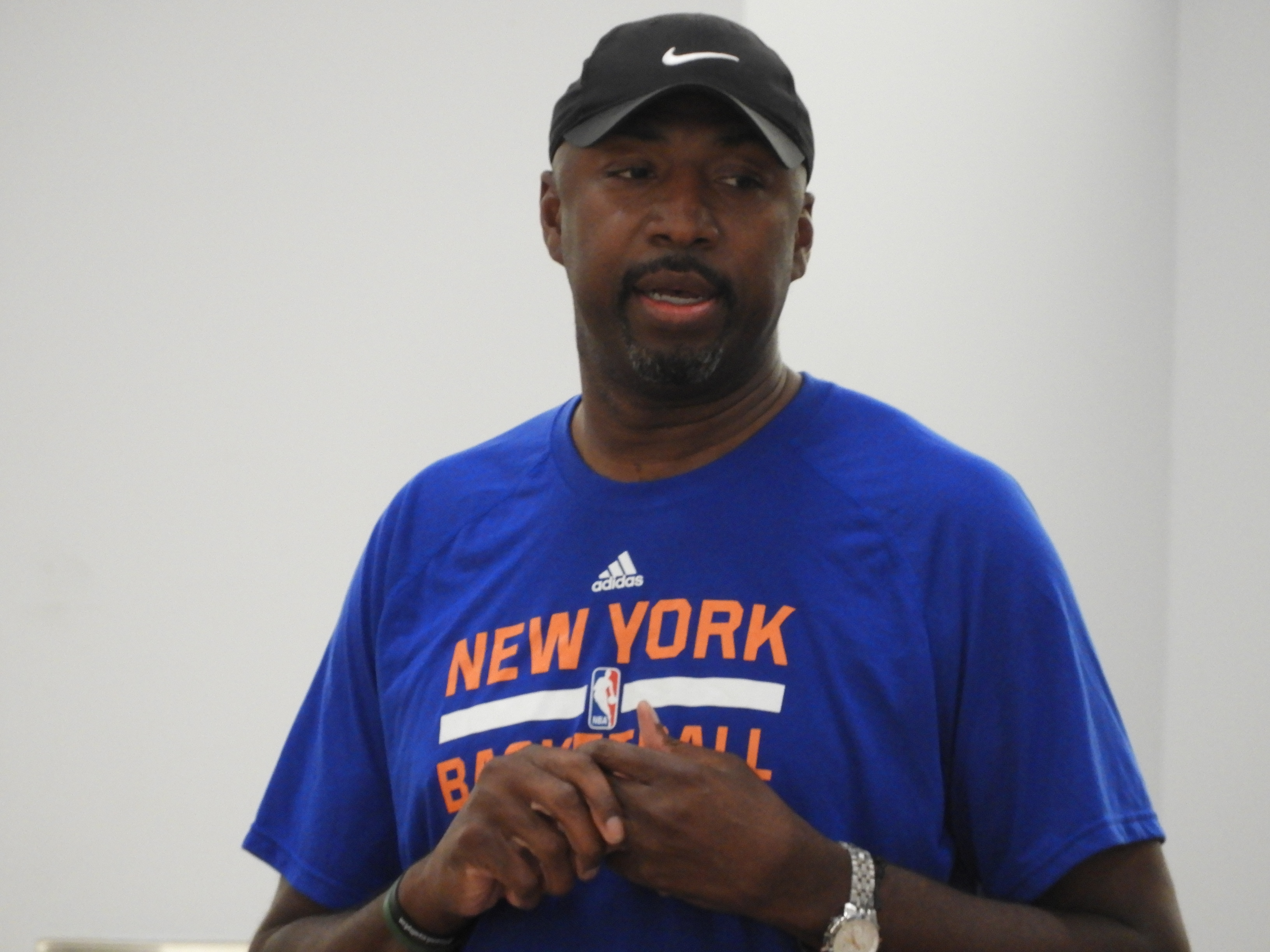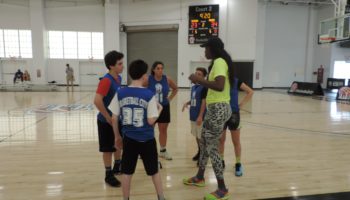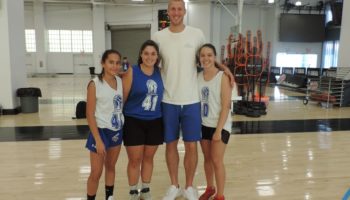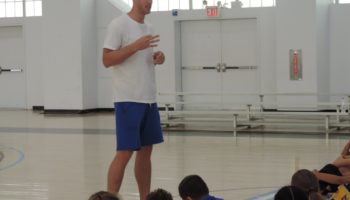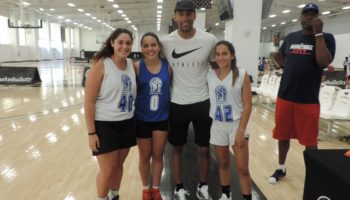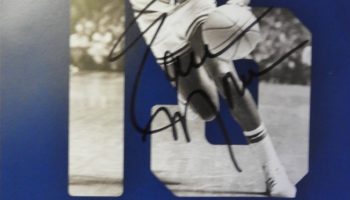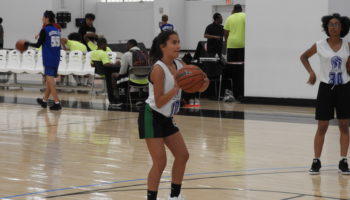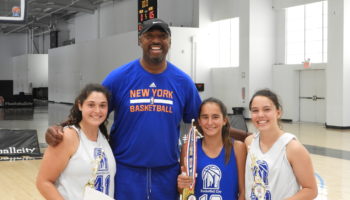 "JUNIOR KNICKS" JULIOL 2017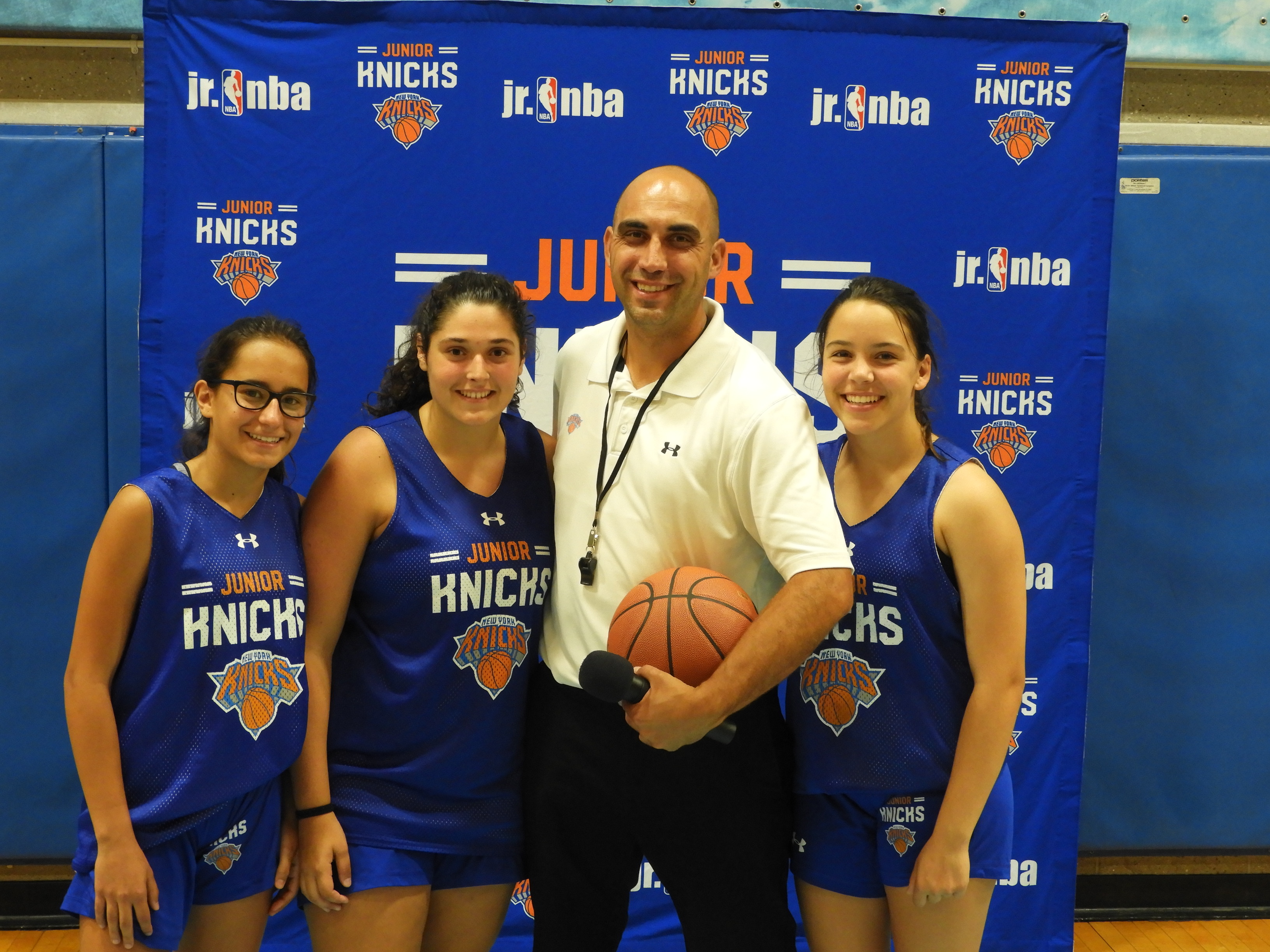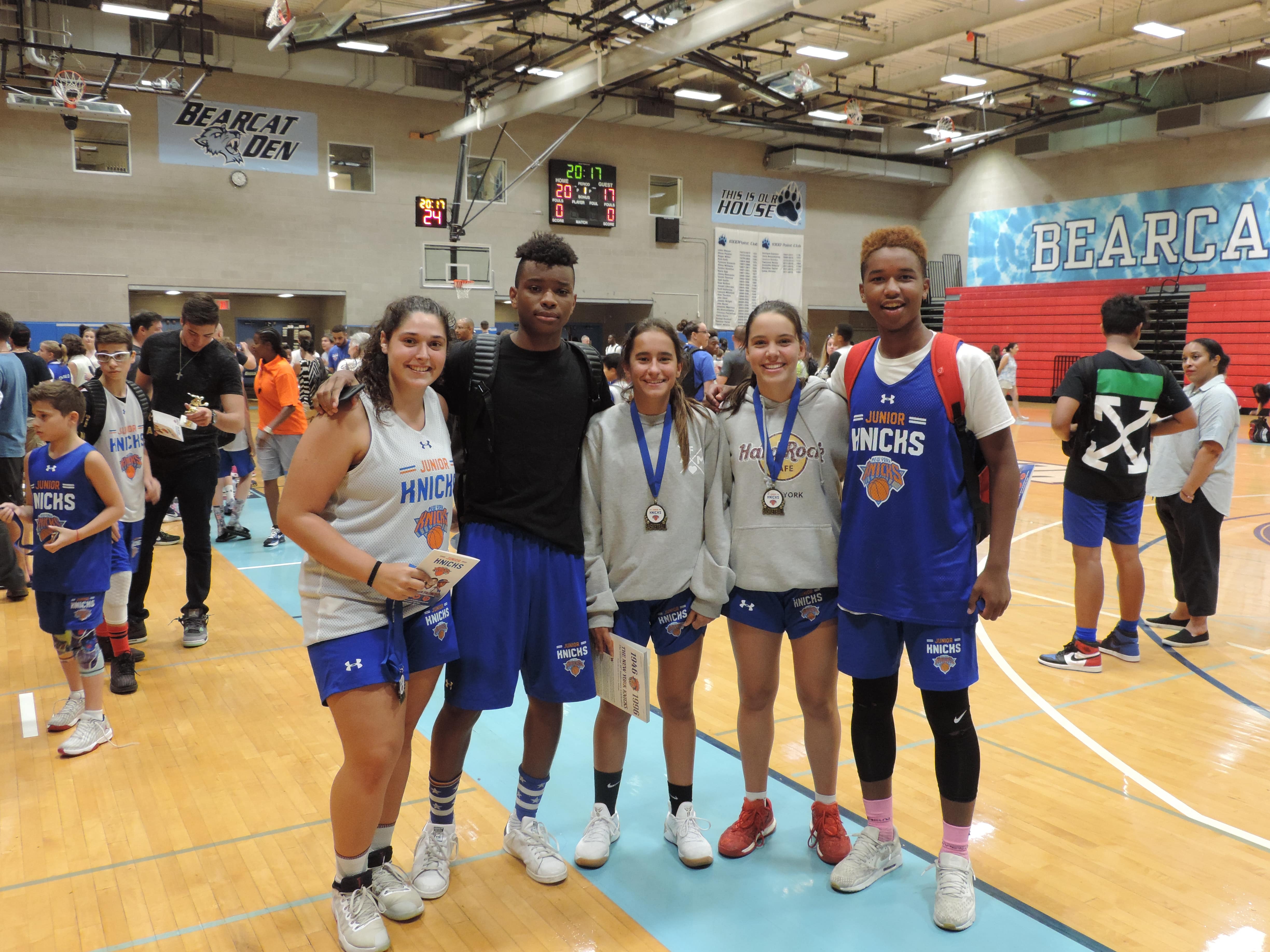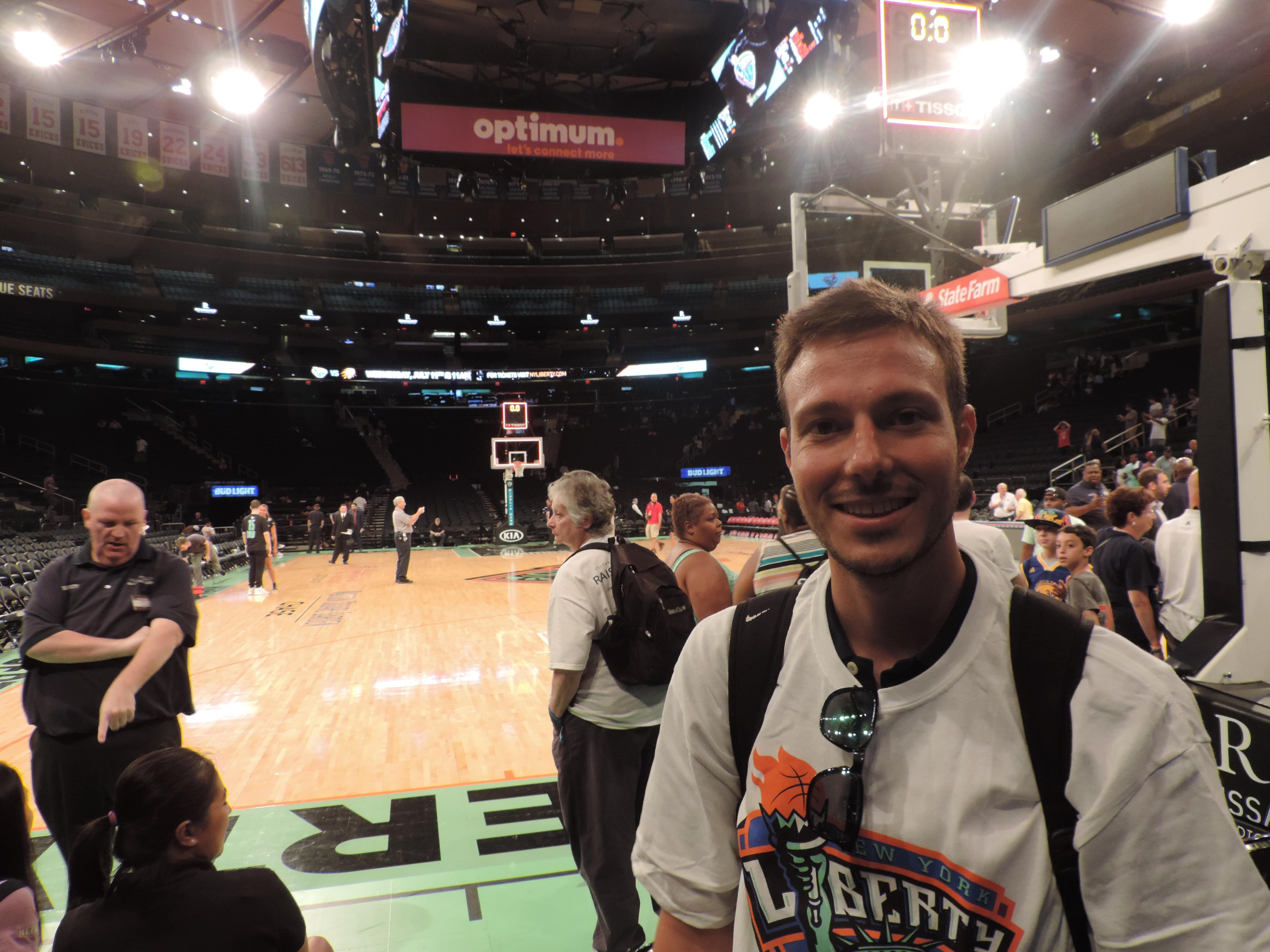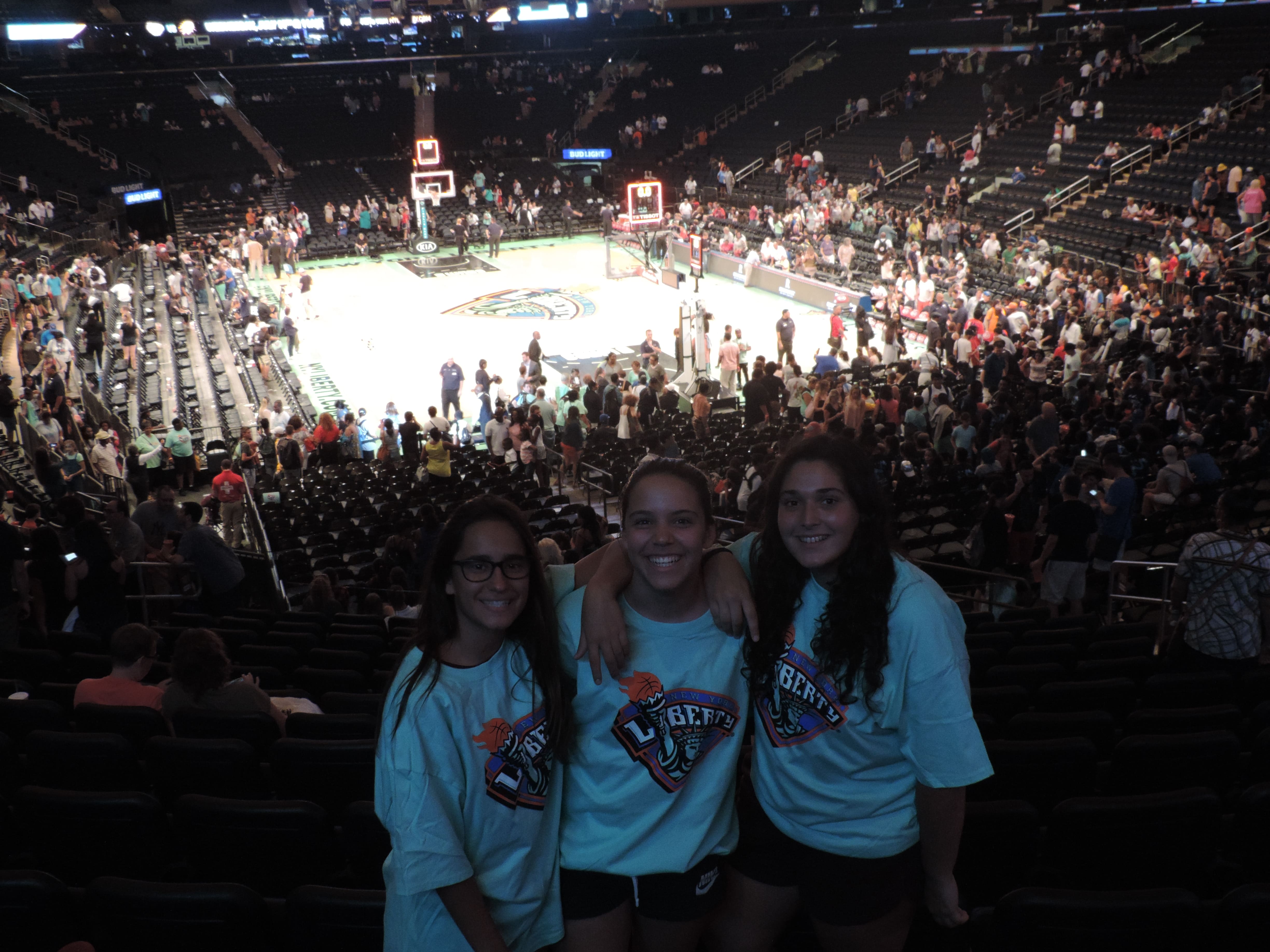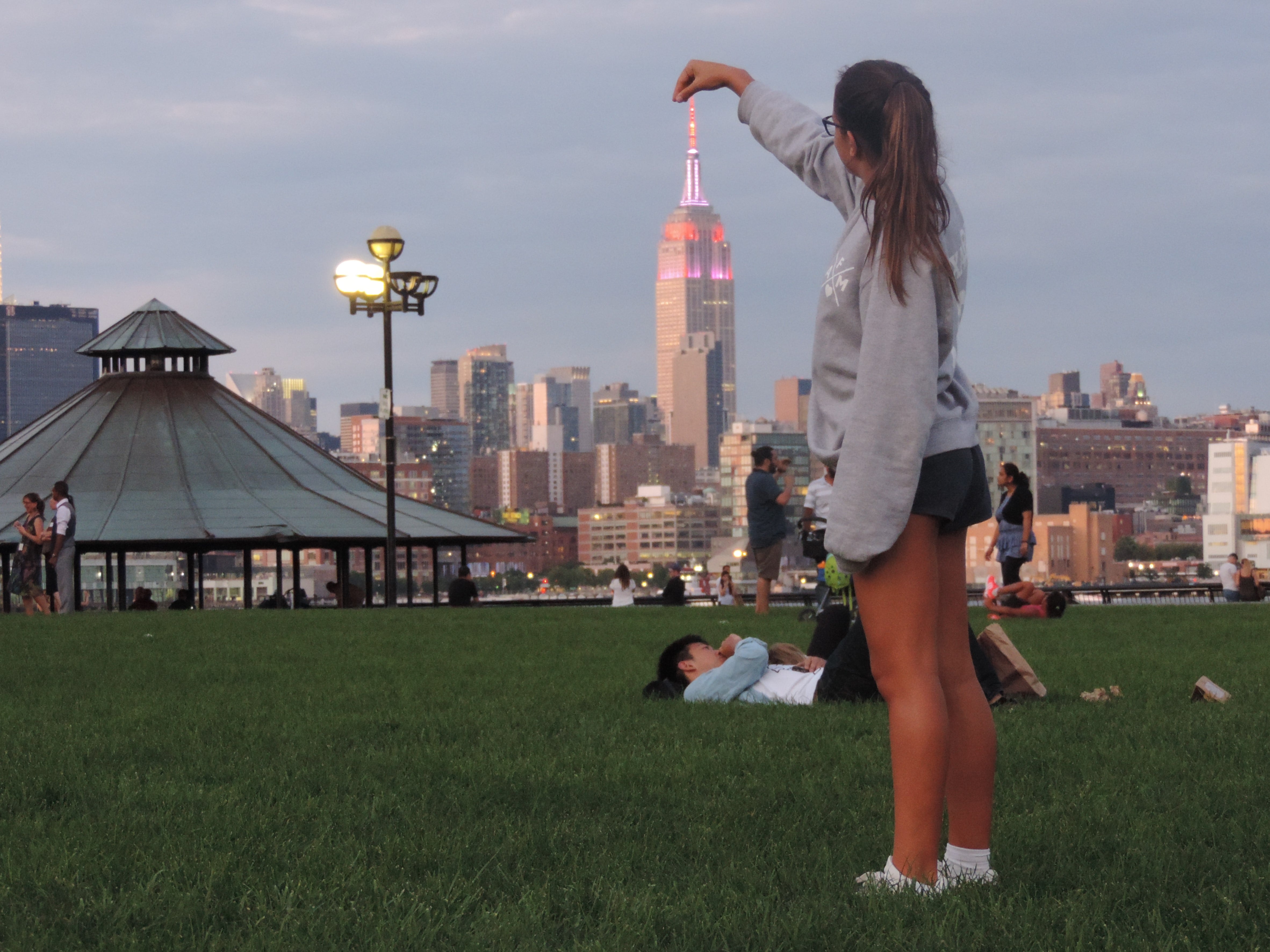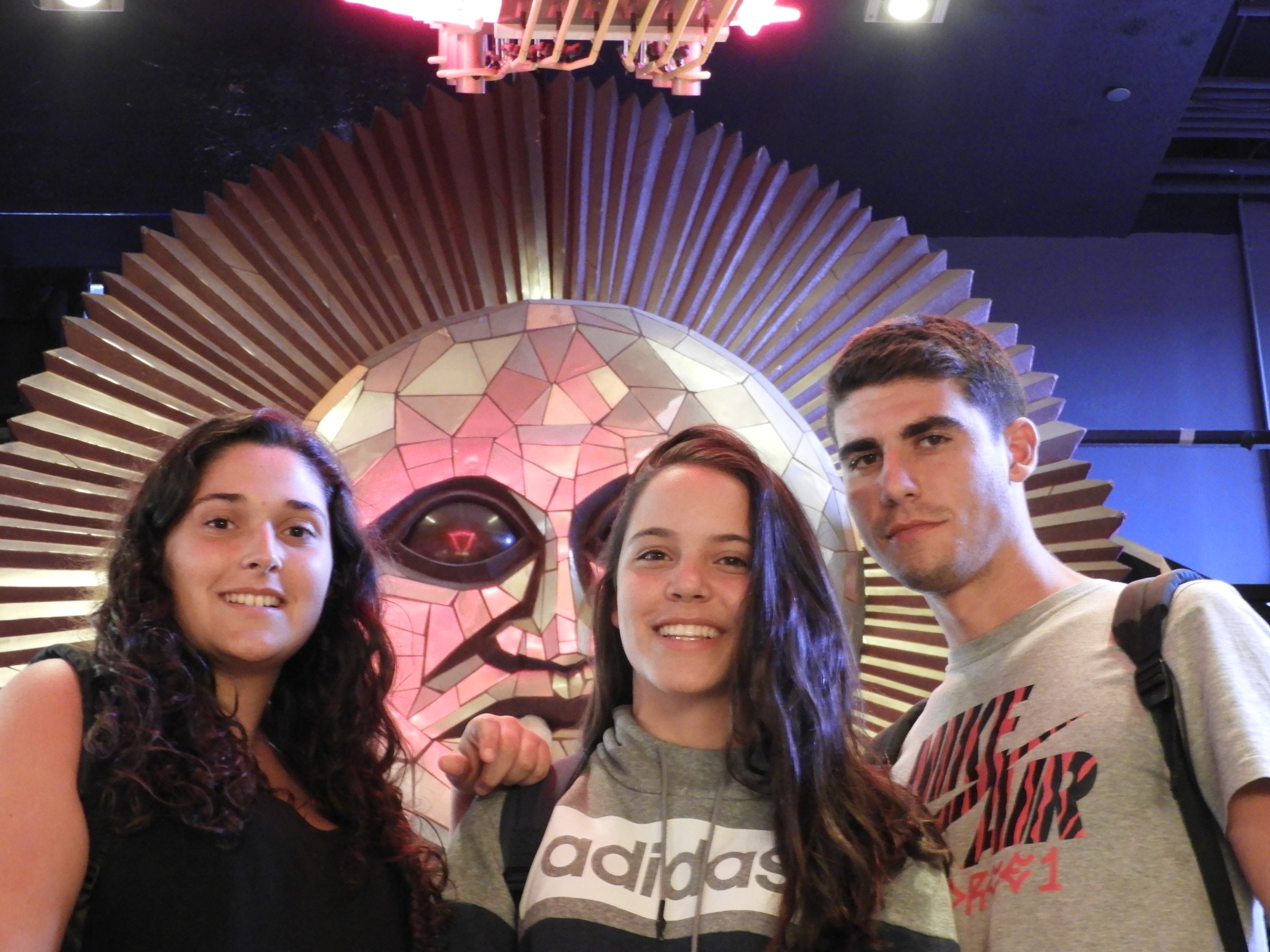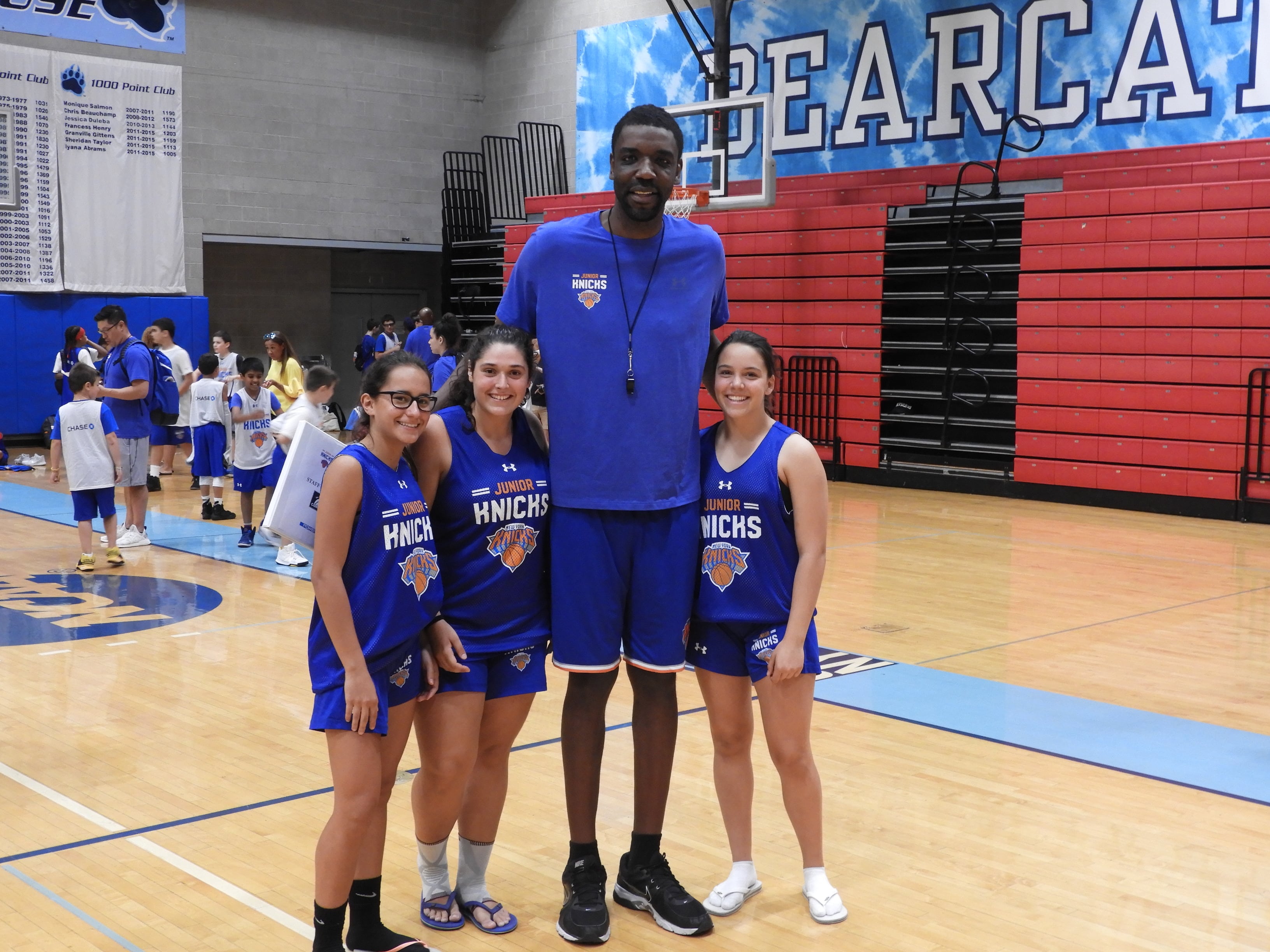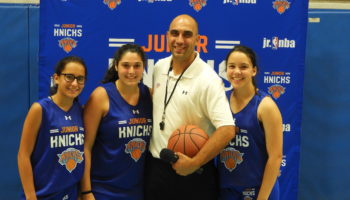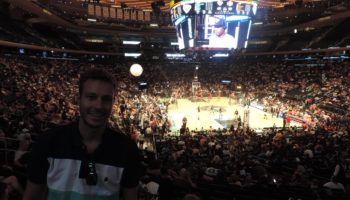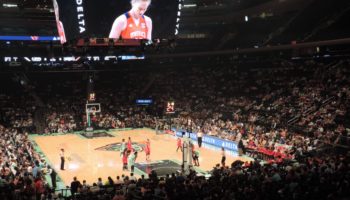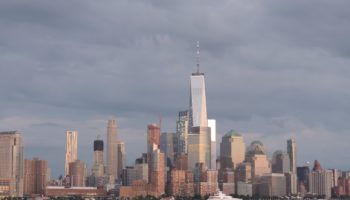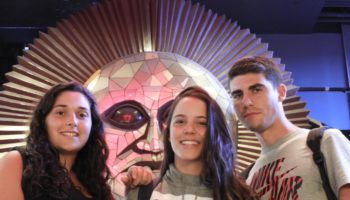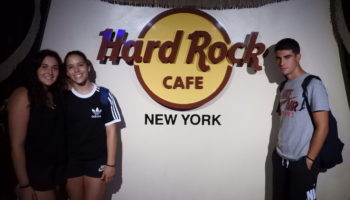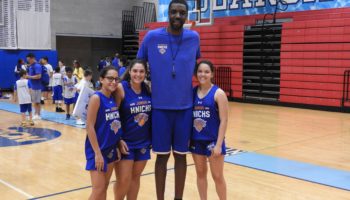 "BASKETBALL CITY" JULIOL 2015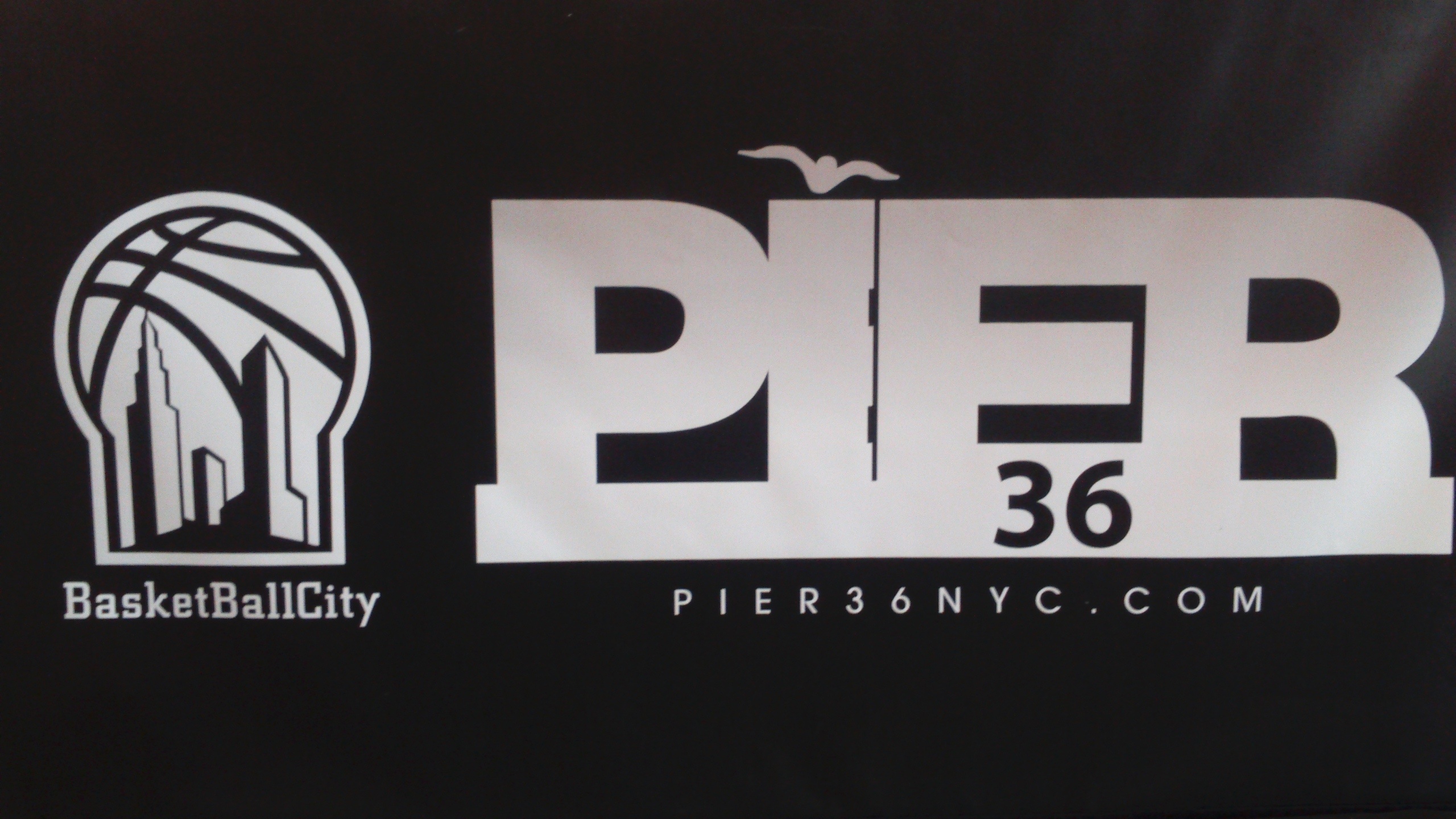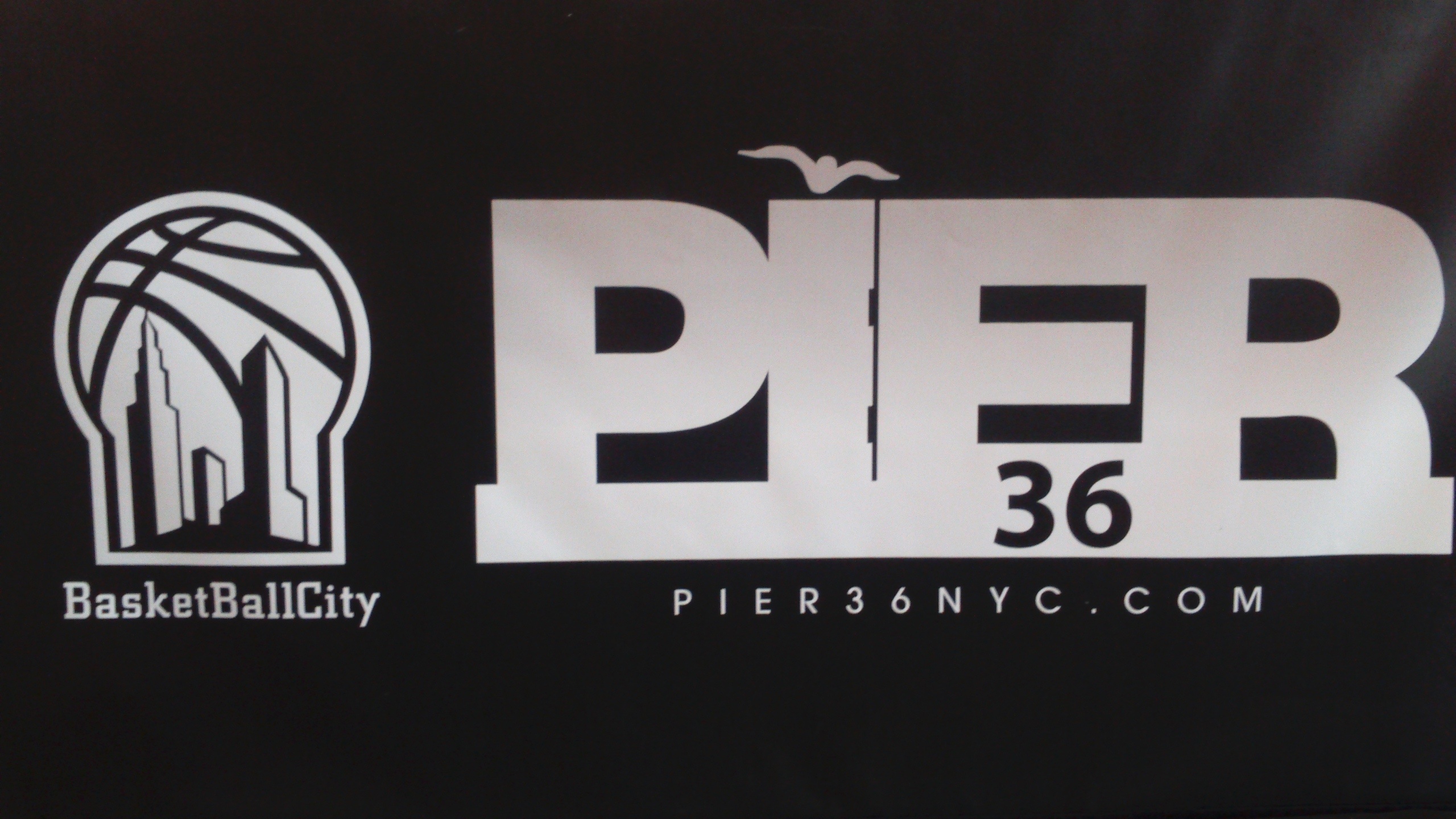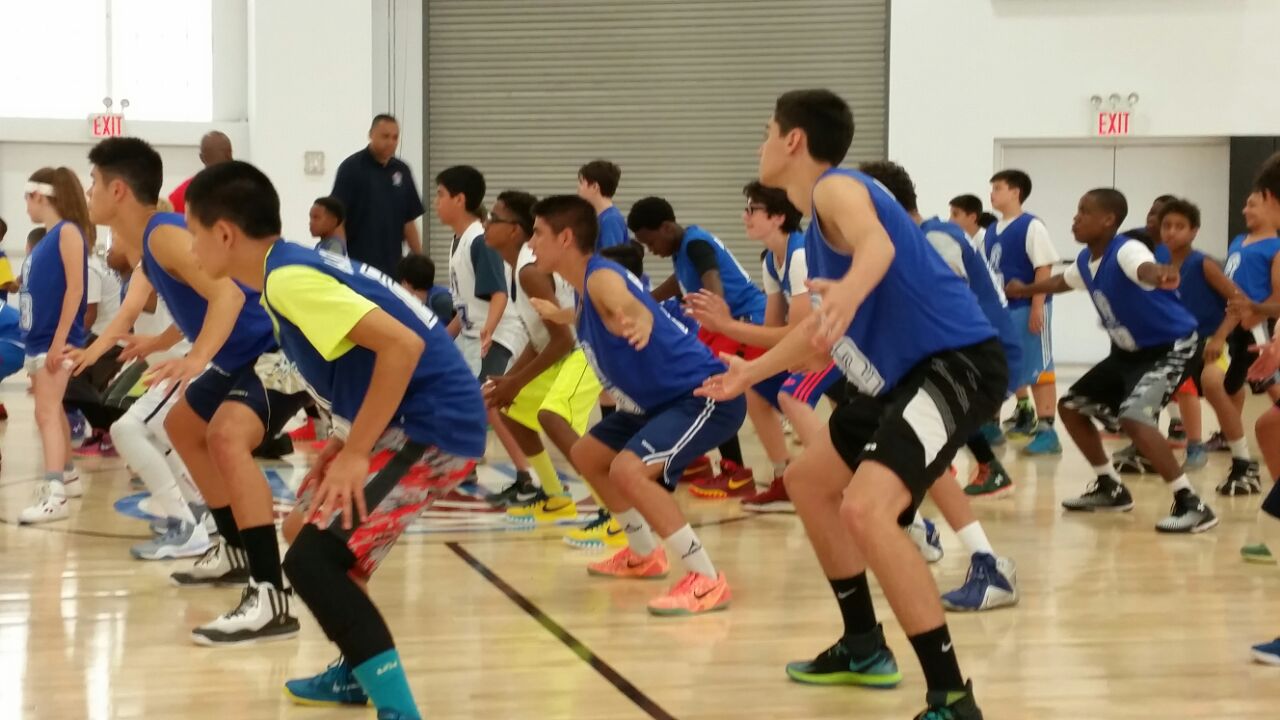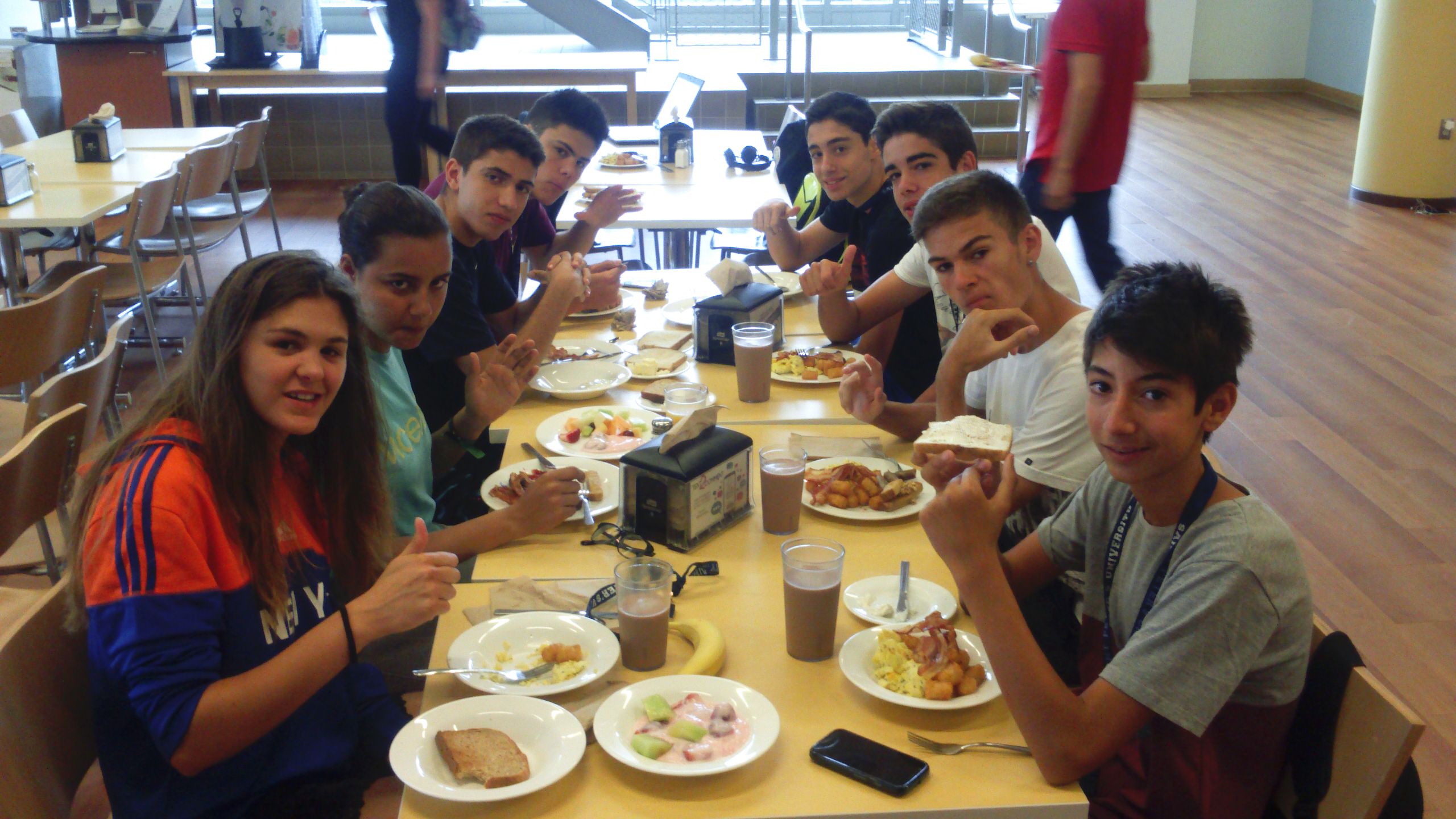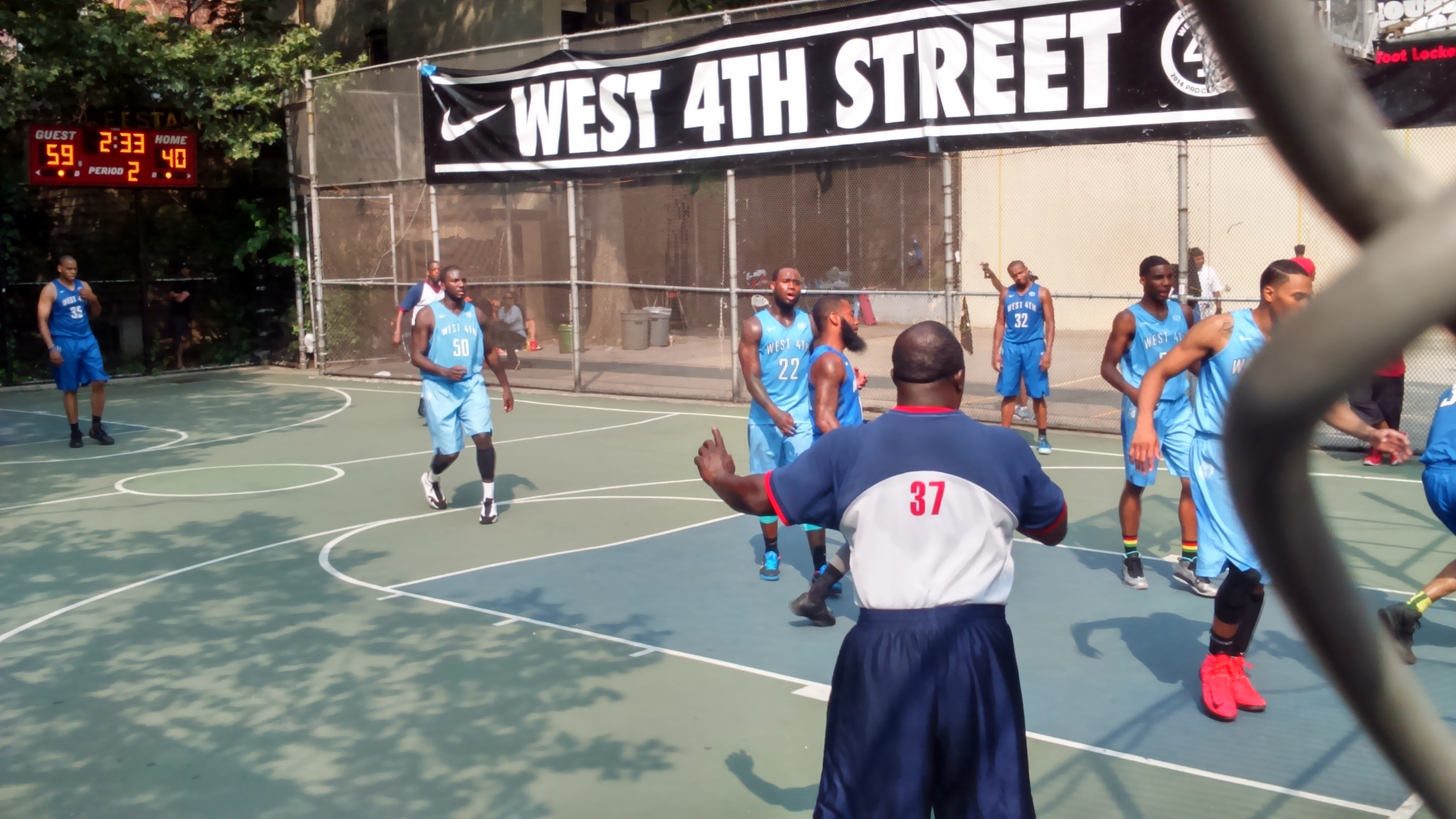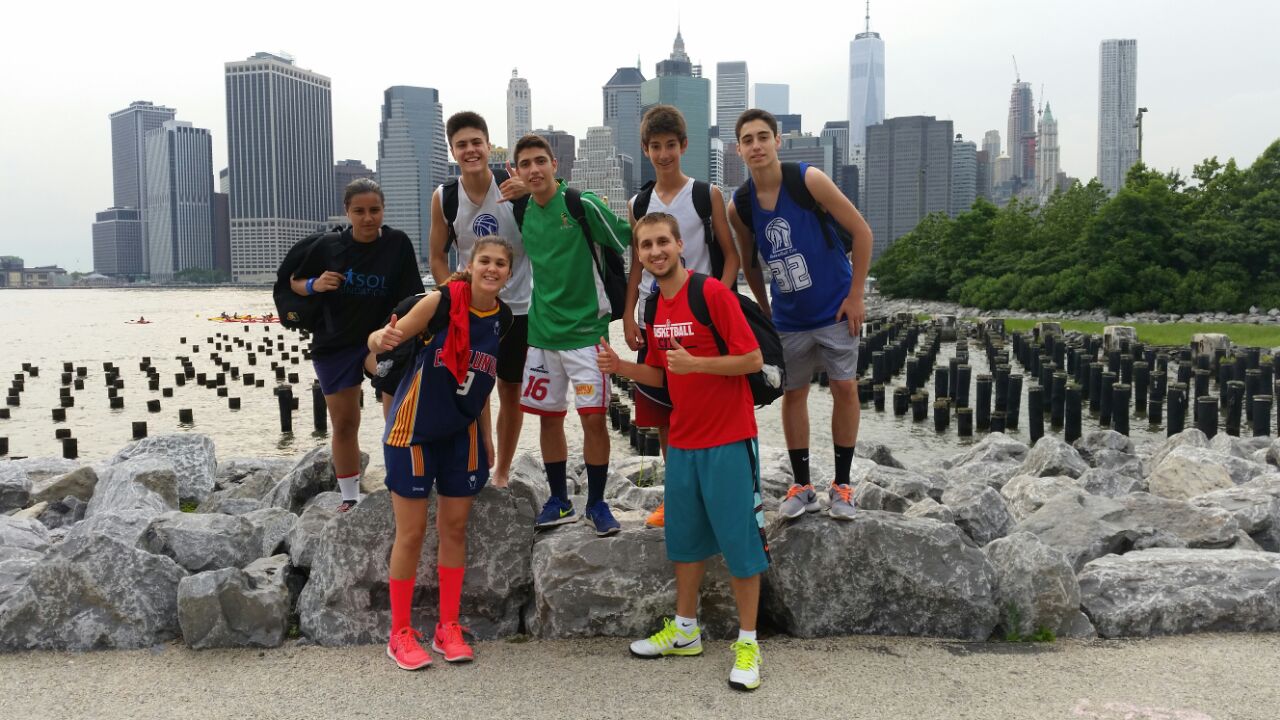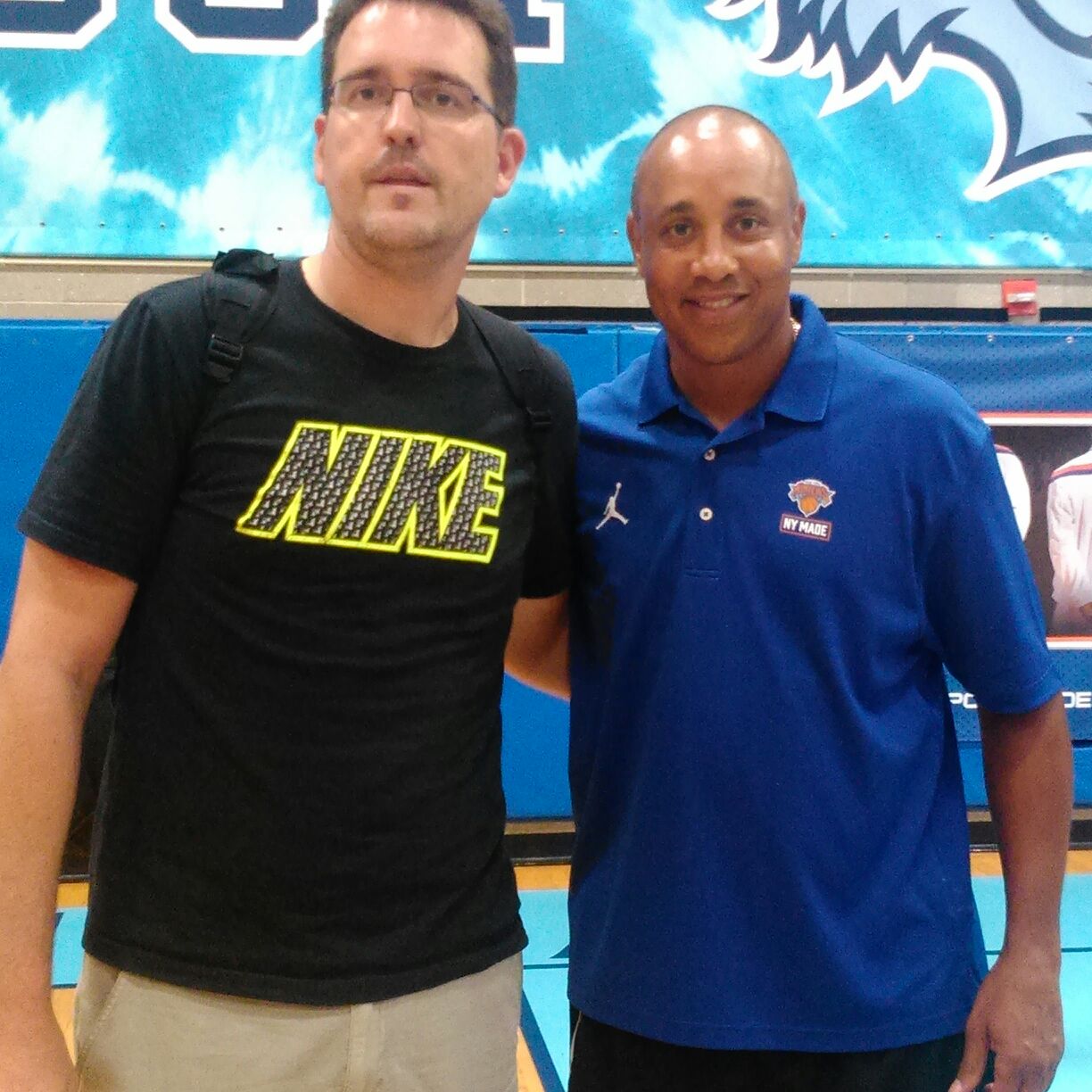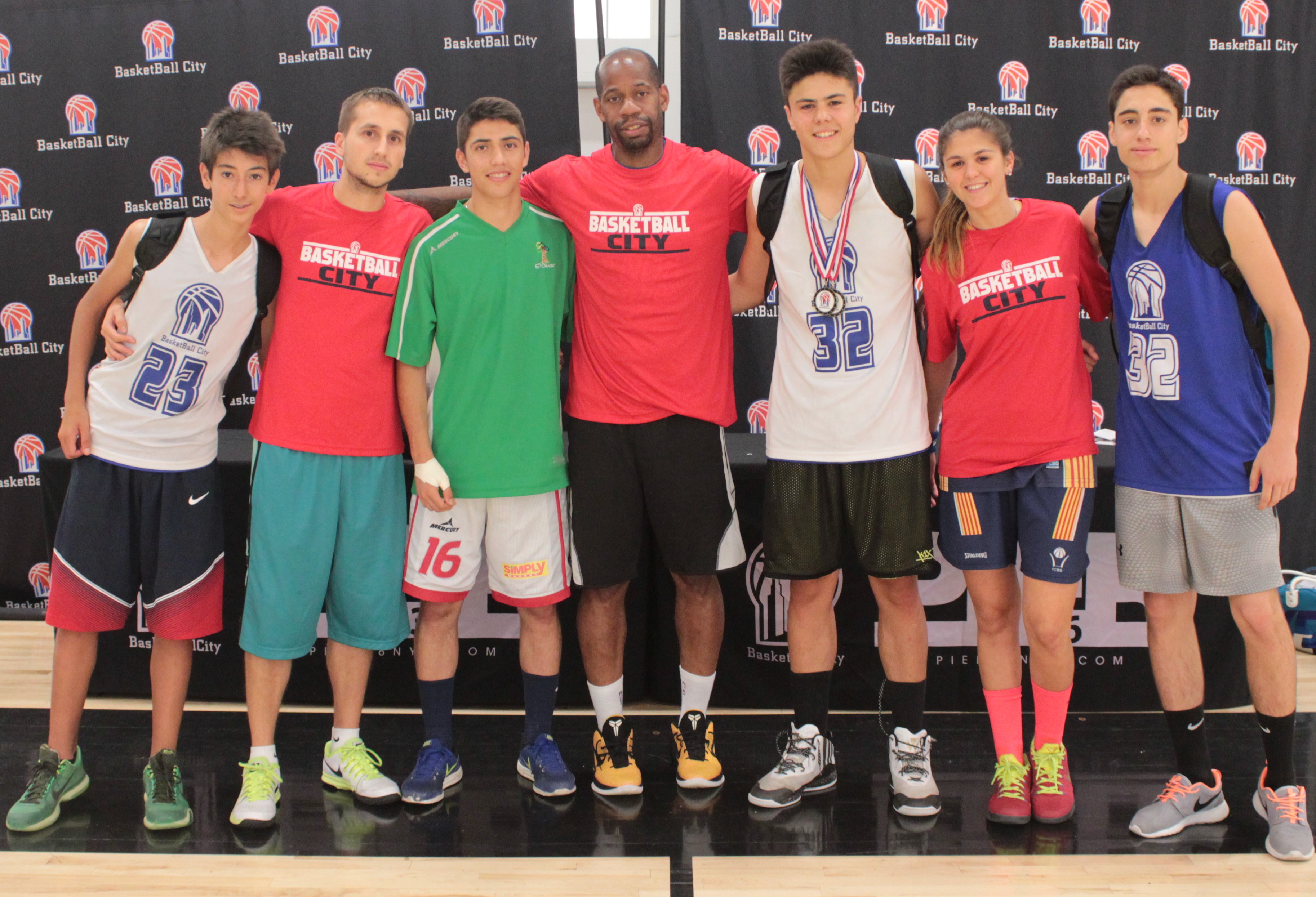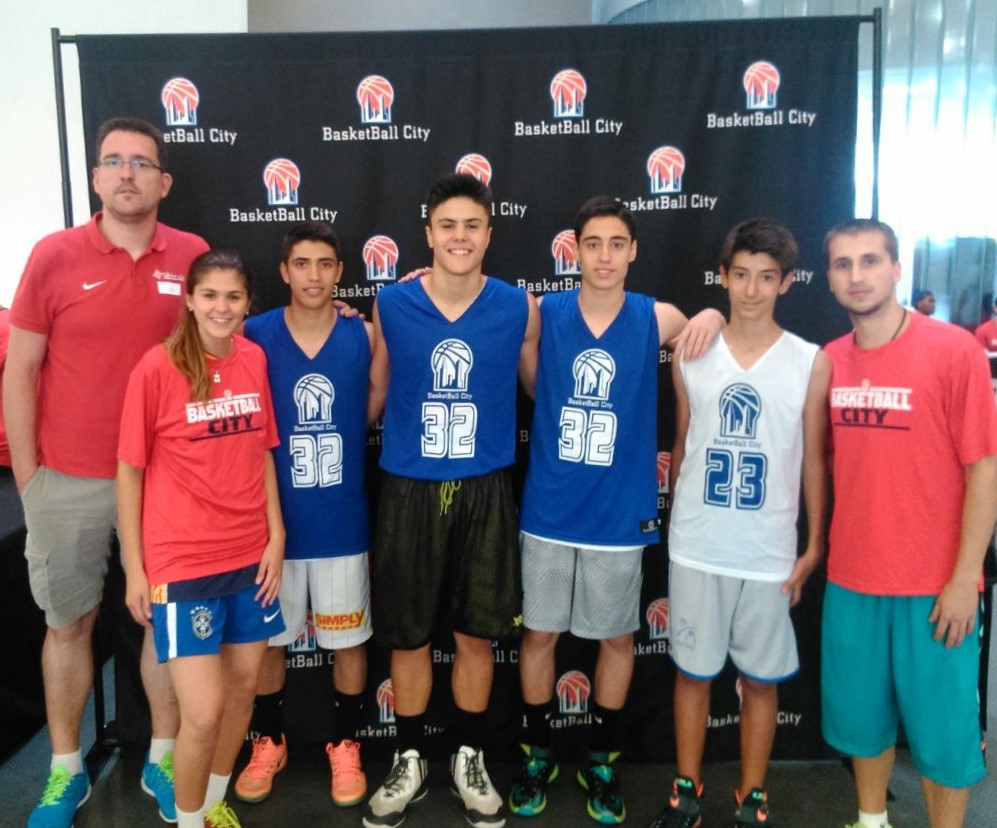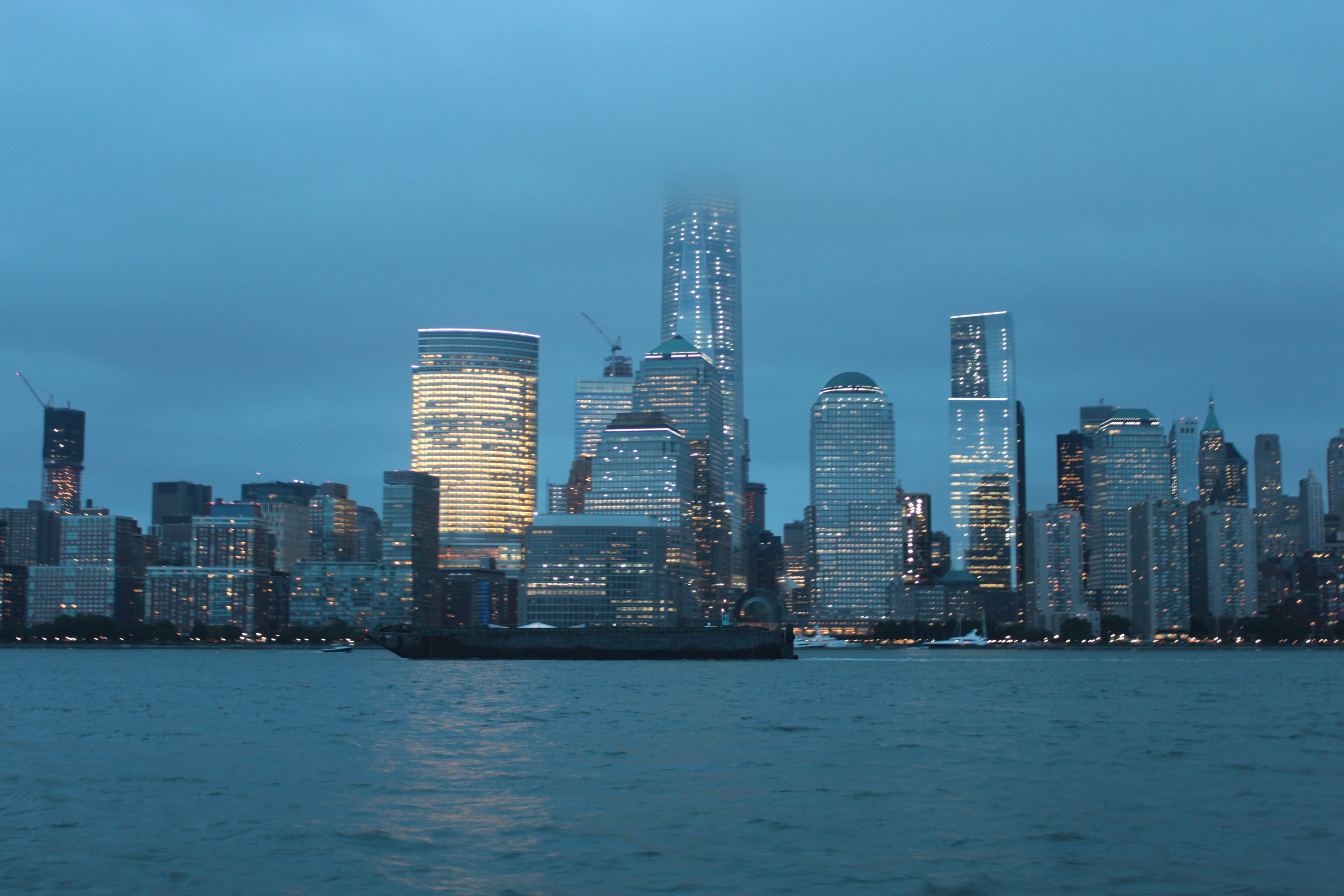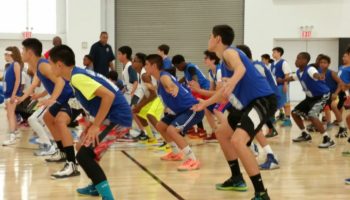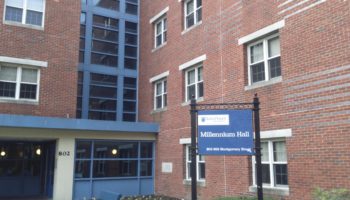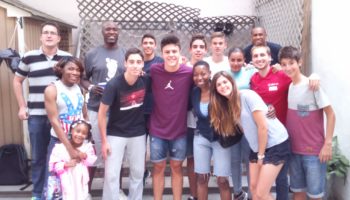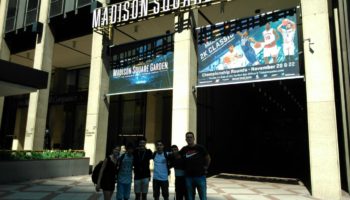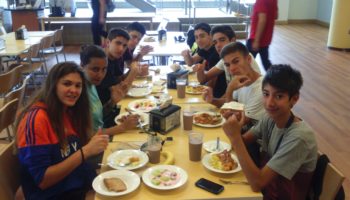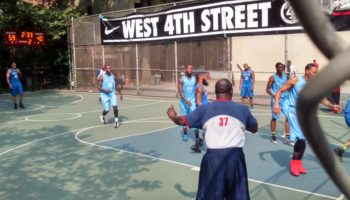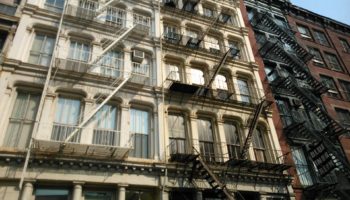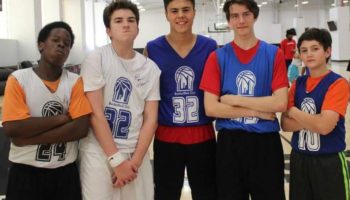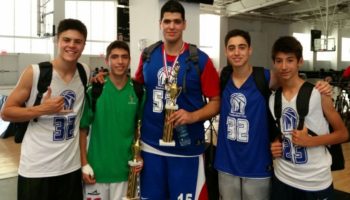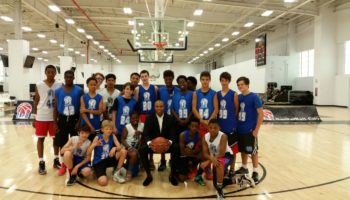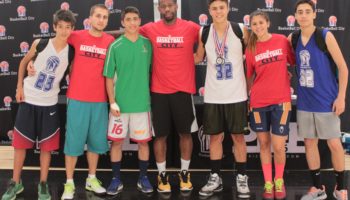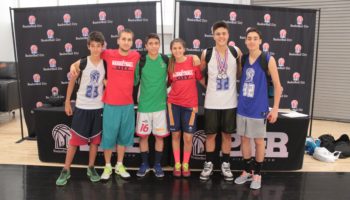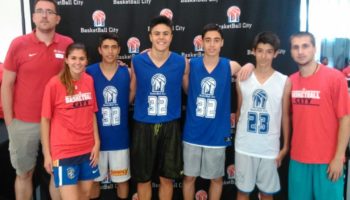 "HOOP GROUP ELITE" READING – PENNSYLVANIA JULIOL 2015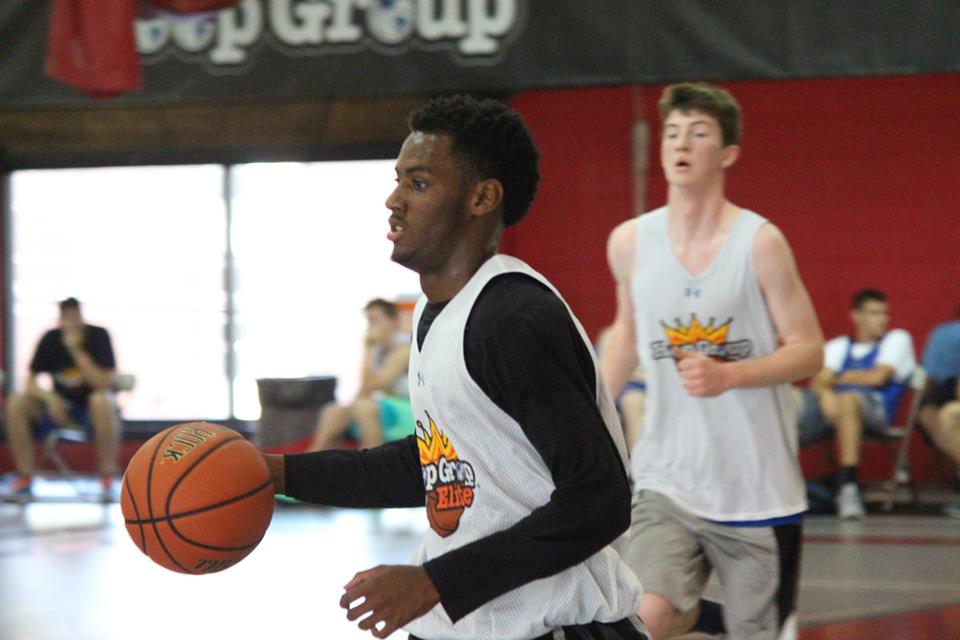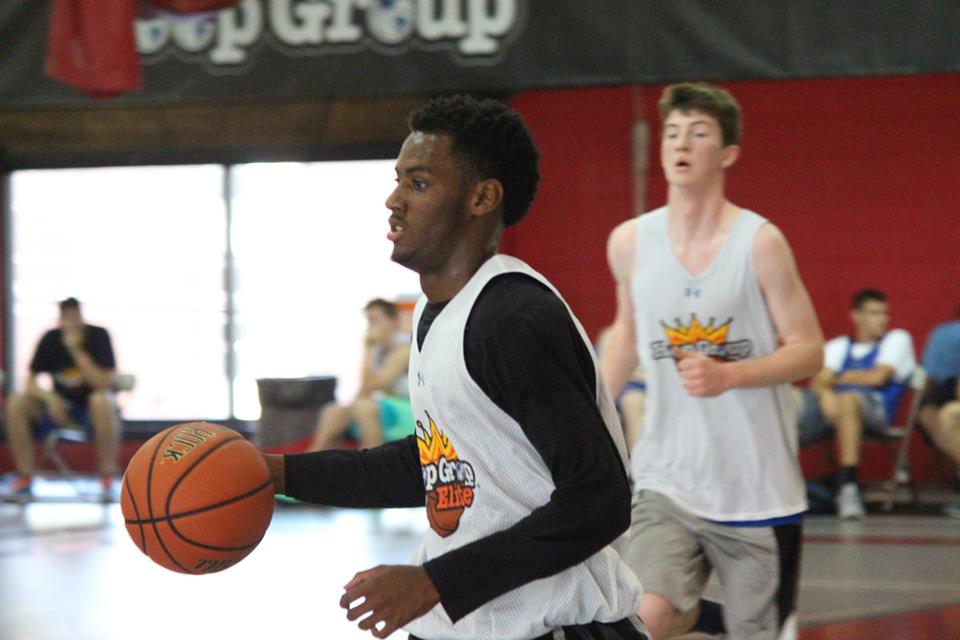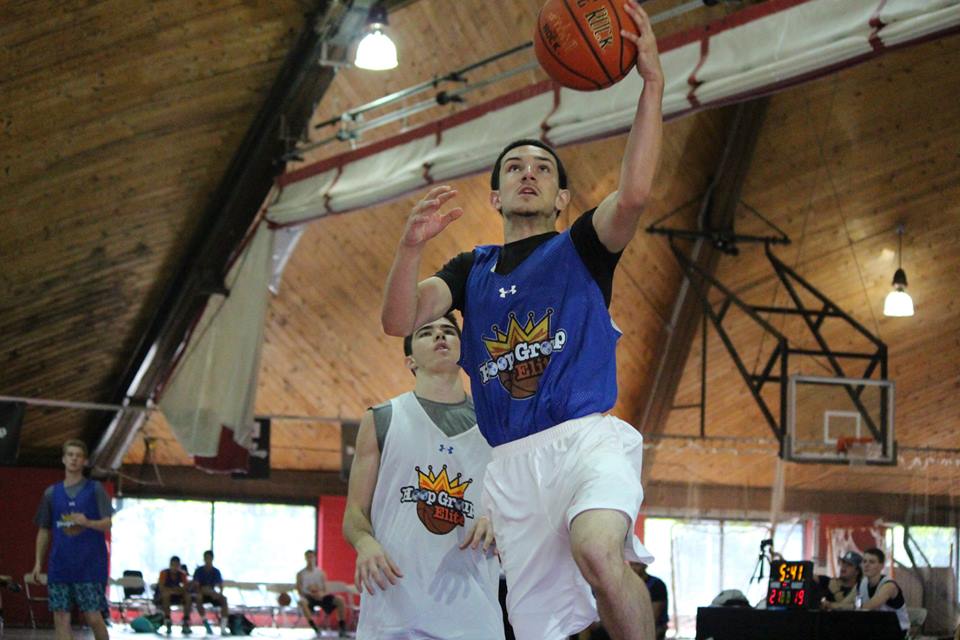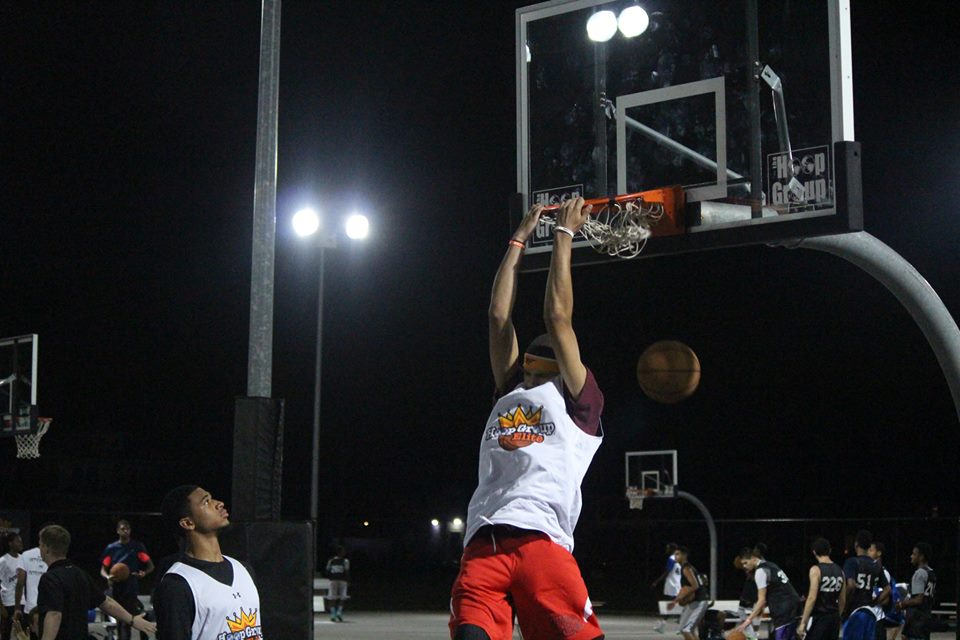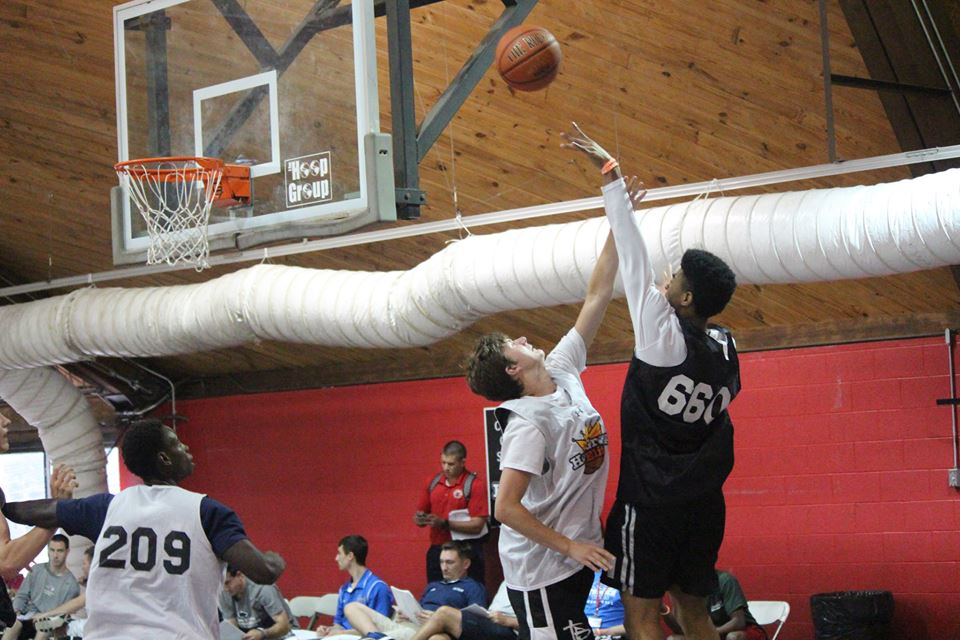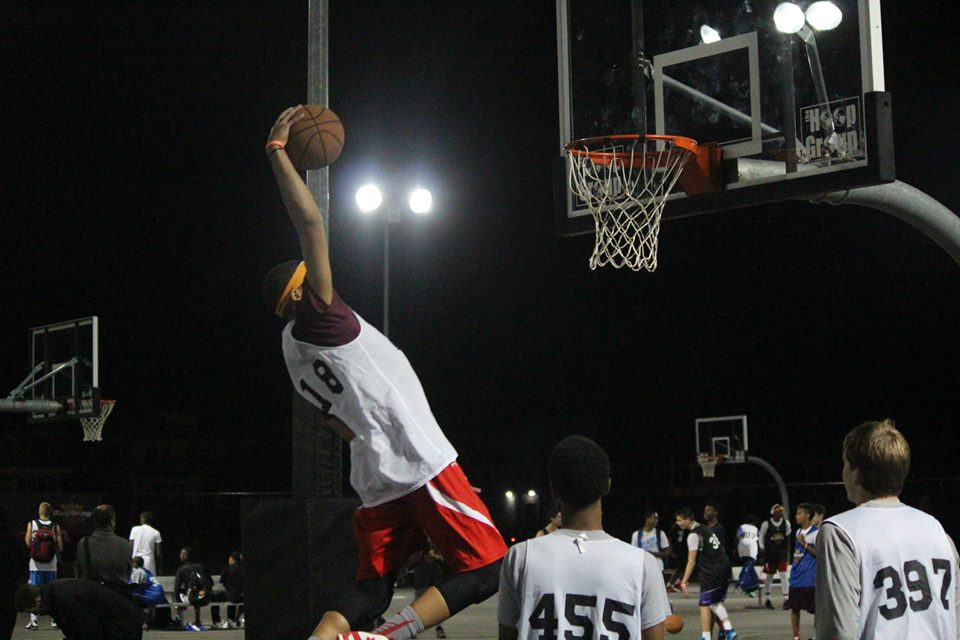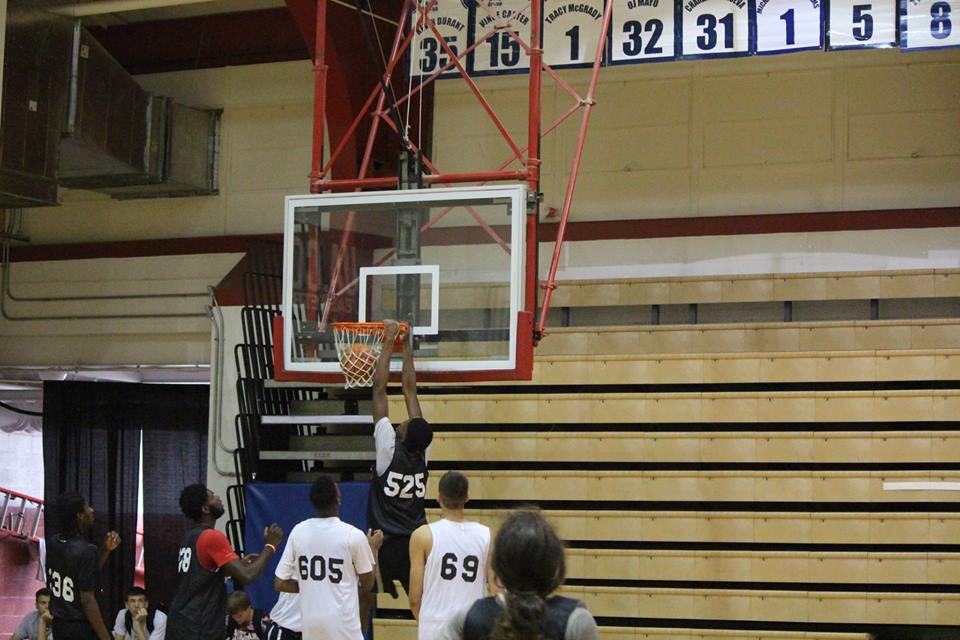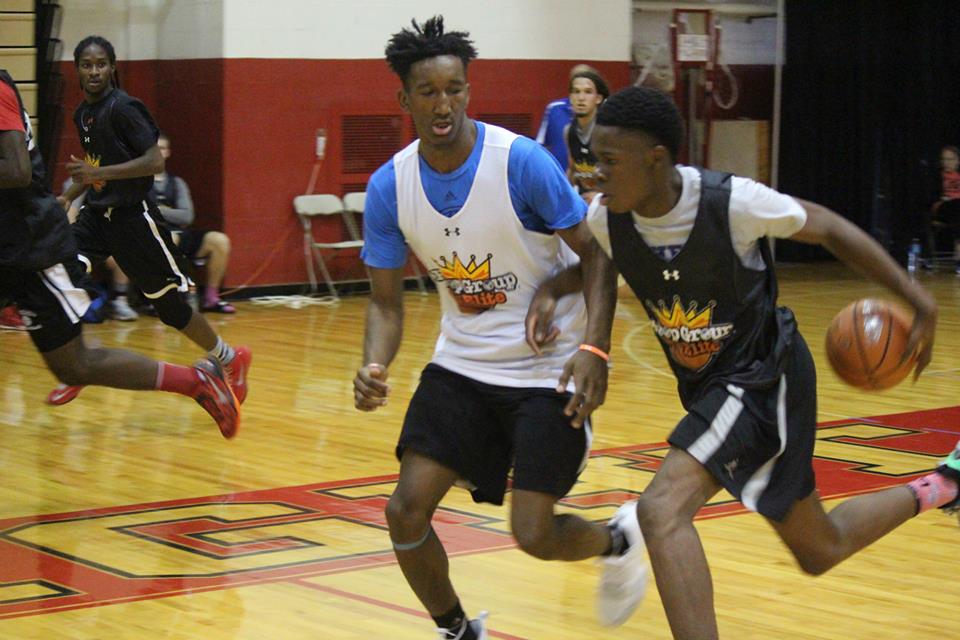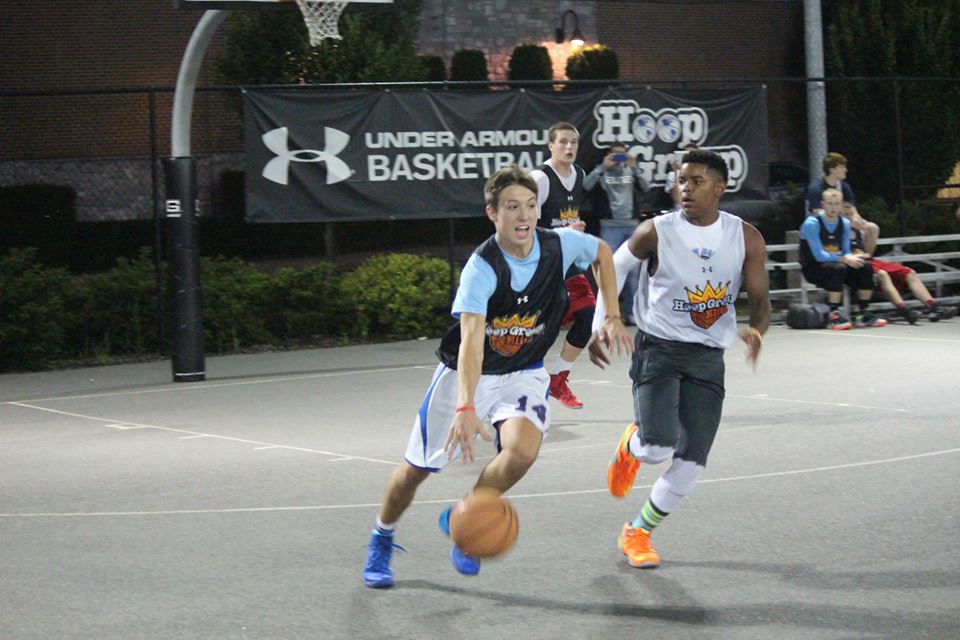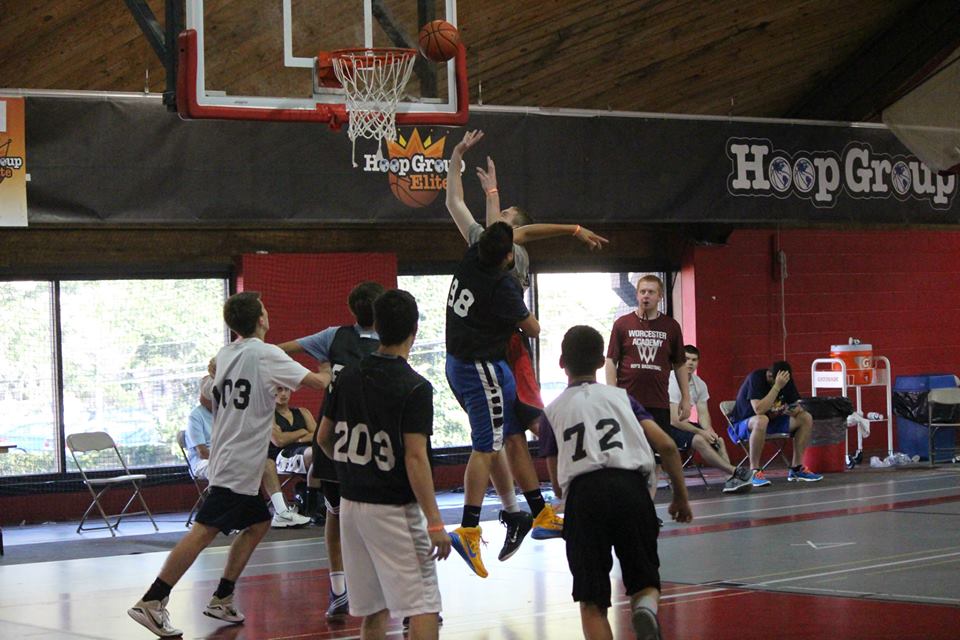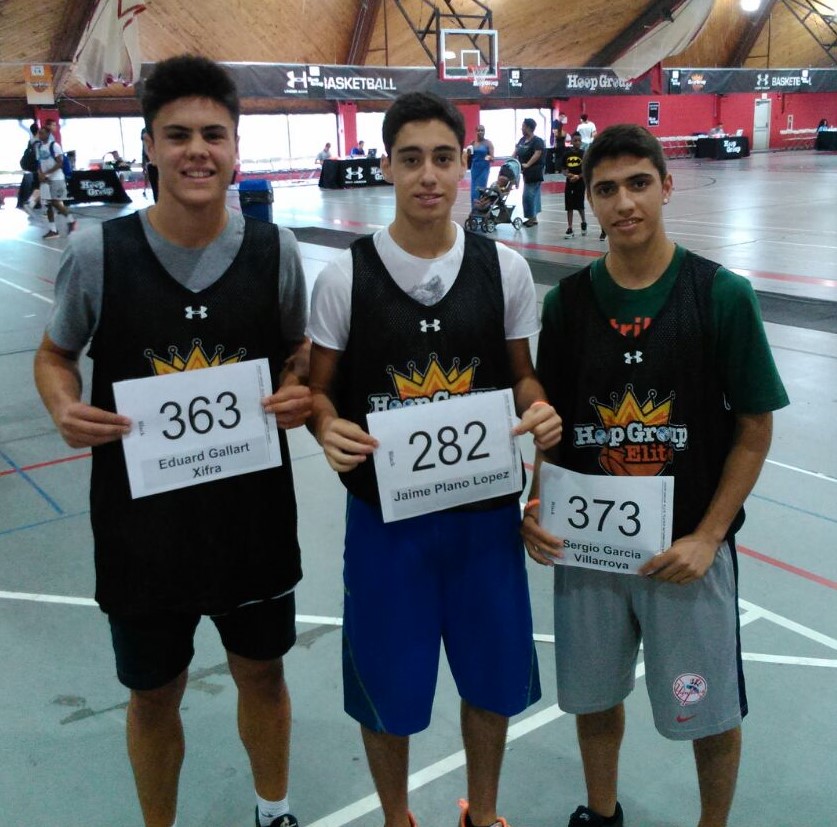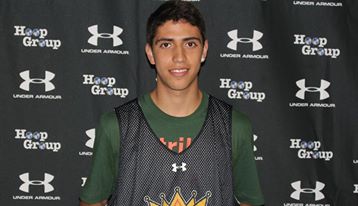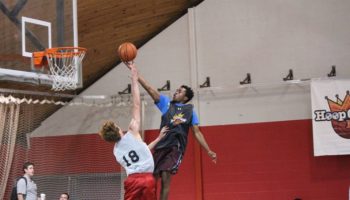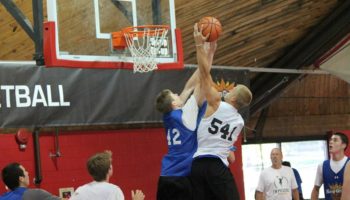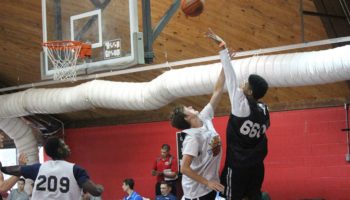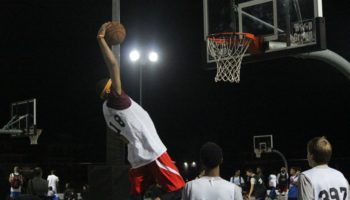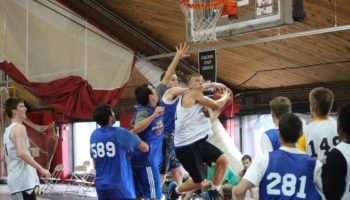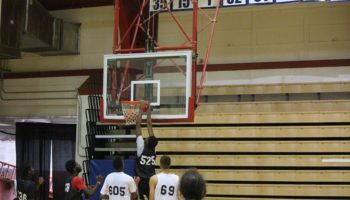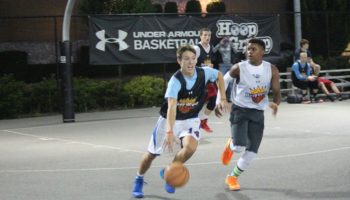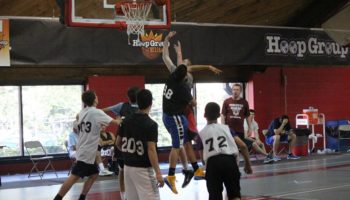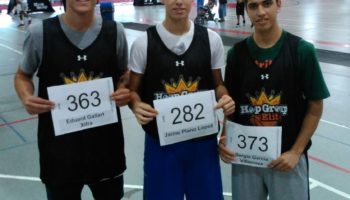 "BASKETBALL CITY" JULIOL 2013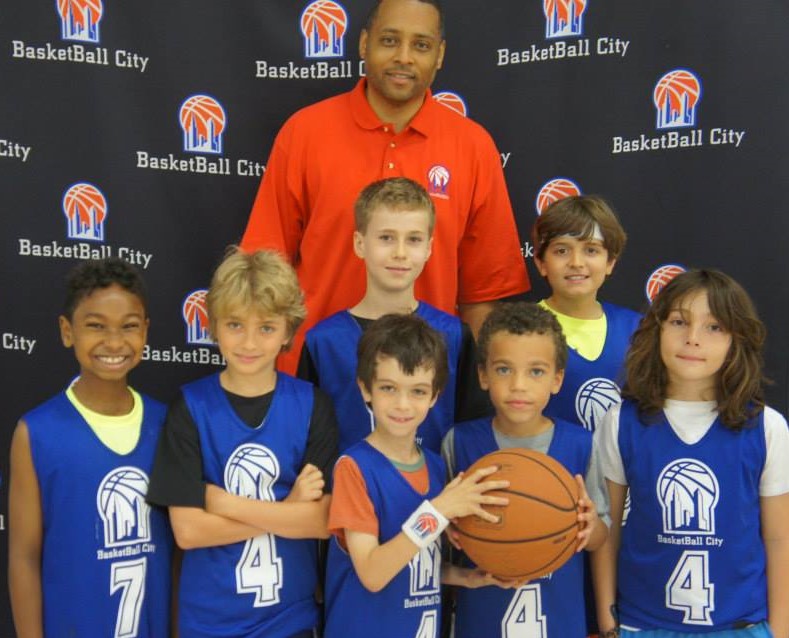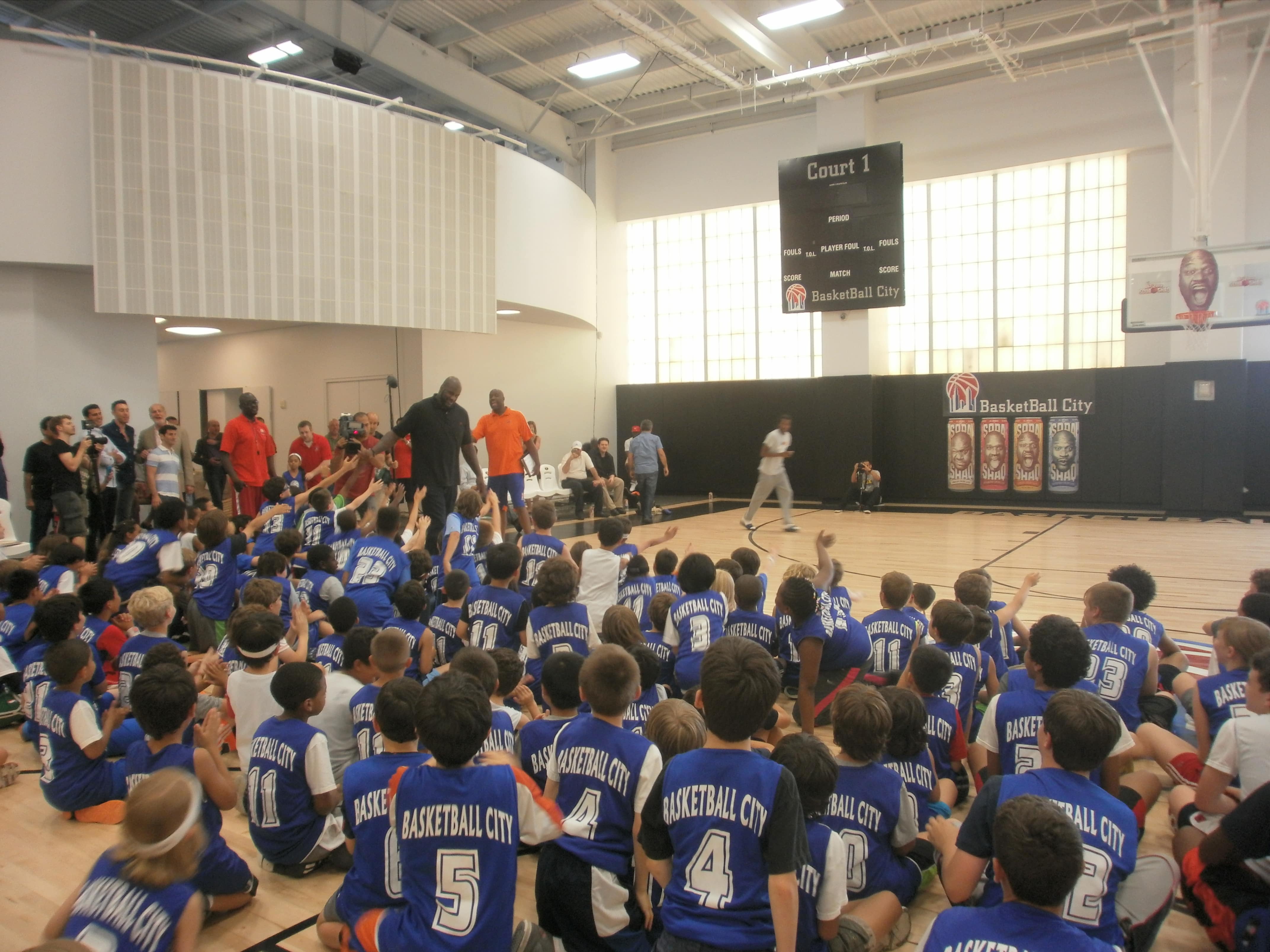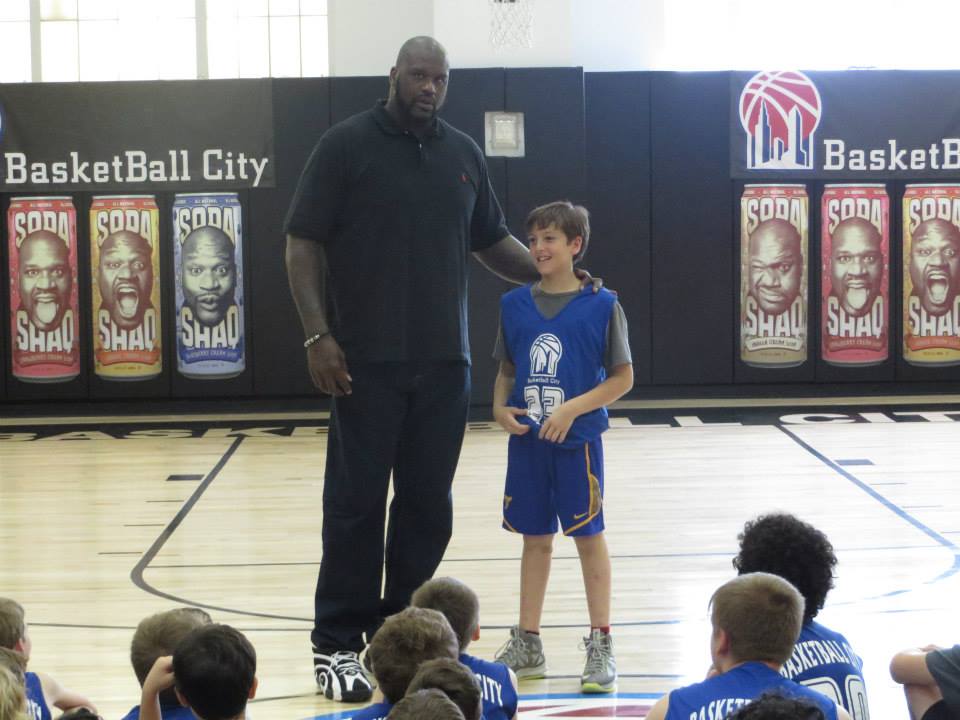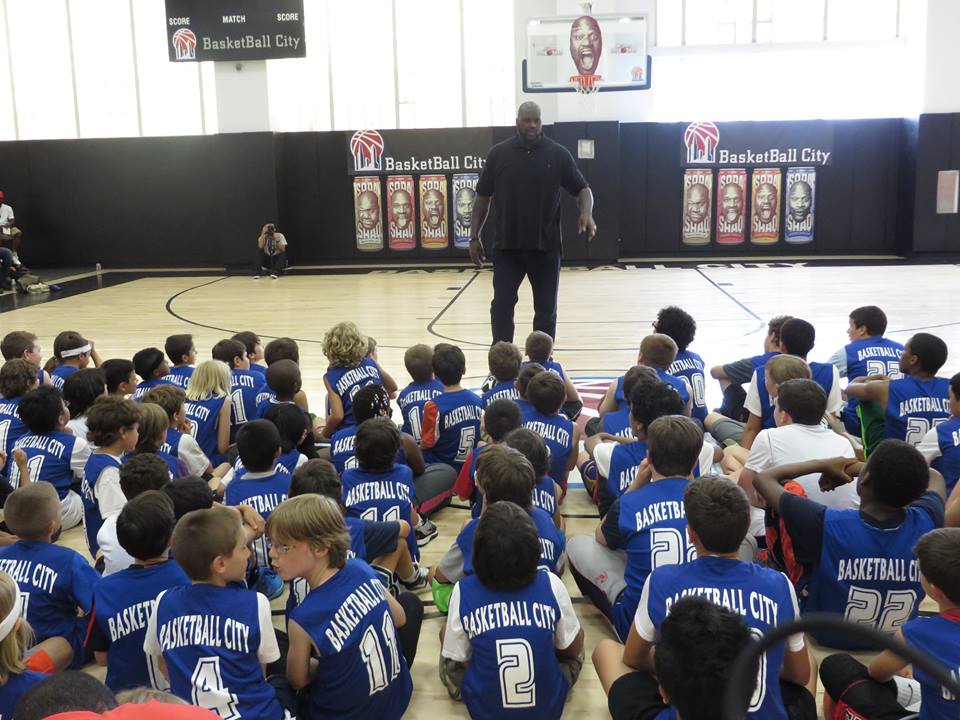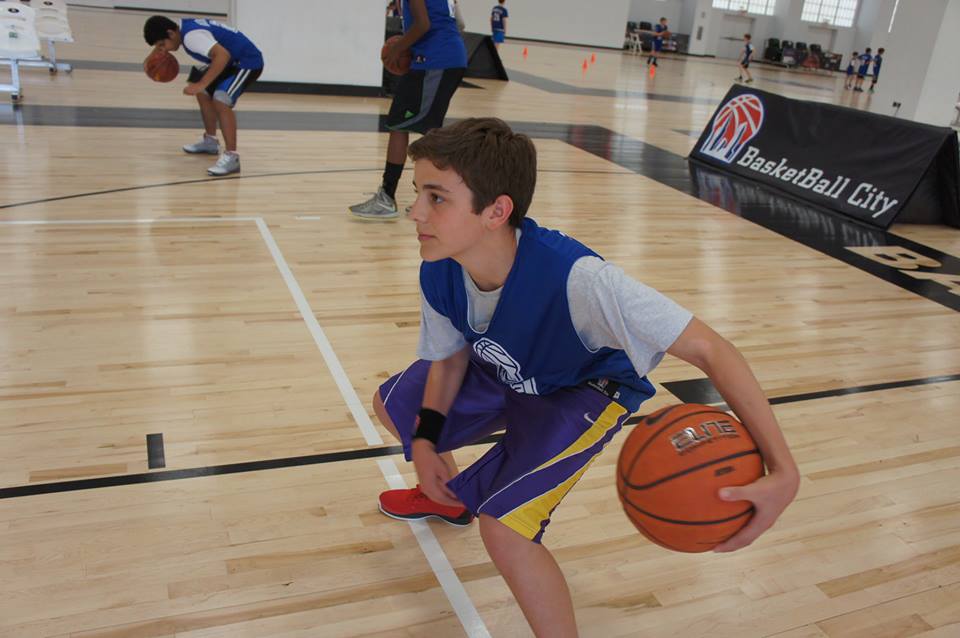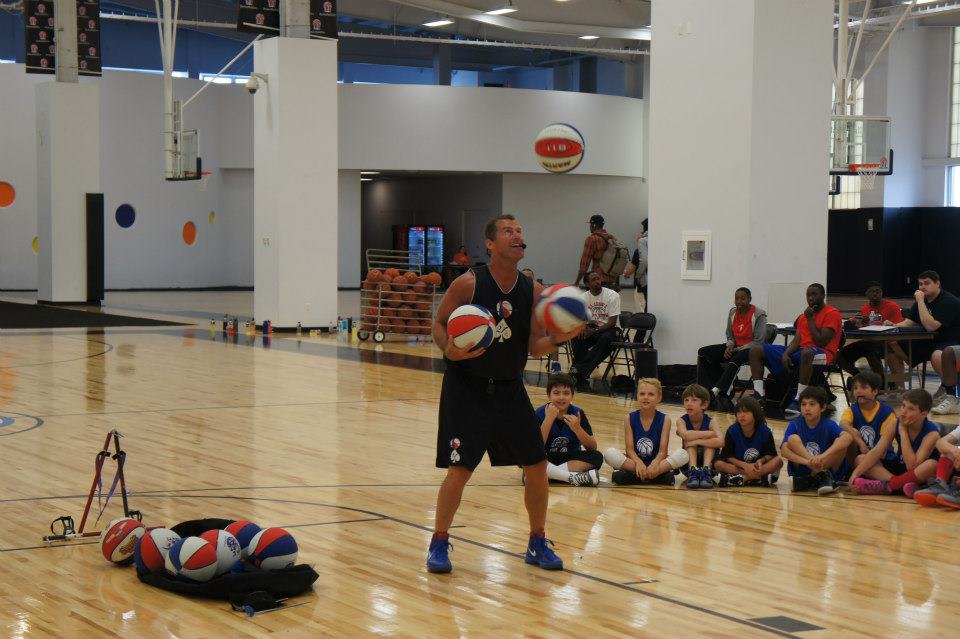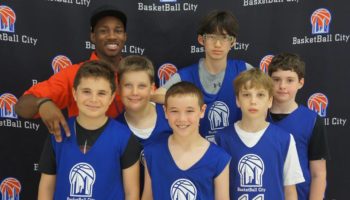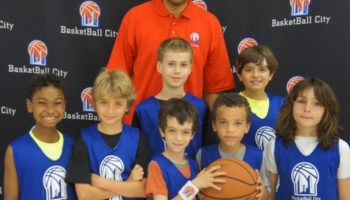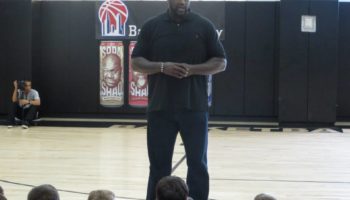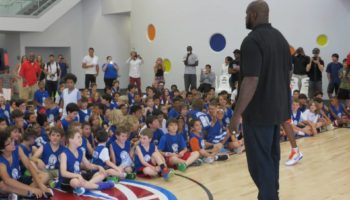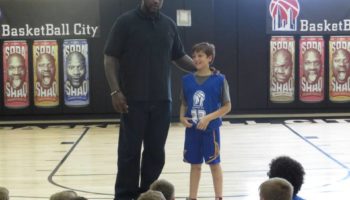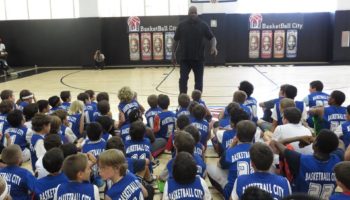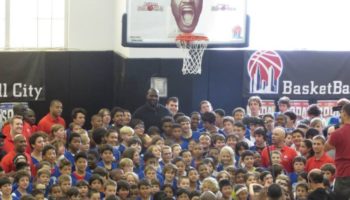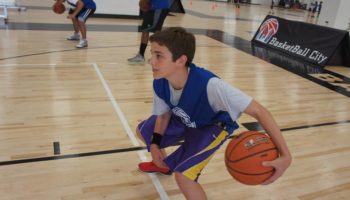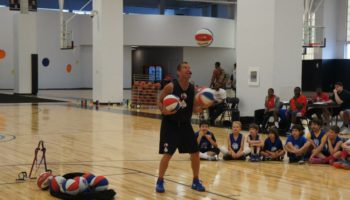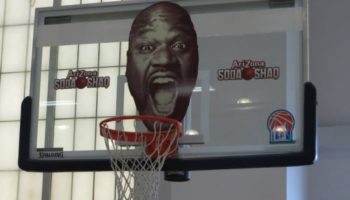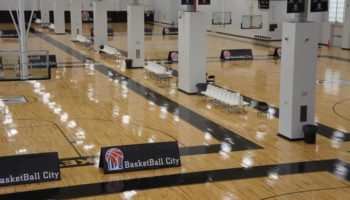 "JUNIOR KNICKS"  JULIOL 2012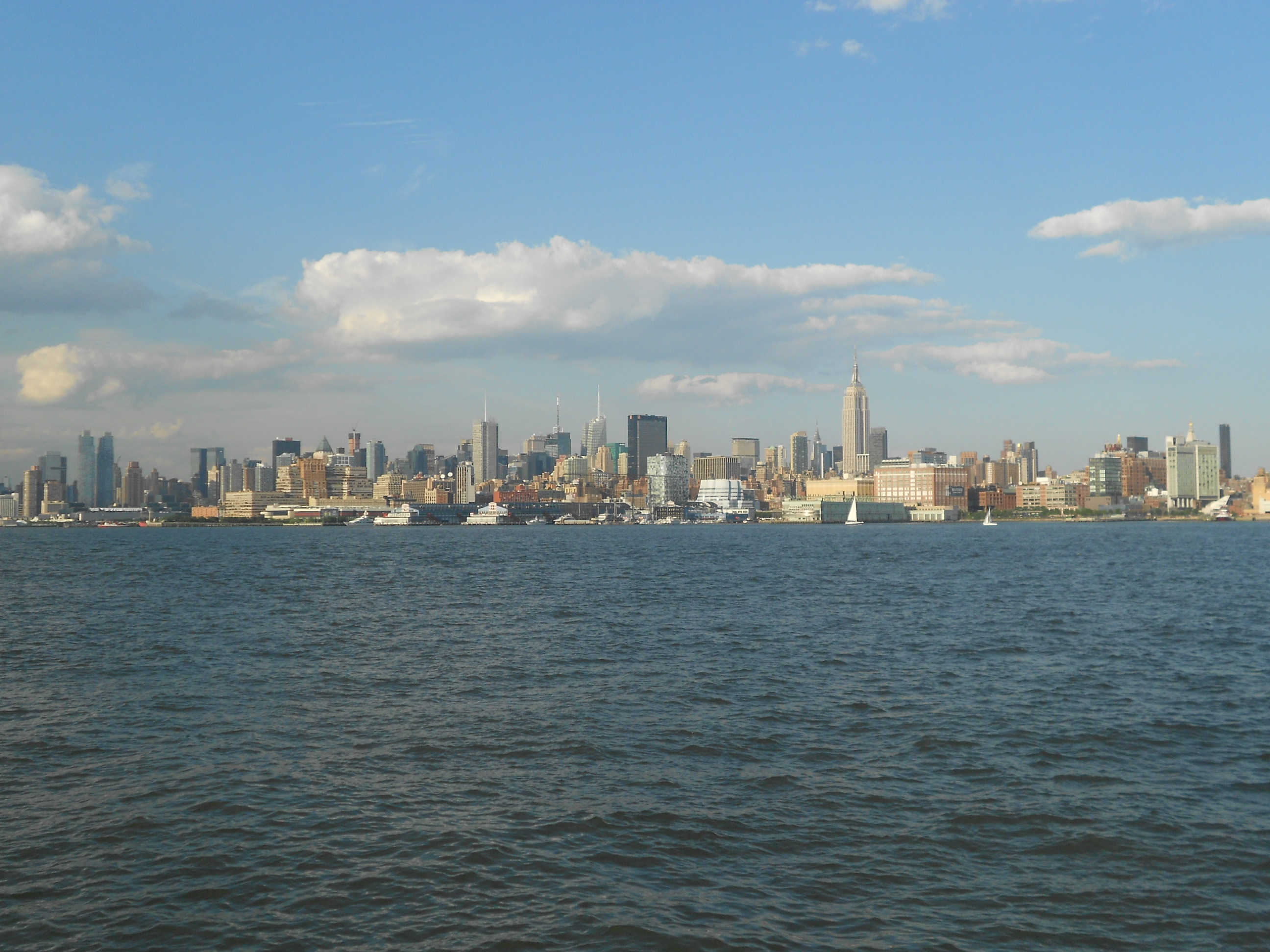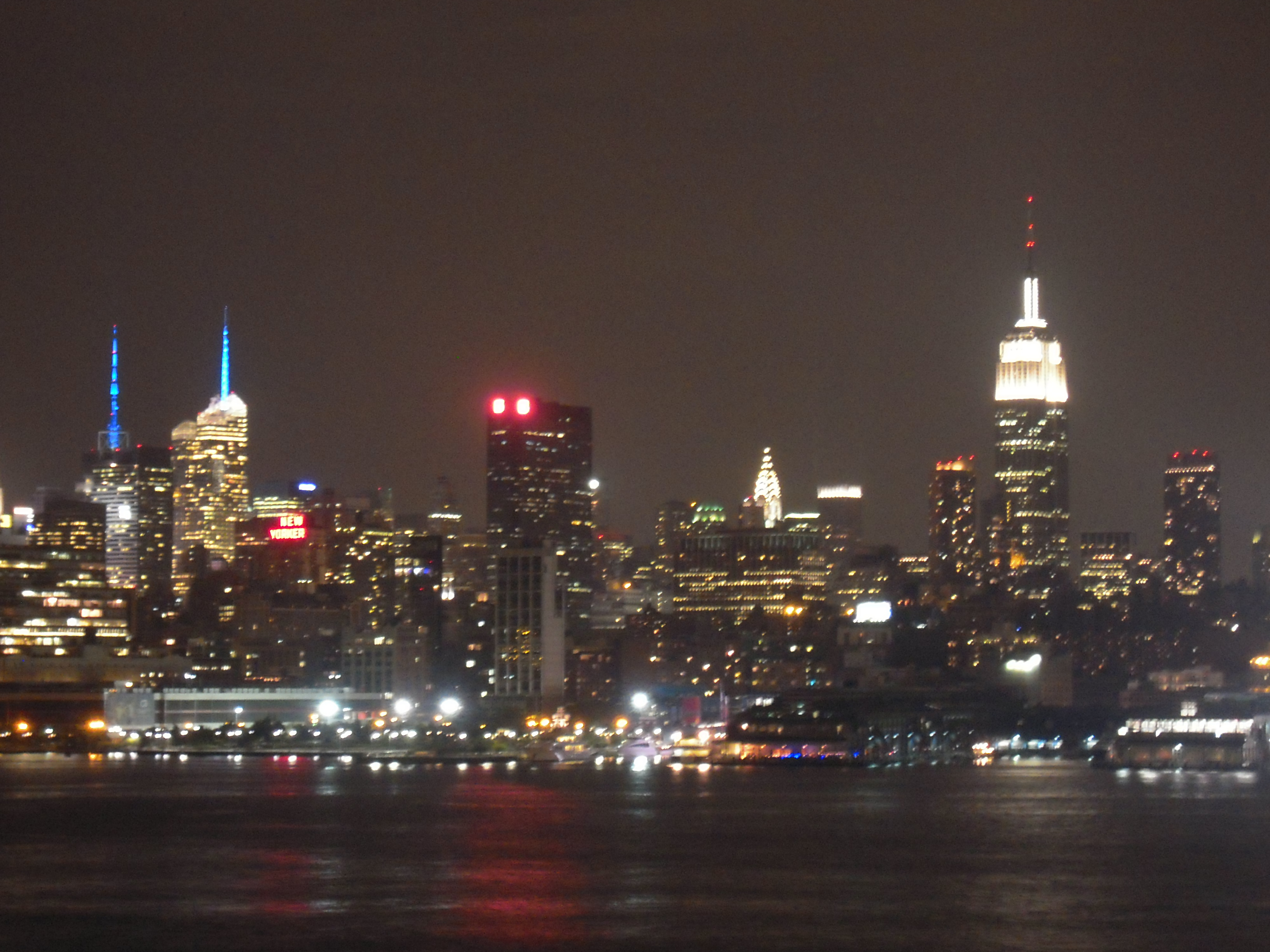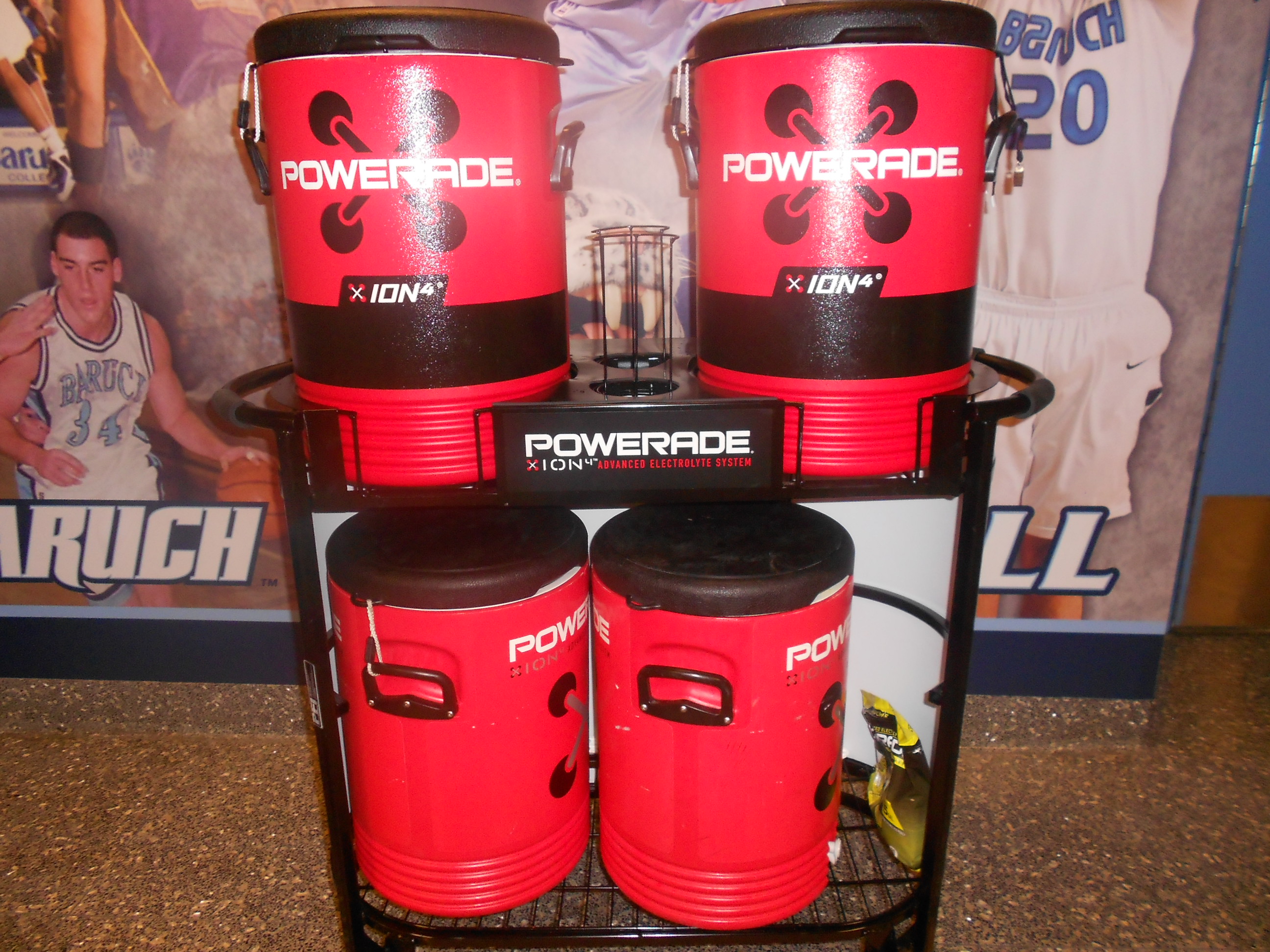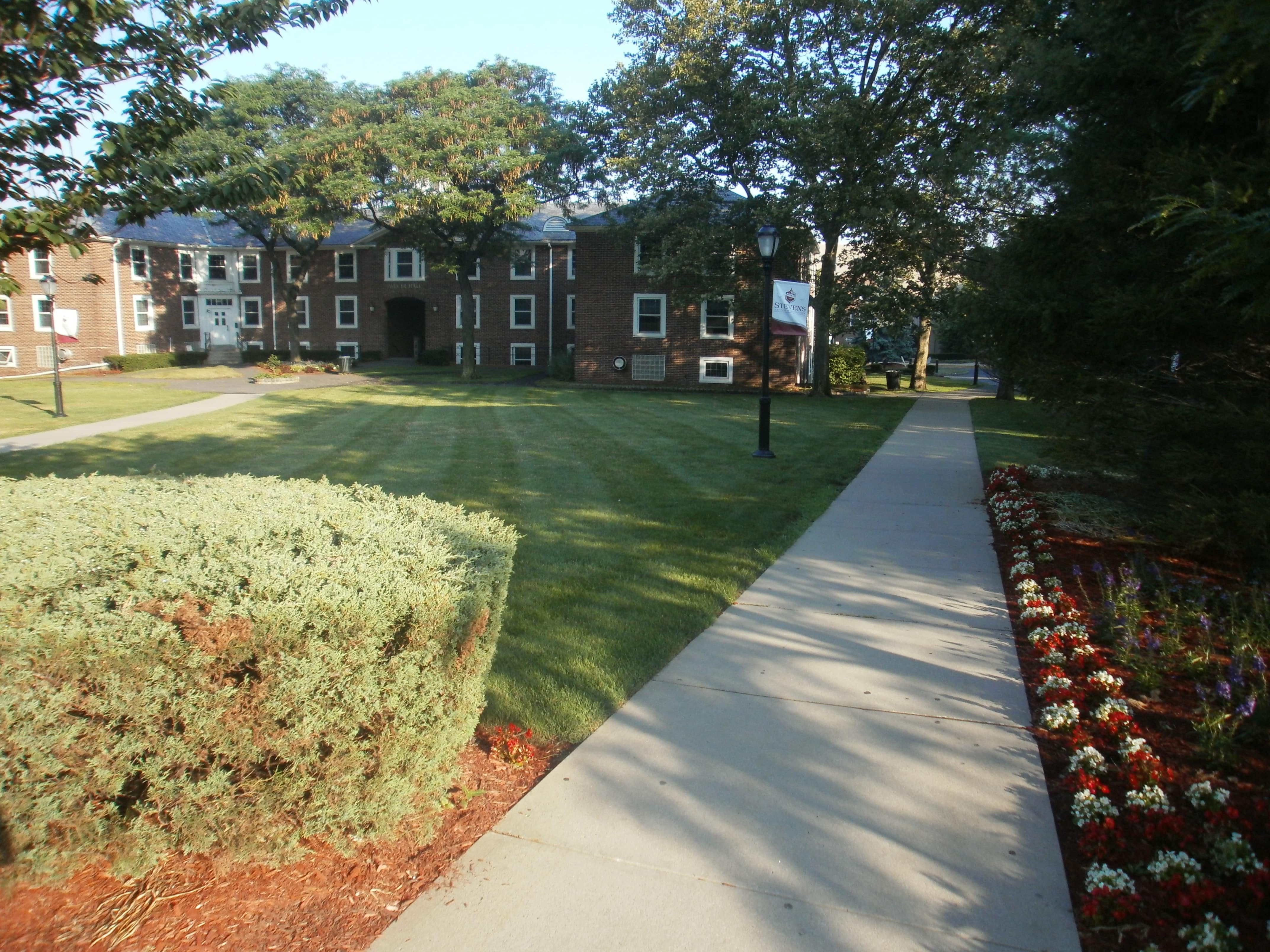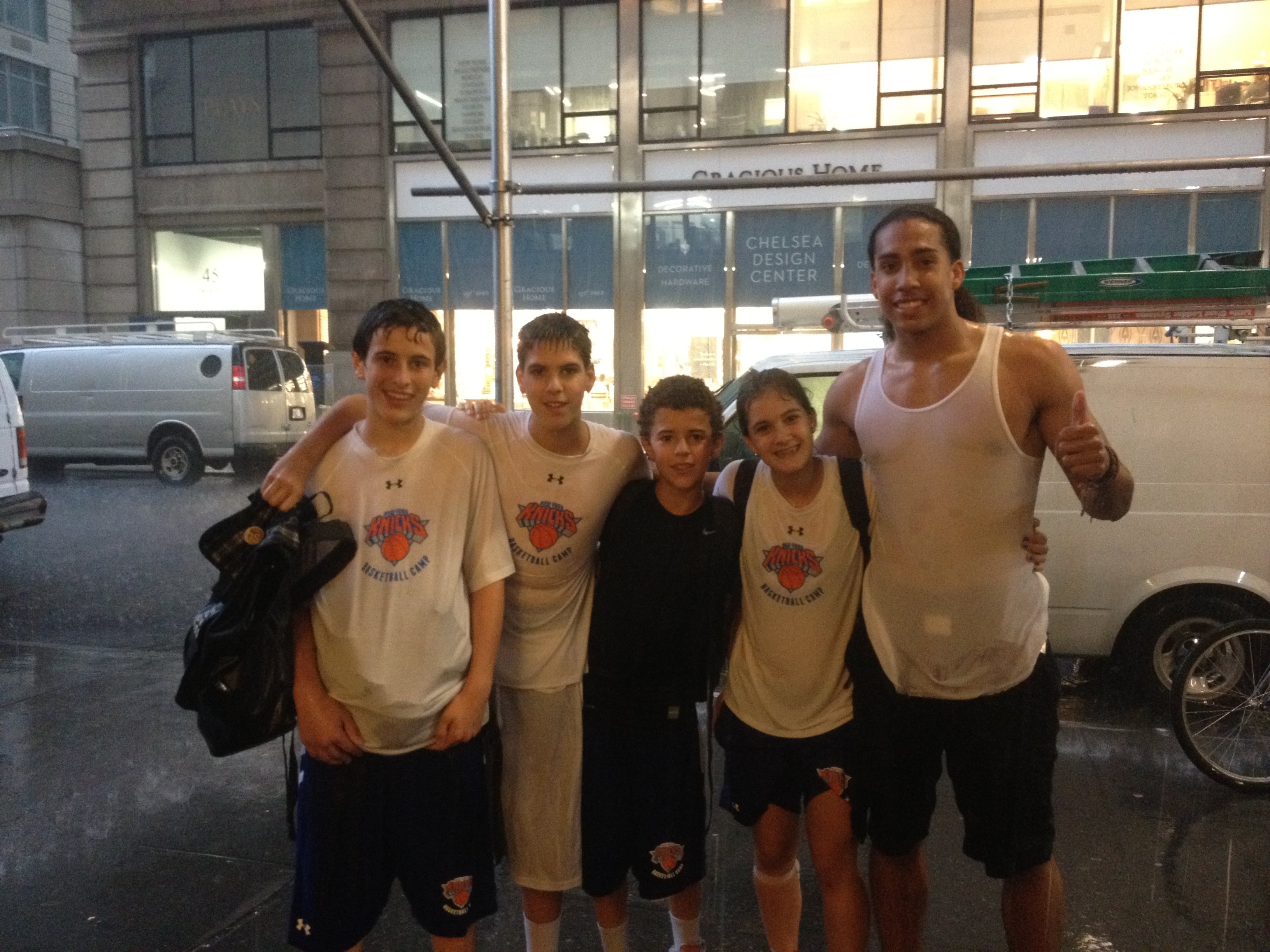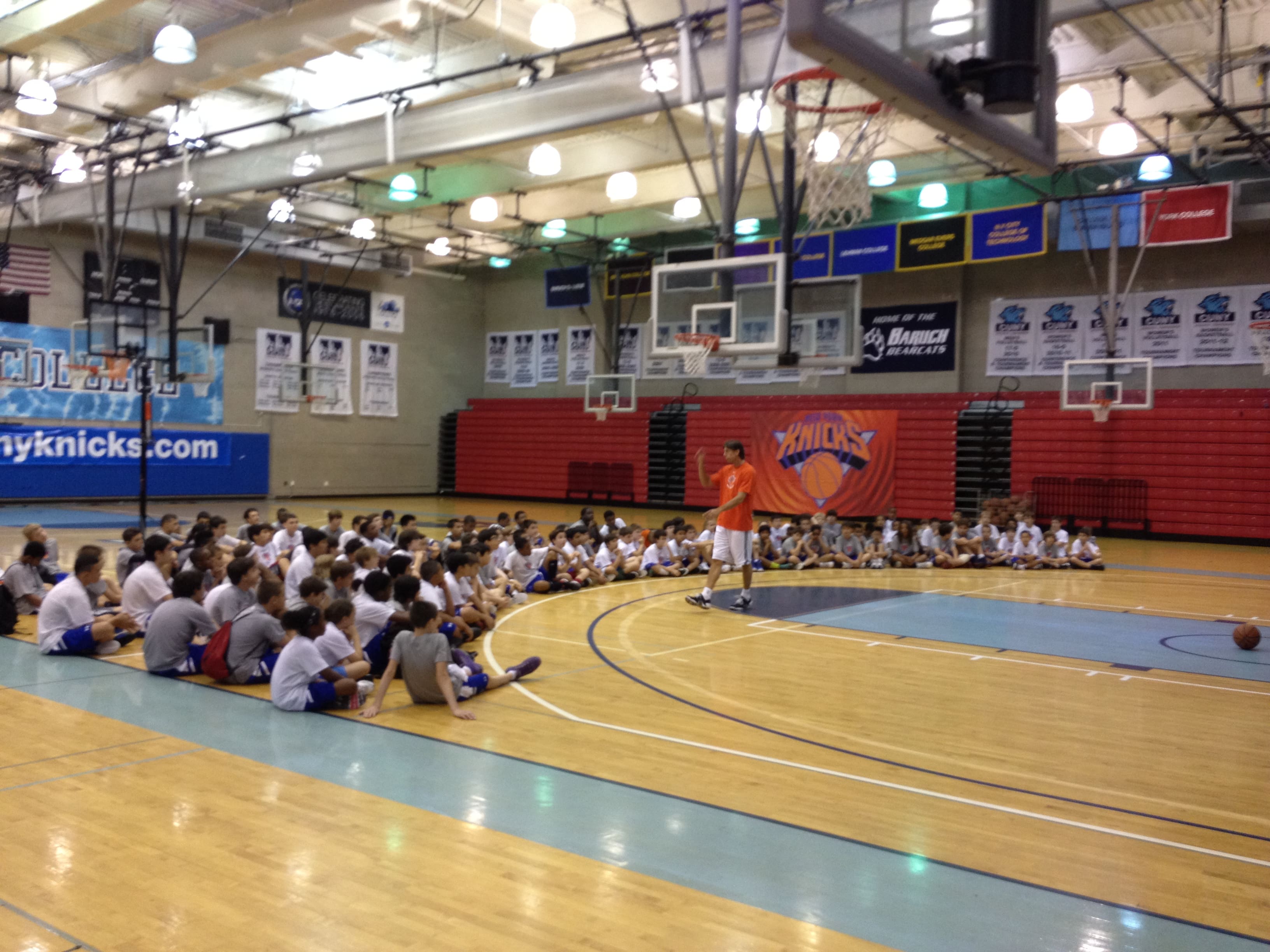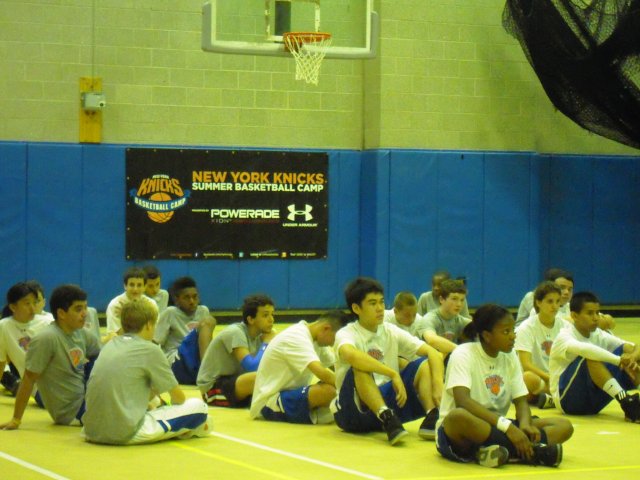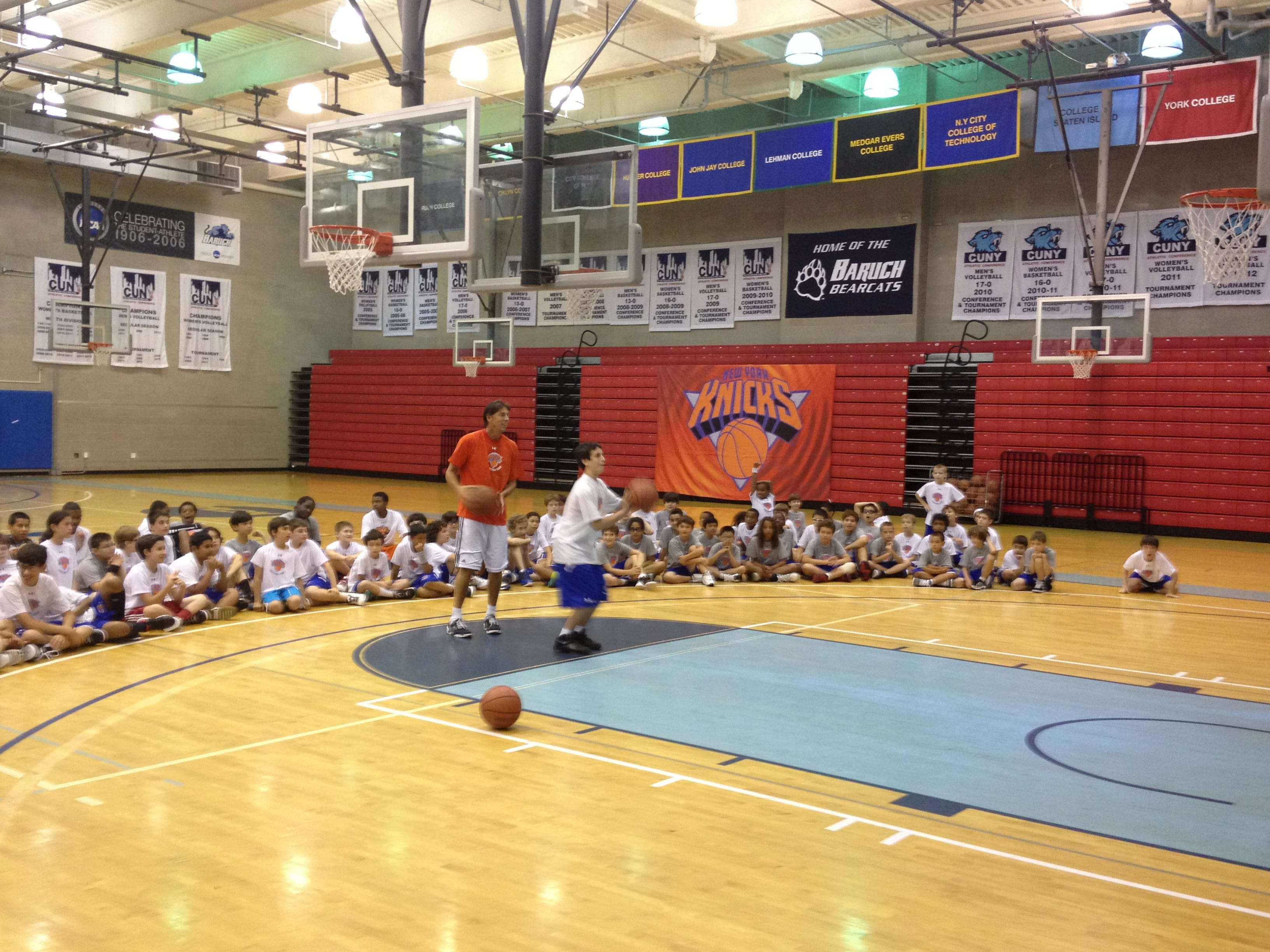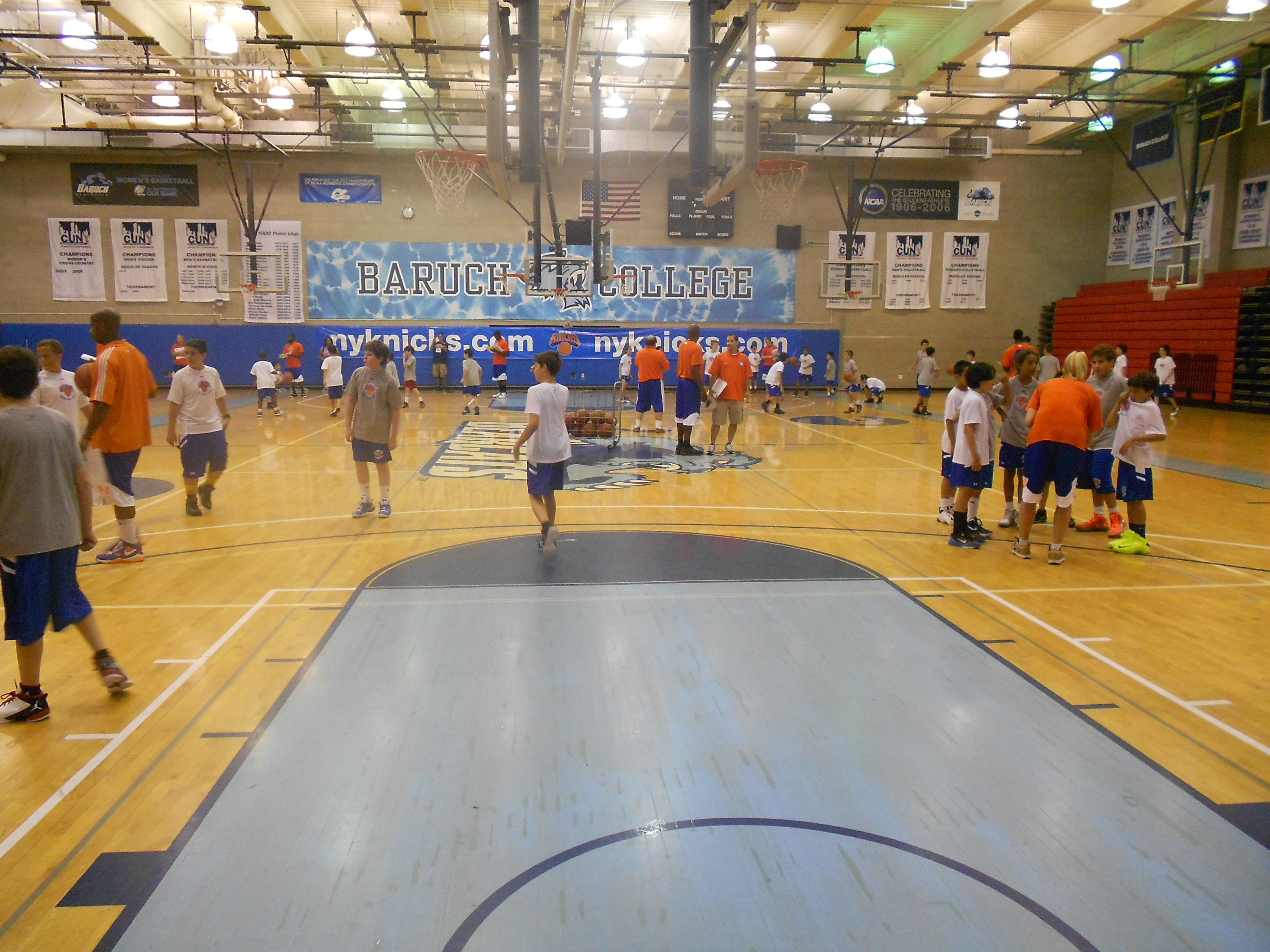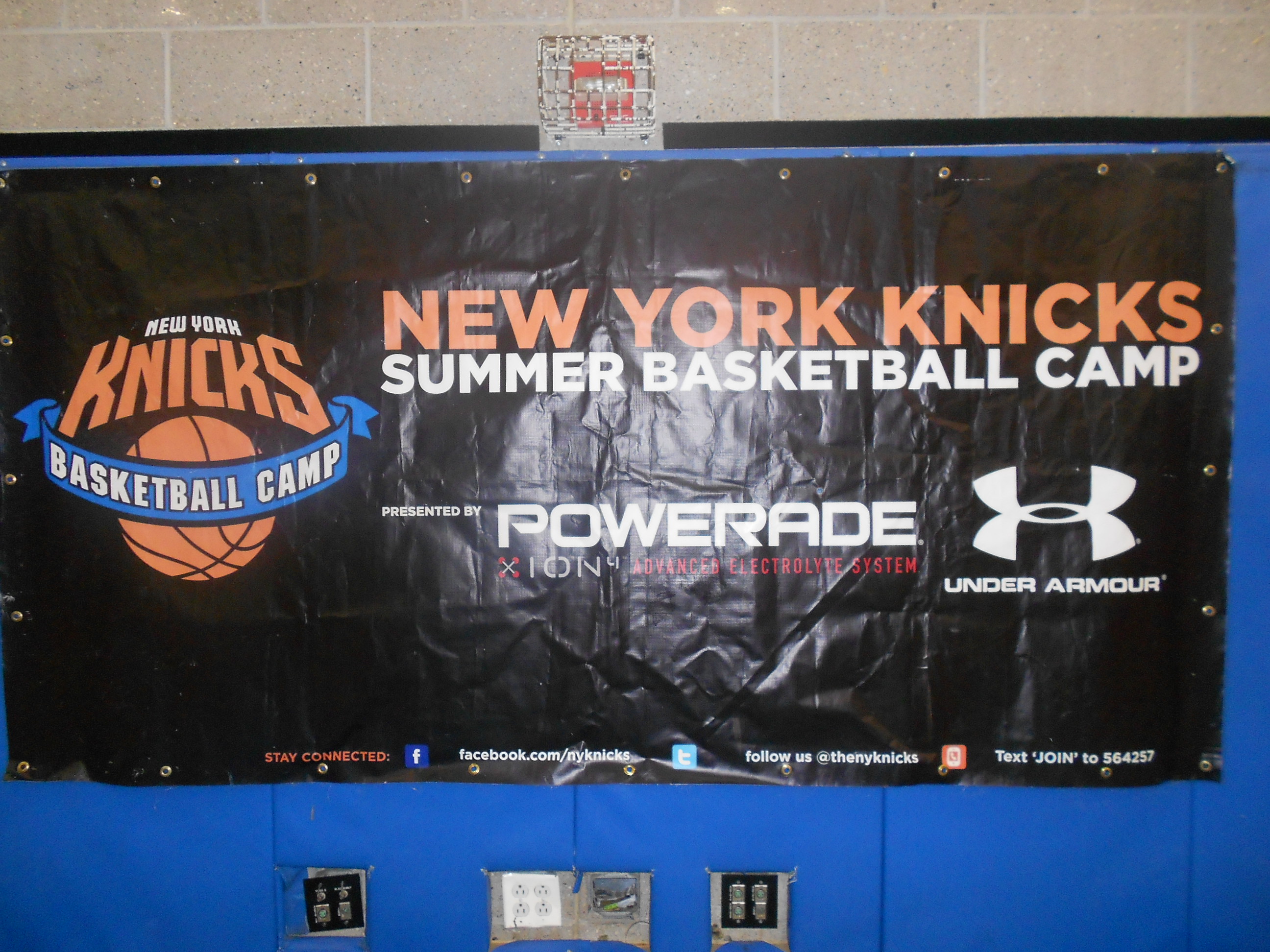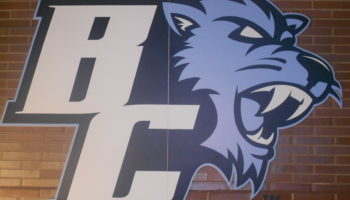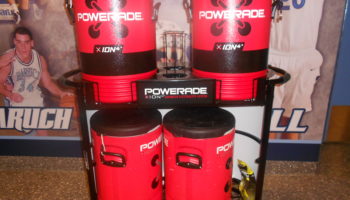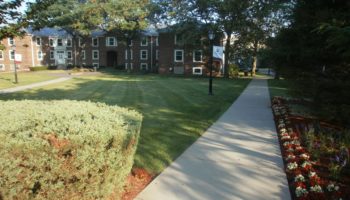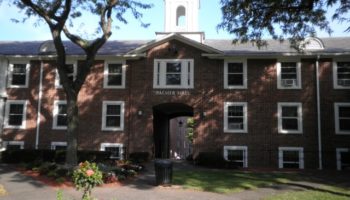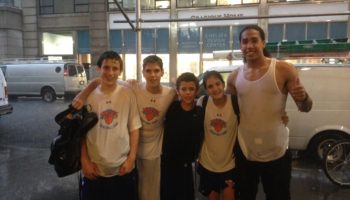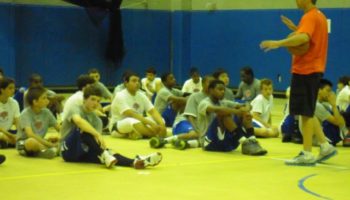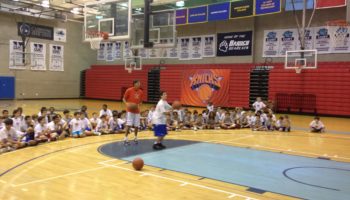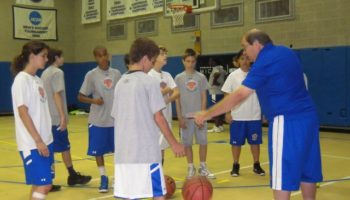 "BASKETBALL CITY – WEEK 2"   JULIOL 2012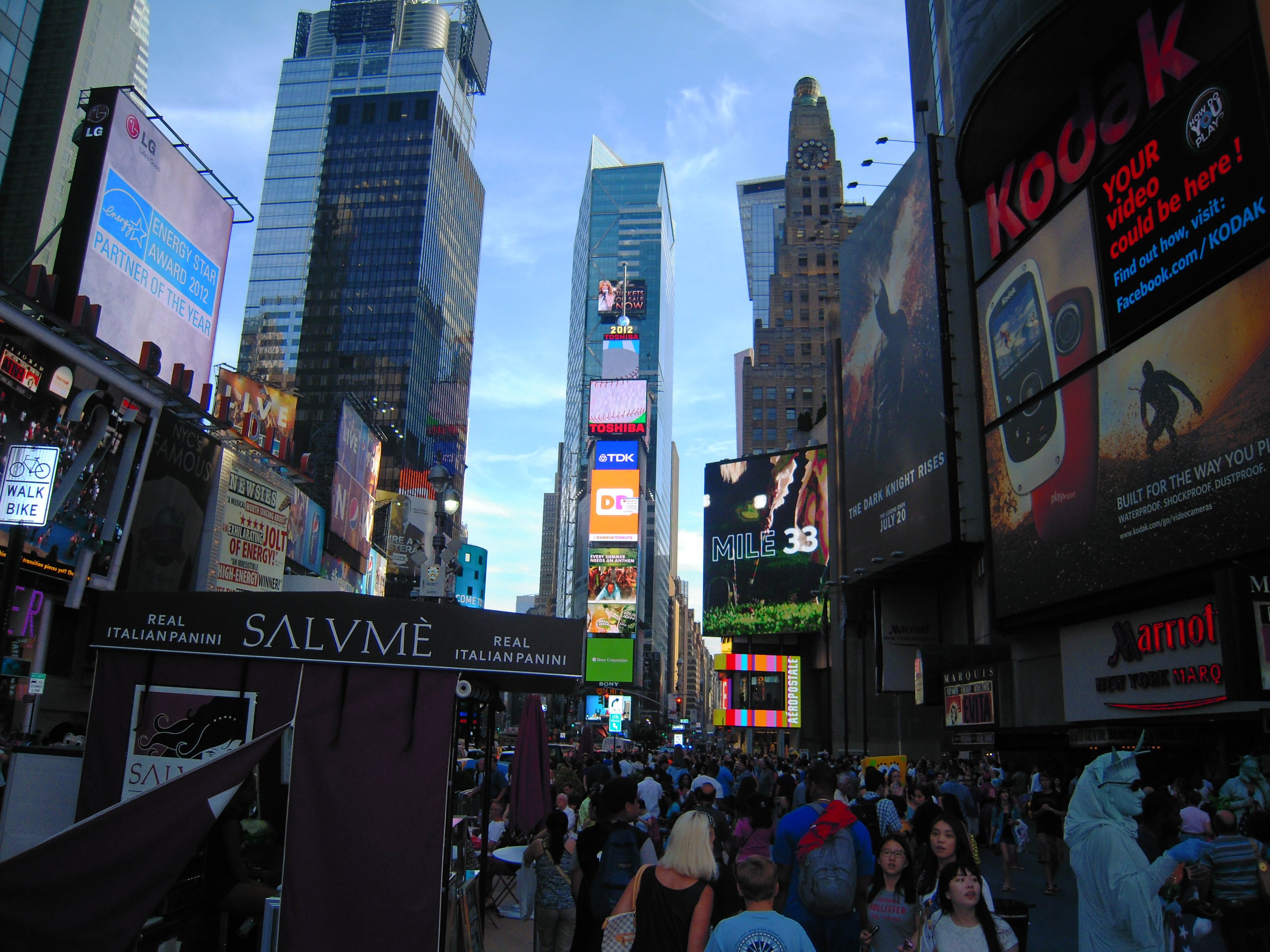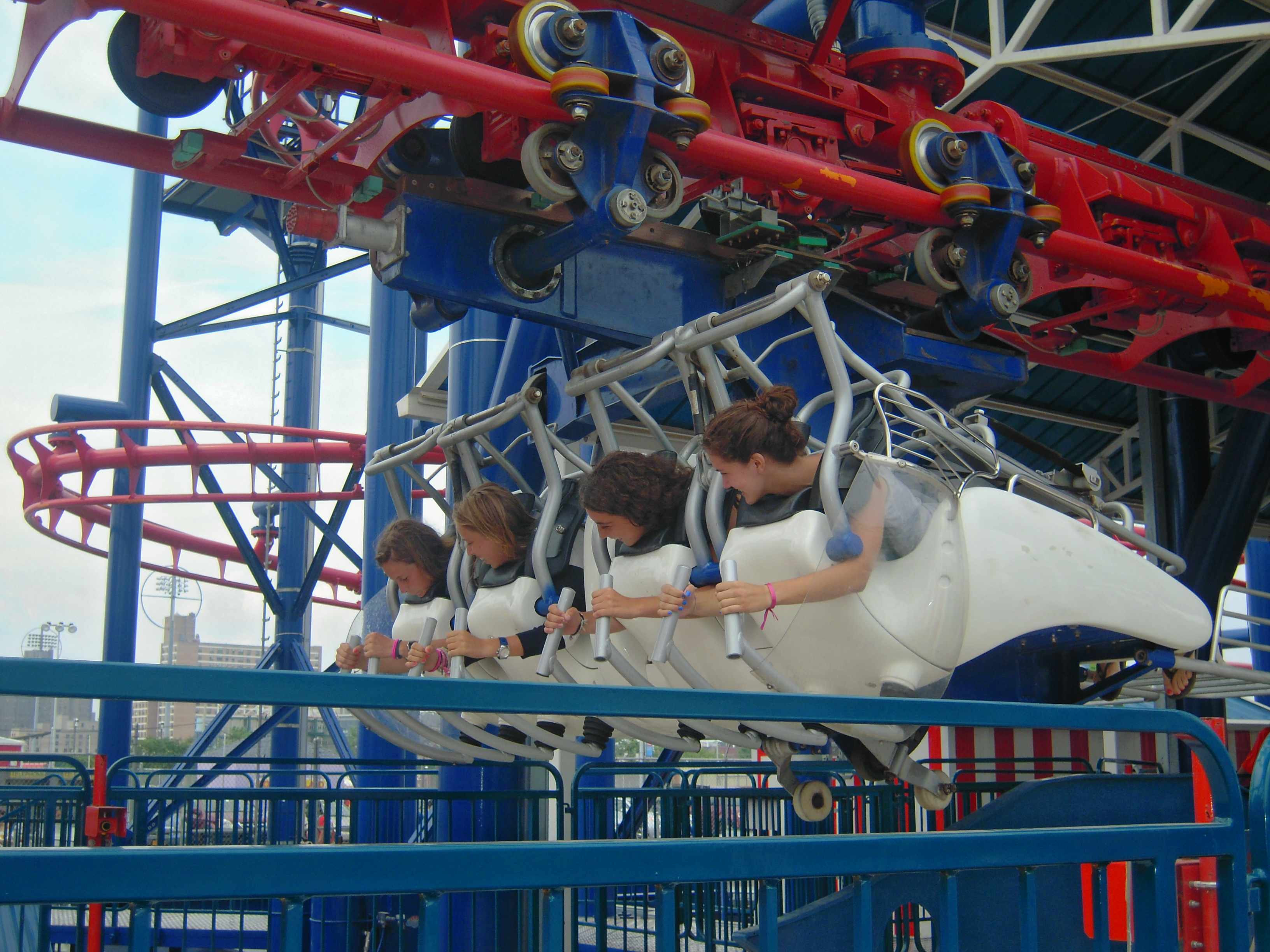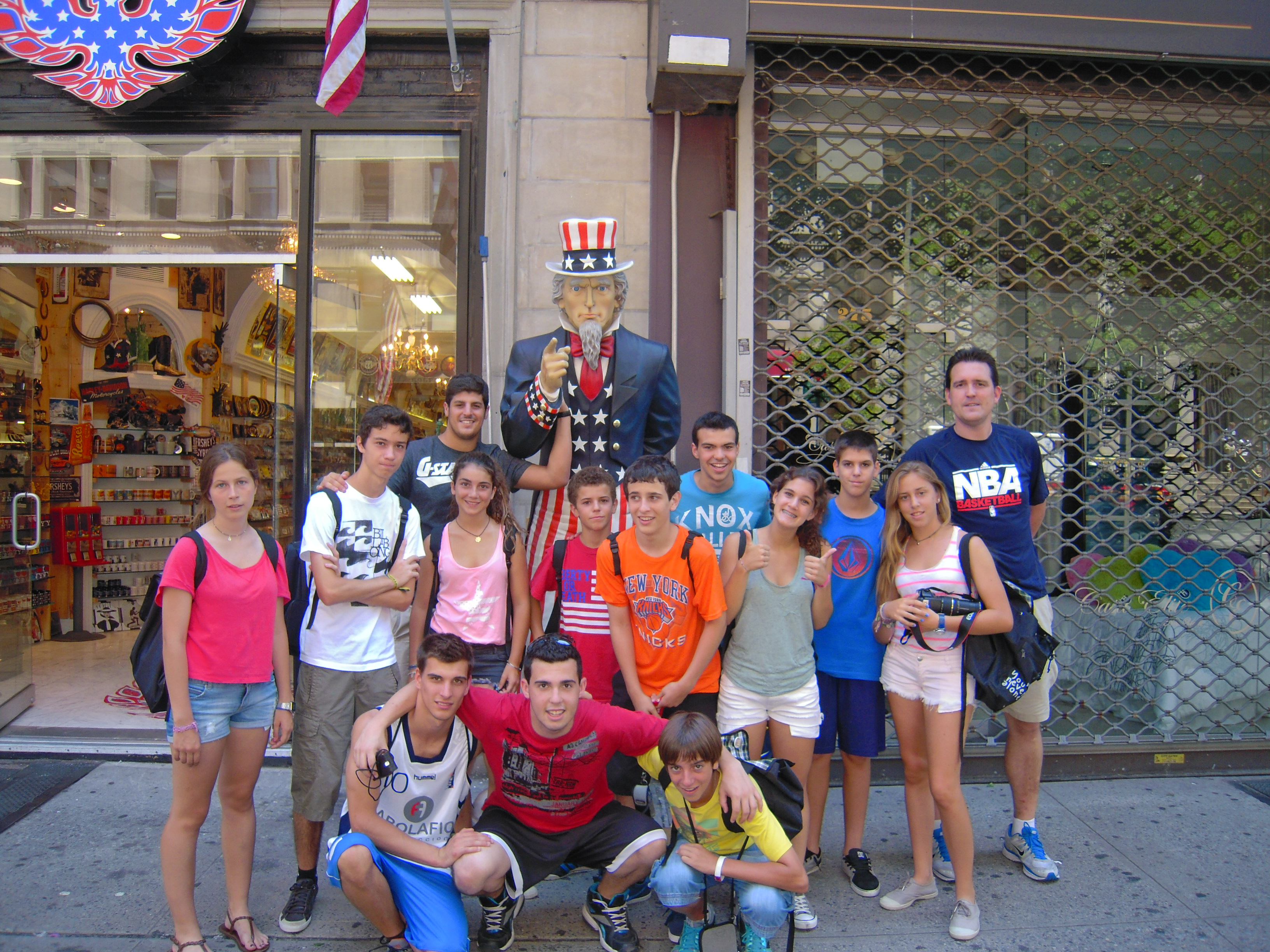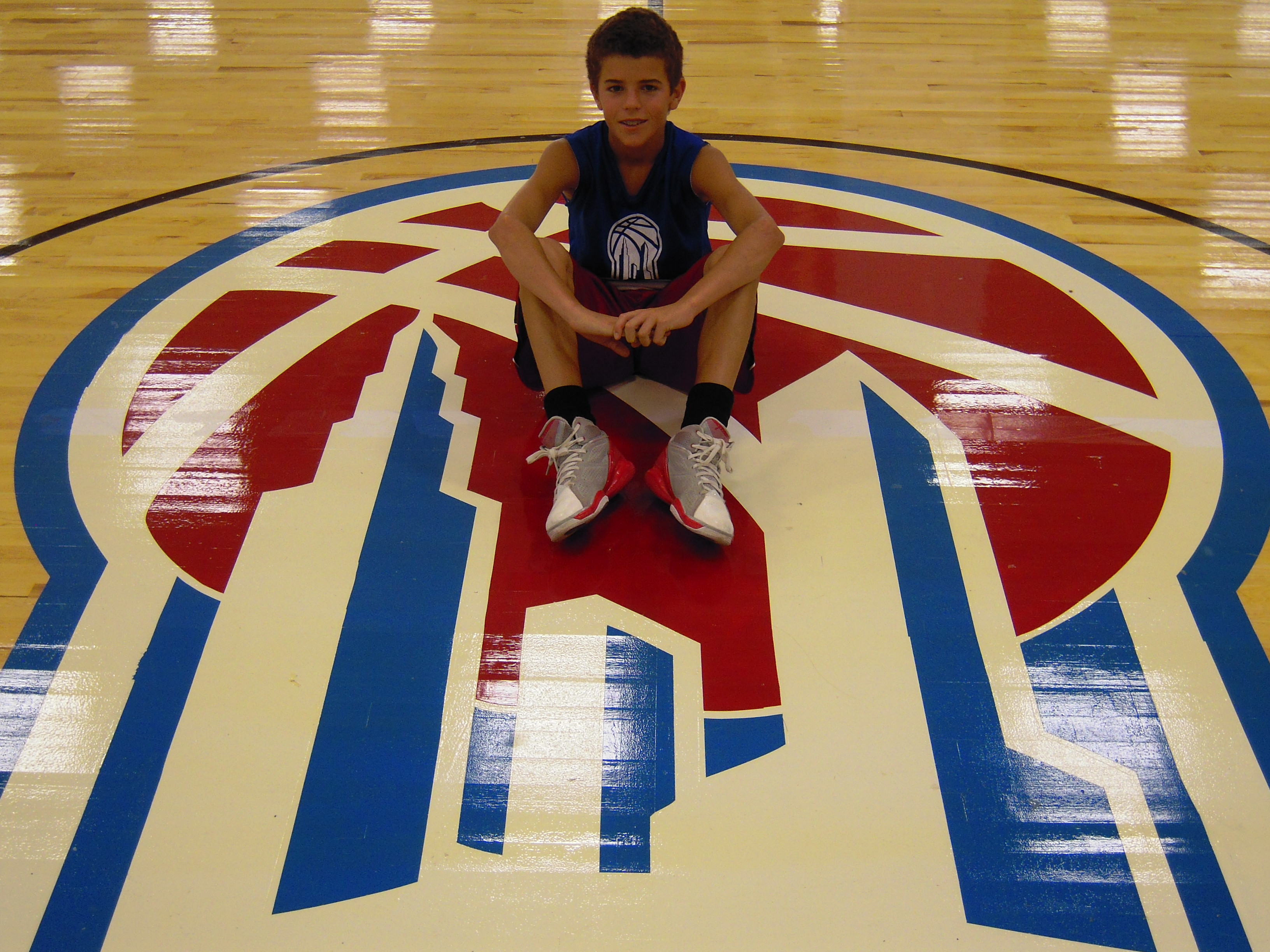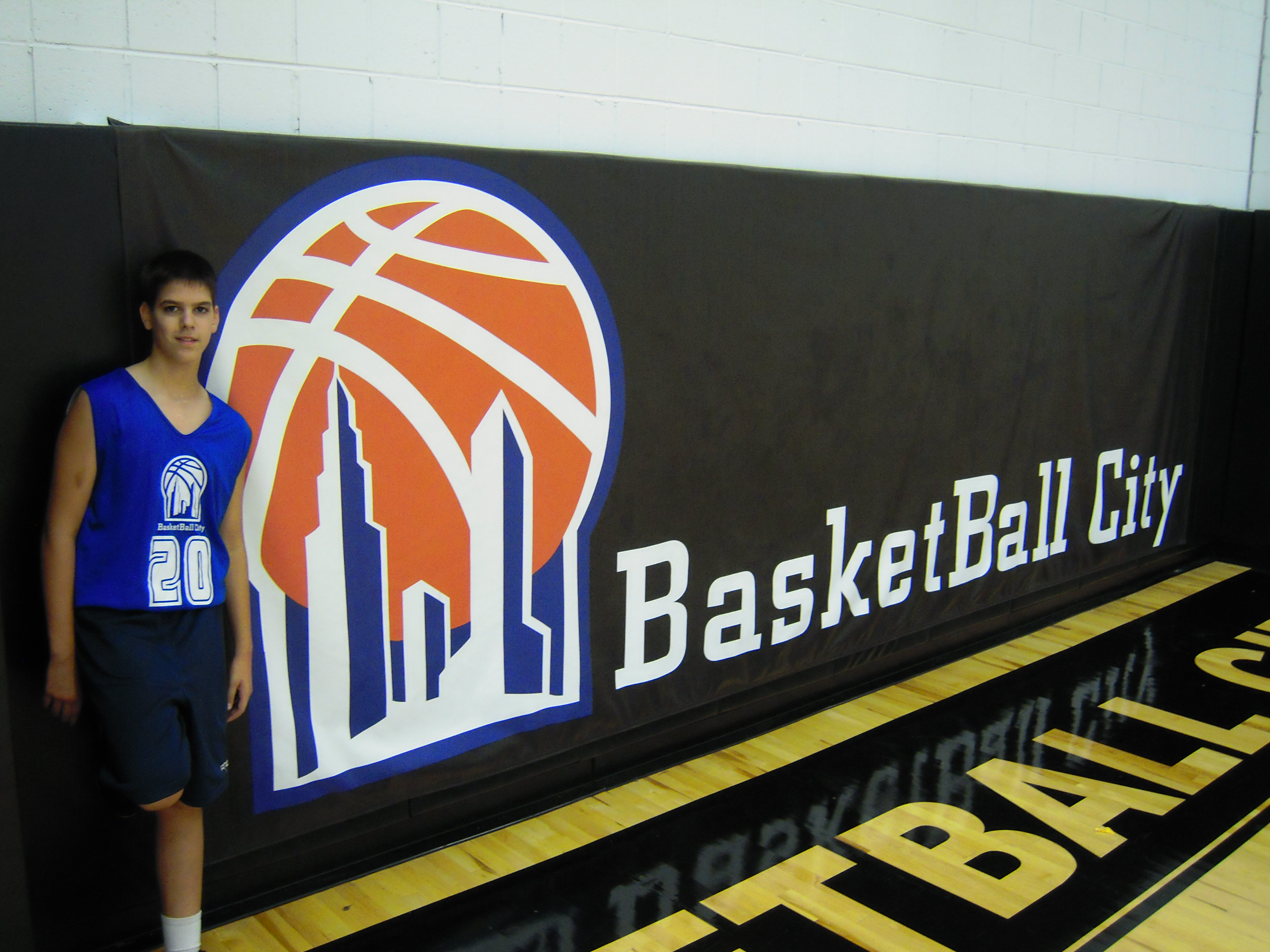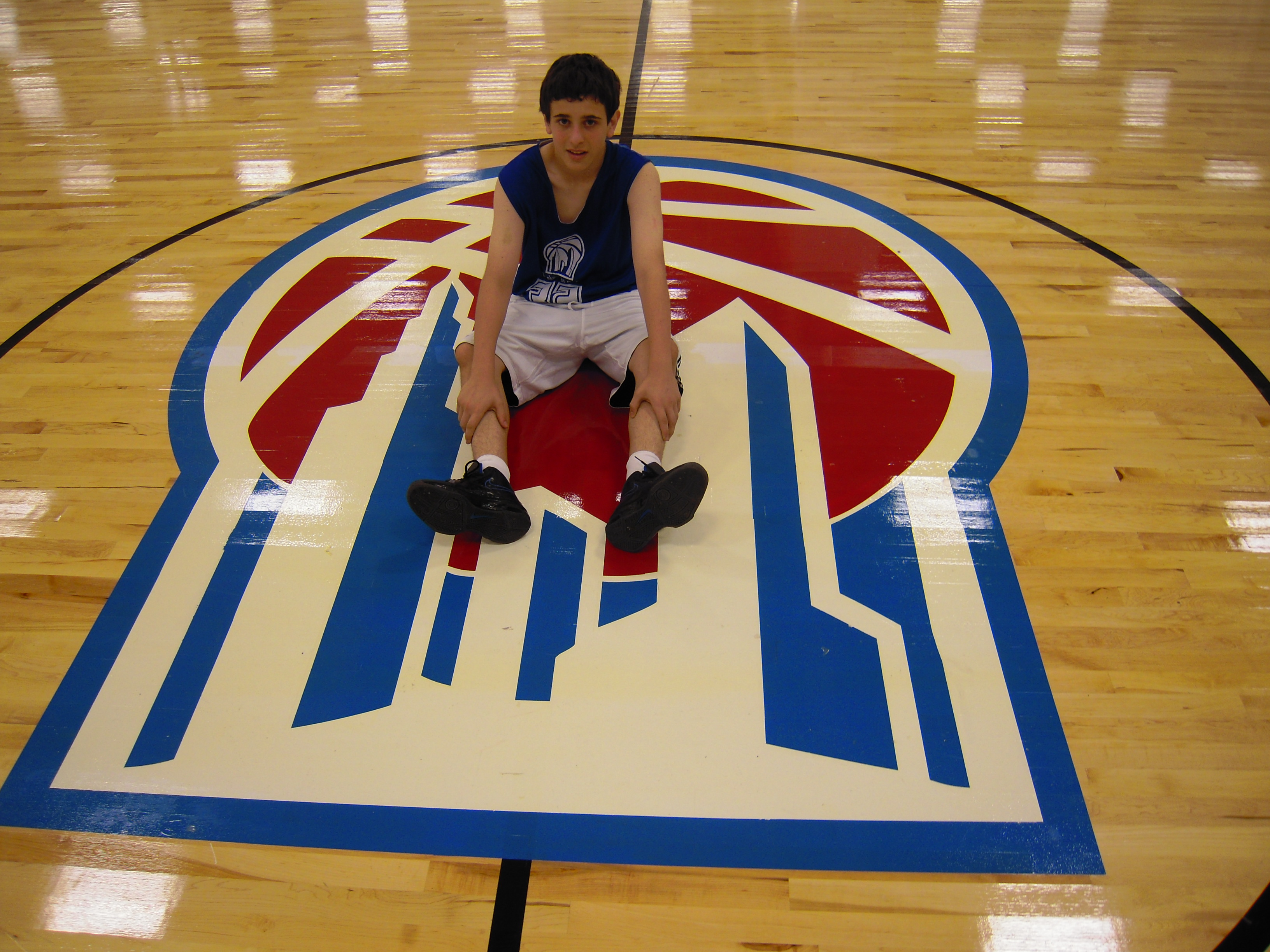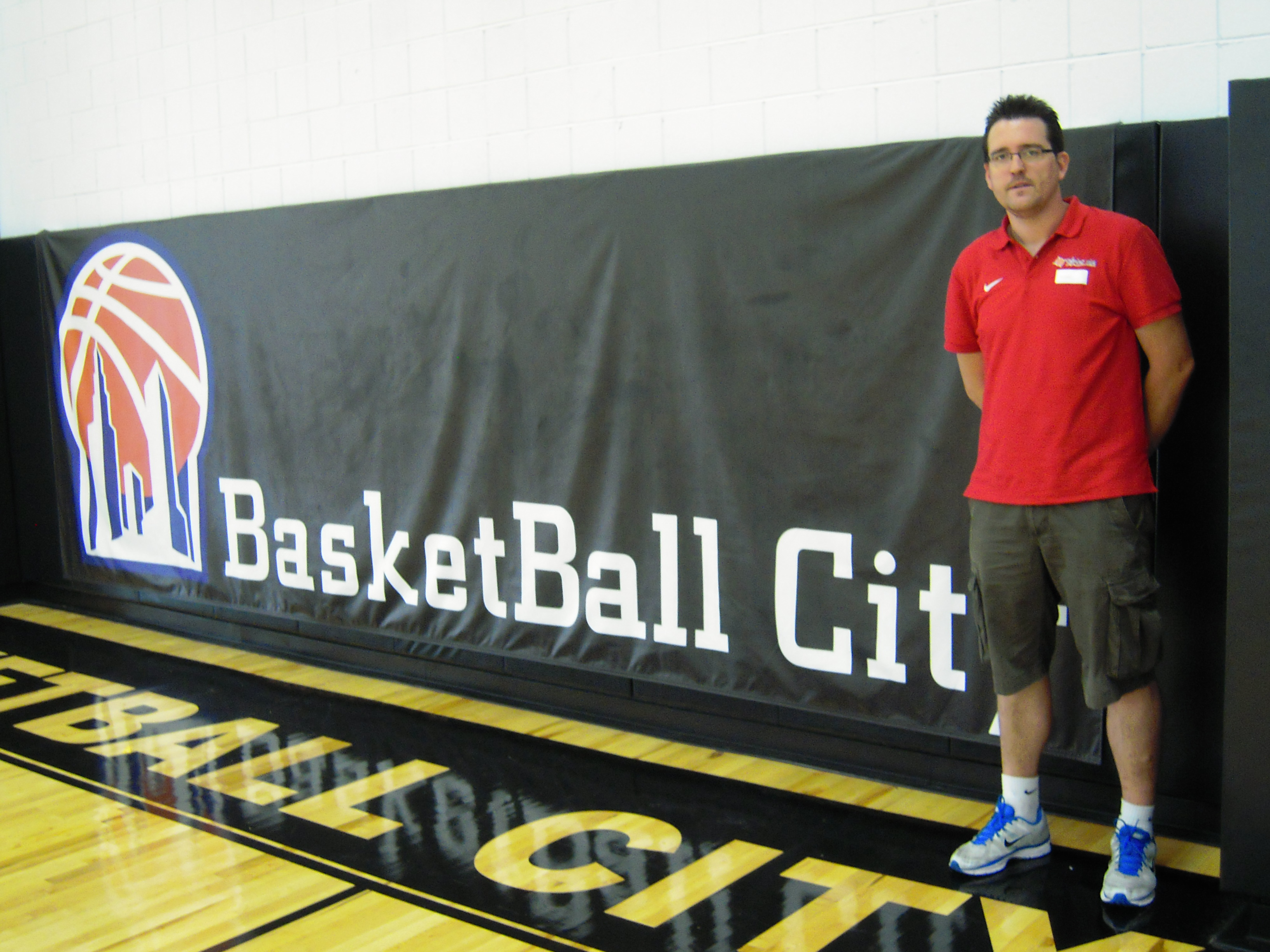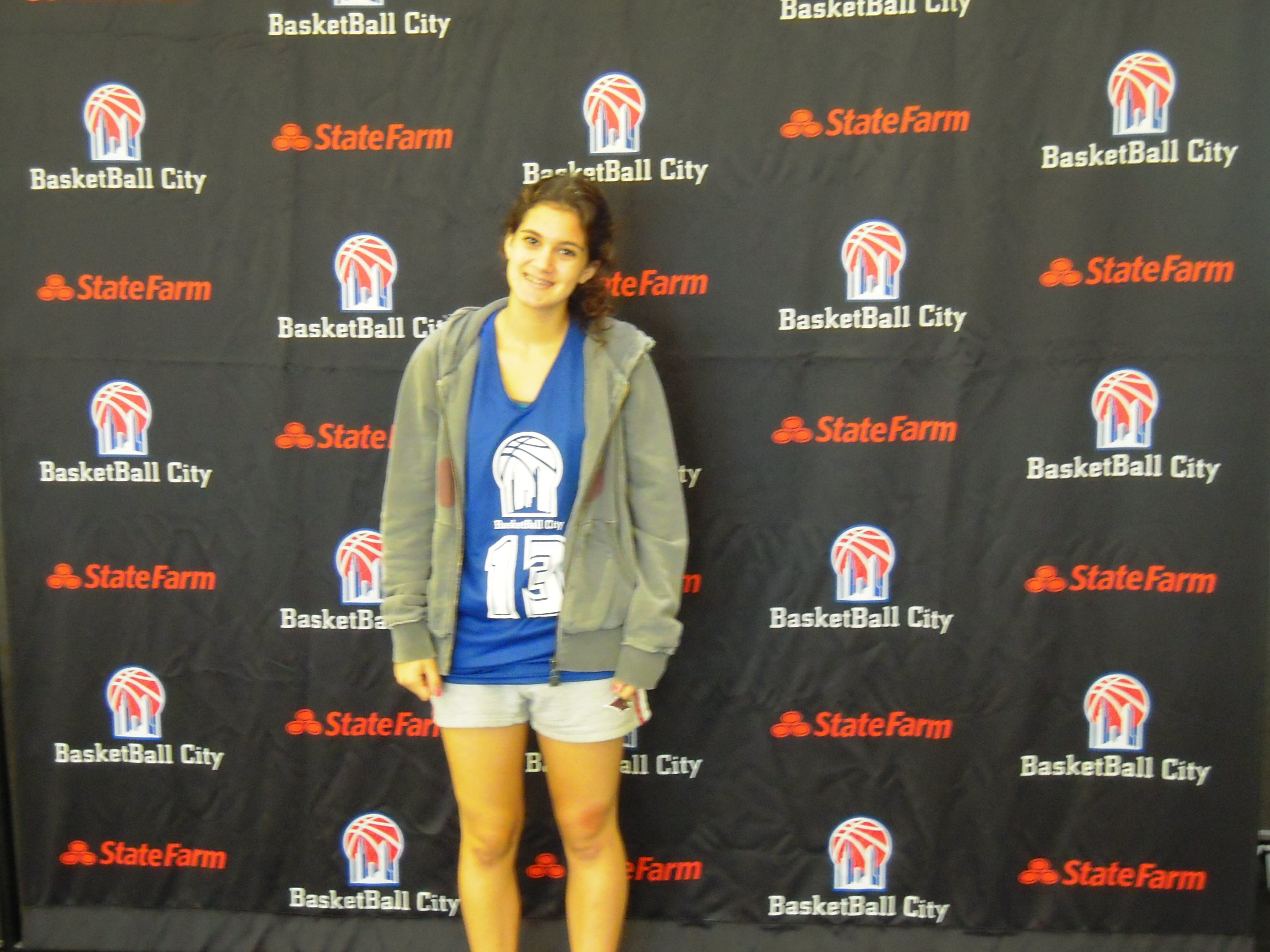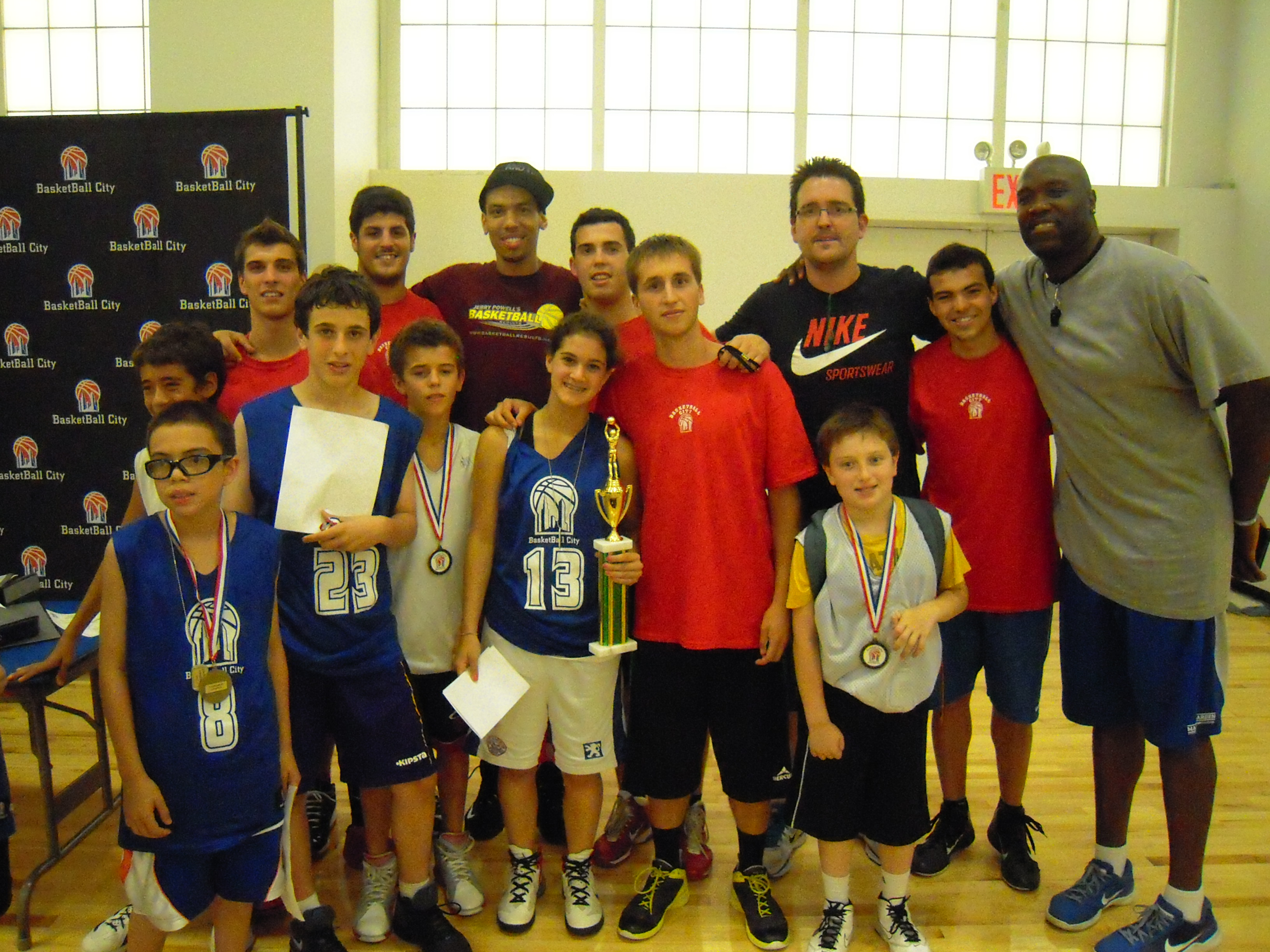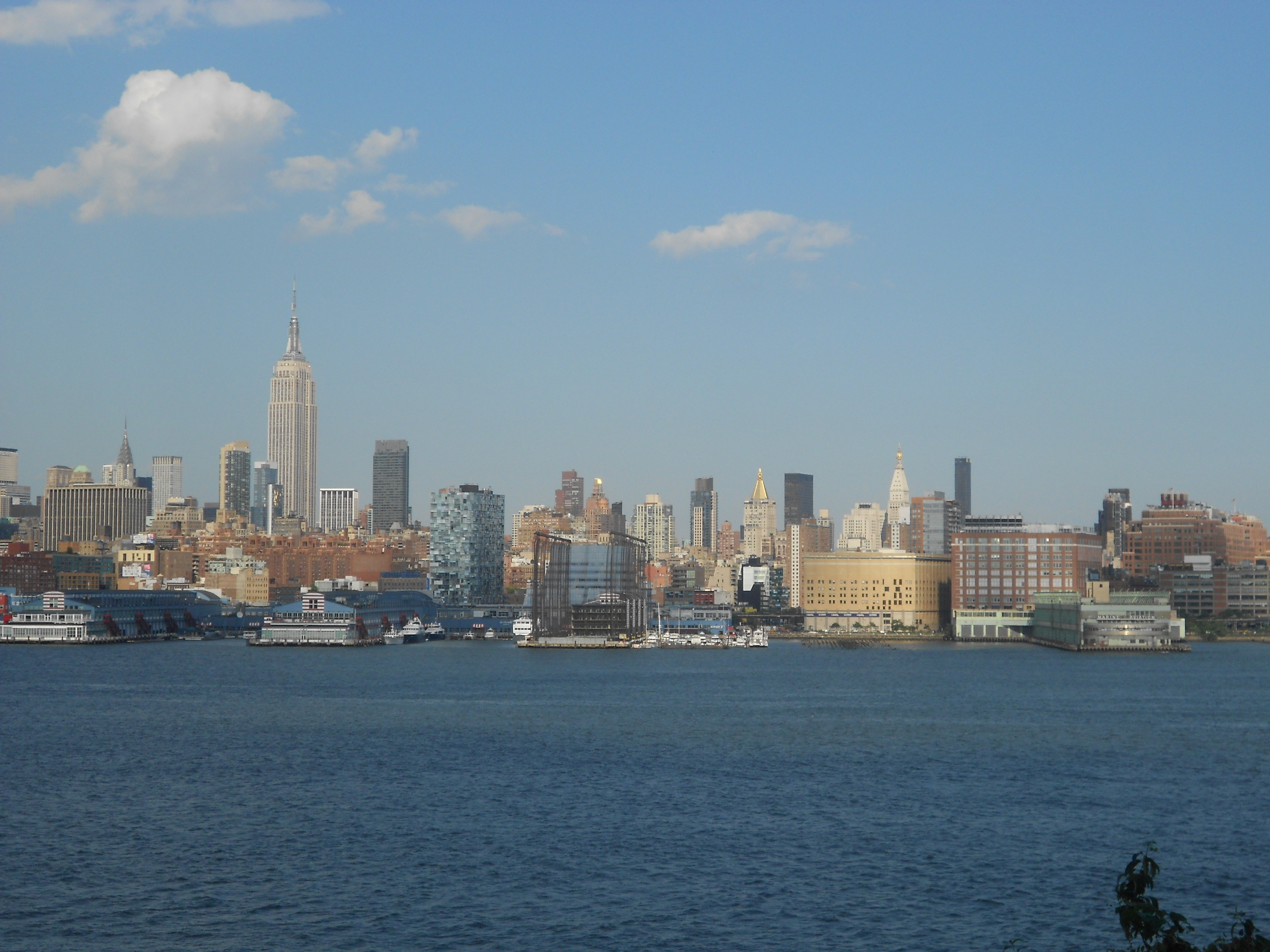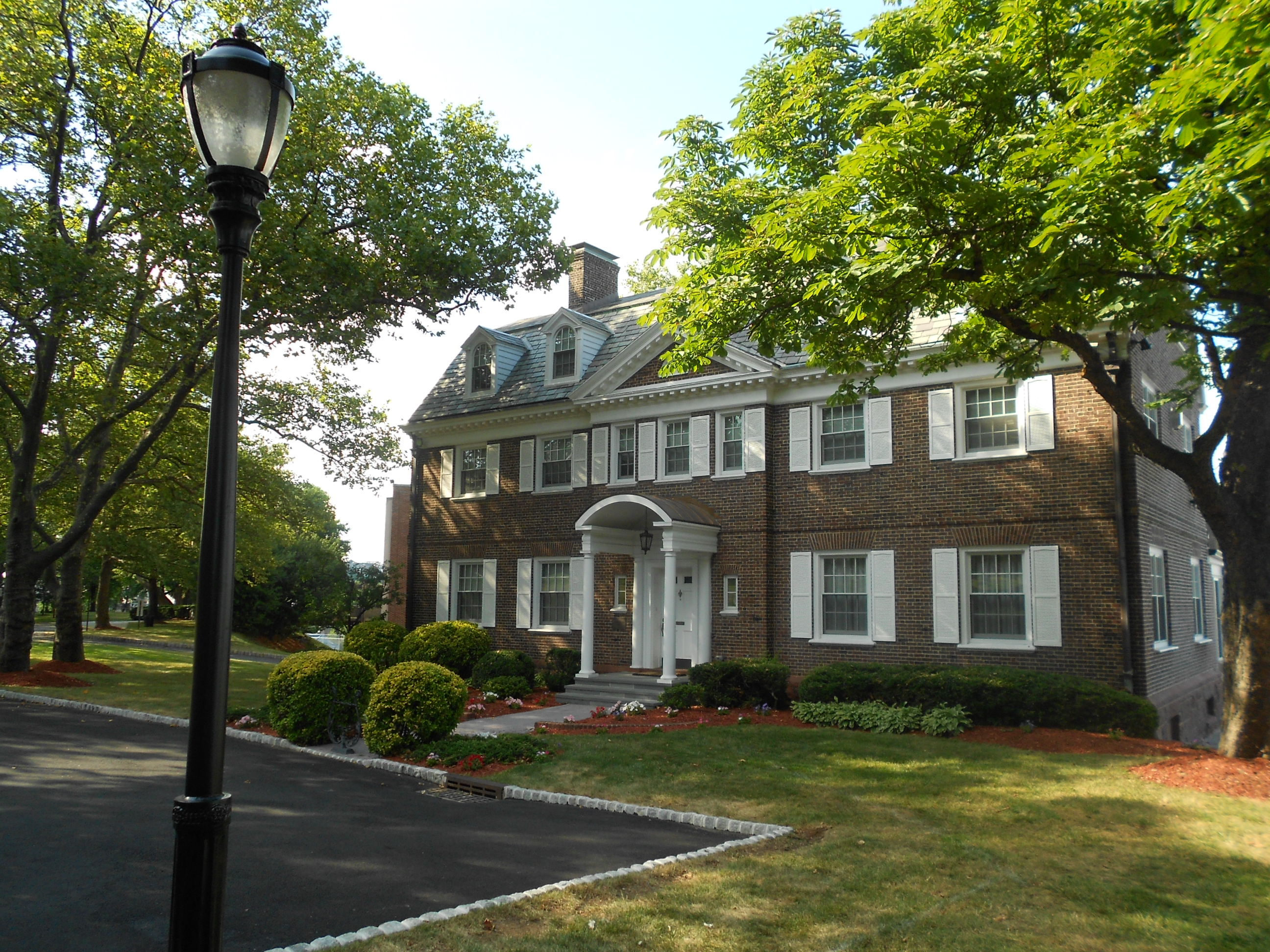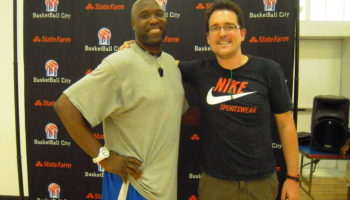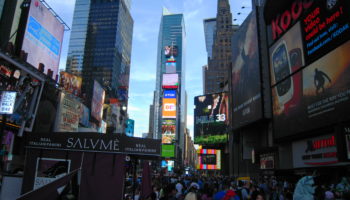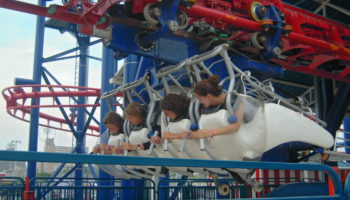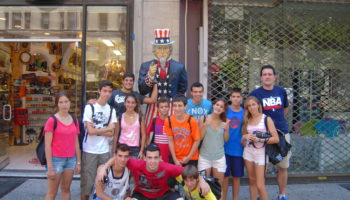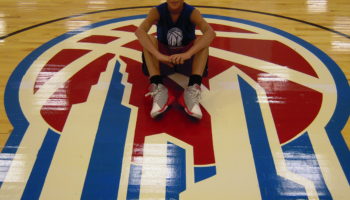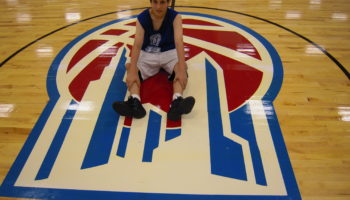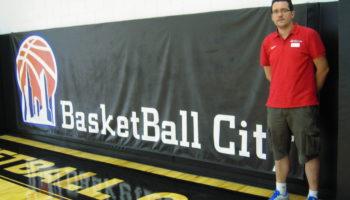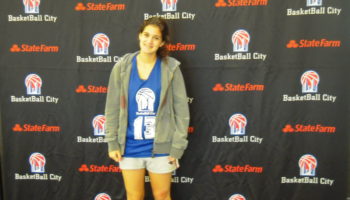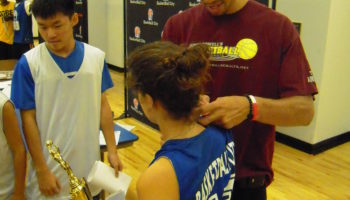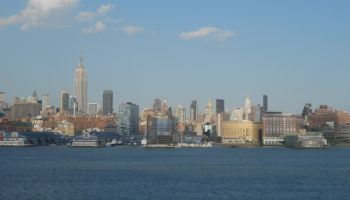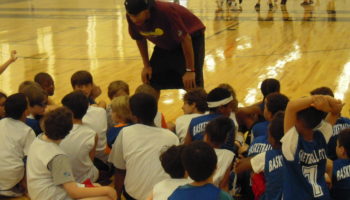 "BASKETBALL CITY – WEEK 1"   JULIOL 2012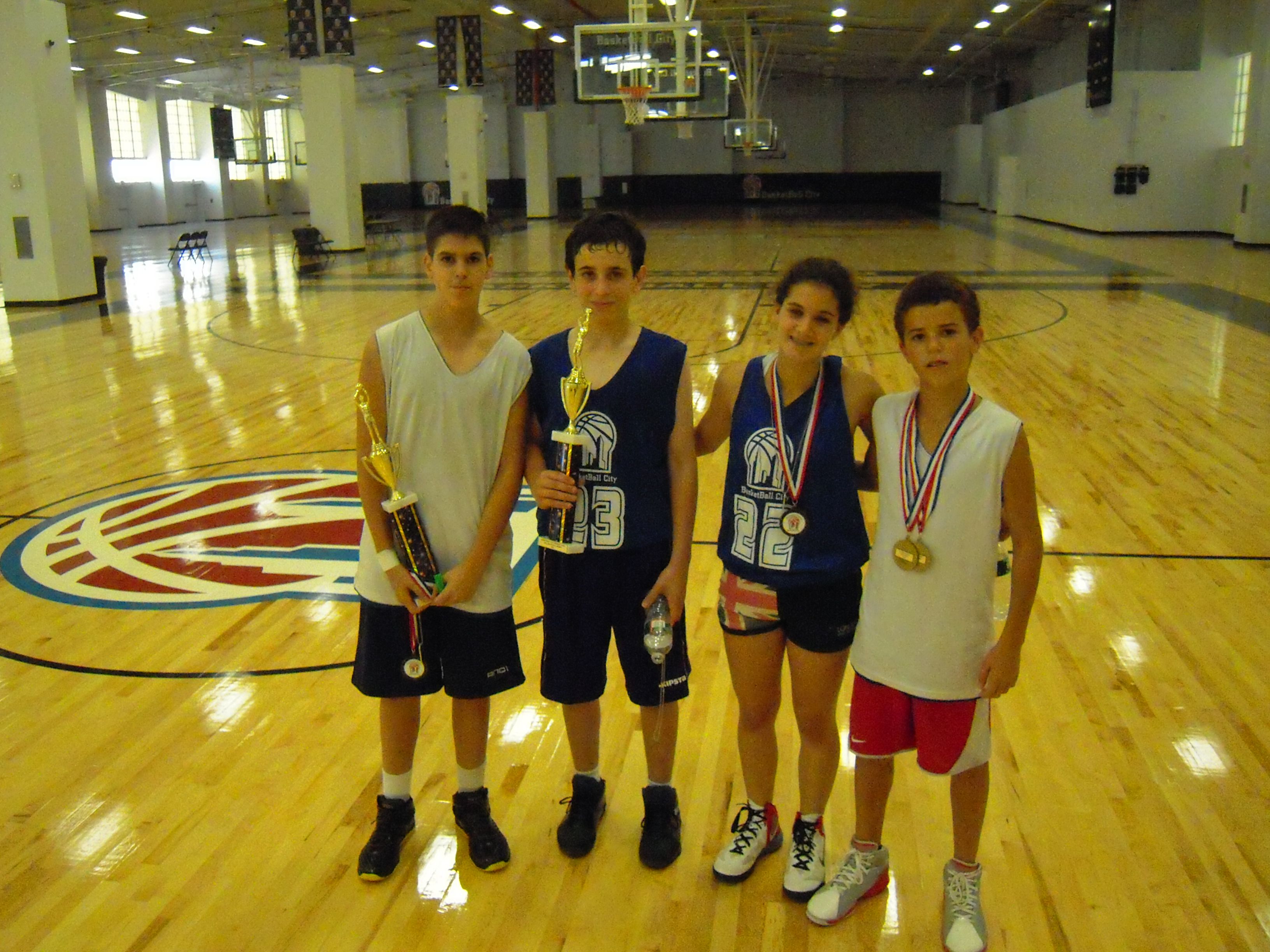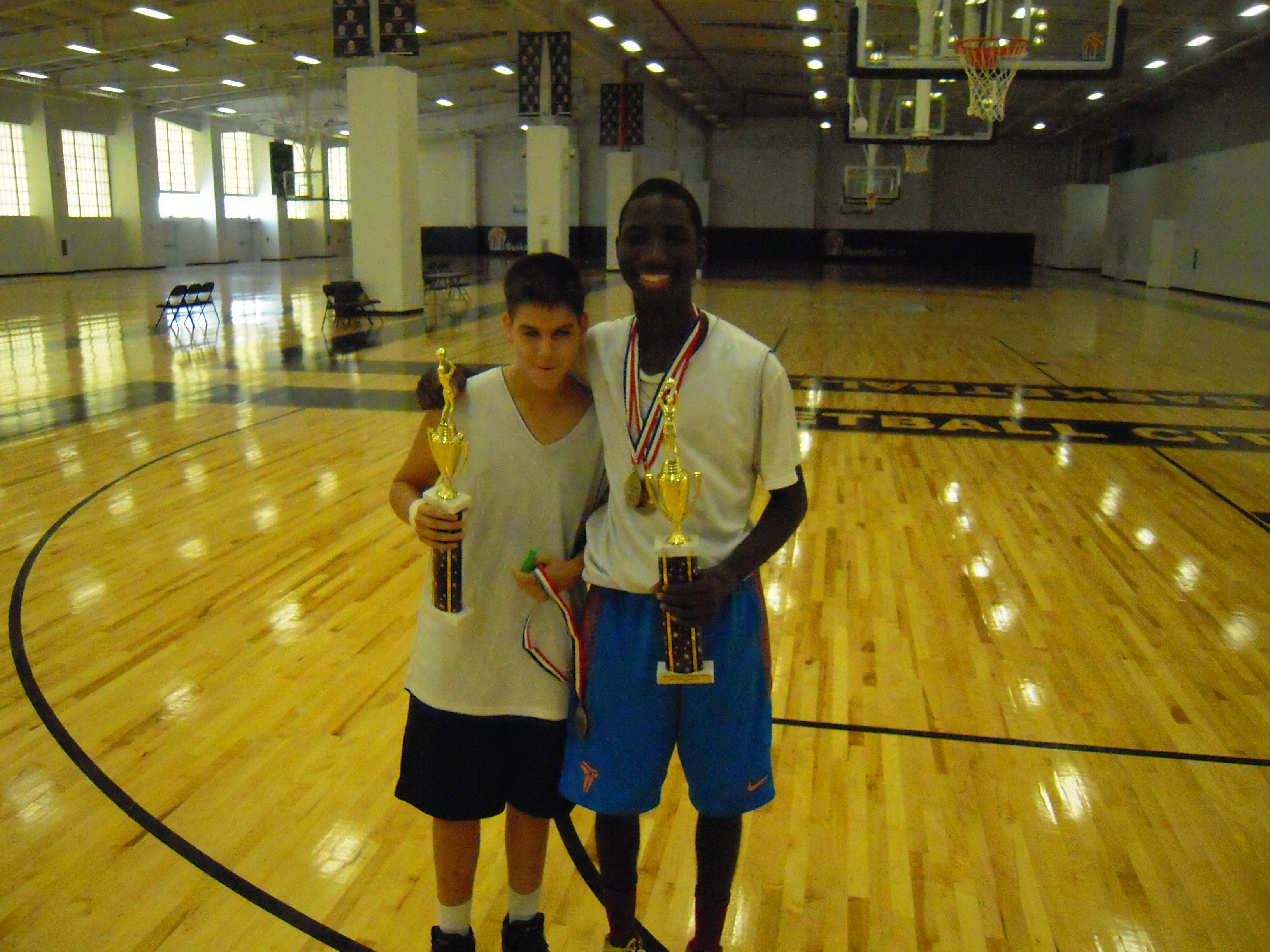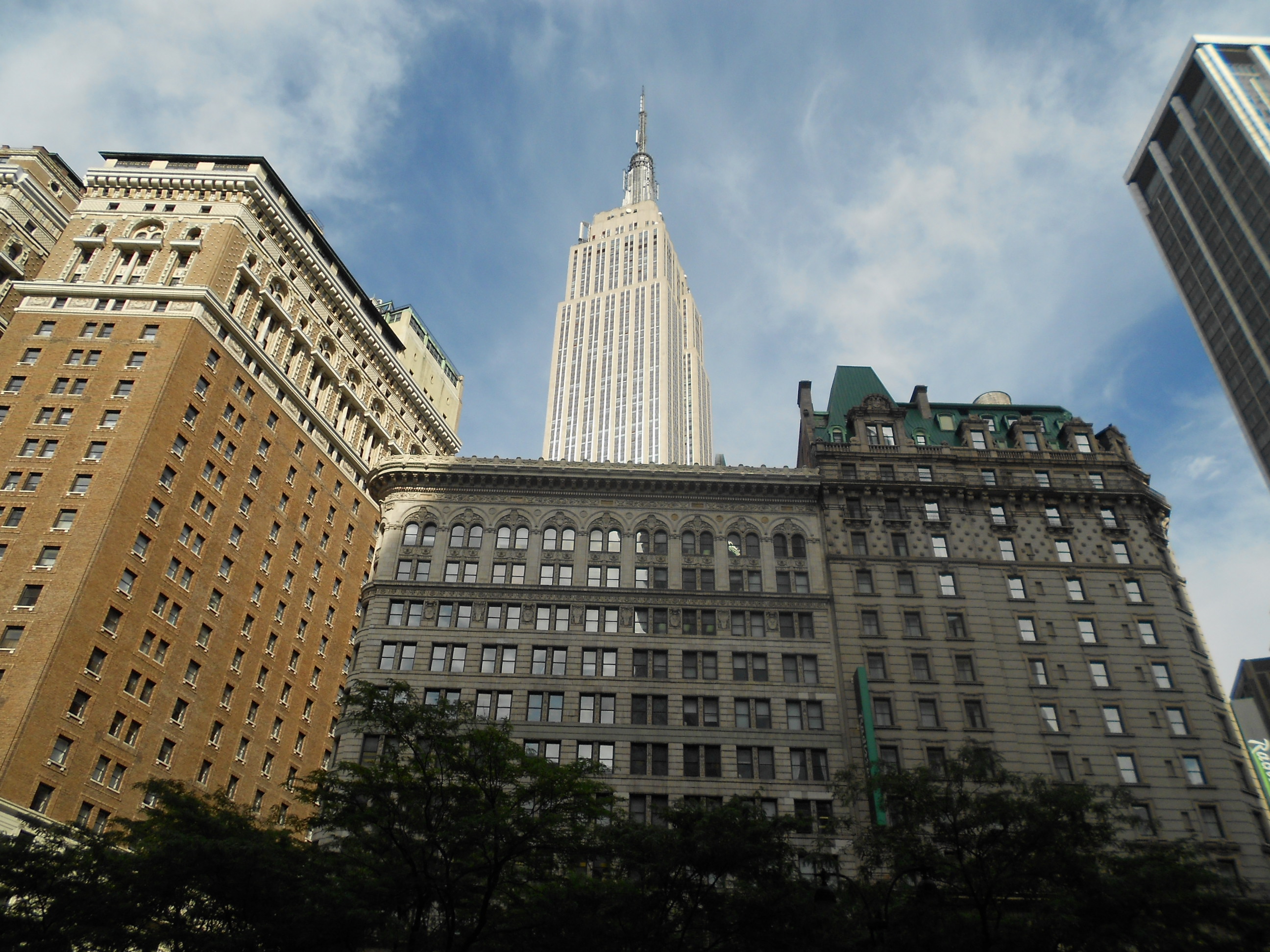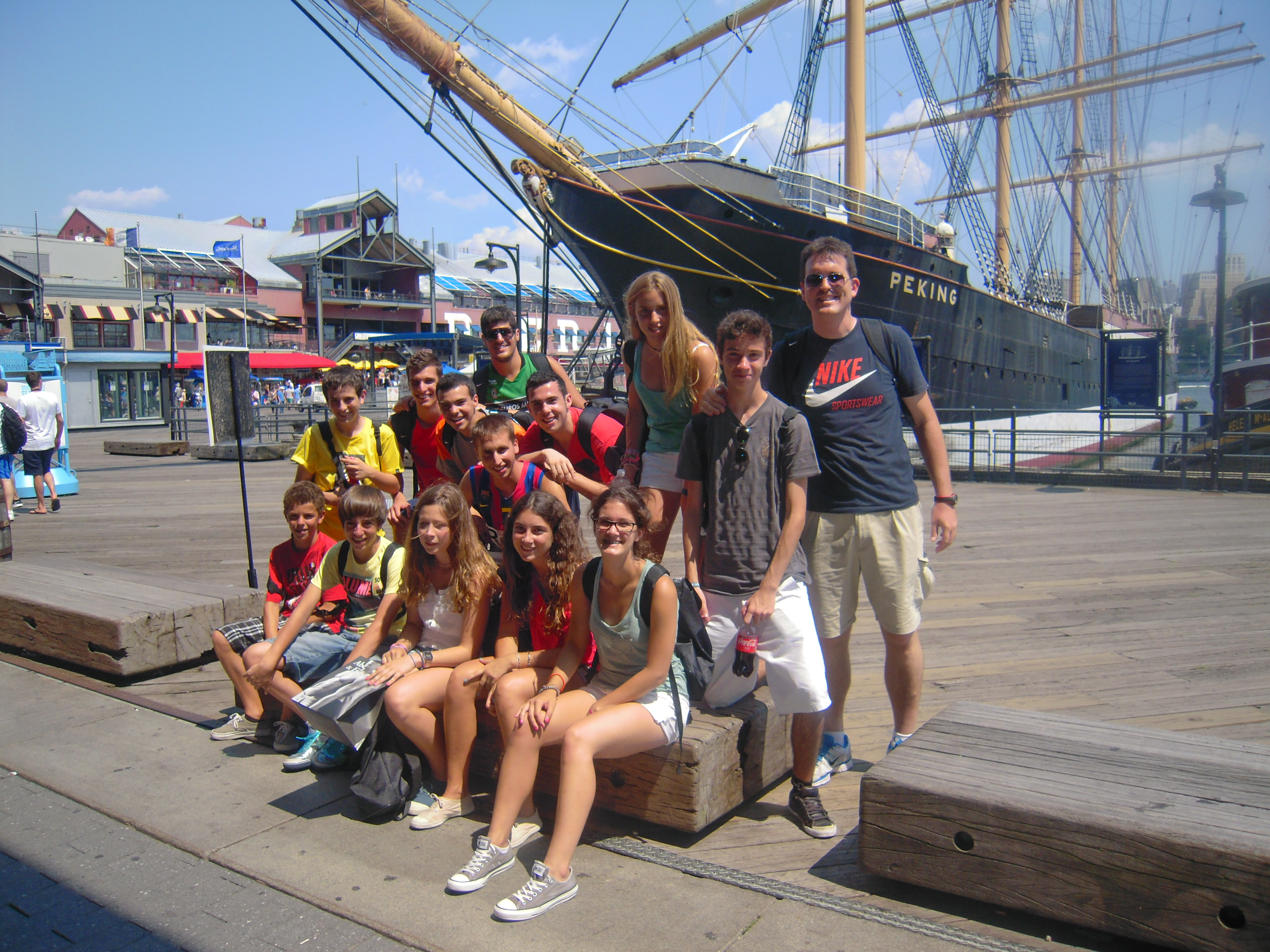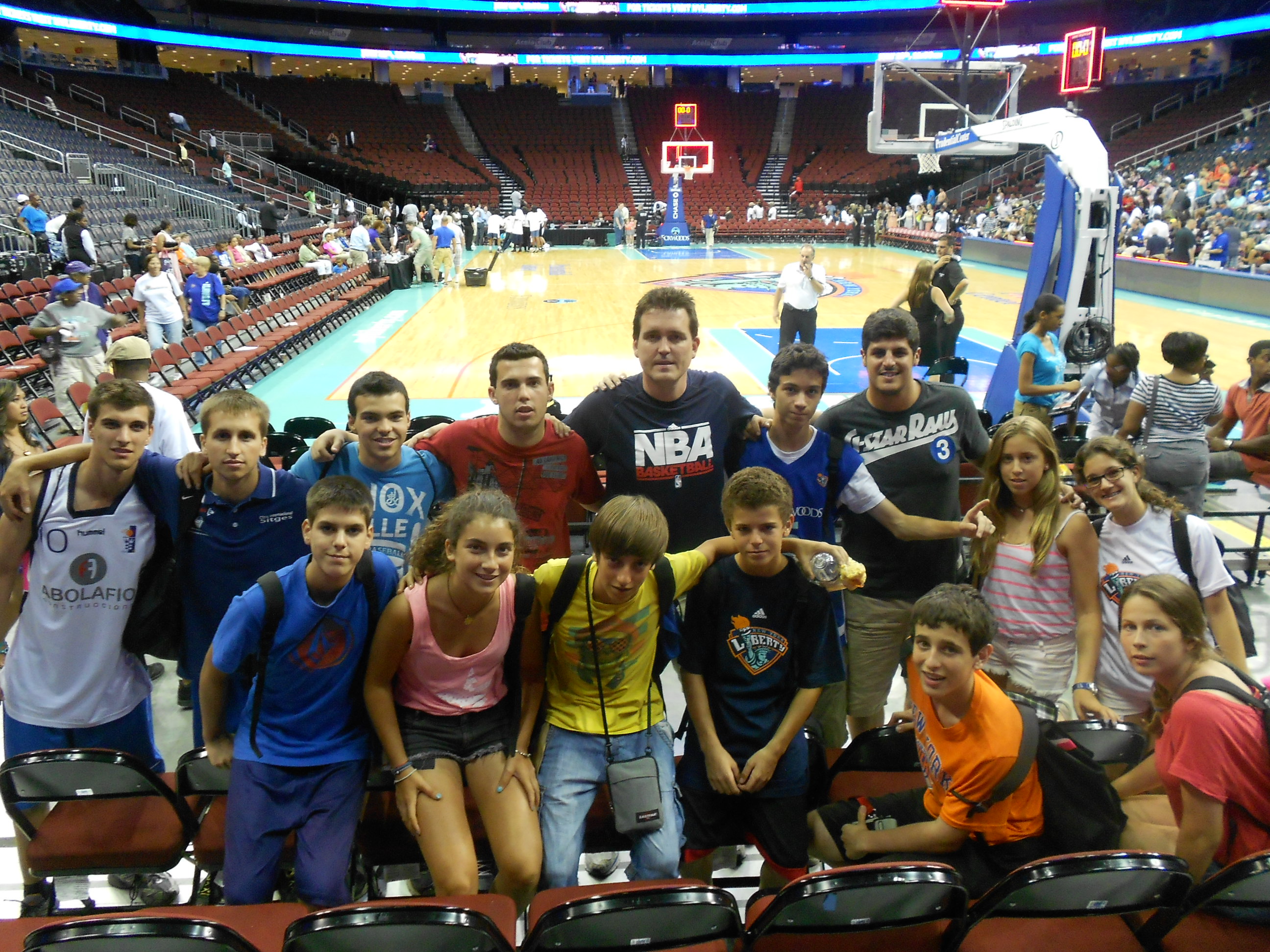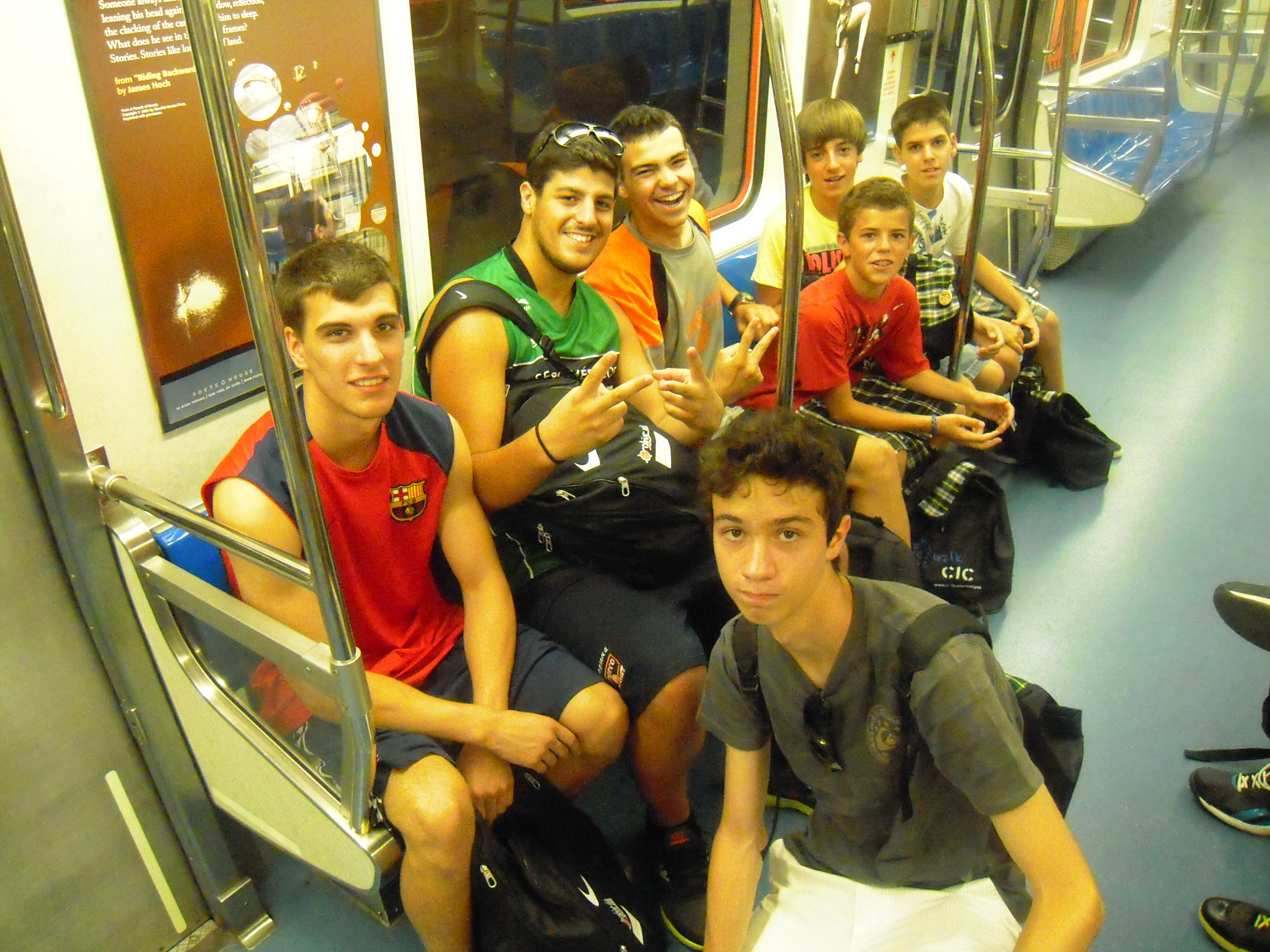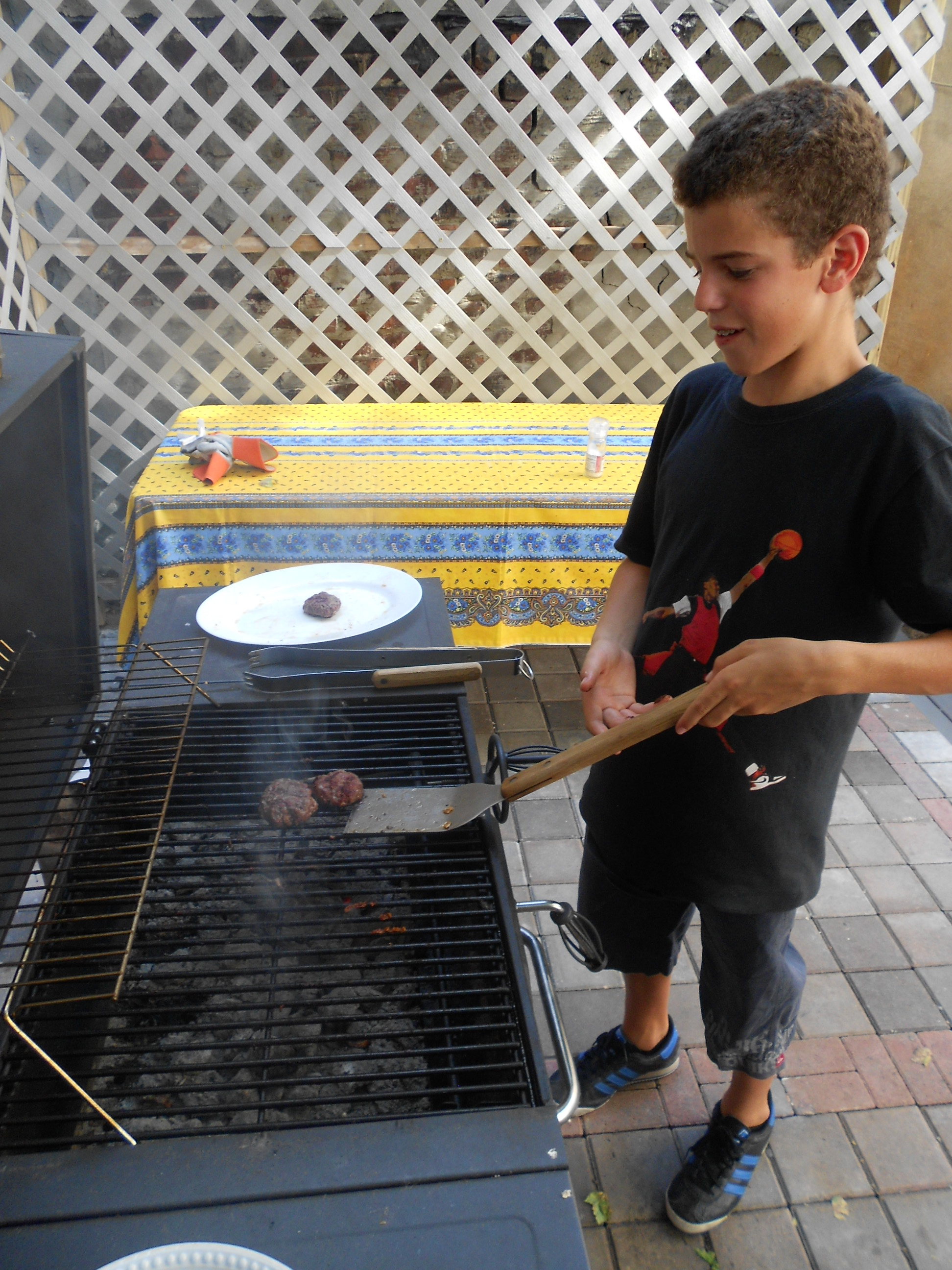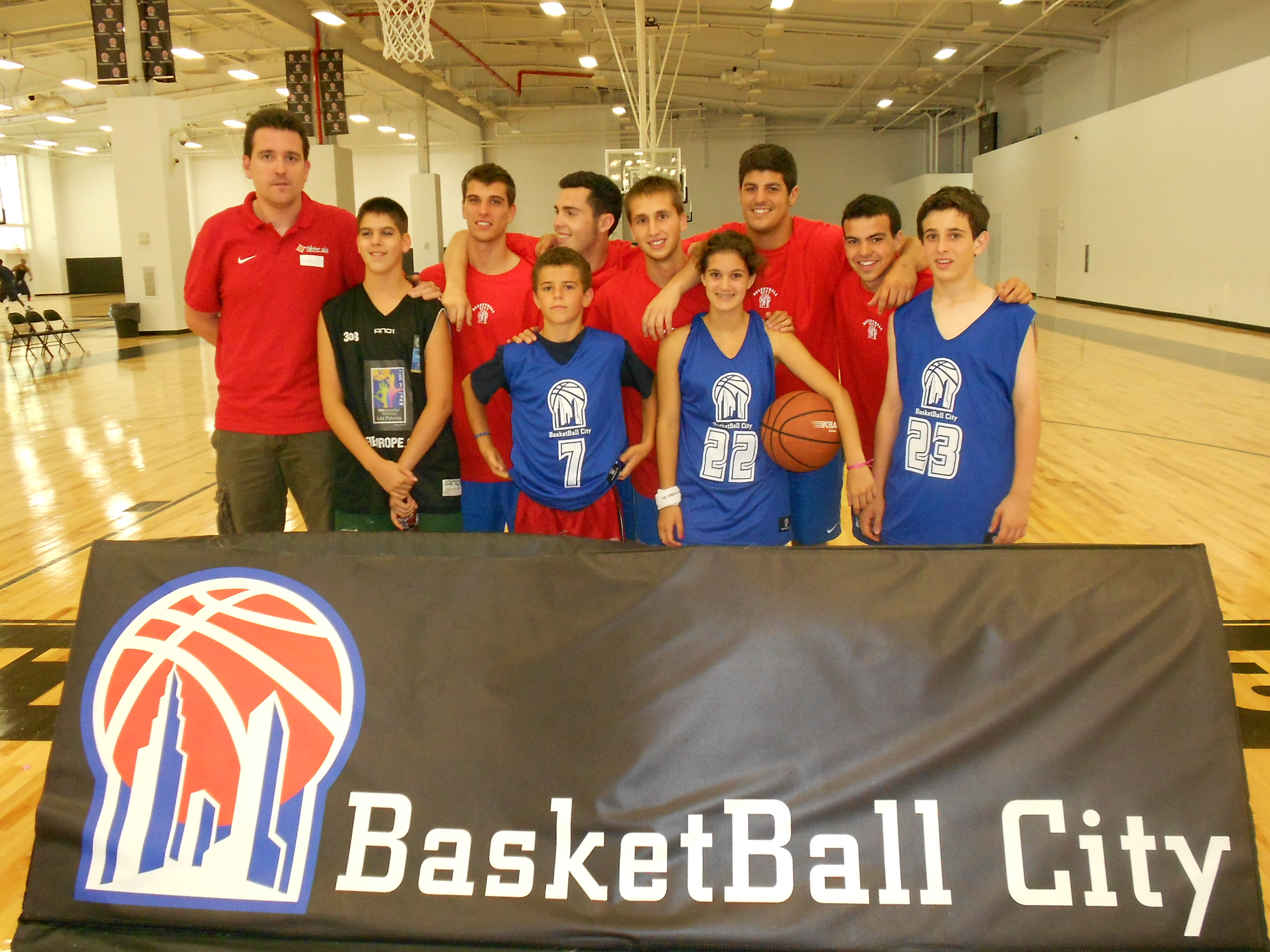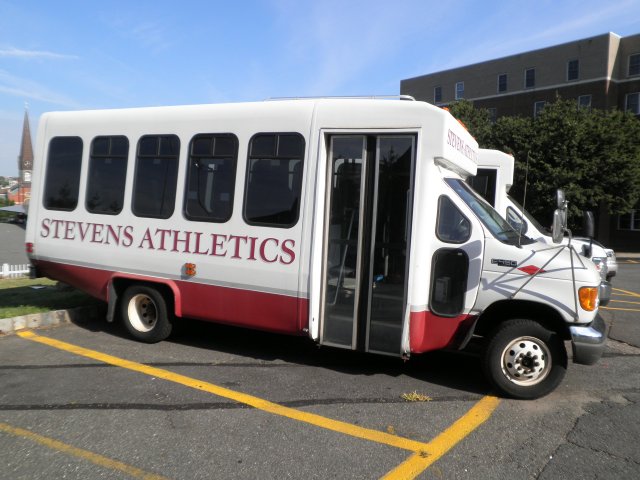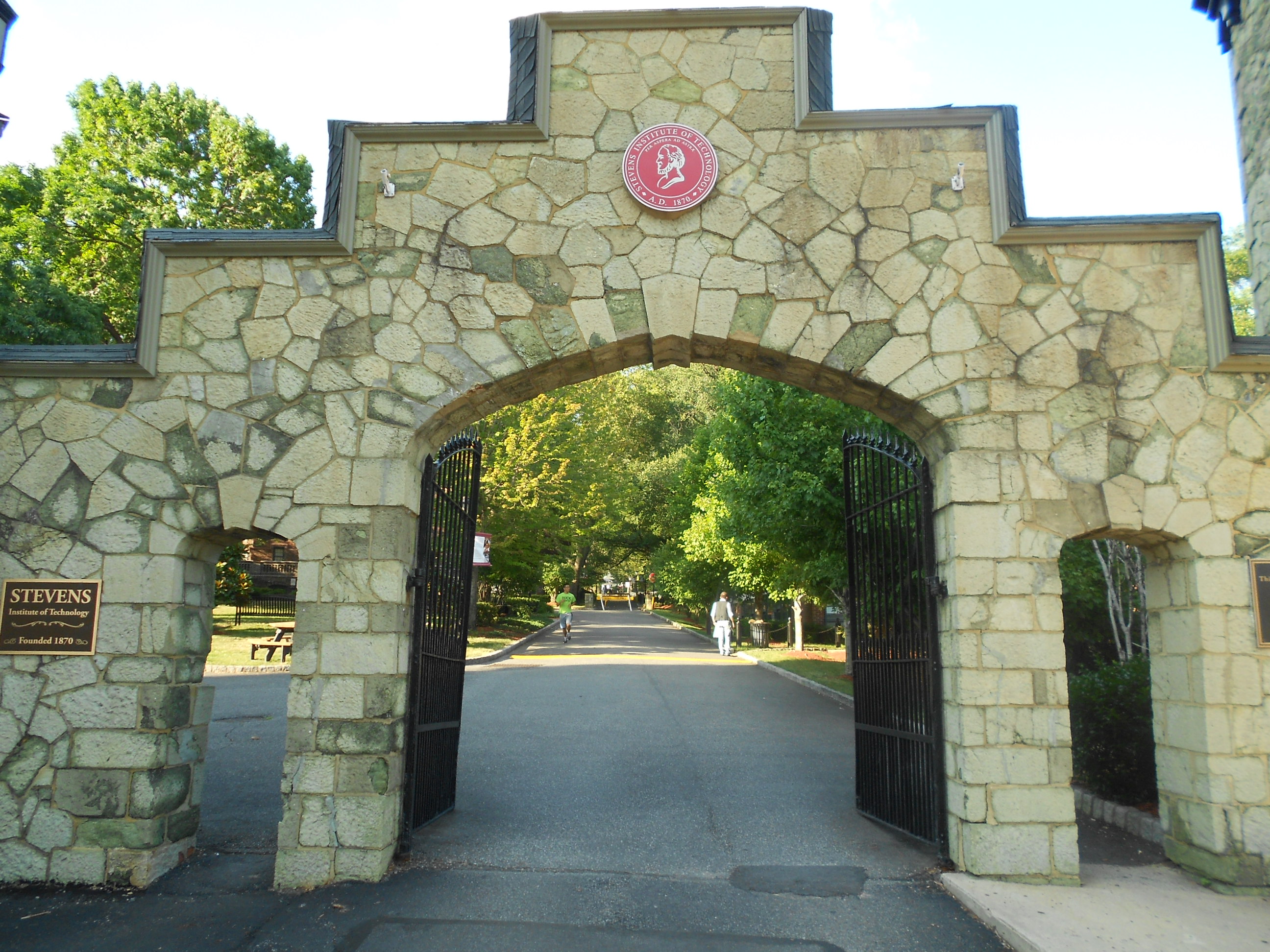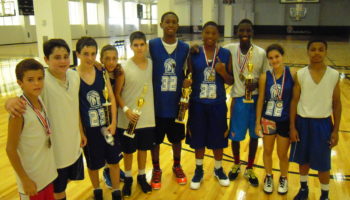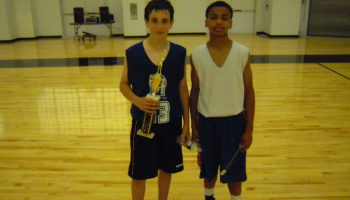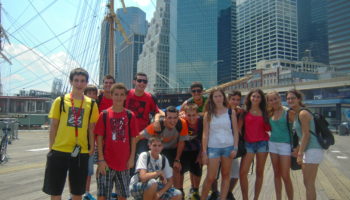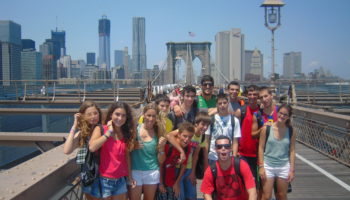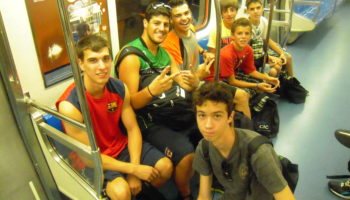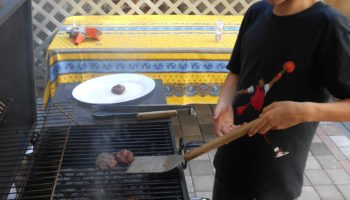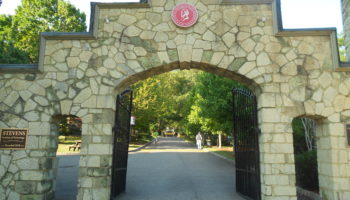 "BASKETBALL CITY" JULIOL 2011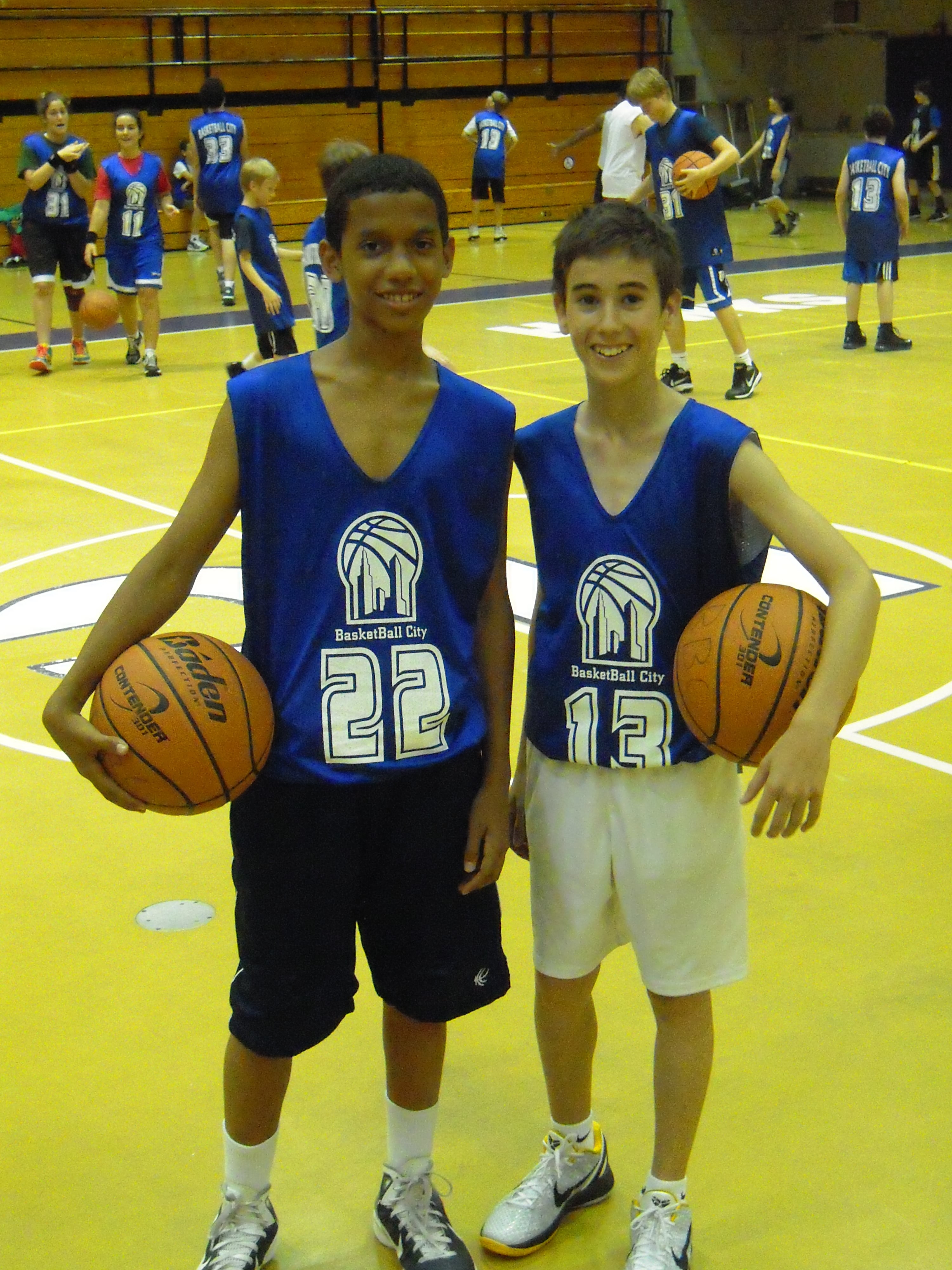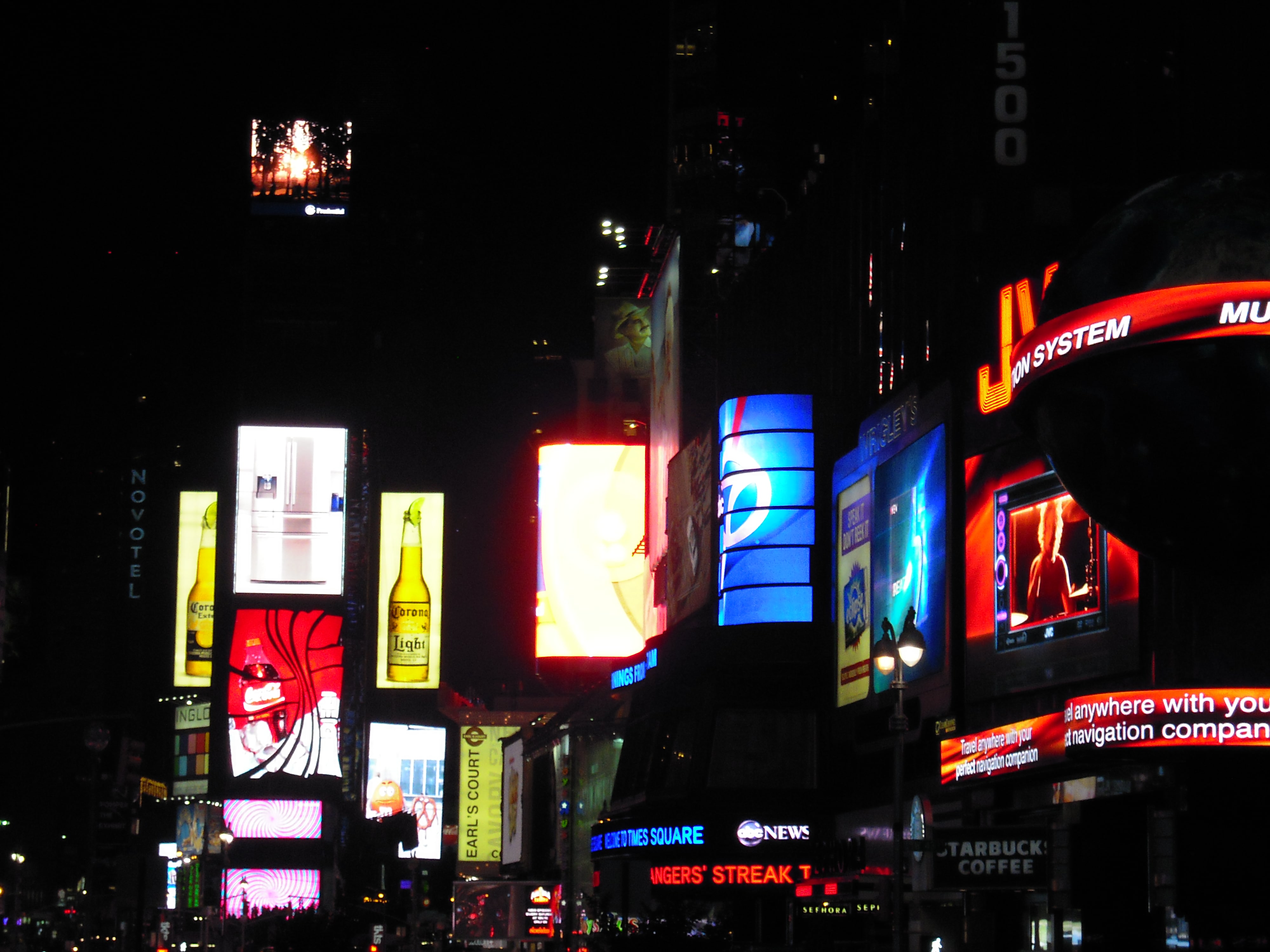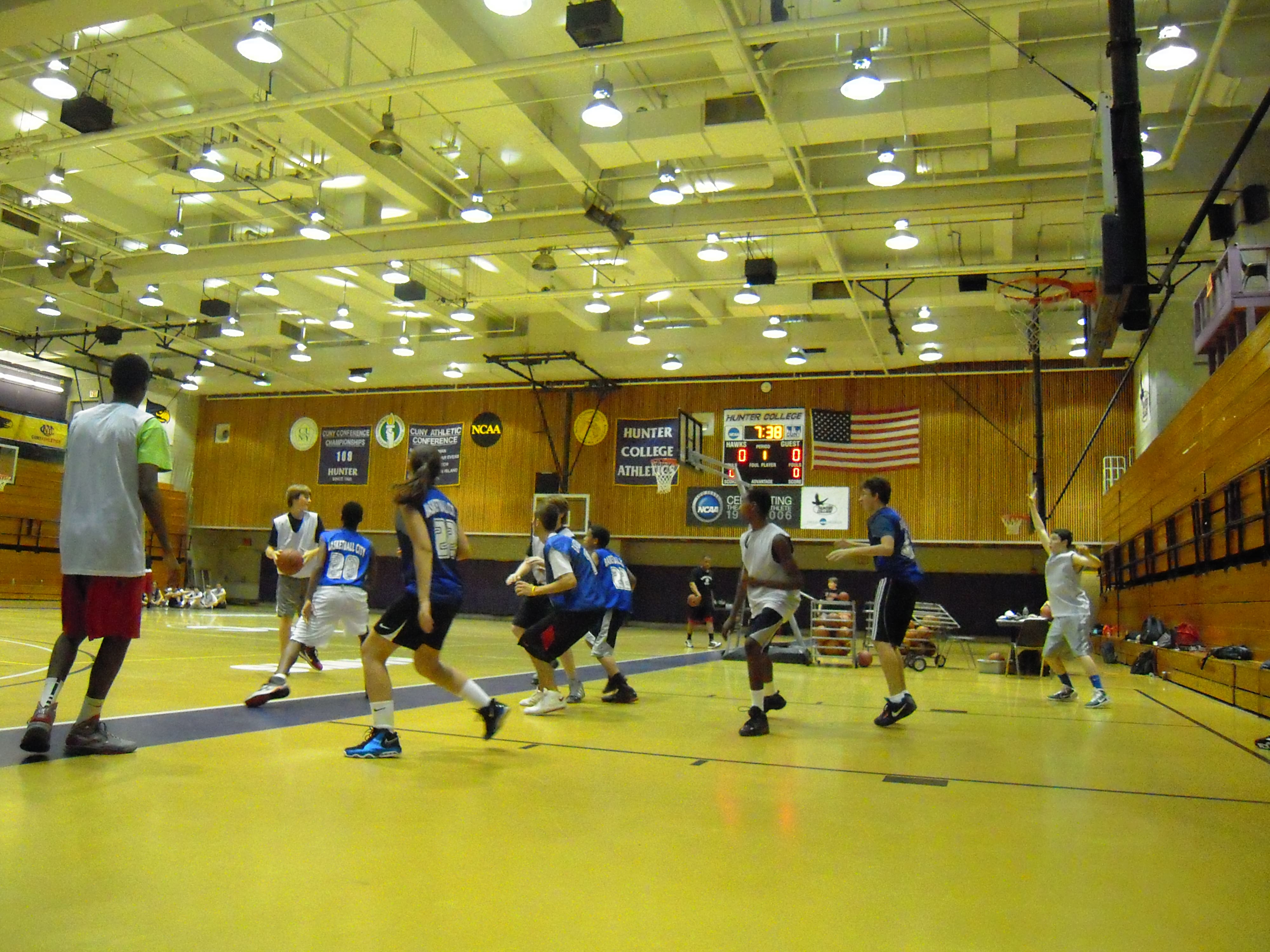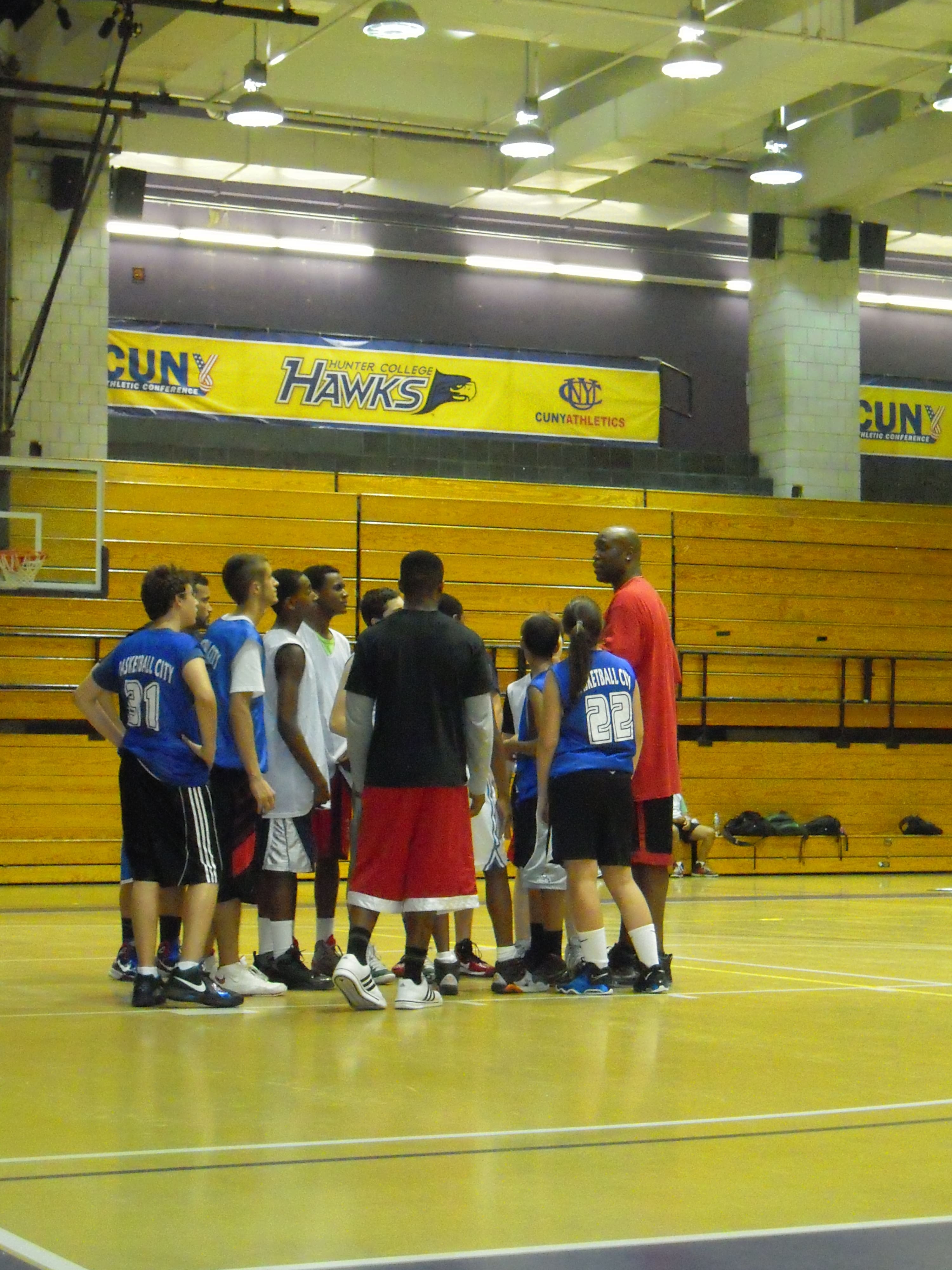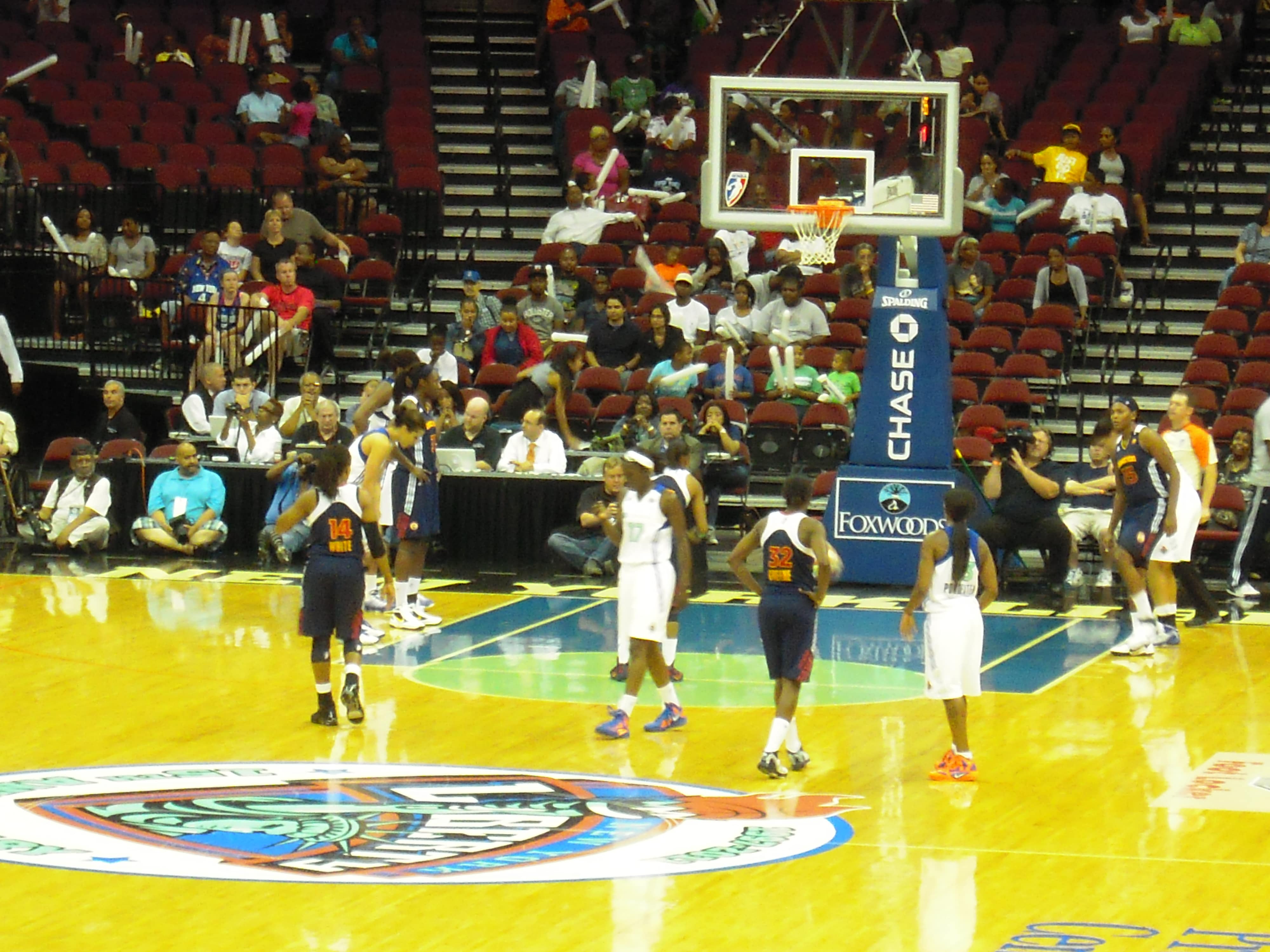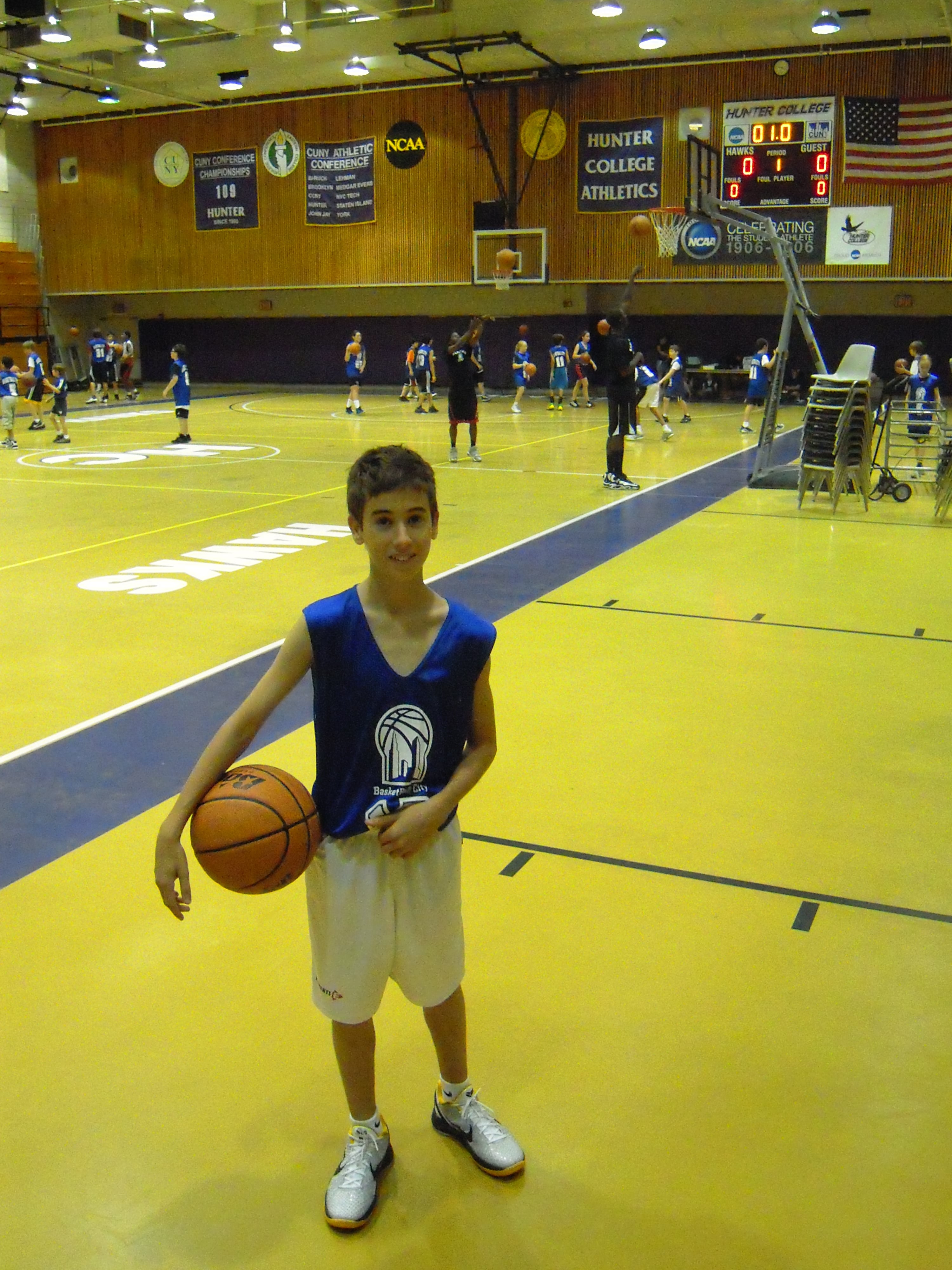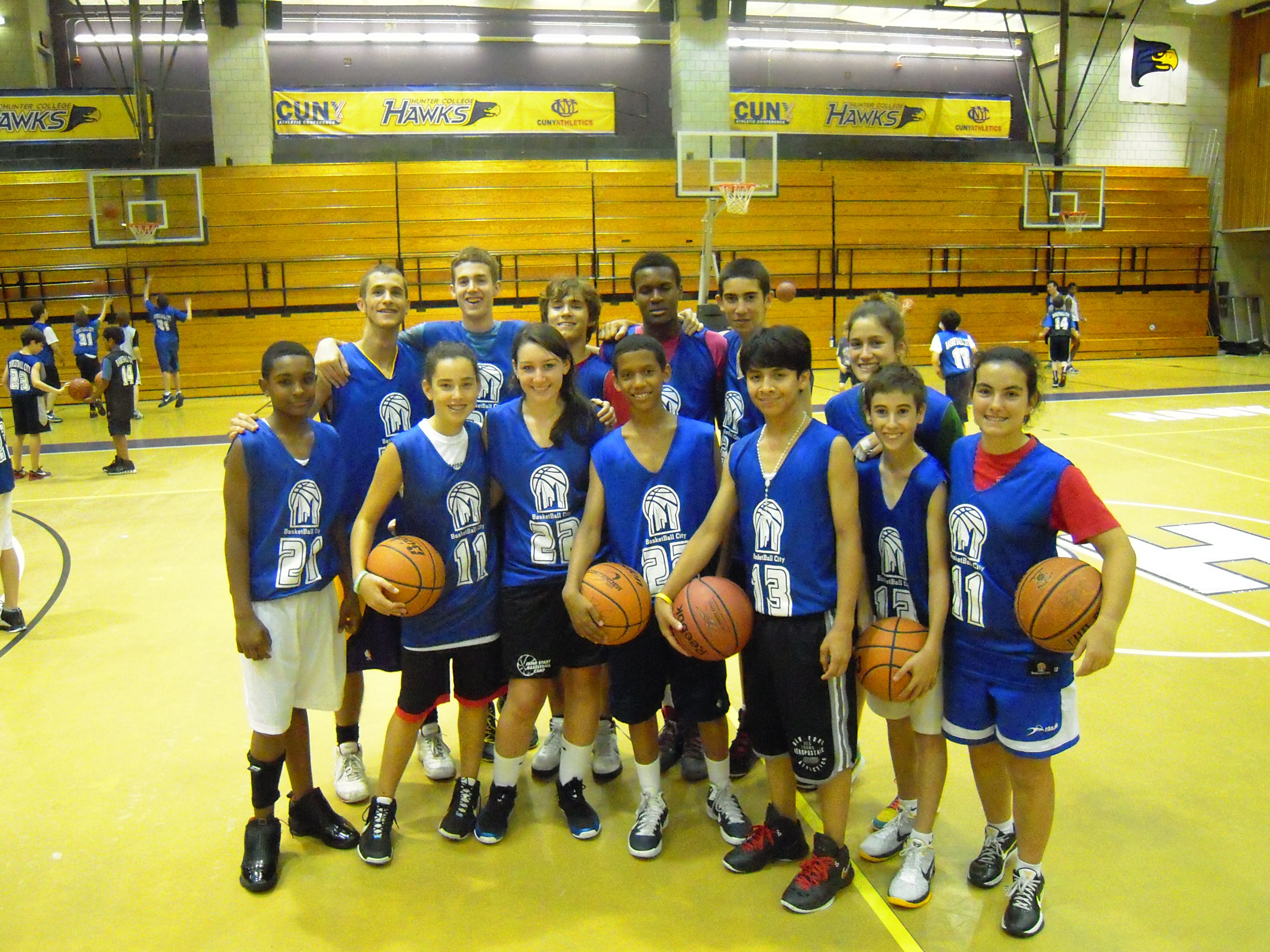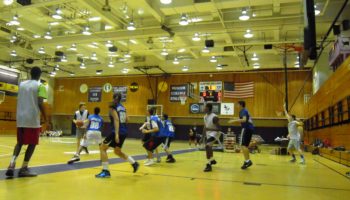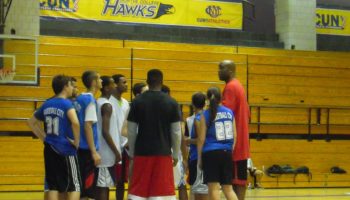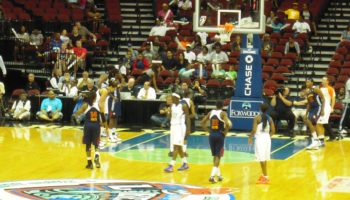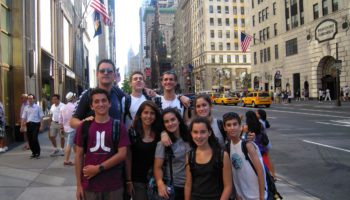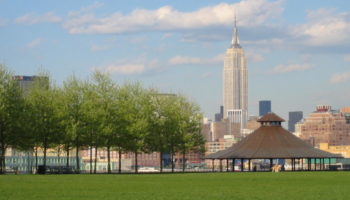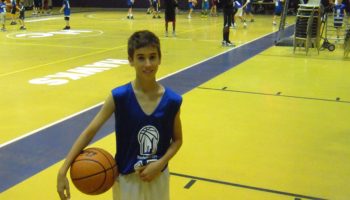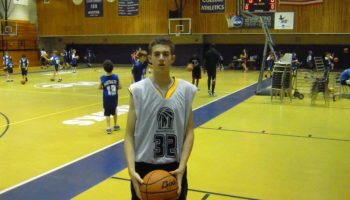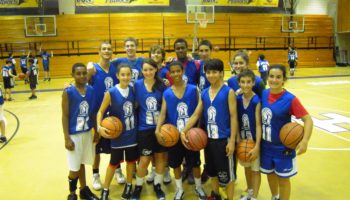 "HOOP GROUP ELITE" JULIOL 2011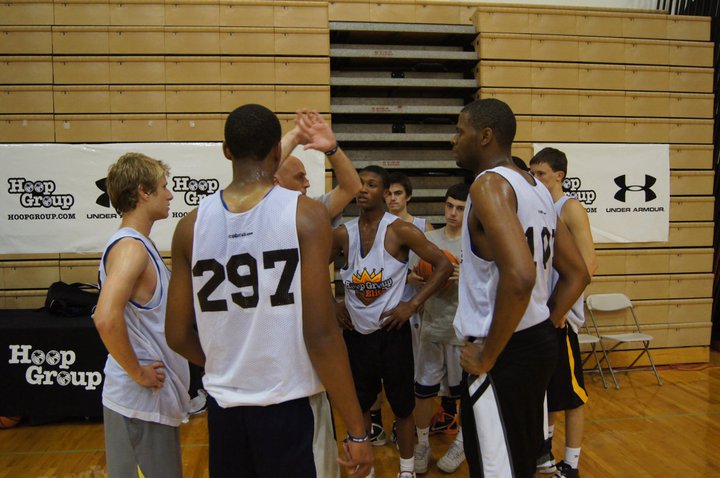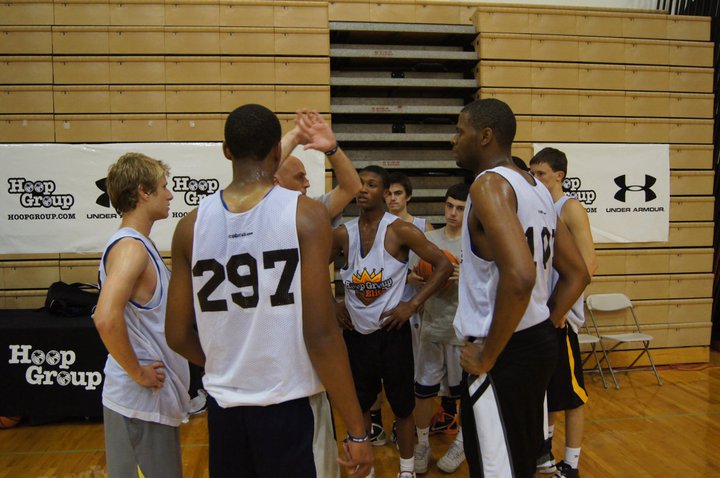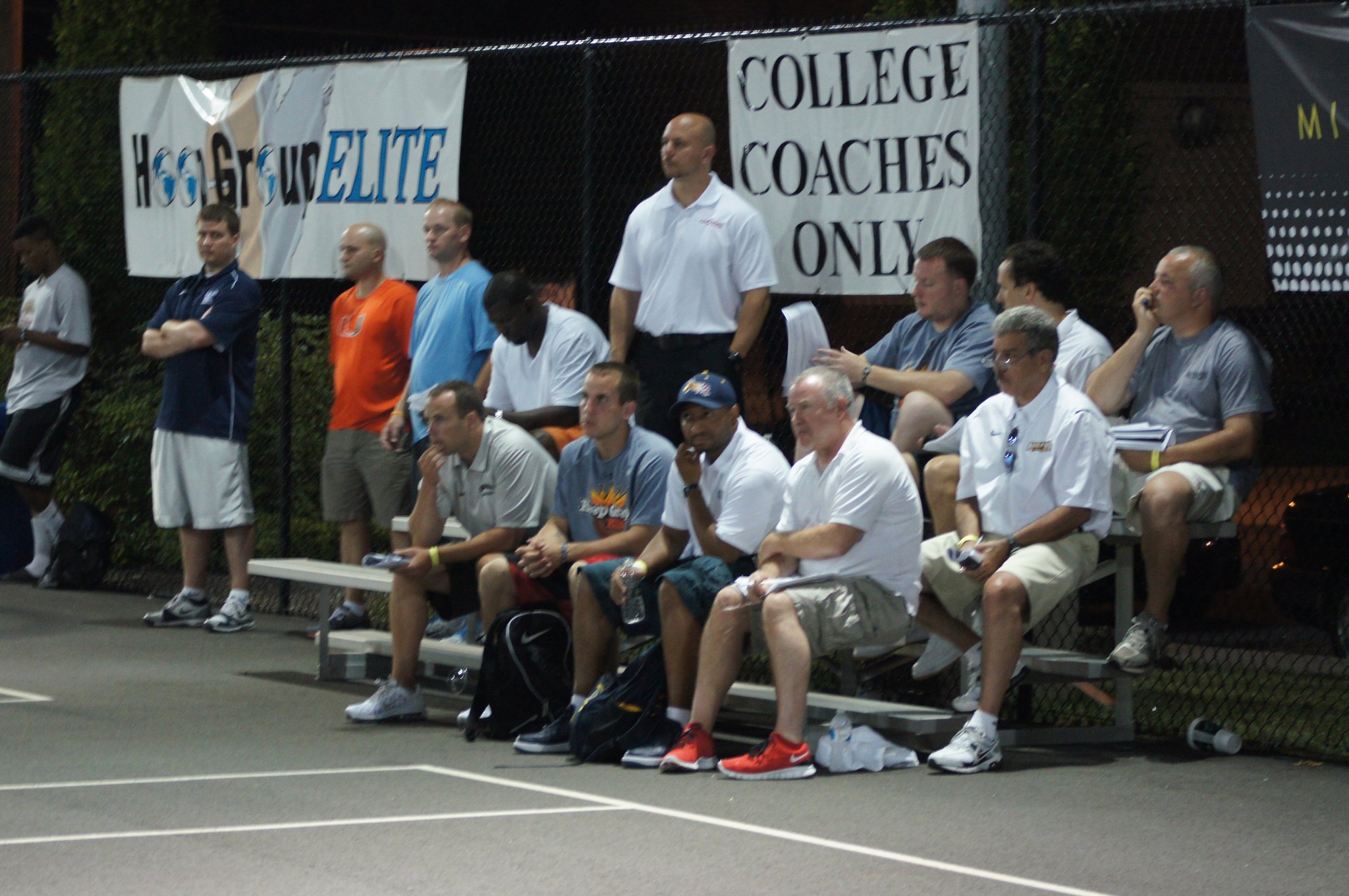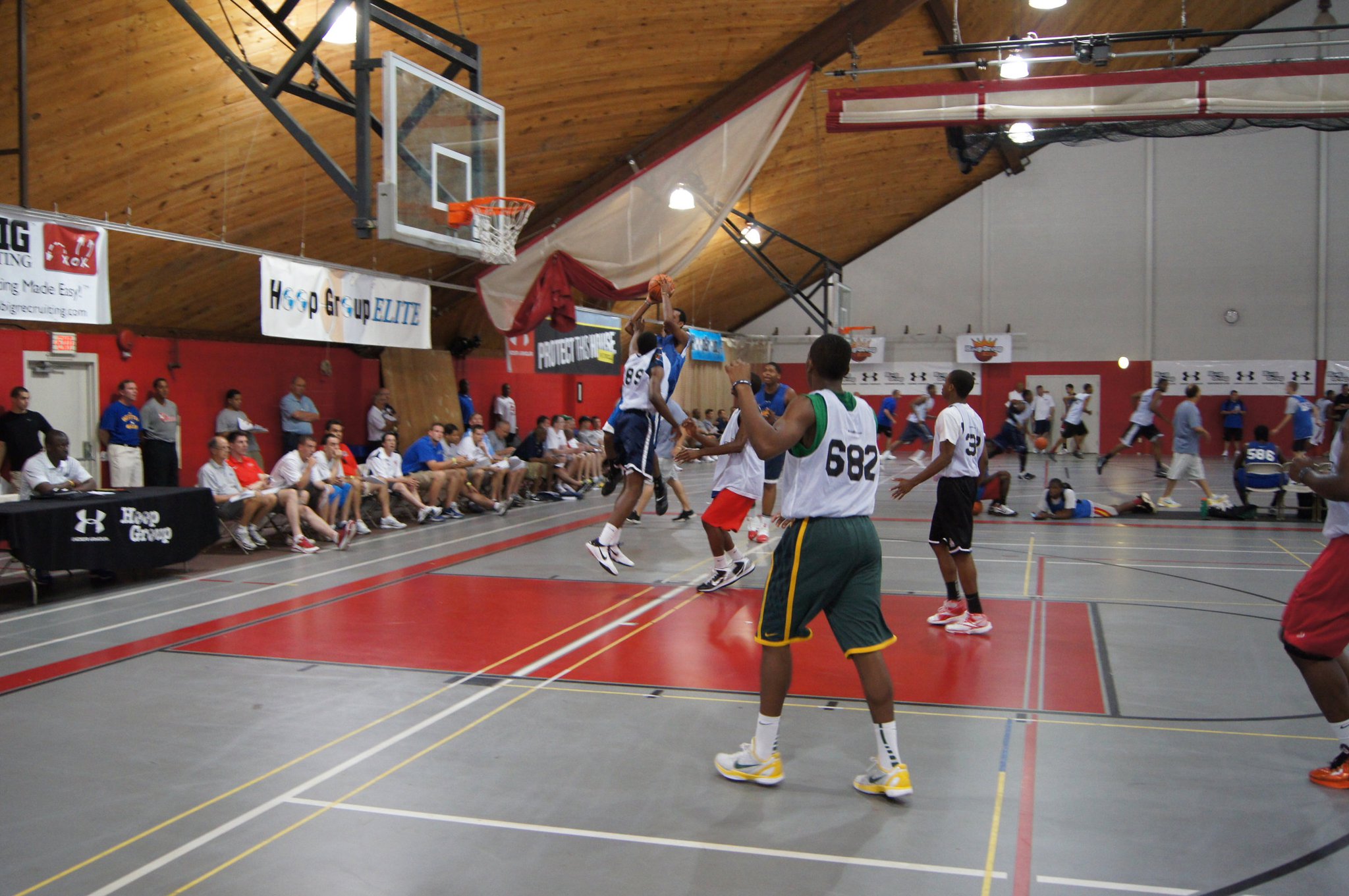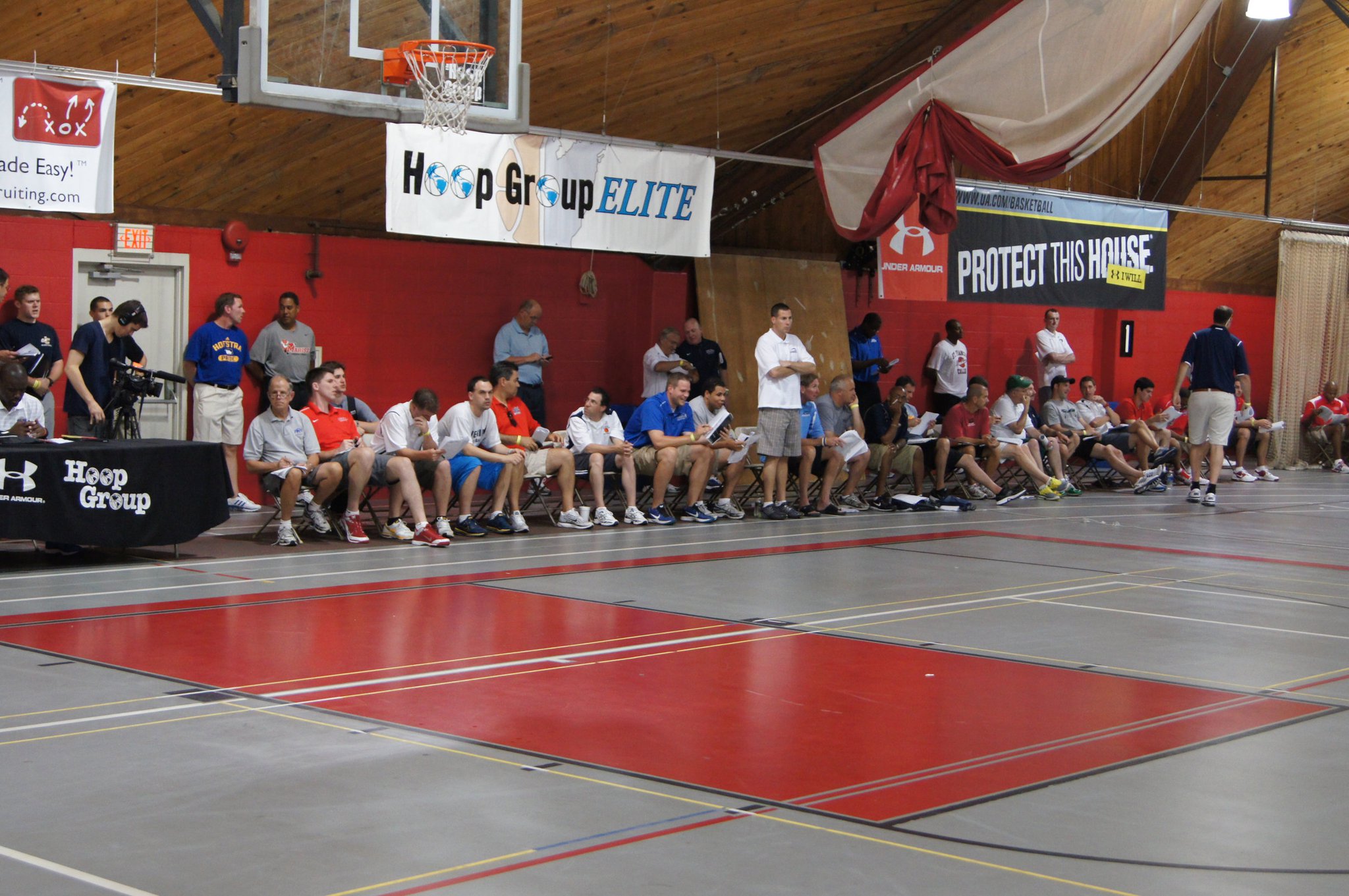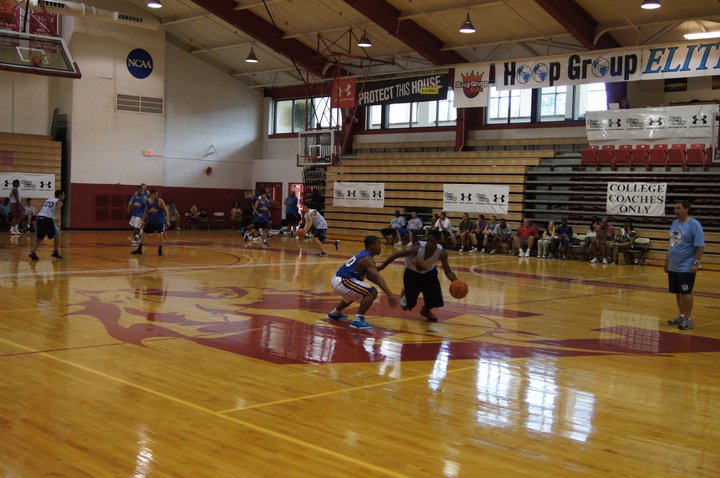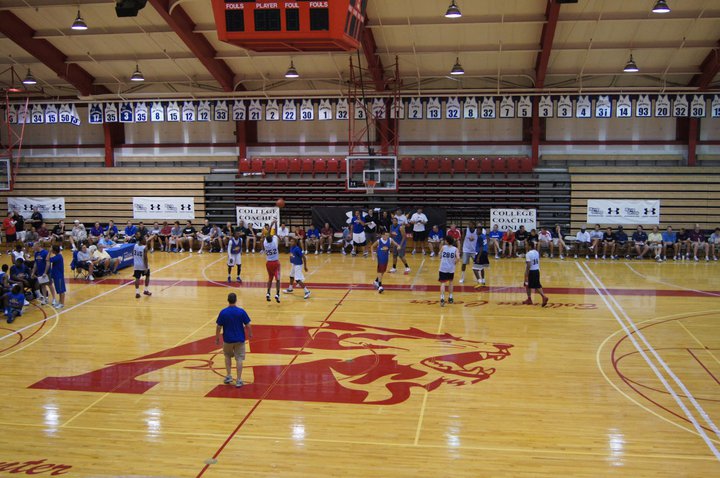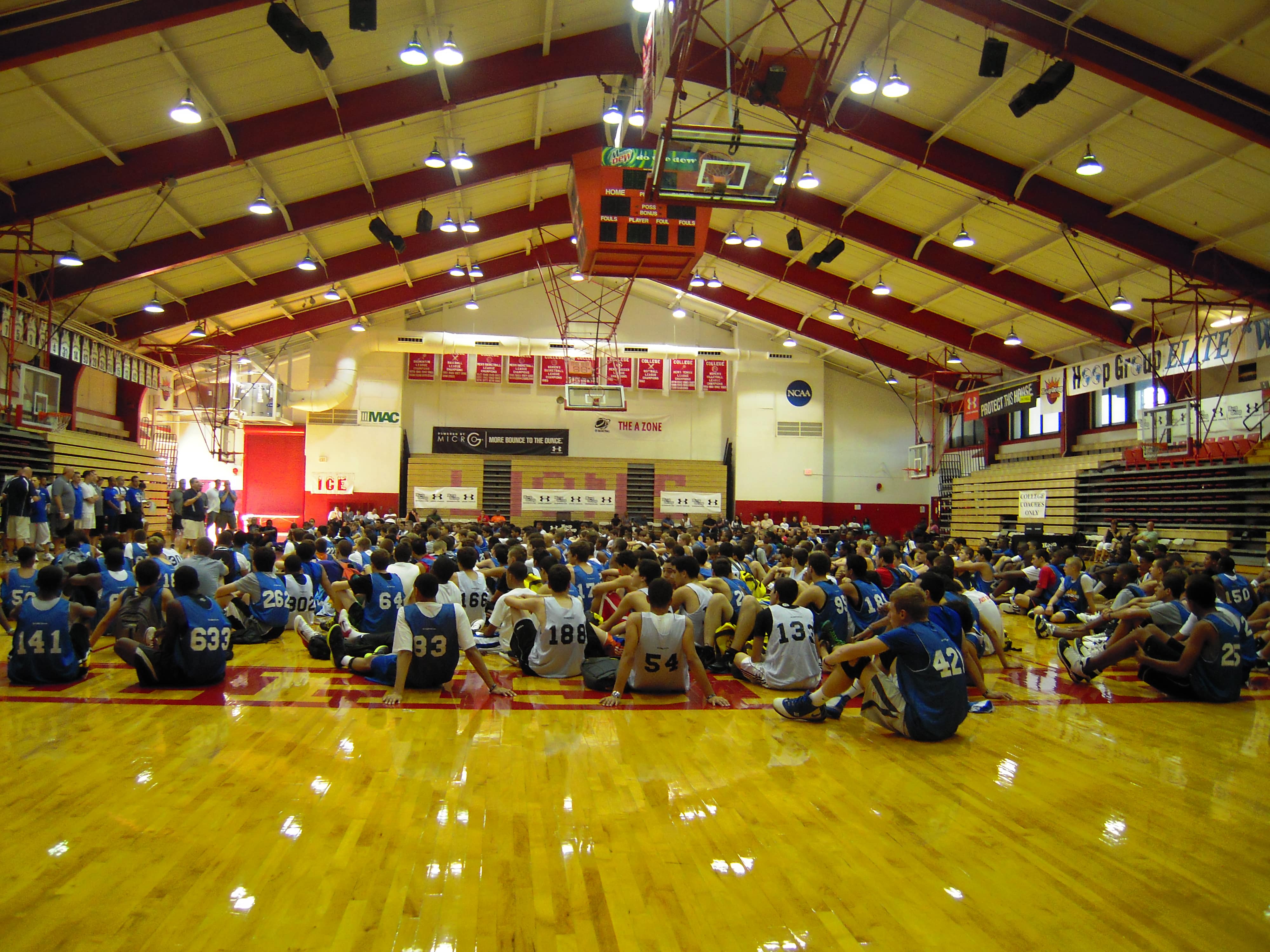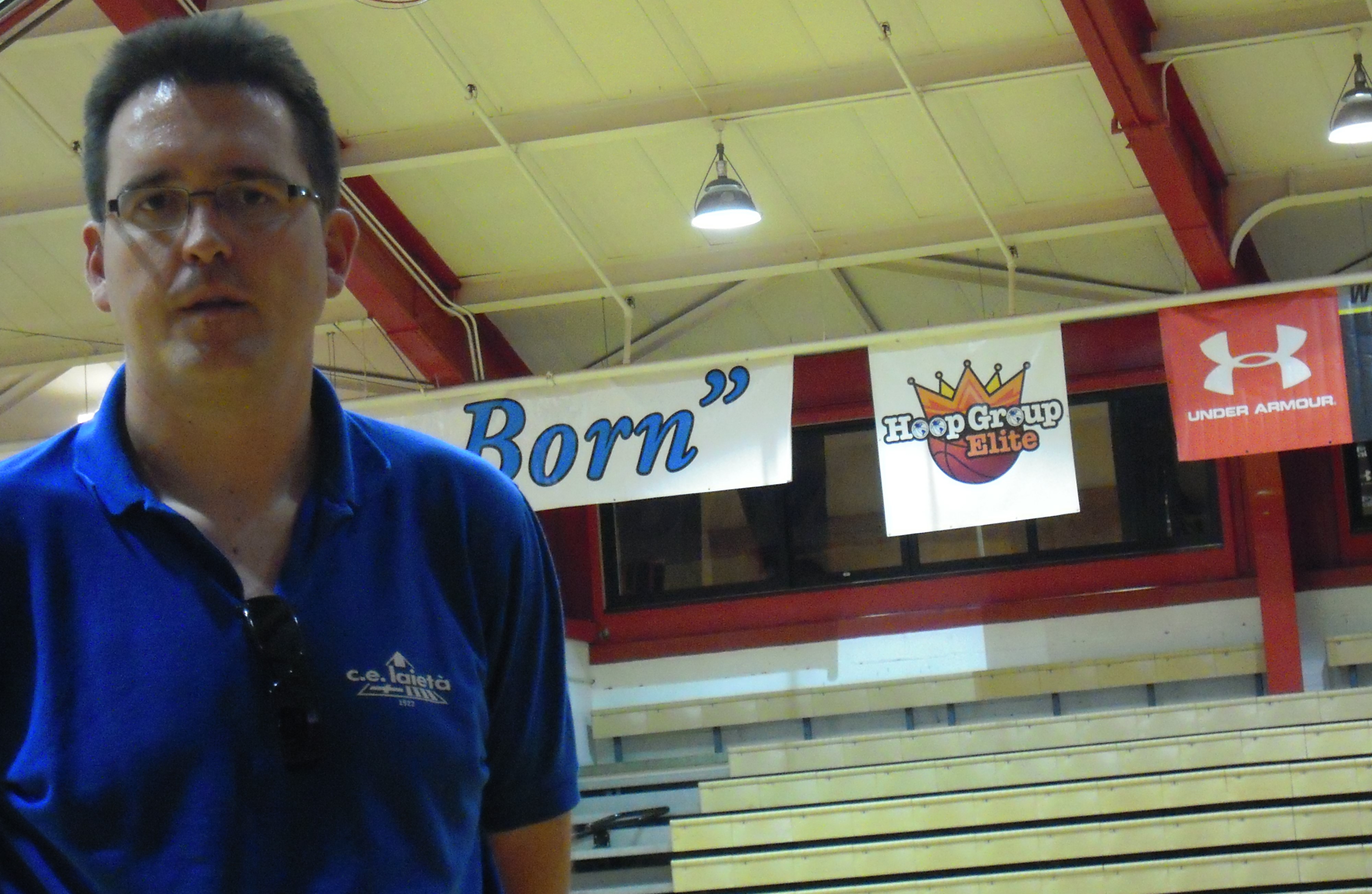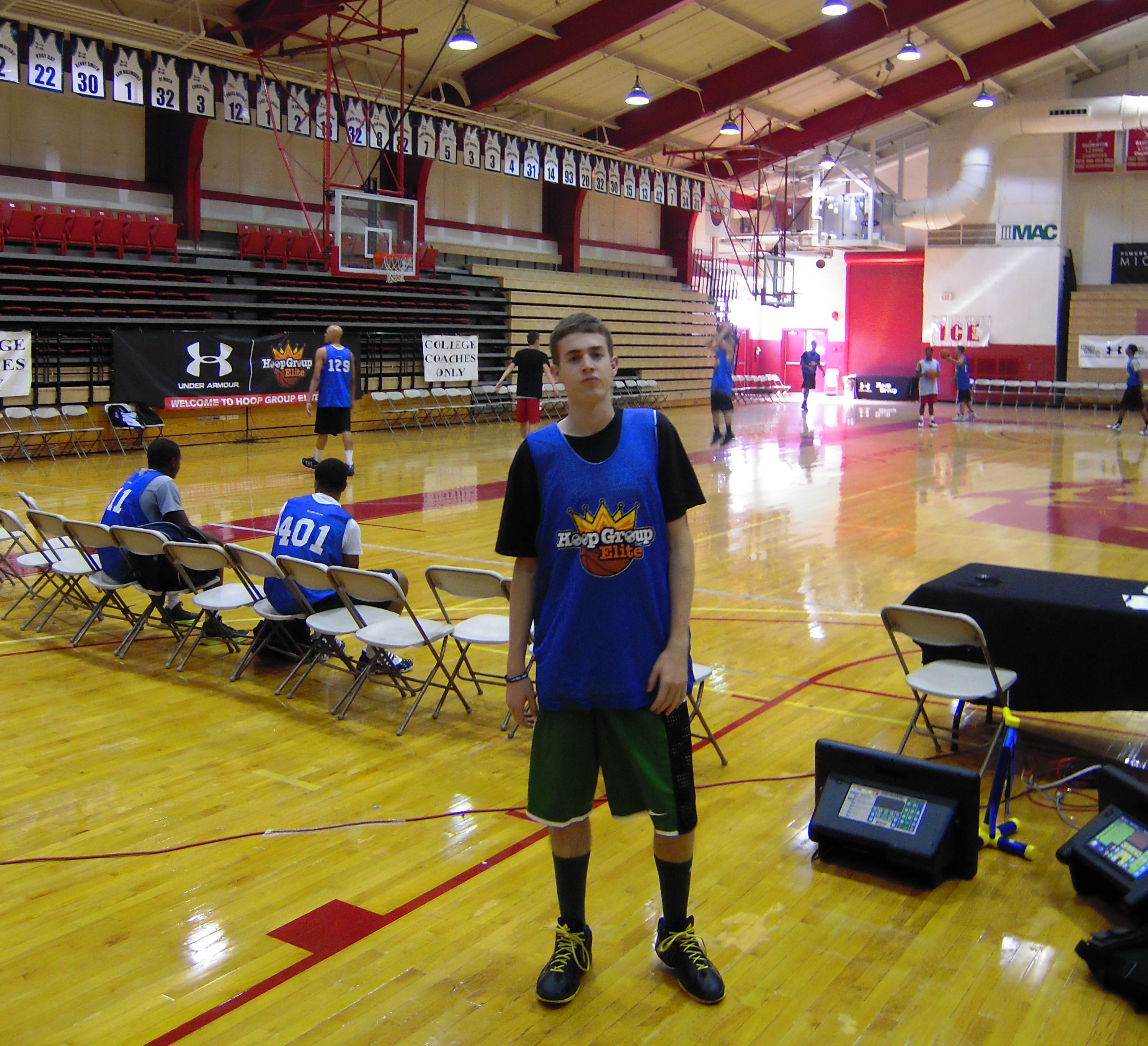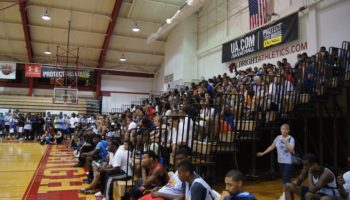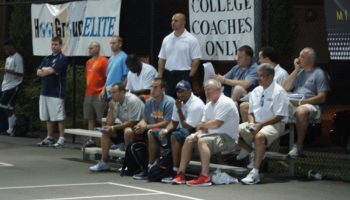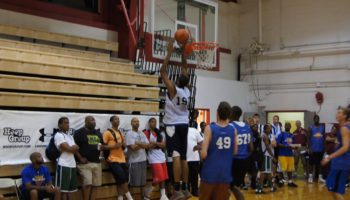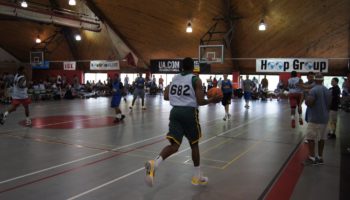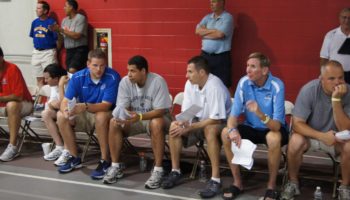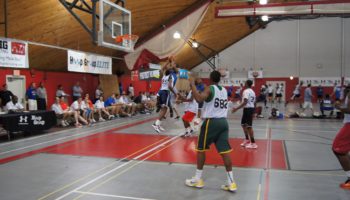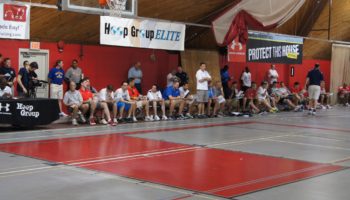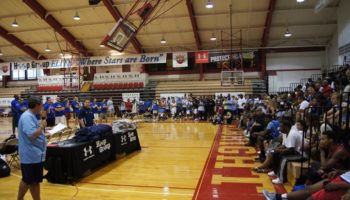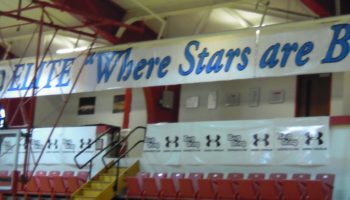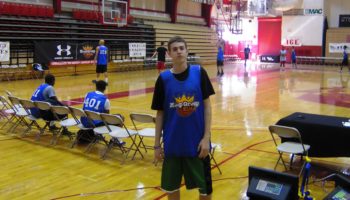 "JUNIOR KNICKS" JULIOL 2011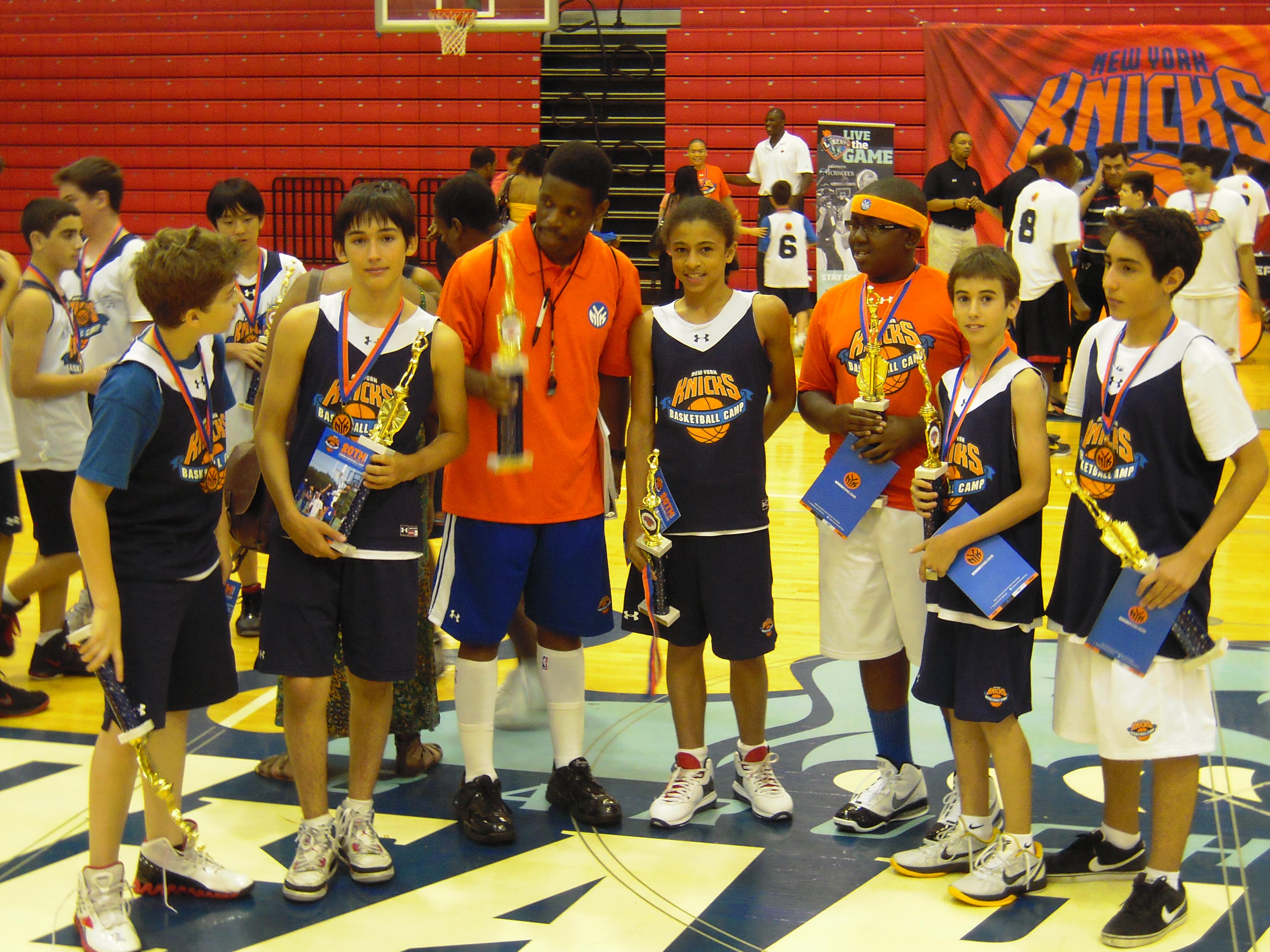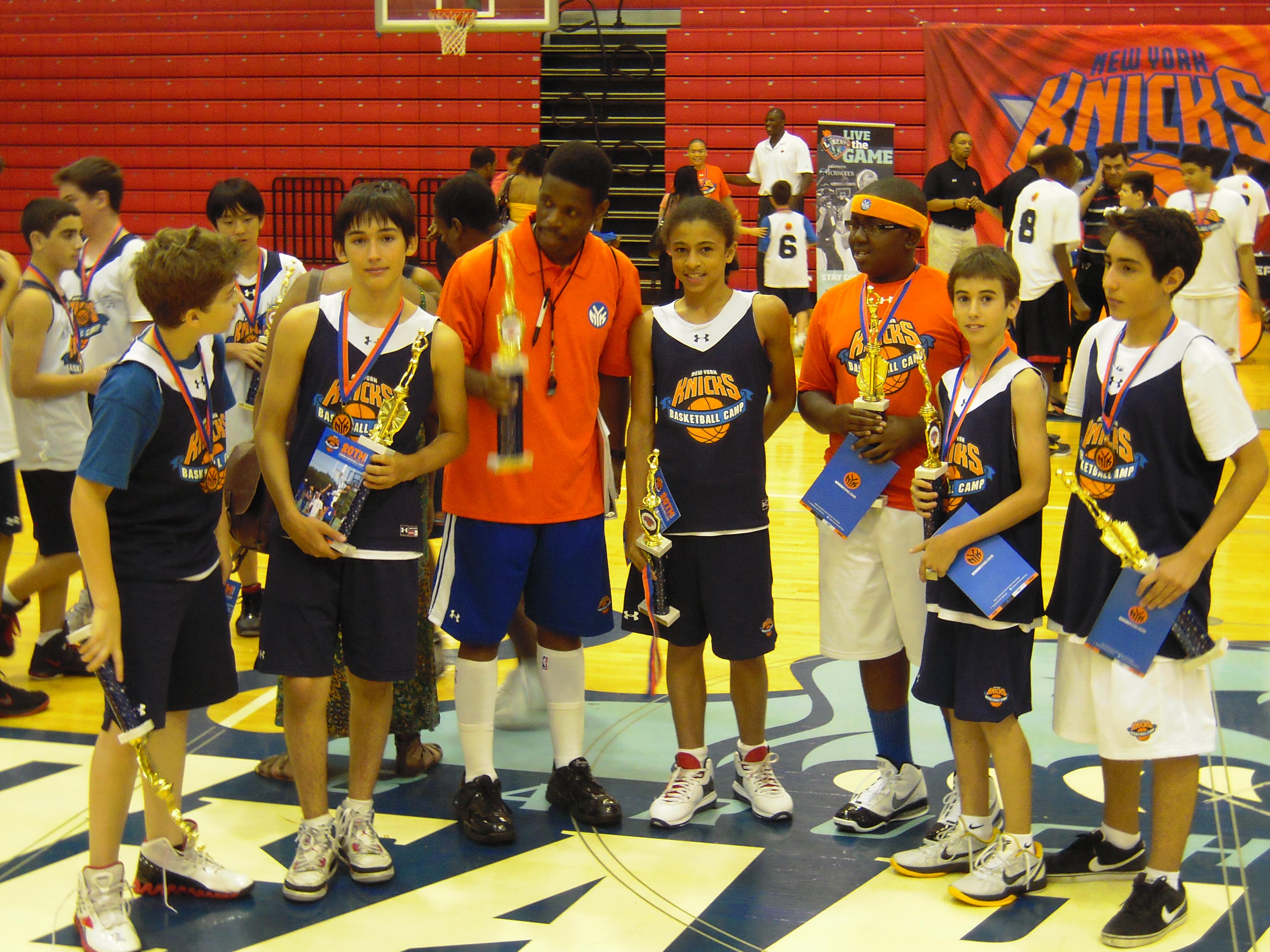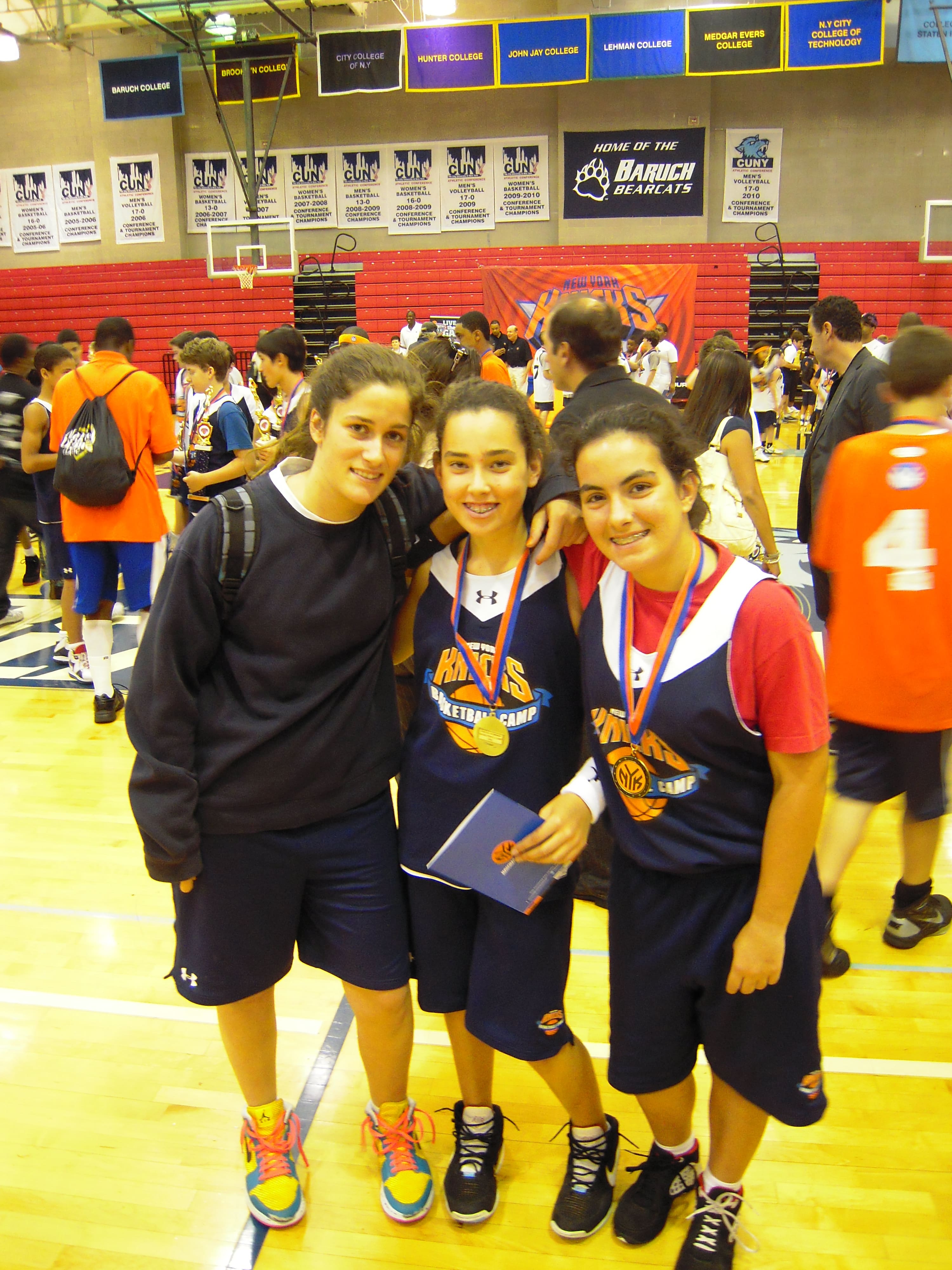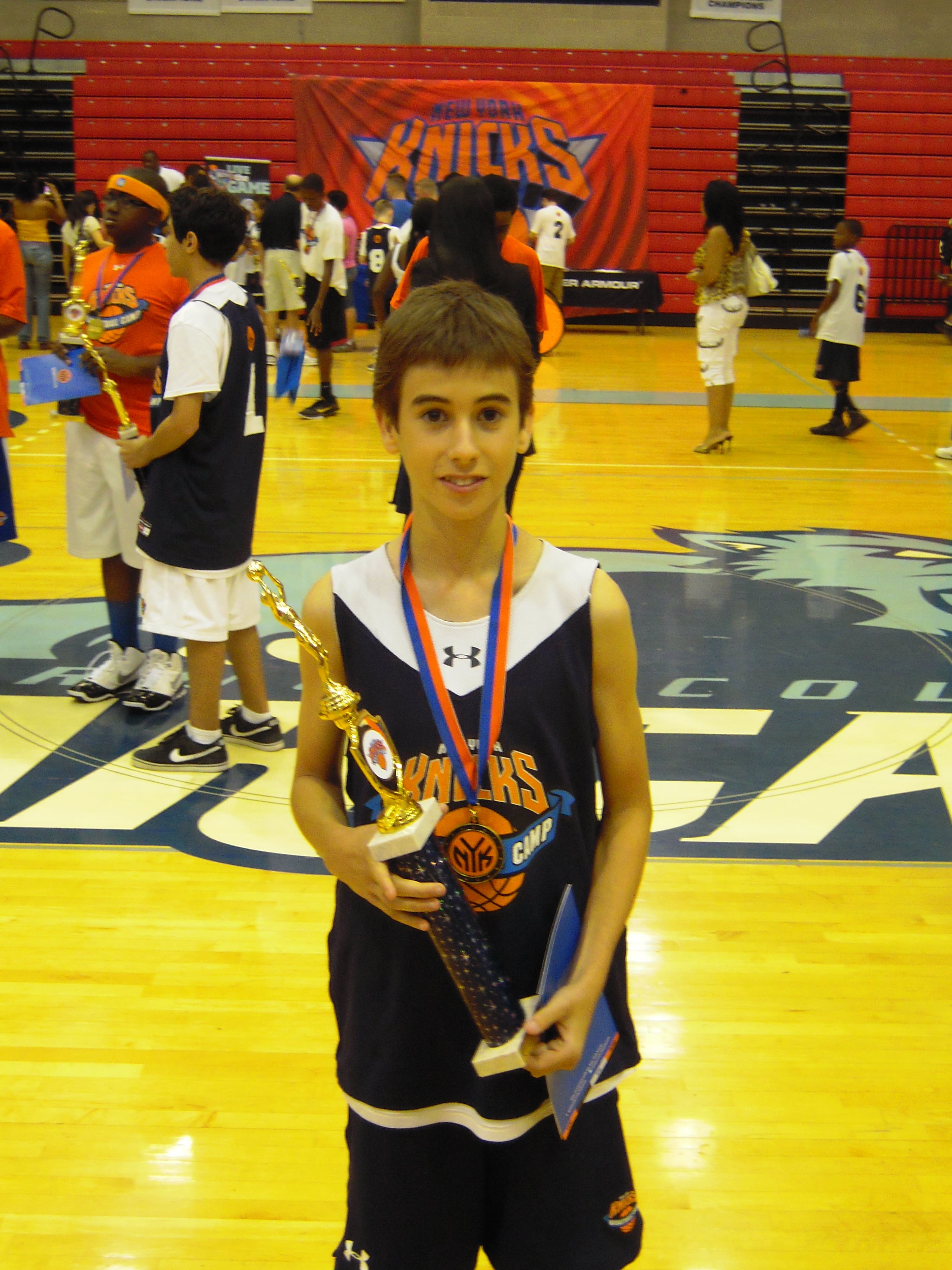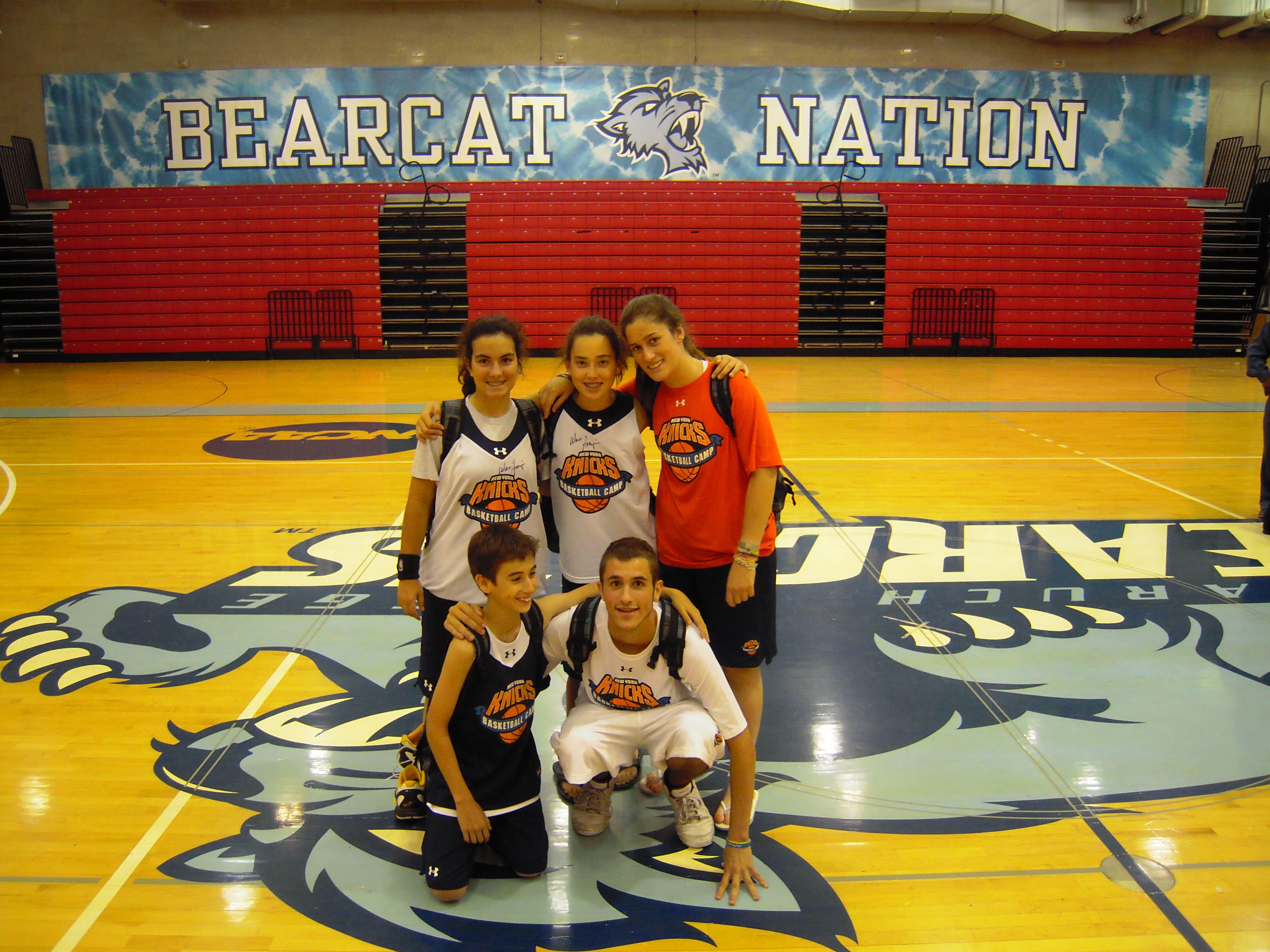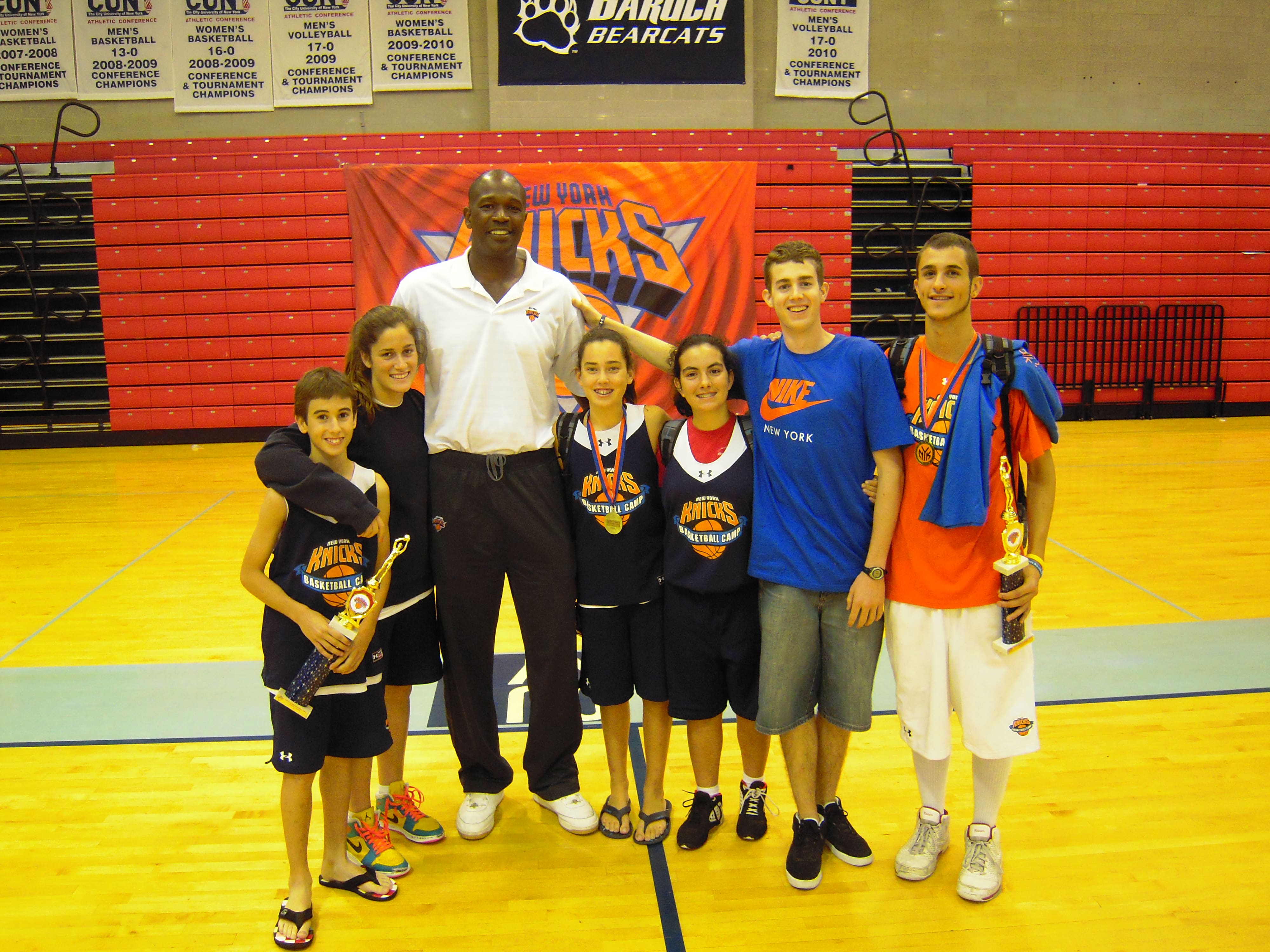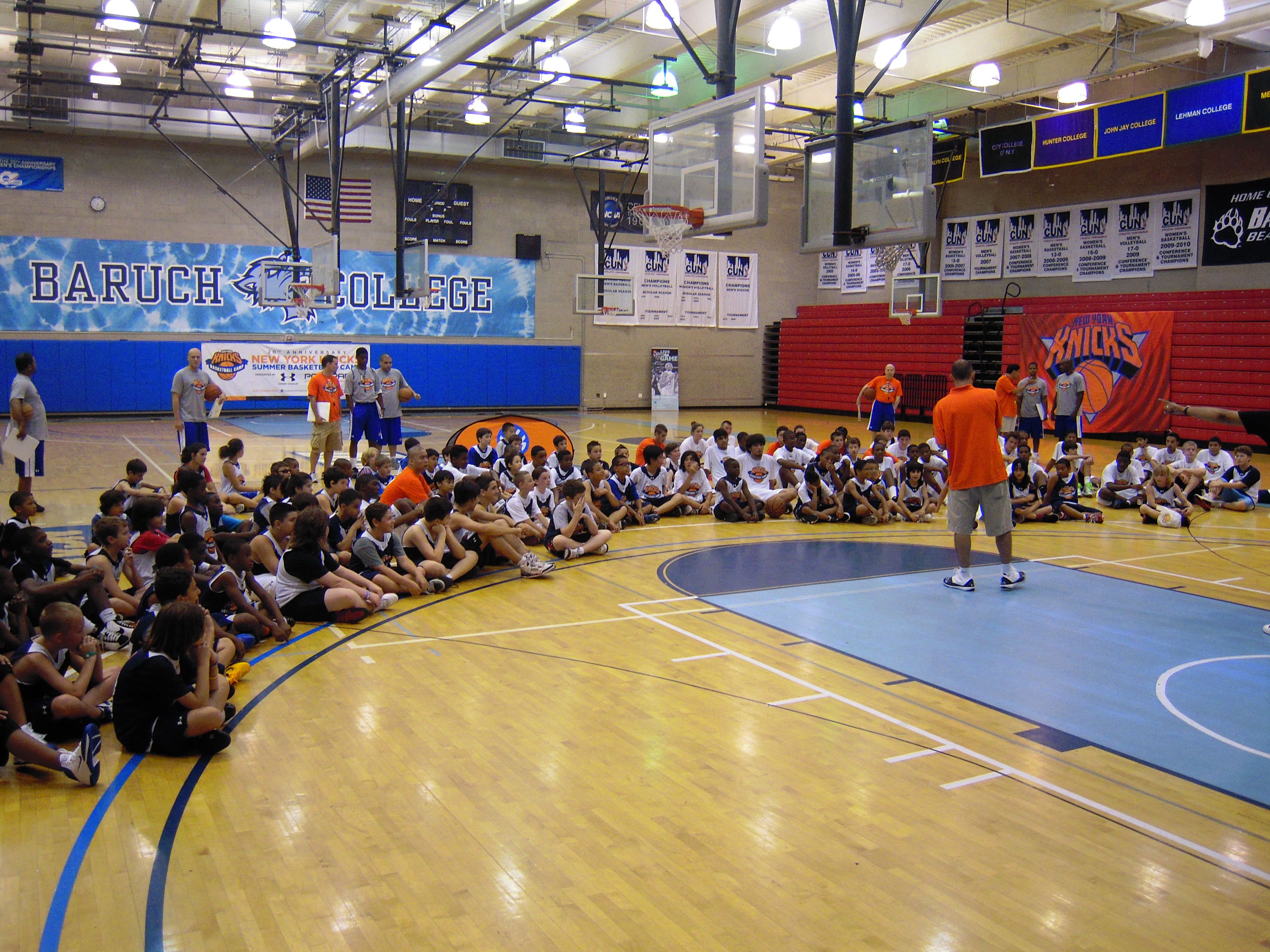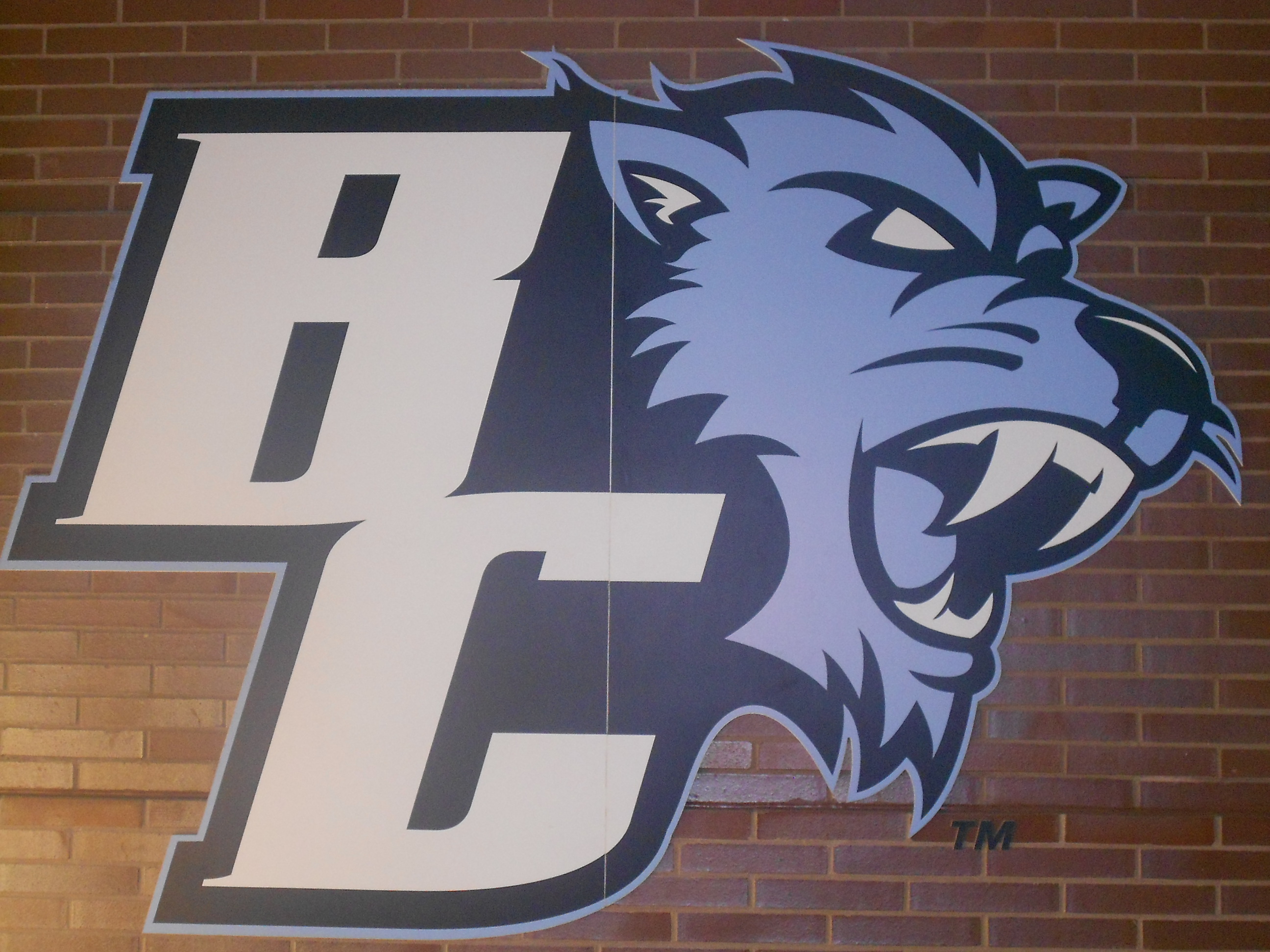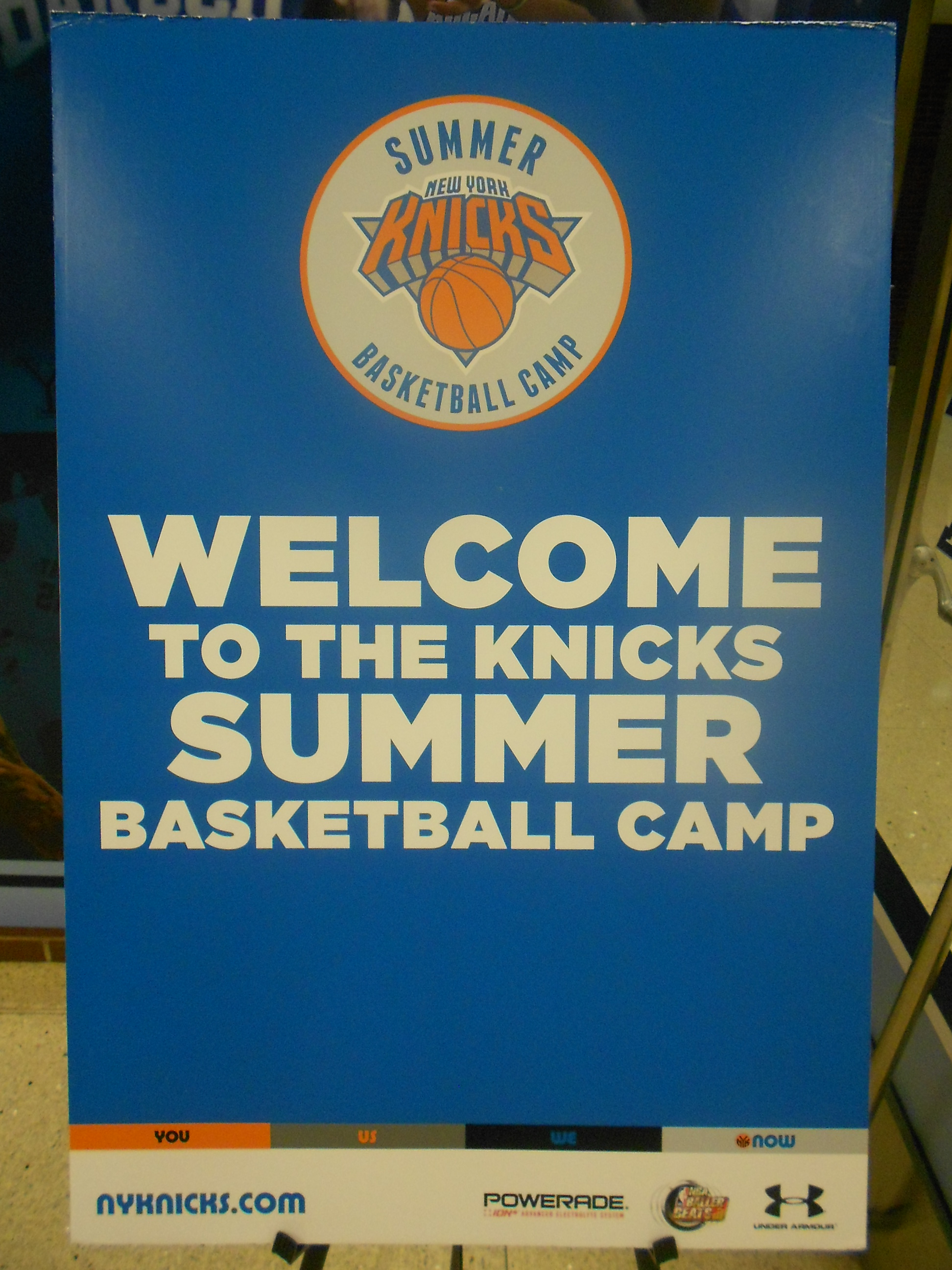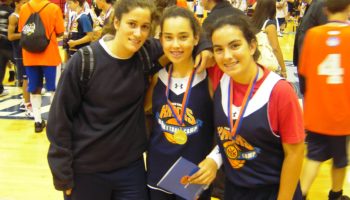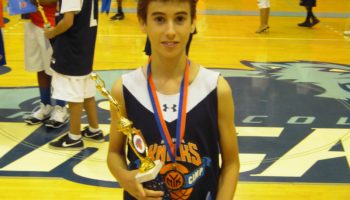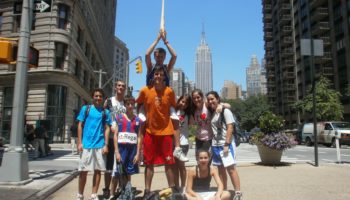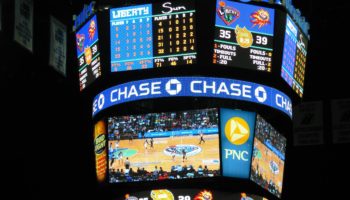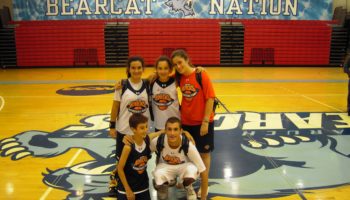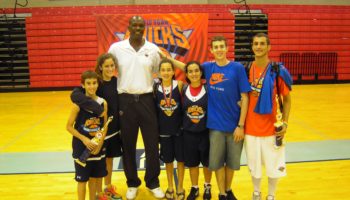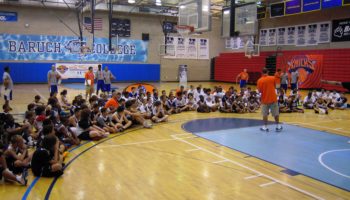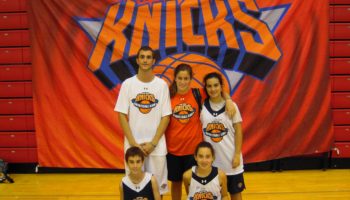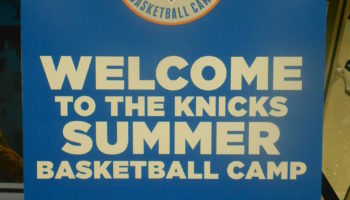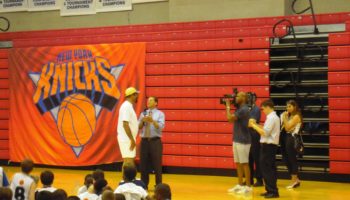 "BASKETBALL CITY" JULIOL 2010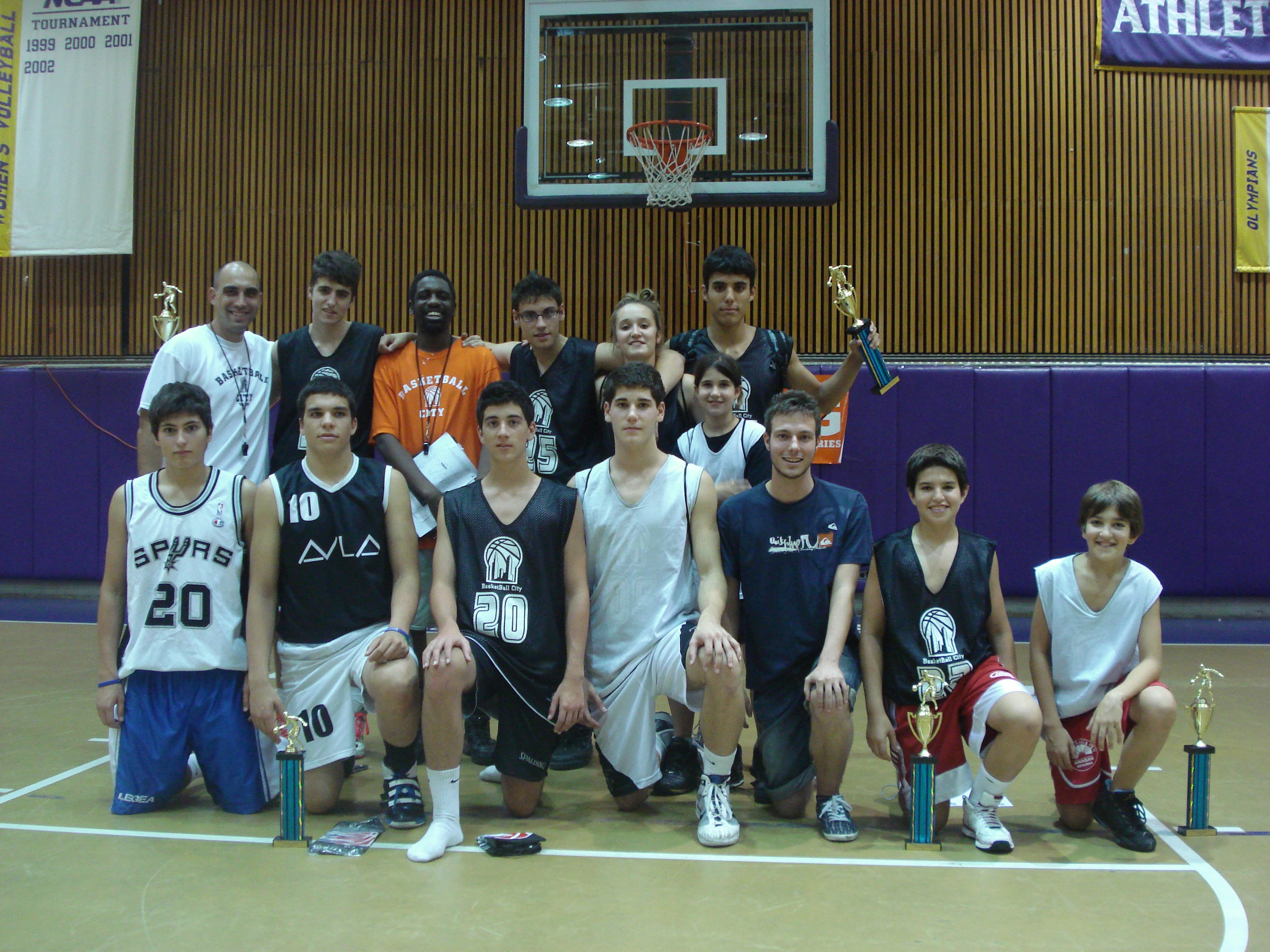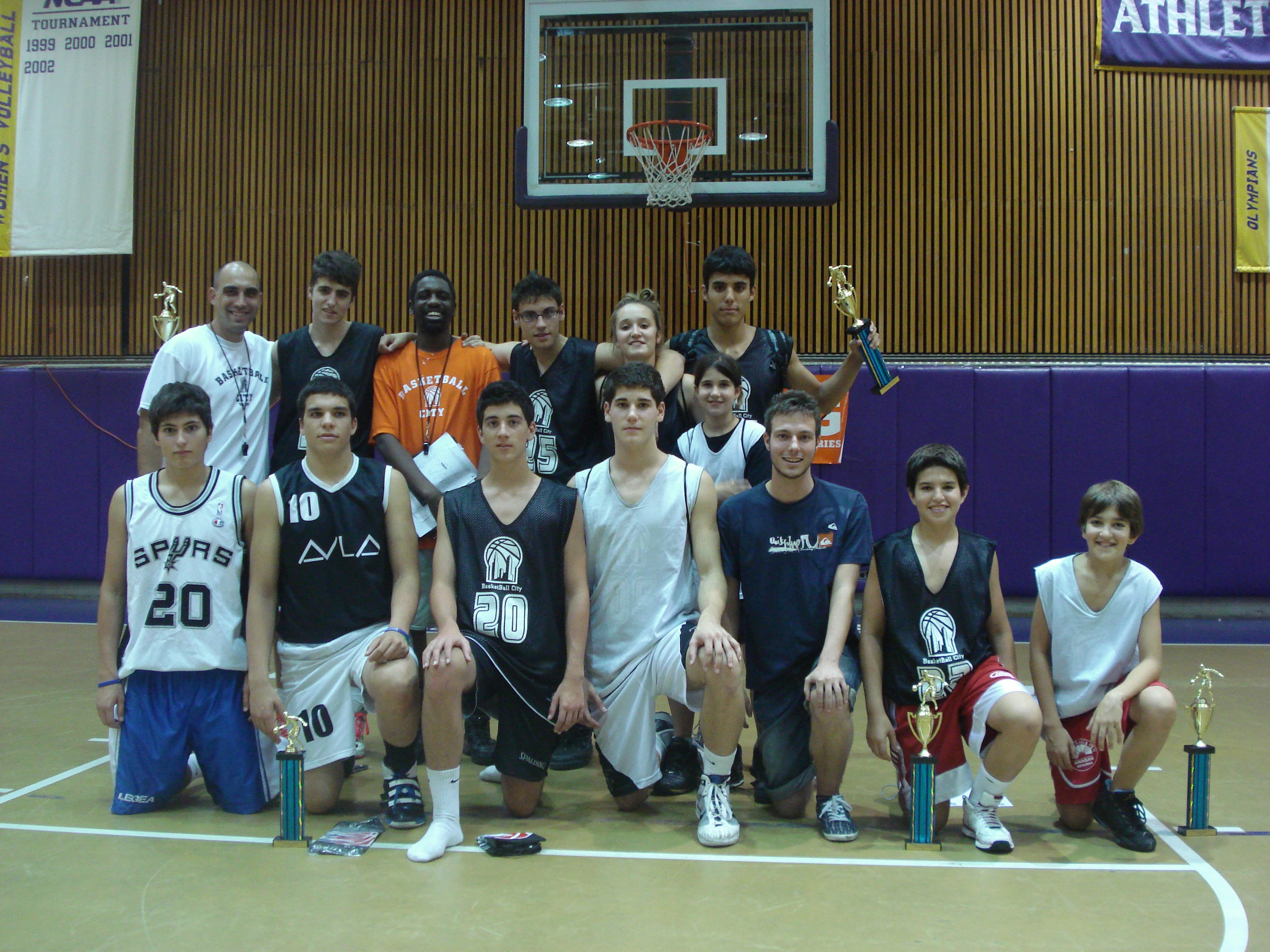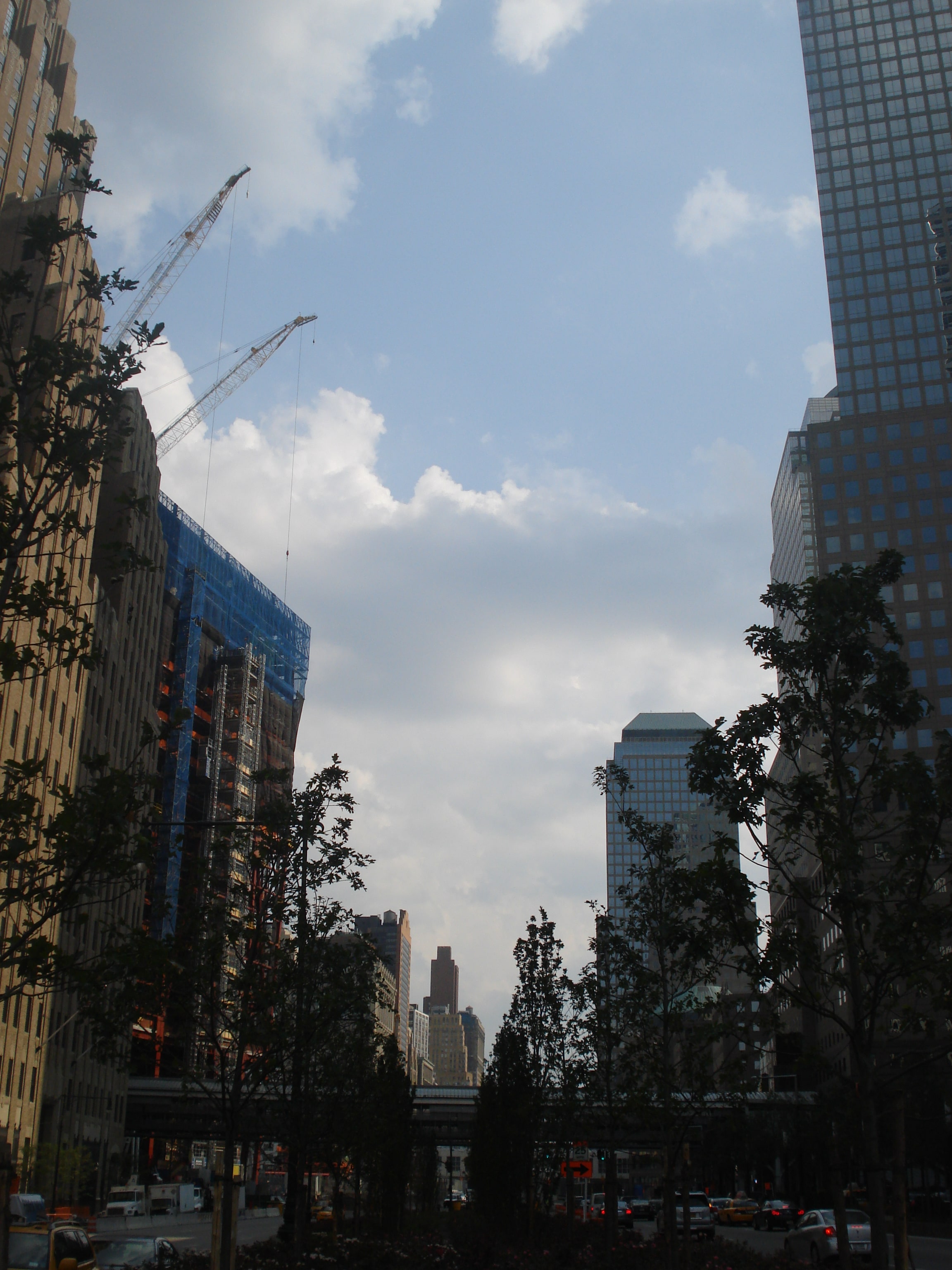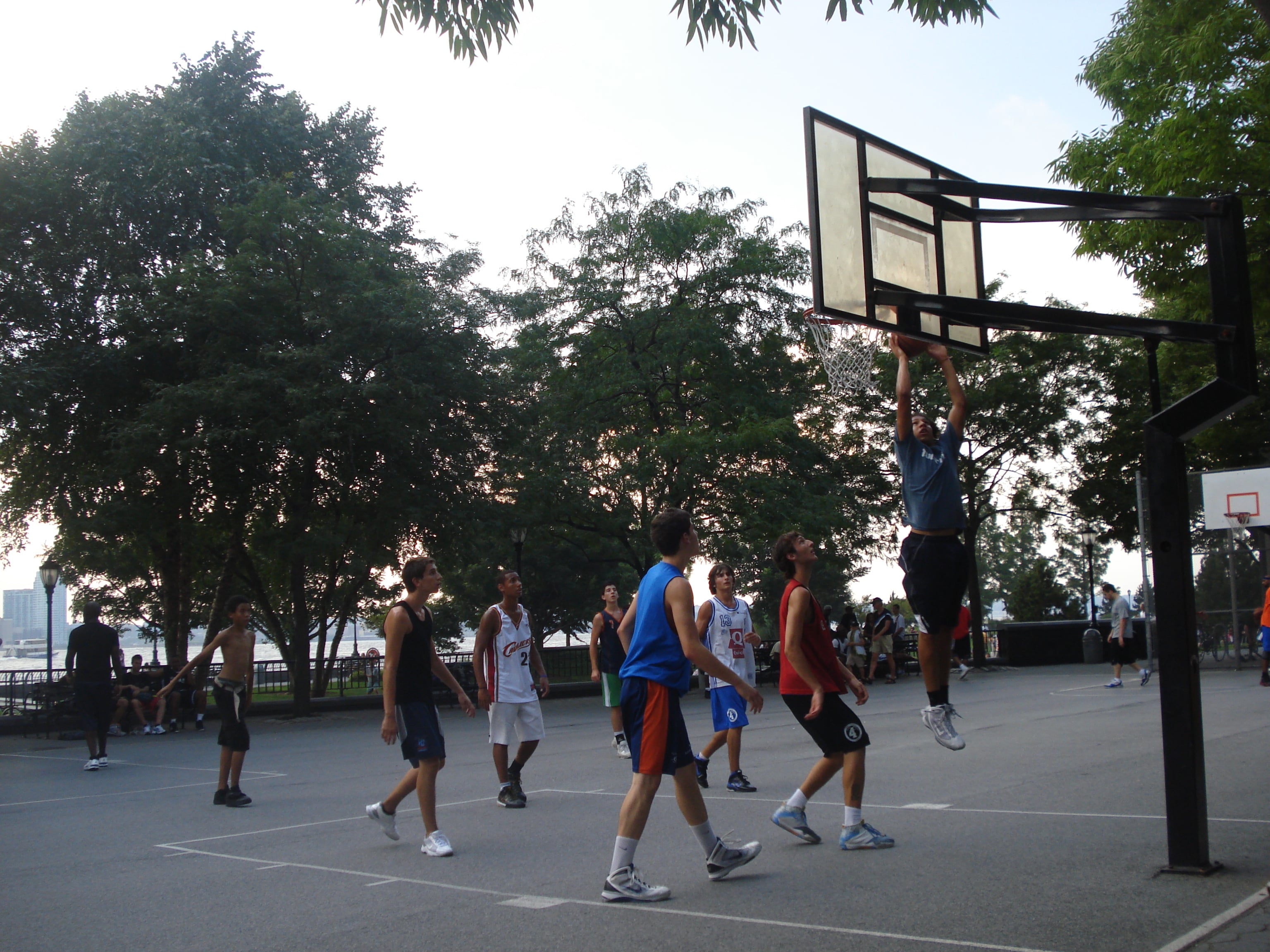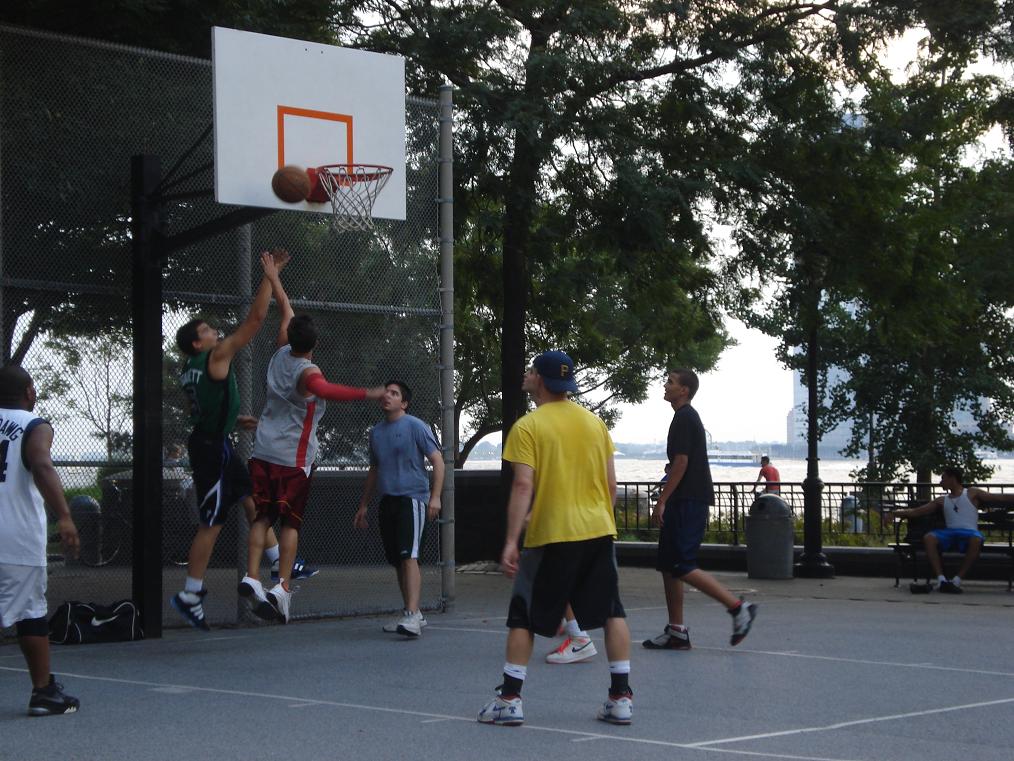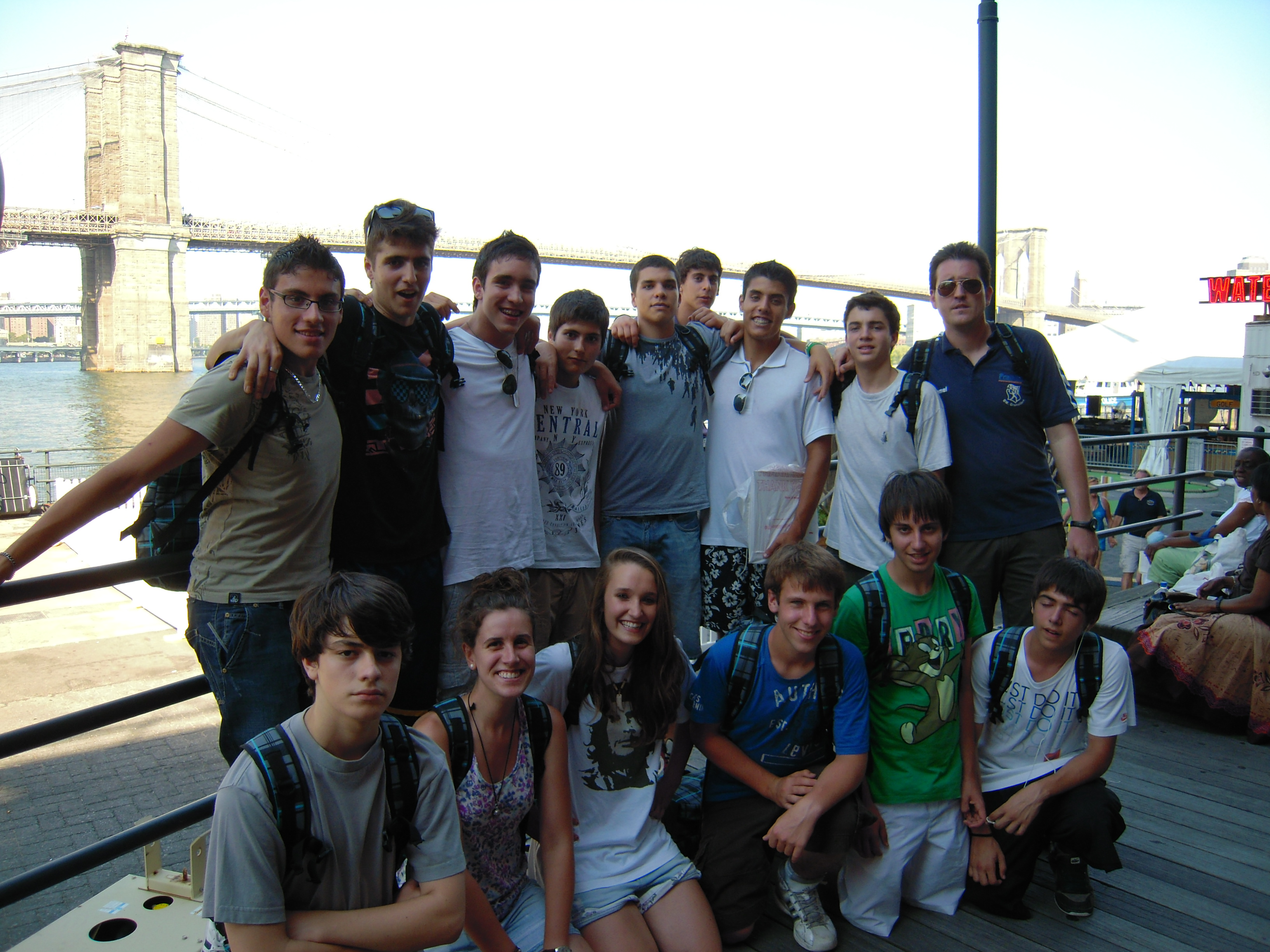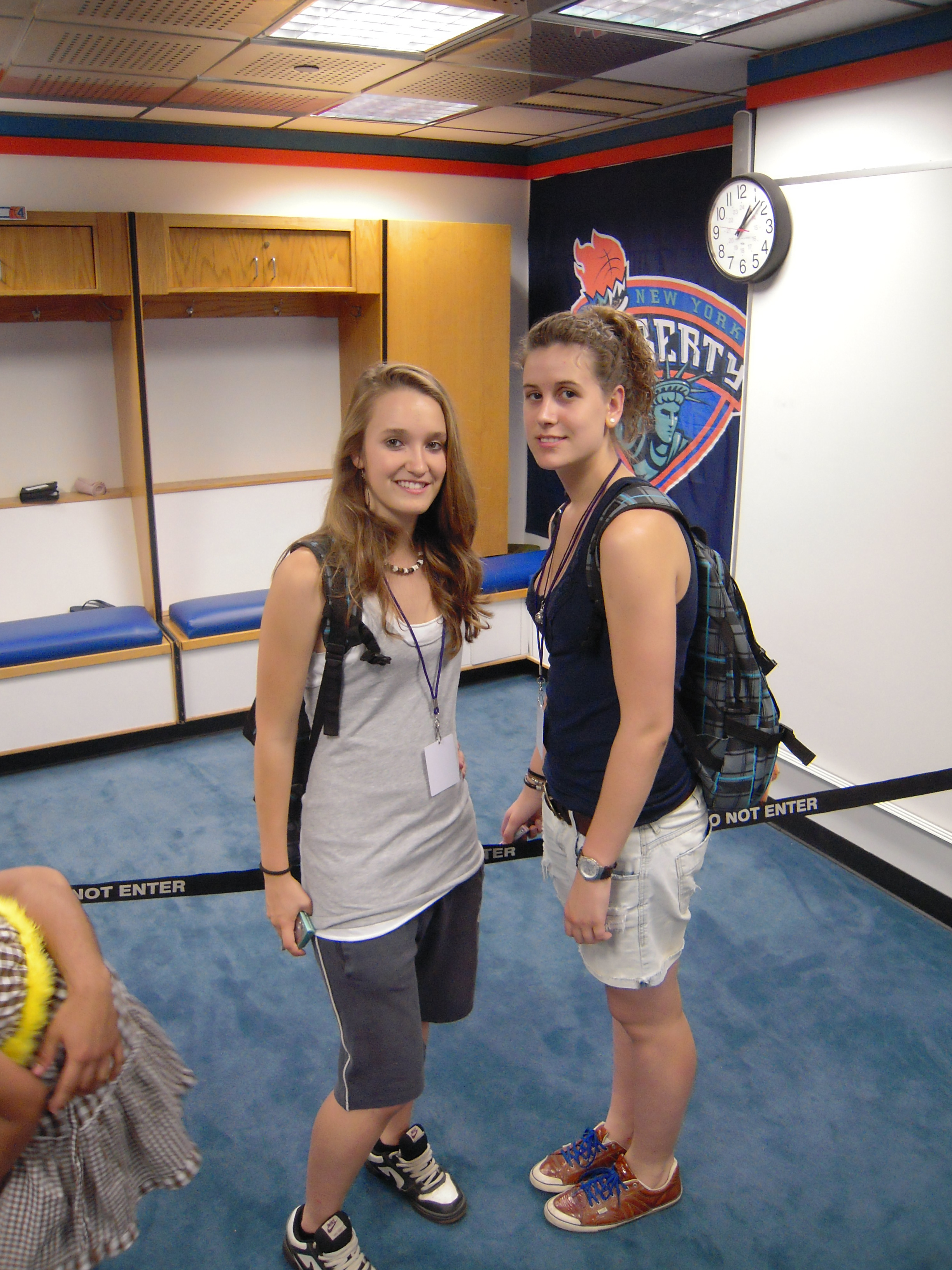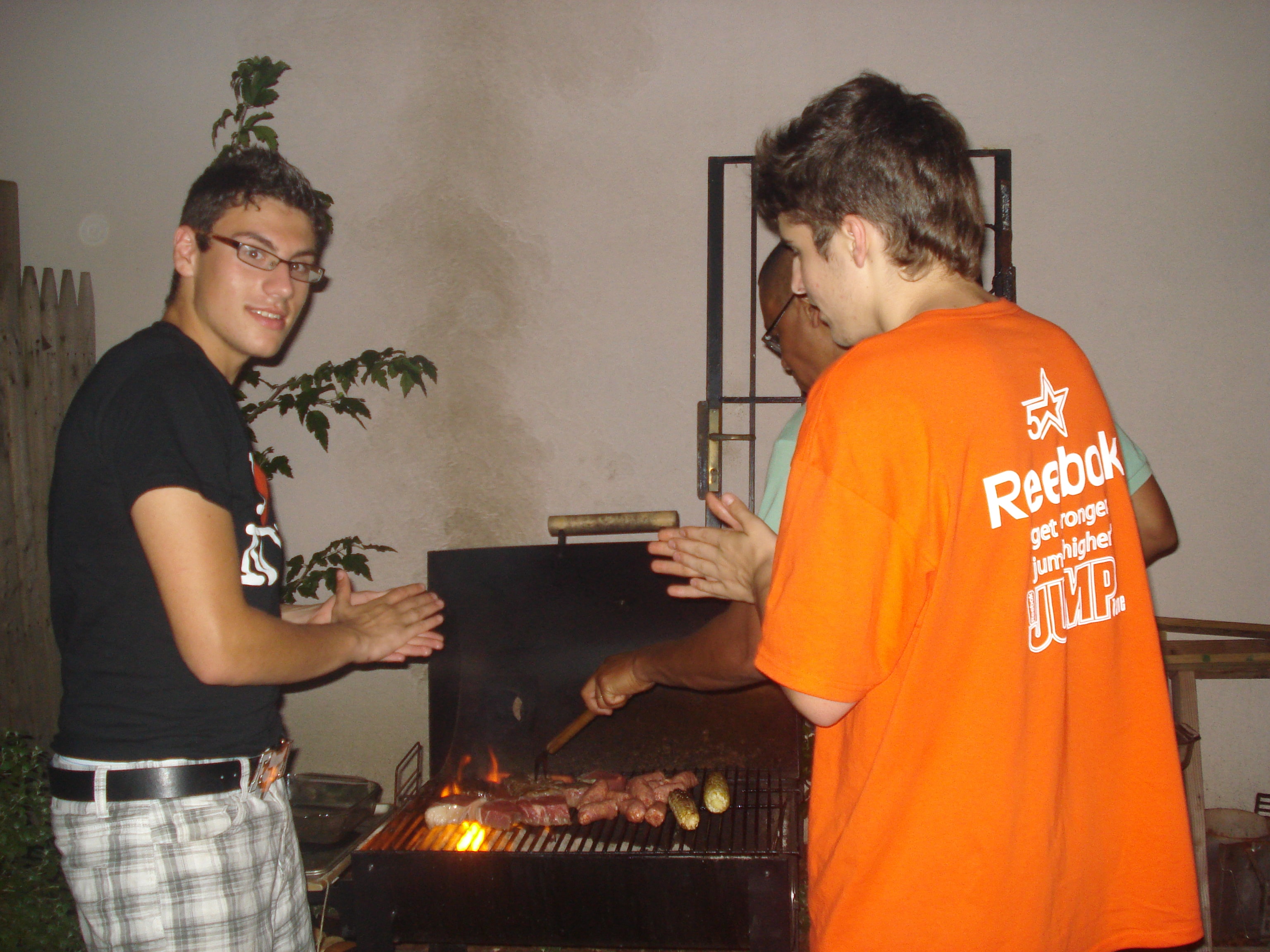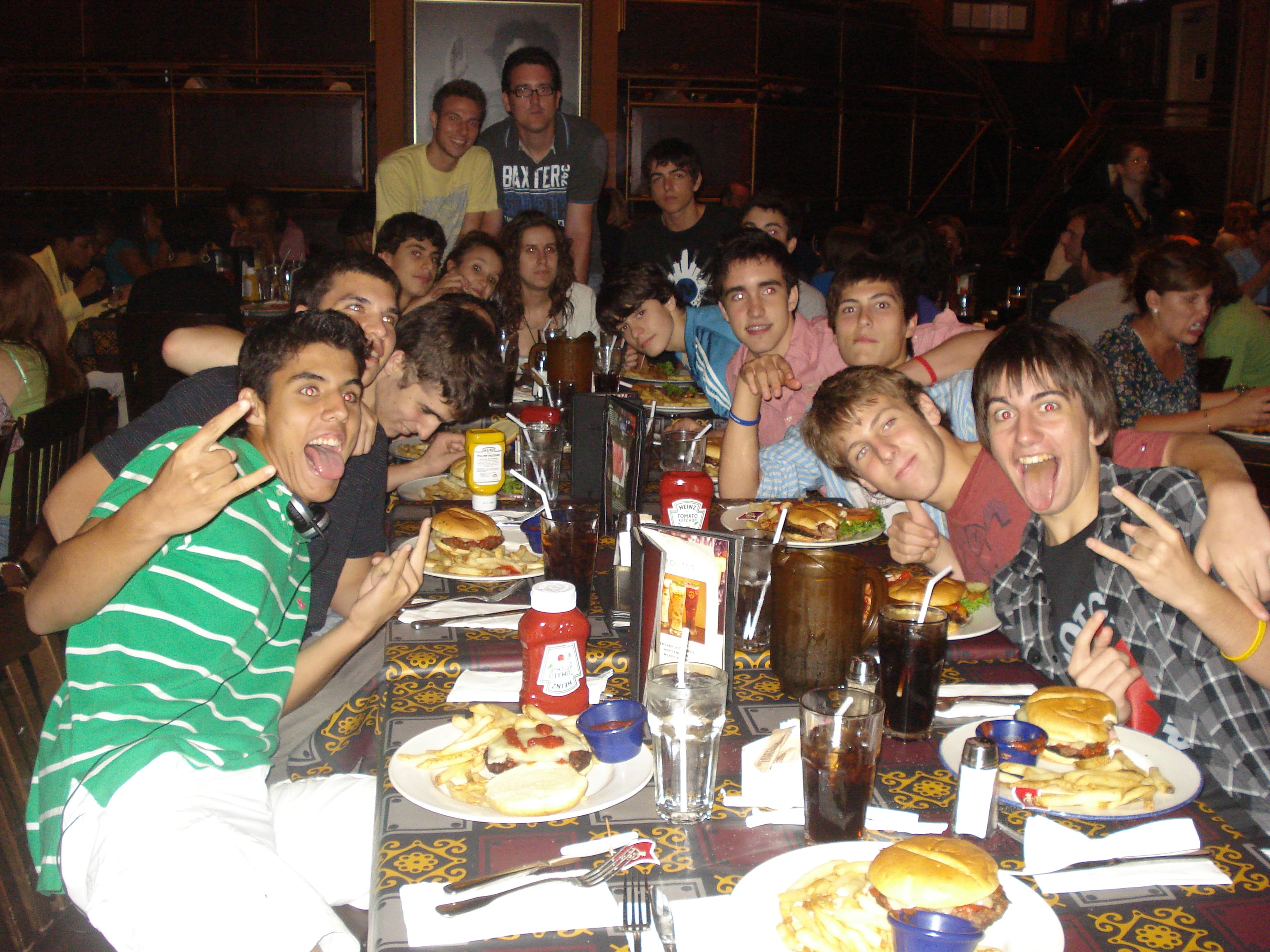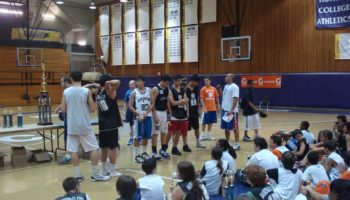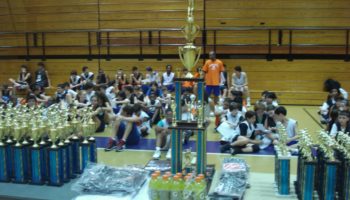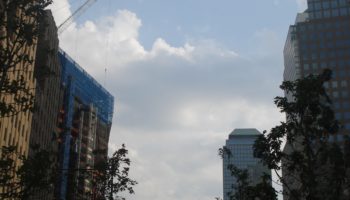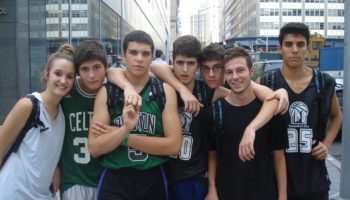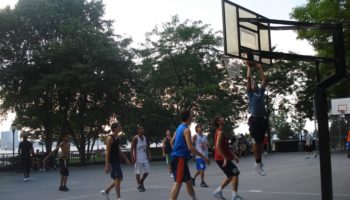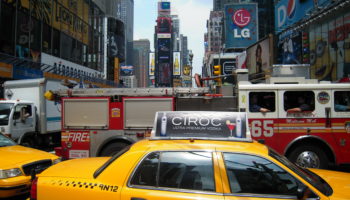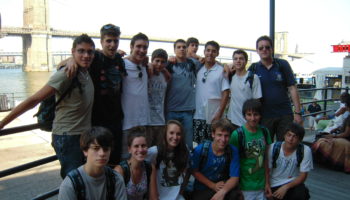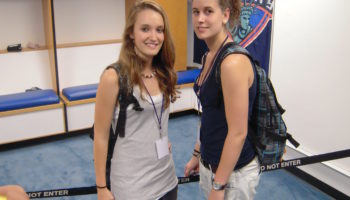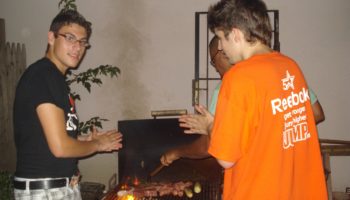 "JUNIOR KNICKS" & "BASKETBALL CITY" JULIOL 2009