Basketball Summer Campus 2019
TRAINING
SCHEDULE
Two daily training sessions combine individual technique and collective play together with matches
LINGUISTIC
IMMERSION
One of our objectives is to facilitate the consolidation of the language of the young athletes, living, sharing and playing in English
PERSONAL
ATTENTION
Our technical team is in charge of the supervision of the athletes 24 hours as well as of all the training sessions
TOURISM
This program is completed with cultural, social and thematic activities related to basketball, such as the practice of Street Basketball
At Offlimits Camps we give the opportunity to join New York Knicks, Baskeball City NY, BC Hoops and NBPA summer camps to all the players that want to take their game to the next level.
You can also spend one week at the Elite Hoop Group (Pennsylvania).
Only for sports people who have a minimum technical level!
There is no better place to play basketball!
TECHNICALS DIRECTORS
Cliff Morgan – BBC
Craig Alfano – NYK
AGES
Young boys and girls between
11 and 17 years old
RESIDENCE
Saint Peter's University
Jersey City, NJ – NYC Metro Area
NBA PLAYERS
Campers will be able to train and learn from NBA legends and current players such as: Walt "Clyde" Frazier, Shaquille O'Neal, Ray Allen, Stephen Curry, Shaun Livingston, Jerian Grant, Tony Allen, Ben Gordon, Jaylen Brown, Langston Galloway, J. R. Smith, John Starks…
BASKETBALL EXPERIENCES
WNBA Game, Madison Square Garden, NBA Store and Street Basketball
WALKING TOURS AND VISITS
Nike Town, Macy's Fourth of July Fireworks, Central Park, Empire State Building, Midtown, China Town, Financial District, Battery Park, Statue of Liberty, American Museum of Natural History, Jersey City, BBQ, Gala Dinner…
PRICES
2 WEEKS: June 30th – July 13th 2019 / 3.035 €
3 WEEKS: June 30th – July 20th 2019 / 3.990 €
2 WEEKS: July 28th – August 10th 2019 /3.035 €
(flights not included)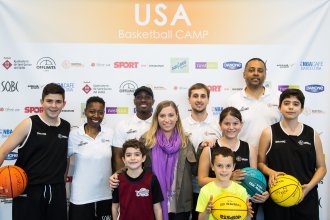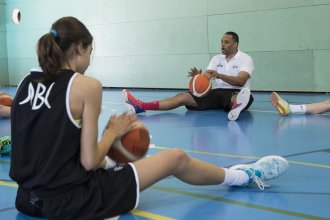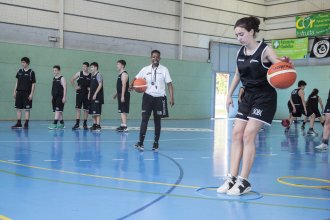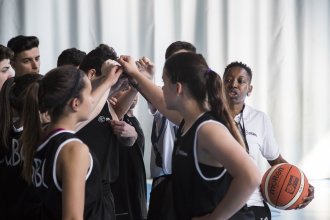 In col·laboration with: