Become a partner and we can organise a taylor made Offlimits Camp or Team based on your priorities and interests at your own home.
Team camps in Barcelona and around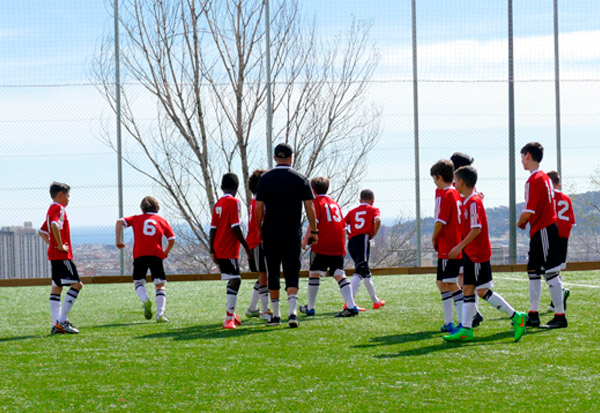 FROM A TECHNICAL POINT OF VIEW OUR TEAM CAMPS CAN CATER FOR THE MOST DEMANDING CLUBS REQUESTS.
In order to make all this possible, we offer a consultancy and assessment service to coordinate and draw up the training and skills program each sports club requires. Our technical team also uses innovative methodologies that have proved successful in helping athletes to improve and boost their physical, technical, strategic, and mental performance.
Our programs also include talks, workshops, and specialised sessions to allow athletes to explore key aspects in competitive sports performance. These are directed by professionals and researchers with a vast and varied experience at an International level.
Friendly matches and other competitions are also organised againts teams at the same level, with the additional option of entering tournaments and other sporting events. There is also an on-site medical team highly qualified in injuries diagnosis and treatment. These multipurpose teams can offer our athletes an immediate diagnosis and active or functional rehabilitation.
Sports Facilities
Some of the sports facilities where our programs take place are:
High Performance Center (CAR) Sant Cugat (accommodation available).
Swimming pools at CNG, Granollers.
Swimming pools at Bernat Picornell – Montjuïc Olympic Ring, Barcelona.
Municipal swimming pools – Montjuïc Olympic Ring, Barcelona.
Joan Gamper sports center and complex at the FC Barcelona Mini Estadi.
Catalan Institute of Physical Education (INEFC), Barcelona.
Accentennis – Vall d'Hebron, Barcelona.
International Tennis Center – Accentennis, Cornellà.
Municipal Sailing-Kayaking Center – Olympic Port, Barcelona.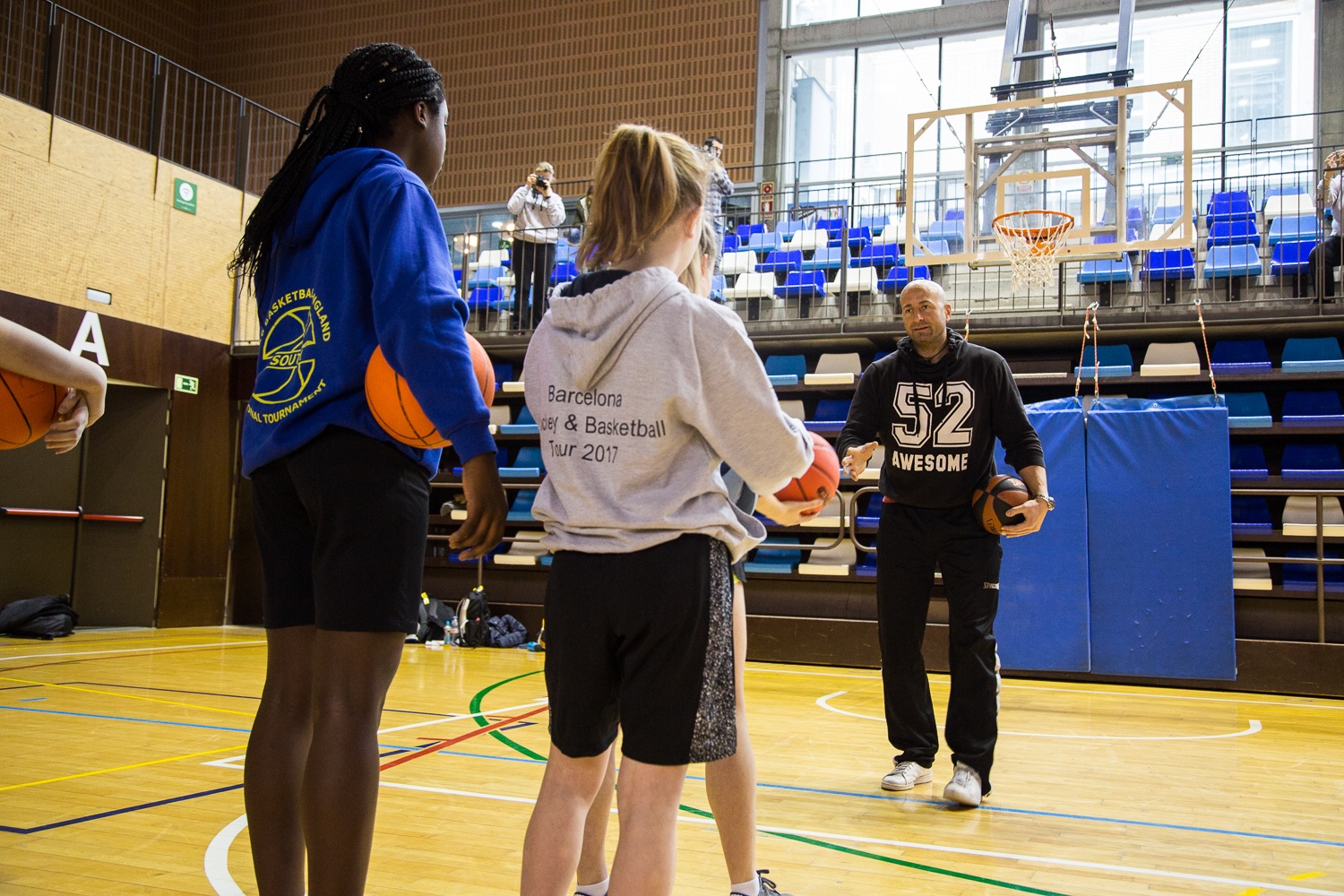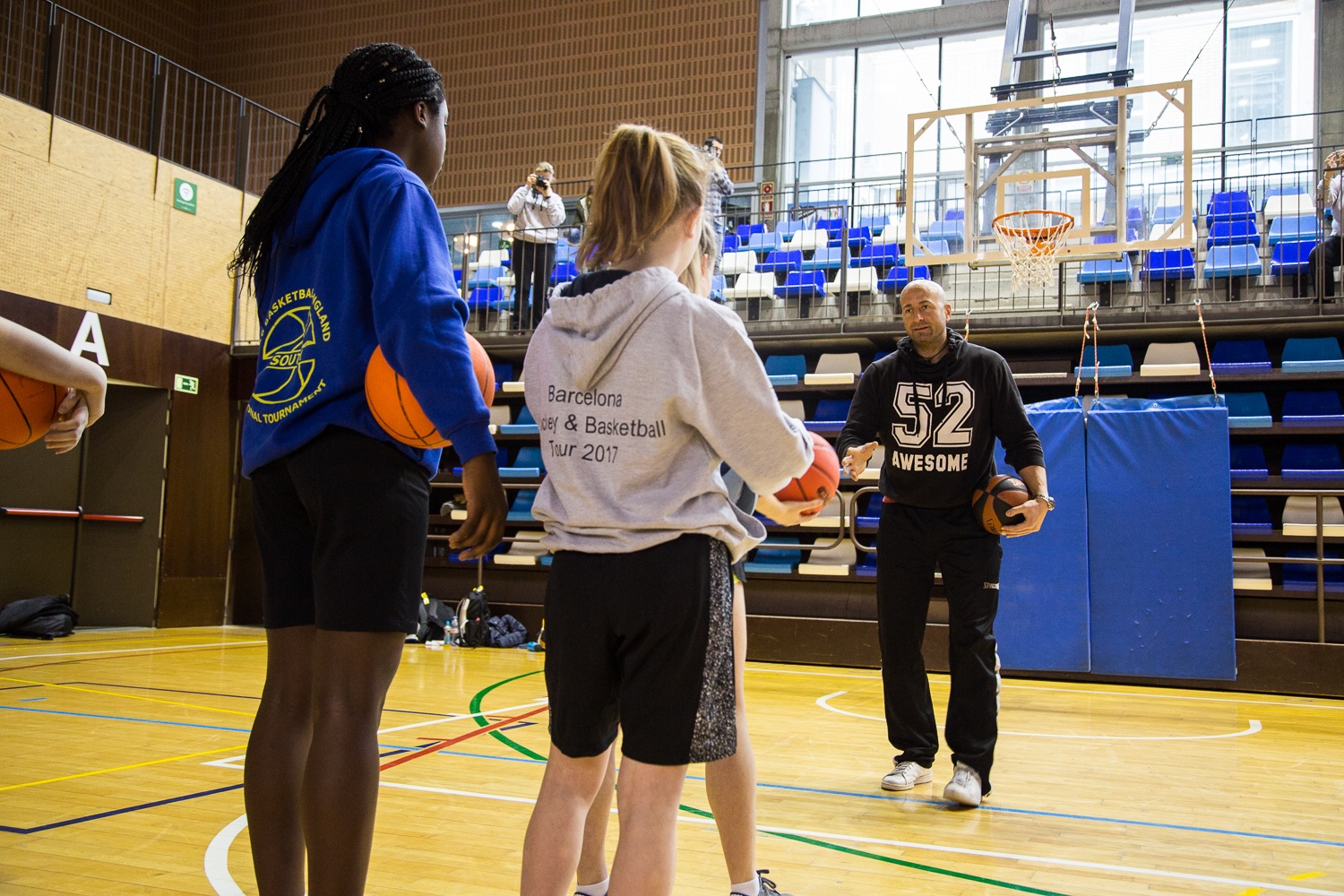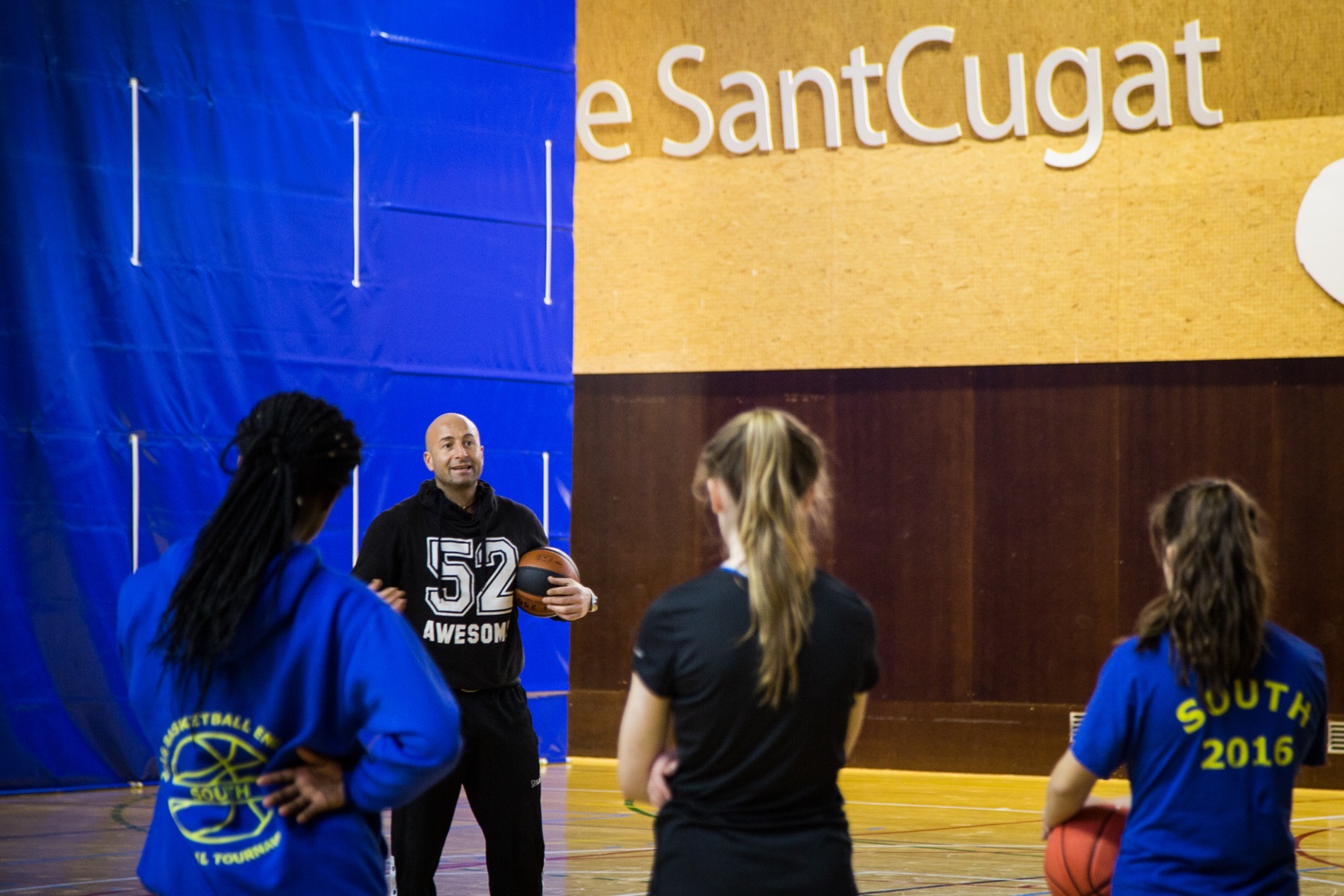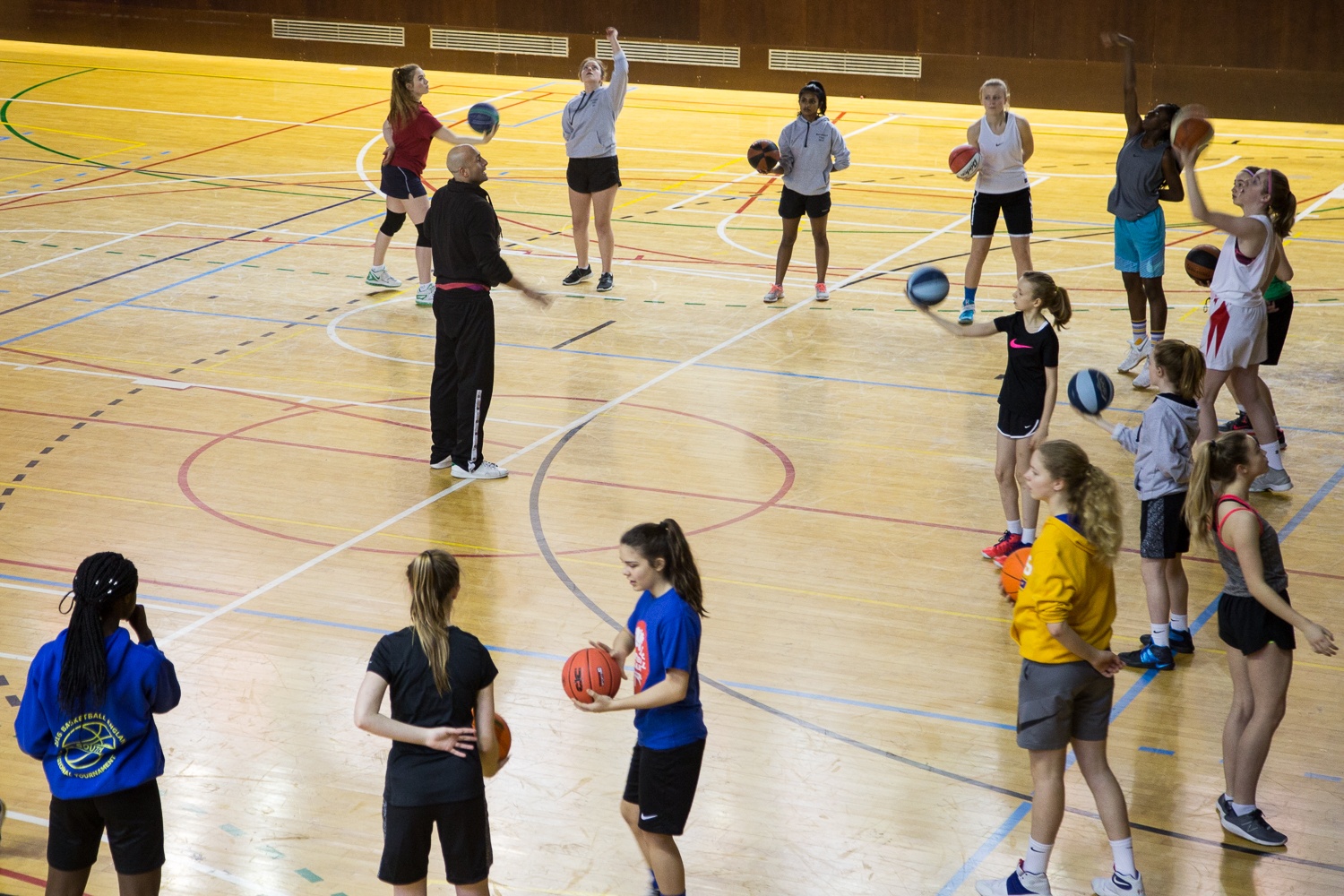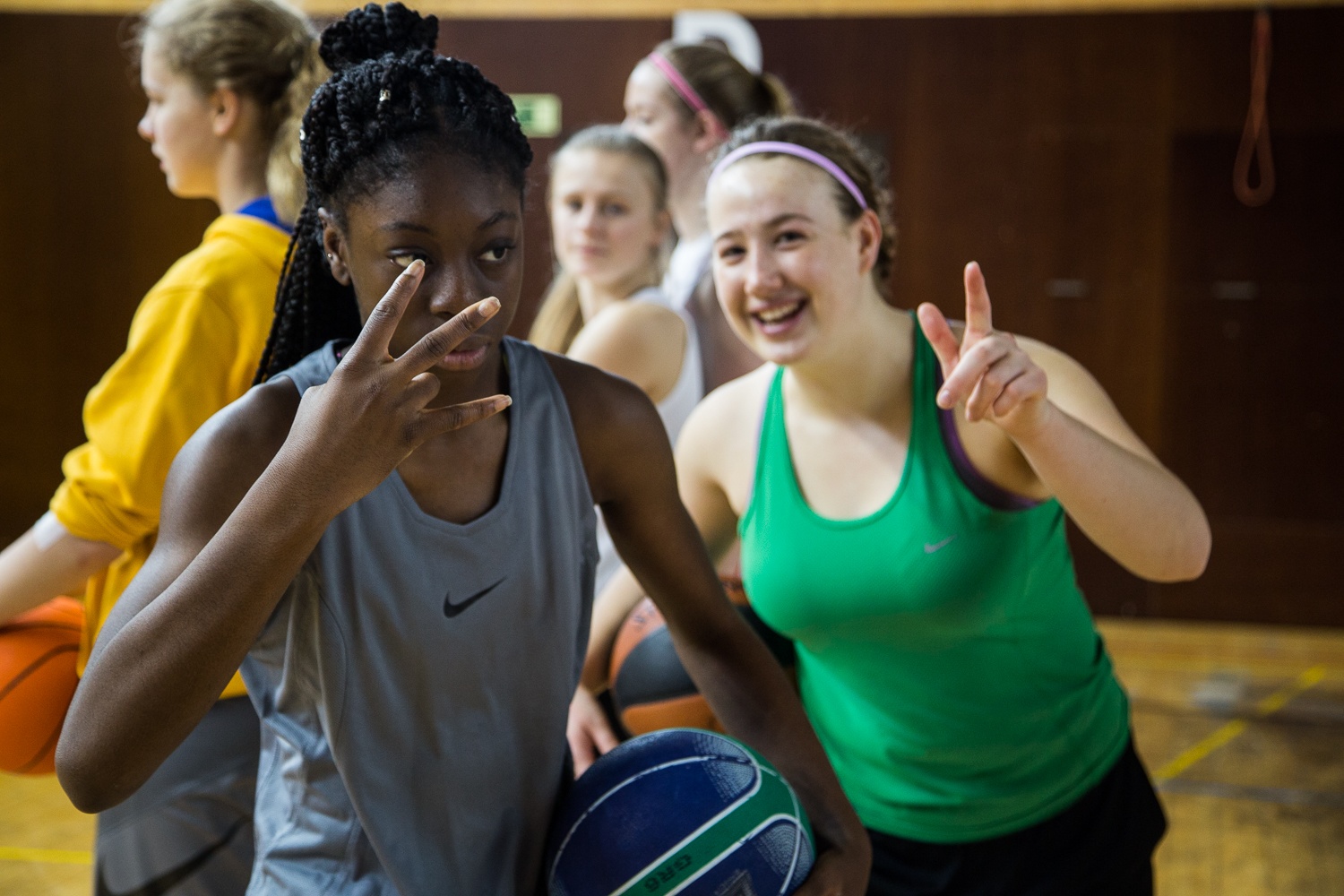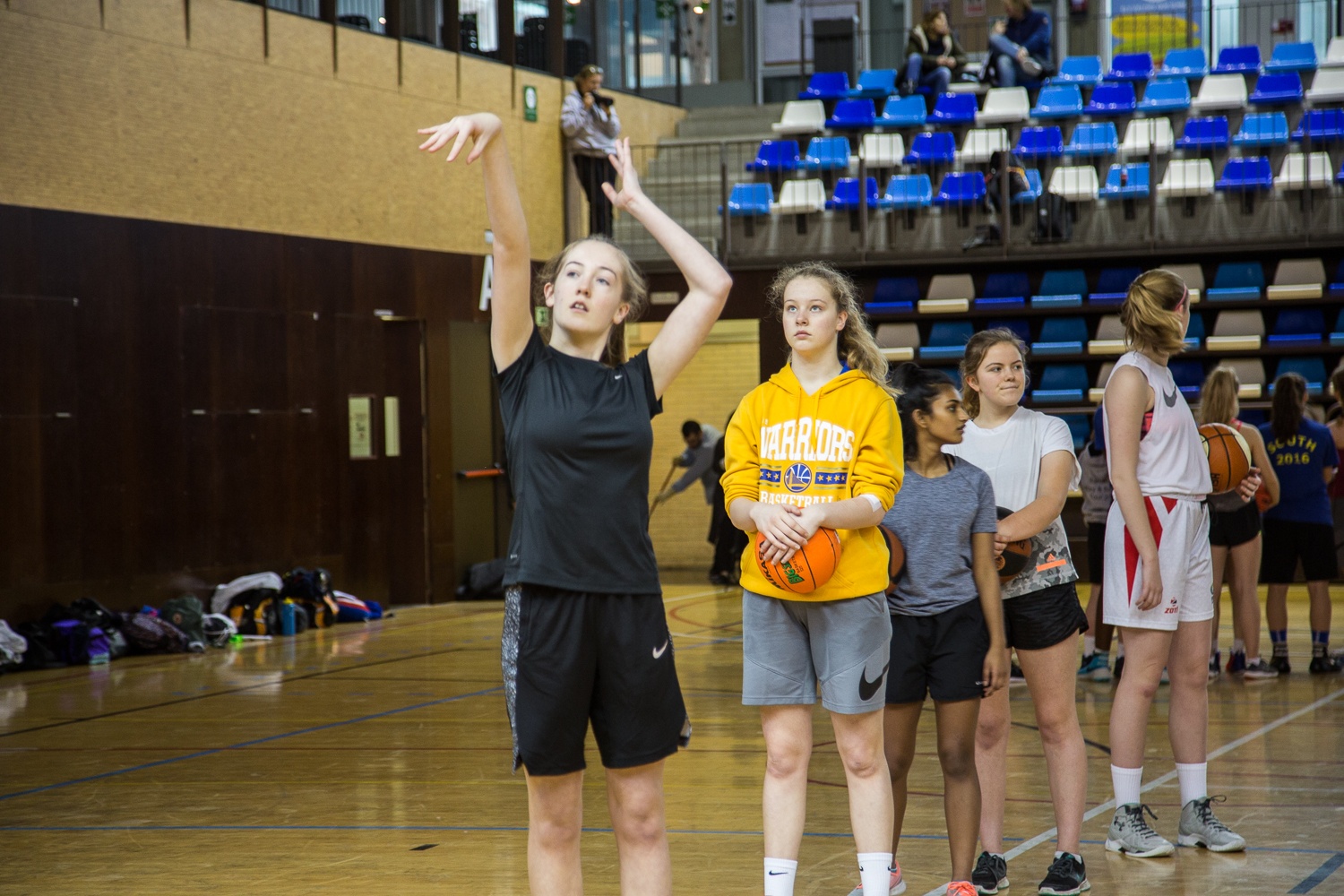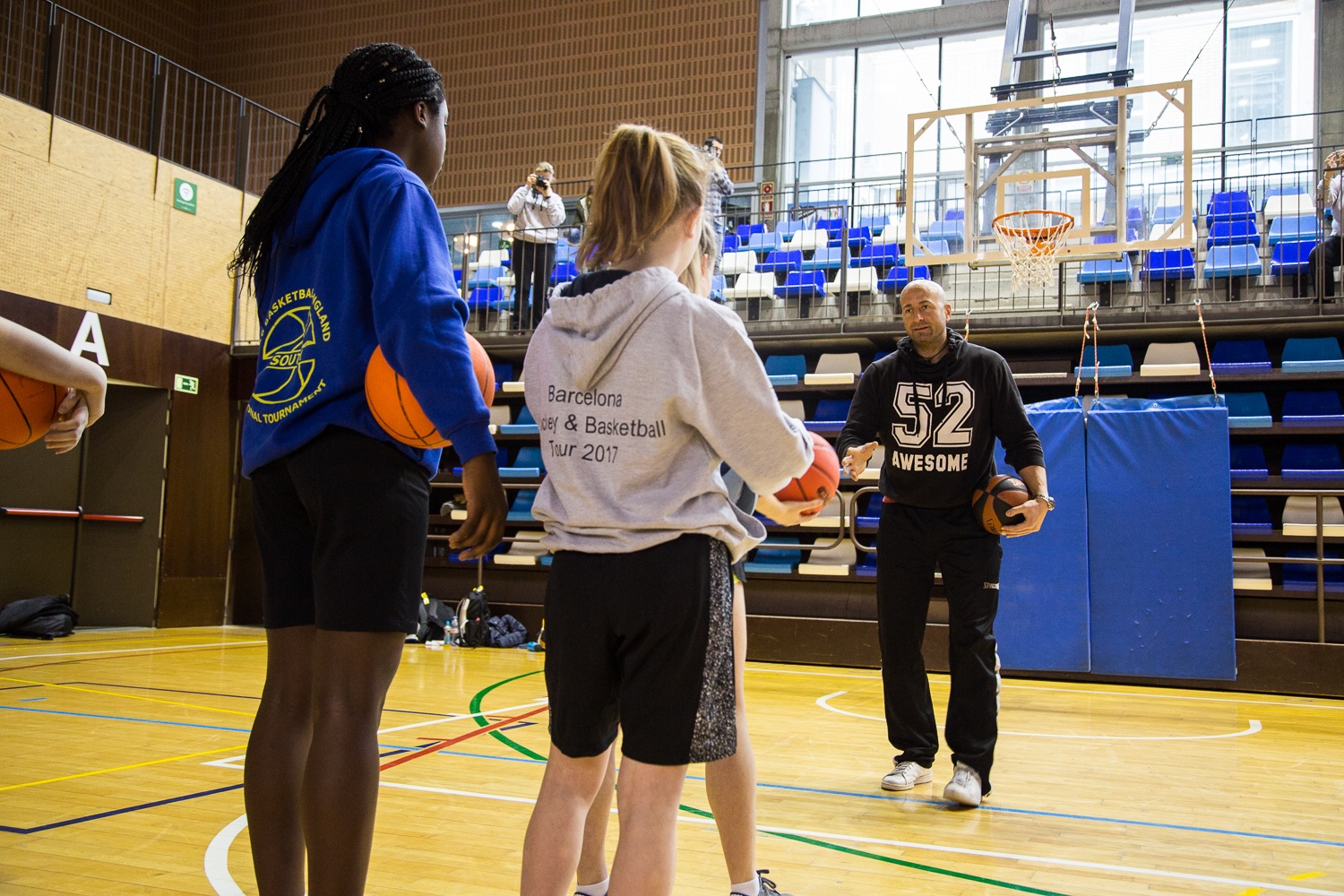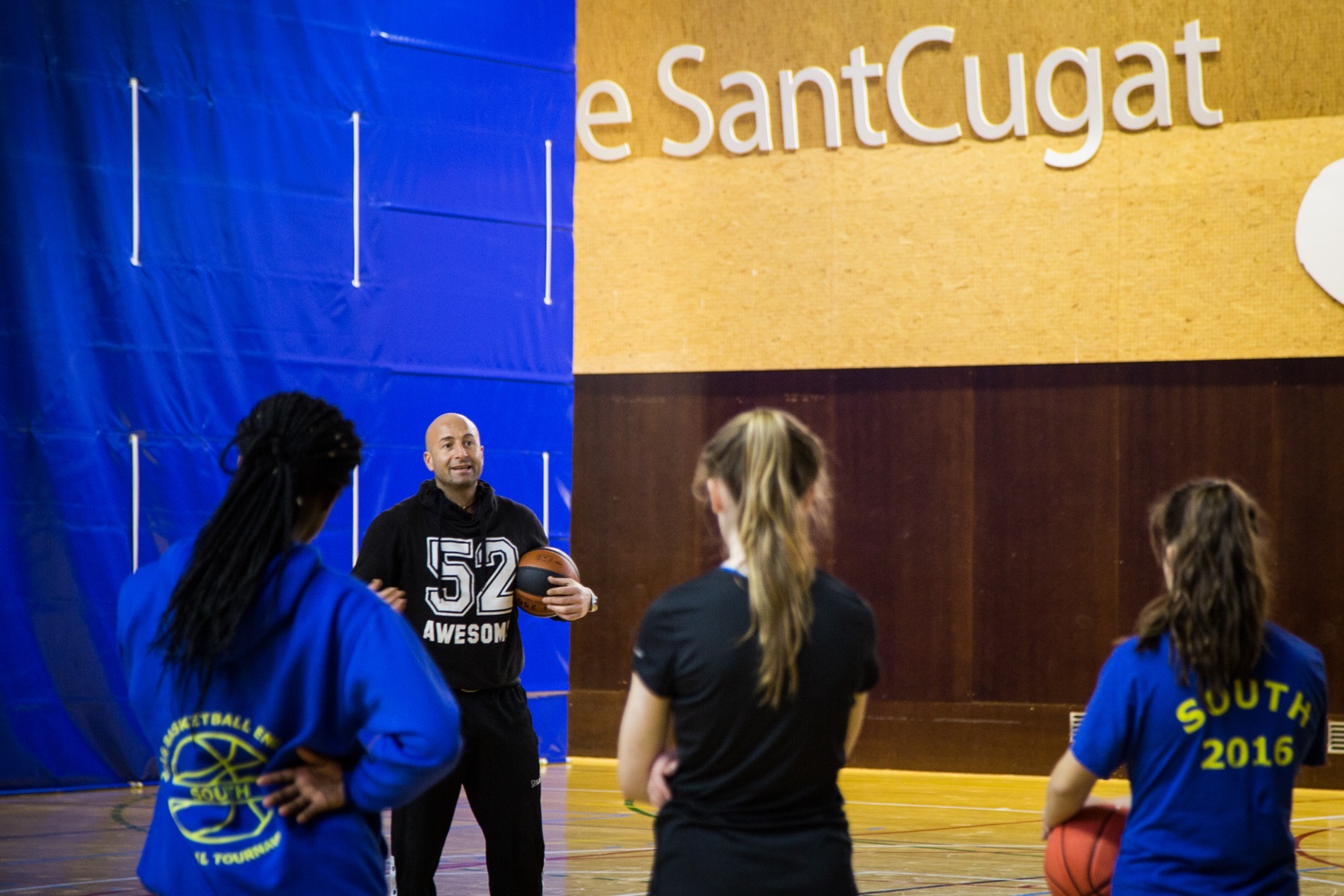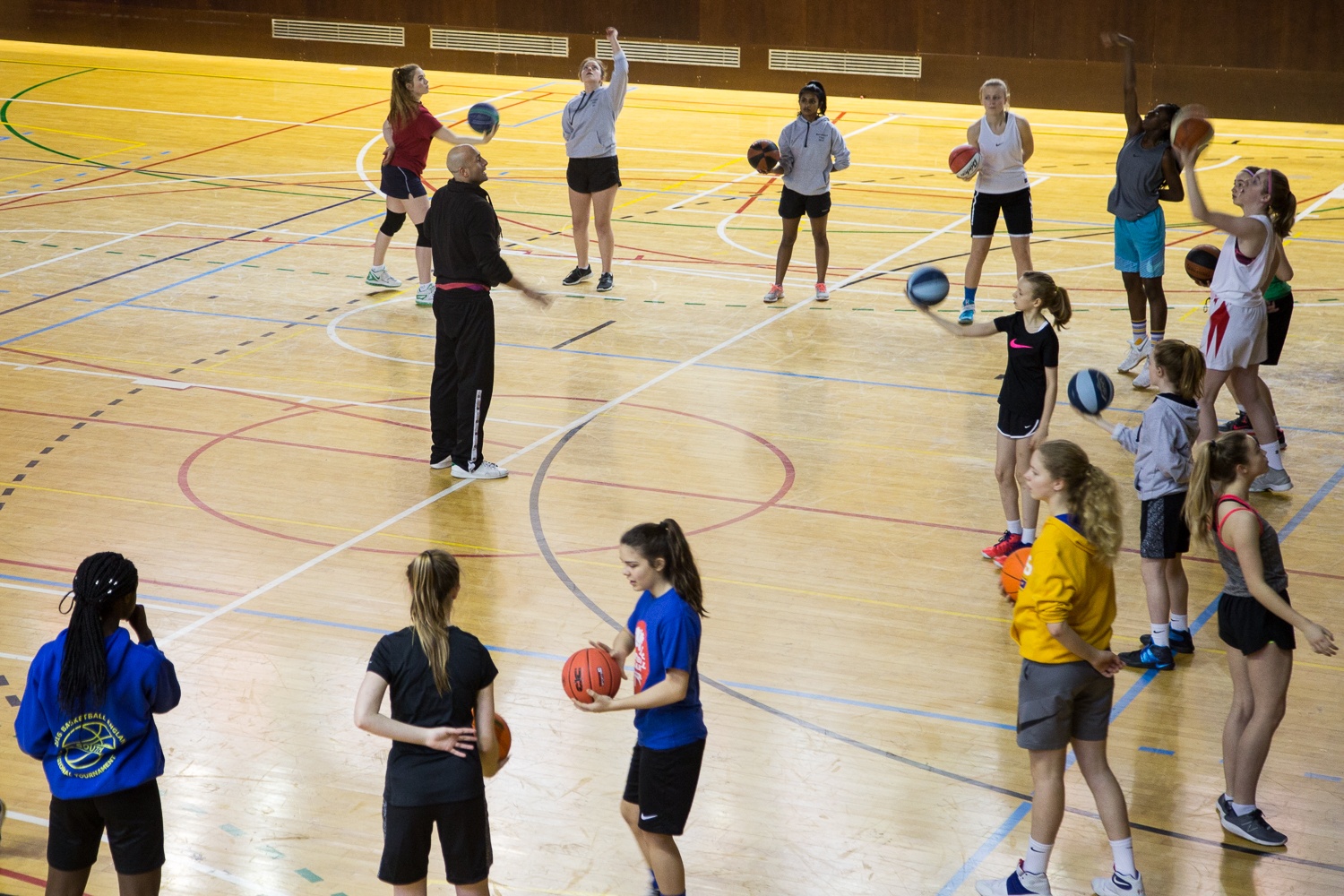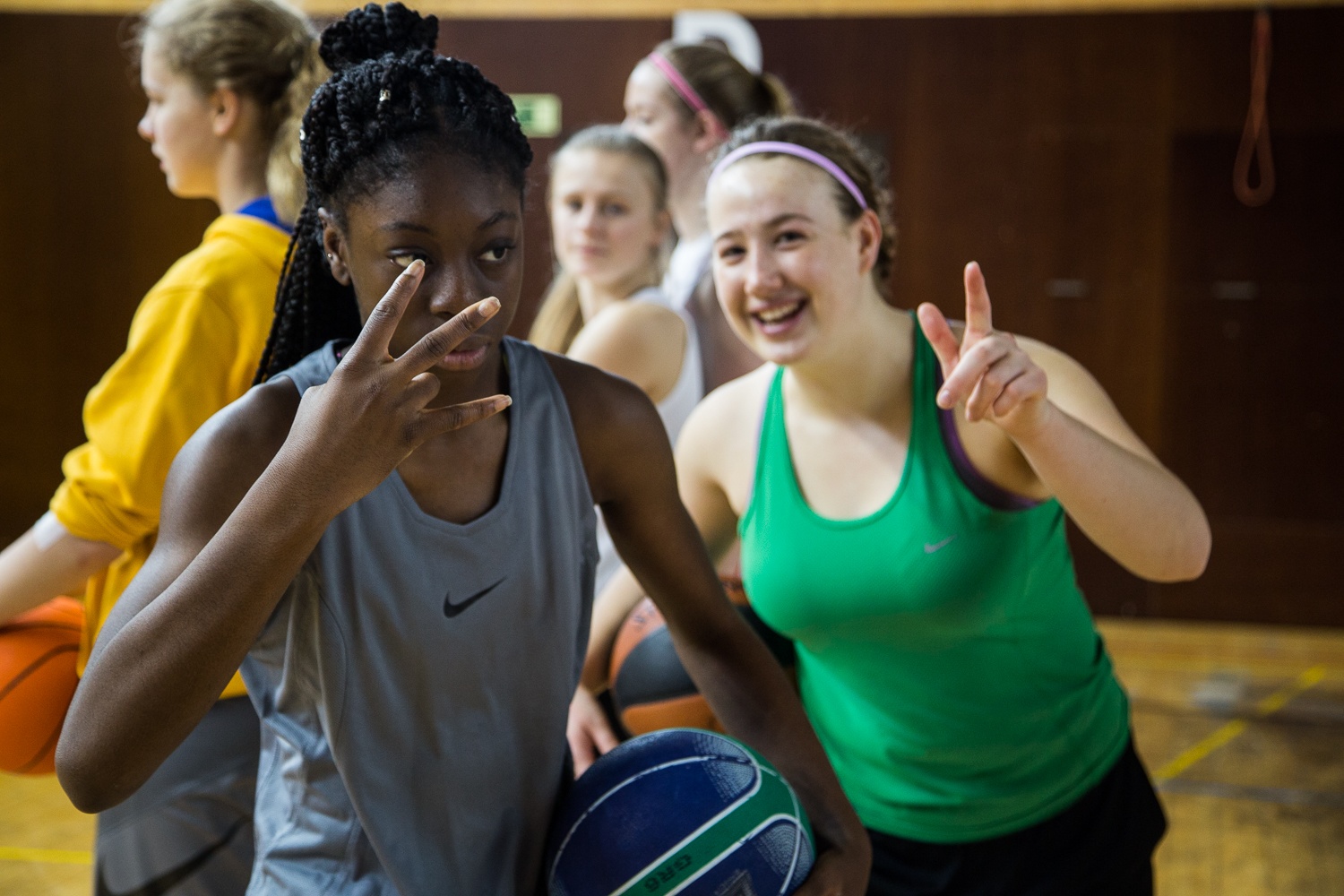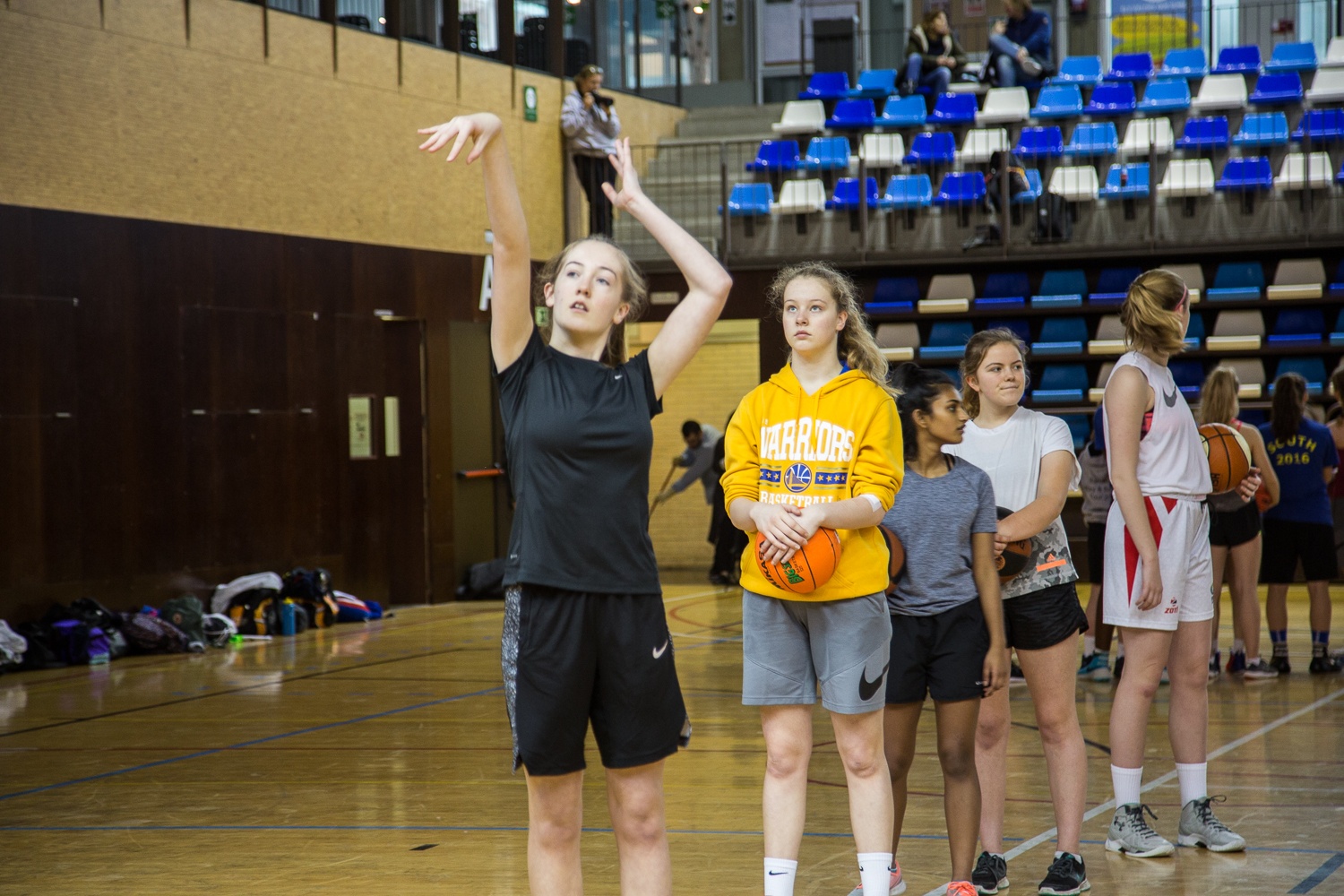 Masterclass Roger Estelle with the basketball team of Ayleshbury High School (UK)
Teams that have trusted us: