EASTER CAMP 2017
SABADELL (BARCELONA)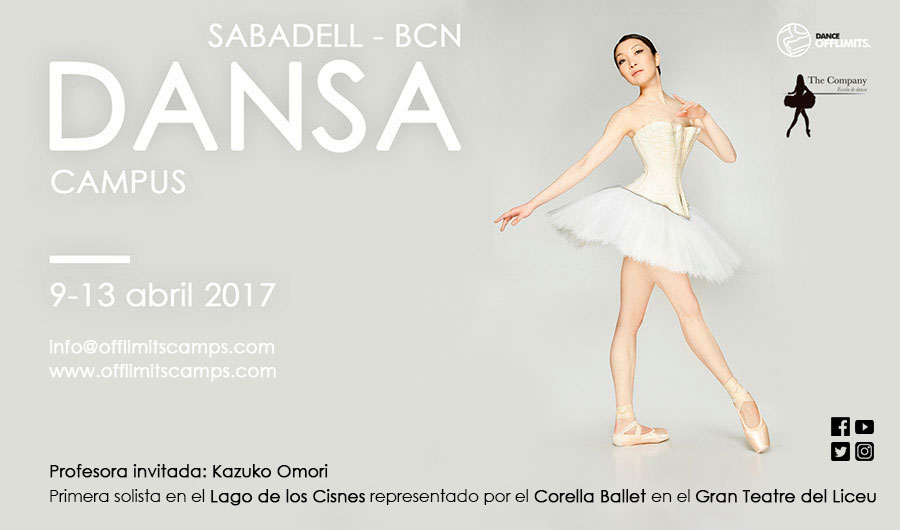 DATES
Easter time
9th – 13th April
SCHEDULE
Day Camp: 9.30-19h
Classical: 9.30-13.30h /       physical training + classical dance (class, repertoire and pointe shoe)
Contemporary: 15.30-19h / contemporary dance (class and choreography)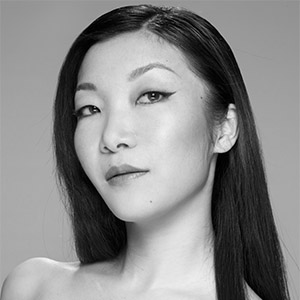 KAZUKO OMORI
Fukushima, Japan
Kazuko trained at The Suzuki Classic Ballet academy (Japan) and The Royal Ballet School of Flanders (Antwerp, Belgium). She joined The Royal Ballet of Flanders Company and The Hong Kong Ballet Company.
In 2008 she started dancing with Ángel Corella and Friends of The American Ballet Theater. In 2008 she joined theCorella Ballet (Barcelona Ballet) at First Soloist. She danced the role of Nikiya in Natalia Makarova's La Bayadère and partnered Ángel Corella and Herman Cornejo at the opening of The Corella Ballet, dancing all of the principal soloist roles of the company including contemporary ballet.
Recently she has been to various International Ballet Gala as Ángel's partner and guest principal dancer in many companies in Japan, Spain and Ireland.

CARMEN PEYRÓ
Barcelona, Spain
Graduate at Pedagogy of the Classic Dance on the Conservatorio Superior de Madrid María de Ávila.
She has studied classical dance on Conservatorio Profesional de Dansa de Murcia. She has studied with professionals as Carmina Ocaña, Pablo Saboye, Juanjo Arques or Eva López Crevillén. She has won the first prize in the competition of Choreography and Interpretation in Murcia on 2008.
She has danced in classic performances as The Nutcracker, Swan Lake or the Pirate, among others.
She has been a teacher of classical dance in the Escuela Mayor de Danza de Madrid and in the Conservatorio Profesional de Danza Carmen Amaya, among others.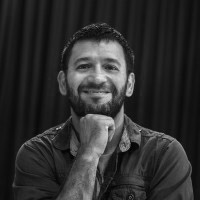 In collaboration with: