Basketball Summer Camp in NYC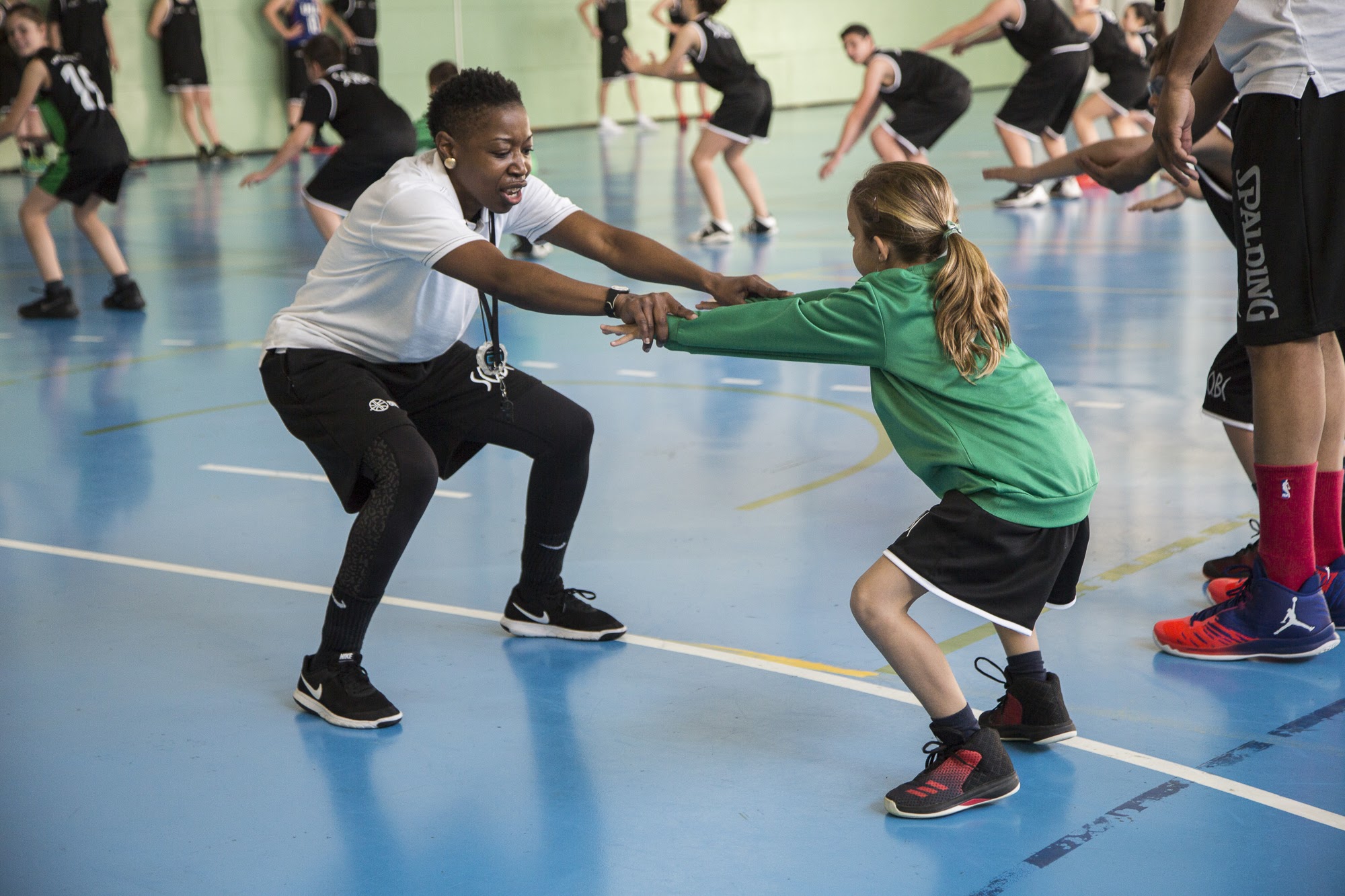 Gigi Brown: "Basketball is culture and it's good to know how it is lived in other places"
Sports Director of Offlimits Camps basketball campus highlights the importance of the program's vital and sporting experience.
Offlimits Camps already has dates for its basketball campus this Summer in New York. We will be in US territory from June 30th to July 20th and from July 20th to August 10th. It will be a few weeks of great personal and sports experiences.
The campuses are divided into three: the Basketball City campus, the Junior Knicks and the Elite Hoop Gorup (the latter only suitable for players who reach the required technical level). In front of the Basketball City campus is Gigi Brown, Director and Founder of the G's Fitness and Basketball Program, a woman with more than 15 years of experience training young and old, elite professionals and beginners, to become better players. She has worked with Basketball City, the NYC Basketball Kids, in the USA Basketball Youth Development Program, in the NBA Fit, in the WNBA All-Star and with players from the NBA and NBA Dleague.
With her program you can acquire new technical skills, strengthen weaknesses and improve agility, strength and power.
– For the campus participants that come from outside the United States, what does it mean to live the experience of North American basketball?
– It gives them the opportunity to learn the skills of basketball made in USA. Our basketball is explosive and delicate, they learn to create space using proper footwork. The campus will help them strengthen their game and gain confidence. It is a tool to encourage girls and boys to play College basketball in the United States. The coaches prepare them with the training they need.
– This, in addition, provides a different view of the sport and the game. They are different cultures.
– Yes of course. If American basketball is so famous all over the world it is because it has its own style and basketball culture. The European, for example, tend to be more basic, very team. The Americans focus more on attacking the basket, our game is one against one and very fast. It is important to understand that there are different ways of living it and it is very positive to know how others do it.
– What do these Offlimits Camps contribute to a professional at your level?
– I am grateful to Offlimits Camps for being part of their campuses, the girls and boys who come make our work very easy, they do not make excuses, they are willing to work hard and absorb everything you teach them. The best part of the experience is being able to stay connected with them throughout the
The Offlimits Camps basketball campus enriches the participants not only in the sports field, but also as an intercultural and linguistic experience. The program is entirely developed in English and is accompanied by sightseeing tours to New York City, in addition, participants live with colleagues from different parts of the world.
For more information about the basketball summer camp in New York, check our website or send an email to info@offlimitscamps.com